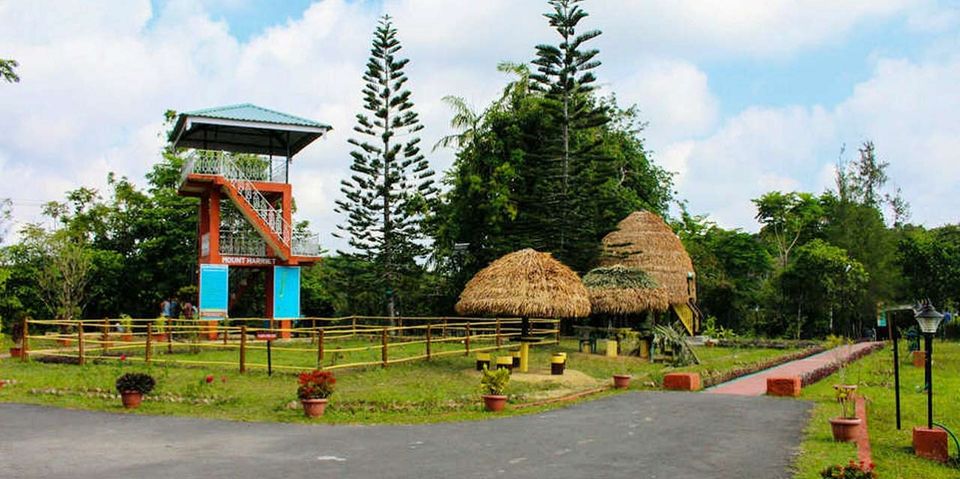 You are obvious to find innumerable plant and animal species that are endemic to the Islands. Nonetheless, there are various other things about the Mount Harriet National Park that are not much known to the outside world. With barely 43 km of distance from the capital city, Port Blair, the park is indeed a hidden gem you ought to explore during your expedition to Andaman and Nicobar Islands. They are not anymore a reserved forest but is a full-fledged national park, ever since 1979. Therefore, if you are getting to know more about them, they will lure you to visit them at least once. Below enlisted are the intriguing things nobody had told you about Mount Harriet National Park in Andaman.
They are the third tallest peak of the archipelago
With a height of 1257 feet above the mean sea level, Mount Harriet is the third highest peak of the Andaman and Nicobar Islands after Saddle Peak and Mount Thuller. So if you are trekking up to the topmost point of the mountain, you could get to witness a panoramic view of the azure sea and lush greenery bordered by delicate white boundary, and that too on a birds eye's view. In fact, they are one of the few peaks in the archipelago where you could trek up to its topmost point.
The view from the topmost point of the peak is depicted in Indian currency
The scenery viewed from the peak is of bewitching natural beauty. And there is not much clear idea on who had actually suggested its layout to be depicted as the back cover of Rs.20 Indian note. In the picture, you could find those innumerable coconut palms, a curved seashore and even the adorable lighthouse of North Bay island. In fact, the place that you perceive from this spot in Mount Harriet is North Bay.
National Park was named under a British lady who documented about monuments of Delhi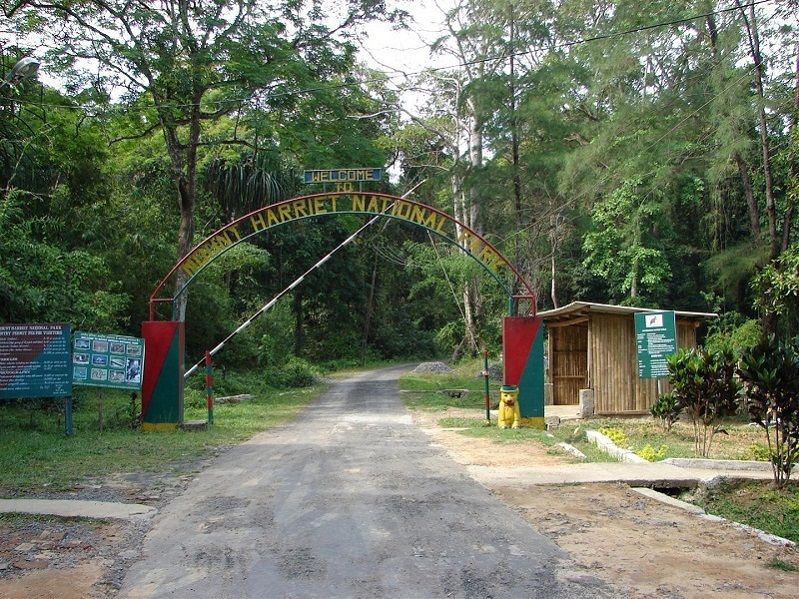 Just like the islands of Andaman were named under prominent British officers, this particular National Park was named as a contribution to a British artist, Harriet Christina Tytler, who also happened to be the wife of an officer named Robert Christopher Tytler. Harriet was a naturalist, who also captures photos related to nature. Quite strikingly, along with her husband she had clicked about 300 photos. In addition to that, she had also documented the monuments in Delhi and a differently angled 1857 Revolt.
Adjacent to the national, there used to be ravines where the British used to push off the imprisoners
You would already know that the distant islands of Andaman and Nicobar had been in the control of the British for some years. During those crucial periods, they had built many penal settlements and prisons. And for punishing the imprisoners they had found out various ruthless ways. Among that includes pushing the convicts off the ravines. These prisoners will most probably be the freedom fighters exiled from the mainland. The park is barely 2 km of distance away from the place where prisoners used to be killed from ravines.
There are a few eco huts at the hilltop of Mount Harriet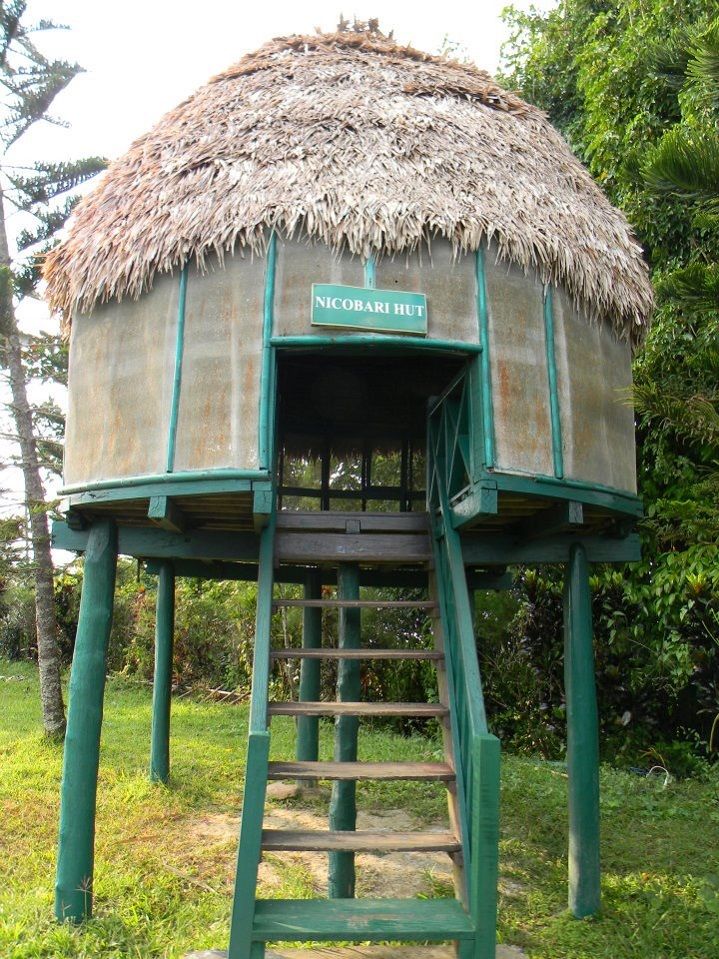 With the prospering of tourism in these exotic Islands, tourists had been thronging in huge numbers. So to accommodate them safely and offer a memorable experience, more and more resorts and hotels have been opening in Andaman. However, something as innovative and refreshing as eco huts cannot be seen everywhere. Here at the entrance, you could relax by a bamboo flat and once winding up your trekking sessions up the hill, you may spot these adorable eco-huts.

The trekking trails is a 7 km stretch of varied geographical conditions
Ever since the diverse region is opened to the public as a national park, adventurists have been deeming them both as enjoyable and challenging trekking trail. So while you are trekking, you will be passing through all sorts of geographical condition ranging from dense forests to sandy beachside. In the trails, you could get to apprehend how rich the biodiversity of this National Park is, as you may spot vibrant butterflies, rare flora and even elephants passing by. Now they are spread over an area of 4.62 sq. km that houses different unique flora and fauna that should never be missed on your expedition.
Park is home to 7 near-threatened species of birds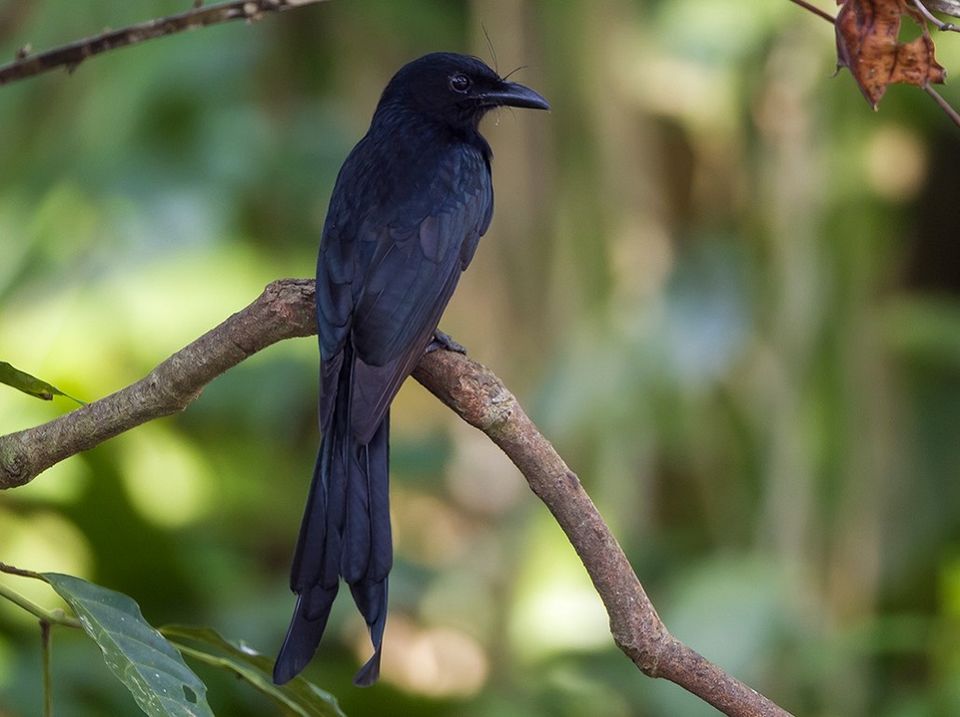 Since Mount Harriet National Park is a conserved region, you are inevitable to find various rare species of flora and fauna, including some threatened species. They are namely, Andaman Cuckoo Dove, Andaman boobook, Andaman Wood Pigeon, Andaman treepie, Andaman Scops-owl, Andaman Drongo and Andaman Woodpecker. Henceforth, the bird-lovers visiting the Mount Harriet National Park are going to have a great time here by exploring these avians. Other than these threatened species of bird, there are a few 'introduced species' and 'least concern' species.
During the monsoon season, the park accepts yet another shape
Even though, monsoon is not that good time of the year to go vacay in a beach destination, as usually the water activities will be dull and the sea rough, you have got some exciting options too. Adventurers are going to have some fun here then. Everything in the forests will be more green and sumptuous, but the ocean around would be inevitable hazardous. You must ensure to carry more safety precautions to wipe out the innumerable number of leeches and cautious of reptiles.
Witnessing exotic butterflies is an enjoyable activity
Flamboyant butterflies flying around different parts of the national park are a delightful thing to witness, even if you are not an admirer of these adorable flying insects. Tourists visiting Mount Harriet National Park have been enlisting butterfly watching as a bucket-list thing to do while they are touring. The diversity of the butterflies is also never going to disappoint any of these tourists. You may capture stunning pictures of these adorable butterflies as they are not going to fly off so immediately, besides their huge population.