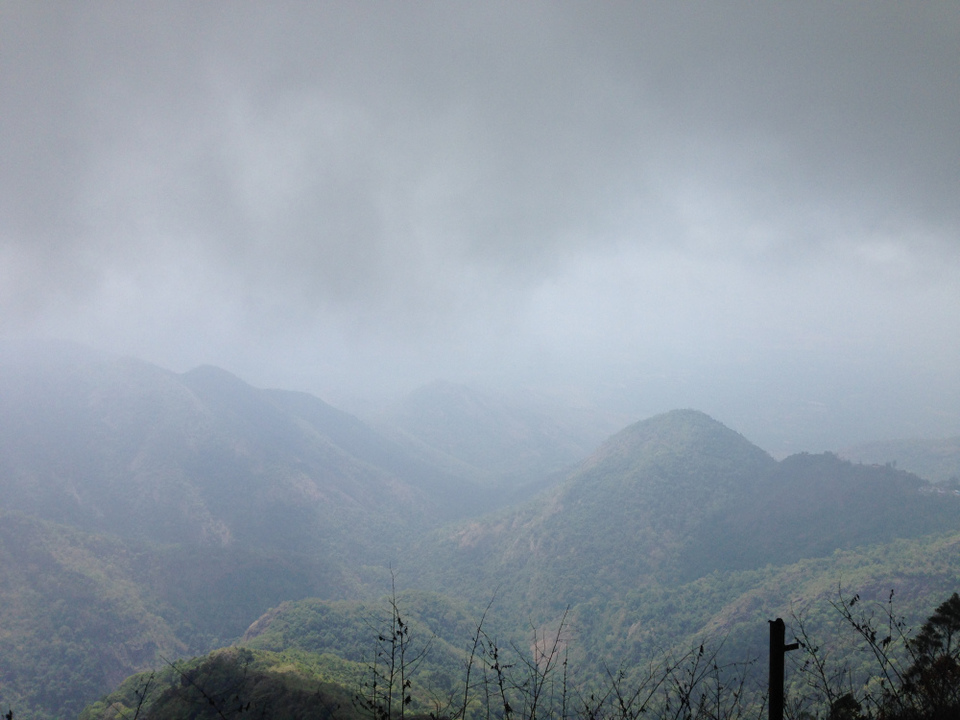 It all started when one of our friends sent a WhatsApp message about this place called Vattakanal and asking if we are in for a weekend getaway. Almost as a rule, we never say NO to trips ! ???? On top of that, I'm sure everybody agrees with me here -this April in Bangalore was one of the worst summers we have seen for a while now ! Mercury levels reaching 39/40 !! Arrgghhh !! Who would say no to a break from this place ? (I never thought I'd have to make this statement for Bangalore's weather !)
So, immediately after replying, I googled about the place. Could not get much info.. Only that the place was close to Kodaikanal, Tamil Nadu and a few blogs which were all raving about the place ! Not many images too .. The only thing that everybody was consistent about was the clouds ! No accommodations to book online too. It seemed like there were only a couple of guest houses and we could get the contact numbers from the blogs.
The only guest houses we heard about were : Edwin's Guest House, Rubin's Guest House and RC Guest House. We quite liked the pictures of Edwin Guest House, so tried to contact the owner. But could not reach ???? So half-heartedly settled on Rubin's. We knew from the images that we could not expect much. But this was a room with kitchen and a fire-place. Sounded very convenient.. So, it was booked ! ????
4 of us started on a hot Friday afternoon at around 3pm by car directly from office(Bellandur). The maps estimated that the journey would take 8hrs ! The route : Hebbal->Dharmapuri->Salem->Namakkal->Dindigul->Kodaikanal->Vattakanal.
I must say, the roads are maintained exceptionally well in Tamil Nadu. It's easy to maintain 110-120km/hr here. But once it started getting dark, we could not see villagers crossing the road from a distance. They would just dash to the other side of the road and freak us out. We called them the "Black Men" ???? No no, we were not being racists, just that it was really hard to see them from a distance !! I really wish people wore more bright/flashy clothes at night. Might avoid a lot of accidents !
Took lot of small breaks and reached Dindigul at around 9 pm. Had dinner at a hotel there. Heard from the hotel staff that in Tamil Nadu, none of the hotels serve rice/meals for dinner except for Chennai. So much for my hubby's dream of having South Indian meals on the banana leaf ???? ???? Had dosa on banana leaf instead ???? ????
Started towards Kodai and it was already getting a little cold. We were following the google maps but when we called Rubin(Guest House owner), we realised we were heading the wrong way. It was around 12.30am and the roads were eerie and scary. ( Hey ! that rhymed ???? ???? ) Rubin then gave us the correct directions.(For those who wish to go, follow google maps till the point you see a deviation for Fairy falls. There is also a guest house named "Joy House" there. Take the turn towards "Joy House" and you can see directions to Vattakanal).
Finally, reached the guest house at around 1.15 am ! The weather was so cold, I was almost shivering !!!! We had gone from 39 degrees to 13 degrees in 8 hrs ???? ????
The sky was filled with stars !! Getting to see stars is so rare nowadays that its almost a luxury ! Ahhh... The simple joys of life !
Woke up at 6.30am to the sounds of a cock crowing ???? I can't remember the last time that happened ???? ???? Me and Seema locked our deep-in-sleep husbands in the room and went out for a little walk. The weather was very pleasant with a gentle breeze. Lots of small tea stalls/cafes there. The most crowded cafe is the Altaf's cafe which serves Middle Eastern and Israeli cuisine. Had heard a lot about this cafe in the blogs, so we decided to come back there for breakfast.
A random pic during the walk ..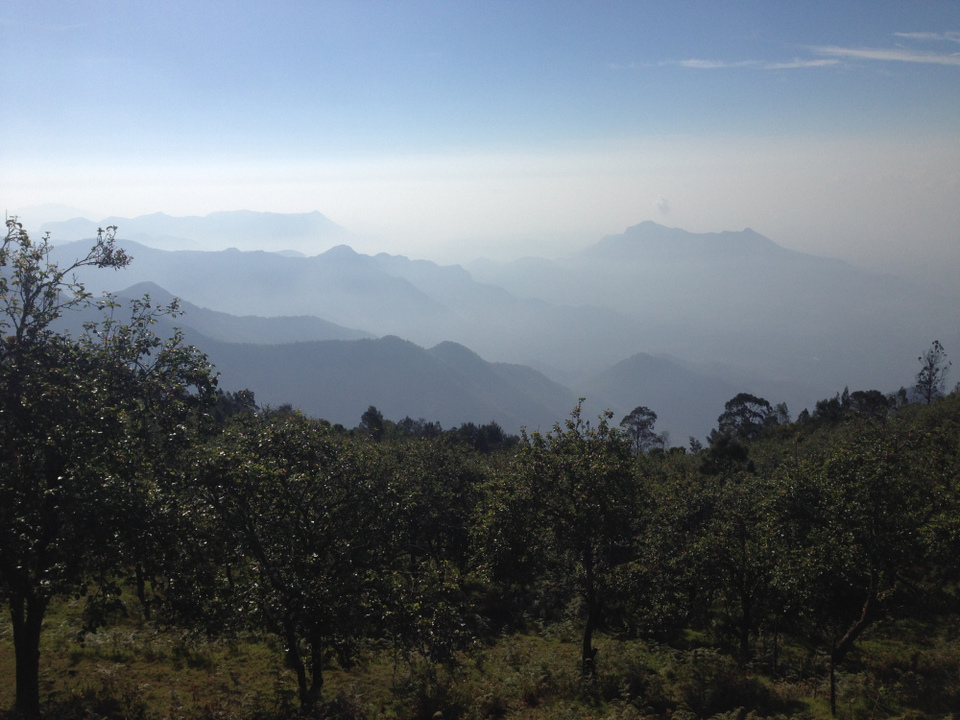 Freshened up and headed to Altaf's cafe for breakfast. I ordered the Falafel Platter with Hummus and Pita. Was totally YUMMM !! ???? If you are going to Vattakanal, do try out this place. I'm sure you won't regret ????
The way to Dolphin's Nose Point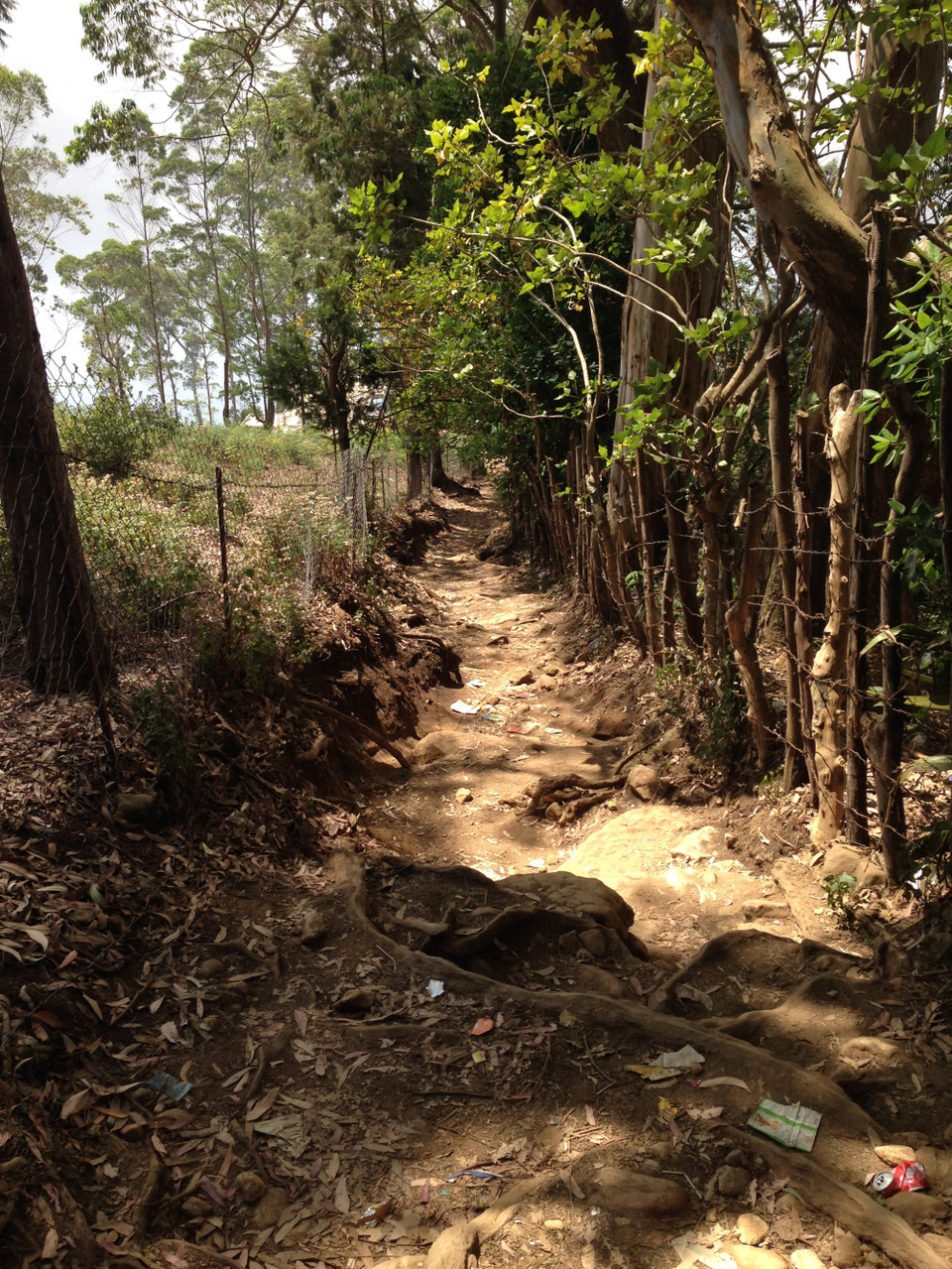 Dolphin's Nose Point is the most popular view point in Vattakanal. The views on the way to the point are spectacular to say the least ! Add to that, the amazing weather and the floating clouds. It's the recipe for PEACE ! ???? Though the place is a 2 hr walk from the cafe, it does not feel tiring at all. In fact, it was very refreshing !
There are many small view points on the way to Dolphin's Nose. Lots of small food stalls too. I would recommend to take adequate breaks and soak in the views. We almost spent 5 hrs there ! ???? The first point is the Mountain View Point. We reached there at about 10am or so. Not many people around. We had almost the whole place to ourselves.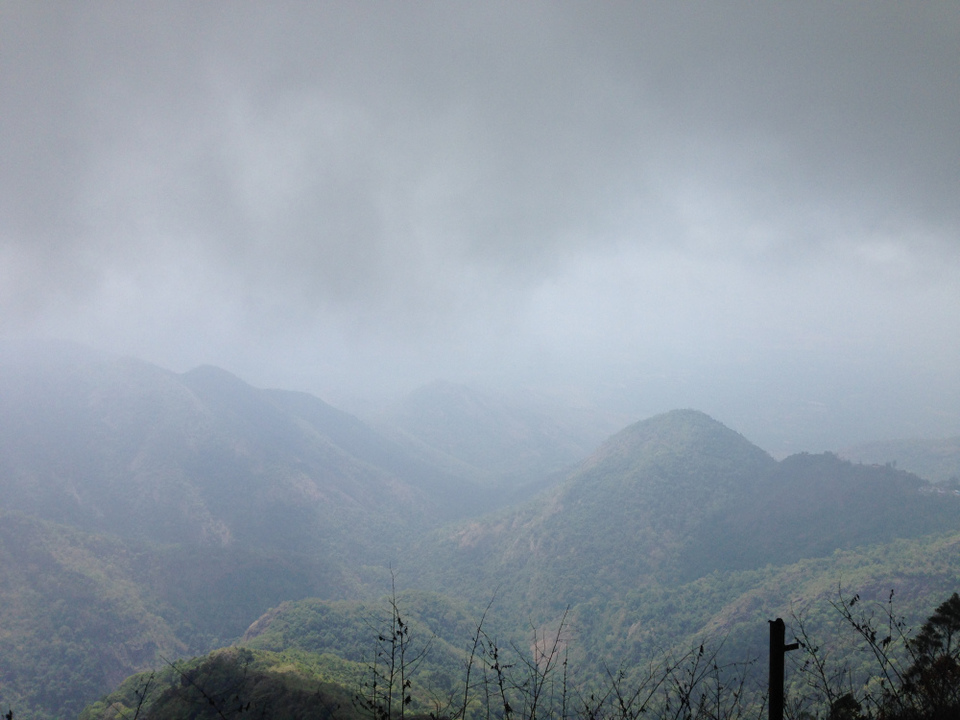 Mountain View Point, Vattakanal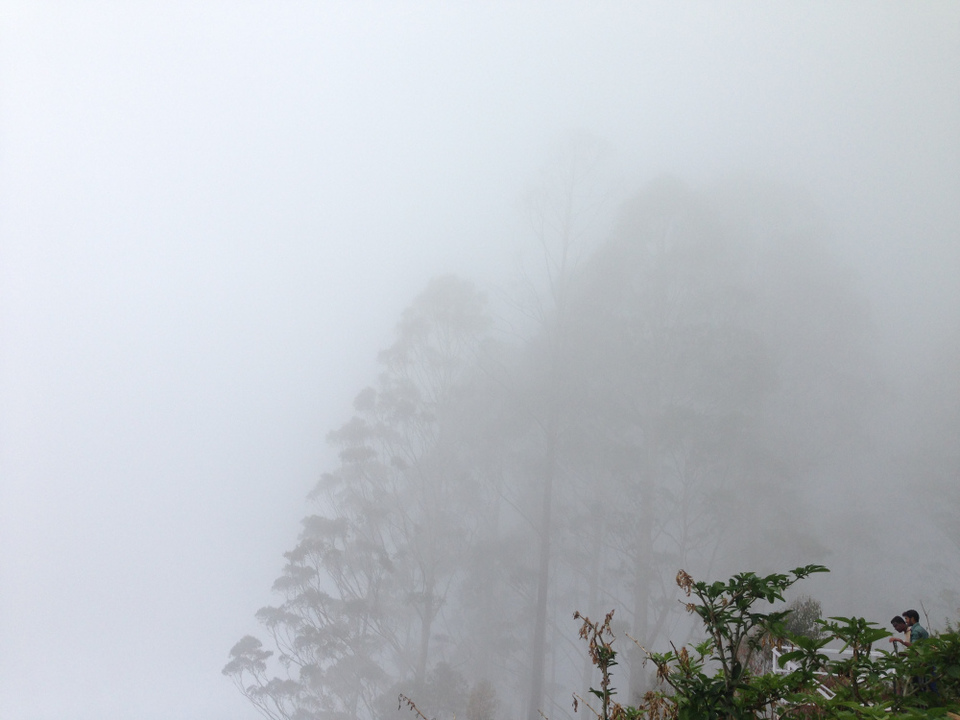 Ohhh how I love the clouds !! Can you believe this is the weather at around 10.30am in April/May ???? Atleast we could not, coming from Bangalore which had high temperatures this year !
The natural staircase ???? ????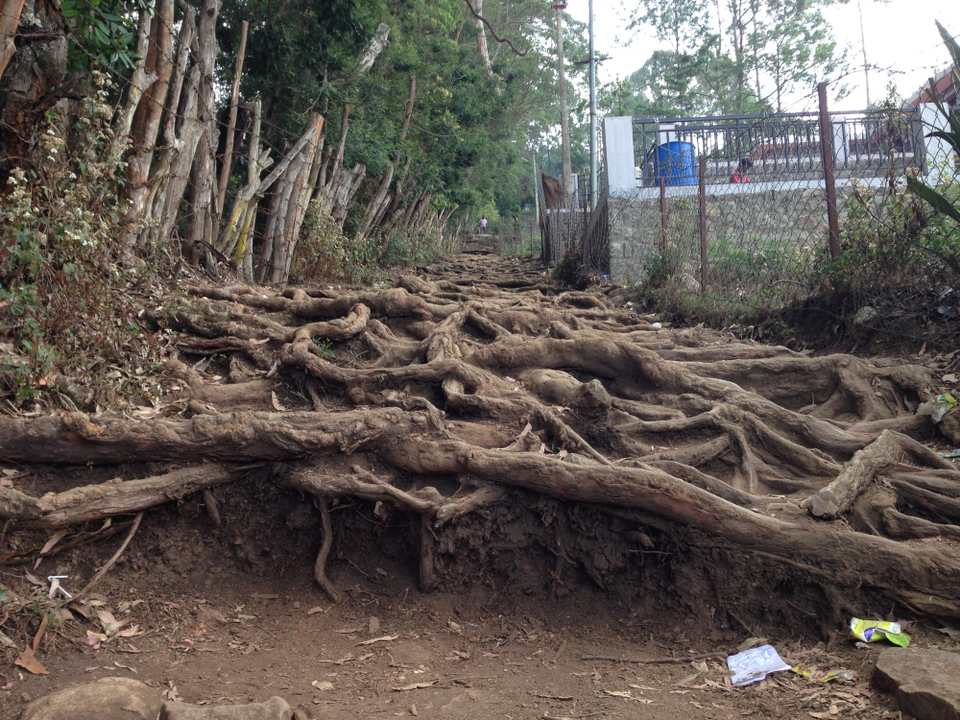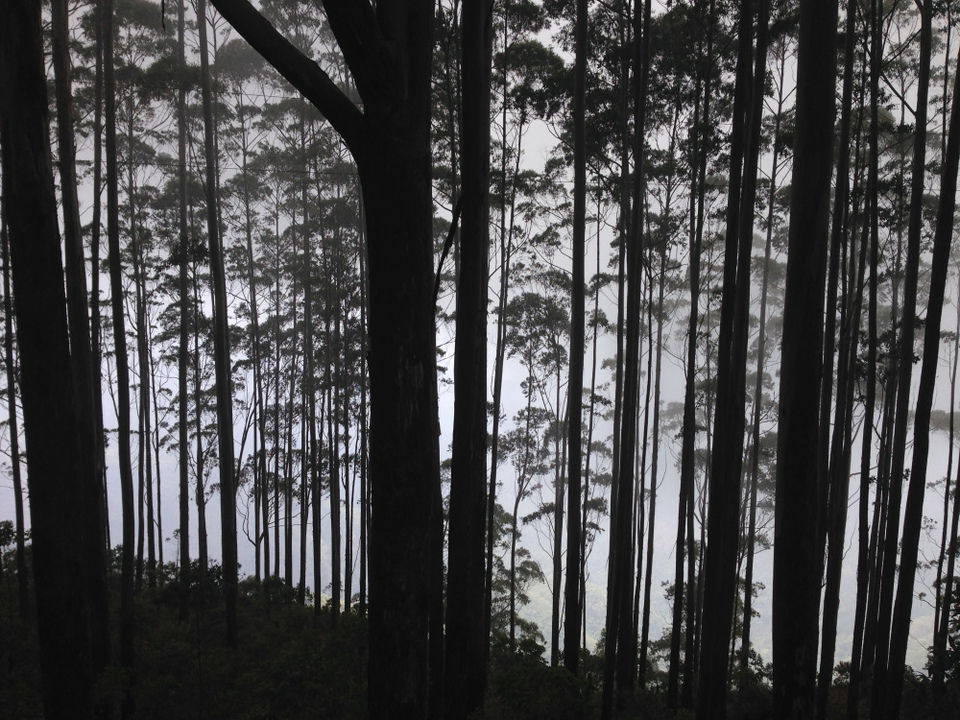 The entire stretch was lined with these tall trees. Even on a sunny day, this place would be very cool ????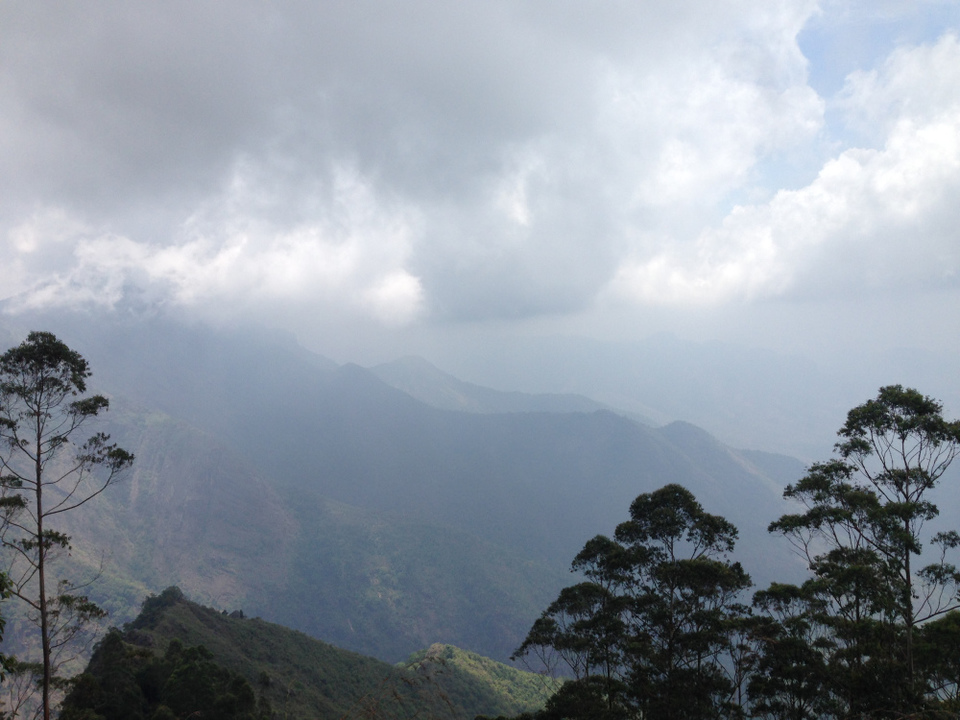 The dolphin's nose point is actually just a protruding rock. Not much to see here actually and is a little crowded compared to other places as people are lining up to take pictures on the rock ???? ???? There are also many 'photographers' trying to get business. Same with the Echo Point.
Back to the guest house, relaxed for a while and paid a short visit to Kodai lake. Since it was Saturday night, it was very crowded ! But the weather was very pleasant here too. Me and hubby went on a double-cycle ride around the lake. The lake by our side and the wind in our hair, it was just amazing ???? !
View of sunrise from the room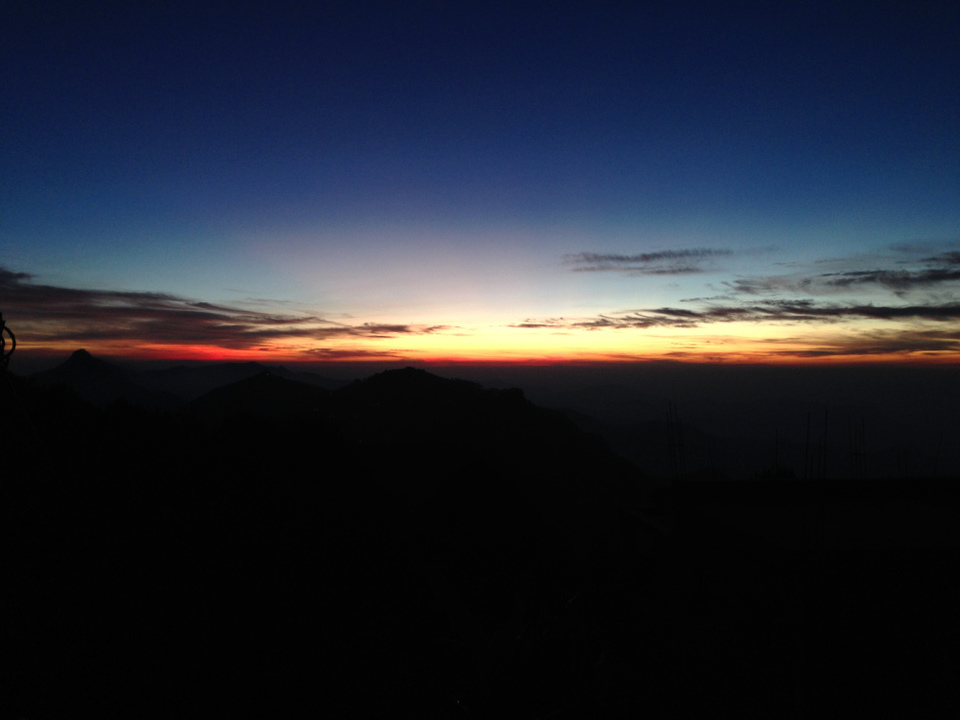 Overall, Vattakanal is an awesome weekend getaway. Not as crowded as Kodaikanal and even better weather.
For those wanting to go visit :
- Do not have high hopes on accommodation. Not many options here. I would not recommend Rubin's guest house. It's not very well maintained.
- Not for people who want to visit a lot of places. Not much of sightseeing apart from the Dolphin's Nose Point. Ideal for those who want to spend some relaxing time in the midst of nature.
- Contact numbers of some guest houses
RC Guesthouse: 09976849870
Edwin's Guesthouse: 09942467612
The Kodai Heaven: 09629278674