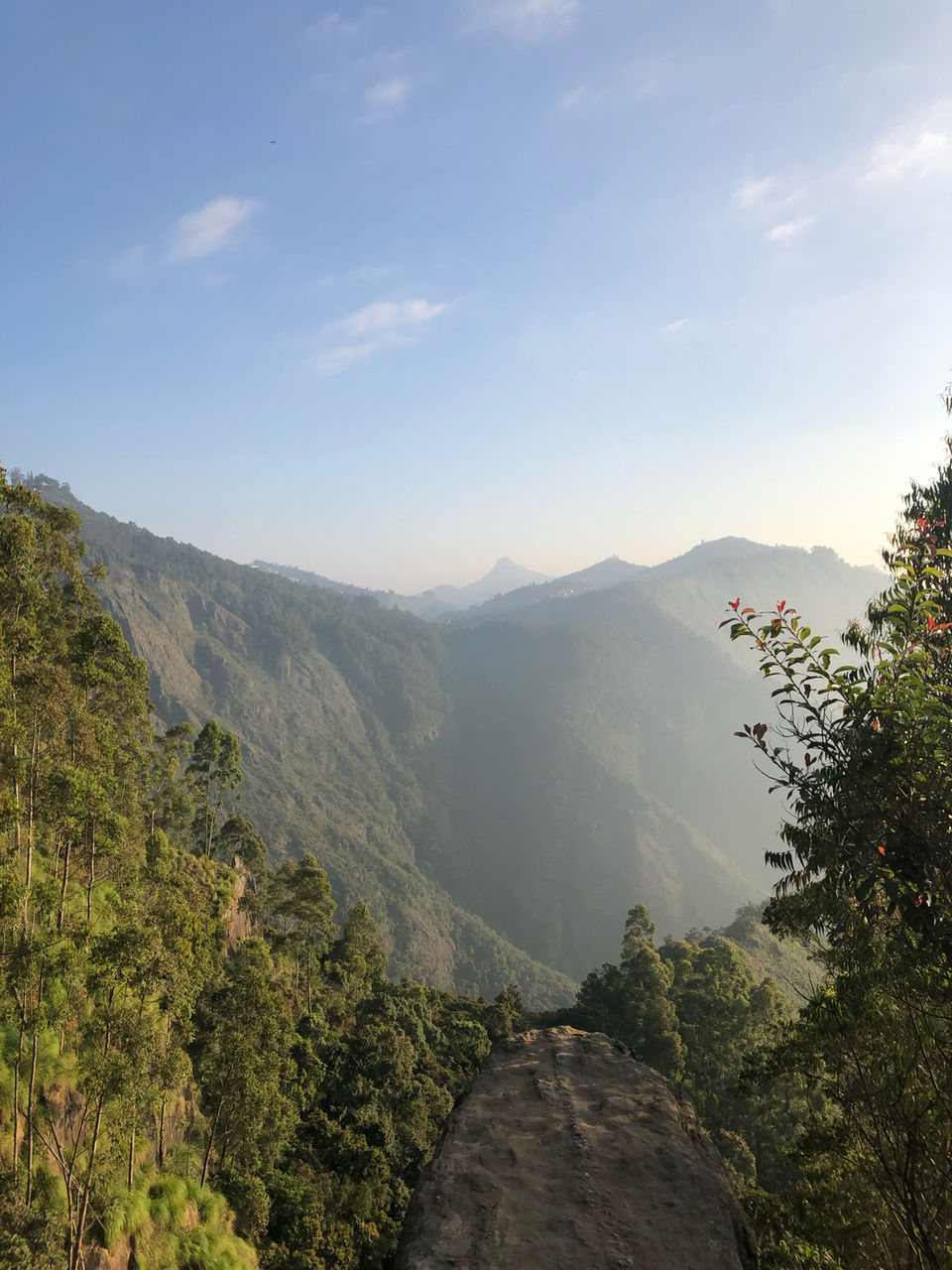 South India is unique in it's own way and it has lot of contrast with the Northern India. I recently visited a tranquil hill station in Tamil Nadu. Vattakanal, a sister town kodaikanal is 30 min drive from Kodai bus station and less explored place. Most of the tourists who visits Kodai some how skip this beautiful place. Recently, I happened to visit Vattakanal. I had visited this beautiful place two years back and it hasn't changed a bit.
Day 1
I started early morning to catch a flight to Madurai. Flight duration from Banglore to Madurai is around 1:30 hrs. I got see beautiful aerial view of western ghats and cotton candy clouds. I reached Madurai around 9AM and took a bus to periyar bus stand. Periyar bus stand is the nearest bus stand to Meenakshi Amman temple. I have been to Madurai twice but only as a transit point. I would definitely visit Madurai again as a destination. After reaching periyar bus stand i searched for a good place to have breakfast. I decided that i should go to Murugan idly shop as the chain is pretty famous for it's quality. I had nice breakfast and famous Jigarthanda. It is a cold beverage that is famous in Madurai. Don't miss to try one when you are around Madurai. I started my journey towards the destination right after my breakfast. There are buses plying between Madurai and Kodaikanal and shared taxi will cost you around Rs.700-800/-. I had to book an ola outstation because of the time constraint. Kodaikanal is 80 odd KM from Madurai and a two hour drive. It is a very scenic route and consists of a 50 plus KM ghat section. I had authentic south indian meals in Kodaikanal city and decided to stay in Vattakanal as it was on top of my mind because i couldn't stay in that place in my last visit to Kodaikanal two years before.

I reached my destination around 4PM and started searching for accomodation and i got a nice place overviewing the majestic palani hills. I checked in and met few fellow travelers who were staying beside my room. I started exploring the surroundings and the crowd mostly consists of foreigners as it's a hippie destination. There was a party vibe all around.
Suddenly mist covered the entire area and it started getting cold. I went to the famous Altaf cafe which is famous all over kodaikanal for it's food. I had some evening snacks and tea overlooking the beautiful views. Food is very nice and inexpensive. Then i got back to the room and it was already dark and spine chilling cold. Moon was bright and there was mist all over. I sat on my balcony for an hour looking at the sky with an empty mind and called it a day.
Day2
I woke up to a beautiful sunrise and the sky looked like a painting. I felt very lucky because not everyone can see a beautiful orange painted sky the moment they open their eyes.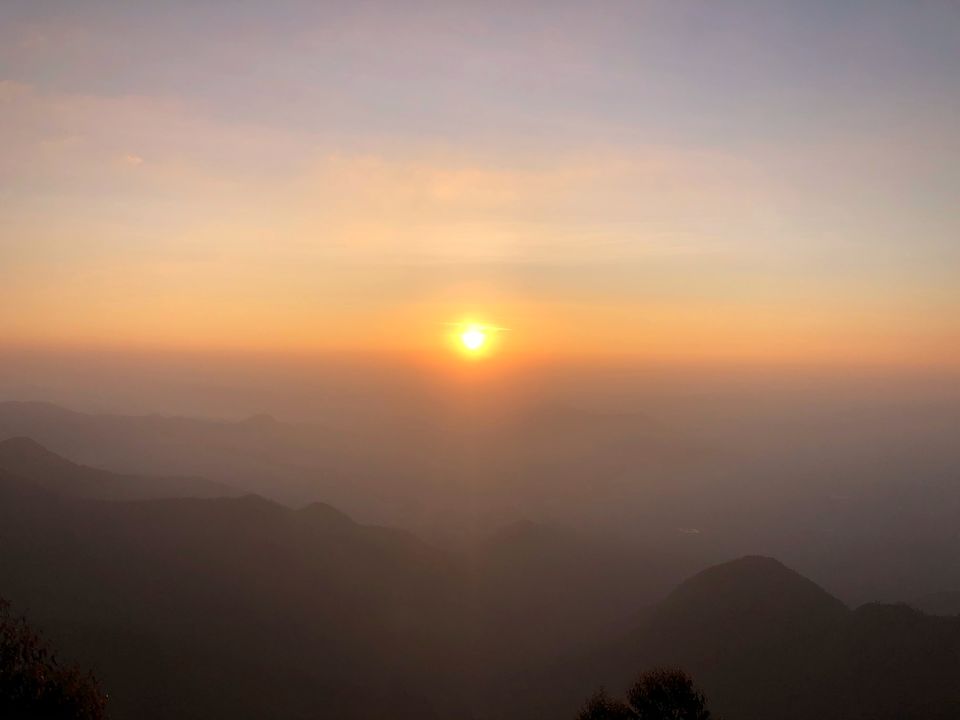 I headed to Dolphin's nose view point immediately. It's a 30 minute trek from Altaf's cafe. It was an easy trek and i got to see beautiful views as the Sun started rising up.
On the way to the Dolphin's nose view point there were small settlements and pine forest. Pine forest was beautiful covered by mist and sun rays. When i see a beautiful place, i always think about how fortunate we are to get all these things for free.
Finally i reached dolphin's nose view point and it was very beautiful amidst the silence and there were no people around. I usually hate crowds and hate visting overcrowded places. There was no one around except for me and my friend. There was a rock which is protruding towards the deep valley and it was in the shape of a dolphins nose which is why the place got it's name.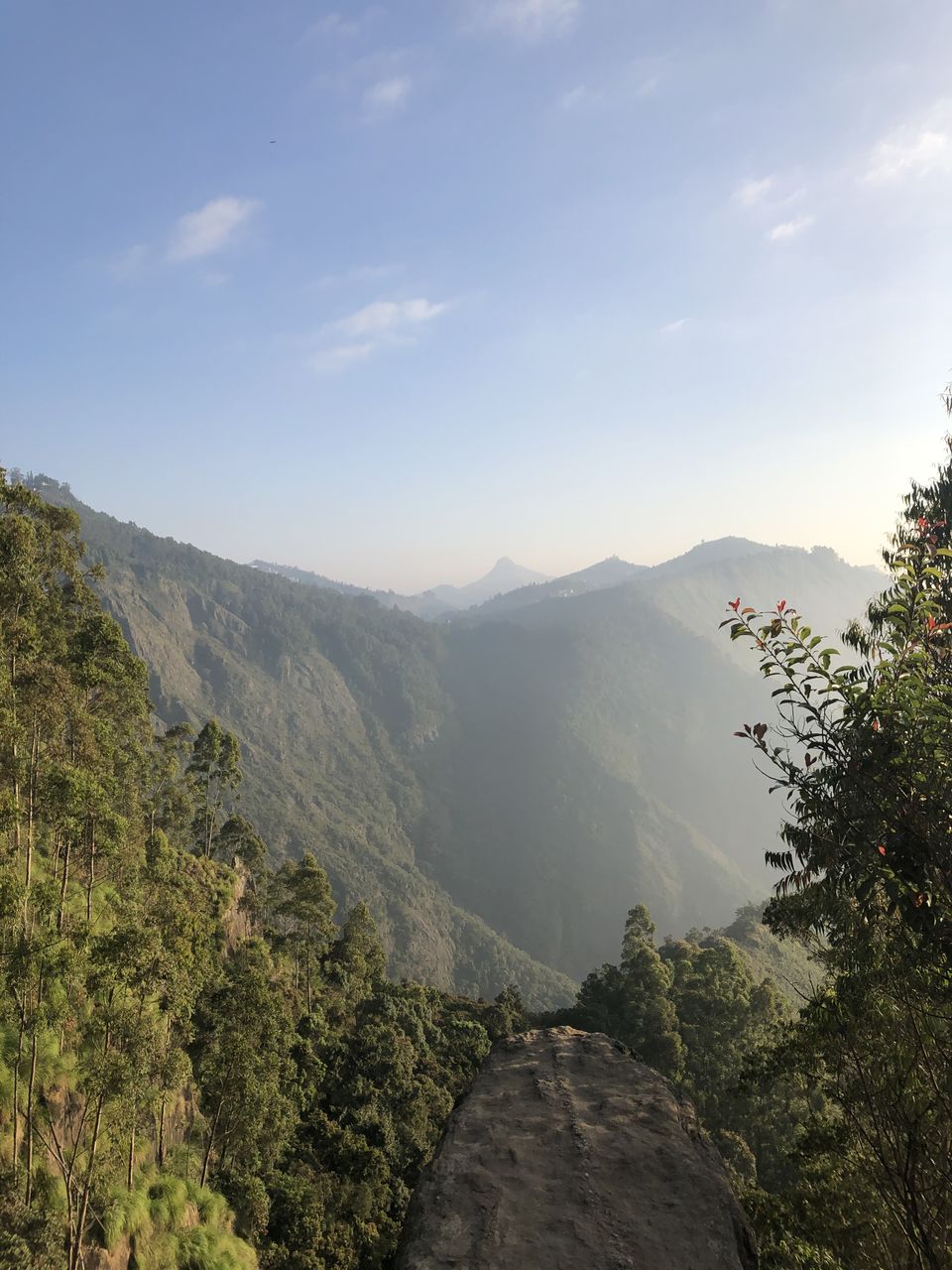 I hiked back with a reluctant heart and checkout of my room and had breakfast in a cafe. I started towards Madurai and driver was cruising in ghat sections. I stopped and had "Sukku Malli Coffee" in a roadside bakery. It's made of dry ginger which gives great relief to coughing and throat ache, cold, nasal congestion, headache etc.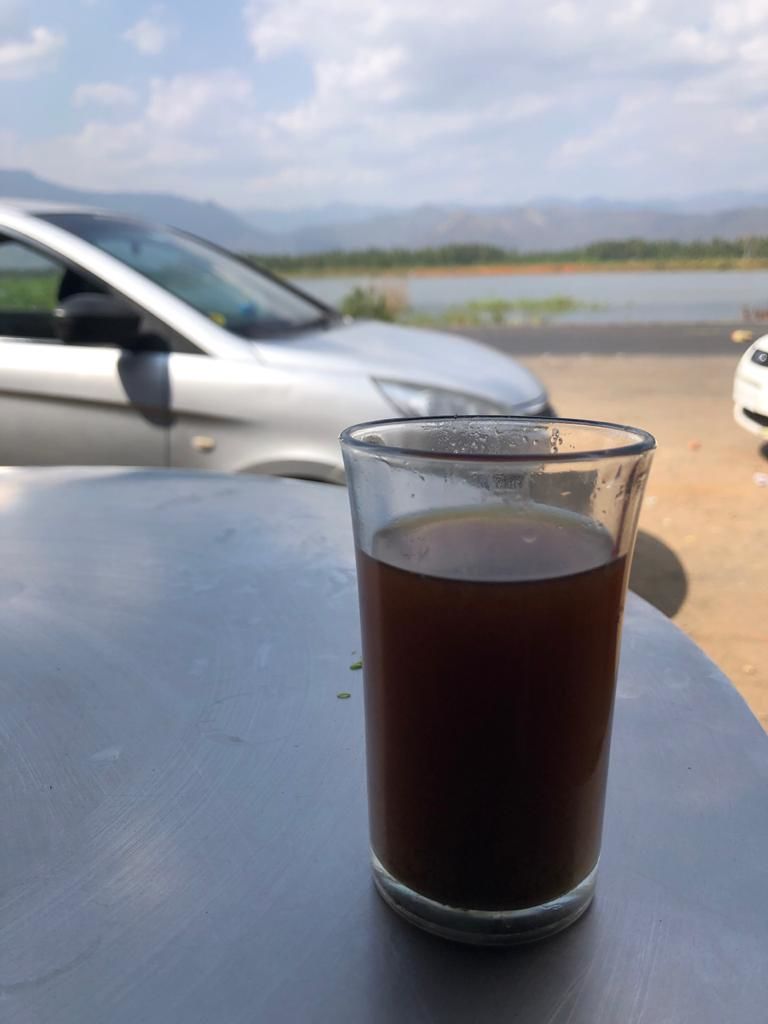 I reached Madurai and Bid farewell to our driver. He invited me to his home and have food but i politely rejected. After checking in to the hotel in Madurai i went to have dinner at the famous "Amma Mess" and tried Boneless crab dosa and Idly with mutton curry. It's a heaven for non-veg lovers. After dinner i had jigarthanda again in it's original place called "Famous Jigarthanda shop". I realized that Madurai is not only a Temple city, It is a City of food lovers,it's a city that never sleeps,it's a major political center and full of movie lovers. I'm looking forward for my next trip to Madurai since my temple visit is pending.