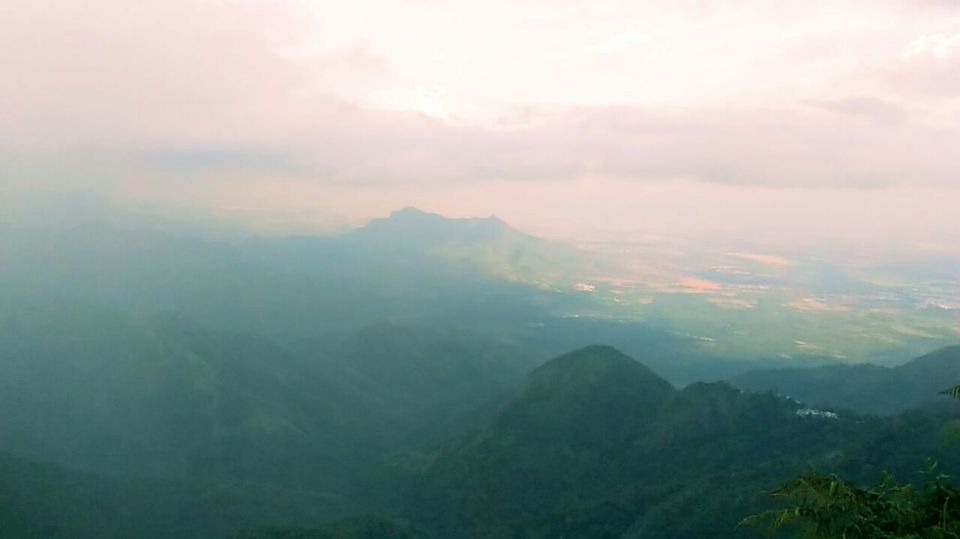 Having traveled a lot in North India, I decided to give my compass a 180 degree spin and travel south. I was looking for a quiet,little destination where I could just laze around. That is when a friend told me about Vattakanal, the little known sister of the very popular and these days crowded,Kodaikanal. The moment the first image of Vattakanal popped up on Google, I knew I had to go there. So,the journey begins...
Located in the southern state of Tamil Nadu, Vattakanal is a 7 km drive from Kodaikanal. The taxi takes Rs 200 whereas the local bus takes Rs 50 to drop you to Vattakanal. I decided instead to dust the rust off my city feet and go to Vattakanal walking. Very few people know that Vattakanal is a biodiversity hotspot. Five minutes into the walk I realized why. The path is mostly downhill, lined with a canopy of montane forests.In these forests grow a variety of exotic flowers; from big red ones to bulbous orange ones to tiny white ones, the flora look as if they are taken straight from the collection of a passionate horticulturist. Finally after walking for almost an hour I reached Vattakanal. It looked like a single street with 9 - 10 shops and a few home-stays. I wondered how was I to spend the next three days here. But I was about to be surprised.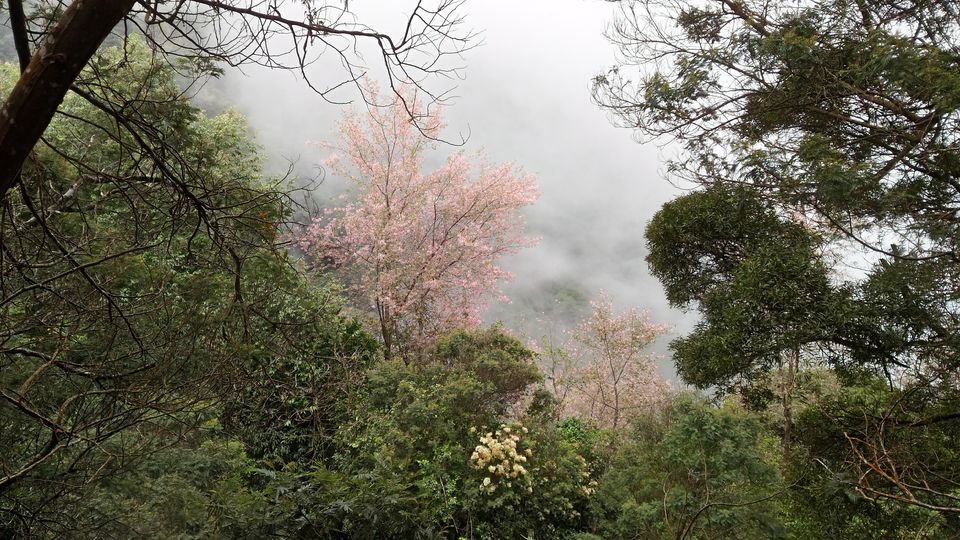 Altaf's cafe
To satiate my hunger I went to Altaf's cafe. There are many cuisines to choose from and it serves a variety of Israeli food. From Hummus to Babaganoush , from Sabich to Shakshuka , you name it and they have it.This is the place I had my breakfast, brunch, lunch, snacks and dinner for the next three days. This lonely planet endorsed cafe is much more than a cafe. The walls are painted with trippy artwork and the view of the valley from each table is spectacular. Altaf is the go to person for everything in vattakanal, be it treks ,travel bookings or lodging. This is also the place where you can meet fellow backpackers who come in all forms ,from writers to musicians to ascetics. There are also adorable dogs around, but it is Andy the cat who rules them all.
Altaf's contact :9487120846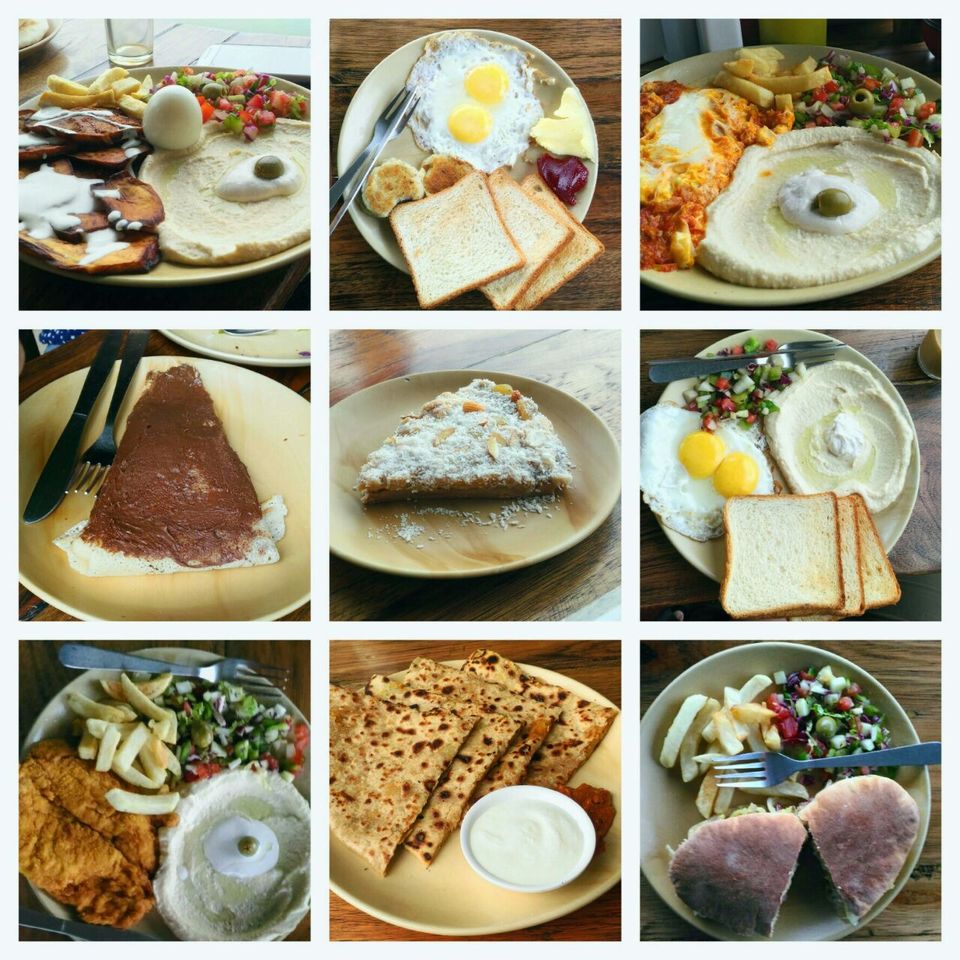 Mountain View
After the pet pooja , I headed towards Mountain View point.It is a 10 min downhill walk. The path is lined with tree roots which almost form a staircase. When I reached mountain view, there was fog all around, I couldn't see anything and felt like I was standing in a cloud. After some time the weather cleared. And behold! The mountains seemed much more closer than before. If the Himalayas look young and restless, the peninsular mountains of south India look like old souls who are peacefully resting. The peace and tranquility of these mountains is contagious. As I once again looked at the rain and mist and sunshine all in a matter of minutes, I thought to myself," Only if we could live our lives like this. Only if we could observe life for what it offered in each moment. Only if in clinging onto the fog of the past, and fearing the future's rain, we would not lose the sunshine of the present".It was getting very cold. I helped myself with a ginger tea and headed back to Edwin's.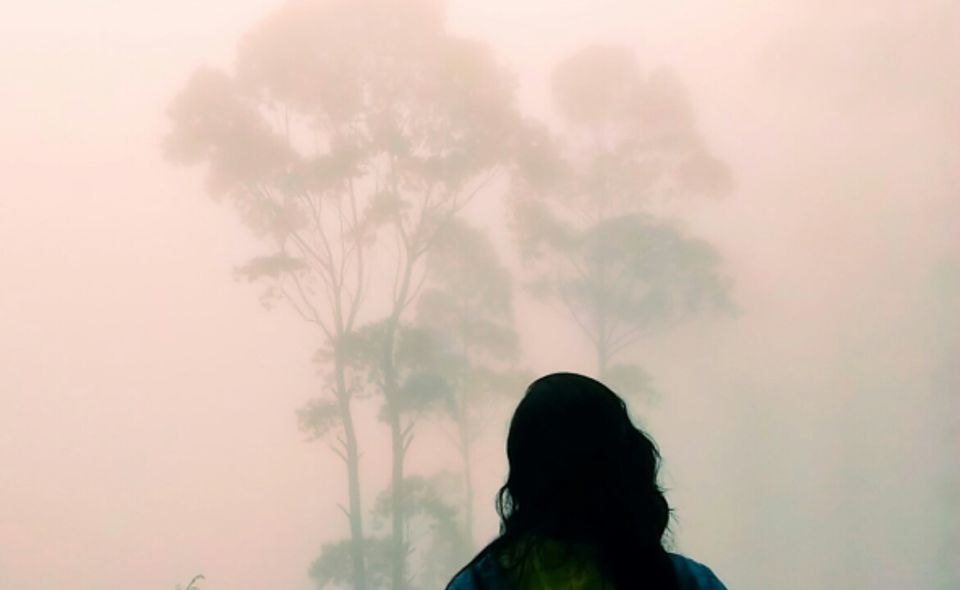 Echo point
Another 10 min walk from Dolphin's Nose and I reached Echo point. As the name suggests, anything that you shout out here echoes. I shouted out my name and felt a thrill when the mountains reverberated with it. On the way back I made interesting discoveries, that of the tree tomato and the avocado. Tree tomato is basically a tomato which grows on a tree(duhh!). It is a bit mellow in taste as compared to normal tomato and is eaten with salt and chilli. Avocado is a green fruit with cream inside. It is available in plenty in vattakanal and the local fruit vendors are kind enough to share avocado recipes with you for free.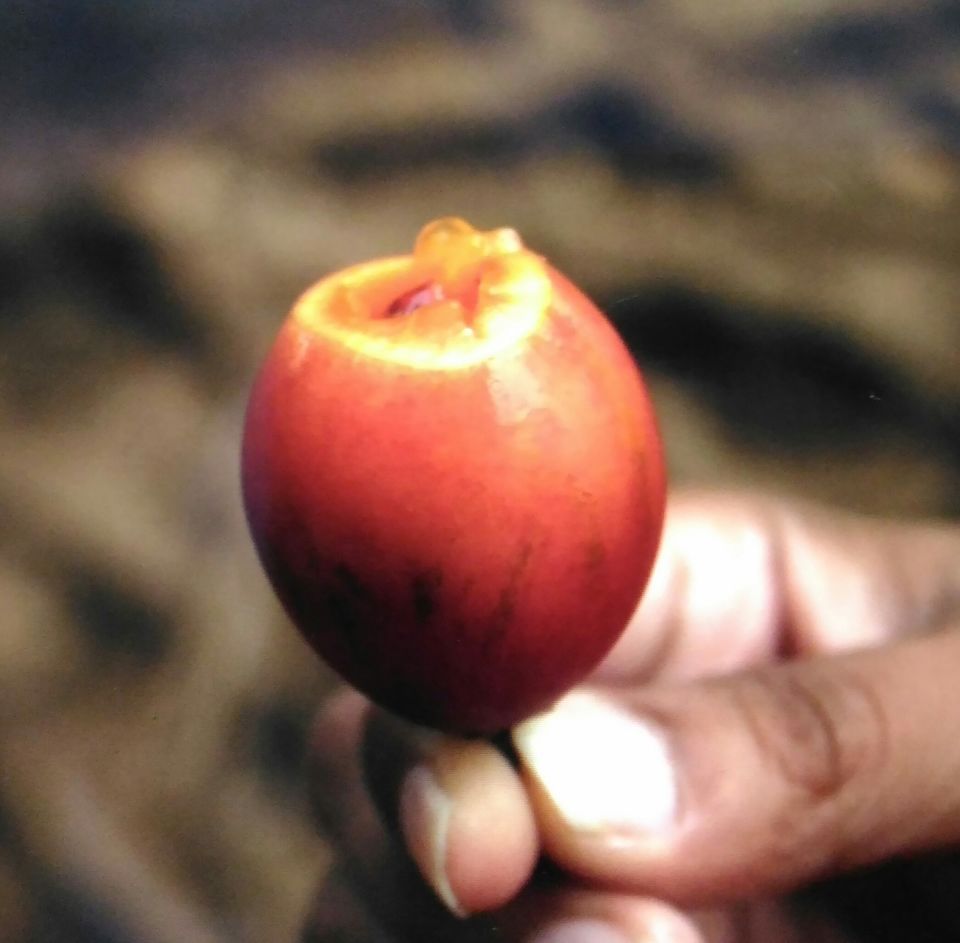 I returned back to Edwins. The night view from my balcony was as beautiful as the one during the day. I could see lights of villages far away. A few regions on the hills were pitch black. Some of the scattered lights looked like constellations of the night sky.
Edwin's guest house
My first stop in Vattakanal was Edwin's. I found a room for Rs 400 a day. It was a nice little cosy room, with a fireplace. It also had a balcony. When I stepped into the balcony, the view was mesmerizing. I could see the Palani hills down below. In a few seconds time the entire valley was covered with fog. In the next few seconds the fog cleared completely and Vattakanal was bathing in sunshine. I sat there for almost an hour watching the play of clouds and sunshine, each moment different but equally beautiful as the previous one. My hunger interrupted my romance with the spectacular view in front of me.
Edwin's contact : 9443522911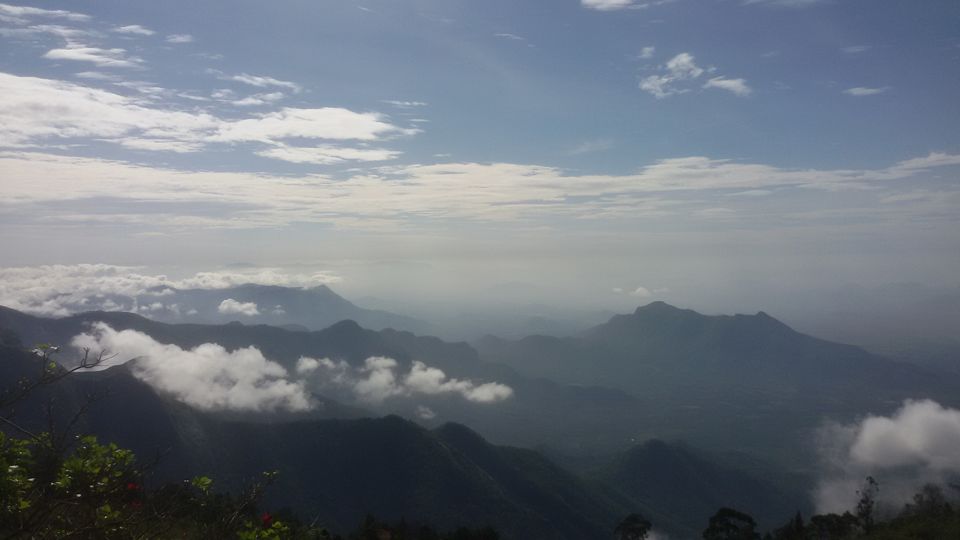 Dolphin's Nose
After a brunch at Altaf's I headed for Dolphin's Nose point. It's a half an hour downhill trek. After I reached there, I felt like I was on the sets of fear factor. Dolphins nose is basically a narrow pointed rock jutting out from the mountain. Directly below it is a deep valley and there is nothing to hold on to. But since I had come so far I decided to face my fear. With tiny shaky steps I managed to sit on Dolphin's Nose.I looked down the valley and though beautiful, it was haunting. I rushed back quickly and was relieved to be on level ground.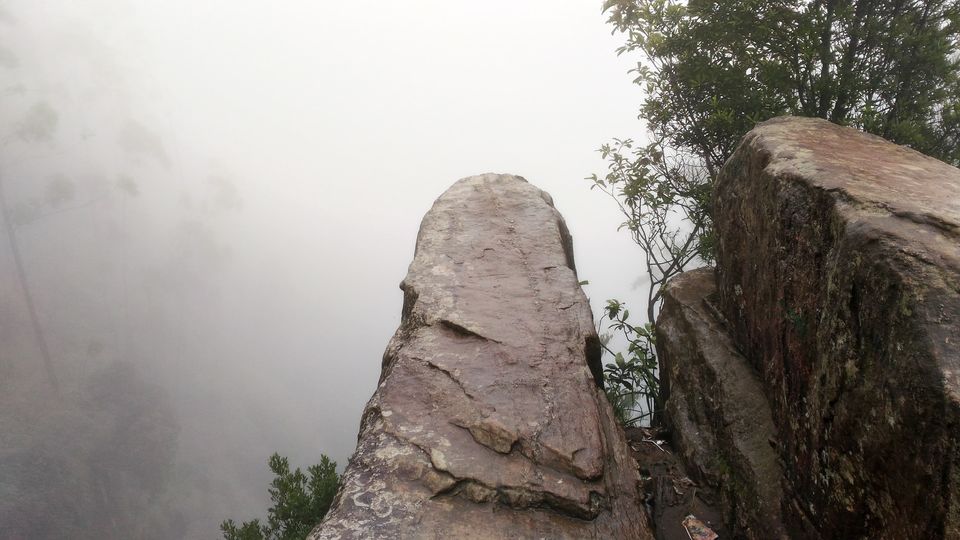 Today was the day to leave Vattakanal. I headed back to Kodaikanal.I enjoyed a boat ride in the kodai lake and did the mandatory shopping when in South India, that of oils, chocolates and spices(mom's going to be very happy). As I headed for the kodai bus stand I could see a lot of chaos. A few people were up on ladders,others rushed inside buses. It was then, that in the centre of the road, I saw the reason for all this chaos, Bisons!! These beasts looked mighty and at ease even on the road and I was glad to be at a safe distance from them. I have seen Bisons in their natural habitat before but it was indeed an experience to see them in the city.
My bus was ready to go. Vattakanal has given me some of the best sunrises, some of the best mountainscapes and some thrilling experiences. I left vatta but not with a good bye, I left vatta with a promise to return again.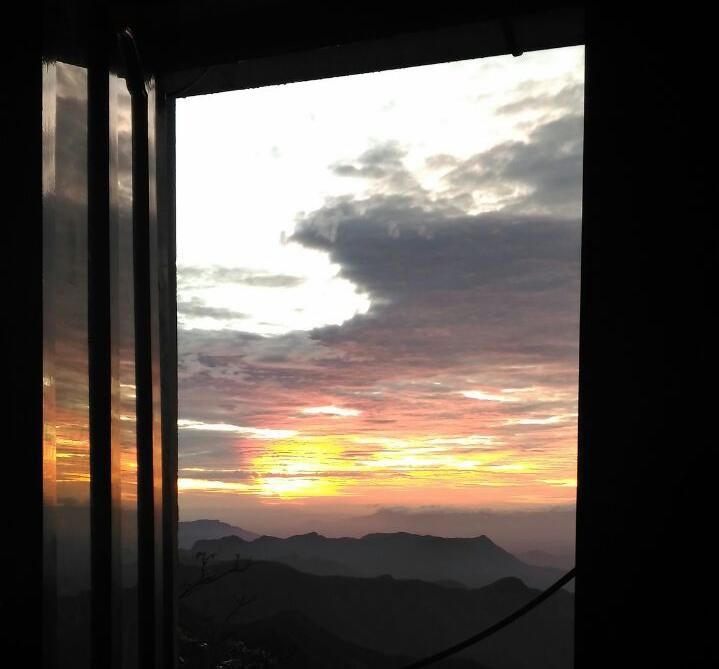 Frequent searches leading to this page:-
vattakanal south india, kodaikanal to vattakanal, vattakanal to kodaikanal, things to do in vattakanal, top things to do in vattakanal