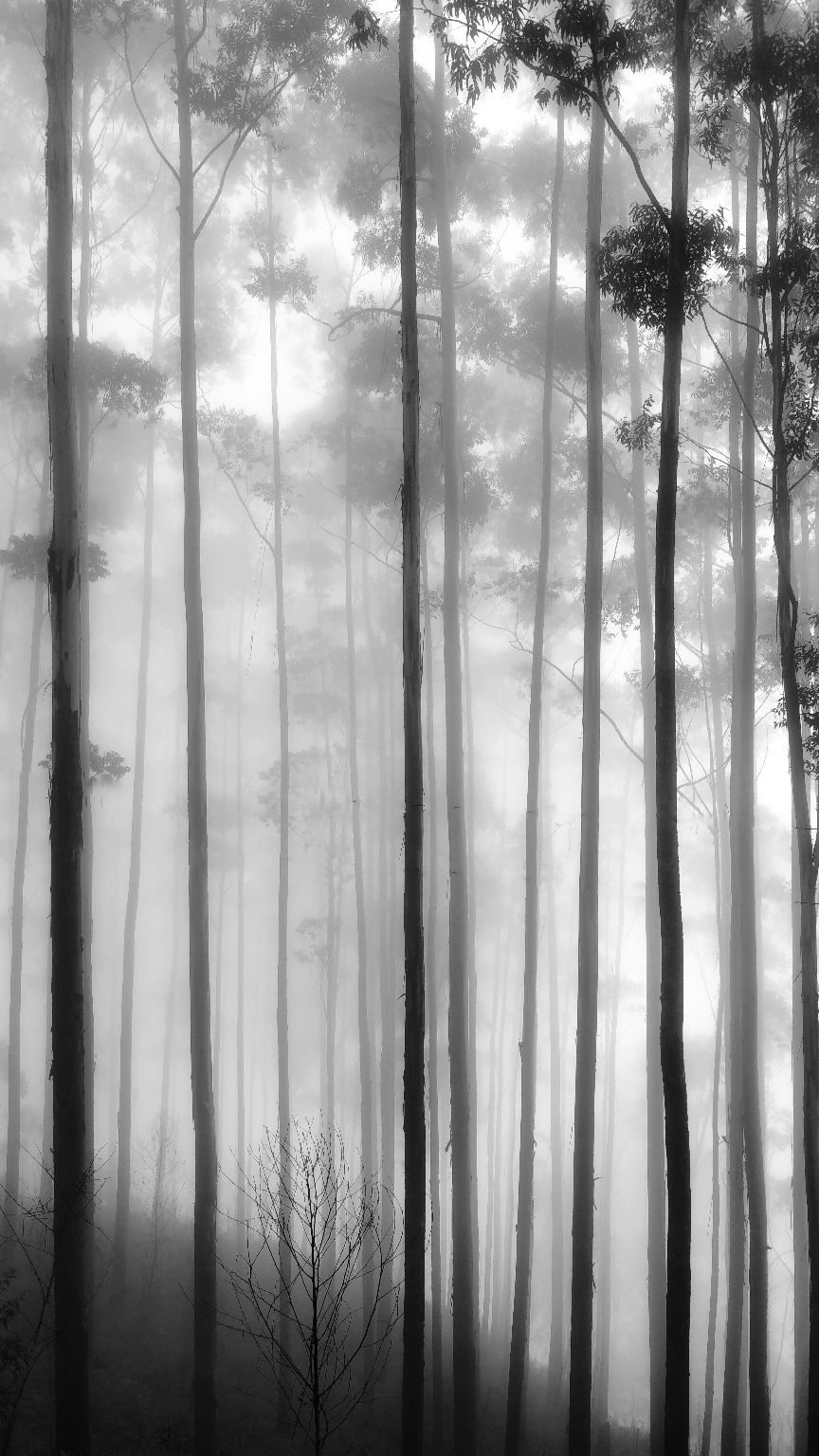 It all started when I decided to do something different for this year's b'day... But none of my friends were available as it's Diwali time.. Thanks to aniket who gave me this crazy idea of going on a solo trip to Kodaikanal (He had already been there with his friends) He told that I would love it as he already knew I'm a nature lover.. The idea of solo travel was always there in my mind so without any second thought, I booked the zostel for 2 nights stay and booked the night bus from Bangalore to kodai and the return bus as well almost a month before.. All my friends were asking if I've lost my mind to celebrate b'day alone.. But the excitement inside me never deteriorated, instead I googled alot to know better about the place.
I boarded the night bus from Bangalore on 24th October and reached Kodai the next morning at around 8AM.. As there are no cabs or autos in Kodai, I had to take taxi from bus stop to zostel. The taxi fares are really high. Even after bargaining, I paid 150 Rs for just 3kms (he was asking for 250 Rs) I reached zostel and was so fascinated looking at the location and ambience. I was allotted a bed in mixed dorm. I got freshened up and came to the common area where I got to meet so many people from different parts of the country. I got along a bunch of most crazy prople and we decided to roam around for the day. We thought of lazing around zostel and found a small tapri where they serve yummiest breakfast(Its a must visit for people who love Idlis, vadas and sambar) After breakfast, we were just chilling around in zostel and by noon we decided to go to explore Kodai. One of the guy had come by car and it was so sweet of him to take 8 people in his Creta(You are awesome dude!) We jumped into the car and headed to Coaker's walk. It's a beautiful walkpath where you get to see the Kodaikanal hills (More like a viewpoint) Then we headed to pine forest where many movies has been shot. It was so engrossing to see tall pine trees spread across a large area. We spent some time there and then headed back to zostel. We had amazing time in the evening chilling with all the fellowmates and met few more people in the evening. We had a campfire setup for us. The chilling weather, the camp fire, the maggi, the dark,the sky with countless stars,the pleasant songs that were played. Cudnt ask for more. At 12, everyone wished me as it was my Birthday and showered me with lots of love. As always Aniket never fails to impress me. He had asked the zostel manager to arrange for my b'day celebration. The manager there had arranged for a cake and decorated the common area and everyone gathered to celebrate my b'day. It literally felt like home away from home. We clicked few pictures, spent some time dancing and went to bed at around 3AM.
We started Day 2 with a picturesque sunrise view from zostel common area. Had some early morning chit chat with the people and later had to bid a hard goodbye as the bunch of people who were with me on first day had to leave. We all got ready and again went to tapri to have breakfast. After breakfast I bid those people goodbye and I took the daily tour package that I had booked for the day (It was a city tour bus). The driver came near zostel and picked me up and headed on a forest tour. I met a family from Maharashtra and 2 zosteliers in the bus. It was totally a new experience on second day with new set of people. The driver first took us to Silent valley point which is basically a viewpoint which held me awestruck as it literally felt like I'm in the clouds! Next we went to Fire tower which was used to keep a check on forest fires few years back(Now it's not in use). Then we went to Berijam lake view from where we can see the Berijam lake. Then we went to a interesting place by name Caps fly valley where the things we throw down from that point comes back to us!! No, it's not a magic point, it's because of the high air pressure in that area. Then we headed to Medicine forest which looks a cabbage as the forest there is really thick and only 30% of sunlight penetrates through it(ya even that was a view point) Then we went to the last place of the tour Berijam lake which is called as the Holy lake by localites. As it runs through the medicine forest it has some medicinal qualities and believed to cure diseases if it's drank. We can't enter the lake as it has been blocked. While returning we were lucky to sight 4 Bisons. At last the driver dropped us near the Kodaikanal lake and there me and 2 other zosteliers decided to visit the lake. Luckily the weather was amazing as the entire city got covered by mist and it was truly blissful. We shopped few things near the lake and went to a famous cafe: Caffe Cariappa. It's a small cafe serving tasty food. We had delicious carrot cake there and headed back to zostel. In the evening, it was a whole new set of people in the zostel. Got to meet many solo travelers, couples, bunch of college people and each of us shared our experiences. We had a great time playing card games and it was lots of fun.
Even on the third day I had planned to wake up early in the morning for the amazing sunrise view but the laziness in me didn't allow me to wake up. Then woke up at around 9 and got ready asap for the trek. Me along with 3 other friends headed to Dolphin nose in Vattakanal by cab. Vattakanal is a half an hour drive from zostel. The trek to dolphin nose is easy to moderate. First we need to go down hill for about 2.5kms from starting point and the return is completely uphill. Our first pitstop was at the mountain view point. The next stop was the Dolphin nose point and if we head straight for about 8 mins we reach the Echo point. The Echo point is one amazing place where the voice gets echoed really well. We sat there for some time chilling, with the breathtaking view. Then we came back to dolphin nose point and one of us got a thought of getting adventurous. We took the offbeat trek where not even a single person was there. We climbed up so high for the view, sat there for a while in peace. While getting down the hill, we found fresh dump of Bison which literally freaked us out!! Then we literally ran down the hill. Once we joined the usual trekking track we breathed the sign of relief!! The dolphin nose uphill trek was a bit tiring. Once we reached the starting point we directly went to the very famous Altaf's cafe. It was too crowded and it took quite a while to get a table. Then we sipped a cup of coffee and had sandwich enjoying the weather. Later we headed back to zostel. The time had come to say goodbye to zostel and the amazing friends I had got. With a heavy heart I boarded my bus to Bangalore. I definitely gonna miss each and everyone I met in my entire journey and hopefully we'll stay in touch!!