May 2019 - My birthday was coming up and what do you expect a traveler to do on her birthday? Travel obviously! So I started looking for places I could manage in a weekend and also which would help me escape this scorching summer for a few days. Most of my travels are in the north, because I am a mountain lover, but this time I thought why not give one of the southern hill stations a visit! Then only a friend told me about a travel group, based in Bangalore called The Nomadic Lust ( https://www.facebook.com/The-Nomadic-Lust-354169052101703/) who were planning for Kodaikanal/Vattakanal during my birthday weekend only. She had traveled with them before and she had only positive reviews about them. I was intrigued and checked the itinerary of the trip. Not only were they covering everything possible in a weekend but the cost was just 3500 ₹. Even I would not have been able to manage everything in just 3500 if I had traveled solo. I talked to the person who was organizing the trip ( Anupam Nag, Phone - +91 8348972619) and I was assured that he knows what he is doing and thus I booked the trip.
Kodaikanal
Located in the hills of the Dindigul district of Tamil Nadu, 7200 ft above sea level among the Western Ghats of India, in the Palani Hill Range. In the Tamil language the name means "The Gift of the Forest".
Vattakanal
A small village, few kms away from Kodaikanal on the southern tip of the upper Palani Hills. "Vatta" means circular in local language and the name Vattakanal is derived from the apparently circular setting of mountains around the valley.
How to reach?
If you are taking a flight then closest airports are Trichy, Madurai and Coimbatore. From the airports you can take private cabs or trains.
If you are taking a train then you can get down at Kodai Road or Dindigul and then take cabs.
I took a bus from Pune to Bangalore and then met the group with whom I was supposed to start this trip. There were 12 people in total and after a brief introduction we started our journey on Friday night in a 13 seater mini van from Bangalore.
Day 1
After a full night journey and through the winding roads of the Western Ghats, we finally reached Vattakanal at 9am. Kodaikanal is quite crowded, so I was glad we were staying in Vattakanal, far away from the crowd. After walking and hiking for 2 km, we finally reached our homestay (Leo's homestay) situated on the top of a small hill. We had one cottage for 12 people with two rooms (5 beds), one bathroom and a kitchen. The cost was 10000 ₹ for a night including wifi charges and 3 meals (2 breakfast and 1 dinner). Though the journey was tiring but the view from the cottage took away my breath.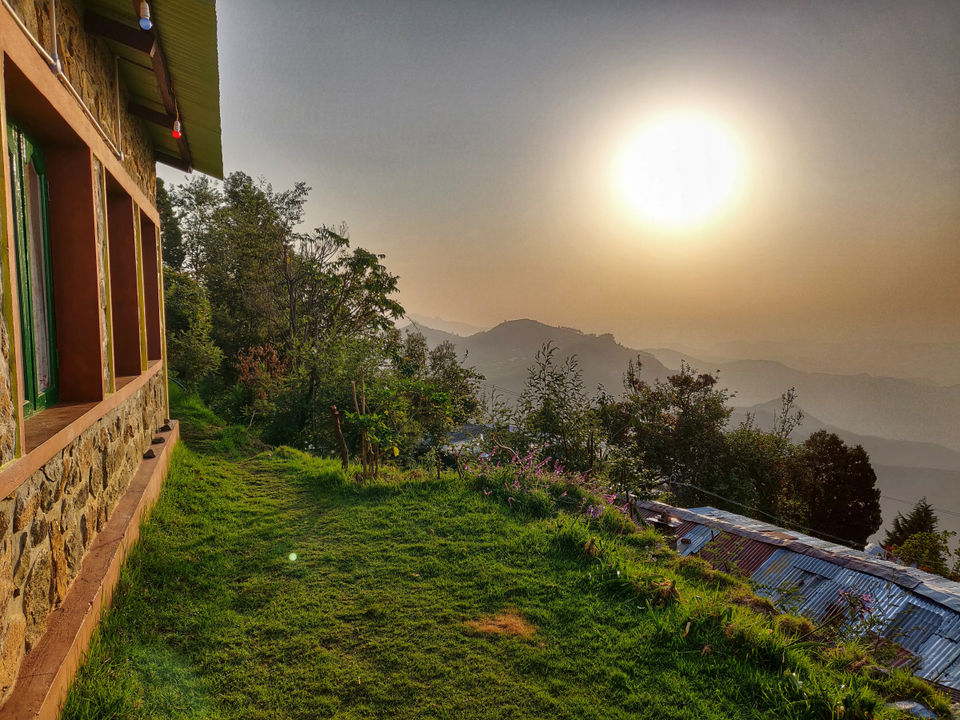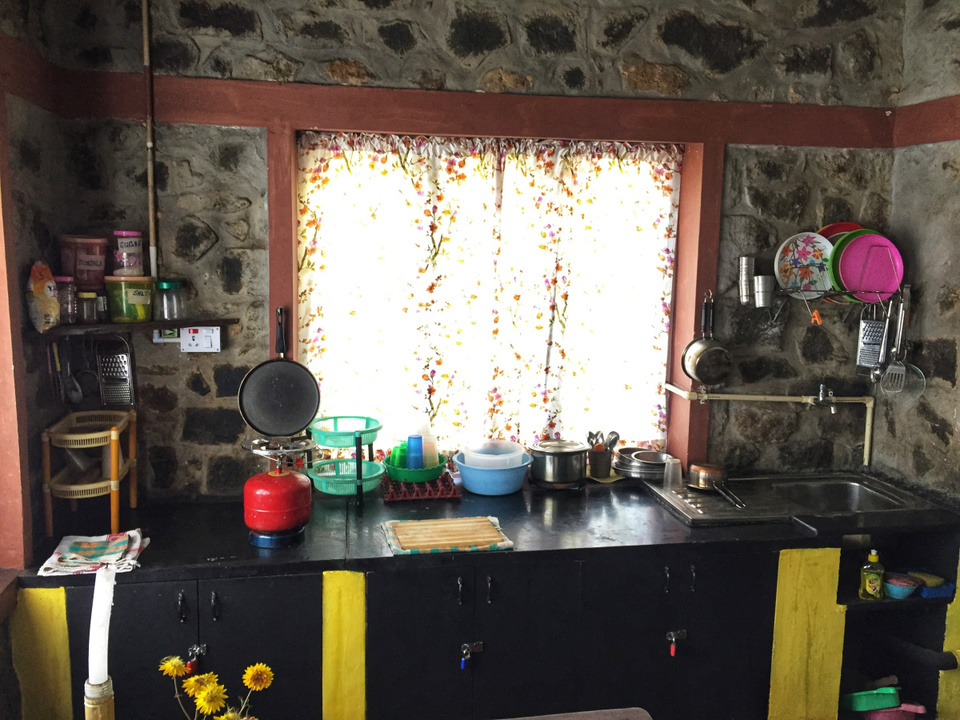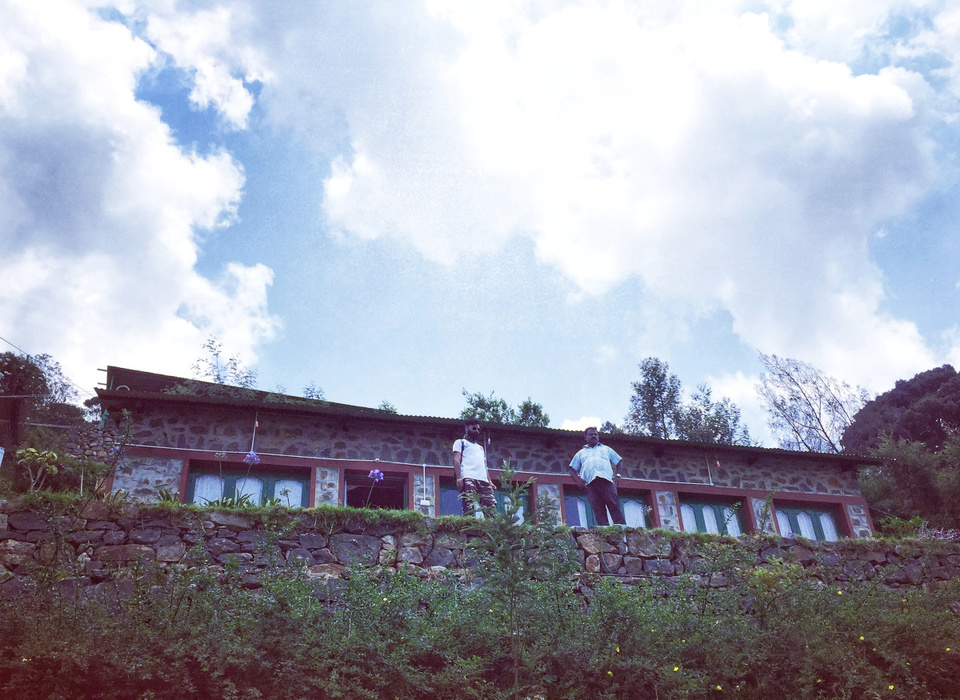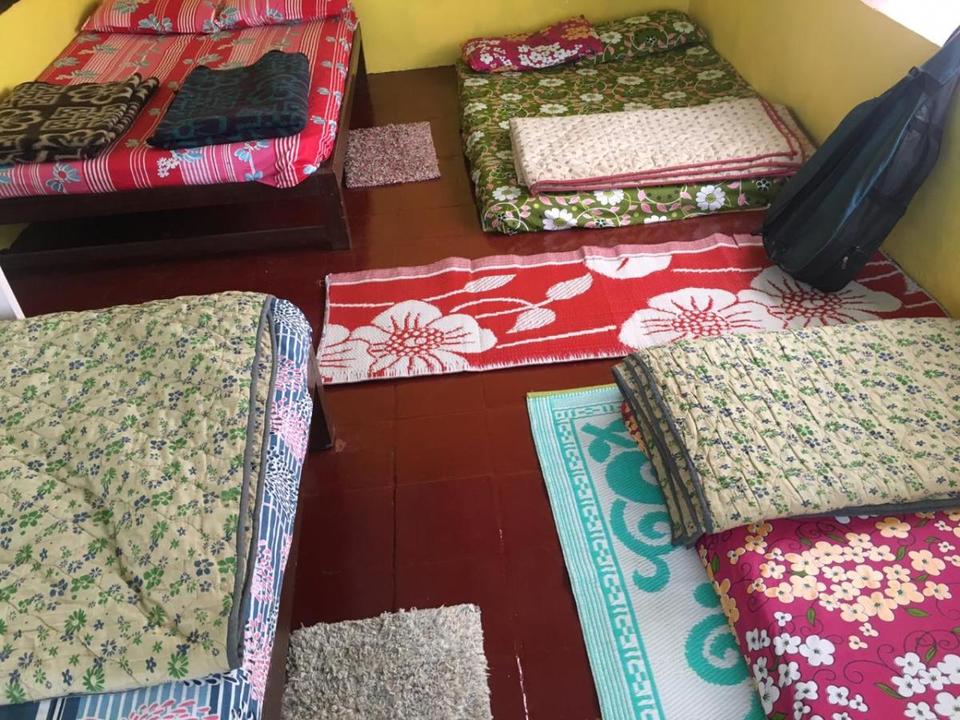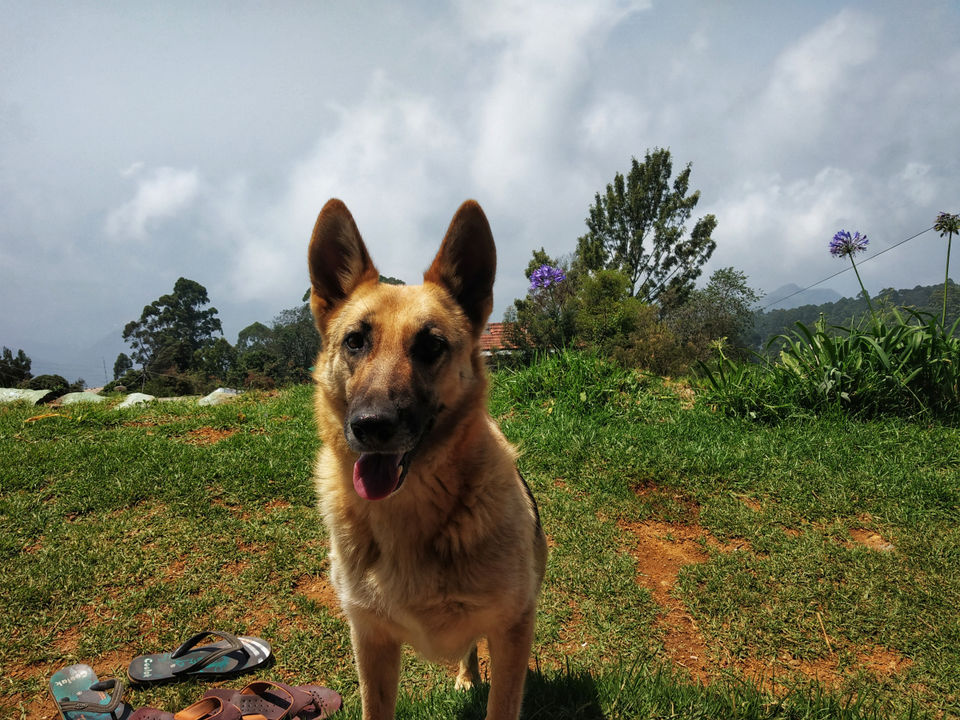 I was happy that I was spending my birthday away from my cubicle in this beautiful lap of nature. The temperature was around 18 degree Celsius.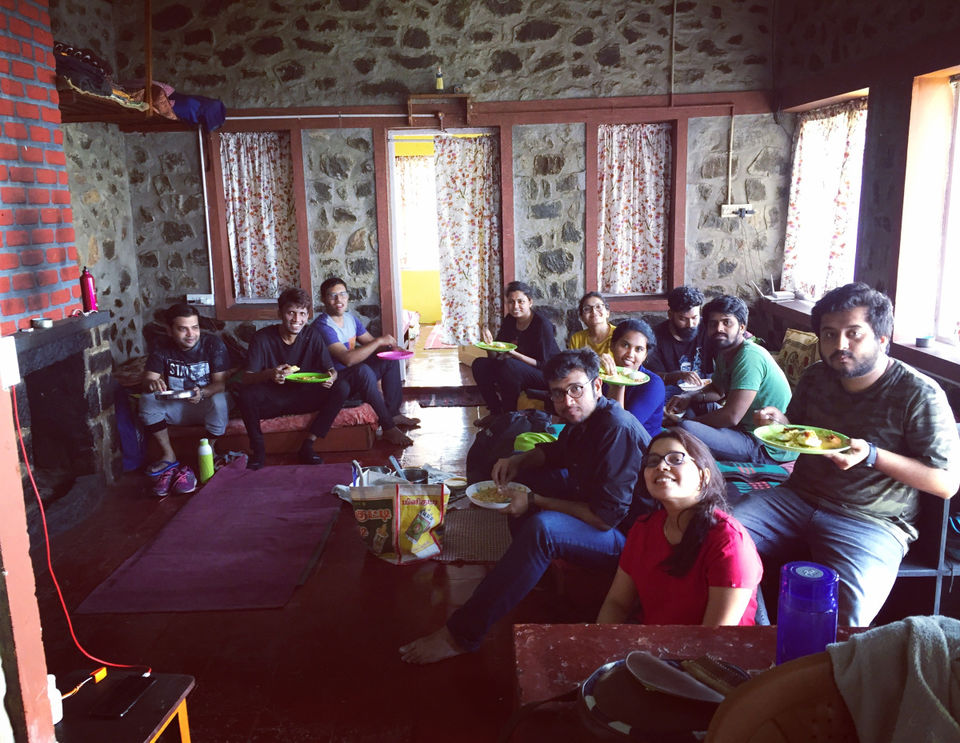 After having a delicious breakfast of some mouth watering Idli prepared by the homestay owners we started our hike to the Dolphin's Nose View Point, one of the most popular tourist spots in Kodaikanal. It was just a 2km walk from our homestay and that too downhill so we were sure we would cover it easily. But the condition of the road made us realize how wrong we were. But the view all around made every step worth it. After taking numerous photo breaks, we finally reached the Dolphin's Nose. It provides a bird's eye view of the scenic landscape of the surrounding mountainous area. It is a flat rock jutting out of the mountain, overlooking a deep cliff, with its shape akin to that of the nose of a dolphin. The best thing is it is one of those very few places which has not yet been fenced due to safety concerns and that makes it more thrilling. Sitting on the edge of the Dolphin's Nose made me realize why I travel. To have experiences like these.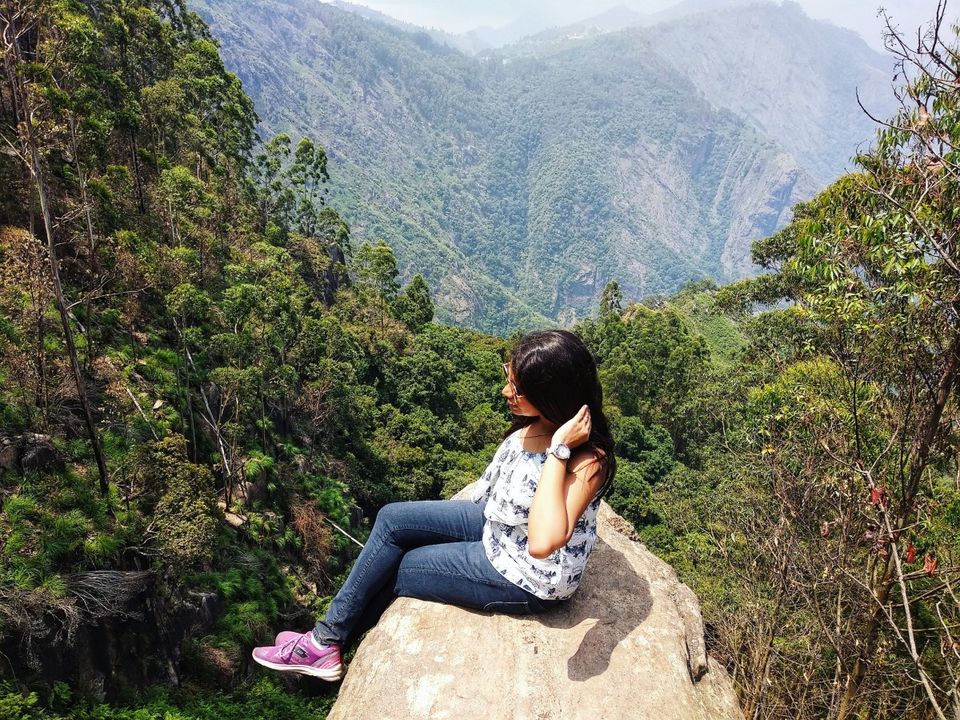 Just a few steps away from the Dolphin's Nose is the Echo Point which also gives some eye soothing views.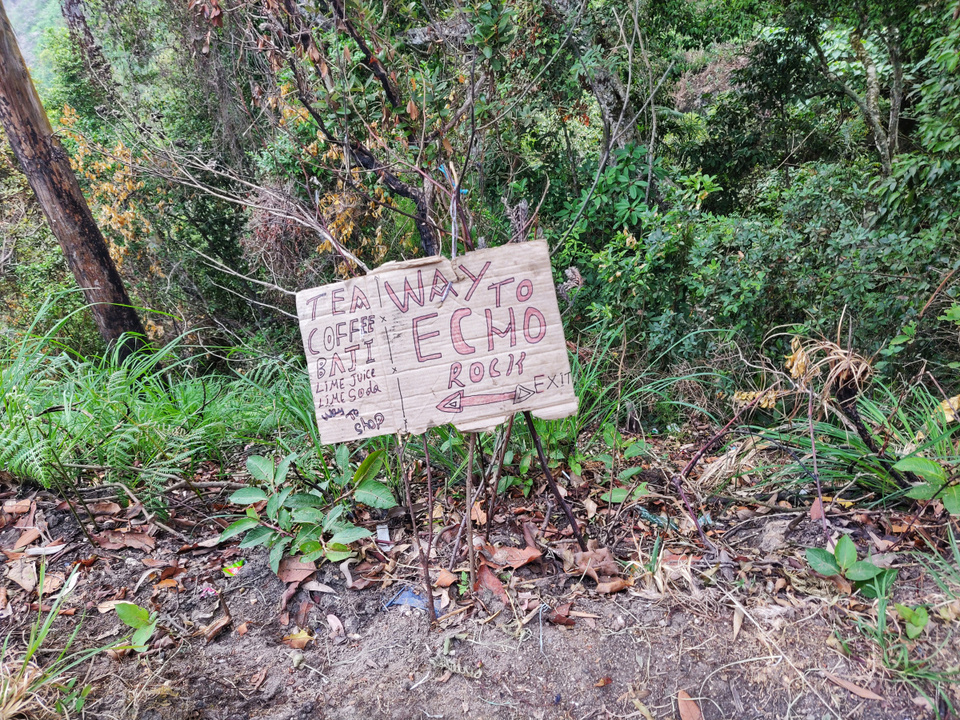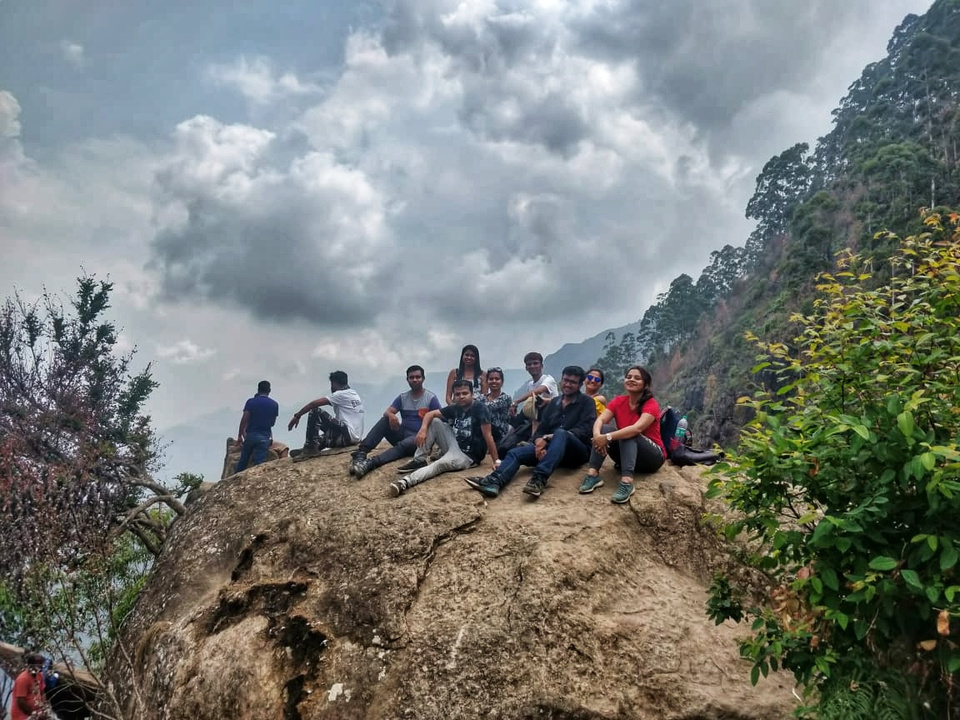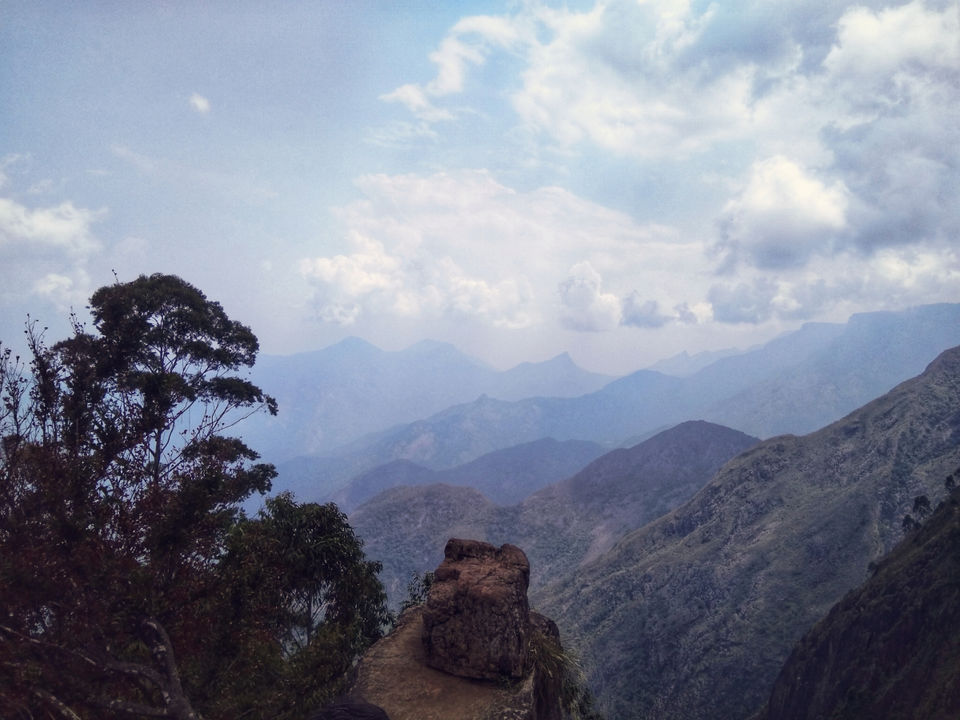 After a back-breaking uphill hike of 2km, we were exhausted and starving. We decided to have our lunch at the famous Altaf's Cafe, situated right at the point from where the hike to Dolphin's Nose starts. They serve both Middle Eastern and Italian dishes.
After lunch we started for the Pillar Rocks and the Guna Caves, but due to the heavy traffic on the roads, we had to walk 2 km to reach the Pillar Rocks. It was already 5pm and we were told that the Guna Caves close at 5pm. So we had to miss it. But we got to see the unique Pillar Rocks which are three pillar-like rock structures, standing shoulder-to-shoulder, looming 400ft high in the sky.
Even though we were exhausted after walking almost 10km throughout the day but we had enjoyed every moment to the fullest. The chilly evening was spent with home cooked dinner, bonfire and beautiful music.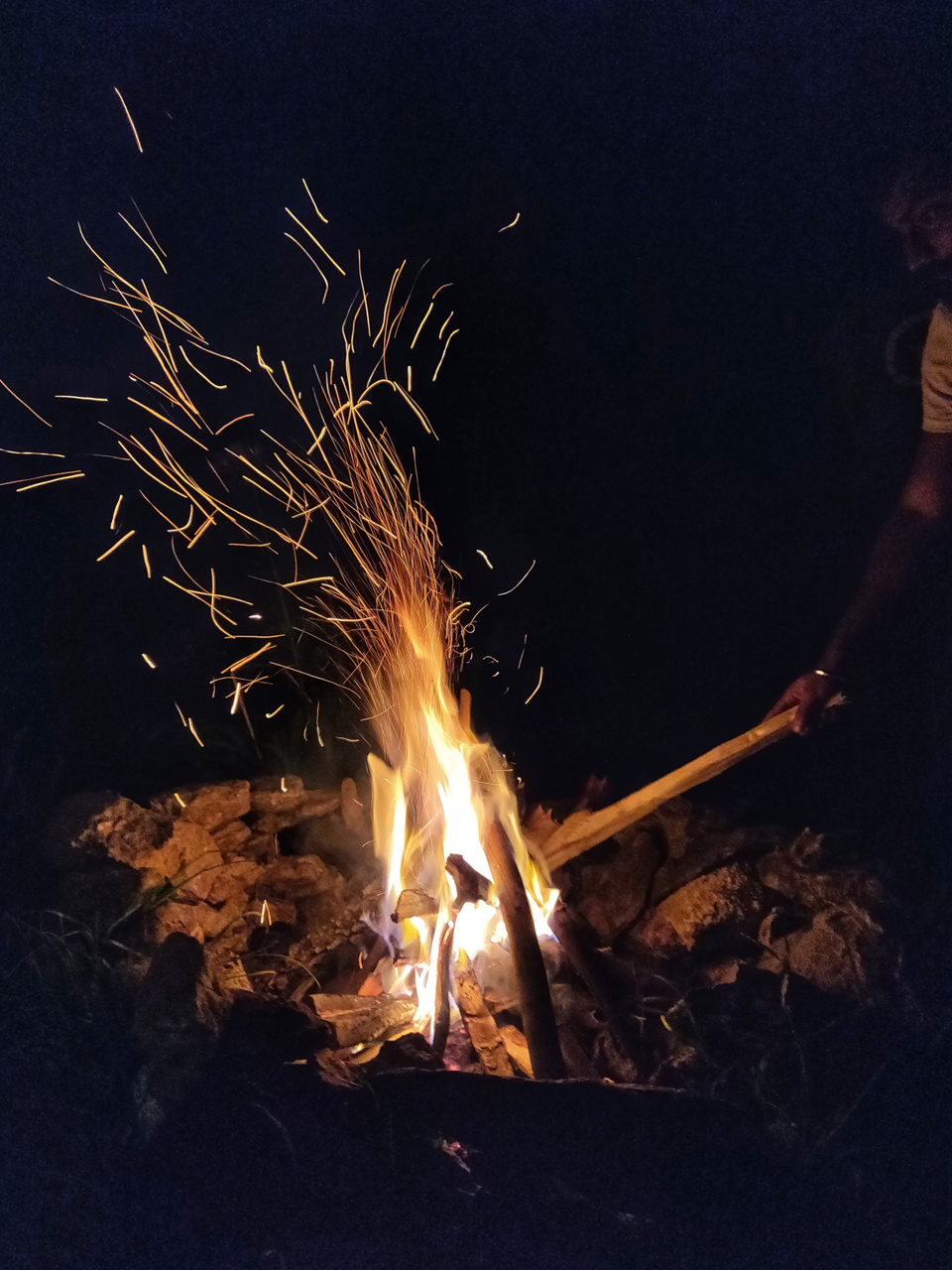 Day 2
We woke up early to watch the sunrise right from the doorstep of our cottage.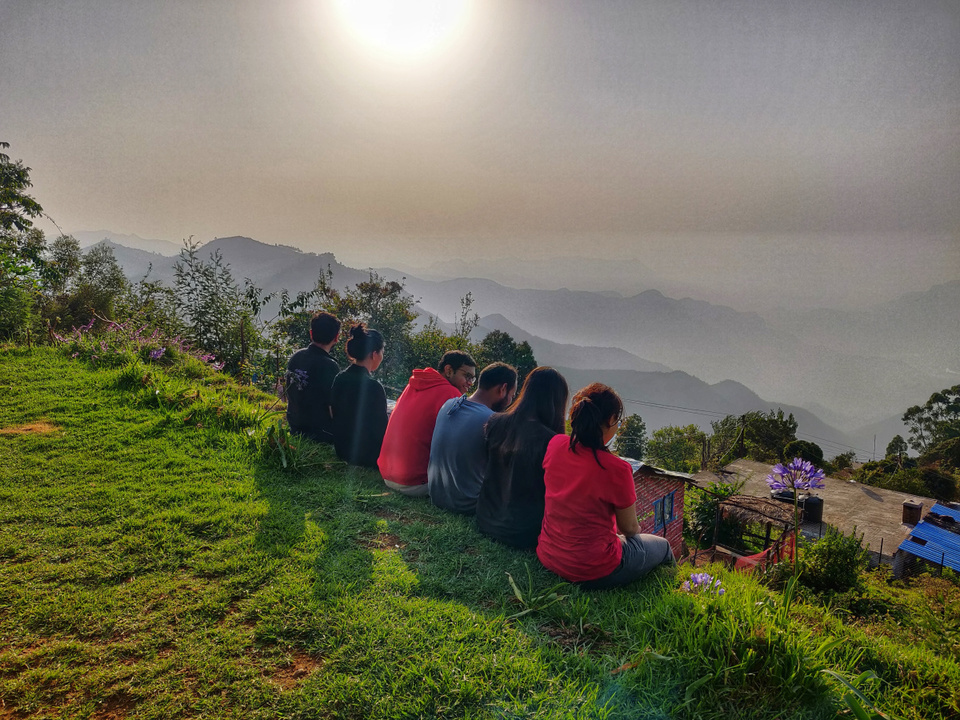 I was sad that it was our last day in this little hamlet of nature. After breakfast we visited the Kodaikanal Lake and the Kodaikanal falls. The long queues in front of the spots discouraged us from taking a boat ride on the lake.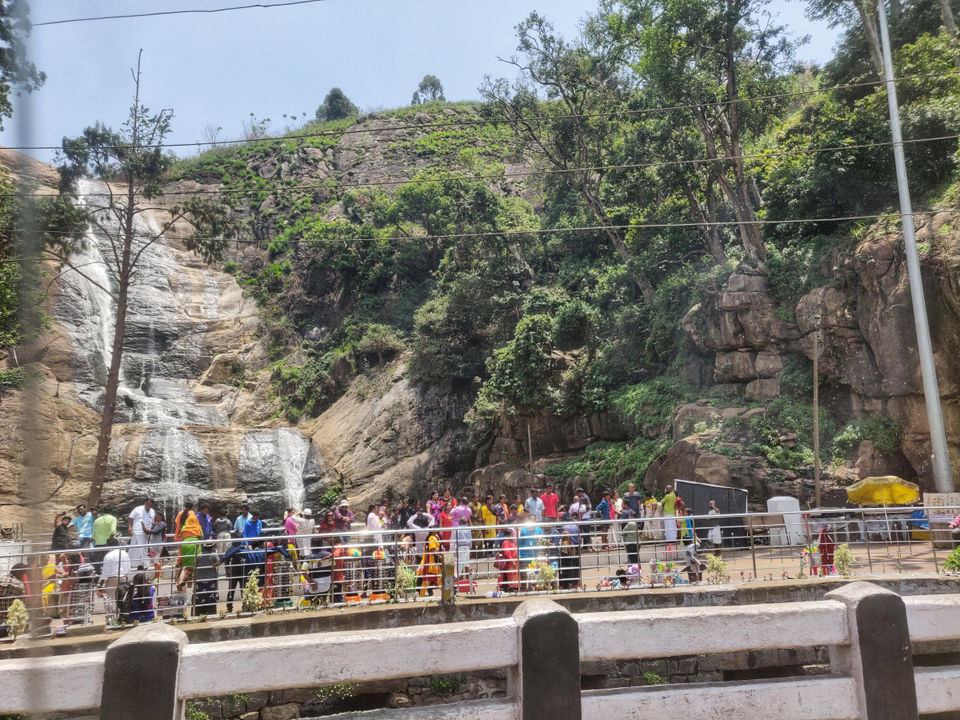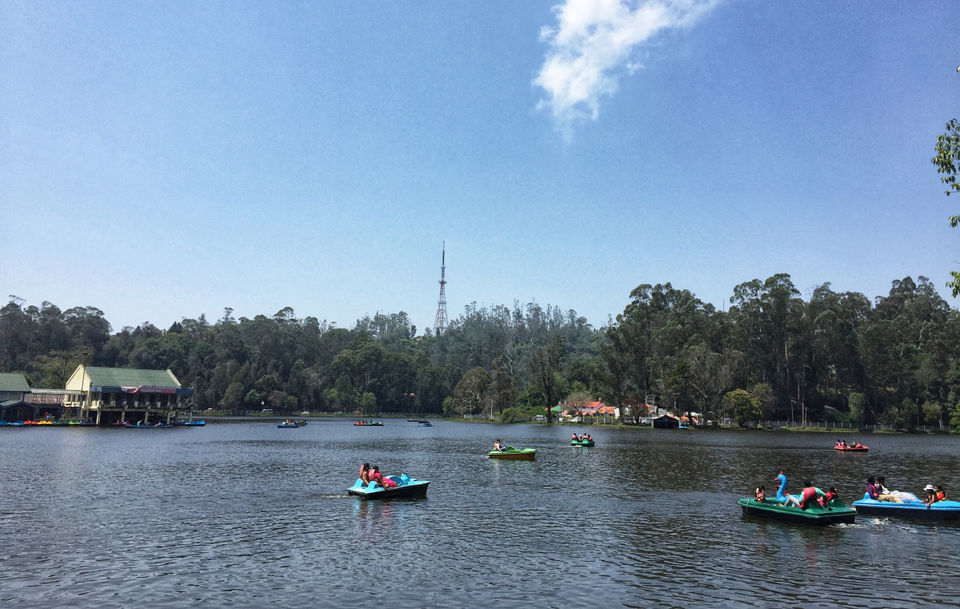 Then we started our long journey back to Bangalore.
I really did not want to leave the place but I believe the beauty of a place is enhanced by the fact that it acts as an escape from our routine life, that we have only a few days to spend here makes it more enchanting. And that's what Vattakanal did for me. It gave me a much needed respite
Trip Cost
Bus from Pune to Bangalore ( 1600 +1400)
Trip Cost - 3500
Lunch at Altaf's Cafe - 200
Network connectivity
Airtel/Jio were extremely spotty specially in Vattakanal. We had wifi in our homestay.
The Nomadic Lust
If you are a traveler and don't like to be a mere tourist, if being close to nature is more important to you than staying in 5 star hotels, if going on a trip with a bunch of strangers and returning with an amazing group of friends is what you expect from a trip, then this is the group for you. You can blindly trust The Nomadic Lust to give you an amazing experience that you are going to remember long after you have returned home and unpacked your bags.
(All the pictures and video you see are mine or clicked by someone in our group and not stolen from any other source)