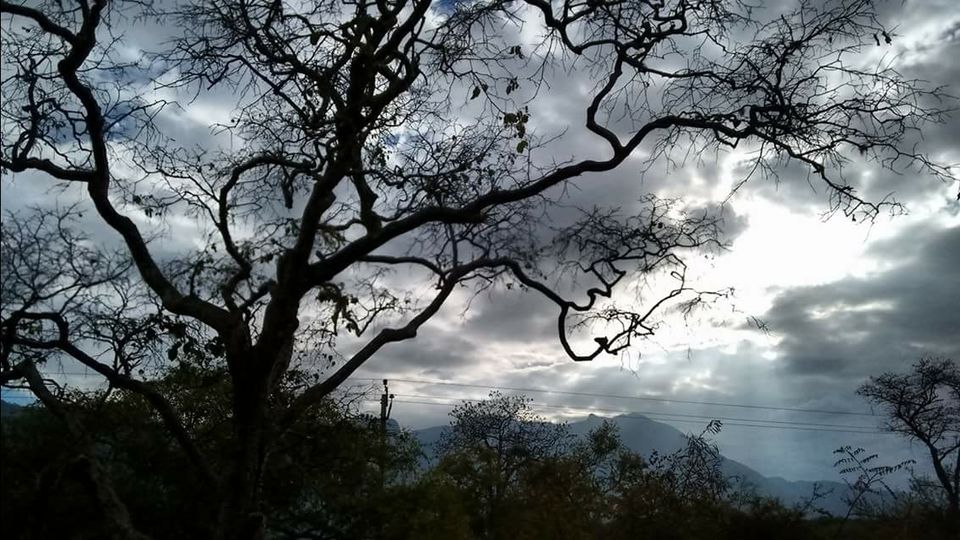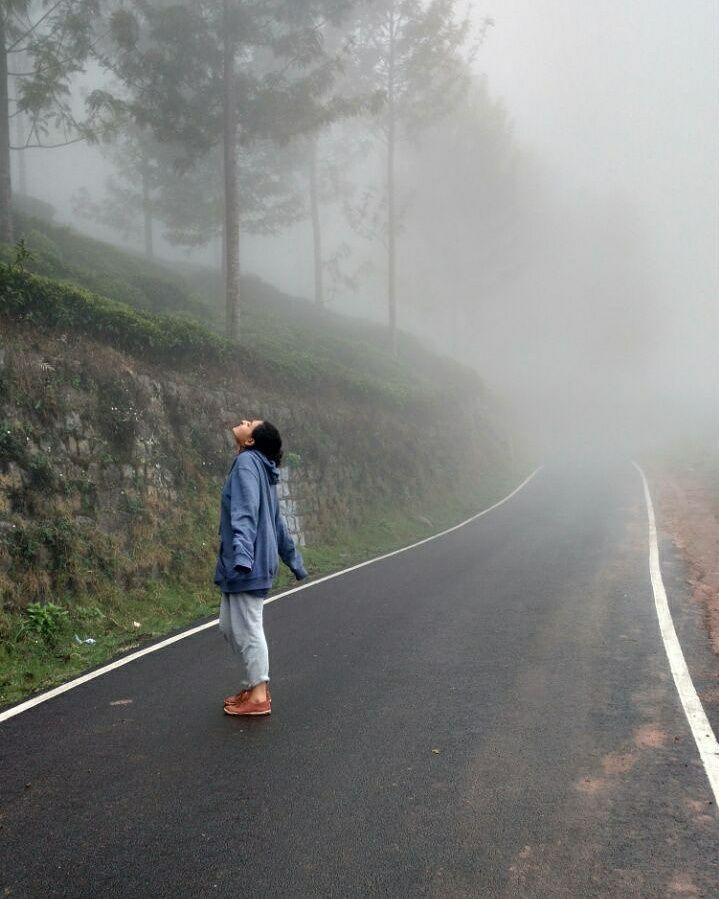 One of the finest escape from the scorching heat in south India is offered by our very own NILGIRI HILLS which marks the confluence of the eastern and the western ghats.
We, a group of 6 friends boarded the night bus to Mysore from KSRTC bus stop in Mangalore on the 19th of January 2017. The journey began well with all of us trying to catch some sleep as we had a long day ahead of us. The journey seemed to be quite smooth until the bus halted around 2:30 am . We assumed it was a regular stop to help passengers empty their bladders but to our surprise there was some issue with the rear tire and we had to shift to another bus. That marked the beginning of our adventure.
Strolling on a highway at the darkest hour is something one does not practice on a regular basis so it added on to one of the my most thrilling experiences. Anyway within half an hour we boarded another bus. We reached Mysore around 5:30 in the morning and had to wait till 8 for our next bus to Ooty.
We got to know that there was a state strike in Tamilnadu on the 20th as a protest to the ban on Jallikattu festival which implied we would invariable face problems to reach our destination and so we did. We had to book a traveler to Ooty which was budget friendly but caused a lot of inconvenience owing to the presence of fellow passengers and less space for us.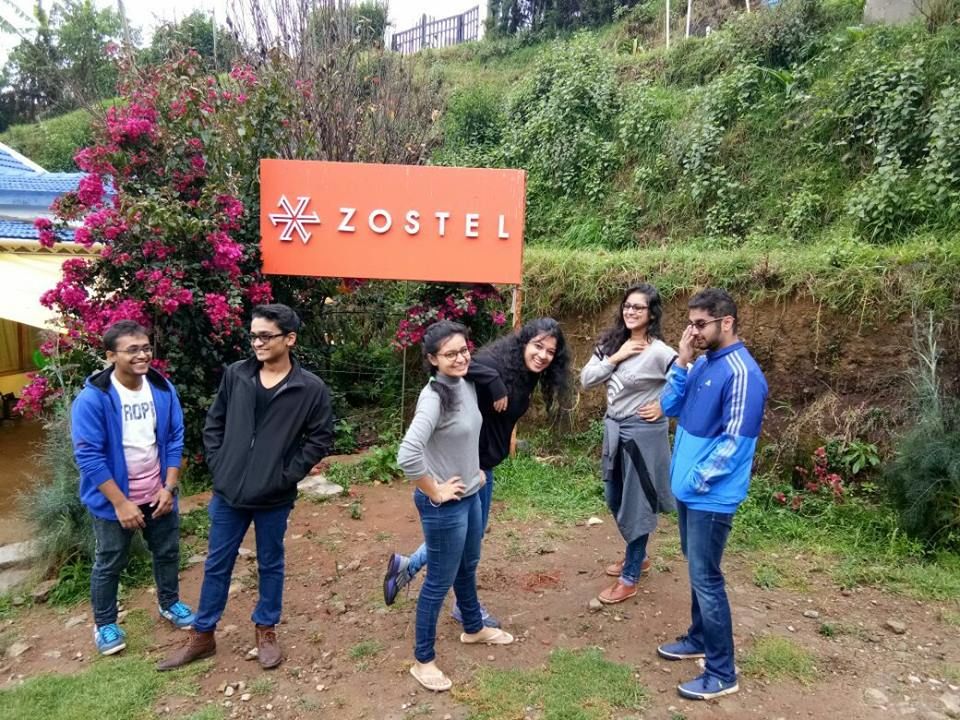 Day one surely had a slow start as we reached Ooty town around 2 in the afternoon. The traveler halted at a tourist regular halt. We were asked to find out our own way from the spot which left us a little surprised but we happened to keep our calm and tried locating our destination using GPS. We had booked a dorm in Zostel which was around 5kms away so we decided to put on the music and head towards Zostel walking. We started smooth and enjoyed the so called trek but after an hour of walking with our backpacks we realized we had just covered 2kms. Tired as we were, we decided to wait till we could find a local transport or hitchhike for the next three.
At the diversion to Avalanche Lake we got lucky enough to spot a van and negotiated the amount he would charge to take us to Lovedale. He agreed for 500 and we did not hesitate a moment to take the van. Finally we made it to Zostel, Ooty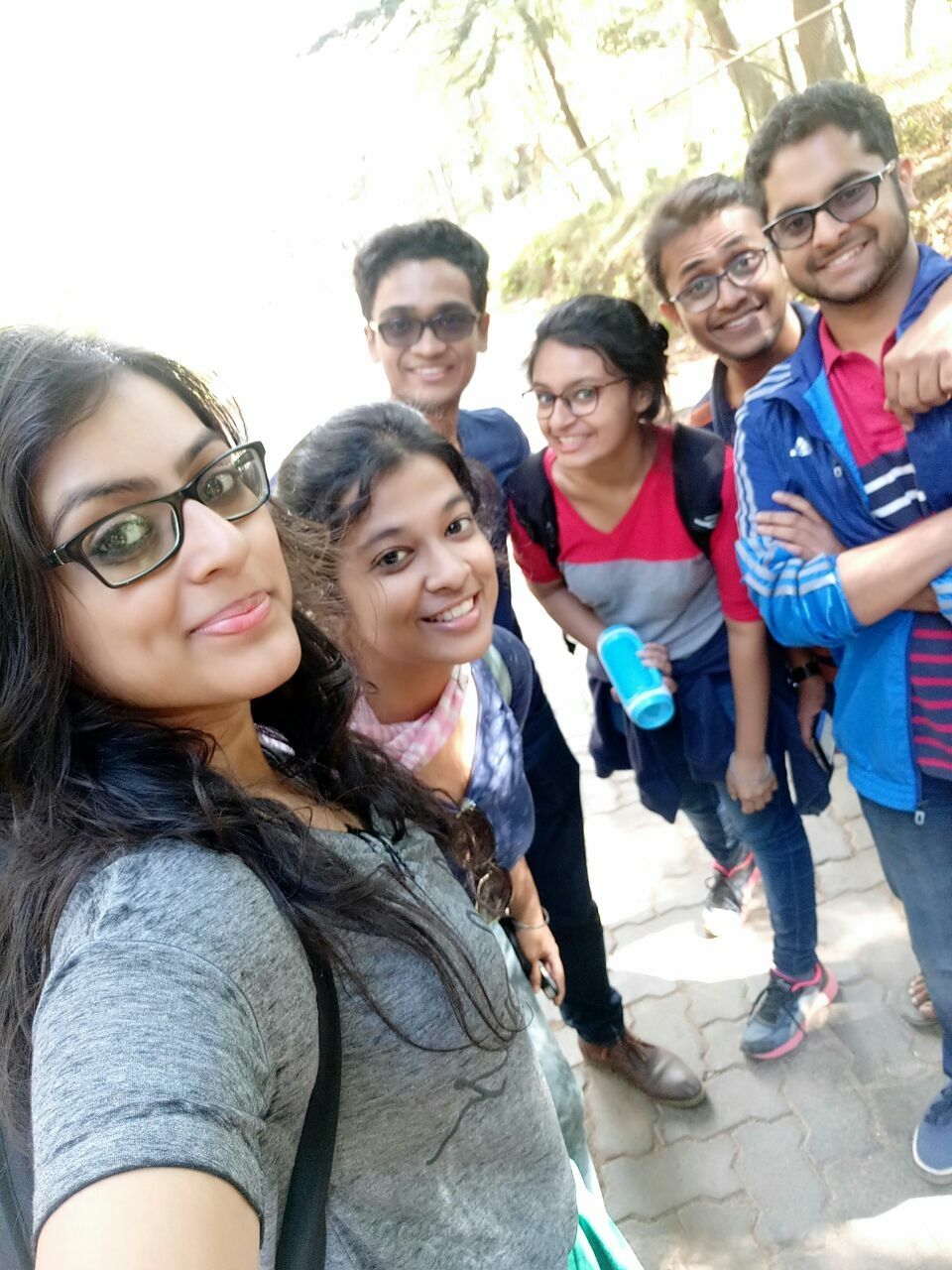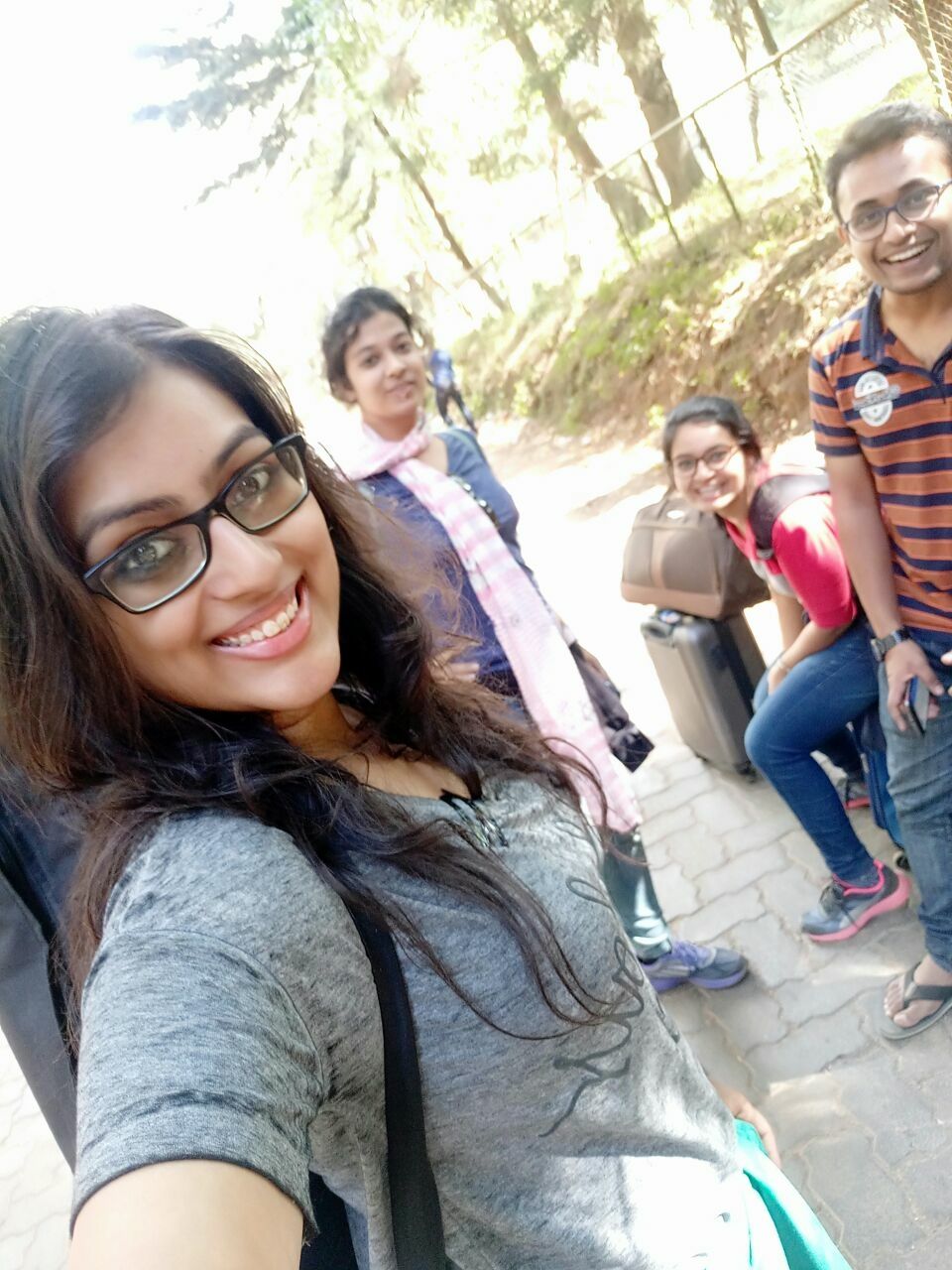 After the exhausting morning episode Zostel Ooty offered the best possible relief it could. Situated in Lovedale in the Foothills of Nilgiris is this beautiful hostel which gives you an opportunity to be one with nature.
It offers outdoor tent facilities and one cottage with 4 rooms out of which two are dorms with 6 beds costing upto 700 per night and 2 rooms which are double seaters. Each room here is named after a tourist spot in Ooty.
We being a group of 6 had a dorm completely to ourselves with a huge common space with two comfortable couches and a chess themed flooring. The decor itself is something you'd love about Zostel in the first place. There is a dining space and a Bengali cook who makes you whatever you wish to have.
Coming to the hospitality of the caretakers
there are two people who operate this place and take care of all you need. For all the dog lovers, the hostel has it's faithful caretaker Labrador. There is also a hammock right outside the cottage to enjoy a cup of coffee and admire the coffee plantation around the place.
We spent the rest of our day indoor. It got colder with dusk resulting in rain thereafter.
We used the common space to our liking as there were not many tourists on the first day.
Then we happened to meet Heta who was a passionate traveler herself and was interning with Zostel Ooty. She made herself comfortable sharing a cup of coffee with us and we got along quite well. The rest of the night was dedicated to good food,drinks and music and obviously the amazing weather.
We could manage to light up a bonfire for sometime just outside the cottage and interacted with 2 foreign tourists who joined us.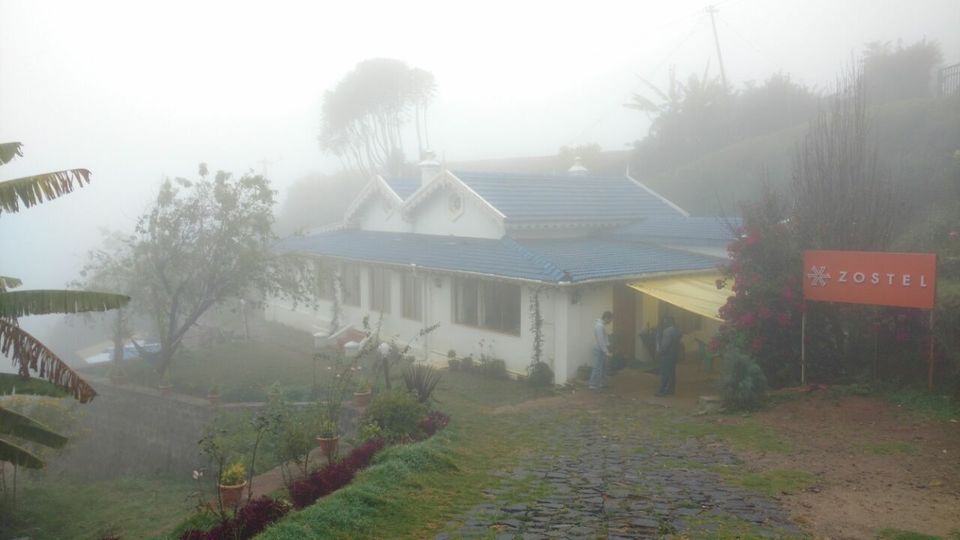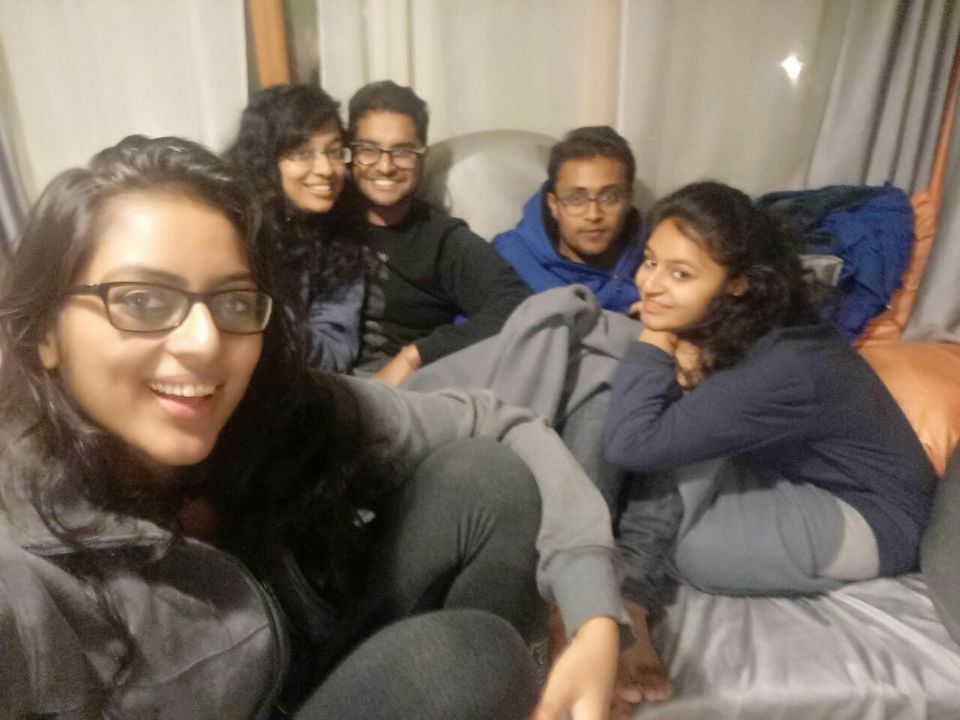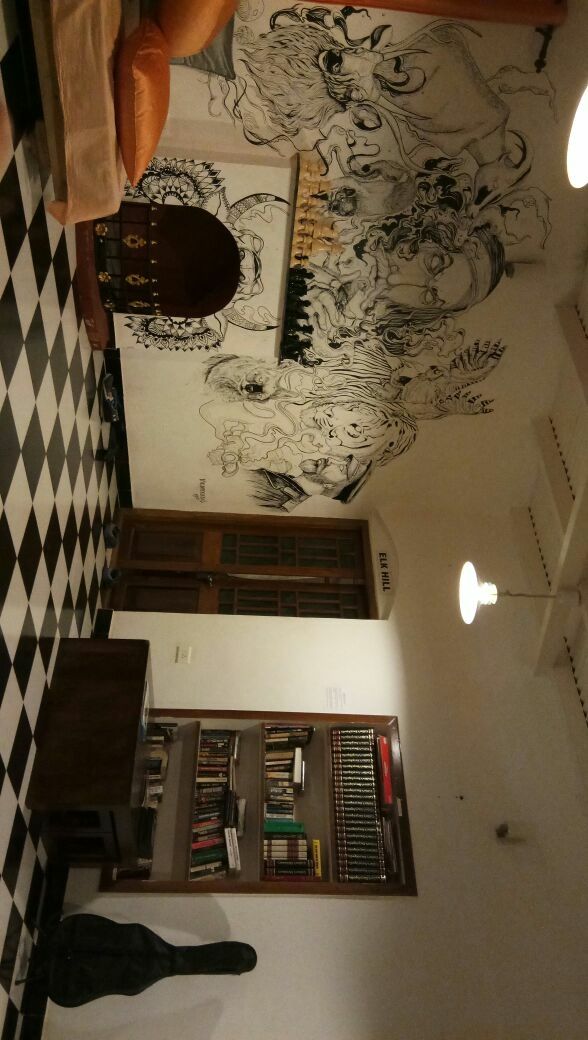 Day 2 kicked off late as we slept late the day before. Unlike other tourists who go out for sight seeing we preferred to exploit Lovedale to it's best and so we did. The weather seemed to get no better and we got catch no glimpse of the sun the entire day. There was thick fog which was quite a contrast to the first day. We could barely see the picturesque step farming or the mighty hilltop.
I decided to take a stroll through Lovedale with a friend while the rest kept indoors.
Lovedale, to my surprise was more welcoming than any other place I'd visited in a while. The locals greet you with warm smiles, the flowers the wind, the atmosphere just makes you feel you're home. I couldn't help myself from stopping every now to note every detail about this village. The beauty of this place lies in simplicity and not luxury. Not many attractive spots, not many tourists yet there is something so special about this place that you carry a part of it in you once you've visited.
Later in the evening all of us decided to head towards the main town to the chocolate factory and get some good food and the night was dedicated to jamming and dance set up in the cold and wild atmosphere outside. It seemed to be a night straight out of the movies and much to my liking.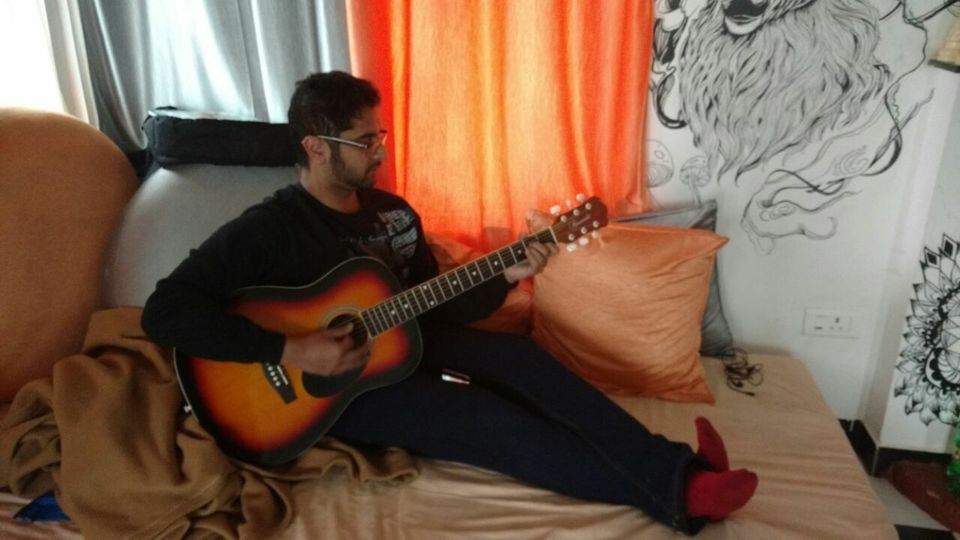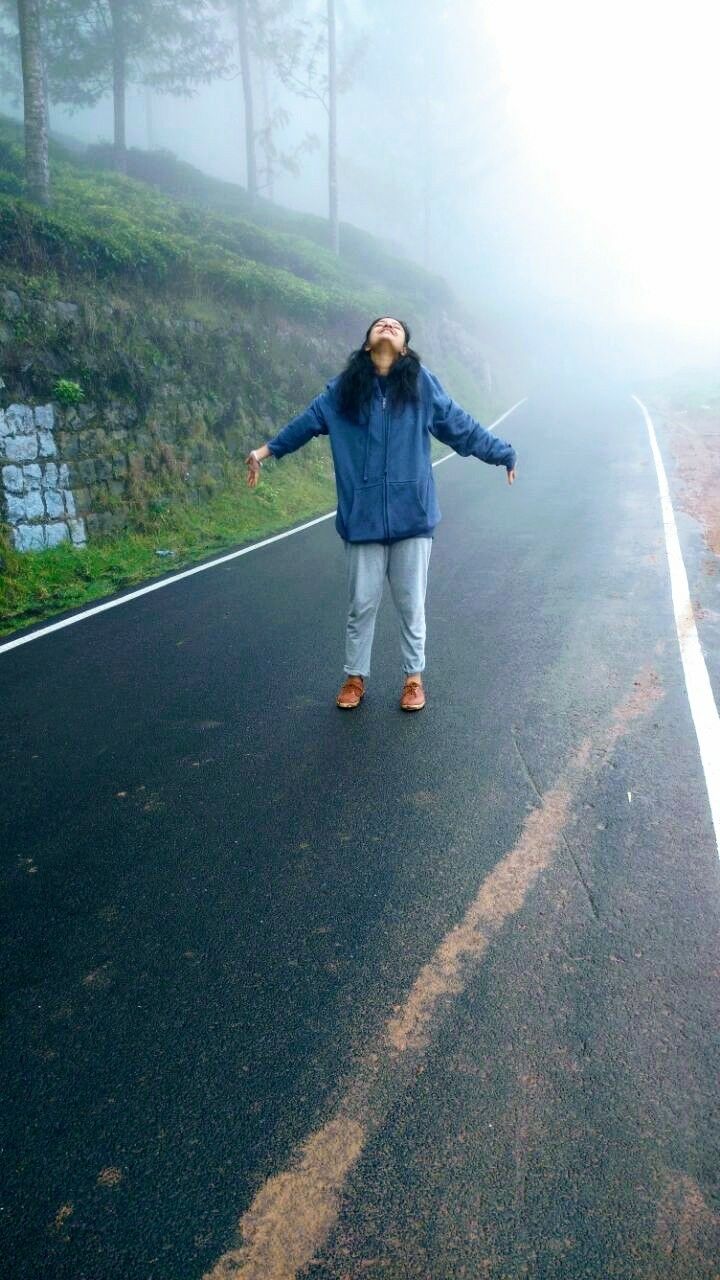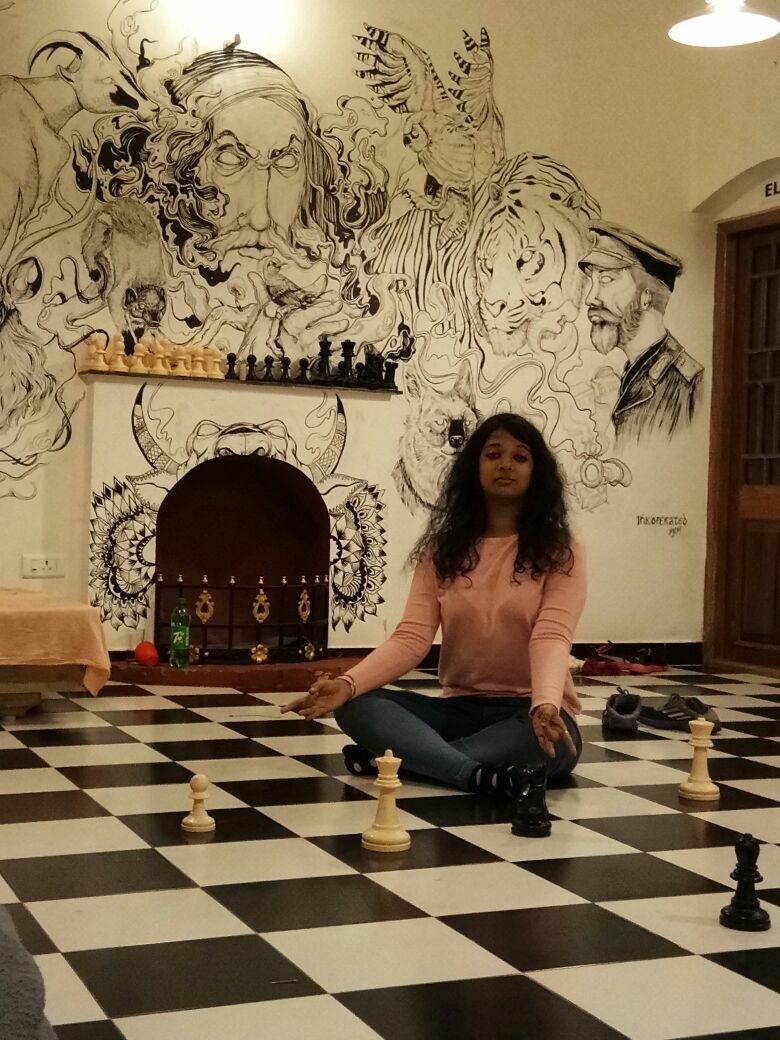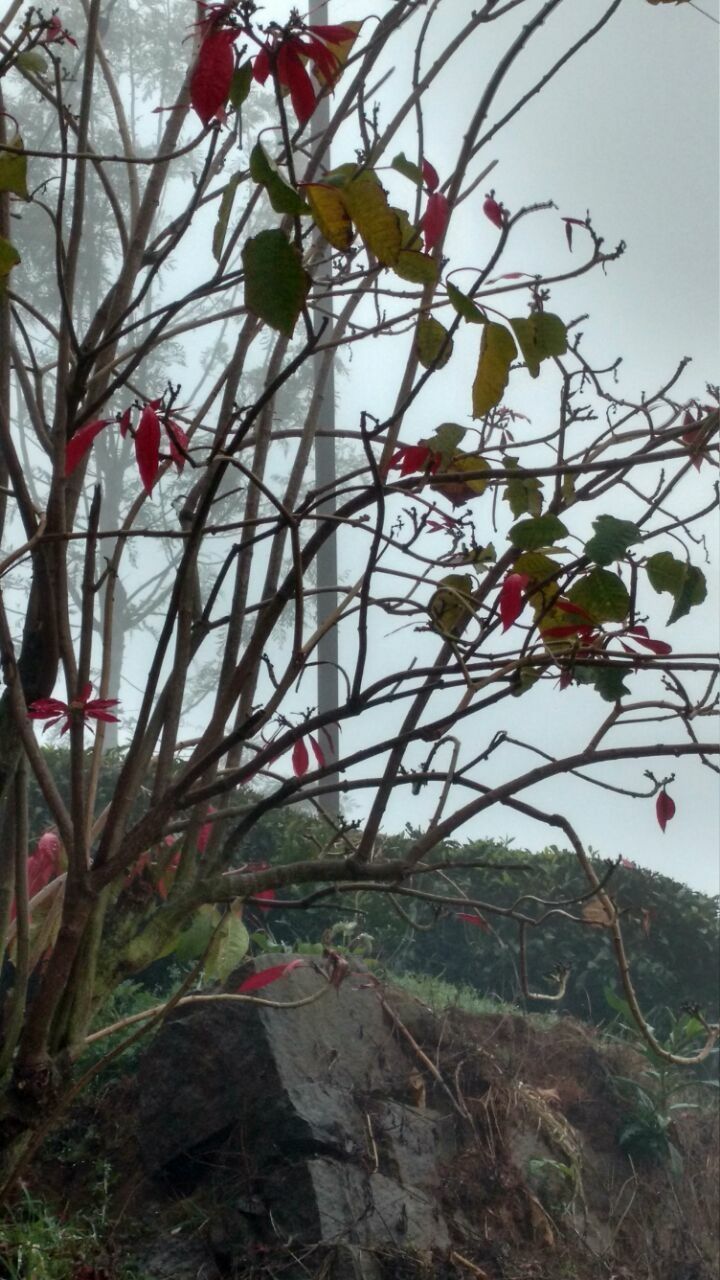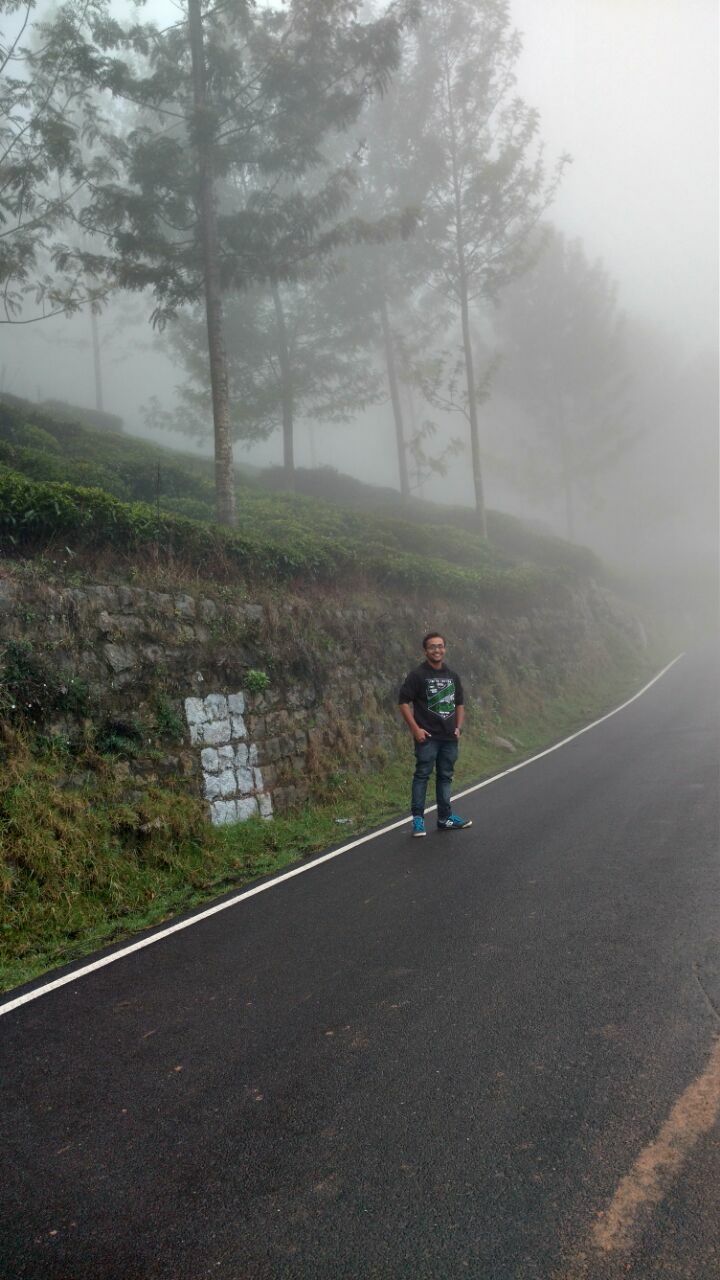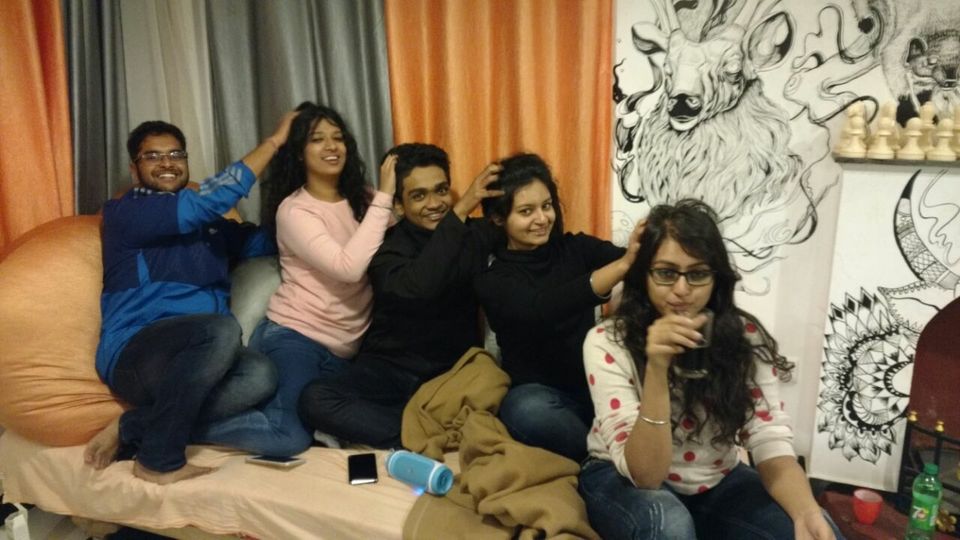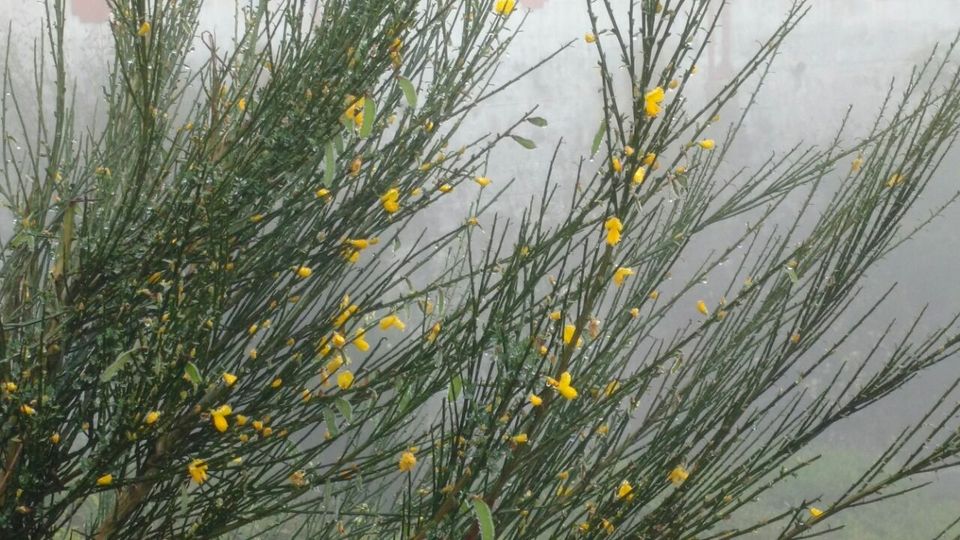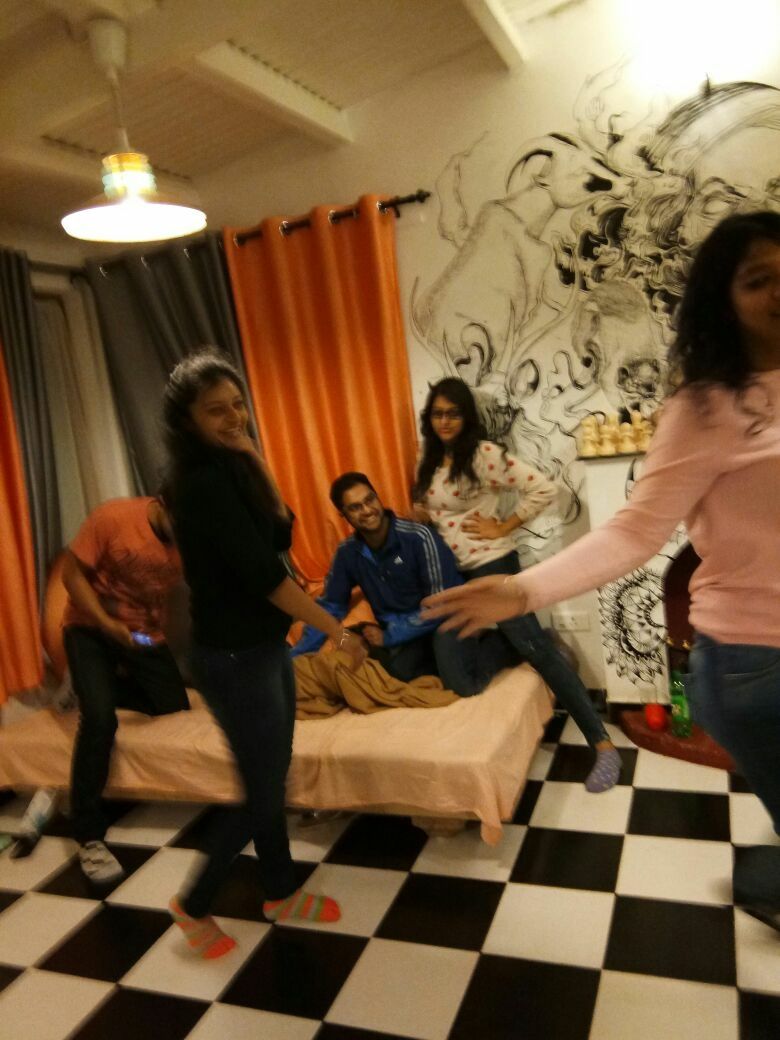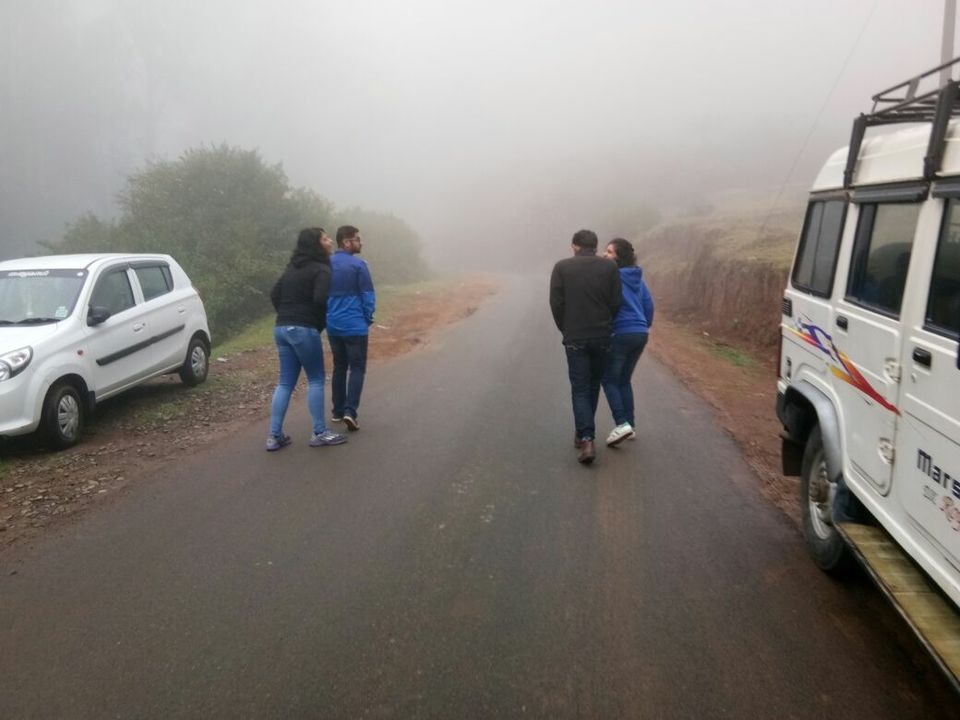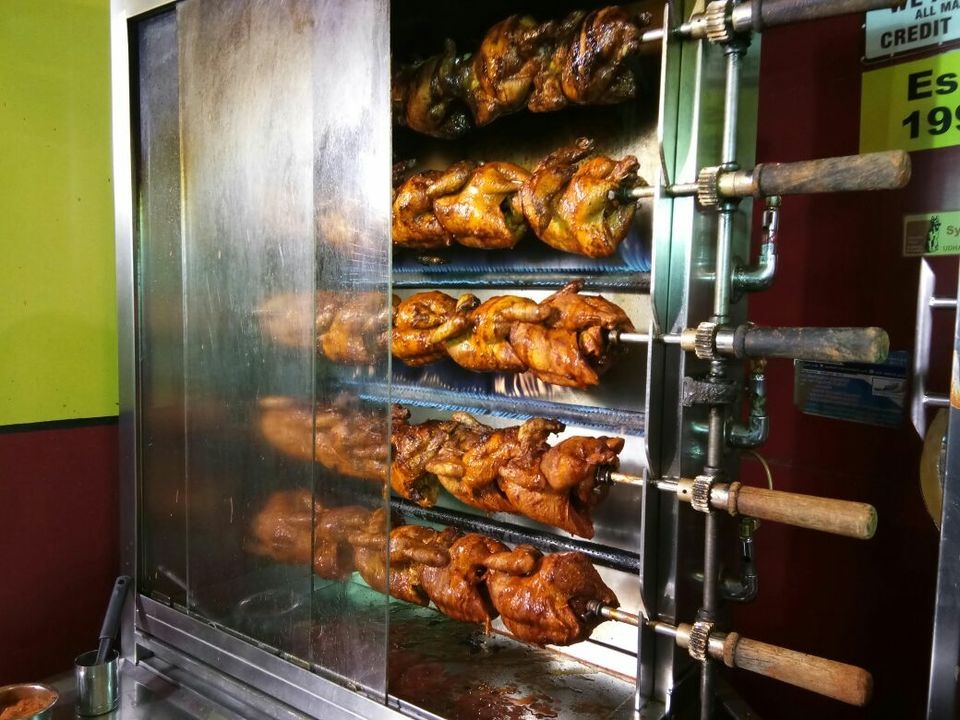 So it was the last day of our short trip and we had to make most use of it. The weather seemed to show no progress so sight seeing was not a good option so we decided to pack up and head towards Ooty main city and then take a bus back to Mysore.
Seldom to plans work out the way it's been planned and so did it in our case but it just got a little more interesting.
We had lunch in a shabby shed at the bus stop which in the contrary offered us wonderful chicken biryani.
Happy stomachs plan better and so did we. Sudden change of plans and we booked an Innova which would take us to some of the local sight seeing spots on the way.
Dudabetta peak being the most desired one. The peak stands the highest in Southern India and thus welcomes tourists in flocks.
We weren't lucky enough to spot the peak due to fog but enjoyed the surrounding as it is beautifully maintained.
We bid farewell to Ooty there and made our way back to Mysore through Bandipur National Park.
If I had to make a list of my favorite road trips this would simply top the list as the way through Bandipur is both adventurous and picturesque. One could have a view of the Nilgiris on one side and the forest on the other side. The weather just made it even better.
True that it's difficult to experience at most of wildlife while passing through the National Park but deers and peacocks add on to the usual sight. Altogether this way just added the extra cherry to the ice cream we enjoyed.
Bandipur bid us farewell as we hit the highway to Mysore.
Thankfully we reached Mysore well within time limit to end our day viewing the royal palace of Mysore which was well lit up on a Sunday.
That marked the last spot of our short trip.
Mysore city is another chapter altogether owing to it's typical architecture,neat clean roads and small food joints. I'd limit myself there.
We waited for our bus which was scheduled at 11pm so we had over 2hours to go around Mysore city.
Pizza and a nice walk around Mysore marked the end of this trip.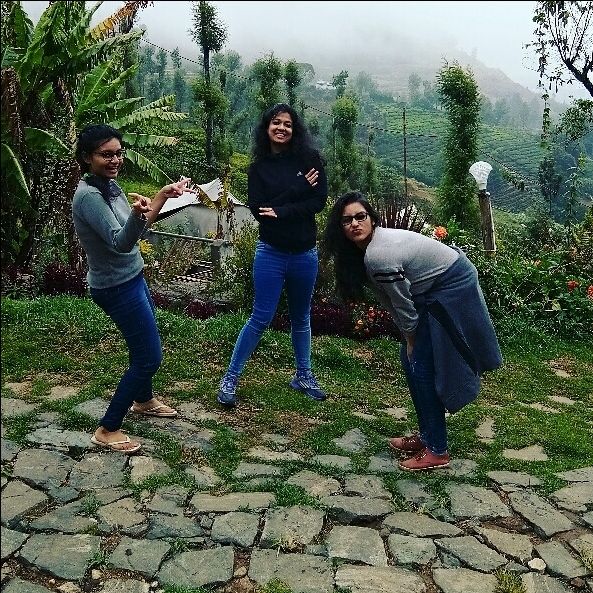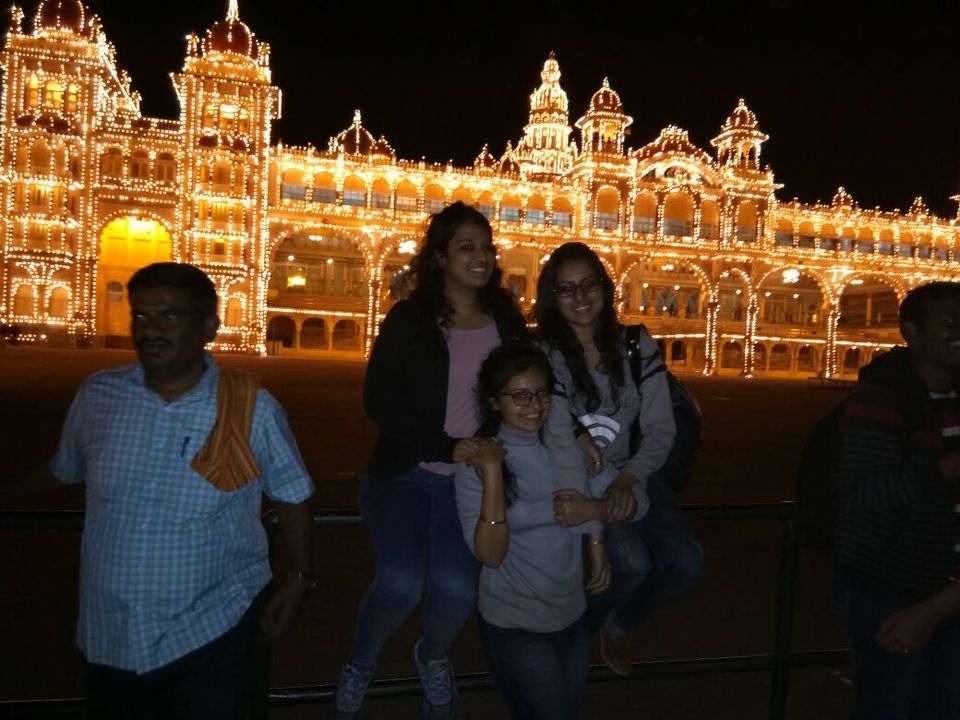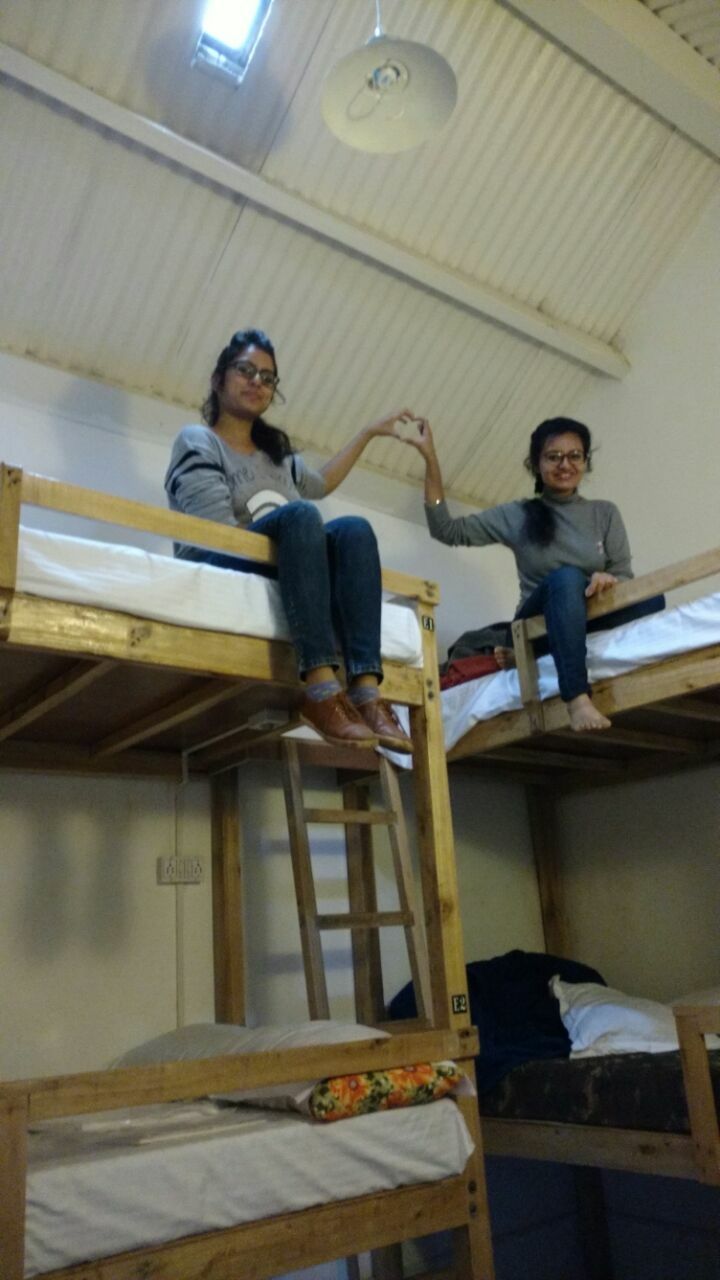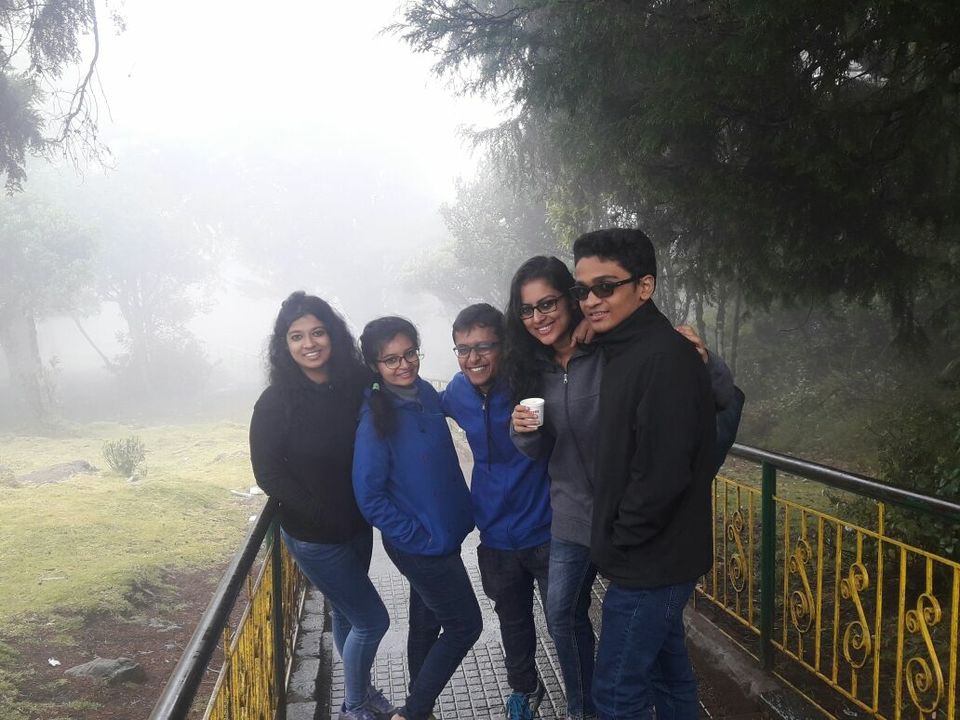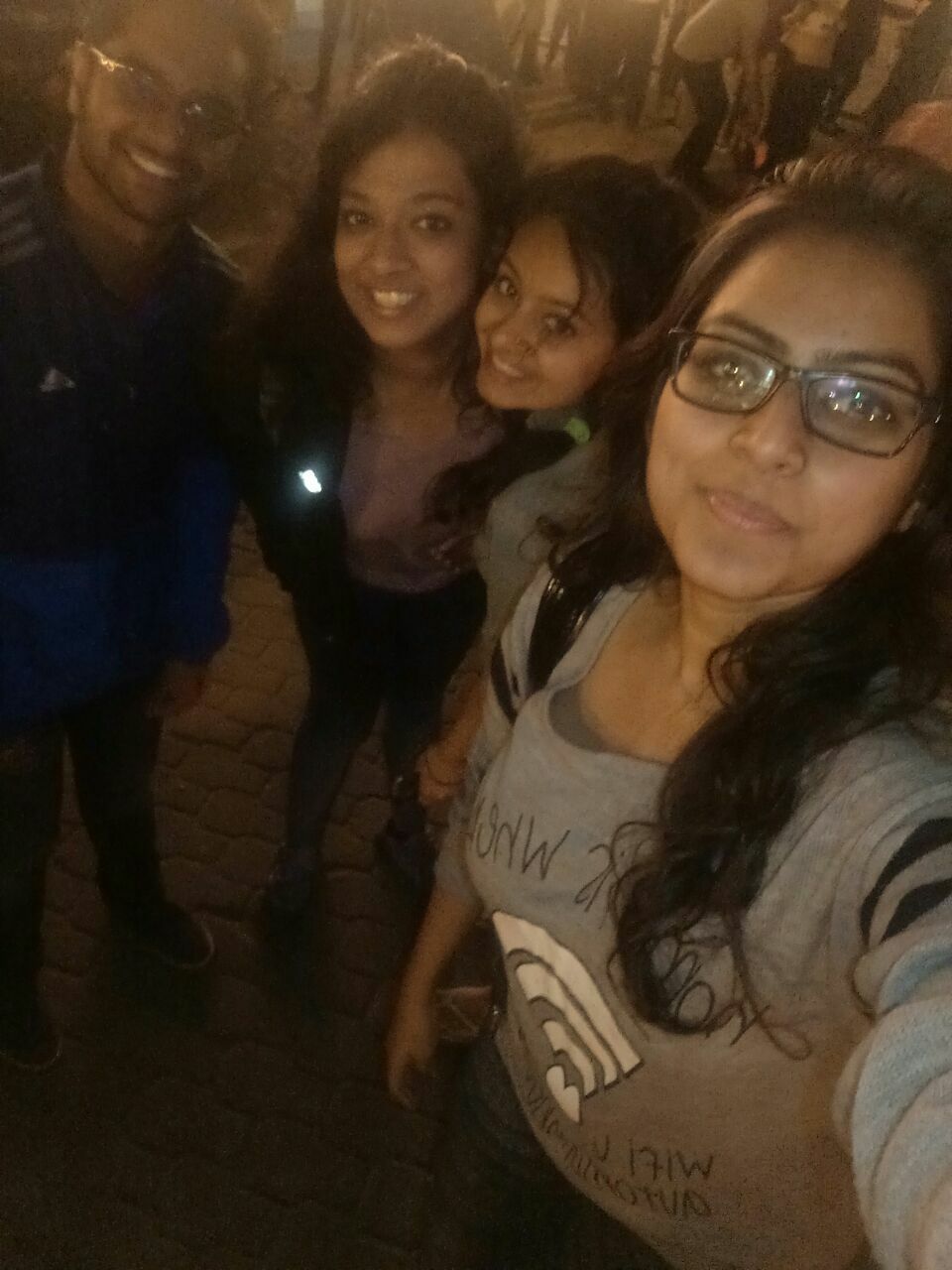 If you're someone who enjoys the simple pleasures of life and doesn't believe in a lot of planning Lovedale is where you should be for it offers the best in a the simplest of ways and this goes out of notice. While Ooty is overrated Lovedale welcomes you with a cup of coffee and adds much to memory than just a tourist destination.