This was first ever trip for Tripanians, or I would say first trip for the 'Wanderlust Techies'. Yes, we the techies, one fine day decided to get ourselves out from those mainstream weekend outings/getaways to crazy Roadtriping and we decided to roll & explore Southernmost city of India, Kanyakumari. Therefore, we finalized the route & destinations, and plan was Pune- Mysore -Ooty-Kanyakumari
As per agenda, next target was to convince more colleagues and spread the word about roadtripping. And in Dec 2016, 11 souls and 03 Road Rockers (cars) came forward for our very first Road trip to Kanyakumari, covering the 1512.4km (one-way).
Quick Run-Through:
Total Distance - 3025 KM
States Covered - 03 (Maharashtra, Karnataka, TamilNadu)
Destinations: Mysore (1N), Ooty (1N), Kanyakumari (2N), Hubbali (1N)
Contributors: 11 Tripanians & 3 Vehicles
Viewpoints:
Mysore Palace (Mysore)
St. Philomena's Cathedral Church (Mysore)
Bandipur Tiger Reserve (Ooty)
Ooty Lake & Botanical Park (Ooty)
Dodabetta Peak (Ooty)
Kanyakumari Beach & Temple
Vivekananda Rock Memorial (Kanyakumari)
Thiruvalluvar Statue (Kanyakumari)
Indira Point (Kanyakumari)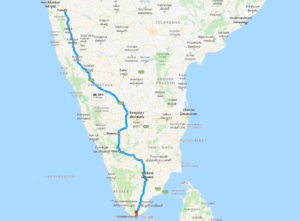 Day 01 (Pune to Mysore - 926km)
We started our journey of 1,512.4 km from Pune (Maharashtra) via NH44, along with 3-road rockers i.e our very own Maruti Swift, Santro & Accent. So, happy techie squad left the city with loads of snacks in each car, thrill, huge list of songs (all genres) and cash. Well, Cash was very important during this trip as we started our trip after exact 2 days of demonetization, Paytm made our trip quite easy during the phase.
One of the most important & exciting fact was that none of us have never been to Kanyakumari. Now the 11 souls were on Indian roads targeting Mysore next day early morning. Santro had amazing 90's & Arijit Singh's playlists, Accent had sufi & unplugged songs and Swift was calm (no aux cable :P). We took 3 stoppages (2 for tea breaks & 1 for dinner as well as fuel). Following the amazing NH48, we reached Tumakuru at around 3:30am where took a halt for some midnight selfies and stretching. From this point, there was slight off road (road was under maintenance). We reached Mysore at 6am next day.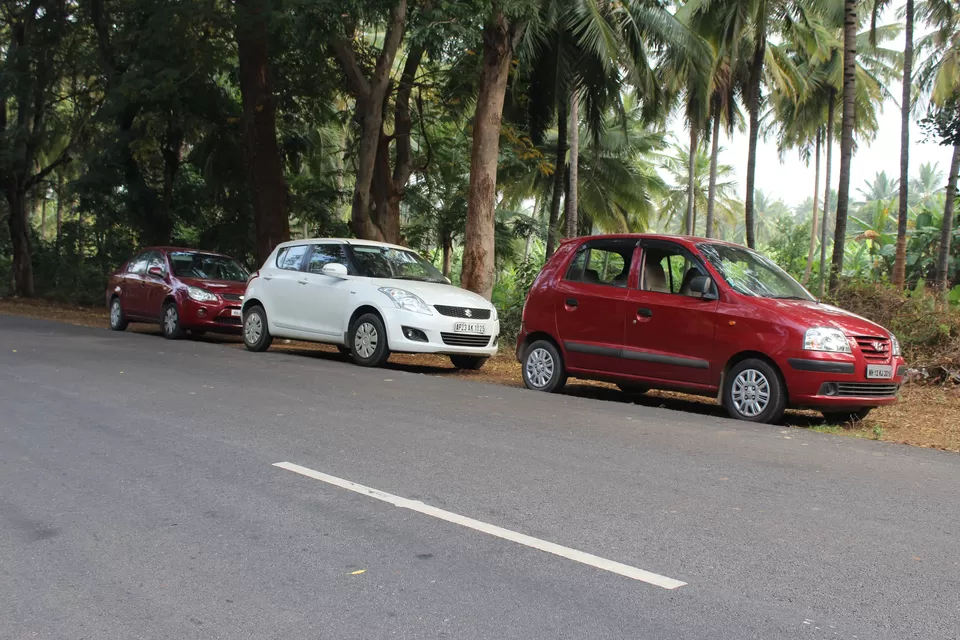 Day 02 - Mysore
As we reached Mysore early morning, we took halt for some snacks n coffee at highway café. Here we decided to take slight de-tour to visit Hebbe waterfalls. This is a spectacular waterfall of Kauveri river, here we took few selfies and enjoyed the view. Water was really less as Dec was not the right time to visit the waterfall. Weather in Mysore was quite dry & hot during day (~30deg) while pleasant in Night.
Now we started moving towards our accommodation in Mysore, that is, Zostel Mysore. Due to certain confusion in headcount, we had to stay in another hotel. We got ready, had some good & heavy lunch in Mysore and now it was time for some touristy stuff and hence we left for second tourist spot which was The Mysore Palace (aka Ambavilas Palace).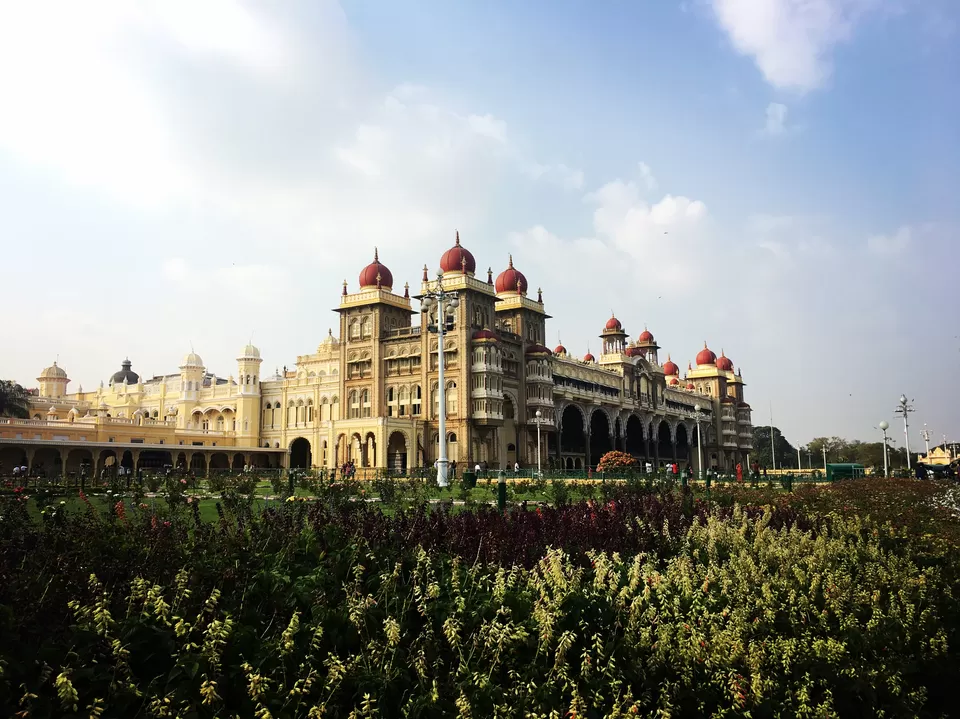 With a mere entry fee and bare foot, this Palace of Wadiyar dynasty is one of the most beautiful, clean & most visited tourist place in India after TajMahal. Mysore Palace is classic example of Royal Indian history, known for its spectacular Art works, the Golden Throne, Darbar-e-Khas (Ambavilasa), Darbar-e-Aam, Oil Paintings and Carvings. In addition, it is important to note that Photography was prohibited strictly inside the palace (but we managed to get some clicks)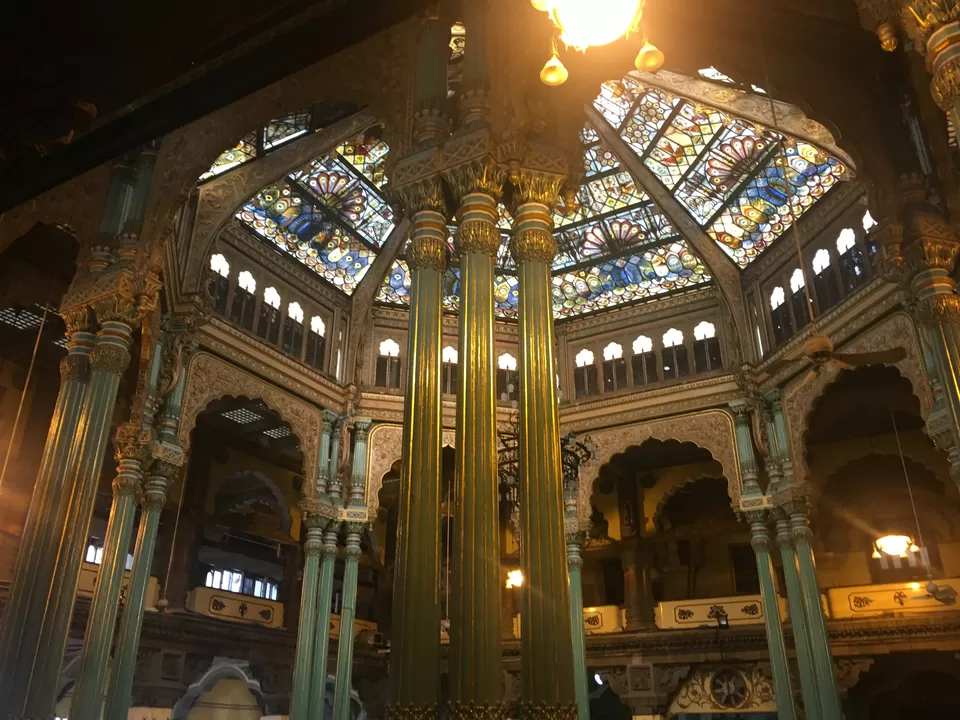 Post place visit (~2 hours) we headed towards our hotel, wherein we enjoyed ride in horse cart and few of us did some Mysore silk shopping. We grabbed early dinner and decided to take rest as next day early morning we had to leave for Ooty.
Day 03 (Mysore to Ooty - 126km)
This was Ooty day, so we all left Hotel at 5am. On the way we visited, St. Philomena's Cathedral Church, which is tallest Asian Church. It was Sunday morning, and there were prayers going that time, we all had some tea and left Mysore.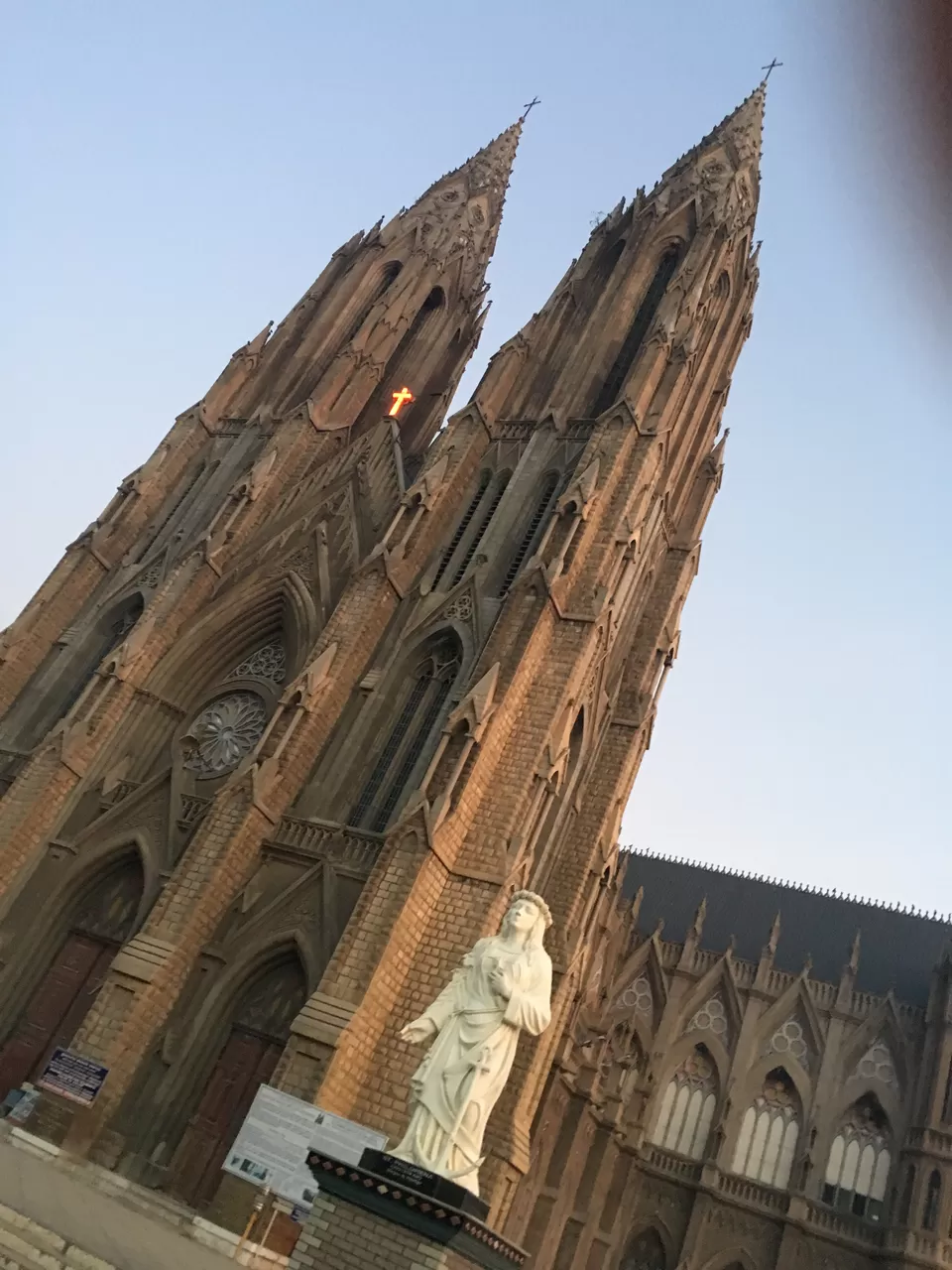 Just before entering Bandipur National Park (on the way to Ooty from Mysore), one of our road rocker's tyre got punctured and we did not have spare tyre too, so faced tough time in locating a mechanic for the same. We utilized this time in clicking some good group pictures and chitchat sessions. After the tyre fix, we entered the Bandipur National Park road, which was breathtaking. Beautiful Sunrise, lush green scenery and Deer's jumping on both sides of the road, and some tricky turns made the journey attractive to another level.
Following these serene roads and some extremely tricky/hairpin turns, squad reached Ooty around 12PM. We checked in the hotel, took some rest as well as lunch. Around 1PM, we left hotel to follow our touristy iteneary, which included Boating in Ooty Lake, Botanical Garden and local market.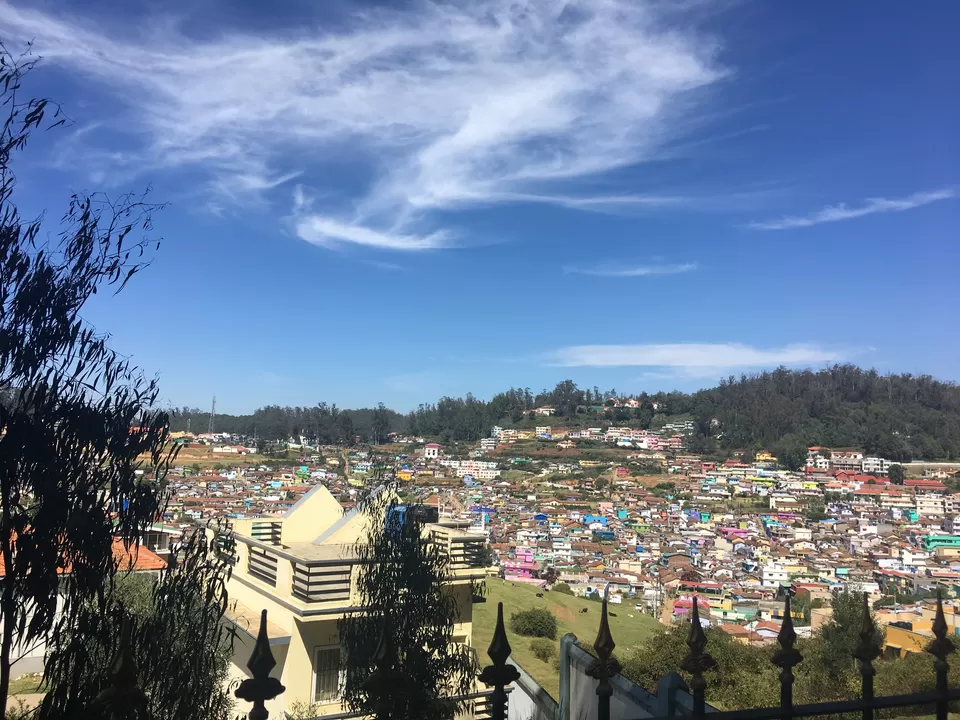 With basic boating fee amount, we took 2 pedal boats and spend ~2 hours there capturing nature & some fun group pictures. Then we visited famous Botanical Garden of Ooty which had wide variety of flowers and trees. We enjoyed sunset here and by now we were freezing, therefore we decided to enjoy some nice hot coffee.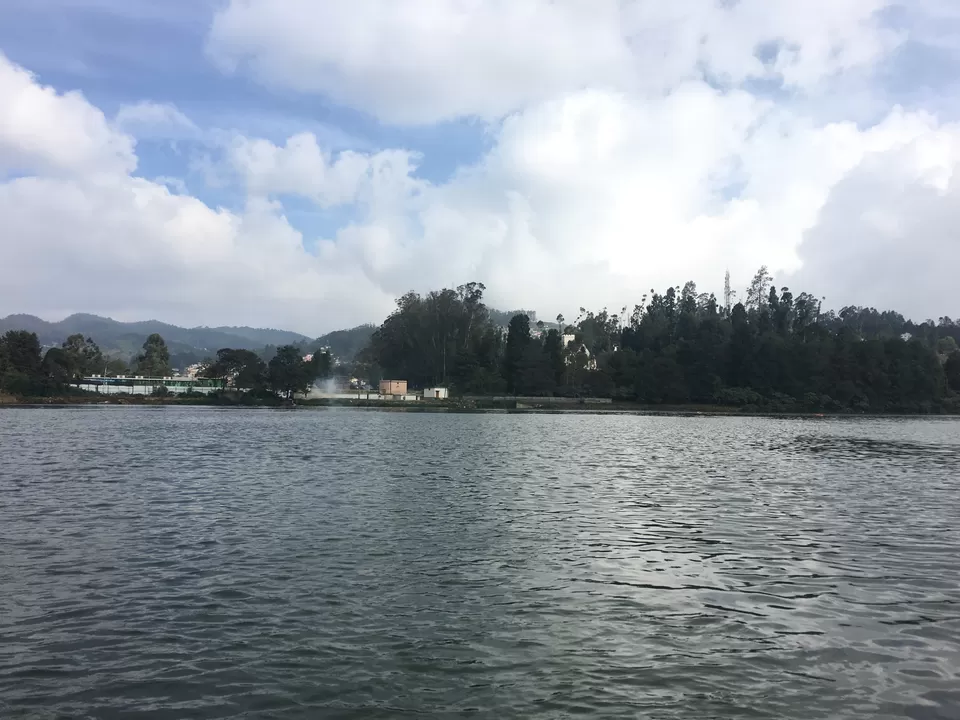 Post this we reached hotel, took some rest and gathered in one room for group dinner. It was one hell of a night where we all played many games like Truth & Dare, UNO, I never ever etc. and had some freshly prepared tandoori snacks followed by dinner.
Day 04 (Ooty to Kanyakumari - 538.1km)
As decided, this was going to be an absolute travel day. We started from Ooty early morning towards Kanyakumari, and covered another viewpoint in Ooty, Dodabetta View Point, this one provides a panoramic view of Nilgiri Range from highest point in Ooty.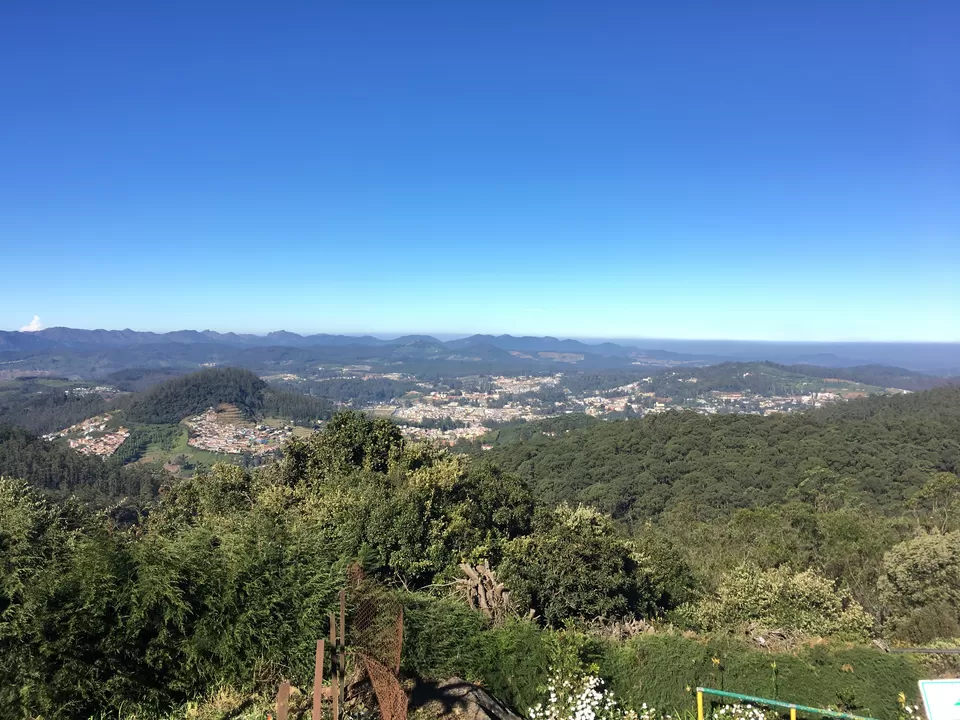 This beautiful journey took our experience to another level, as we came across thousands of huge & tall bamboos, spinning down those ghats there were small waterfalls and that rising sun was just like sparkle over the nature. As we finish the ghat area, we hit NH 44 (the longest highway) connecting north-south India, that is, Srinagar to Kashmir. This road was one of the best ones we experienced until date. Those spectacular coconut trees, absolute clear blue sky and windmills were the key attraction of the trip.
Since we were hitting the coastal area so coconut water helped a lot in keeping us hydrated throughout. We grabbed some authentic food in a highway hotel and started our journey again. We reached Kanyakumari around 8PM.
Day 05 Kanyakumari
We started our day, with a panoramic sunrise scene at Kanyakumari beach. Here we saw "The Sangam" of The Indian Ocean, Arabian Sea & Bay of Bengal, and this came out to be our another best mornings so far. At the beach, there is 'The Kanyakumari Temple', of Kanya devi/goddess also known as Shakti (Power), every year many tourists visit the temple from all over the country in order to pay respect to goddess.

Taking a small walk alongside beach, there is long pier, which gives a closer view of beautiful green & blue water bodies, fresh salty air and an amazing view of the coast.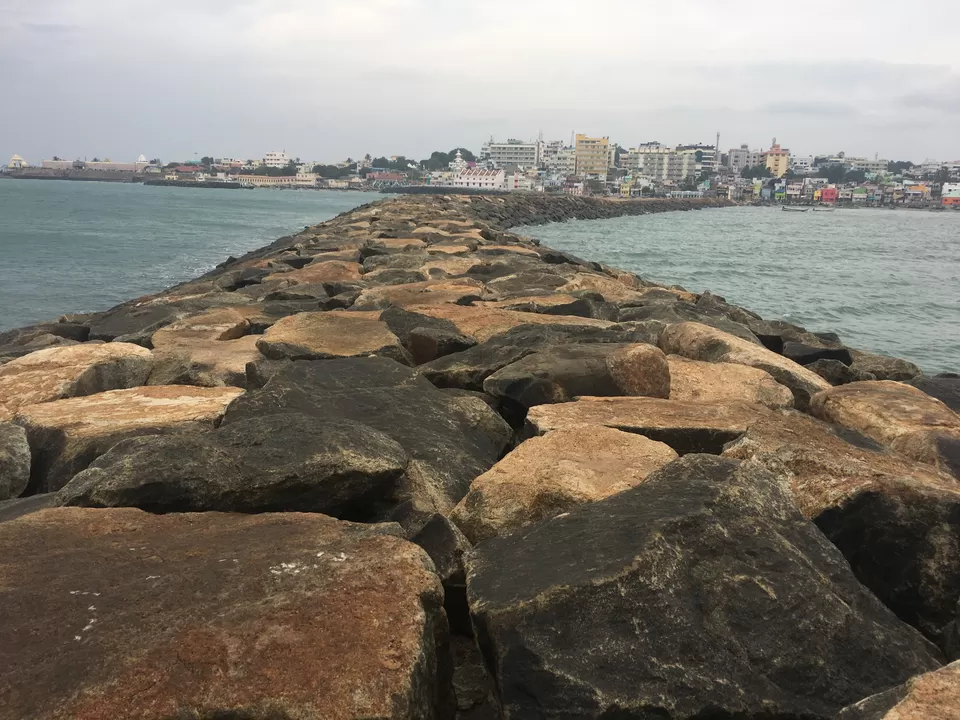 Early afternoon, as per the plan, we left for our visit to "Vivekananda Rock Memorial". Memorial is situated in the sea, and therefore one needs to take ferry to reach there. This is one the most famous tourist place here. This place has massive & unique architecture, surrounded by water from all sides' hence one gets a surreal view from each angle. Meditating here by reciting 'OM' is one of the famous practice from Swami Vivekananda. Post rock memorial visit, we climbed famous and massive "The Thiruvalluvar Statue" with is situated right next to rock memorial. This is another remarkable spot offering water scenery all around. We visited few beaches, local market and ended our beautiful day with authentic South Indian dinner.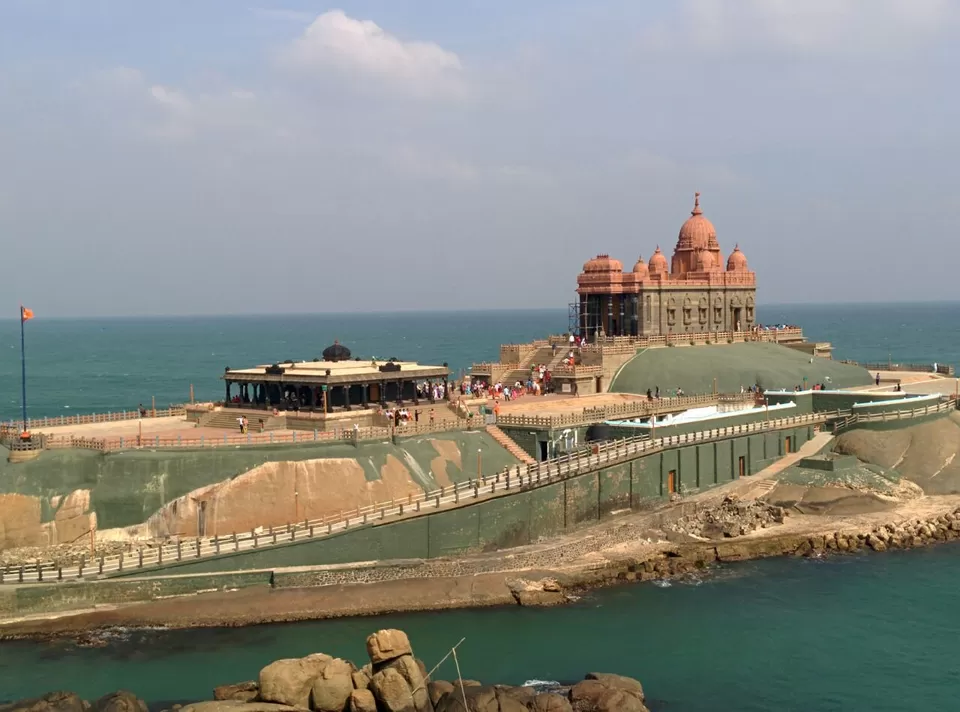 Day 05 (Kanyakumari to Pune 1512.4KM)
This was return day and we started our journey at 6AM. We visited the southernmost tip of the country 'Indira Point' which was must visit landmark in Kanyakumari. We decided to directly Pune without any stay, and hence we began a return journey with same enthusiasm.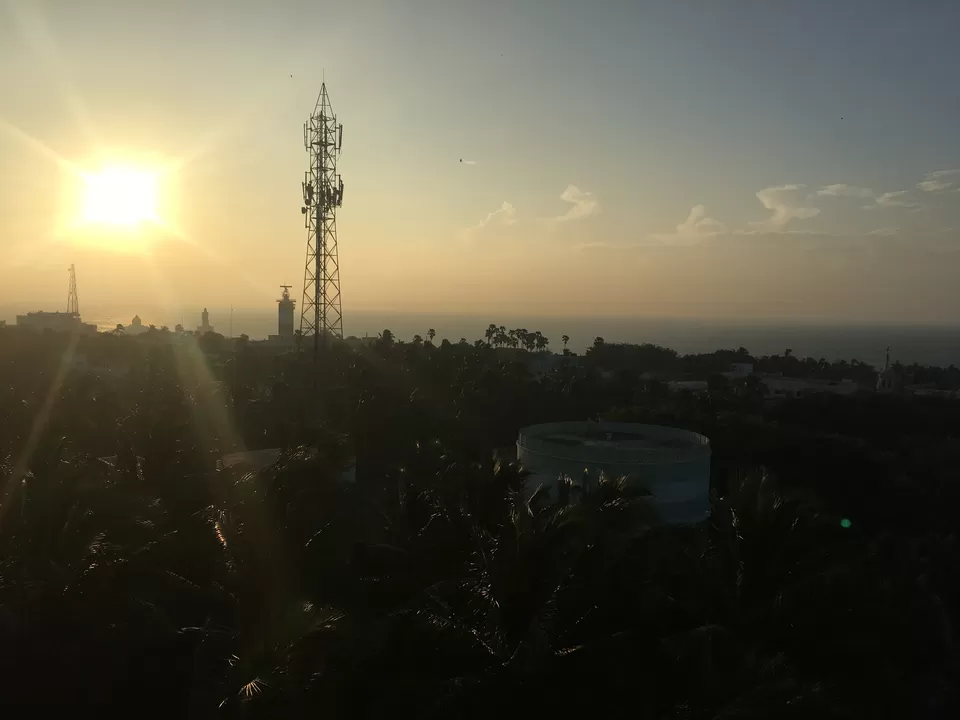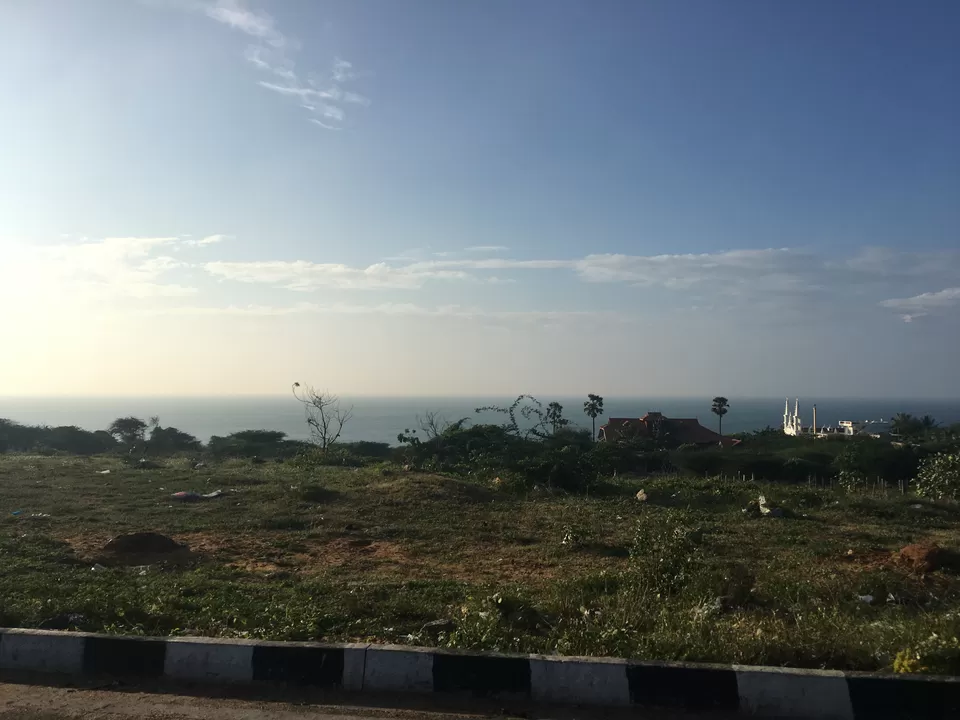 We ended our trip next day around 3PM in Pune as we took small halt in Hubbali for some rest. As we reached Pune, we were thrilled with the entire road trip as we experienced three state cultures, so many viewpoints, heritage, nature, authentic food etc. That is why they say "Incredible India"
Plese visit https://www.tripanians.com/ and reach out to us if you are interested in similar trips, we provide exclusively curated Self-Drive RoadTrips.