The Internet is making every remote corner of the world so accessible these days, that No Place has remained 'off -beat' anymore... said me before I actually stumbled upon Kotagiri.
Yes, you guessed it right. I'm about to shed a whole lot of light on a place that's been hiding in the shadows of the Nilgiri Mountain Range behind it's more famous and heard-of counterparts. This place is called Kotagiri.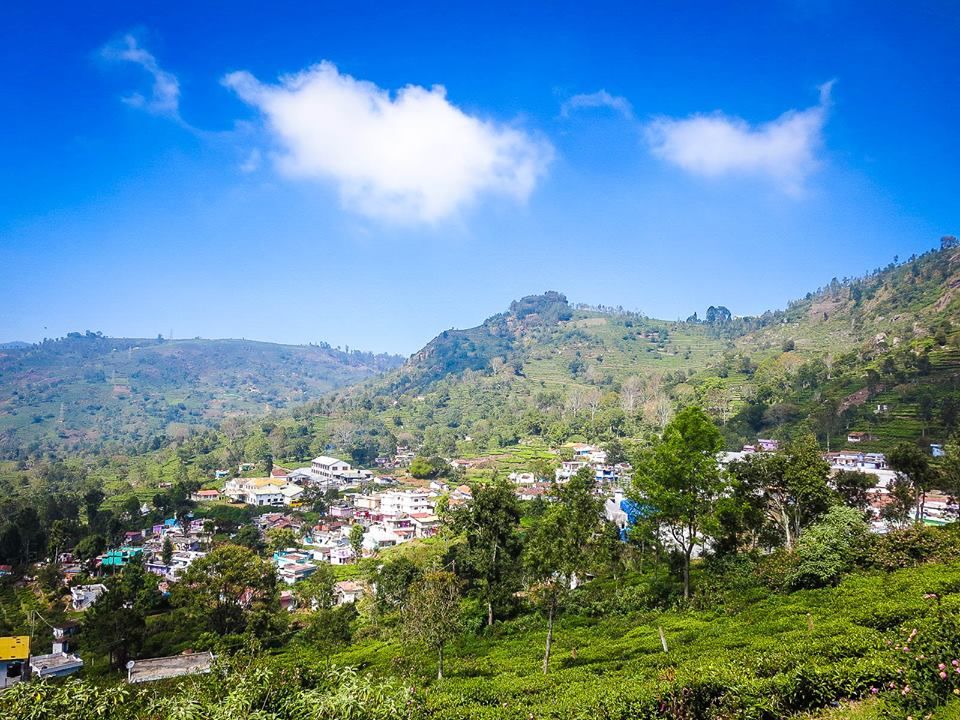 Kotagiri is a tiny hill station cum Village Town which is located in Tamil Nadu at a distance of 35 kms from the oh-so overly crowded Ooty. With Coonoor (another hill station close-by) gaining in popularity for those who are trying to avoid the Ooty crowds, the only empty "unpopular" destination that I could find in those areas was Kotagiri. And that's exactly what we were looking for... But frankly, we got much more than we had bargained for!
And that is why, I'm so scared to write this article considering how I could be one of the villains behind the possible loss of serenity of this place but I never really have been very good at keeping secrets, and I mean, it's got to come out sooner or later. So why wait?!
Here they are, the details of our trip -
No. of pax - 2
Duration - 2 nights 3 days
Budget - INR 14000 or USD 200

City of Departure - Bangalore, Karnataka
Drop Destination - Kotagiri, Tamil Nadu

Mode of Transport - Car : Honda City
Driving Distance - 353 kms or roughly 7.5 hours
Season - Winters, Peak Season, Day - 25 0 Night - 8 0
Thanks to our hopeless tardiness and the famous Bangalore day time traffic desperately exiting the city; 9 hours of driving later, we finally managed to reach our destination. The end of December 2017 saw us entering a quaint little village, away from all the hustle and bustle, and a total paradise for Tea lovers.
We hit the brakes at the first heavenly whiff of Nilgiri Tea at this gorgeous café in the middle of nowhere - SilverTip Café. They have home-stays too but since we already had our bookings, we gobbled up some delicious masala tea and sandwiches and moved on to our final destination.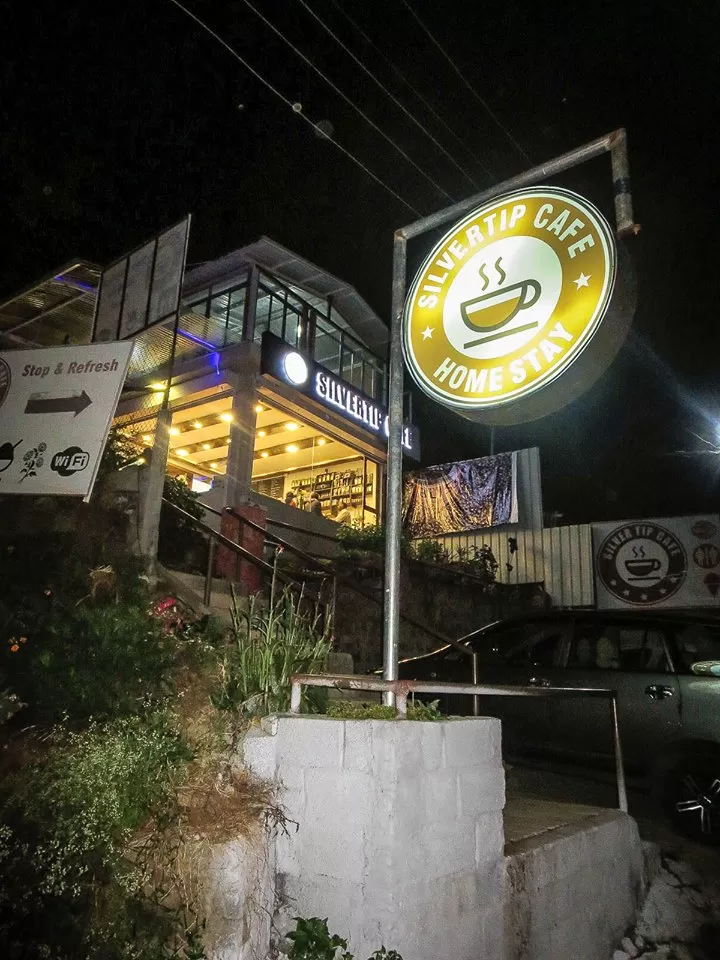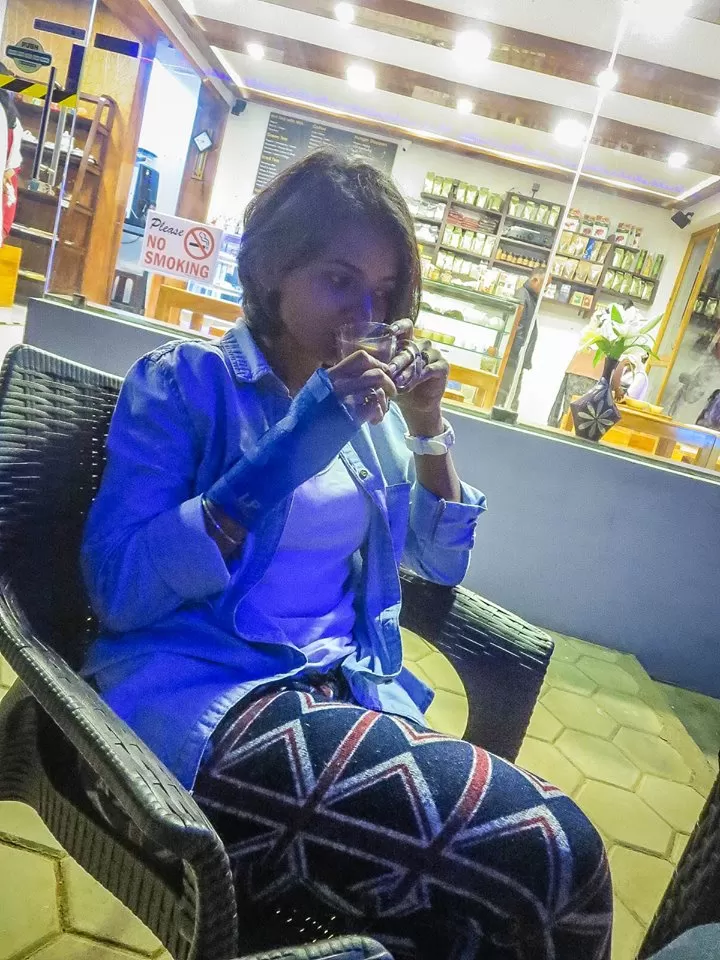 After driving for another 15 minutes, we finally reached our stay at the IVC Villa. It was a charming little Villa, also remotely located, with a room that led straight to the front deck with a fantastic view of tea plantations. I honestly couldn't wait to wake up in the morning to check out the view and so we had a quick dinner, sat in the cold till our fingers froze and then went straight to bed.
I was so excited to catch the sunrise that I was up at 4 am and obviously the sun wasn't out yet. So I went back to into deep slumber and woke up directly at 9 am *slaps forehead*. Now that we had already missed the presumably magical sunrise, we decided to quickly get ready and head out. The feeling of sitting there having breakfast with a divine view was beyond anything I could have expected from such a small place. I honestly didn't want to leave the premises at all, but alas I dragged myself out.
I would also like to add that the Idli Dosa Tea breakfast was really tasty. Bob, the caretaker and his wife collectively made it for us, tended to all of our needs and helped us out with all our queries. They are truly the sweetest people.
First stop - CATHERINE WATERFALLS
20 minutes from IVC Villa you will find these famous waterfalls. The falls were quite small when we went, but the process of trekking to the falls in full blaring sun was actually semi-fun. The place was moderately crowded and it was difficult to get pictures without people photo-bombing our pictures but it was definitely worth a visit. Most people bathe in these falls, but since we weren't prepared with a change of clothes, we skipped that.
From there we headed off to our next destination, KODANAD VIEW POINT
After a 40 MINUTE drive we decided to stop a couple of kilometers before the point. We kept our eyes peeled for a place to eat but surprisingly couldn't find any. So, I guess, one important point to keep in mind is that you will find eateries only in main areas of Kotagiri and Coonoor.
Now why I mentioned Coonoor, is because they are so close to each other that most Points of Interest are shared amongst the two Hill-stations.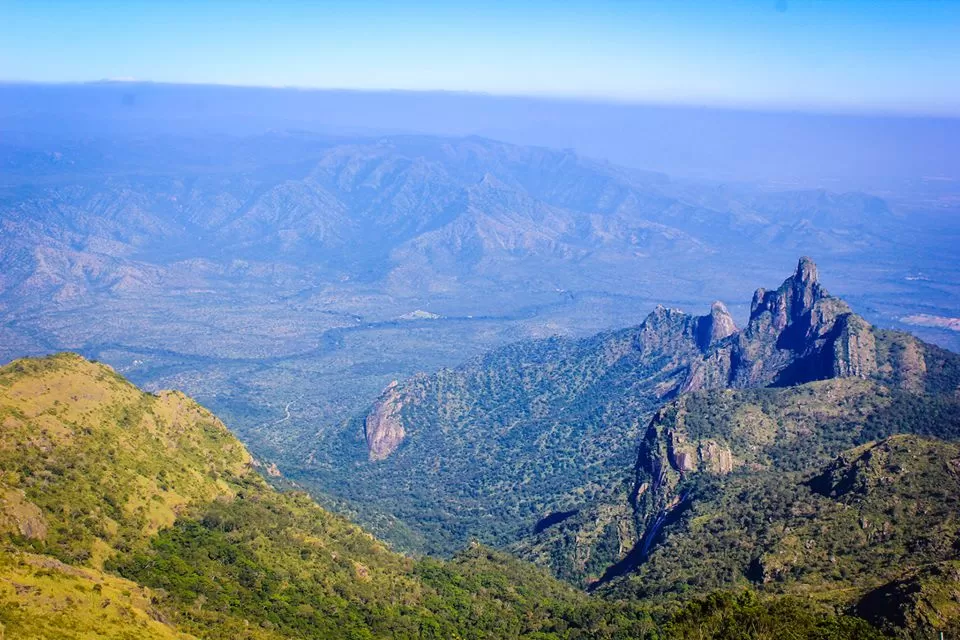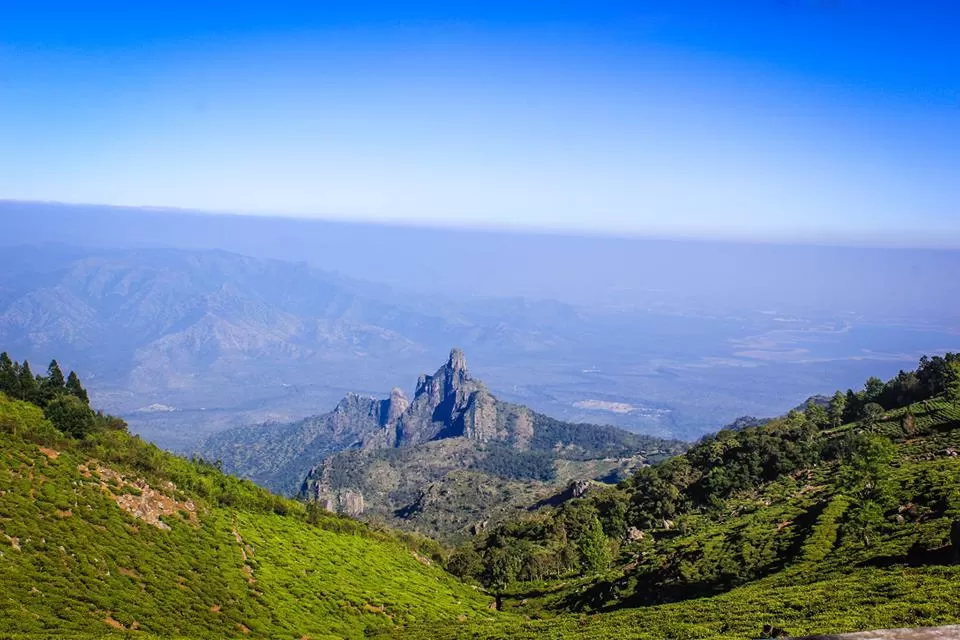 Back to Kodanad View point : We stopped at the first "food stall" that we could find. The Aunty running the place made us some delicious bread omelet and tea. Now that our tummies were happy, we were ready for more sightseeing. I would like to mention that there is a parking fee of INR 30-50 for parking your vehicle there. Once we reached the place, we realized that there is a path for a person to trek up to this point as well, so if you guys are able to figure out the route, I would suggest Go.For.It!
The view from here was spectacular plus the combination of the wild sun and the chilly breeze was so baffling. Luckily there were barely any people there so we had the place pretty much to ourselves. I honestly had a hard time leaving. But since we had already decided to watch the sunset from the forest and we didn't have much time, I just had to suck it up.
RANGASWAMY FOREST - Last stop of the day
We drove for approximately 1 hour 15 min, mostly because we got lost in between a couple of times to reach the entrance to Rangawamy Forest. The actual drive is for 26 kms and 50-ish minutes. We finally drove till that point where we felt our Honda City wouldn't go any further and then started by foot. The Forest Trek was a little exciting and a little scary because there was no one else there and we had absolutely no idea where we going. We could hear some animals, some crickets, we crossed what looked like a private property, the sun had almost set and we kept walking and felt like we were reaching nowhere...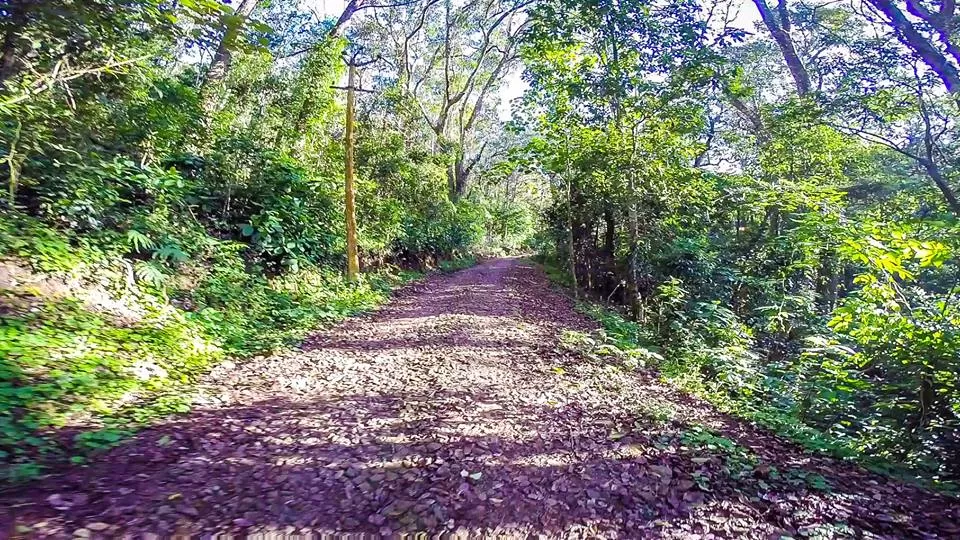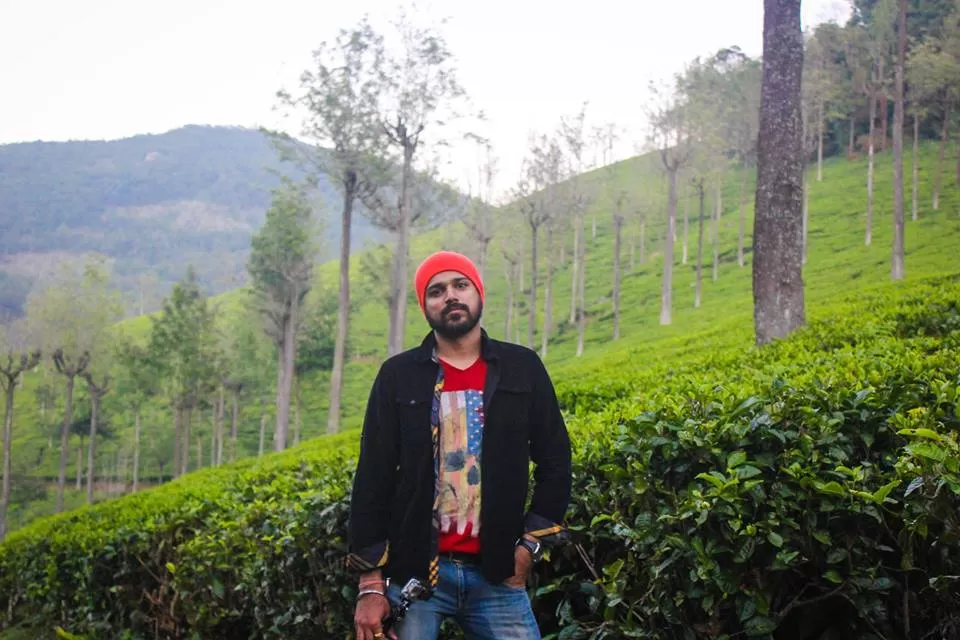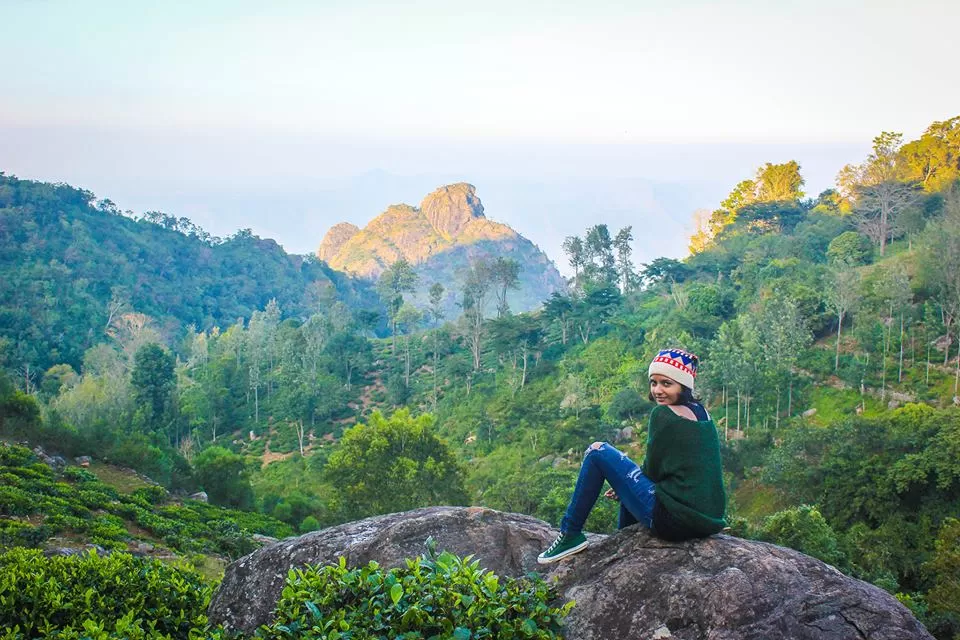 Before it got too dark, we decided to turn around and head back. Instead of going directly to the car, we trespassed into the private tea plantation we found on our way up. We explored the vast acres of land and various types of tea they were growing there and then started our journey back to the villa. Throughout the routes, you will find endless such plantations where you will feel compelled to stop and take pictures. Take my advice, do it. Each one is different from the other and the views are absolutely gorgeous.
With all of our photography pit-stops, it was quite late into the evening by the time we reached Coonoor. That's where we went exploring the market, walked around in 5 o Celsius and picked the Dragon Restaurant to dine. That was all there was to the Kotagiri Spots. Next, we were left with nothing but the more commercial, touristy spots to explore.
Ever notice how you happen to sleep the best when you are on a holiday, or is it just me?
So, after a completely 'Out Cold' Night, we woke up fresh and perky in the morning. We walloped our yummy breakfast, checked out of the Villa and headed out for another day of sightseeing.
This time we ventured to the Coonoor spots. We came across and Army Cantt., some beautiful views, drove through some crazy ghats and u-bends...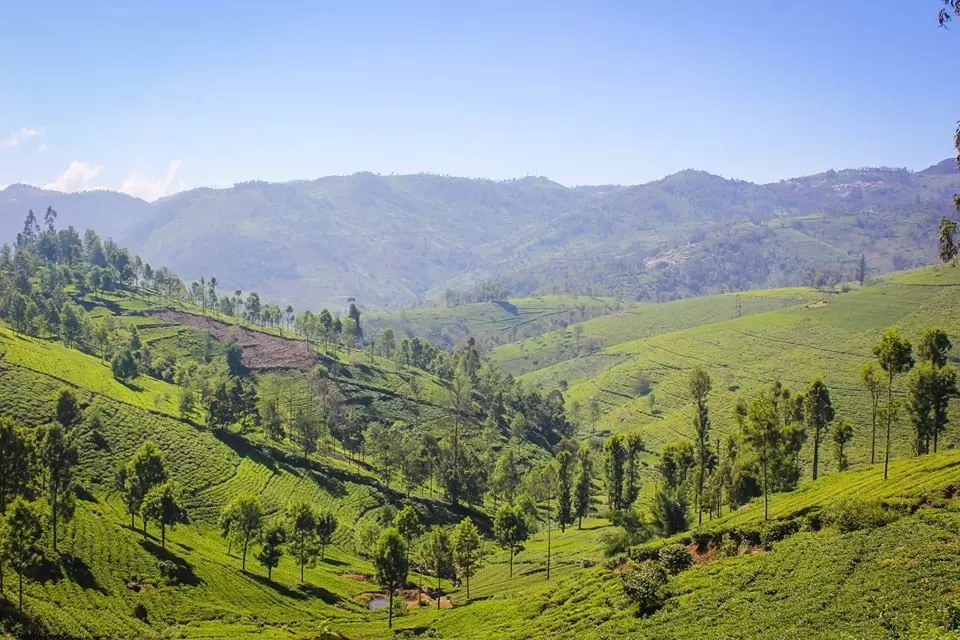 And then made it to our first spot - DOLPHIN'S NOSE
I mean I'll be honest, it was too crowded, there was no parking available and the view was just about decent. I would give the place a 6 on 10.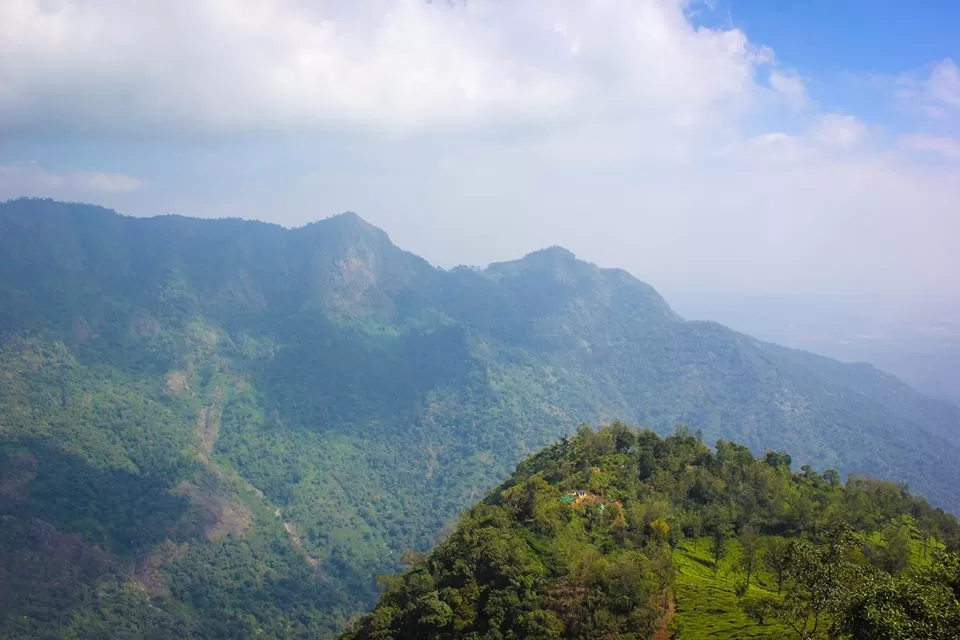 Next, we went to LAMB'S ROCK.
First thing we encountered was a horde of monkey's only waiting to snatch food and juices from us and along with them were a bunch of guides who kept insisting on us hiring their services for INR 300. This 1 guy followed us around even though we kept saying no, but he wouldn't take any of it. Eventually we ended up paying him INR 100 just because he forcibly kept giving us information.
This place was crowded too, but the view was nicer. We had to climb a bit to get to the top. There are no barricades here, so you have to be careful. This peak is 5000 feet above sea level. From here you can see the famous Veerapan's village at a far distance. Fun fact, Lamb's Rock was named after one Captain Lamb who tried hard to open up a road to reach this place.
It is located 7 kms from Coonoor and 25 kms from Kotagiri. So for obvious reasons, we went on to Coonoor. We had our Lunch at a famous Eat's Café and doggy bagged a couple of sandwiches for the route and then started on our return journey back home but not before stopping at the famous SIM'S PARK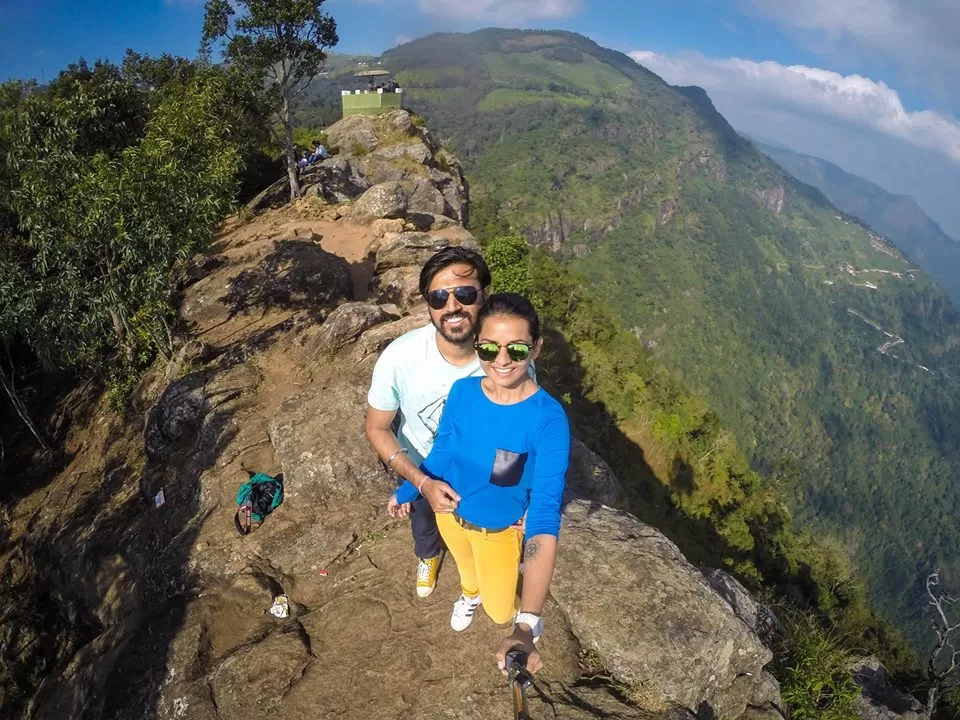 In case you're wondering -
- Google Maps is pretty on point in these areas. If you put in a location, be assured, Maps will take you there. Except of course Rangaswamy Forest. For that you need to ask the locals for directions... if you find any
- The roads are fantastic throughout. Only some roads in Coonoor have a couple of potholes, but otherwise the ride is really smooth
- If you have time, don't miss Droog Fort
- For shopping and food, you will have to go to the Coonoor Market
- Do buy the 7 spices concoction from the stores there. You have to mix plain coconut oil and let it soak till the color changes to red. Then apply it and see how beautiful your hair feels after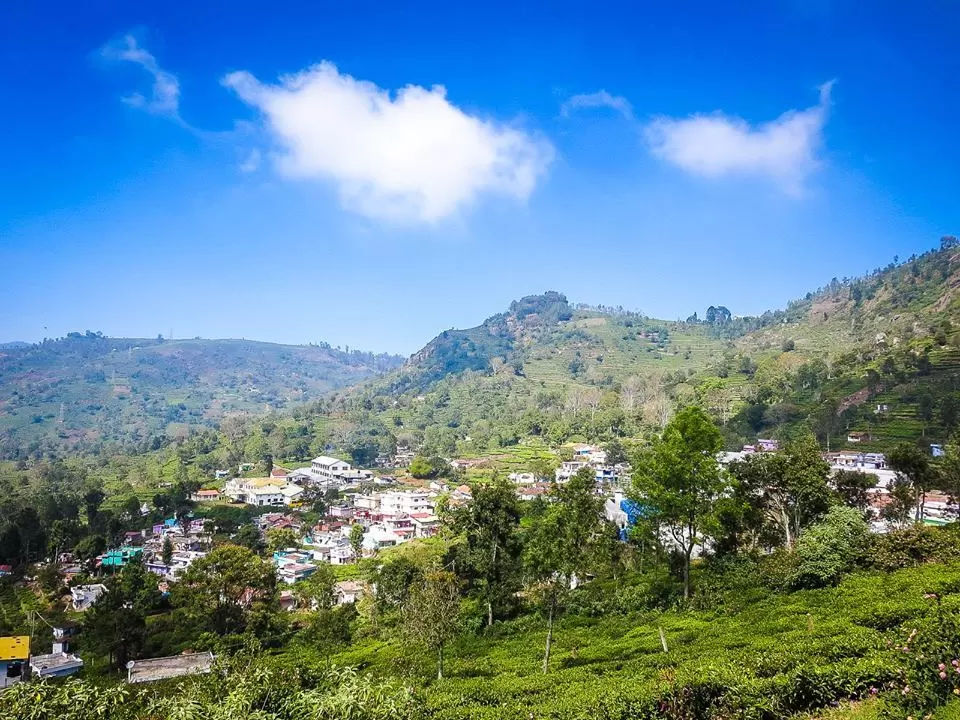 If you have been to Kotagiri or Coonor, tell me about your experiences. And if you have any questions that I might have missed out in this, ask me and I will be happy to help.
Until our next adventure...
Don't forget to watch my video on Kotagiri - click here