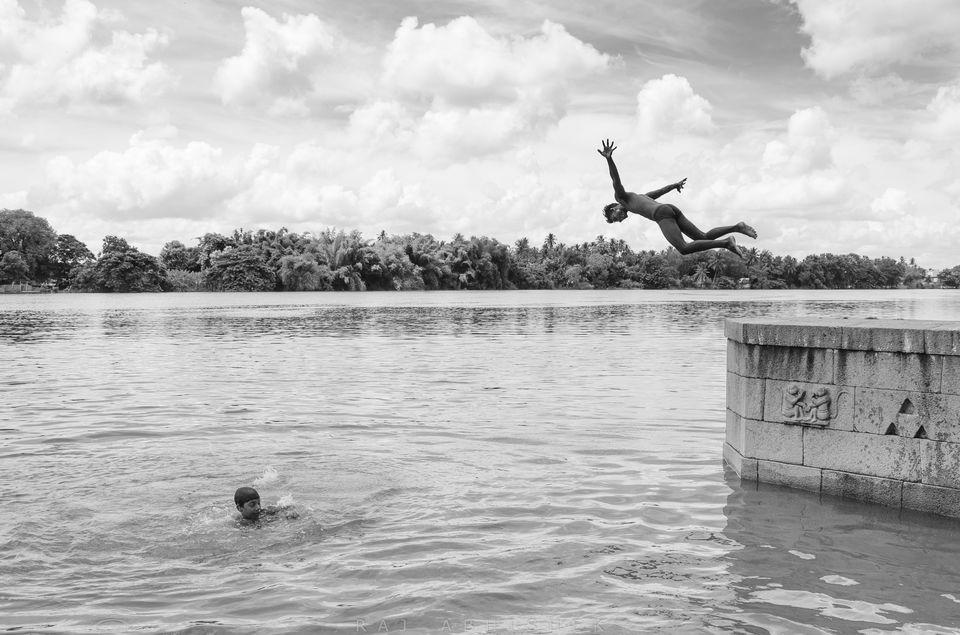 Tamil Nadu is well known for all the colorful temples that dot it's landscape from the days of yore. Many powerful dynasties have flourished in it's folds and have left long lasting impressions that will exist forever if preserved well. We set out to explore only some such gems that could be explored over one weekend; the ones in Trichy and Thanjavur being the prominent ones, but then we visited so many others that dot the countryside !
It's also of note to know that the land can be best explored during winters alone. Summers can be quite scorching in these parts.
Day 1:
It was a day of a relaxed afternoon drive from Bangalore till Karur where we stopped for the night. Lunch was had at Shree Annapurna, an air-conditioned vegetarian restaurant bang on the highway just before Dharmapuri. It is a decent place to stop by and worthy of recommendation to try a nice south indian thali.
Not much photography this day, except for few sunset shots from atop a bridge over the river Cauvery, just as we were approaching Karur. A small temple near the bridge looked quite well maintained and grabbed my attention; a precursor of grander sights to come !