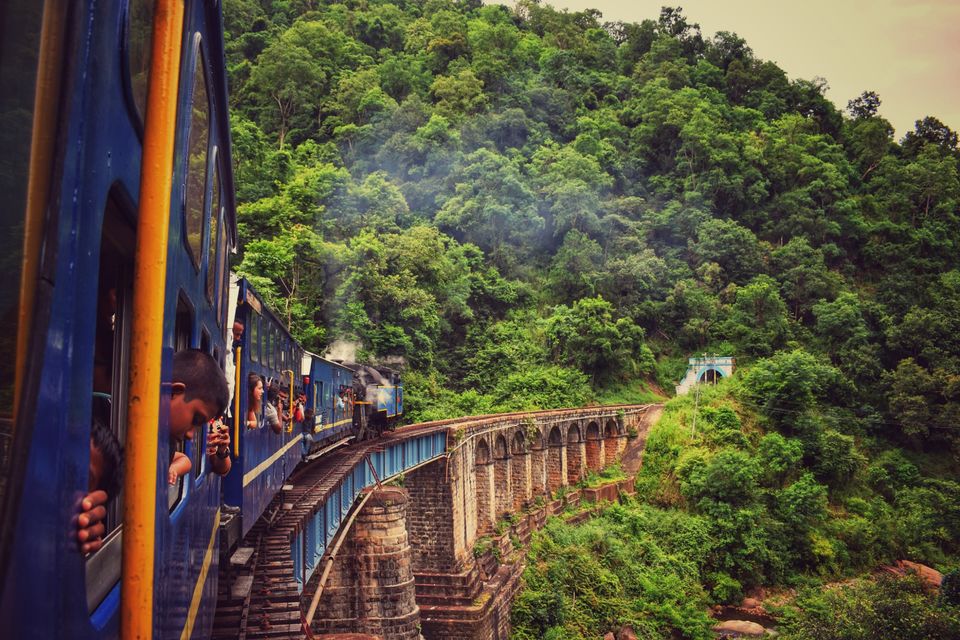 There are few songs more iconic in Bollywood than Chaiyya Chaiyya. There are even fewer songs that I remember grooving to in my early childhood days. The song frequently entered my playlist even in college. Riding the train on the same route was a childhood dream and a bucketlist item. And now my bucketlist is one bullet shorter.
I moved to Bangalore in early July. While searching for weekend getaways,I came across the Nilgiri Mountain Railway toy train, the same train that the song was shot on. The train, which runs from Mettupalayam to Udhagamandalam ( Ooty ) in Tamil Nadu, now enjoys a UNESCO World Heritage status.
I somehow managed to book a tatkal ticket for the toy train in the second class sitting. Internet searches might tell you to avoid second class, but I didn't find any trouble sitting there. However, if you're really tall, you might struggle with the legroom. Plus, at just Rs 50, it was a bargain for me. I've covered how to book a toy train ticket in a separate post.
I reached Mettupalayam at 5:30 am had to wait at the station for about 2 hours. The train starts at 7:10 am everyday for Udhagamandalam with arrival time of 12 pm. But due to some technical problem with the engine, the train was about an hour late and started at 8:15 am.
The train ride was absolutely mesmerising. The weather was a bit cloudy , adding even more drama to the scenery. Apart from the 10 stations, the train also stops at a few viewpoints from time to time, so that you can easily get down to enjoy the view. It chugs along the hill at barely 10 kmph, covering 46 km in over 5 hours. So you need not worry about getting blurry pictures here. :P
The train crosses a total of 250 bridges and 18 tunnels in its journey, offering breathtaking views all along the way. I had earphone in one ear, playing Chaiyya Chaiyya, and matching the beats was the train's rumbling sound coming in through the other ear. The mood was further livened up when the Ticket Collector organized a game of antakshari, in Tamil, between two sides of our coach. As a North Indian, I could only smile. They all laughed when I tried singing a hindi song.
Now I'll just let the pictures do the talking.