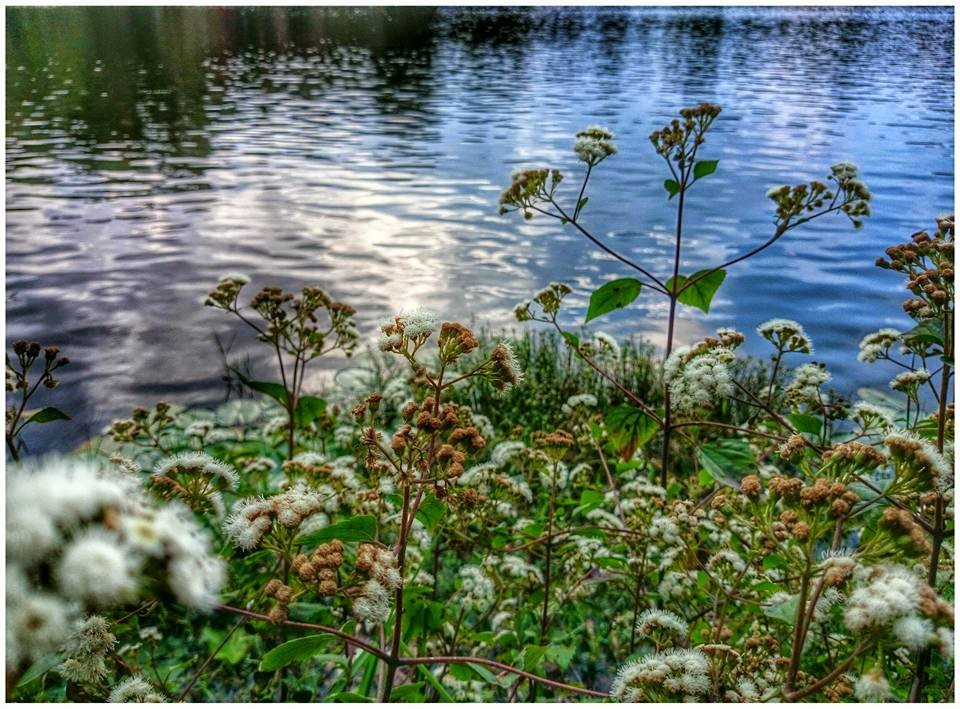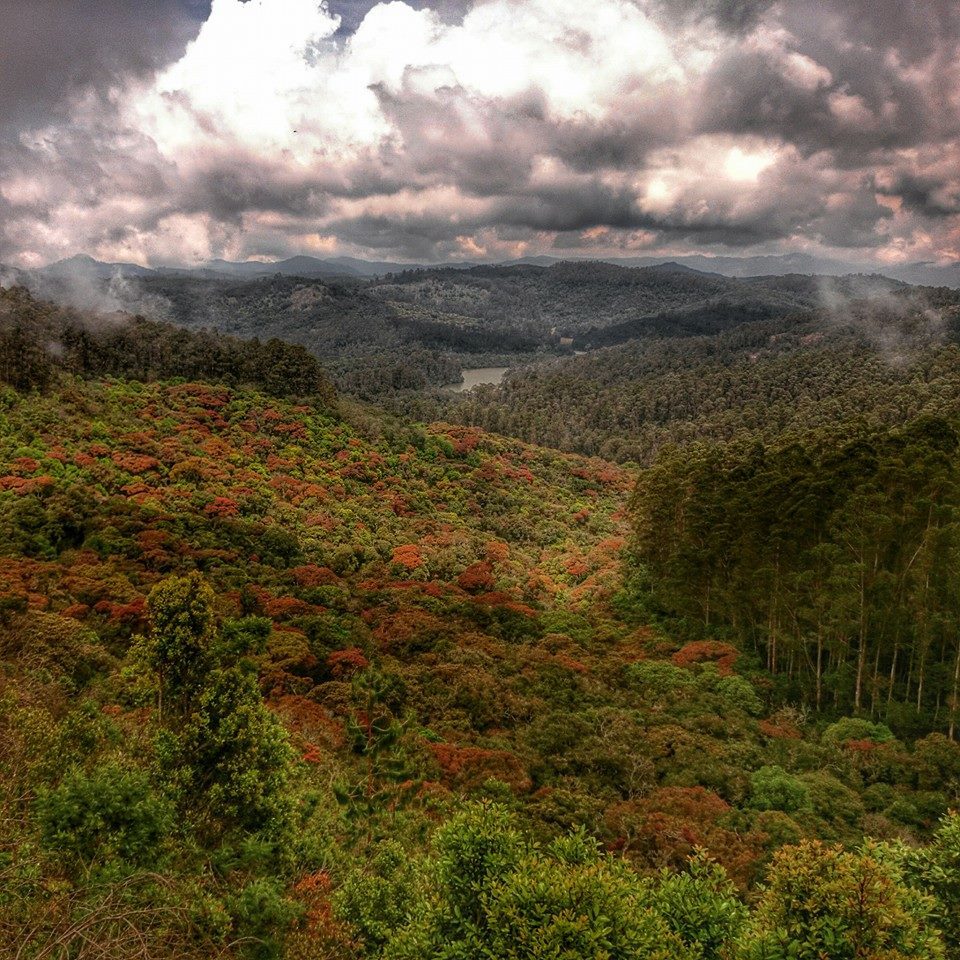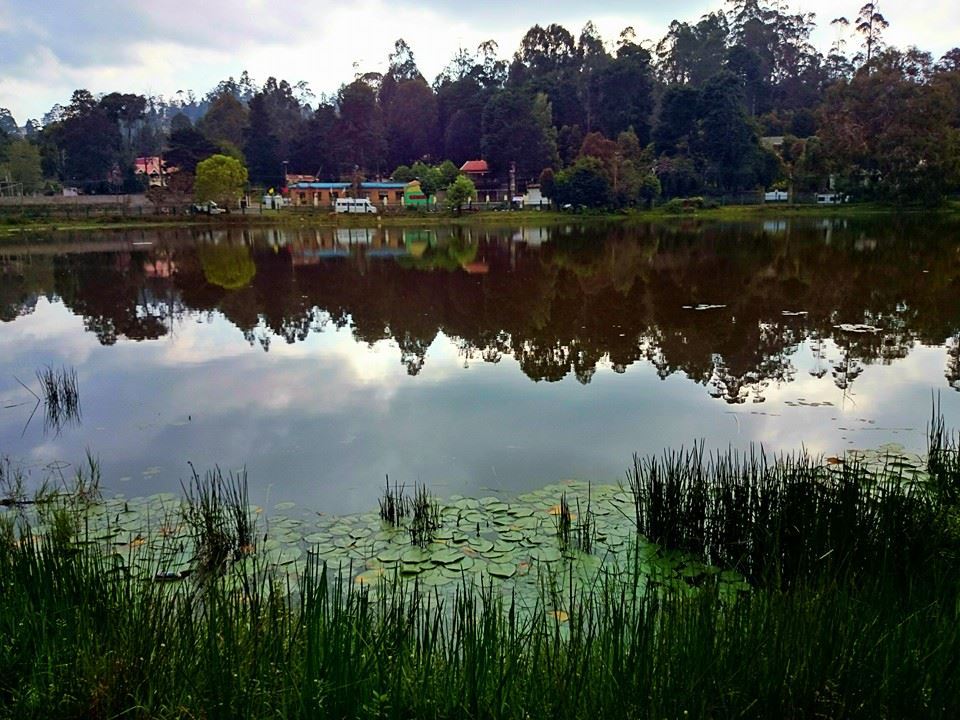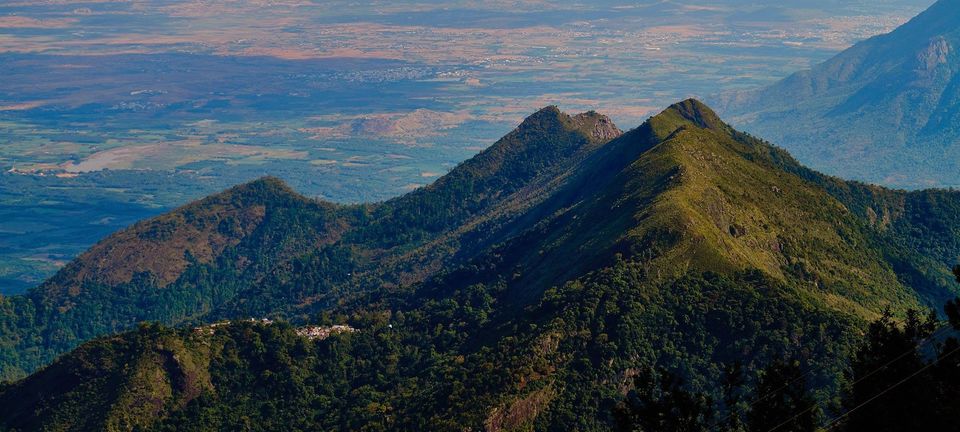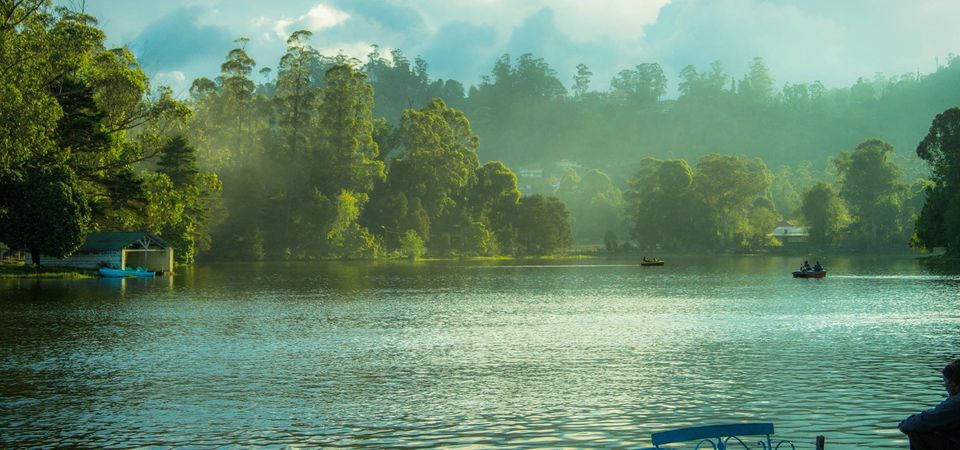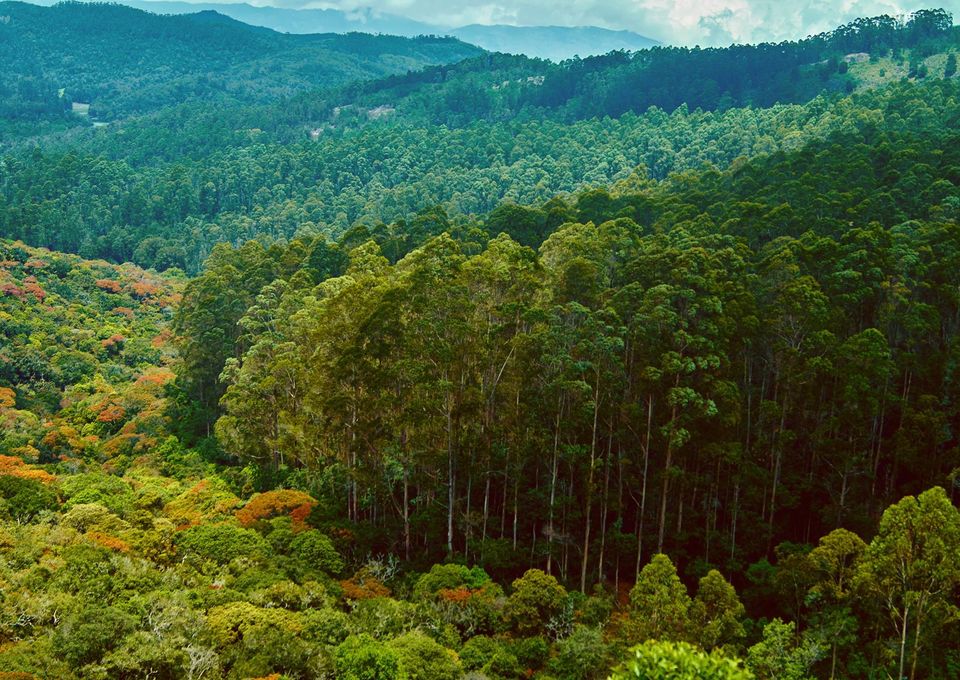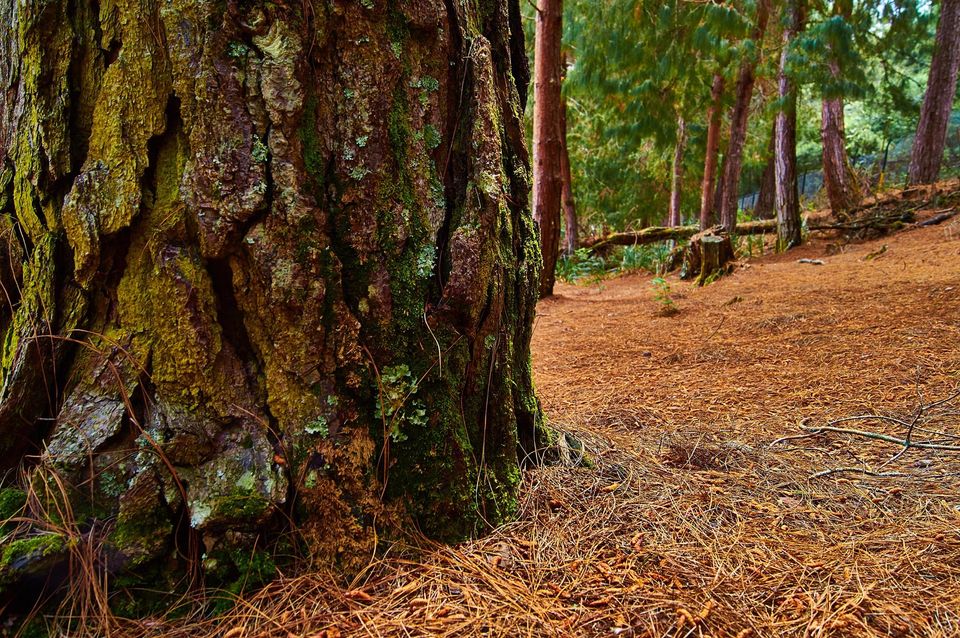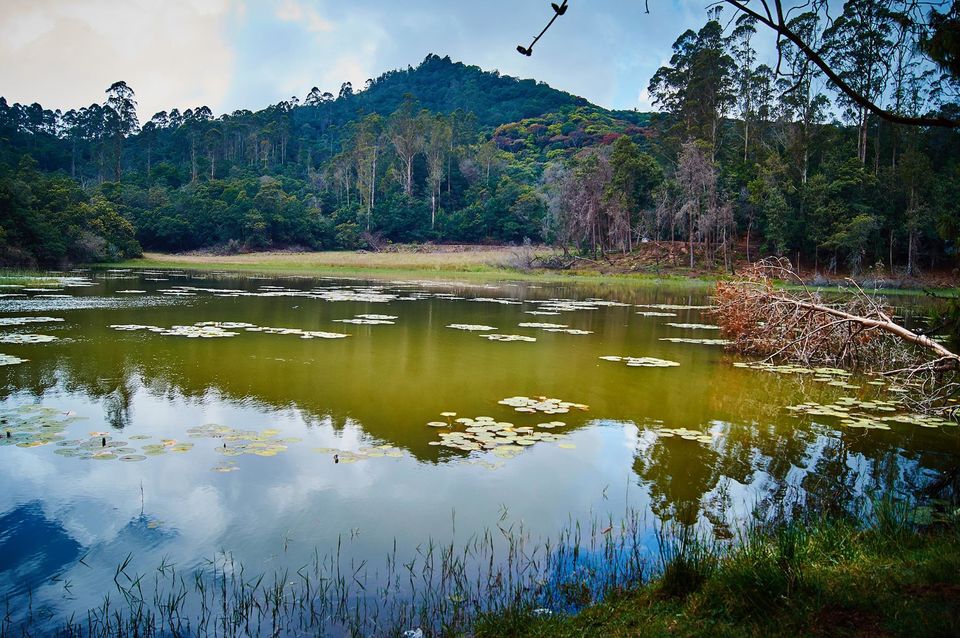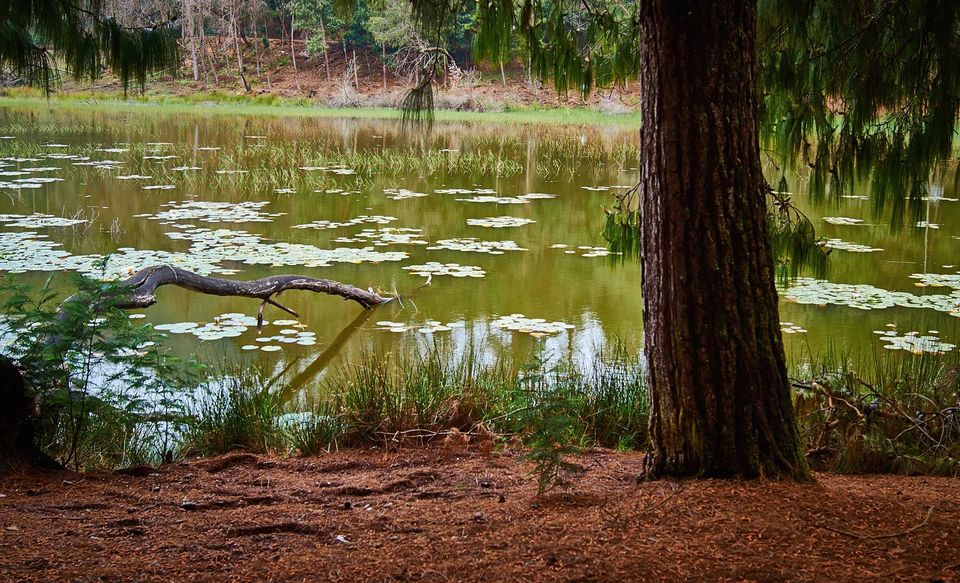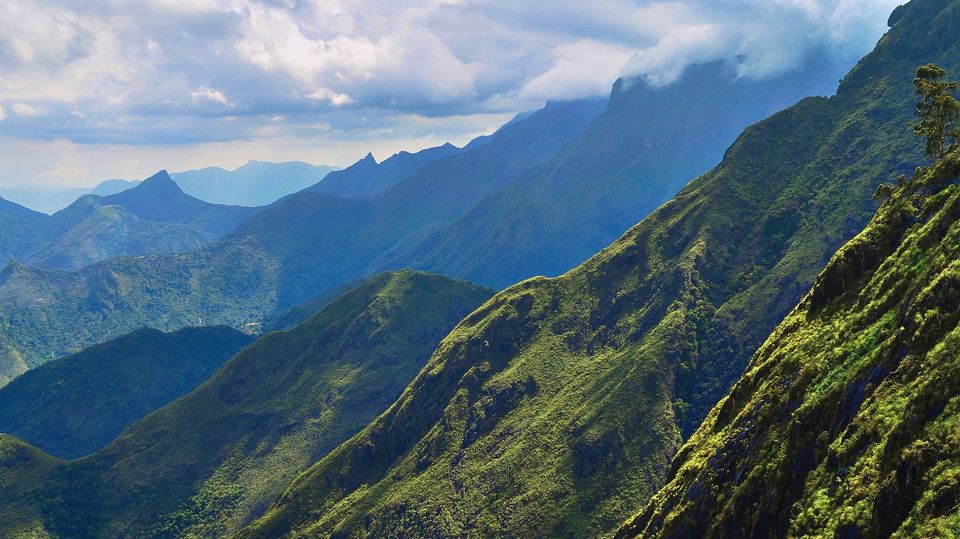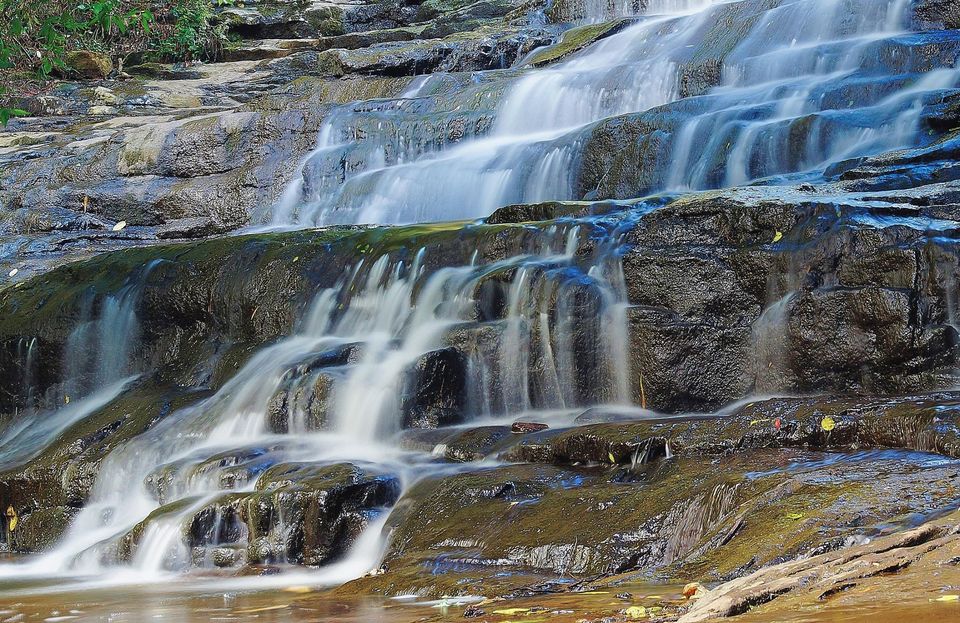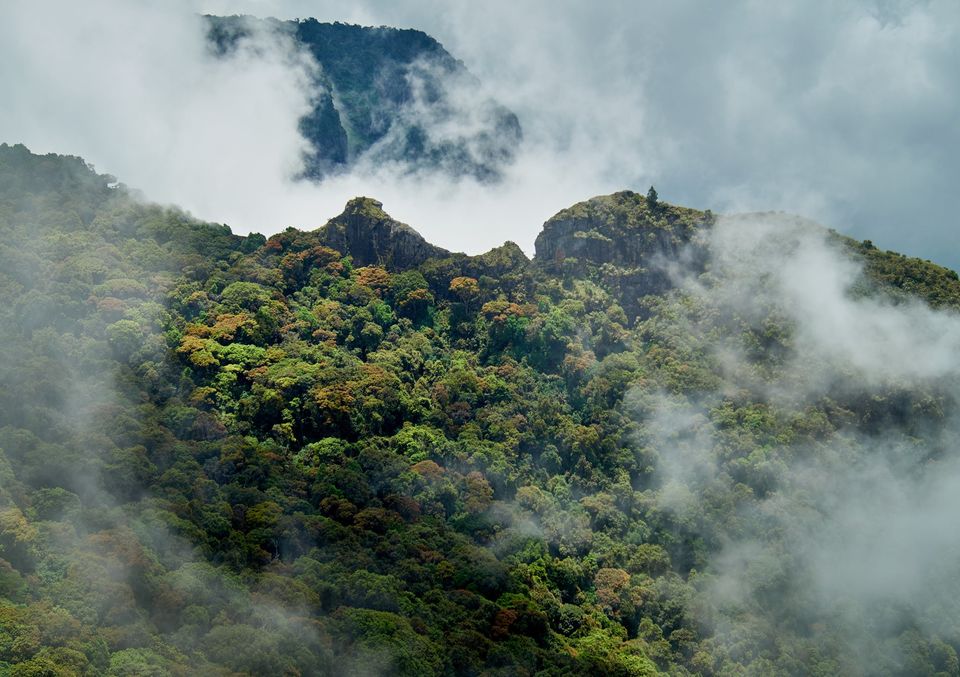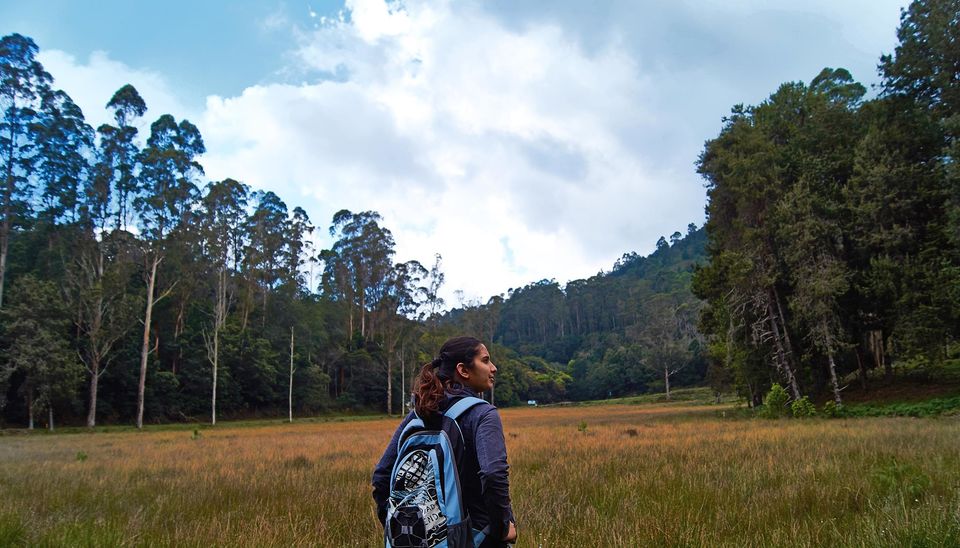 The most enchanting hill station in south India I would say. You'll be amidst clouds. Walking around Kodai, one can feel like they are walking through fairy town. Houses covered by creepers, beautiful gardens, every wall, land, stone is covered by greens & flowers. Clouds can surround you anytime, bringing rush of mild chill & mist.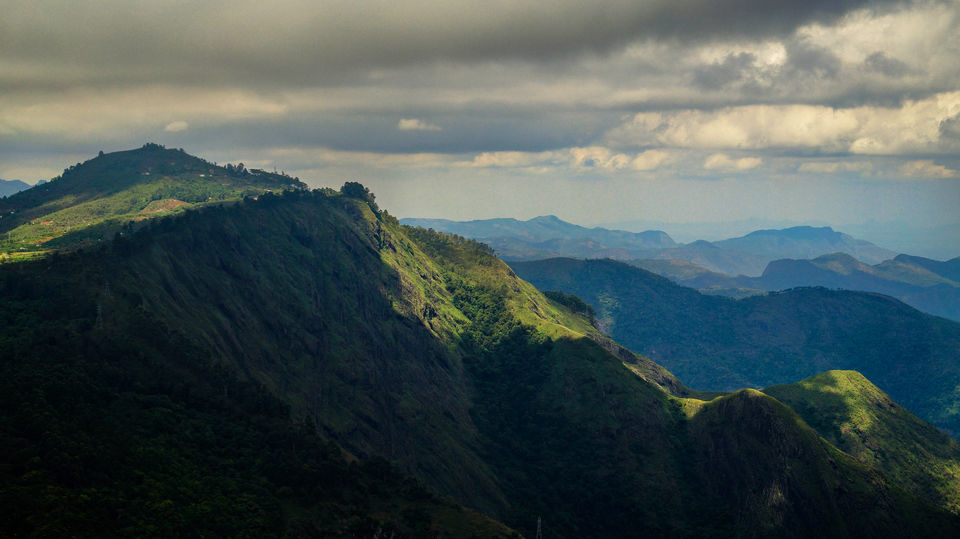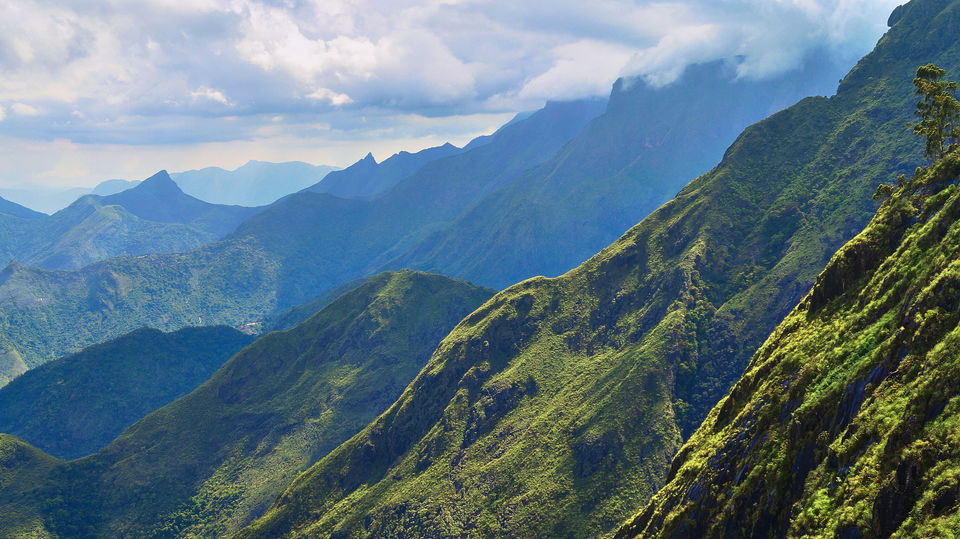 It's a small place could be easily covered by foot. No auto operate here. You gotta hire taxi for half day or full day tour to see attractions around city.
Must see:
1) Kodai Lake:
It's central point of city, so you are bound to see it. You can take a boat ride or sip tea/coffee in cafeterias around lake. Cycling around lake at sunset is amazing. You can rent bicycle from shops around.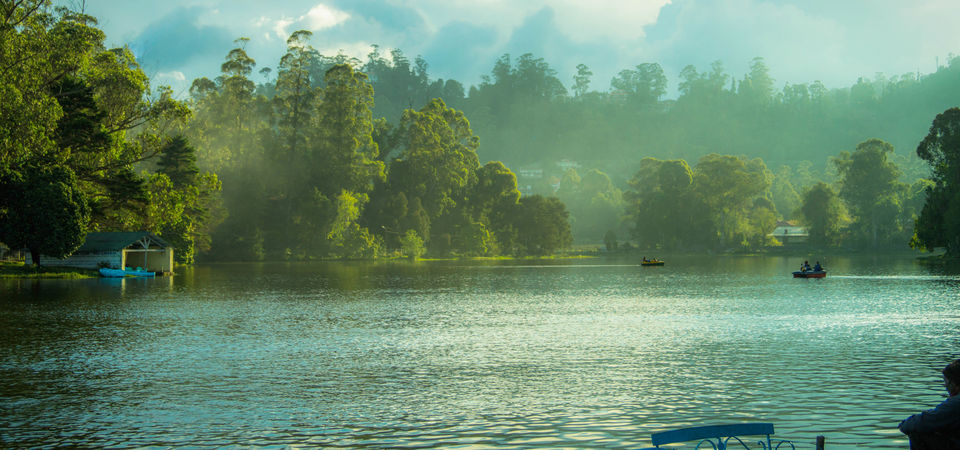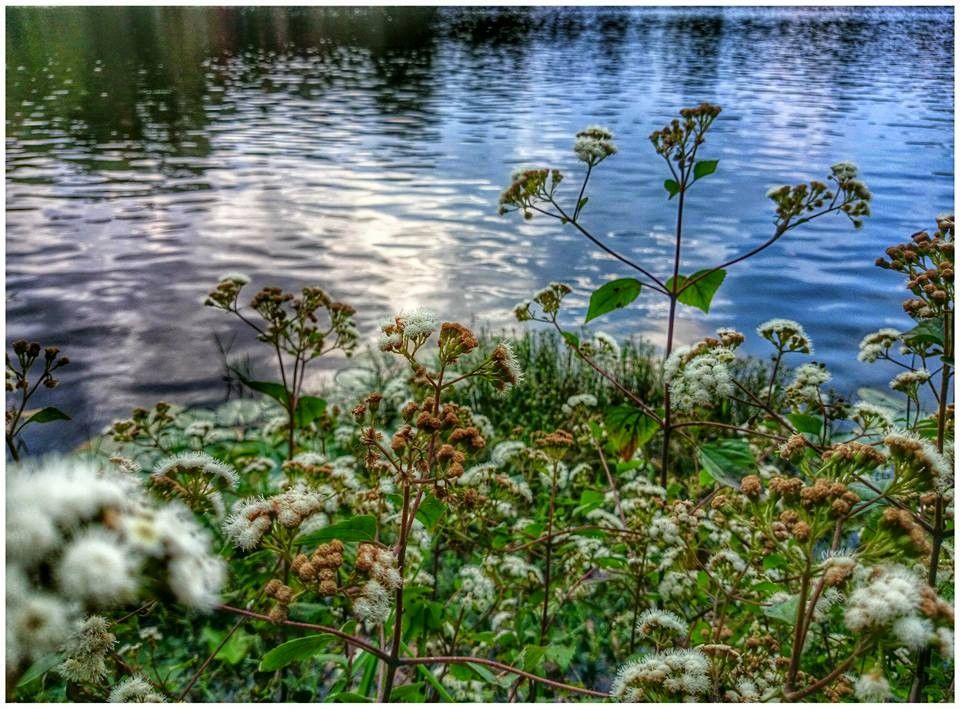 2) Dolphin Nose:
Dolphin's Nose provides a bird's eye view of the scenic landscape of the surrounding mountainous area. It is a flat rock jutting out of the mountain, overlooking a deep cliff, with its shape akin to that of the nose of a dolphin. Positioned at an elevation of 6600 feet. The 3-4 hour trip to the Dolphin's Nose can be undertaken at either 8 am or 2 pm. An experienced guide, well versed with the terrain, will steer you through the trek. The summit offers a panoramic view of the area below and on clear days.
3) Berijam Lake:
Surrounded by the lush green pine population, the Berijam Lake with its serene beauty has caught the imagination of artists, nature lovers and tourists. Visiting forest-fringed Berijam Lake, requires a Forest Department permit. Taxi drivers will organize this, if asked the day before. Visiting hours are from 9 AM - 3 PM.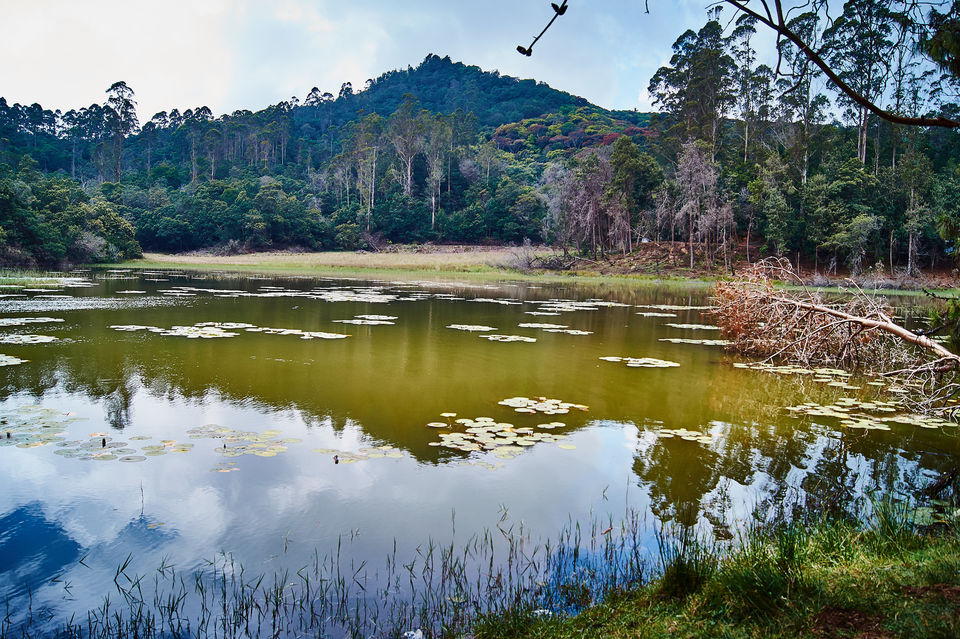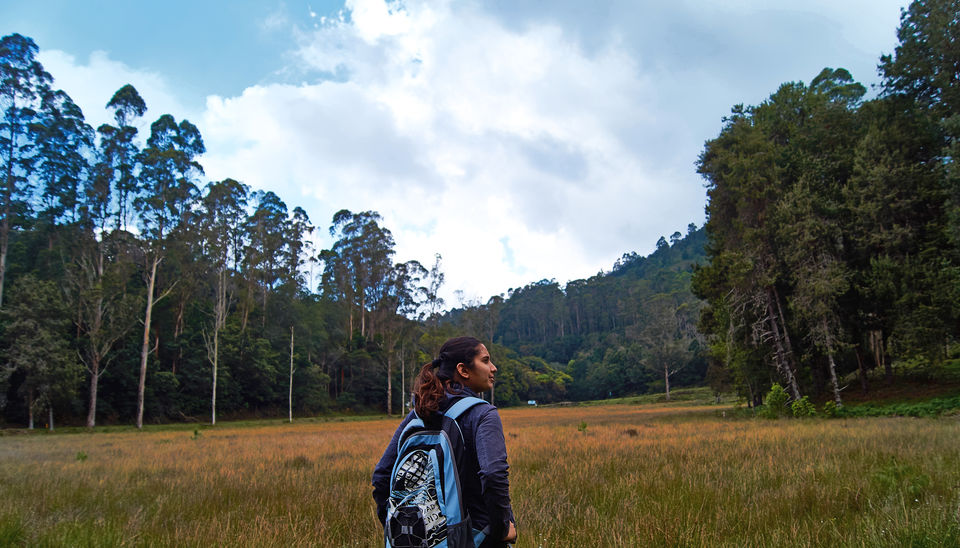 4) Coakers Walk
At an elevation of 2000 meters and just 1 KM from the lake, on the steep side of Mount Nebo, the Coaker's Walk is the most popular short walk path in the area. The sunny stretches of vast and level plains beyond undulating mountain ranges offer breathtaking views on clear mornings and the scent emanated by the tall eucalyptus trees mesmerize you.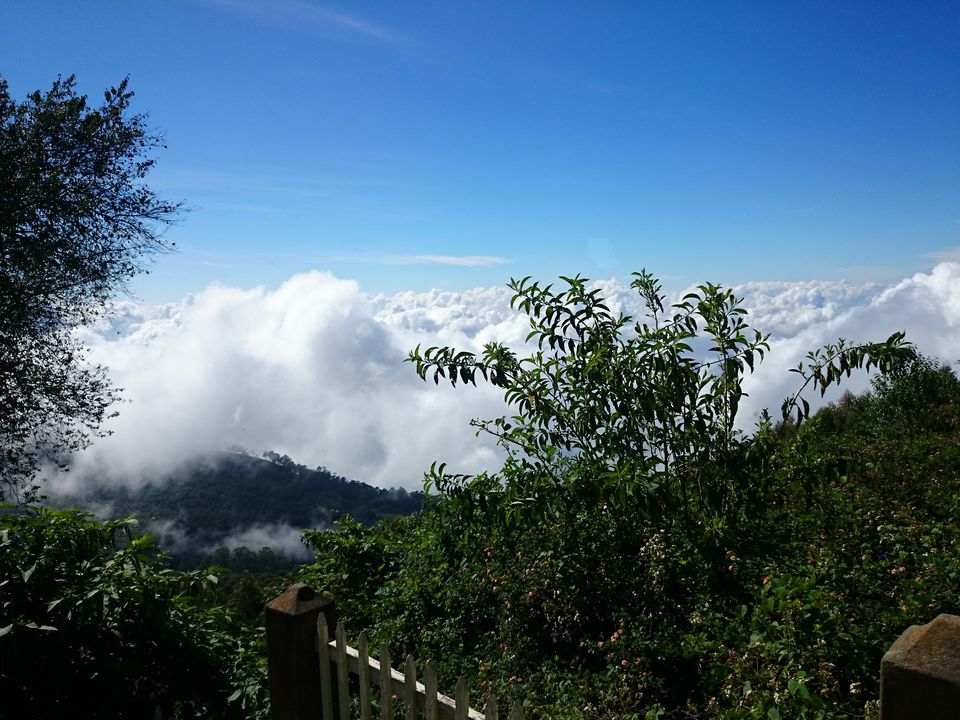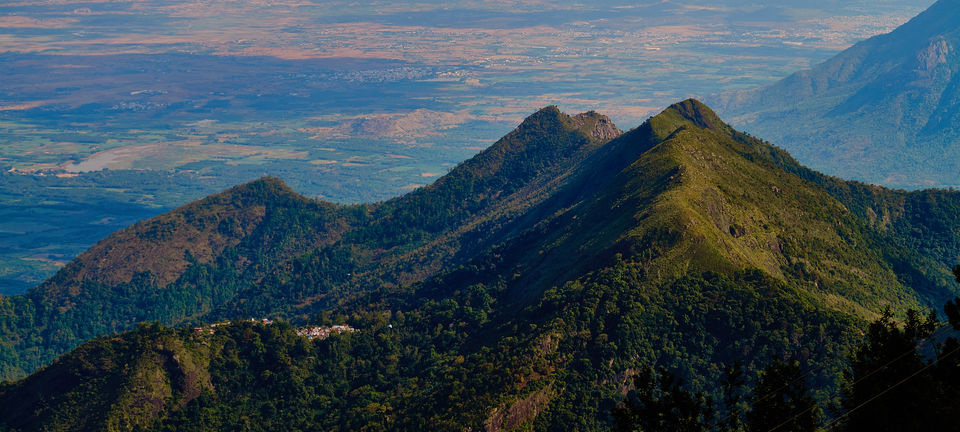 Reaching Kodaikanal:
You can either reach by bus or train. I would suggest you to arrive by bus, as closest railway station is 1.5 hours away from Kodaikanal. You would be needed to hire taxi from railway station which would cost additional 1000 Rs.