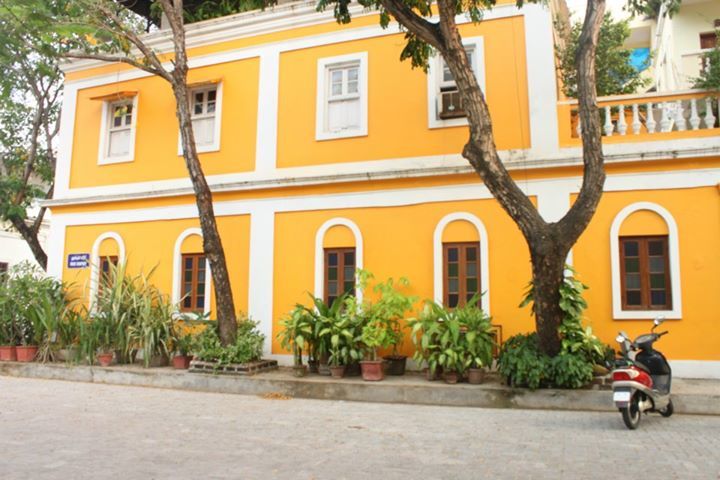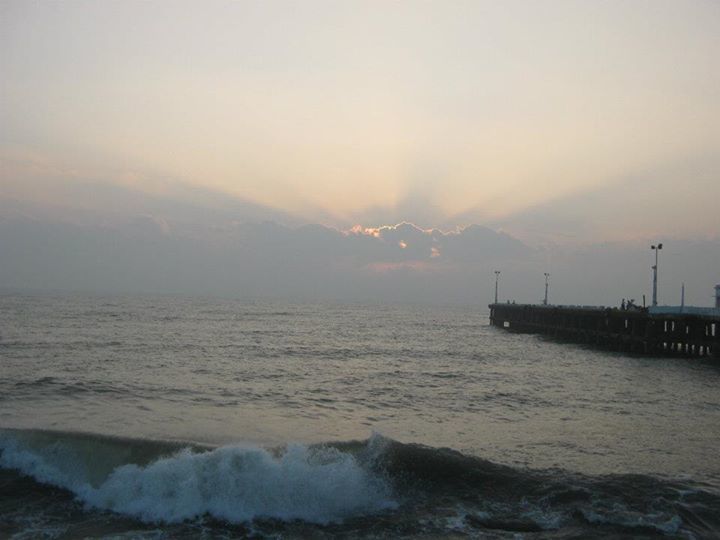 The erstwhile Pondicherry, now known as Puducherry among the people is a very famous tourist spot among the Indians as well as foreigners. And much of the place is based on the French settlement that left its impression even after the French colonial power left this place years ago.
After a clumsy bike ride from Chennai to Puducherry that took us 3-4 hours to reach in the heart of what once was the French colony, I had my stay not in a hotel but among the local settlements. Though the place have a lot of accommodation to offer with all kinds of budgets to match your needs. Staying among the locals was a different experience for me altogether. The locals were nothing different than the Tamils. Their culture, tradition and language is altogether similar to the people of Tamil Nadu.
The evening was the perfect time to hit the beach. The rock beach reminded me of marine drive and juhu beach coming together. Local crowds were thronging near the Gandhi statue and evening stalls had brightened up the whole vicinity. The sound of the eastern waves filled my ear and trampled the rocks like it is having its own argument. I took some moment to spend my time on the rocks and contemplate on life.
One can also have a deeper sense of reflection in the Aurobindo ashram. The silence retreat in the compound of this ashram is open to everyone . It is often visited by the locals and very popular among the outsiders of all religion and faith. Among the aura of the incenses, this is a place to meditate and one can find the serenity that would bring peace to the mind and soul.
Not far from the ashram is the Vinayagar Temple. A giant elephant, blessing the devotees at the entrance is rare and spectacular for those who are not use to these kind of a welcome at a temple. The temple is dedicate to Lord Ganesha and hundreds of devotees were flocked together to pay their prayers and respect. The temple pandit did the rituals and blessed the people with a pinch of sandalwood. The stalls outside the temple are also an attraction for the outsiders.
The trip would be half done if you did not have the famous chicken samosa near the railway station of Puducherry. The 20 year old stall had been famous since than and all the locals prefer to munch in the delicious samosa along with the meat soup.
The golden globe is another place where serenity is bestowed on the visitors. The globe is made of sands from different countries brought together. The cafes outside the compound is a lovely place to chill. Pondicherry or Puducherry, is the sweet sublime spot where you would want to come again and again to seek the bliss of peace.
P.S - Pictures by Vetri MSR
Frequent searches leading to this page:-
 Vinayagar Temple pondicherry, pondicherry family tour package, 7 day pondicherry couple package