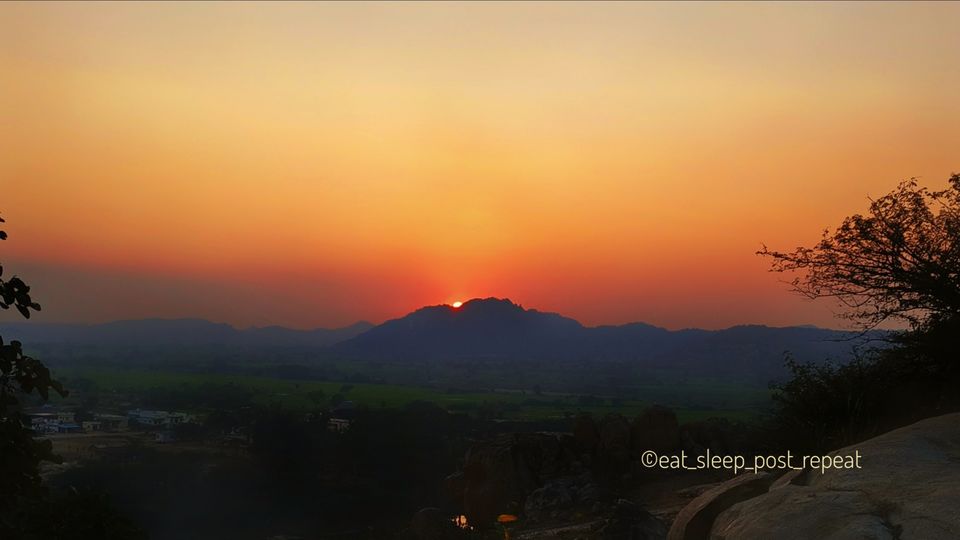 After a long work week we all crave for some relaxation and mental peace. When I close my eyes I can only imagine of Mountains kissing deep blue sky, hugging clouds passing by, surrounded by lush green nature and to complete the whole picture water all around. Is that a painting or is that for real is what I ask when I open my eyes.
After dealing with all that traffic, noise, dust and writing code for days and weeks, I seriously craved for the destination of my dreams. I could have never imagined I will find a place so beautiful, so serene not too far from Hyderabad. Just 142 km from Hyderabad.
Initially the trip was planned by vivek and sai and later on many people agreed to join. But none of them showed up, Finally Vivek, Sai, Nitin and I decided to go on the trip.
We started around 10'O clock in the morning. We had a shining blue car(maruti alto 800) and beautiful Dominar 400("Aurora Green" oh man I just love this colour and what a base heavy exhaust it has). When you go for a bike trip, having a car along with is the best decision ever.
We decided few points for tea break where both the machines & travellers would meet and rest for a while.
We started from kondapur and took the ORR(outer ring road). The roads were buttery smooth and sun was pretty shy that day. It was playing hide & seek by hiding behind the clouds. A lot of interesting stuff i could see along the road side, including newly developed smart-bike factory.
A good thing worth mention is guys get a fastag for your four wheelers, it will not only shorten your wait time on tolls but you will end up paying double the toll fee as penalty if you don't t have one.
We reached mahbubnagar around 1'O clock when the sun was just above our head. It started heating up, and we were hungryAF. We started looking for some good restaurant for having lunch but couldn't find much on the way.
Finally Google maps saved us by suggesting " Annapurna Mess". The food was authentic and the taste was amazing. I started missing my moms home cooked food after having the lunch.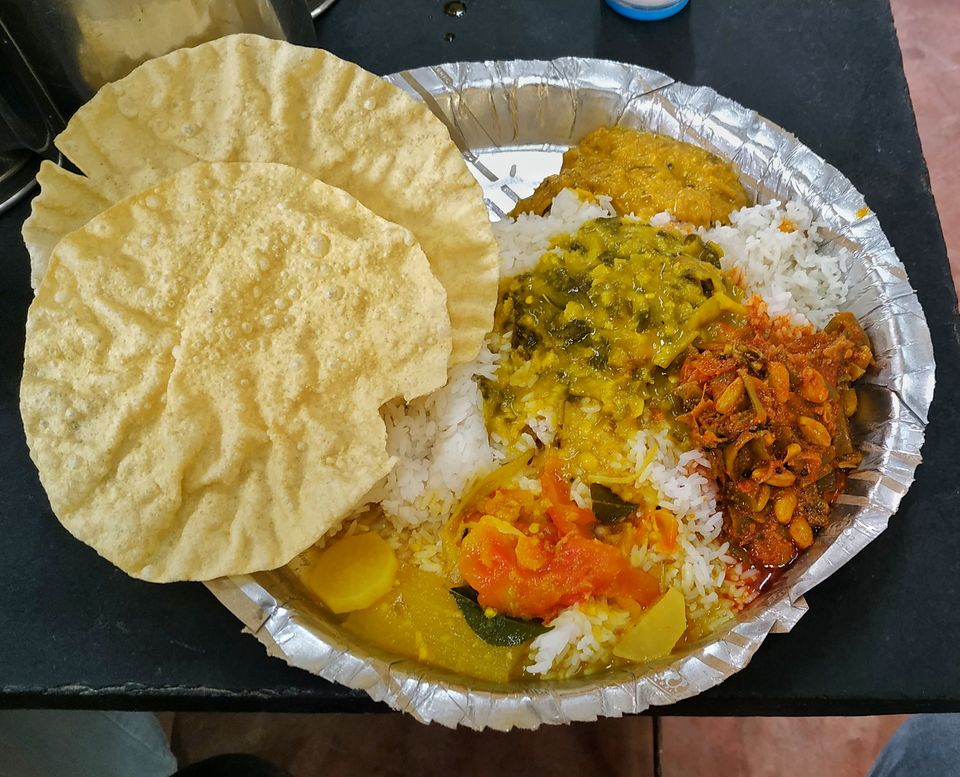 Now the Koilsagar Reservoir was more than 30 km away. We were already dozing off after having such an amazing meal. We again started towards our destination, munching miles enjoying countryside beauty. The lush green crop fields, herd, cows were accompanying us in our journey.
We reached Koilsagar Reservoir around 3'O clock and witnessed the beauty of the huge reservoir. The water looked like flowing in slow-motion. we clicked a lot of pictures their and headed towards the lakeside.
The sun was shining bright, throwing its rays out of the clouds, that was a breathtaking moment for me. We took an off road and reached the lakeside. The Lakeside was beautiful and so calm. I could literally hear the sound of a leaking pipe, showering water around 300 meters away from us. Chirping of birds and gushing sound of water all at the same time was so pleasant and southing to ears.
It was sunny at that moment and we were looking for a shady place :p, shade was all we wanted. After deciding mutually we went to other side of the lake and parked our vehicles near a hill.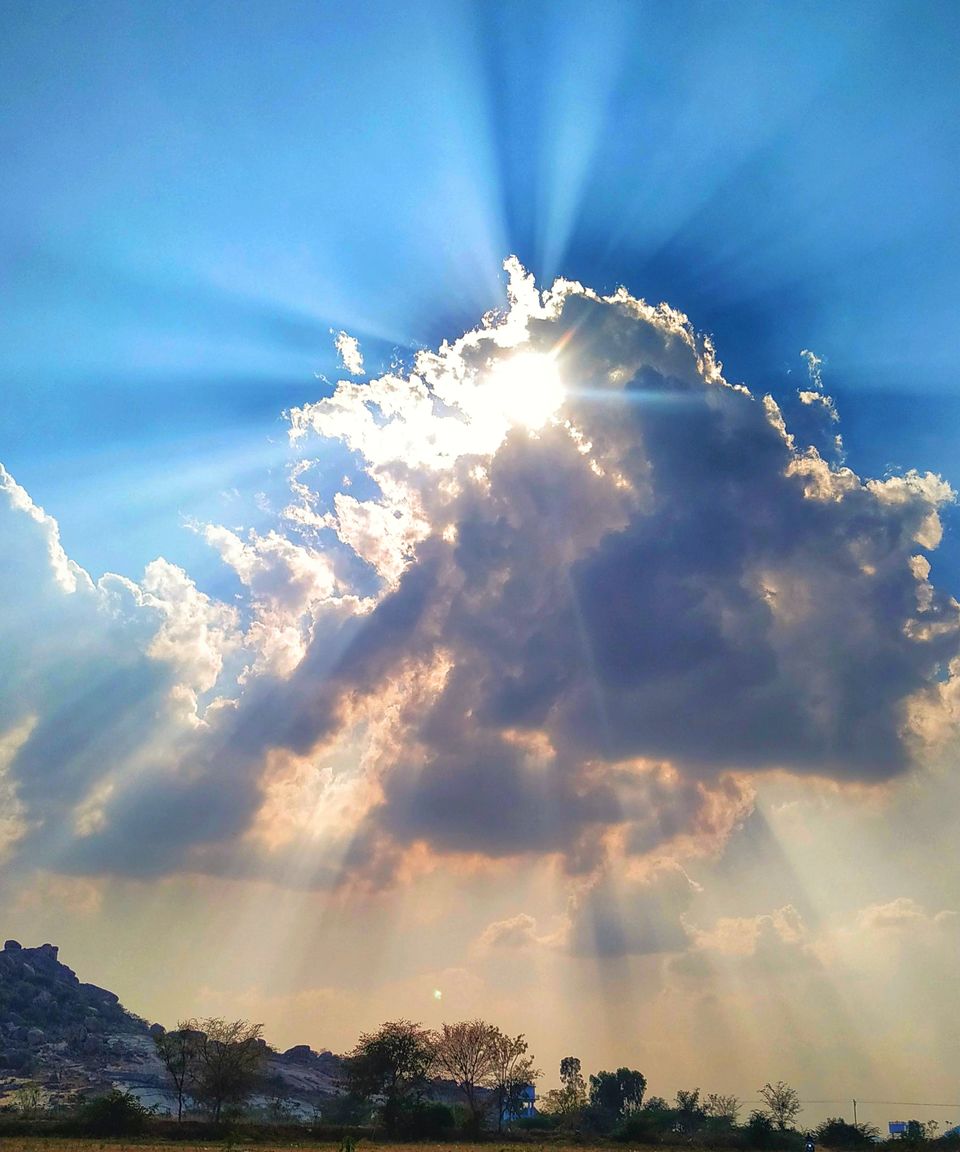 It looked quite challenging at first, It was a small trek of around 70 meters to reach the hill top. Oh boy what an amazing view we had from there, That cannot be explained in words. I have pictures for that though :p.
We had our evening snack (fruit bowl from @thebowlComapny and fresh juices from @rawpressery). We took a lot of pictures and had conversations about life(that is what grown up kids do usually).
Finally the moment came which we were anticipatedly waiting for, "The Sunset". Climbing up the hill was "The Best Decision" we took that day. The sunset view was mesmerising, one could just sit for an hour or two and just watch the beauty of nature. But we had cameras and you have to take pictures when you go on a trip(Thats what grown up kids do these days). Full on paisa wasool view it was.
The view behind us didn't fail to surprise us, we were lucky enough to witness sunset and moonrise at the same time.
I could see few group of people planing for a night stay in tents near the lake side. We did not stay for the night but one could stay in the night, do bonfire and enjoy stargazing.
We had an amazing trip whose memory will last in my mind for a long long time. These small trips let us be what we really are, you become a younger version of yourself and enjoy every moment.
We headed toward home at around 7O'clock. Traveling in night is what I love the most, when I see a small ray of light in pitch black road, it gives me hope and my faith is restored back. This feeling I cannot explain in words. Do you also love to travel in night ? what brings you happiness ? share your thoughts in the comment section.
If you loved this blog then don't forget to leave a heart <3 and for more updates on my travel and food pictures follow me on instagram. https://www.instagram.com/eat_sleep_post_repeat
Frequent Searches Leading To This Page:-
water reservoir in hyderabad, reservoir near hyderabad, reservoir in telangana, reservoir project in telangana, major reservoir levels in telangana