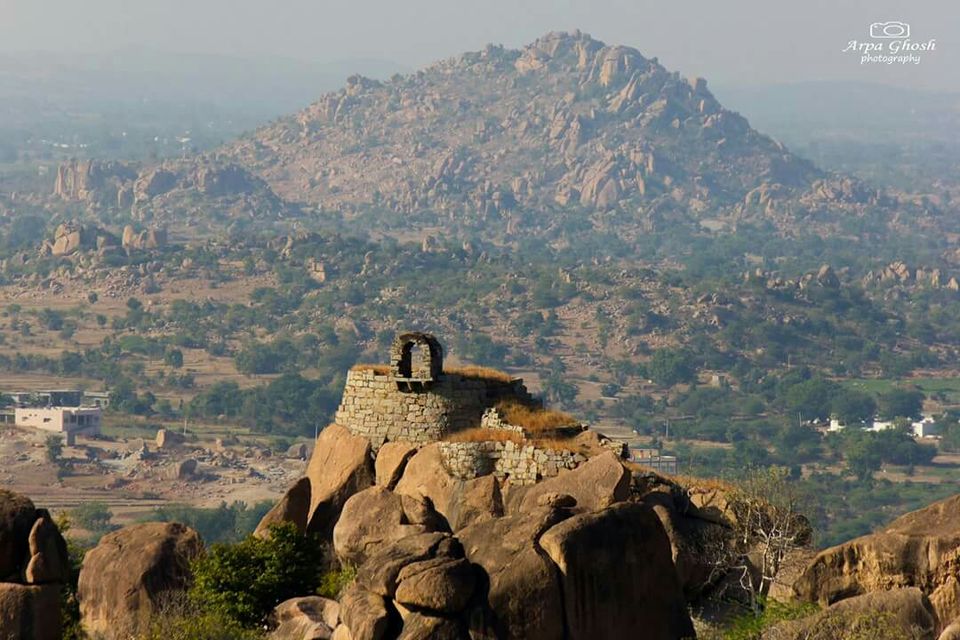 After having a super awesome trip to Rachakonda Fort last week, the travel bug was biting us again. Read,
Rachakonda Fort - An epitome of History & Adventure!
This weekend again called for a getaway trip from Hyderabad. After a preliminaryresearch, we chose Koilkonda Fort & Koilsagar Dam in Mahbubnagar for our day trip.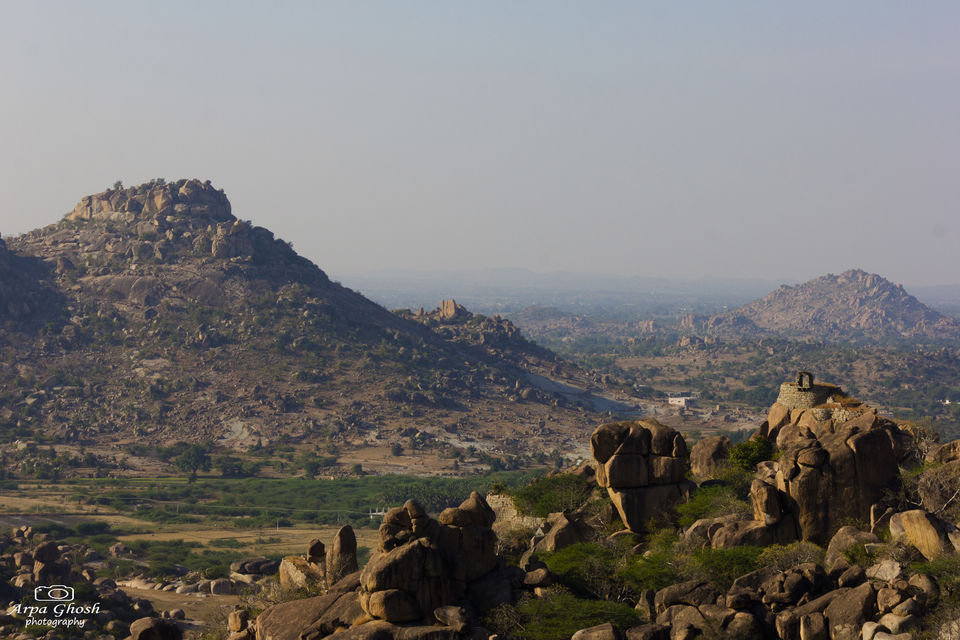 Accordingly, on a Sunday morning, we set out for our trip as early as 8am from Hyderabad.It was quite hot at 8am itself. We realized that it would be extremely difficult for us to trek in the Fort under the scorching heat of the Sun, so we planned to visit the Koilsagar Dam first, then post lunch, we would explore Koilkonda Fort.
Koilsagar Dam is situated around 140 km from Hyderabad in Mahbubnagar District. The route to Koilkonda Dam is pretty straight & simple. Google map guided us to our destination. We followed ORR-> NH 44->Mahbubnagar route. The route became scenic only when we were close to our destination. Instead of finding lush green landscape, we came across dry yellowish green landscape. I wonder in winter, the area is so dry! How will the area be in summer! I dare not visit these places in summer.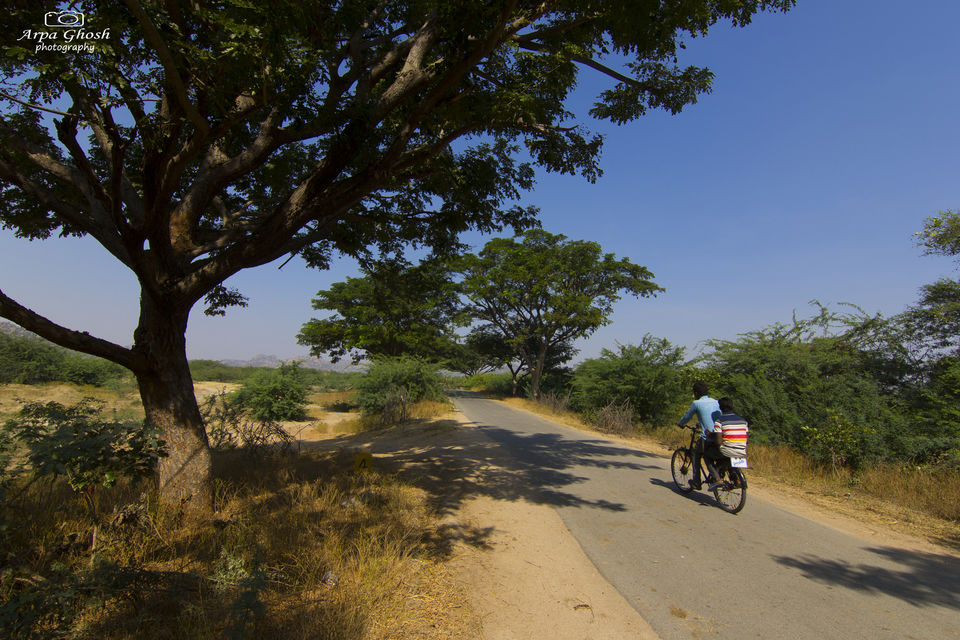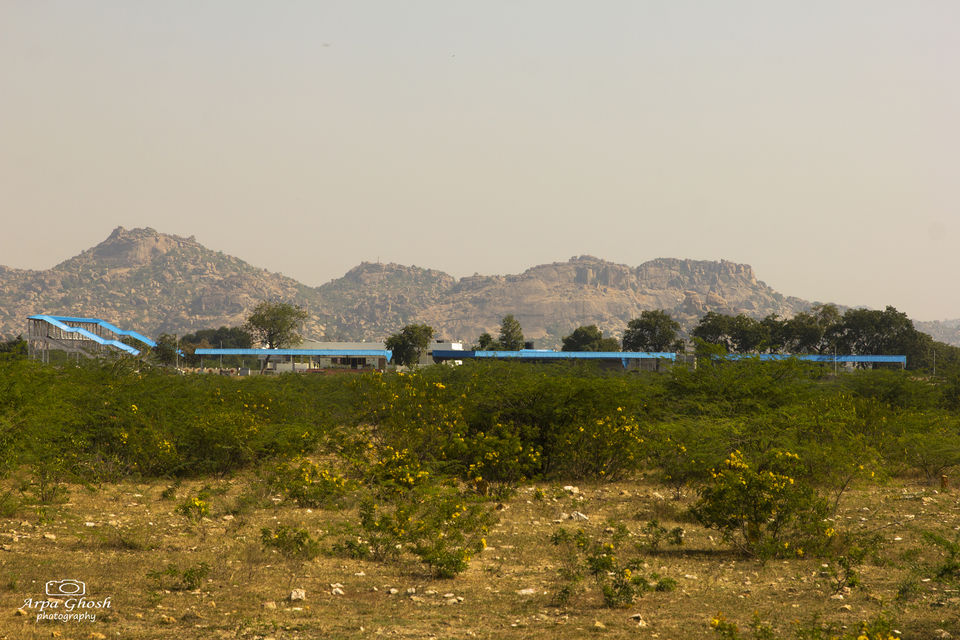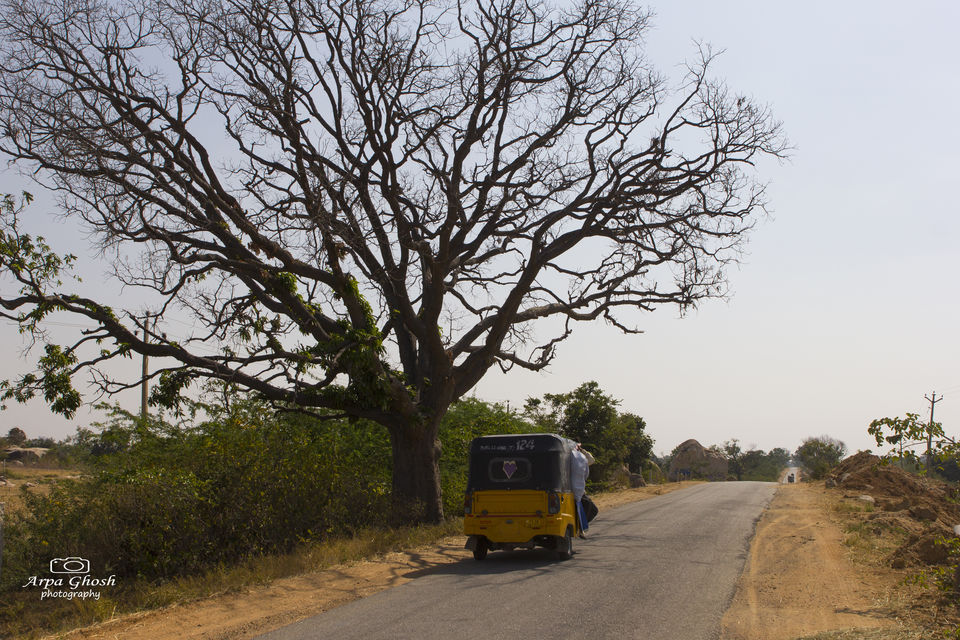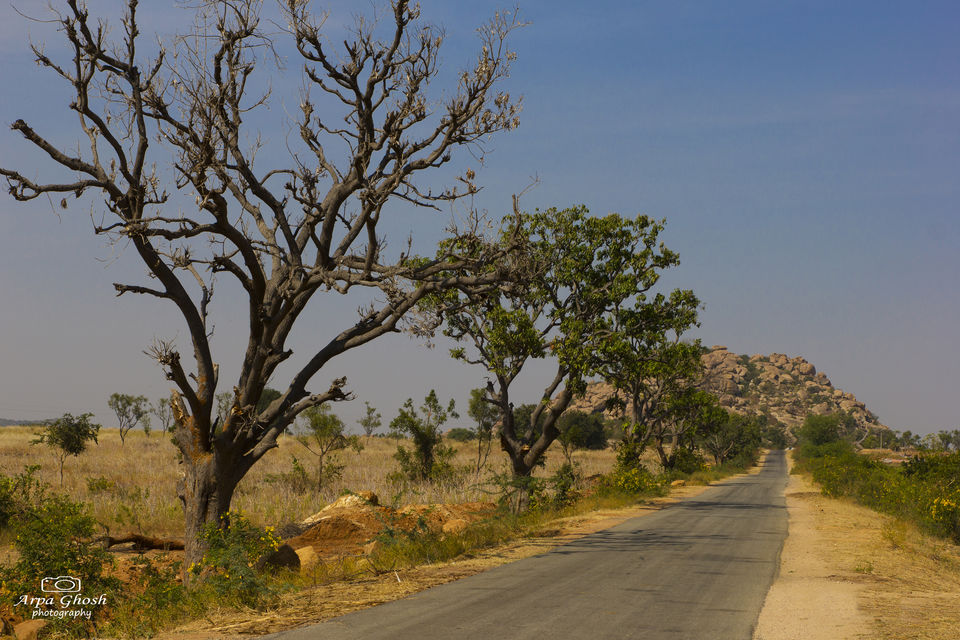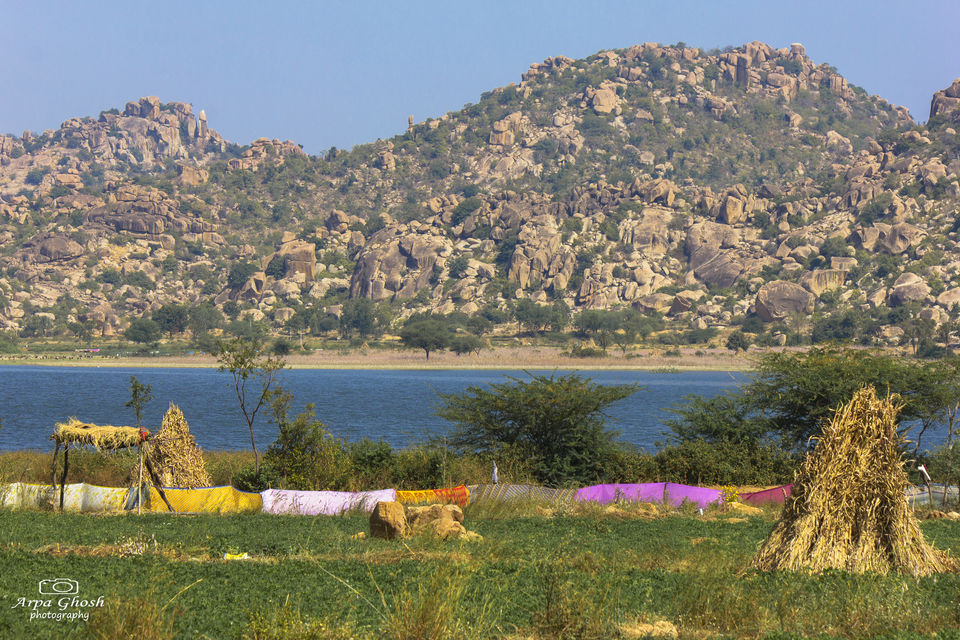 We reached Koilsagar Dam around noon. The Koilsagar Dam is constructed on Peddavagu River- a tributary of Krishna River. It is situated in a very picturesque location in between mountains. The view was very refreshing and scenic.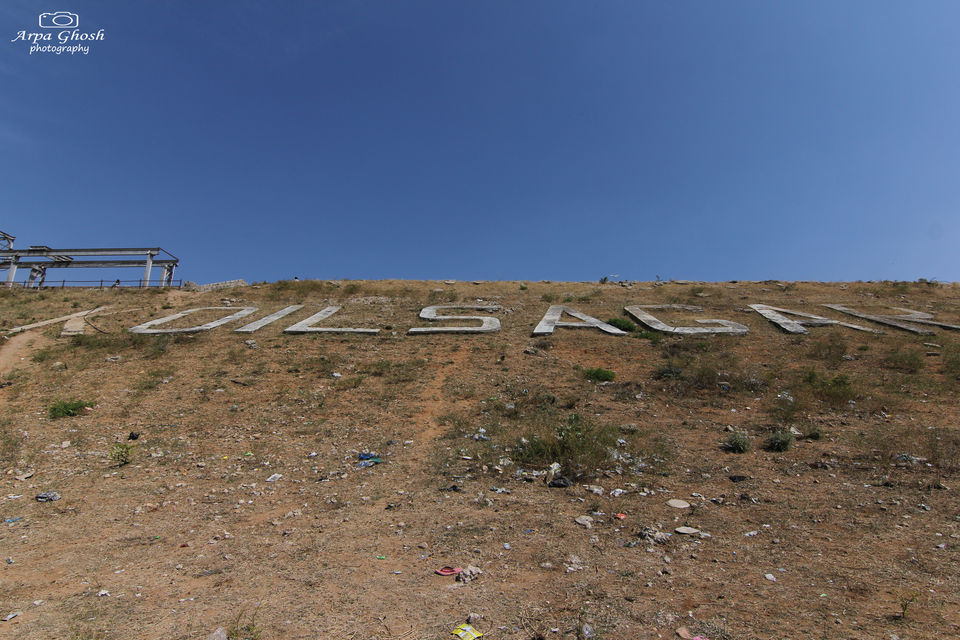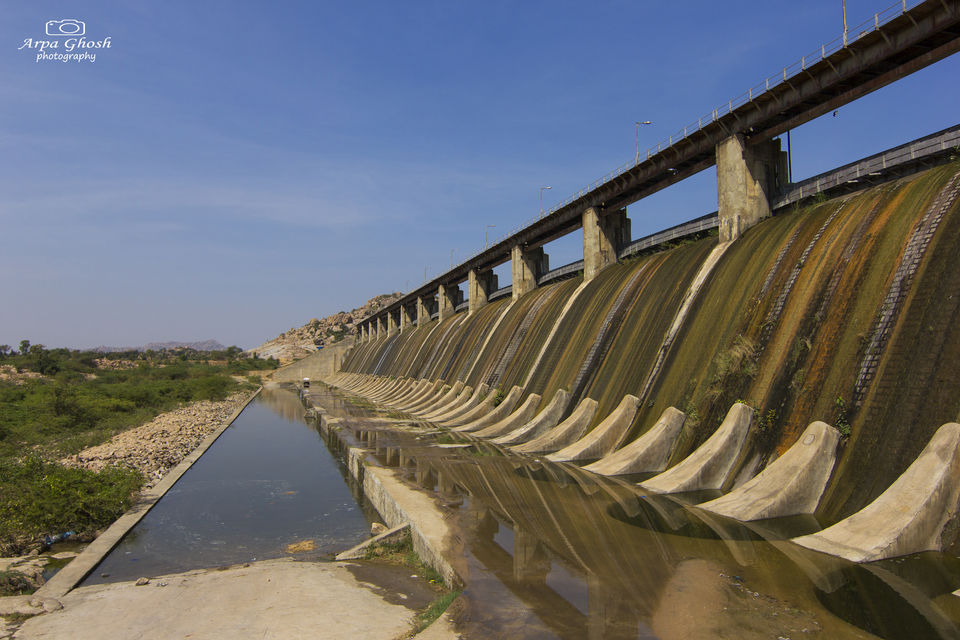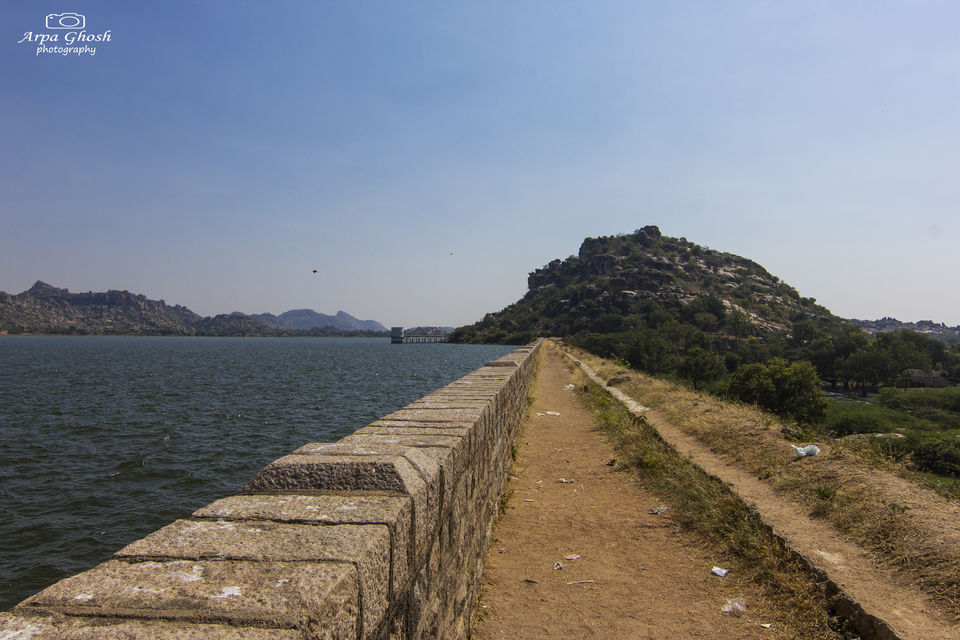 When the Sun is right above your head and there is no shade around, it becomes quite difficult to enjoy nature. That's what happened with us in Koilsagar Dam. There is no place to sit and relax by the Dam. There is no shade as such.
There is a stairway to reach to the Dam, from where you can enjoy the pictorial beauty of the water body. The gates of the Dam were closed. There is no boating facility on the Dam unlike Nagarjunasagar. There was a good depth in water level in the Dam; hence water recreation didn't seem to be a safer option either. May be due to this reason, the place doesn't offer any such activities.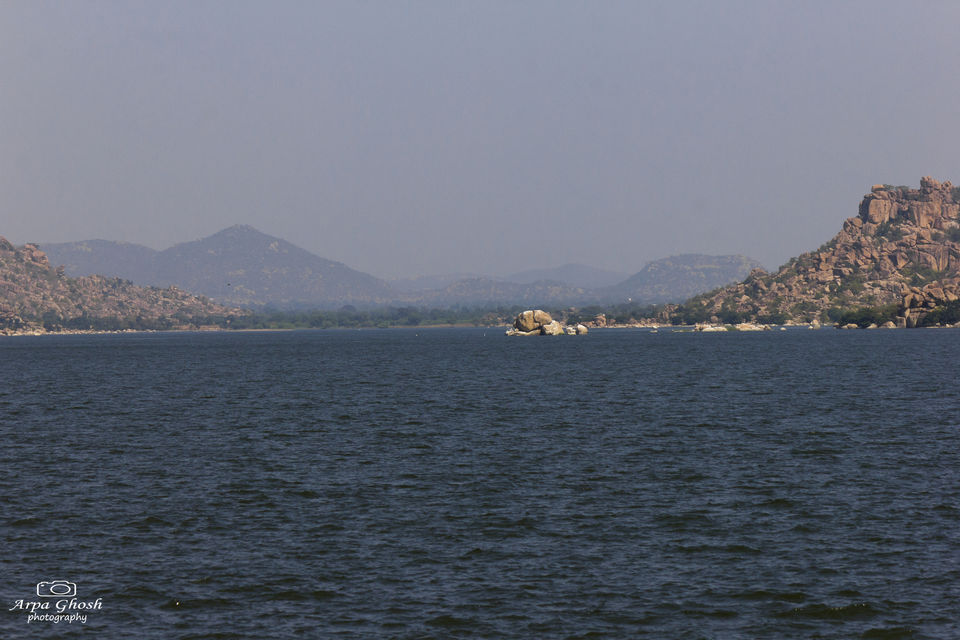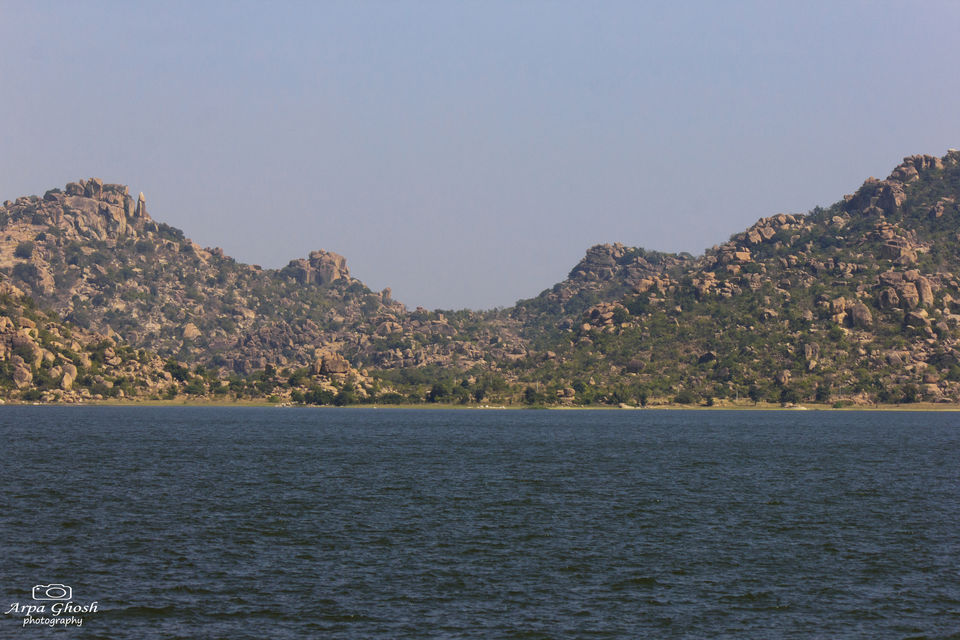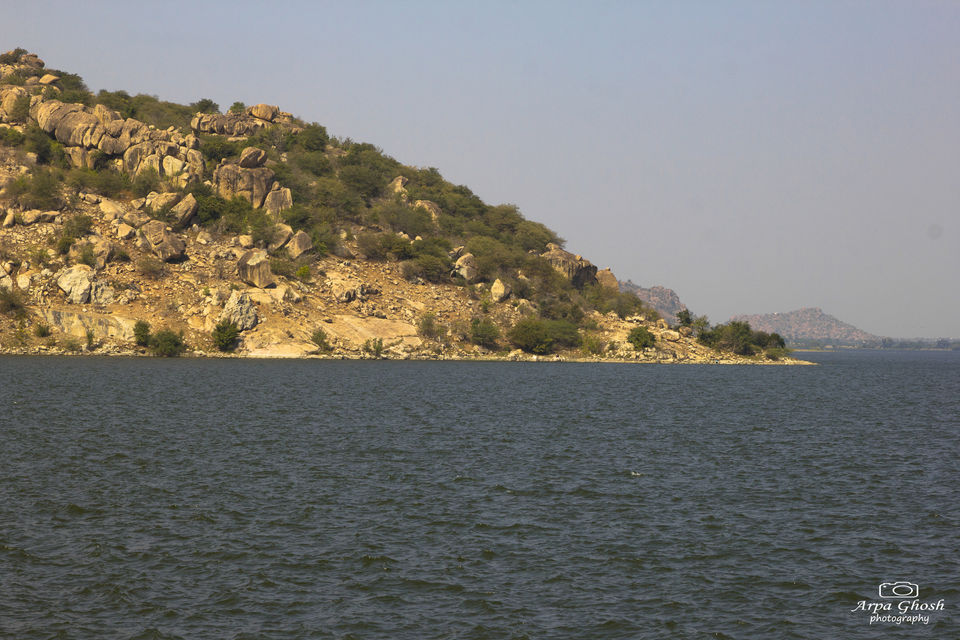 Few localites were in sight enjoying by the Dam in the afternoon. In-spite of the heat, the cooling breeze and sounds of water ripple were very refreshing. We enjoyed there for nearly 30 minutes, and then we left in lookout for lunch.
The place is so remote that we didn't have any expectation. Infact, we had packed sufficient snacks so that in the worst scenario, if we don't find anything, we would have snacks for lunch. However, on reaching the main road, we did find few options. The restaurants were extremely basic. We went to a Telugu restaurant and had lunch.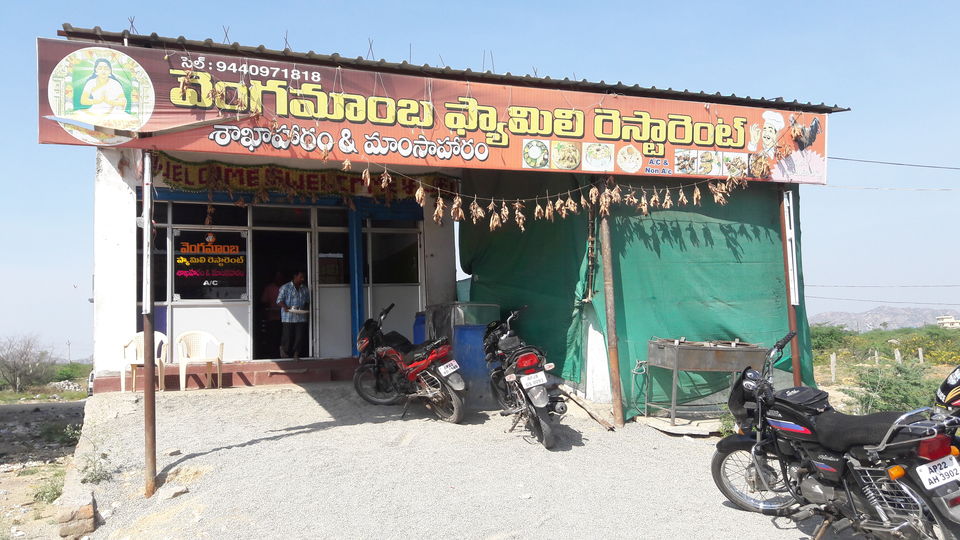 Having done with our lunch, we left for Koilkonda Fort, which is situated at 34 km away from Koilsagar Dam. The road condition was really good and we enjoyed our ride through the countryside.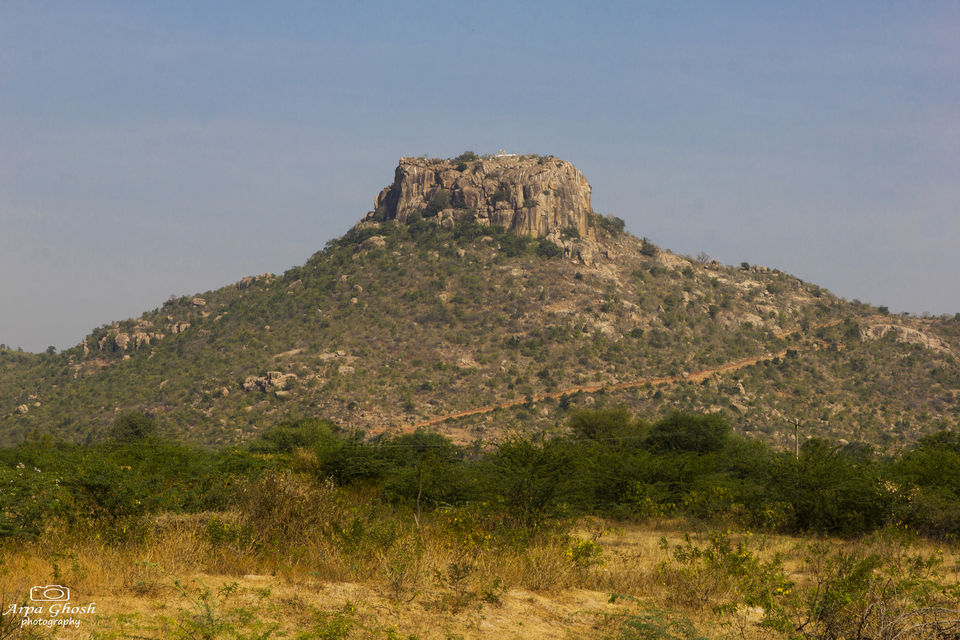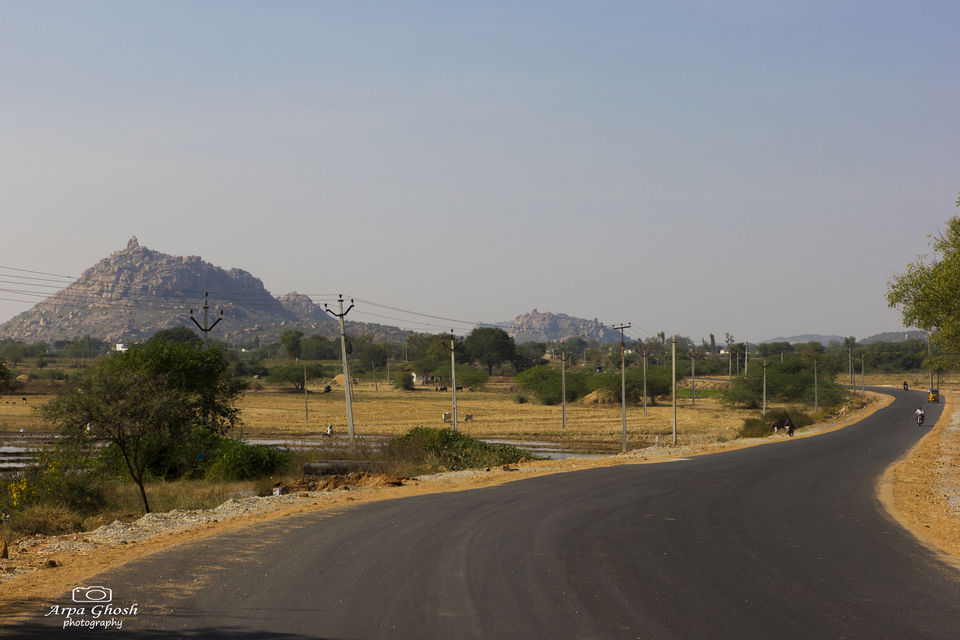 Within 1 hour we reached Koilkonda Fort. The Fort area seemed very vacant. As we approached nearer to the Fort, people started to stare at us in a suspicious way. We initially parked our Car at a distance from the Fort. As we started walking down to the Fort, a group of aged women drew our attention. They all started telling us in Telugu, which we couldn't follow. Later, a lady spoke in Hindi and asked us to park our Car right in front of them, near to the Fort, so that they can take care of our Car, else there is a chance that kids from neighborhood may cause some nuisance. We couldn't afford to take any risk. Hence,we obeyed them, parked our Car as directed, and left it in their custody and proceeded towards the Fort.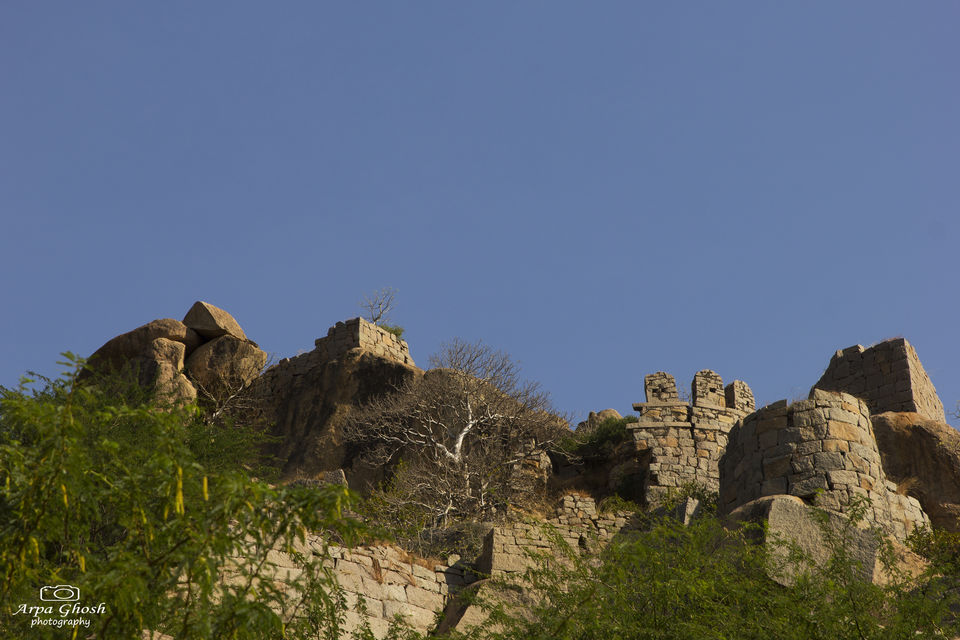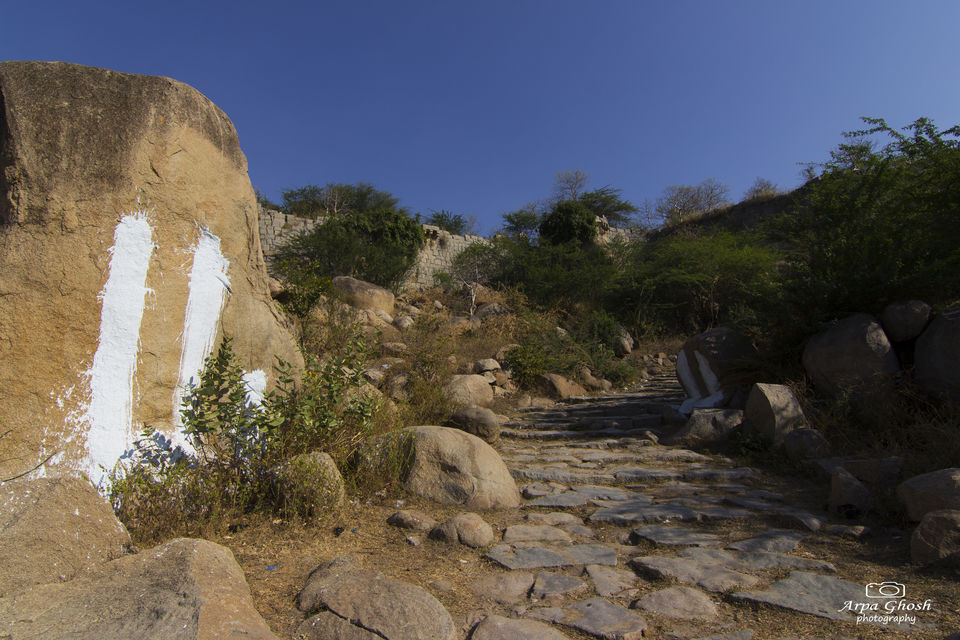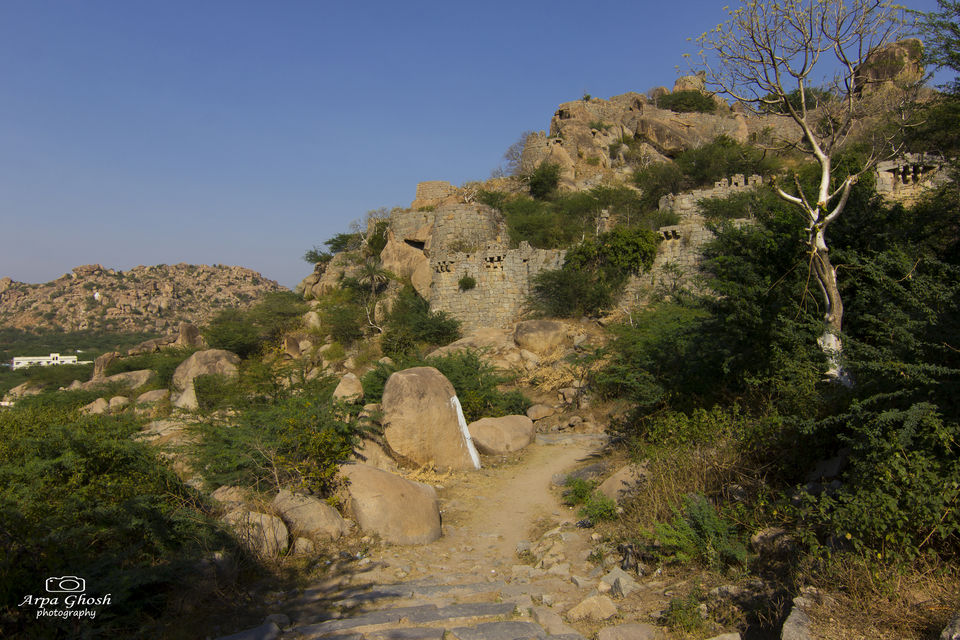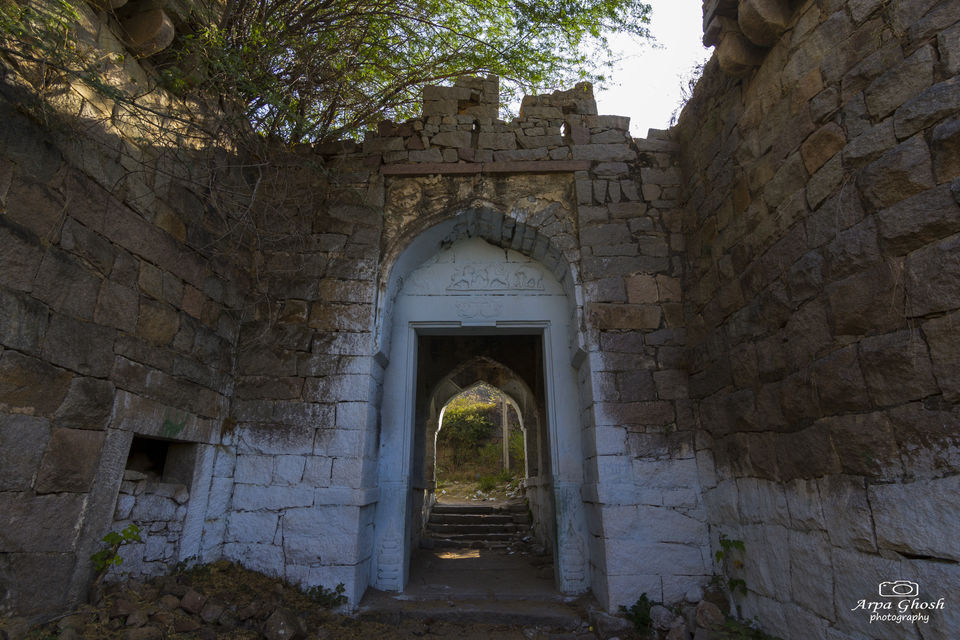 We observed that there is no one else in sight and we are the only 4 souls who are in their journey to explore the Fort. From the bottom, the Fort wall was visible. It is huge! Situated on the hill top, is the Fort constructed during the period of Qutub Shahi Dynasty. Unlike Rachakonda, this Koilkonda Fort has some existence at least as on today's date. One has to cross as many as 7 gates to reach to the top of the Fort. On the very first gate, one will come across a very heavy broad Chain lying, which leaves you with many questions about its significance.Unfortunately, there is none to quench your thirst. There are no guides or anyone around. There were some inscriptions on slabs in Telugu, which we couldn't read. Most of the gates had iconic symbols of animals, which I don't know what they signify! The minimum information that I have about the Fort, is solely collected from the Internet.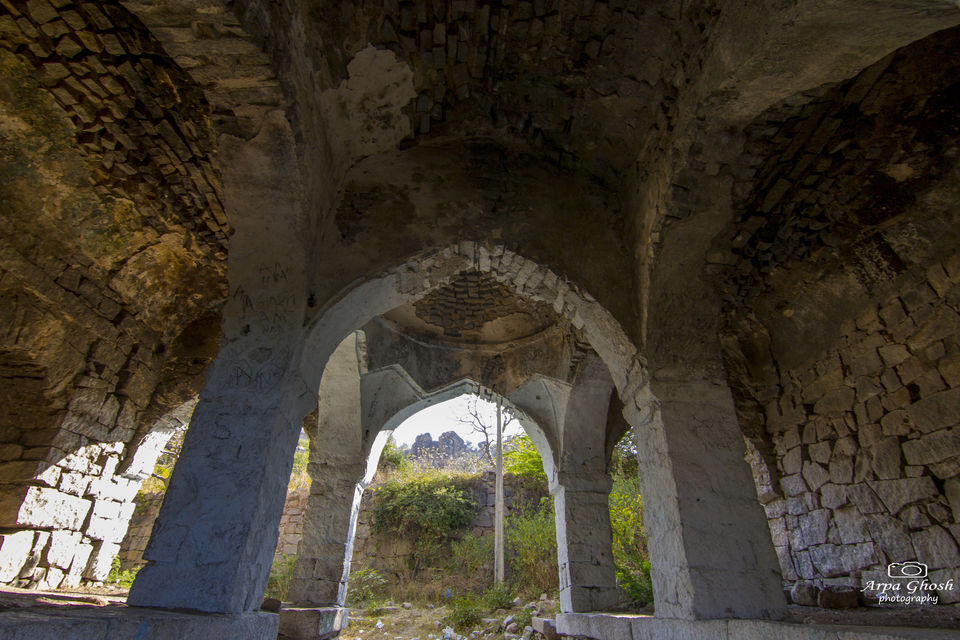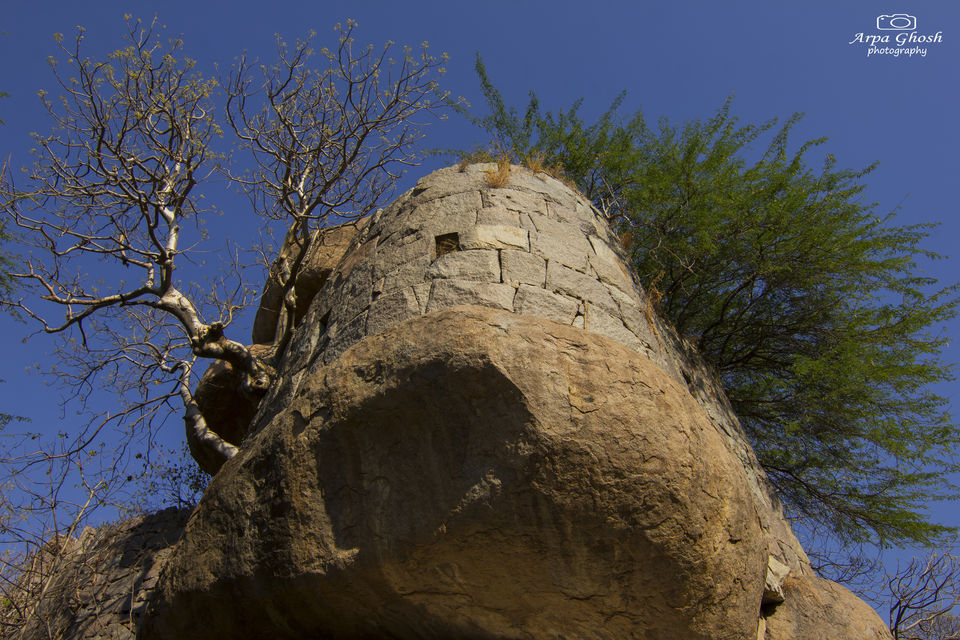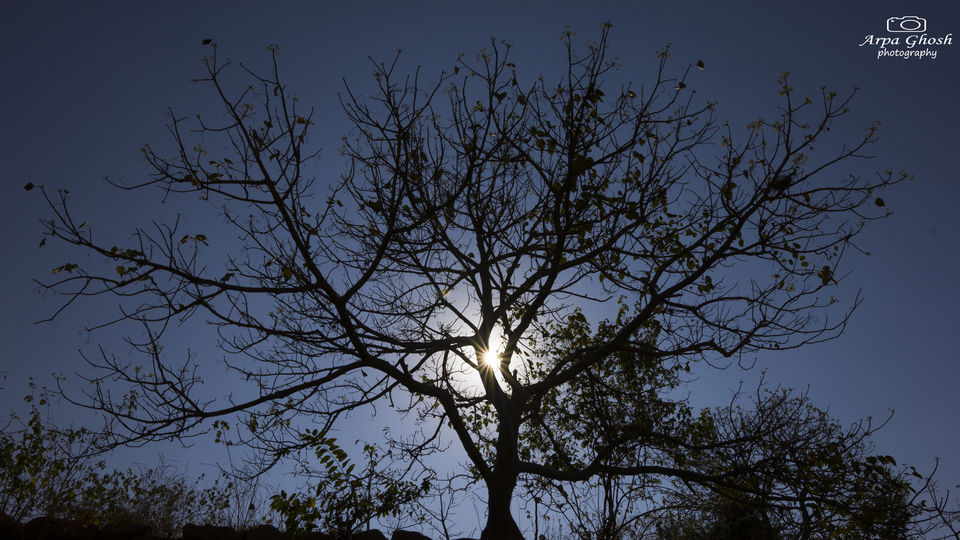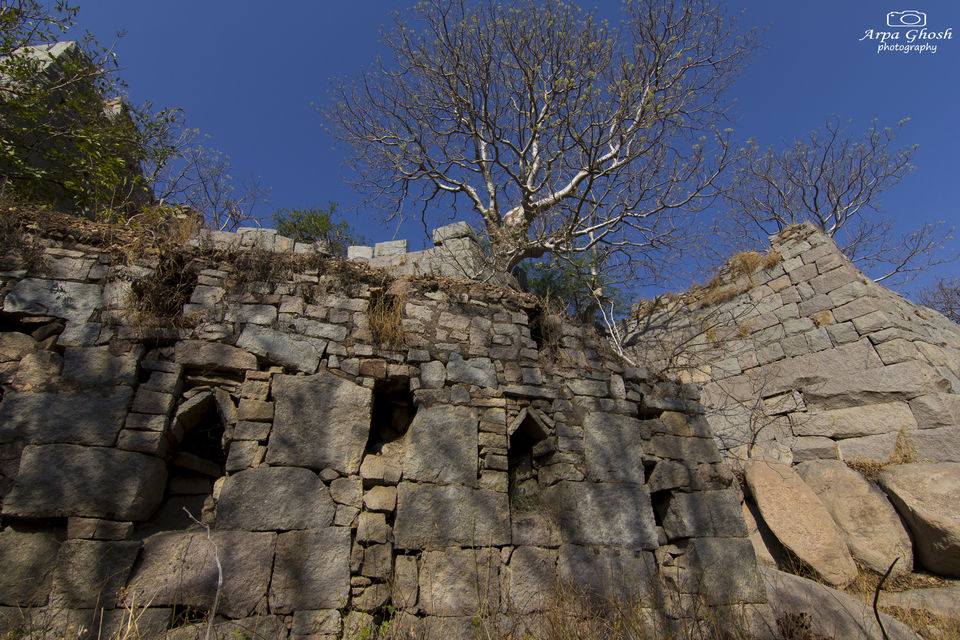 There is a clear cut way leading uphill. Uneven Stairways have been carved out leading you to the top! The path to the top is full of thorny bushes and slippery boulder stairway. The journey was quite strenuous and adventurous. The journey was all more thrilling due to the pin drop silence and deserted condition of the Fort.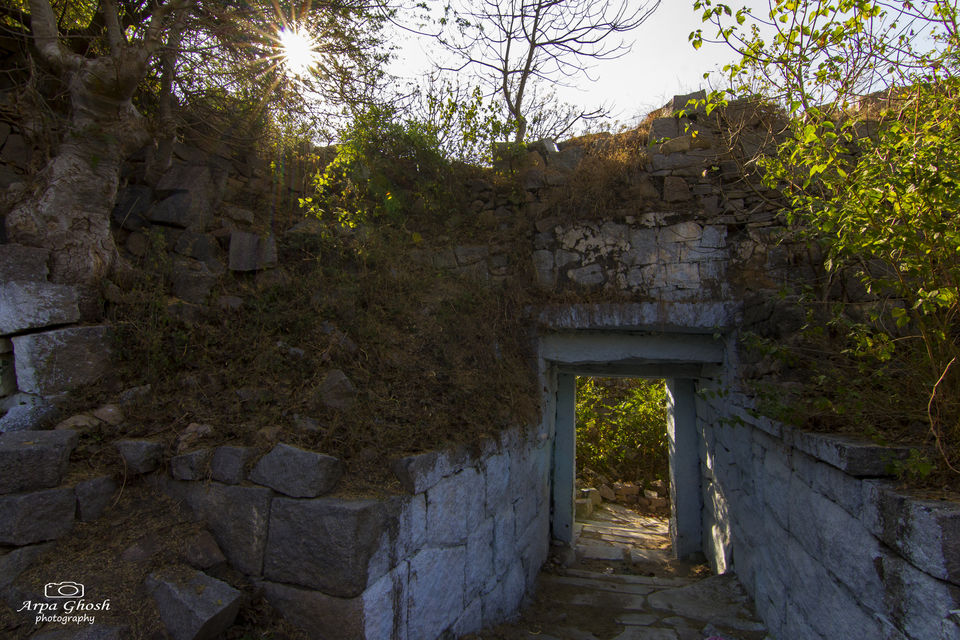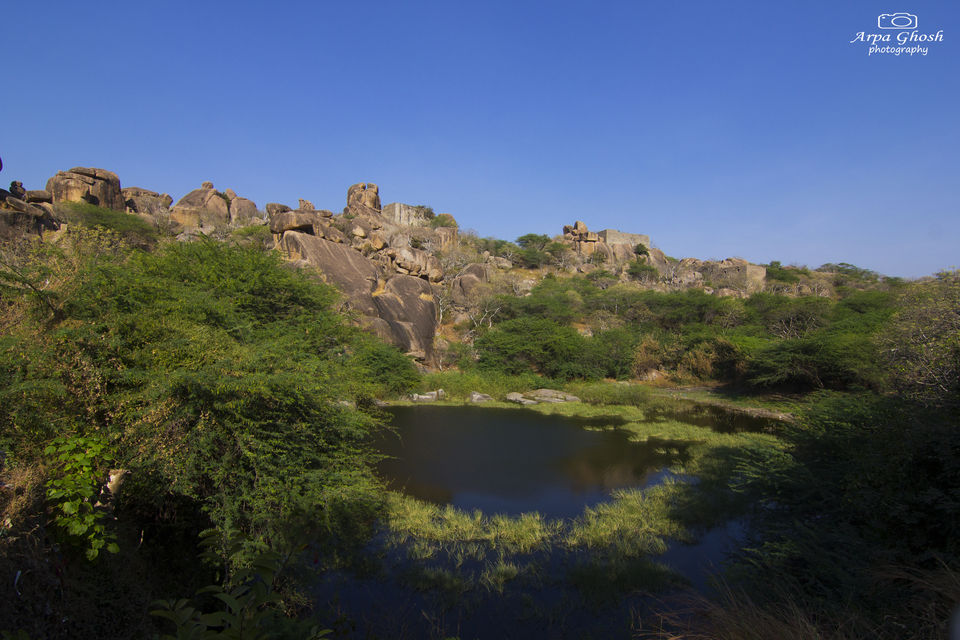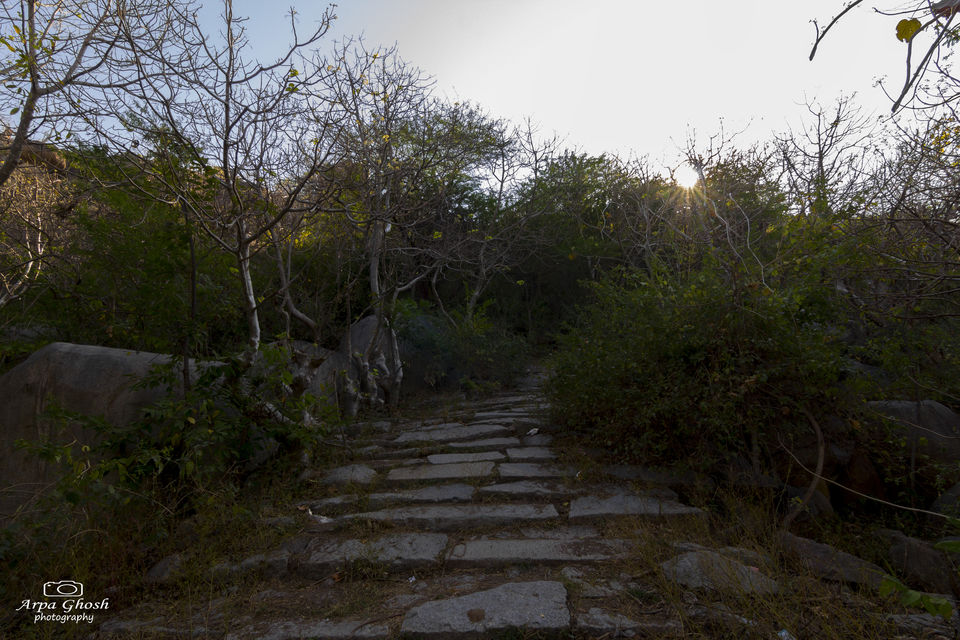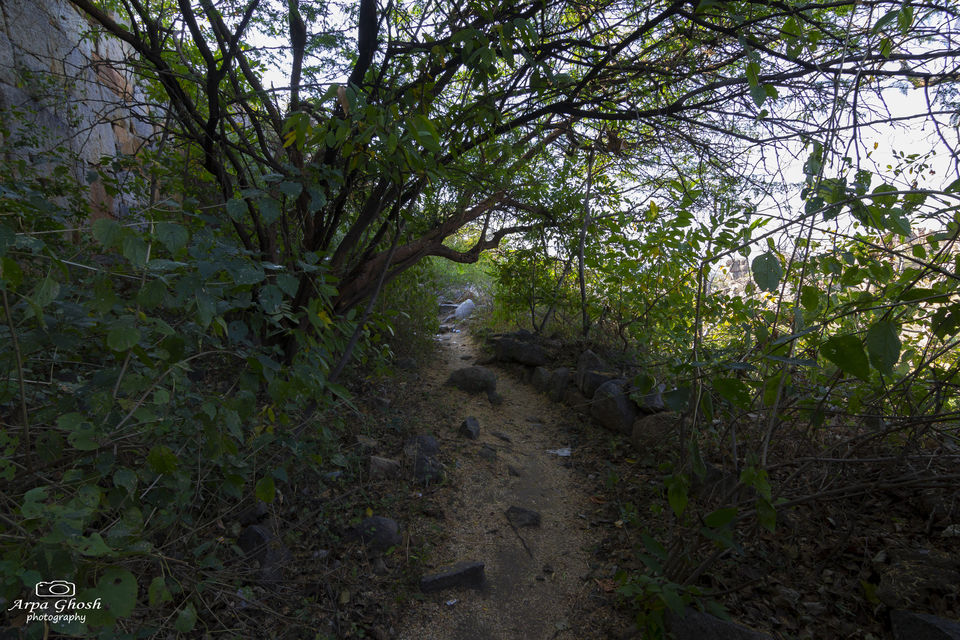 The Fort was big enough. One has to climb uphill at least 30-40 minutes to reach to the top. It is extremely surprising to note that on a winter afternoon, we were the only 4 souls in the entire Fort. We didn't come across a single person or any animal either in the entire Fort. It really felt eerie at times. Only the chirping of birds assured us of presence of life around.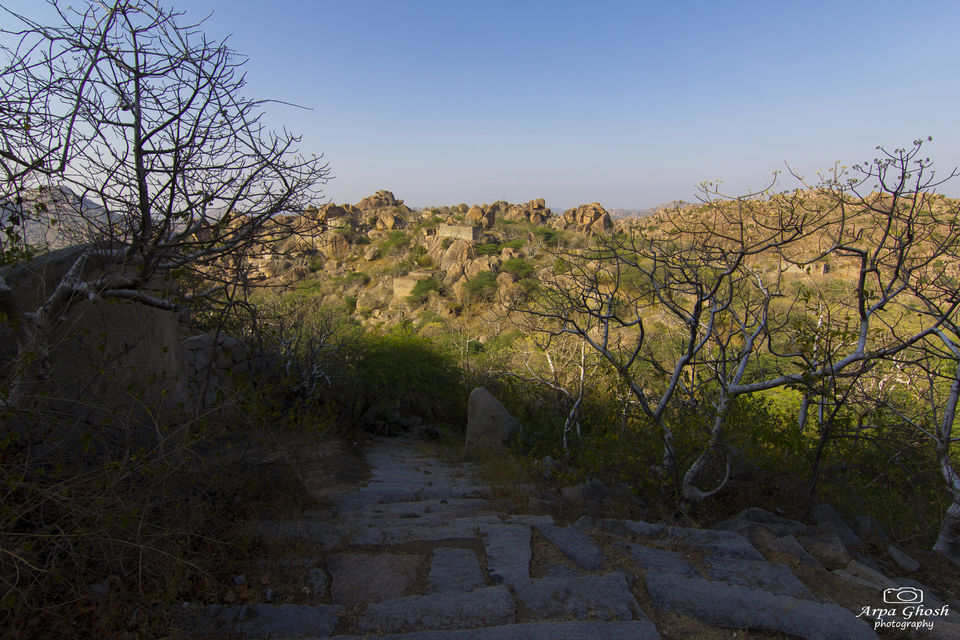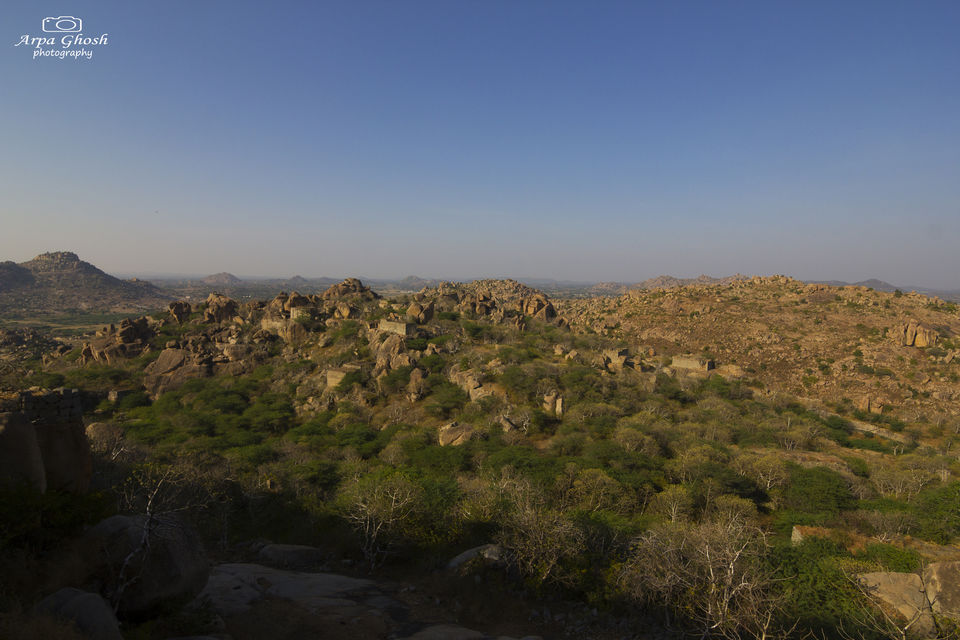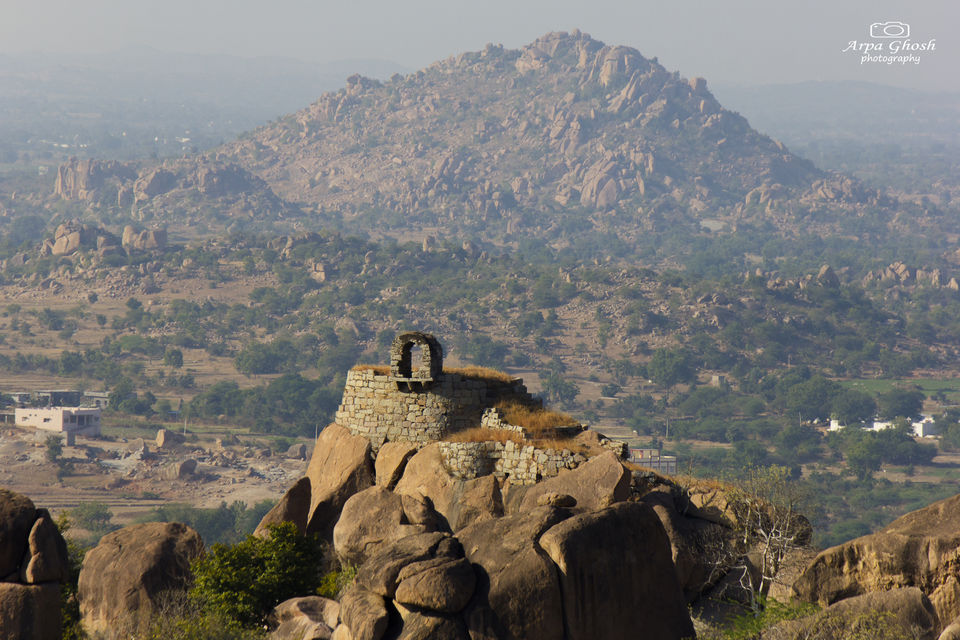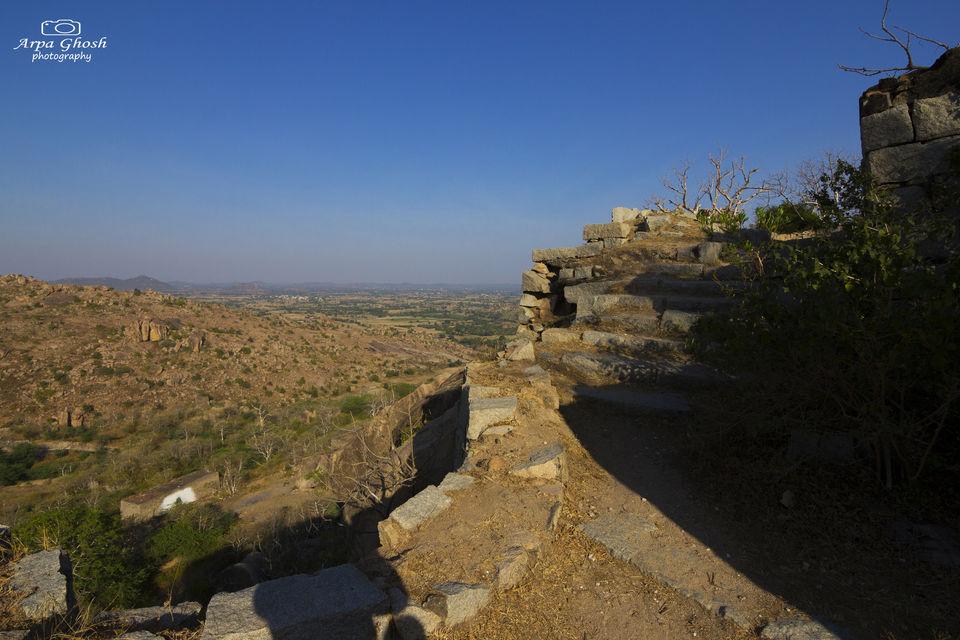 Finally, we reached the top. The view from the top will make the whole trek worthwhile. The view of the Koilsagar Dam, the greenery, the countryside was extremely beautiful. By the time we reached the top, it was almost 4 pm.~~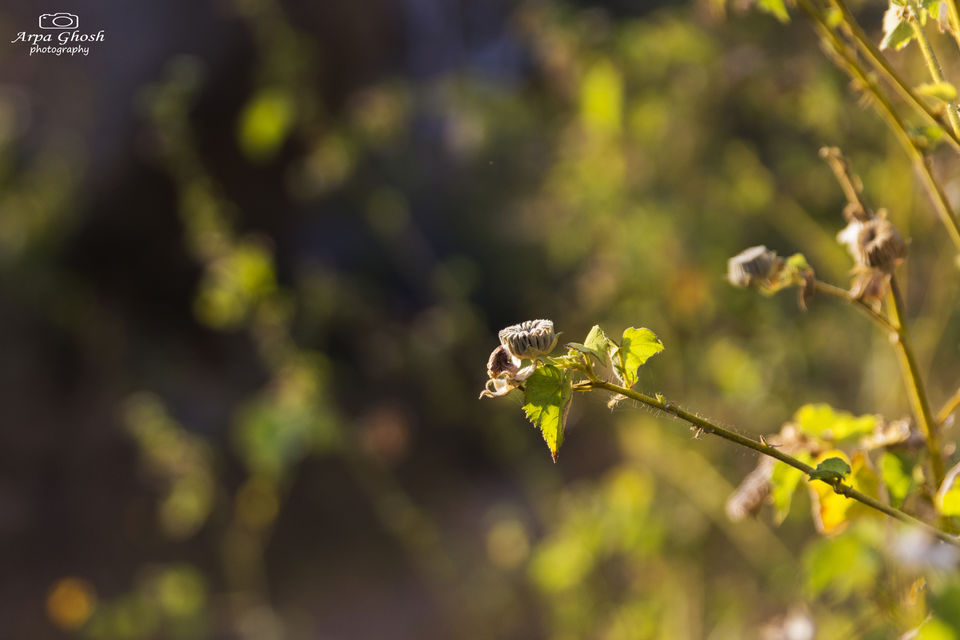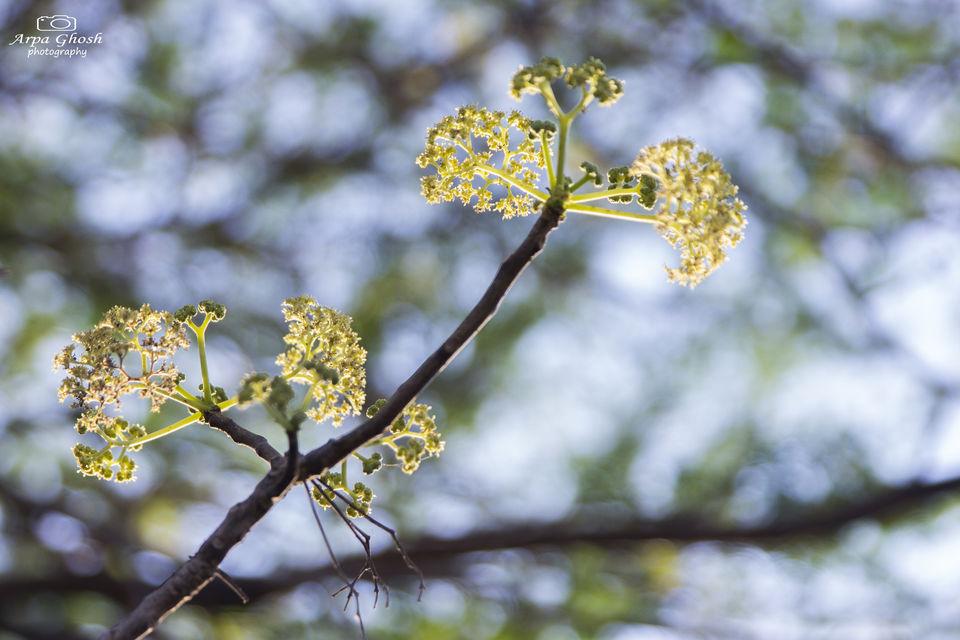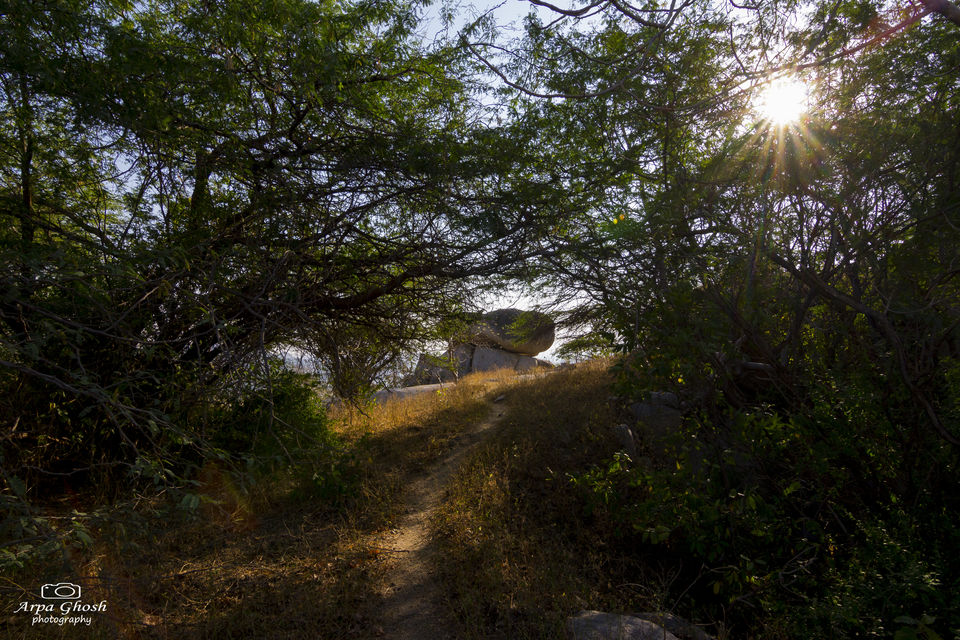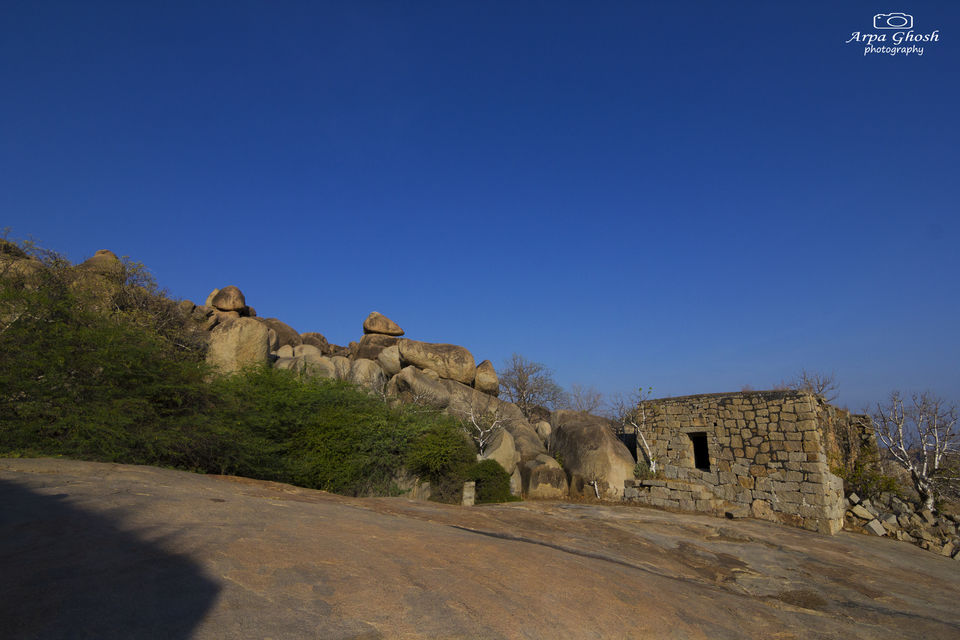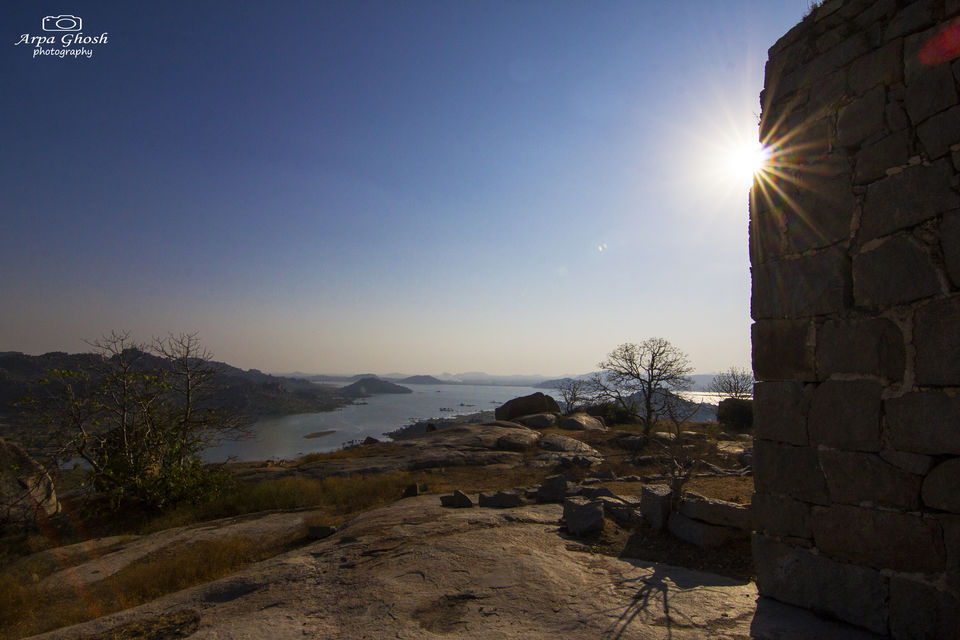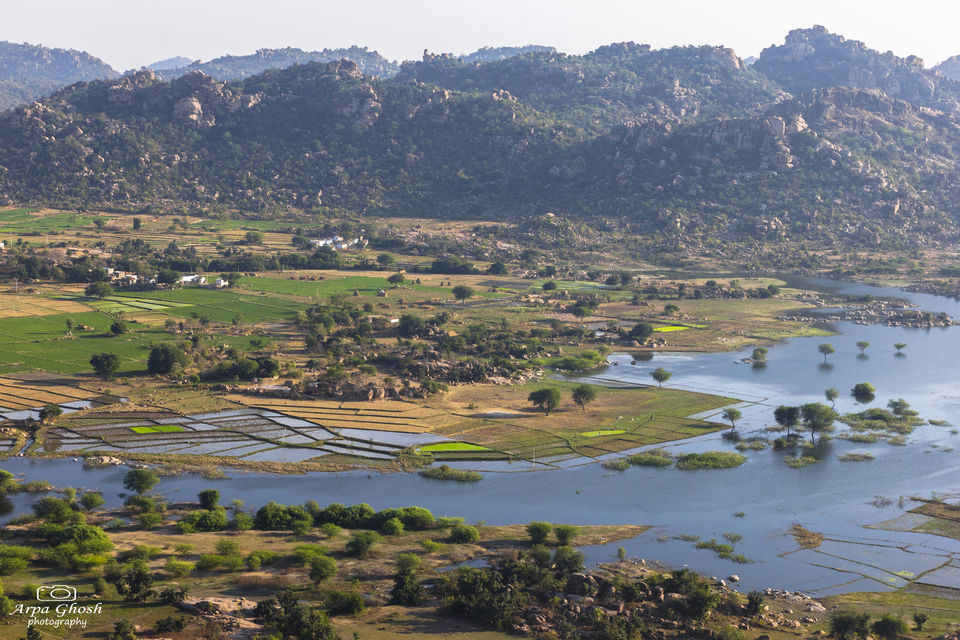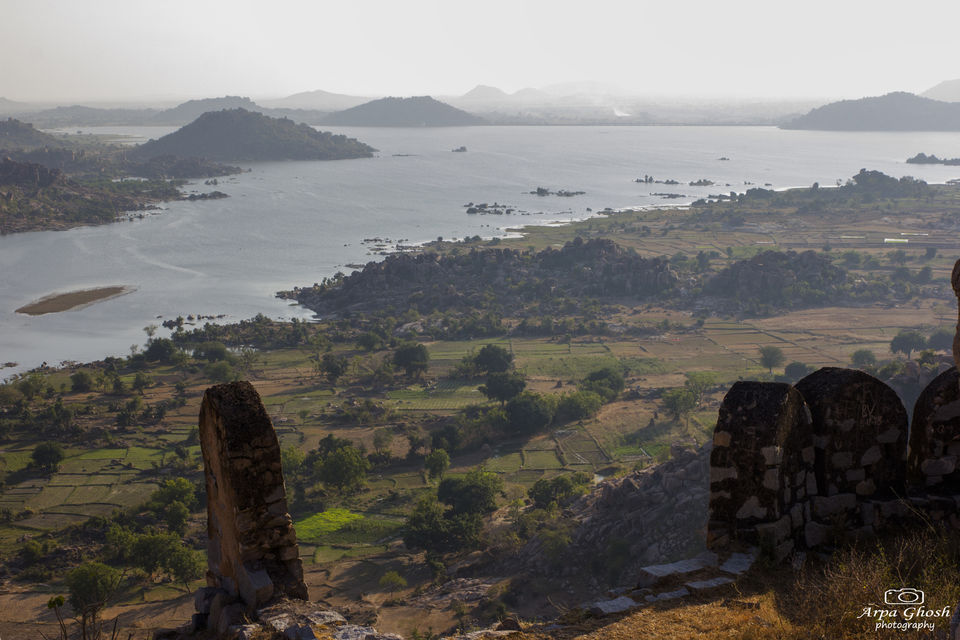 We sat for a while and enjoyed the beauty around. I wish we could wait for some time to witness the beautiful sunset from the top. As I already mentioned that the Fort was extremely desolate, we didn't find it safe enough to stay till sunset. Hence, we began our descent before sunset itself. We wanted to reach the base before Sunset. We safely came downstairs. The aged women greeted us and we heaved a sigh of relief to find our Car safe. The women sought for something, and as a token of gratitude, we paid a bit to them.
Overall, this is a perfect day trip from Hyderabad!
Visit Koilsagar & Koilkonda and get amazed!
Frequent Searches Leading To This Page:-
koilkonda fort and koilsagar dam, koilkonda fort history, koilsagar dam distance from hyderabad, koilsagar dam history, koilsagar dam photos