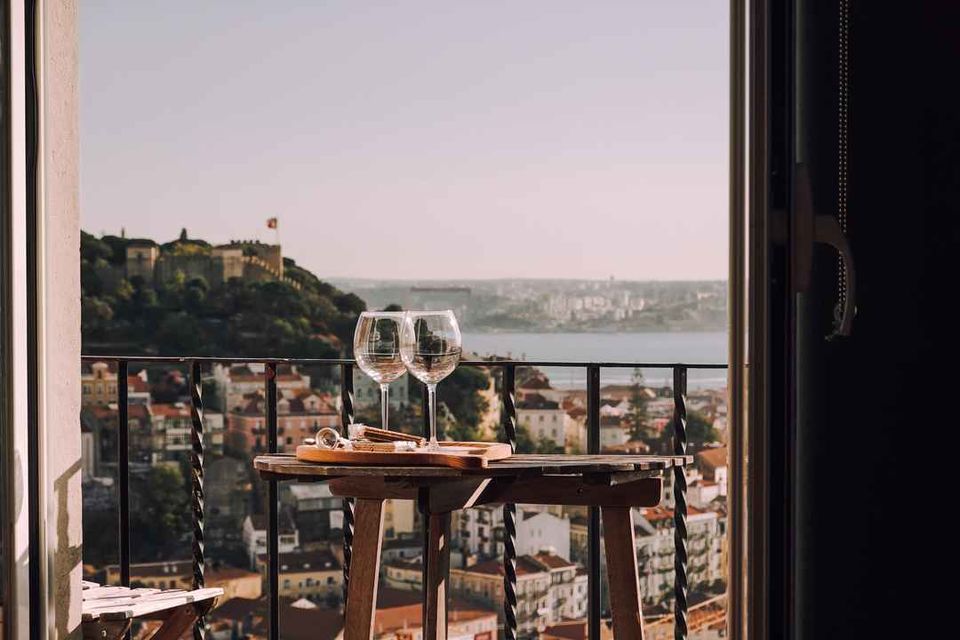 The first time I visited Udaipur, I was astonished by it's architecture and glorious palaces. Walking through the corridors facing the sparkling lake, bursting with colors and intricately carved windows, I never wanted to leave this place. But there was something more than the palaces that I loved - the food! Whether you want to go to a local restaurant with your beau or a romantic lakeside dinner, Udaipur has got it all!
Since Valentine's Day is nearby why not plan a quick getaway to Udaipur and celebrate love with your friends, family, or your life partner? And who says love should only be celebrated as a couple? Nope, it needs to be shared with all - friends, family, siblings, BFF. And there is no better way than sharing a meal sitting by the lake.
Get Ready For Some Food Coma!
There's something magical about chilling on a rooftop cafe! You can sip some chai or sit with a glass of wine, soaking in the sunshine. It's surely the best feeling during winters. Upre is located in Lake Pichola Hotel in Udaipur and caters to multi-cuisine taste buds. Overlooking the magnificent City Palace, Lake Palace, the temples, the bathing ghats and embankments - keep this on your list!
Location: Piplia Haveli, Lake Pichola Hotel, Outside Chand Pole, Udaipur, 313001, Rajasthan, India
If you are in a mood for celebration in a luxury romantic restaurant - Udai Kothi is the perfect option for candlelit dinner lovers. Perched on a rooftop around a pool, its famous for its ambiance and quick service. Book it in advance for you special date, anniversary, engagement proposal or birthday.
Location: Chand Pole Road Opp Chand Pole On, Hanuman Ghat Marg, Pichola, Udaipur, Rajasthan 313001, India
Your trip to Udaipur would be essentially incomplete without a visit to this iconic restaurant that serves delicious thalis. Natraj Dining & Hall Restaurant has been serving Indian thali for years without compromising on the taste & quality. Indulge in their unlimited thali with your loved one, and both of you can laugh when you are in a food coma!
Location: Near Udaipur Railway station, Jawahar Nagar
Nothing can beat this location. It's almost like sitting by the lakeside in Italy, only being surrounded by palaces! Ambrai is the perfect choice for a brunch or a dinner, enjoying the serenity that lingers in the air. Get yourself a glass of wine while you admire the beauty around you.
Location: Hotel Amet Haveli, Outside Chandpole, Udaipur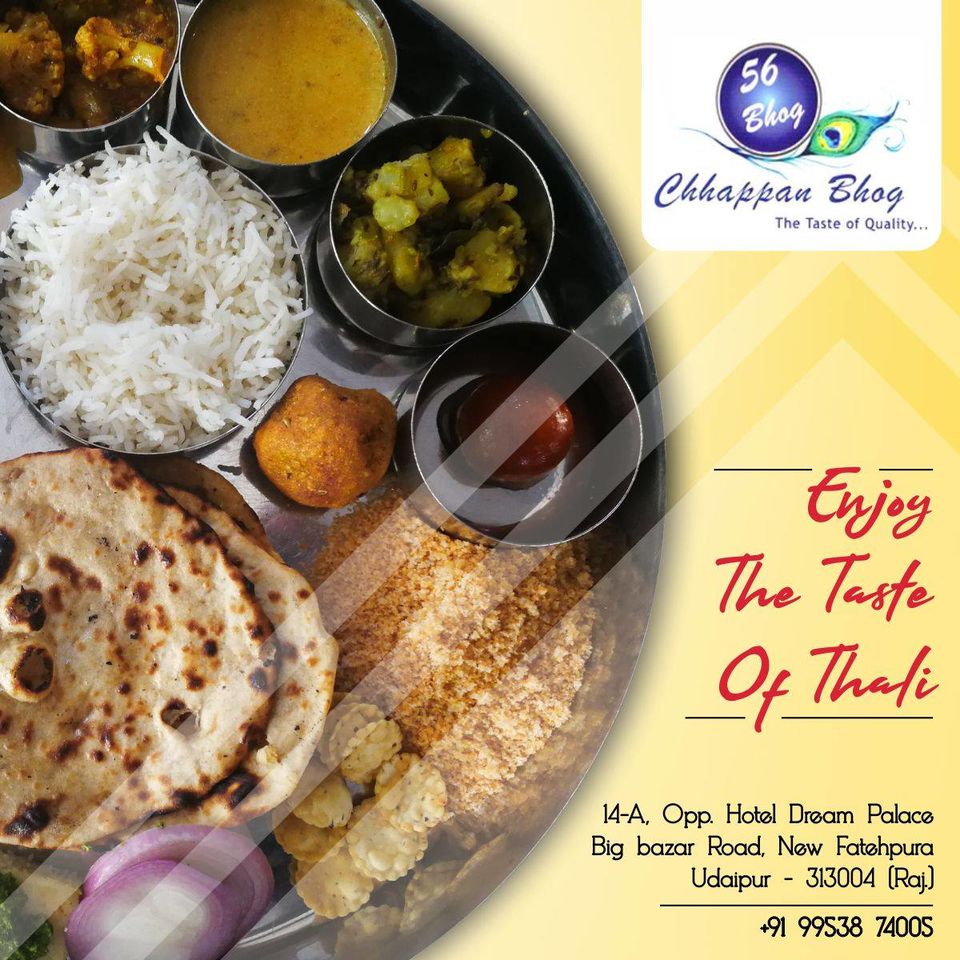 Will your trip to Rajasthan be fulfilling at all, if you aren't having your stomach stuffed with some homely dal batti? Chappan Bhog serves Dal Batti Thali and Rajasthani Thali which comes with Dal Batti Churma, Ker Sangri, Gatte ki Sabki, Pulao and other Mewari goodness. Forget about the calorie counts while you drop in here!
Address: Near Saheliyon ki Bari, Big Bazaar Road, Fatehpura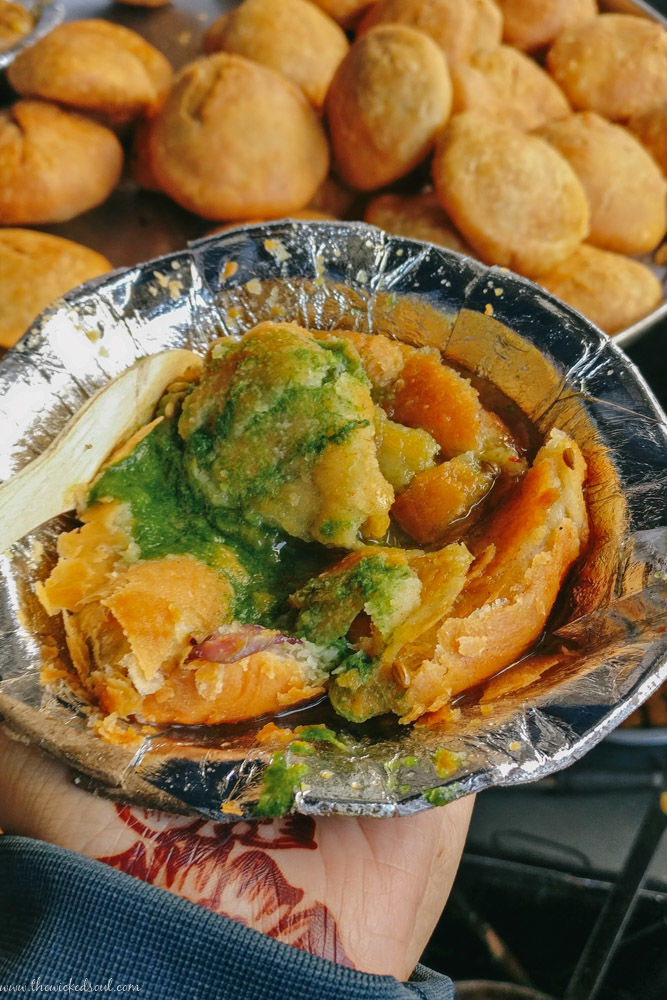 There are some couples who absolutely love to binge on street food more than going for fancy dinners at expensive restaurants. And I am definitely one of them. And if you're also like me, you must go to Paliwal Restaurant for some scrumptious 'Moong Daal Kachori.' You can also try out their Pyaaz Kachori & Masala Kachori.
Location: Jagdish Temple Road, Old City
For the coffee-lovers out there, Jheel's Ginger Coffee Bar is the perfect place for a coffee or a pizza date. Whether you want to go here for an afternoon 'pick-me-up' caffeine rush or an evening chilled out date - nothing can go wrong at this place - and all thanks to its priceless location!
Location: 52, Jheel Guest House, 56, Gangaur Ghat Marg, Udaipur, 313001, India
Udai Art Café is a Greek coffee shop with chic vibes. Initially run by a Greek lady, the restaurant serves some delicious Greek and vegan dishes. If you want to chill with some good coffee and take Insta-worthy pictures, this place is just perfect.
Location: Near Jagdish Temple, Chandpole
Sun N Moon Restaurant & Café claims that they are the highest rooftop restaurant in Udaipur. Step into a Pinterest-worthy Greek restaurant alongside the beautiful lake. As the sun goes down, relax here with your loved ones. This place is perfect for a drink while you witness the city lights go on after dusk.
Location: Rooftop of Banjara Hostel / Treebo Udai Niwas, near Jagdish Temple Road
Jagat Niwas hosts two restaurants and a bakery. Both the restaurants - Chandni and Jharoka, offer beautiful views of the Pichola lake. Book Chandni for a candle light dinner or Jharoka that offers a regal setting. Head to the bakery if you are in a mood for something sweet. Trust me when I say this, you won't be dissapointed.
Location: 23, 25, Lal Ghat Road, behind Jagdish Temple, Old City, Udaipur, Rajasthan 313001, India
Whether it's a romantic dinner or a casual coffee date, anything is good enough when you make an effort. After all love isn't what we show only on Valentine's Day, it's what we share on daily basis. This day is a chance to plan something utterly romantic and there's no better place than Udaipur - aka the City of Lakes!
Ready to travel for free? Earn credits and redeem them on Tripoto's weekend getaways, hotel stays and vacation packages after the pandemic is over!
Explore the best of travel inspiration on Tripoto Instagram!