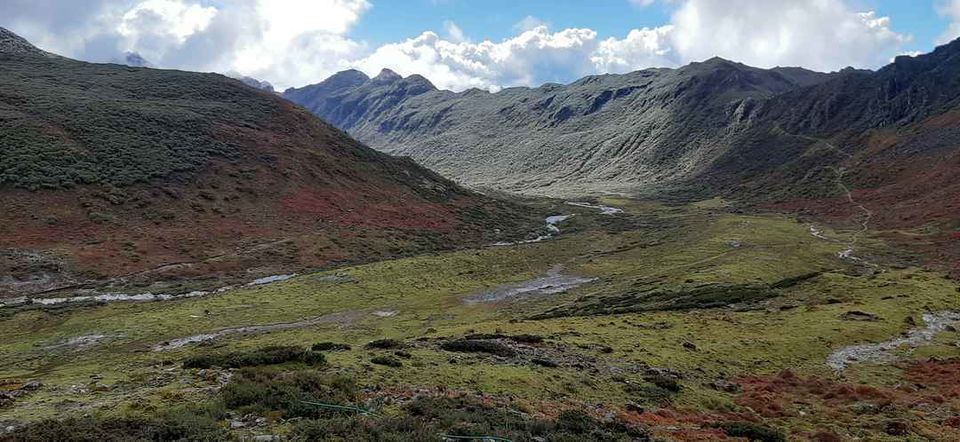 A trip to North East was perhaps the most challenging, intriguing and adventurous trip I've ever had and I must confess that it was totally worth it.
My wife and I were planning a trip to celebrate our wedding anniversary in a place which was talked about by few and was unexplored in real sense. It was after hours of internet surfing and suggestions of our friends, we realized that a trip to the North East can be something which fits our criteria in every sense.
Once the destination was fixed, we started booking the tickets and hotels/home stays for the trip. Our return flight tickets from New Delhi to Guwahati costed around 16,000 INR for the both of us - thanks to Makemytrip. The next thing which we did was to book a Zoom Car for our 10 day trip. Though I didn't have prior experience of driving in the mountains, but I was sure that I'll be able to manage. The car costed us around 38,000 INR (excluding fuel) for the km range of upto 2,100kms. I guess the prices were a bit high as it was festival time with Dussehra and Durga Puja around the corner.

I want to add here that there are other ways to reach Tawang than taking a self driving car, like on a helicopter (Pawan Hans) which flies from Guwahati to Tawang , shared Sumos and private taxis. As the seats in the helicopter are only confirmed a day before you fly and we didn't want to base our entire trip on that last moment surprise of confirmation/rejection. The other reason was that we didn't want to miss the beauty which the nature has to offer along the way so we chose the self driving car.
The last thing which we booked were the rooms in hotels and home stays as it takes a significant amount of time in finding the right room at the right price. With their pay at the hotel option and 0% cancellation charges (if cancelling within the time frame), Booking.com made me their lifetime customer.
For tourists entering Arunachal Pradesh or few other states in North-East which share their borders with neighboring countries, they need to apply for an Inner Line Permit. It is a permit issued by the government to keep a track of the tourists entering and leaving the state (as A.P. shares it borders with China and Bhutan) so it's mandatory to obtain the permit. The permit can easily be obtained by applying online at eILP and making a nominal payment of around INR 100 + taxes per head. You'll be intimated by SMS and will be able to download the permit within next 2-3 days.
Since there is no mobile network available throughout the trip except in few major cities/villages along the way, it is recommended to download offline google maps and your playlist before you leave. They will be your best friend throughout the journey.
For the sake of keeping it concise (although it's long enough already) and not burdening you with a lot of information, I've decided to keep this blog limited to New Delhi-Guwahati-Bomdila-Tawang-Tezpur only in Part 1. For the remaining part of the trip (Part 2) from Tezpur to Shillong, Krang suri, Dawki, Mawlynnong, Cherrapunji and Guwahati you can click here.
That being said, we should now take you to our journey of the paradise - Tawang.