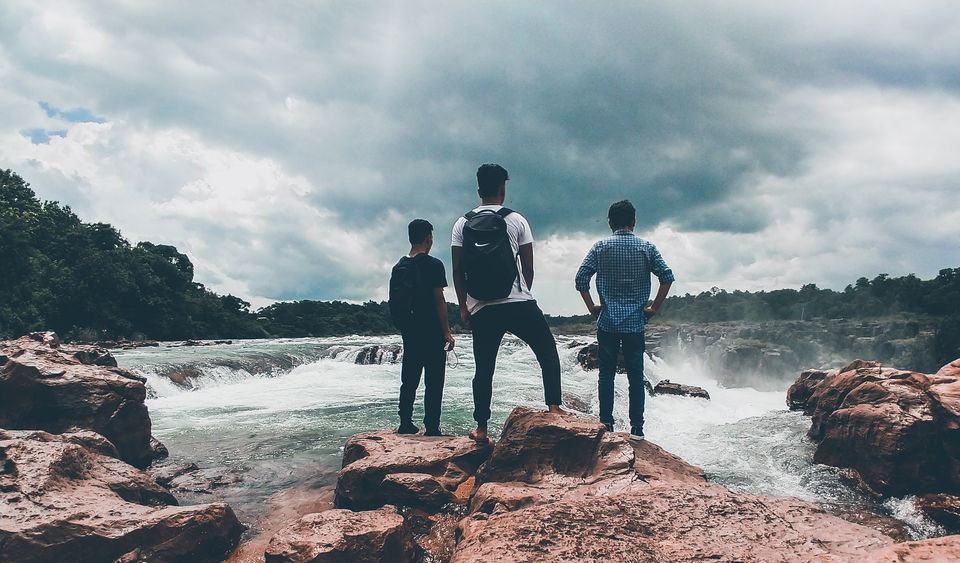 Date: 22nd September 2018
Me and some of my hostel friends have decided to visit a place called, Panimur falls, which is in Dima Hasao District of Assam. We saw numerous pictures of it before and wanted to explore it desparately. So finally the day came. We started our journey from the cultural capital of Assam, Tezpur.
We booked a Tata Winger, as the number of friends were around 10-12. We started our journey at around 6:30am. Initially the roads were good, but at the later part it felt like we were into some isolated part of the world. All we can see was forest at the both sides of the road, and some small huts in between. Nothing else. Road was worse. Thankfully, that was a sunny day, so we didn't had so much of trouble. But it would have been a rainy day, then I don't think we could have reached the destination. There were huge pits after every metre in the road. So, to travel by this path in rainy days would be impossible for any vehicle. But yes, Google Maps did a great job in finding the exact location.
At around 10:30_11am, we were at the destination. Beautiful place. Totally isolated from the world. Amazing. The speed of the water was unbelievable. If someone falls down, there's no way to rescue him. Dangerous, thus amazing.
The place is so isolated that we refused to stay longer. Therefore at around 3pm, we decided to return back. We were damn hungry till then. So we did our lunch in Lanka. We reached Tezpur again nearly at around 6-7pm.
There are lot of pictures of the place. You can visit my Instagram handle to see some of those. You can get any information about the place through me. Do visit the place. Amazing beauty of nature.
My Instagram handle: @sturdbutsane
N.B- I couldn't tag the exact location, since it was unavailable here. Still you can get it through Google Maps.
Thankyou.