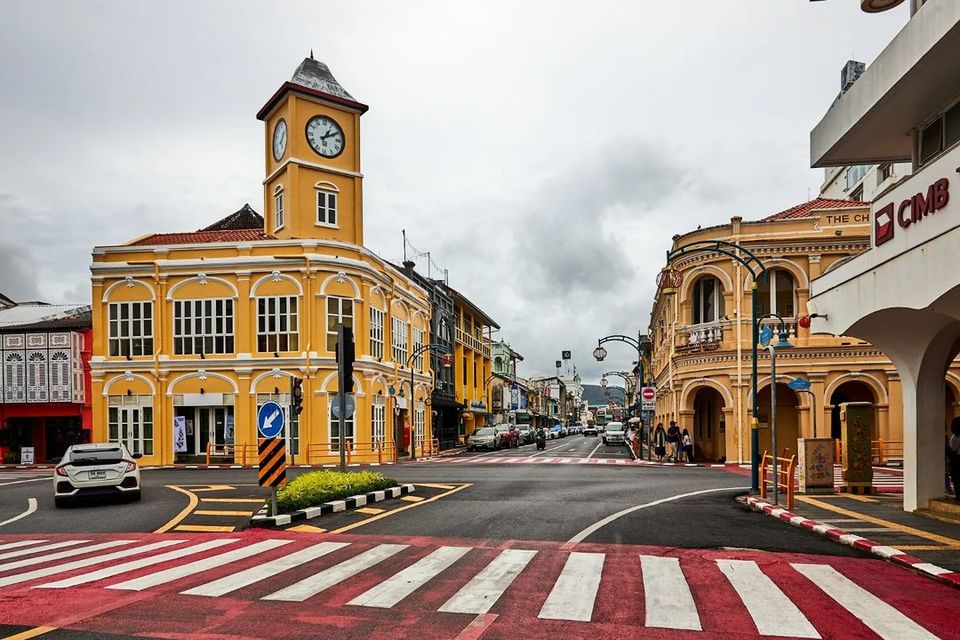 An explorer in Phuket
My day started with finding a local restaurant and trying unique Pineapple Rice.
It was a free day with no fixed plans so I opened Google maps and pinned any location I liked.
The best way to go around places I found is Bike Taxi, renting a bike was also an option but the police scam is very famous and avoiding it was a good option.
I came back to The Old Town and walked in every street looking for stories and angles. Old Town has lot to see and experience.
My first pin📍landed at Ao Yon Beach. A beach with no one, just a local family collecting shells to make jewellery.
This beach is a shell cemetery.
This beach was so remote and empty that I had to ask my bike taxi person to wait for me as there was no other option if he goes.
Next point is Cape Phrom Thep, as you can see with the name, there was no way internet can tell you about this place. Just random pin 📌 can.
It's a beautiful view mount for beaches and islands.
Karon Beach, it is off season of Phuket right now so all the shops and around were closed and the beach are dead, only Patong Beach is active.
I reached the famous Freedom Beach entry point, but it was getting dark and at entery a local shop owner was asking for entry fees, I didn't liked the vibe around and decided to skip it.
On the way back I found a nice view point of Patong Beach.
Last but not the least, the infamous Bangla Road after dark.
You have heard and read about it a lot but there's not much photos of it on web. No one dares to capture it I guess. But me😉
Bunch of photos out soon 😎
If you like such narrations and you are reading it till here. Do let me know in the comments, that's the motivation to write more :)
#thailand #thailandtravel #thailandnightlife #Capephromthep #banglaroad #karonbeach #walkingstreet #thailand🇹🇭 #thailandtrip #thailandholidays #phukettrip #explorephuket #phuket #patongbeach