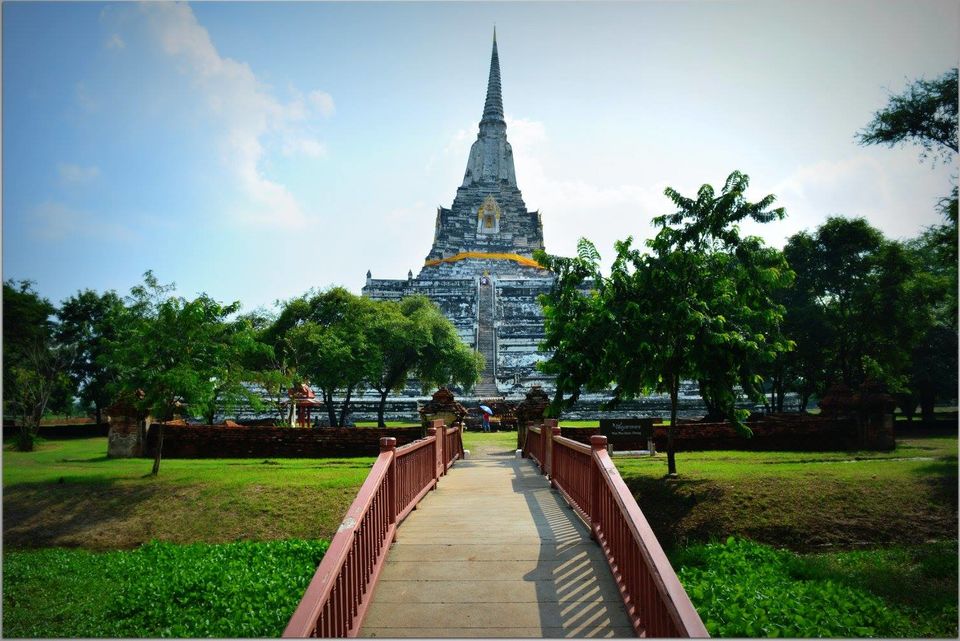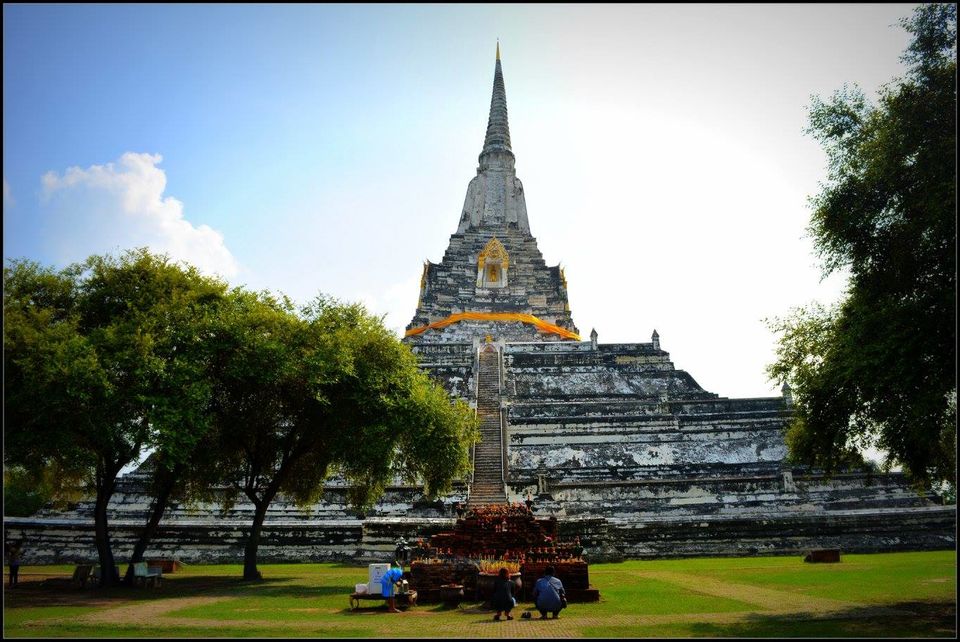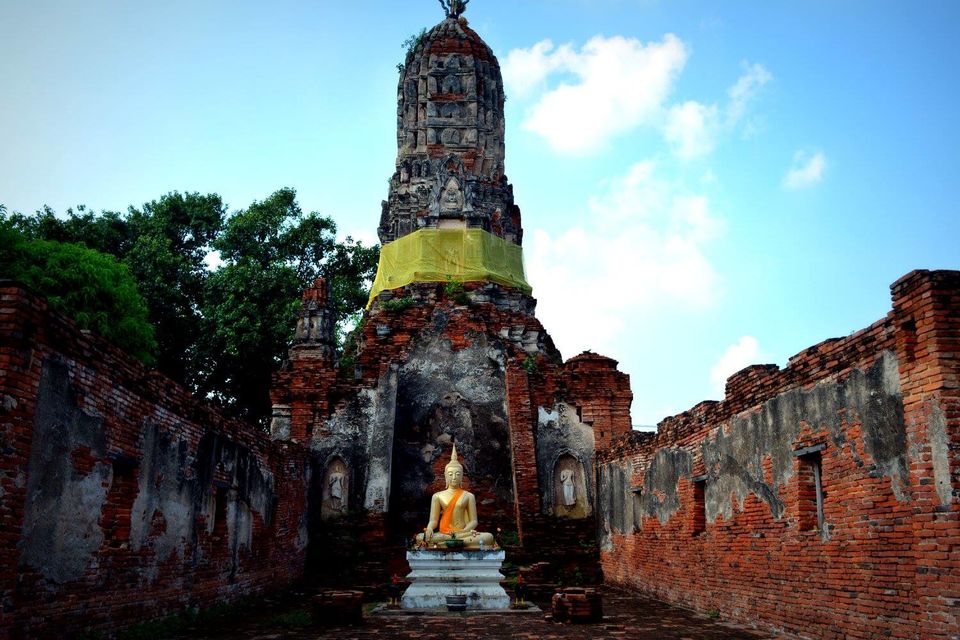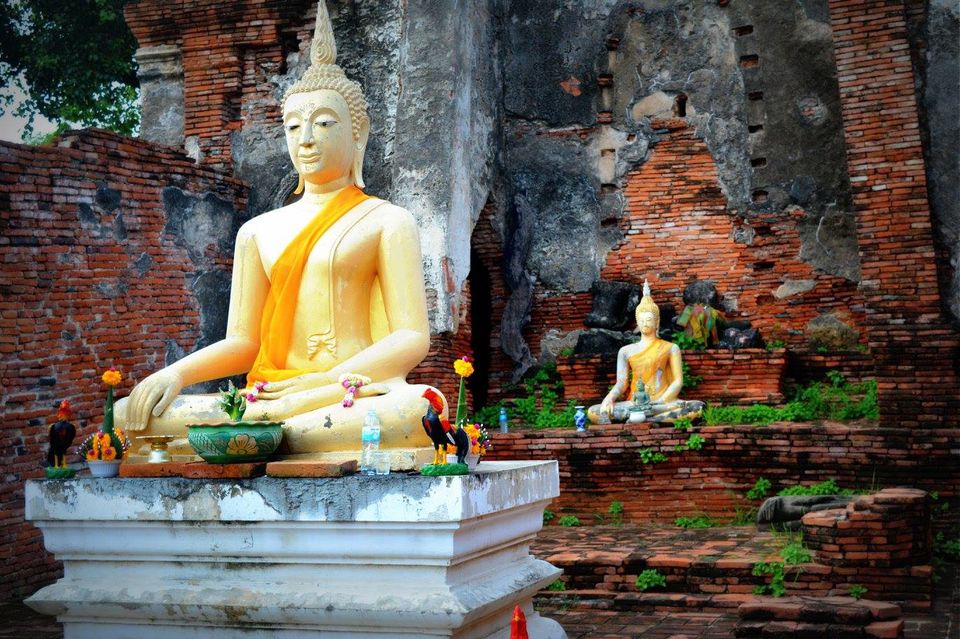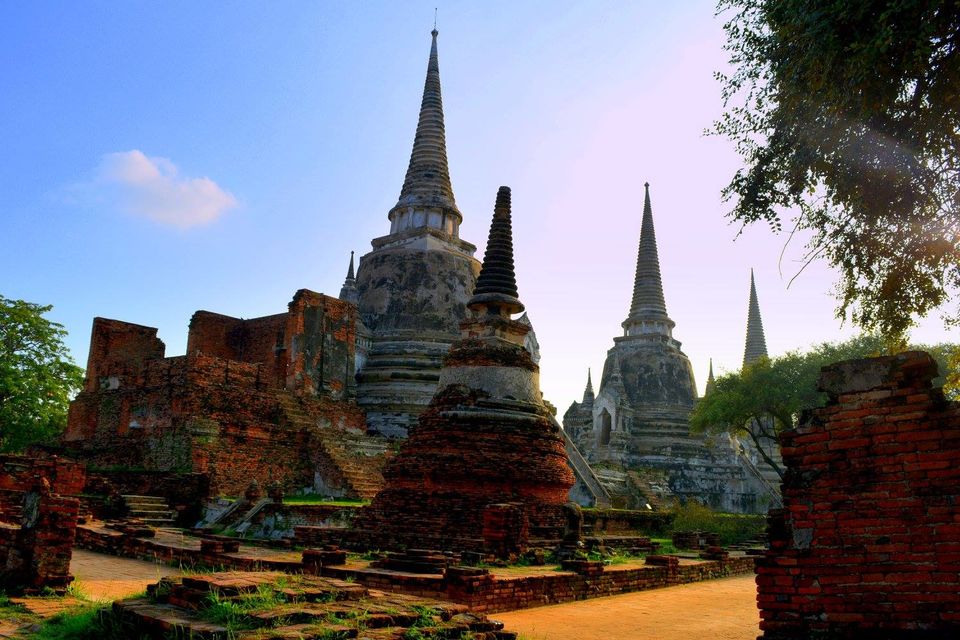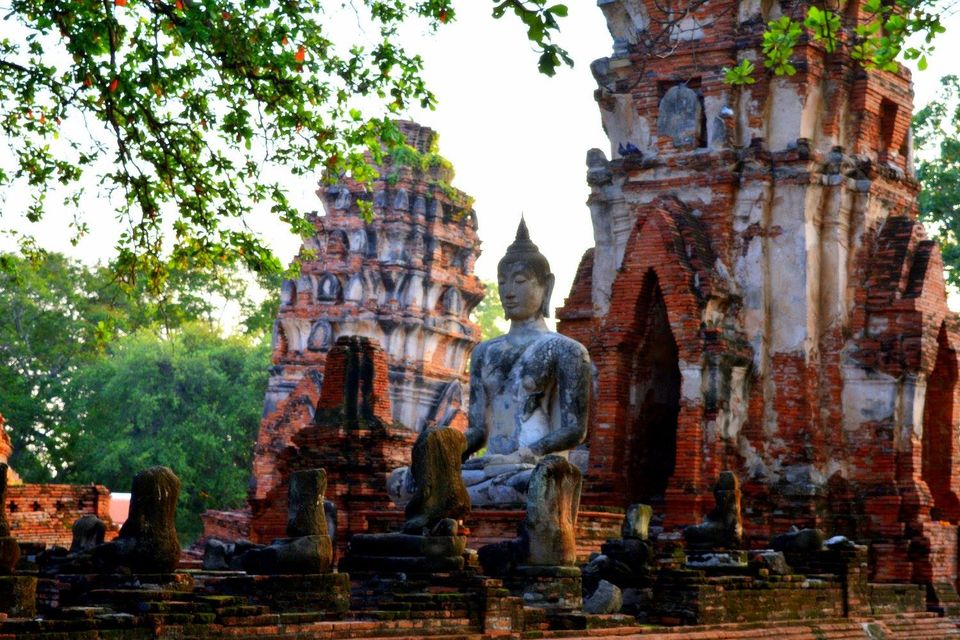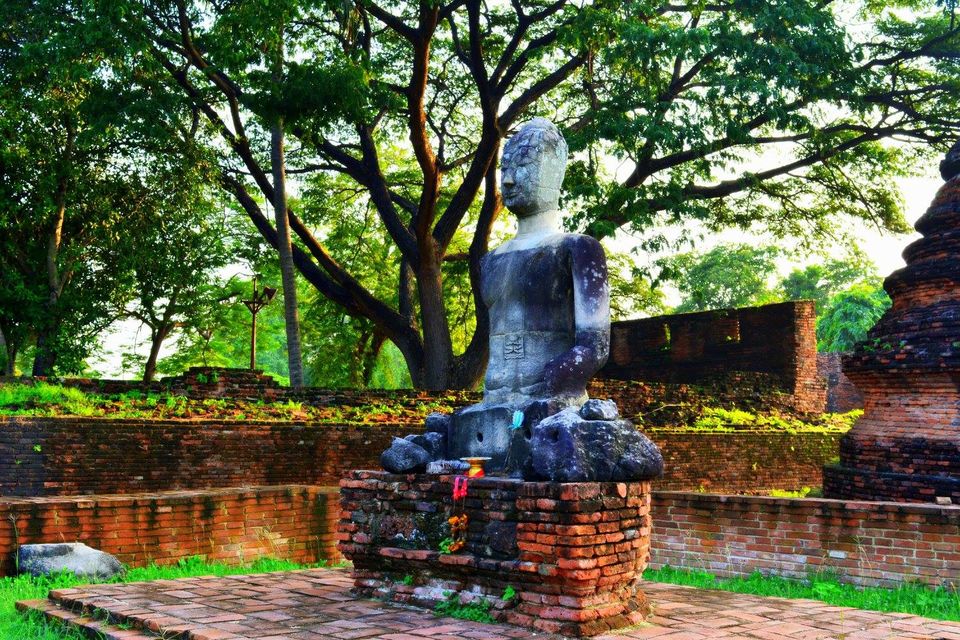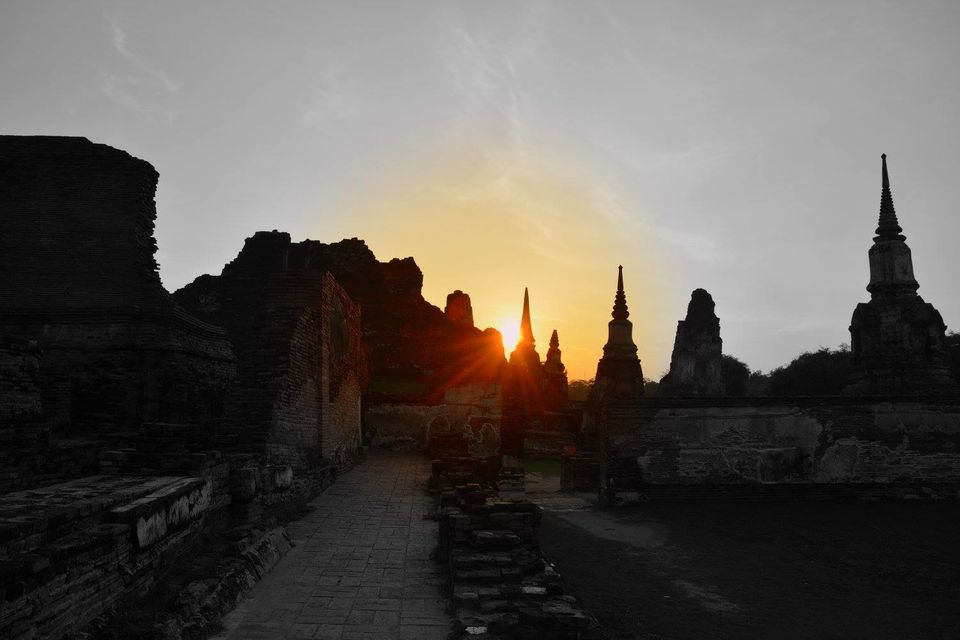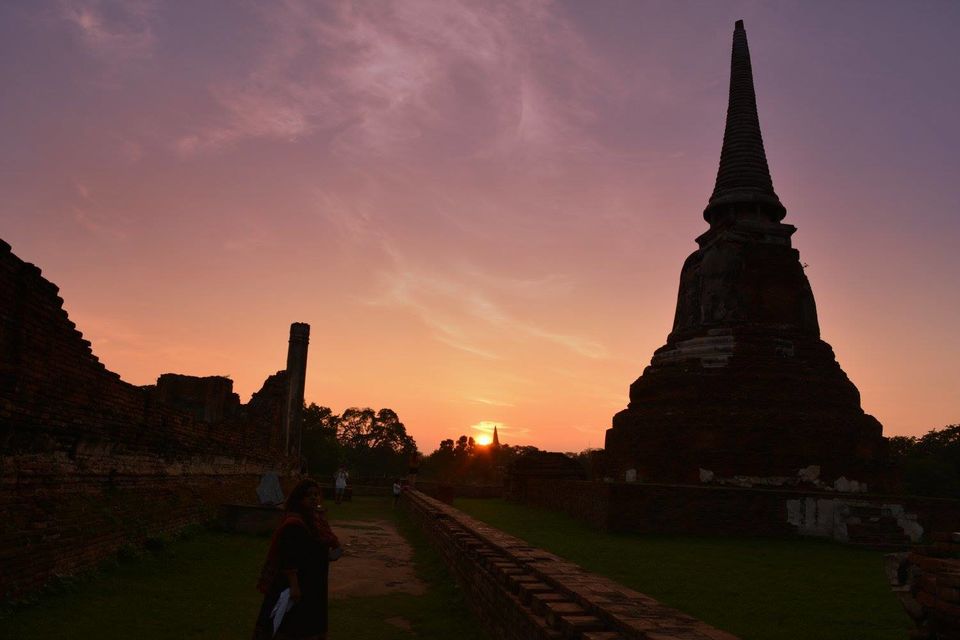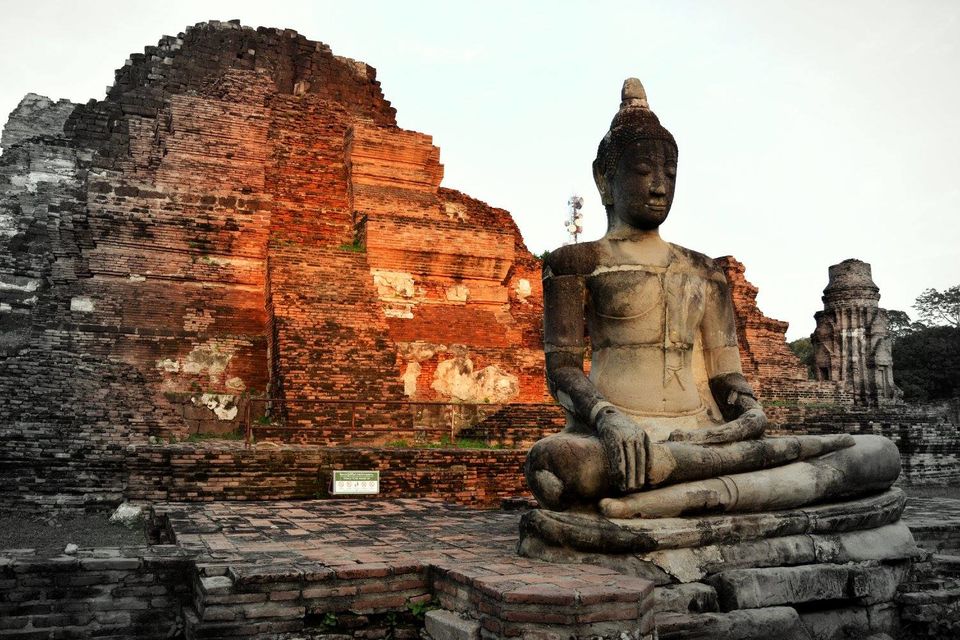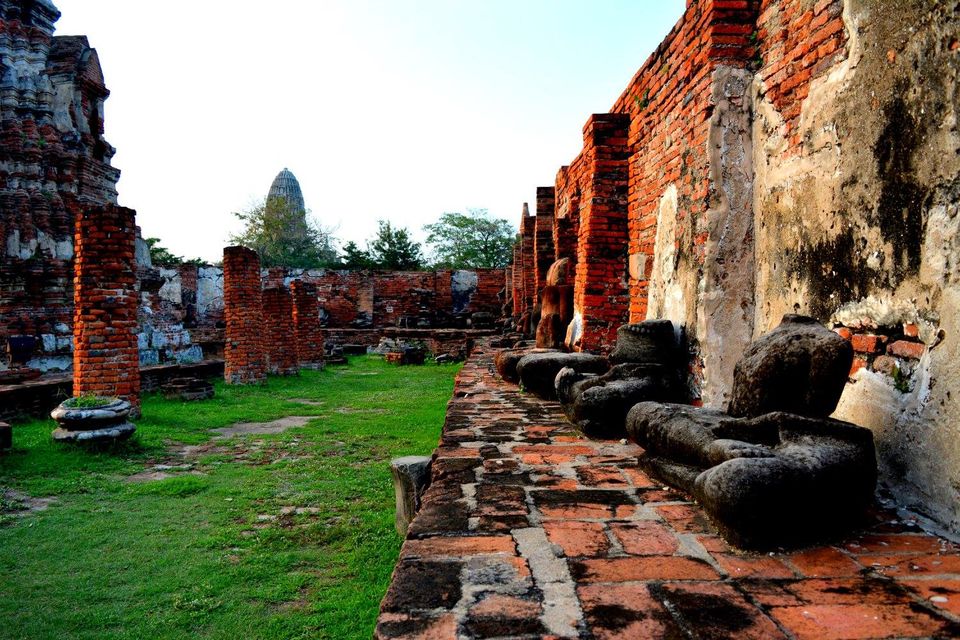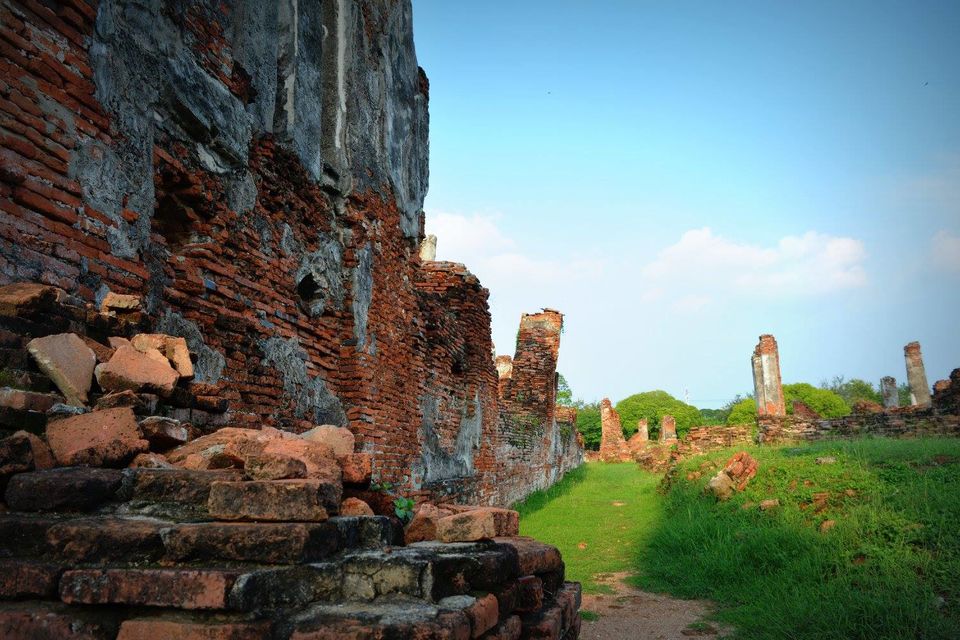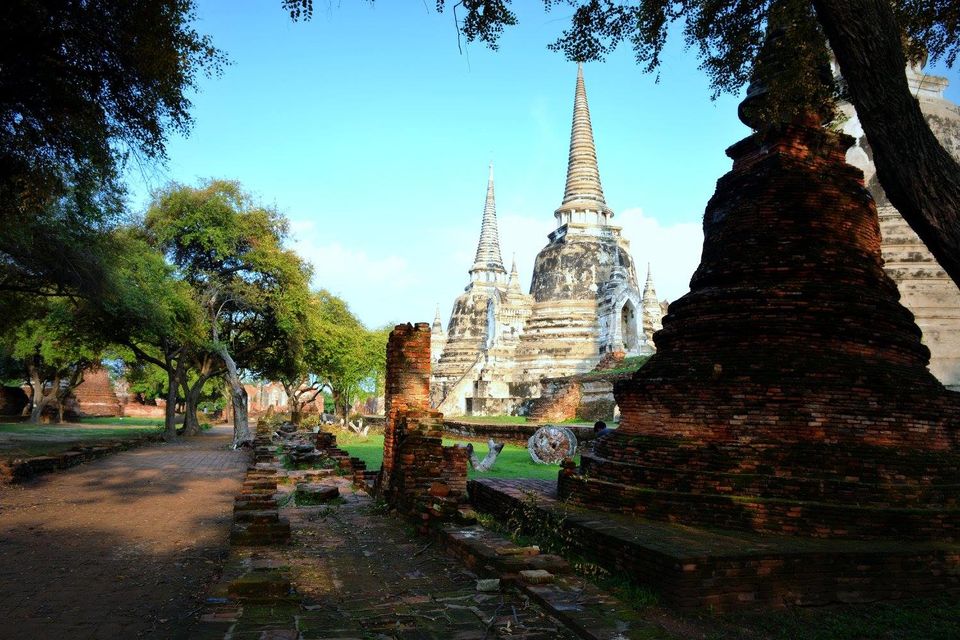 Ayuthaya is one of the old cities near Bangkok, Its a great place for a one day trip. Weekend Getaway Kinda place. Its like a mini Laos/Jogjakarta/Cambodia. All the structures are ancient and beautiful. You can find a lot of Buddha Idols here. A great place to get some great photos.
There are trains that leave every half an hour from Bangkok (Hua Lampong) Railway Station. You can get a 3rd Class ticket just for 15Bhats. Its a 2 Hour Journey and quite a pleasant ride. You can buy fruits and drinks on the train. No need for reservation, you can get the tickets at the station on the spot.
Once you reach there make sure you get a bike on rent, its available right outside the railway station, will it will cost you around 250 bahts for a day. Cheap! Dont forget to ask for a map!
Cover all the Wats in the map. Some famous wats are Wat Mahathat, Wat Ratchaburana, Wat Phra Si Sanphet, Wat Yai Chai Mongkol, Wat Choeng Tha. some wats have an entry fee of 150 bahts like for e.g. Wat Mahathat.
There are places to see elephants as well, the map will direct you very easily to these places.
Try the food here, really authentic. Get you camera charged, there are a lot of places to be shot. Wear shoes, there is a lot to walk.
There is a night market here which is very close to the station, a good place to pick up souvenirs :)
The last train is at 7.05pm for Bangkok, you can decide to stay here and catch the sunrise as well.
Have a great trip!