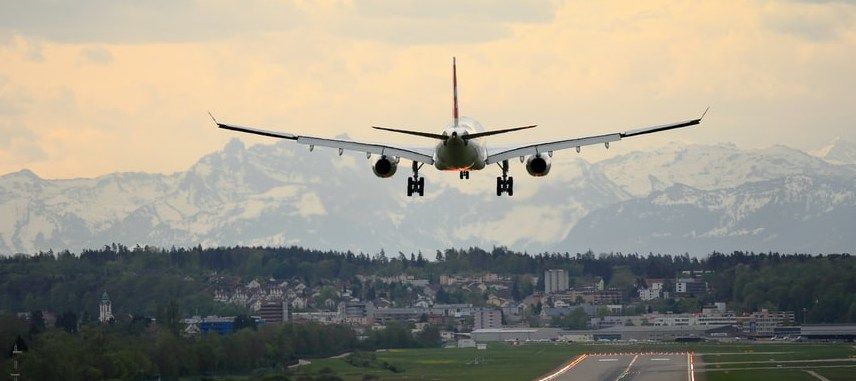 The other day, I was flipping through the pages of my passport and realised that my last trip abroad was in December 2019 to Vietnam. It took me a while to soak in the fact that it has been 2 years since I walked out of the airport to breathe in the air of a new country!
With international borders getting opened, I'm sure that you must also be craving an international vacay. Here's a list of the 10 cheapest flights out of India that you can book now to kick off 2022 the right way!
Note: Please make sure you've received both doses of your COVID Vaccine, in order to travel abroad.
1. Chennai to Colombo, Sri Lanka
With its varied topography, friendly people with smiling faces, historical and cultural attractions, numerous festivities and herds of elephants roaming around in the wild– Sri Lanka has been rightly named as 'The Pearl of the Indian Ocean' because of its richness and uniqueness.
Now you can plan a trip to visit this neighbouring country, without burning a hole in your pocket!
Flight cost: Rs 9,721 per person. Check more details at Skyscanner.
2. New Delhi to Kathmandu, Nepal
Wedged between lofty Himalayas and the Indian plains, Nepal is a land of snow peaks, Sherpas, yaks and yetis, monasteries and mantras. Dreaming of spending a few days in this Himalayan nation, gazing at the snow-clad peaks, gorging on delicious momos, and hopping around the gorgeous temples?
Well, Nepal has opened its doors for Indians and you can feel the chills this winter, while exploring the hidden gems in and around Kathmandu!
Flight cost: Rs 12,999 per person. Check more details at Skyscanner.
3. Bangalore to Phuket, Thailand
Tropical beaches, hidden temples, local markets, and a happening club scene, Phuket draws those who mellow in the sun and thrive at night. Further inland, Phuket Town's eateries allow you to dip into chilli and blue ginger-spiced dishes, and a stroll through the old quarter opens a window into the layers of its past.
Ready for some sun-soaked days? Plan your next vacay to Thailand!
Flight cost: Rs 17,299 per person. Check more details at Skyscanner.
4. Kolkata to Dhaka, Bangladesh
Climb into the back of one of its myriad colourful cycle-rickshaws and explore Bangladesh's chaotic capital city - Dhaka. Holding onto rich heritage and culture, this gloriously noisy place has witnessed a lot over centuries - yet, every person you meet here, will greet you like a long-lost cousin! Mughal and British monuments speak of its history, its mosques and Hindu temples of its spiritual side, and the thriving arts and restaurant scenes – plus the rush to build new roads and a metro railway system – give a glimpse of the direction of future travel.
Ready to experience the East Bengal's culture? And tickle your taste buds with some freshly cooked Ilish maach!
Flight cost: Rs 11,729 per person. Check more details at Skyscanner.
5. Chennai to Malé, Maldives
You've seen photos of Maldives before: picture-perfect private villas suspended over striking blue waters, alabaster white sand beaches and spectacular sunsets dipping into the horizon. The scenic beauty of the Maldives is something to behold, something you can't quite understand until you're there in person!
Get ready for an epic adventure - while you get closer to the world under water! Time to dive and snorkel!
Flight cost: Rs 19,499 per person. Check more details at Skyscanner.
6. Mumbai to Dubai, UAE
With its glamorous infrastructure amid the Arabian desert, the city of Dubai was once known to be a barren land. But today, this manmade miracle is filled with shimmering skyscrapers, fancy hotels, shopping malls and restaurants. Burj Khalifa, the tallest human-made building, Dubai Fountain with jets and lights choreographed to music, Atlantis, the Palm and an aquarium resort are among the top tourist destinations in Dubai.
What can be a better way to kick start 2022 than exploring Dubai - which is an excellent choice for a short getaway with the best of shopping, fine dining and more!
Flight cost: Rs 25,079 per person. Check more details at Skyscanner.
7. New Delhi to Sharjah, UAE
If you wish to stay away from the glitz and glamour of Dubai, then visit its close cousin city - Sharjah! Earning a title of 'Cultural Capital of the Arab World' by UNESCO in 1998, the city of Sharjah is best known for preserving its culture, tradition and heritage. Its Art Museum is world-renowned while fascinating buildings in the Heritage Area are immersed with Emirati history. It's also a shopper's paradise selling its famous Arabic rugs, rugs, gold, silver and precious stone jewellery at its markets including Souk Al Arsah and Blue Souk, one of the major markets of the city with some 600 vibrant shops.
Get ready to get awed by the amalgamation of Islamic traditions and 21-Century modern aspects!
Flight cost: Rs 20,099 per person. Check more details at Skyscanner.
8. New Delhi to Moscow, Russia
How about a snowy start to the new year? Head off to the Northern-most Megacity of the world and hop around some of the iconic places in Moscow - home to some of the most historic architectural works in Russia. Moscow has a huge number of museums as well, displaying artworks from throughout the history of Russia. The iconic St. Basil's Cathedral is one of the most unique cathedrals you'll find anywhere in the world. Needless to say, the city's nightlife is world famous and so is it's shopping!
Moscow will surely keep you on your toes during the trip - and when you're done with it all, take a hike up Sparrow Hills and absorb a beautiful panorama of the city!
Flight cost: Rs 27,999 per person. Check more details at Skyscanner.
9. Bangalore to Kuala Lumpur, Malaysia
Have you been daydreaming about a selfie with the Petronas Twin Towers? Ahh, well - the Malaysian capital is now open for travellers and you can plan your vacay around the steel-clad skyscrapers, mega shopping malls, renowned monuments, bustling markets and burgeoning nightlife! A paradise for foodies, don't forget to stop by the hawker stalls and traditional neighbourhood kopitiams (coffee shops) to sample the best of the local delicacies, while in KL.
And of course, while you're there, you gotta visit Batu caves too!
Flight cost: Rs 25,151 per person. Check more details at Skyscanner.
10. Hyderabad to Bangkok, Thailand
The largest and profoundly bustling Thai capital, Bangkok is one of the most popular Southeast Asian cities where visitors from all across the world find a new meaning for their journeys. The amazing nightlife, the exotic beaches, the ornate shrines and vibrant street life as well as the floating markets - there's nothing in Bangkok that you won't like!
Shop till you drop in Bangkok, enjoy Thai spa and savour some delicious food while exploring the city!
Flight cost: Rs 17,652 per person. Check more details at Skyscanner.
There's a lot to explore in the world and all these places will make you feel like you have been living under a rock till now. So, don't wait any longer - start planning now!
Think we missed out on something? Tell us about it in the comments below. Or write about it here on Tripoto and earn Tripoto Credits!