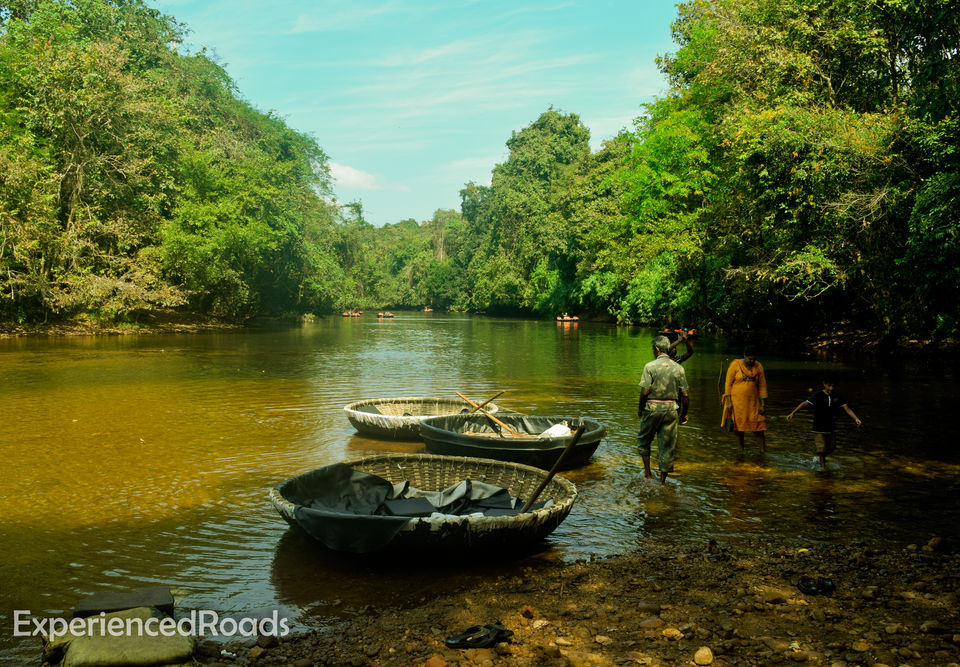 People who are expecting to explore place having huge skyscrapers topping with helipad, Mc D at each and every corners, fly overs crisscrossing all over, then don't waste your time exploring Konni. But people who wants to feel the majestic sense of nature and learn man-forest interface then Konni is a right option in South India.
Konni is a small town in the Pathanamthitta district of Kerala, that is situated in the bank's of majestic Achencoil river.
Konni is a place that depicts different vivid images of nature. The central attraction of Konni is the elephant camp and Adavi eco tourism.
Konni Elephant camp
Konni elephant camp is a home cum training centre for many tuskers. This mammal home is locally known as Aanakude, which is the name of the cages of the elephant.
Aanakude is a huge wooden structure that provides shelter for 3-4 elephants at a time. These houses have spaced wooden panel as its walls. This actually allows to give proper interaction for the elephant with sightseers.
The elephants here are mostly orphaned from the herd or the loners of forest as they were kids. These elephants are well-trained & tamed by the experts. Some of the trainers use the traditional method for taming them &some experiment the new technique.
When I was a child I always felt it as a "training camp for little tuskers". They have fixed agenda in the camp, that begins with a walk along the premises, followed by morning bath, later breakfast and then so on. Some of the elephants are available for safari here for Rs.300 .
Elephant lovers this camp will definitely make your day as it also has a museum for elephants that is really informative.
Near by locations:
Nearest railway station: Chengannur
Nearest airport: Thiruvananthapuram airport
For more details check on to : http://experiencedroads.com/konniecotourism/
Adavi Eco-tourism
A drift along the most gentle water stream in a coracle raft with a glance of woodland on the banks, is one of the most beautiful feeling that one can experience. The shallow water is so clear that it reflects as a mirror. We went there during the starting of monsoon and were lucky enough for an awesome ride along with some adventures too. The ride is sure a slow one but definitely a different rafting experience.
The way towards the river is filled with pebbles. You can see beauty of nature even in that pebble. The water here is so clear,fresh & more over cold even at the time when the sun is burning above. The river is surrounded by trees & lucky ones can see the faunas peeping out.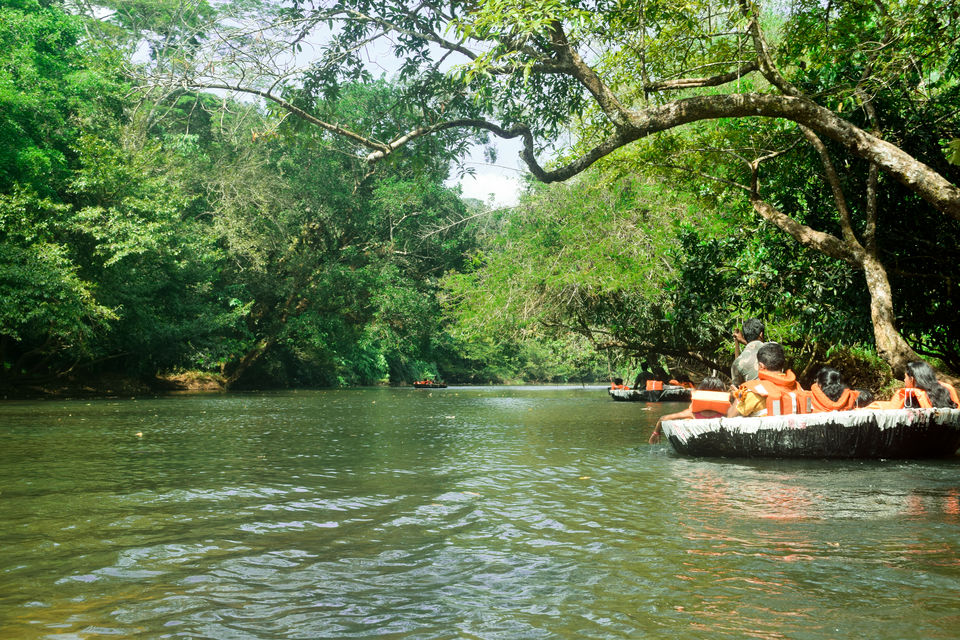 The ecotourism is located along the banks of river Kallar . This is 10 km from Konni. The Adavi ecotourism project is a joint effort taken by the department of forest & tourism to give a never-before experience to the globetrotter.
Coracle raft or the bowl boat is a round bamboo raft that can accommodate 5 people (including the rower).The bowl boat is locally known as Kottavanchi.
Ticket detail:
Upstream ride is for Rs.400(normally on summer season) which takes 30 mints for 4 people Downstream and Upstream ride for 2 km for Rs.800 takes around 1 hour with 4 people available only during Monsoon. Downstream and upstream for 4 km for Rs.1200 available only during Monsoon
During the downstream ride ,the traveller will be given a ride back to the starting point in the pickup van. The rides during monsoon season is really an awesome experience.
This ecotourism is a great treat to the nature lovers. But keep in mind that there is only one shop in the entire area that can help you with filling up your tummy.