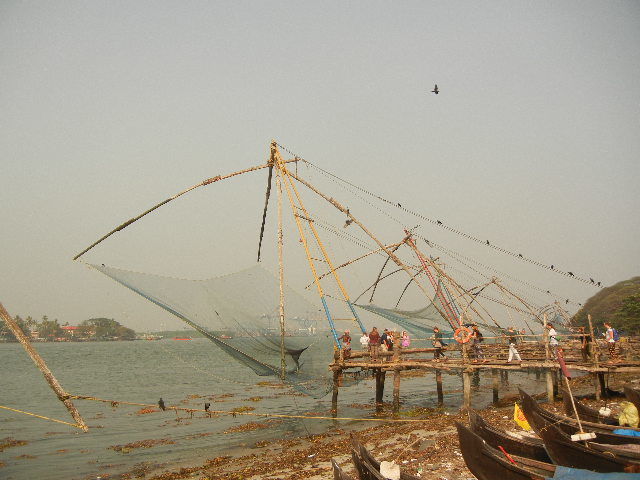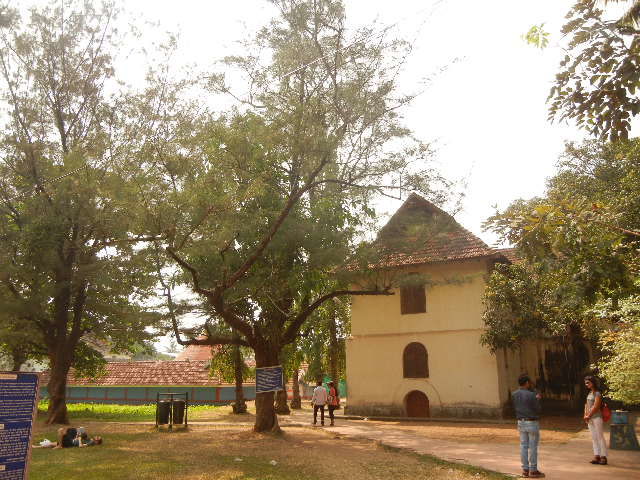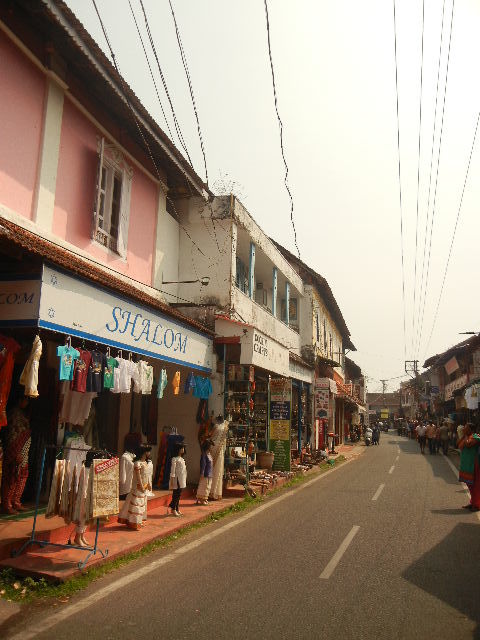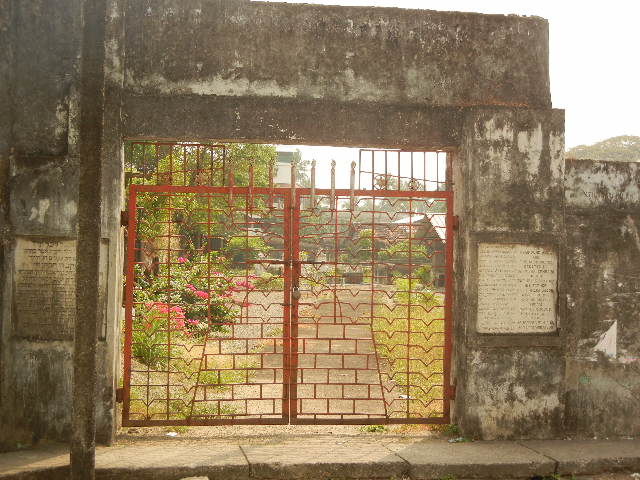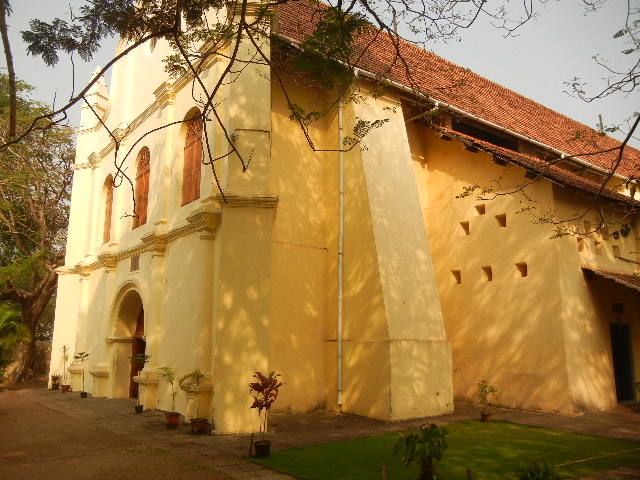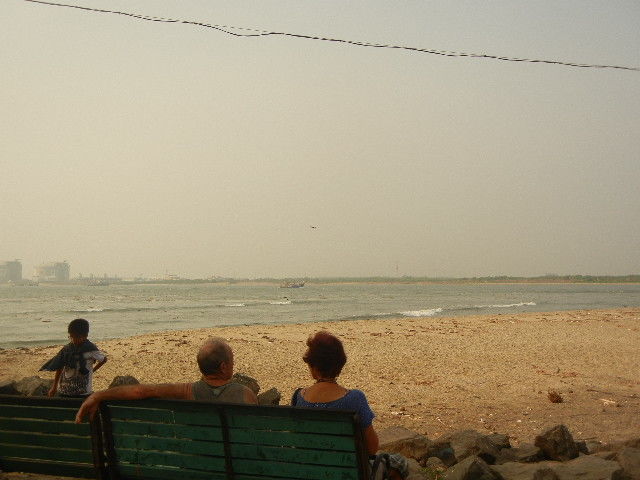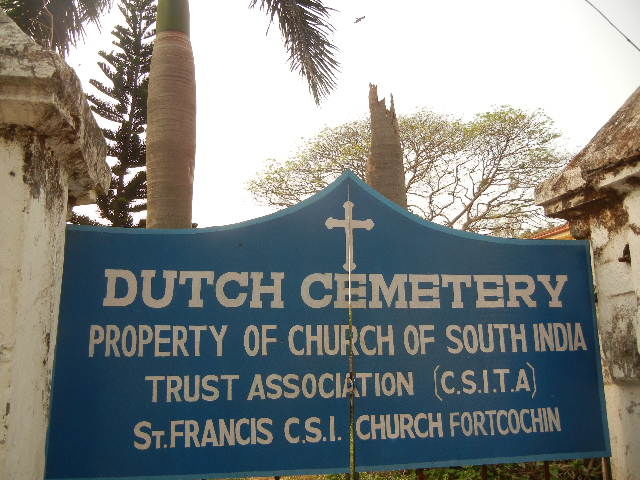 What to do in Cochin or Kochi?
Kochi or Cochin has 3 segments:
Ernakulam, local town
Wellington island,  settled by the British and houses Indian Navy today 
Old Cochin or Fort Cochin 
Did you know that Fort Kochi has no fort? It is just a particular area in Old Cochin!

Besides chilling in a mall near our hotel, this is what our Kochi or Cochin expedition looked like:

The Chinese nets at fort Kochi 
The story is that the Chinese premier came to Kochi and was surprised to see the nets in action, for in China these nets are no longer operational! So China decided to be the caretaker for the nets! That's what the guide told us in any case... There are fishermen who explain how the nets work. If you don't mind wading through the commercial atmosphere of the nets area and walk on the promenade, you reach a lovely quaint fort Kochi beach with cafes strewn around. Walk a little more and you reach the Dutch cemetery. Ethereal and quiet as all cemeteries are, this one is closed for public. 
 Dutch palace
Interestingly, I discovered that the foreigners and Indians pay the same entry price, Rs 5! Some difference from other cities indeed. Also, though photography is prohibited in many monuments in different cities, here the care takers were alert enough to actually watch over us, the bratty Delhiites. Too bad - for the interiors are lovely! The murals from Ramayana merge with the poetic architecture of the Dutch beautifully! "Is this the palace?", asked me, used to palatial palaces. "Yes...for the Dutch this was it.", said our patient guide.
St Francis church 
The legacy of the Portugese, this is a small church. Famous for the remains of Vasco da Gama that were resting here for 14 years. 
The building is beautiful, even though smaller by comparison. 
 The Jew Town
I have been waiting for years to visit the synagogue here and wasn't disappointed. Too bad the interior pictures were not allowed! Turkish style blue tiles on the floor and the Torah behind the curtain. The small synagogue had a peaceful atmosphere beckoning one to simply sit and experience it! The town is called JewTown, but looks more like the Kashmiri town, for the number of shops and the sellers!  Perhaps you realize it is different only for the frequent Shalom written on the shops. If it wasn't for that, one would feel one is in any town any where!
"They are all sleeping there, what will you do?", asked a young chap when I asked where the Jew cemetery was!
"It is closed for public, for if it is open, kids come to play cricket inside", said another!