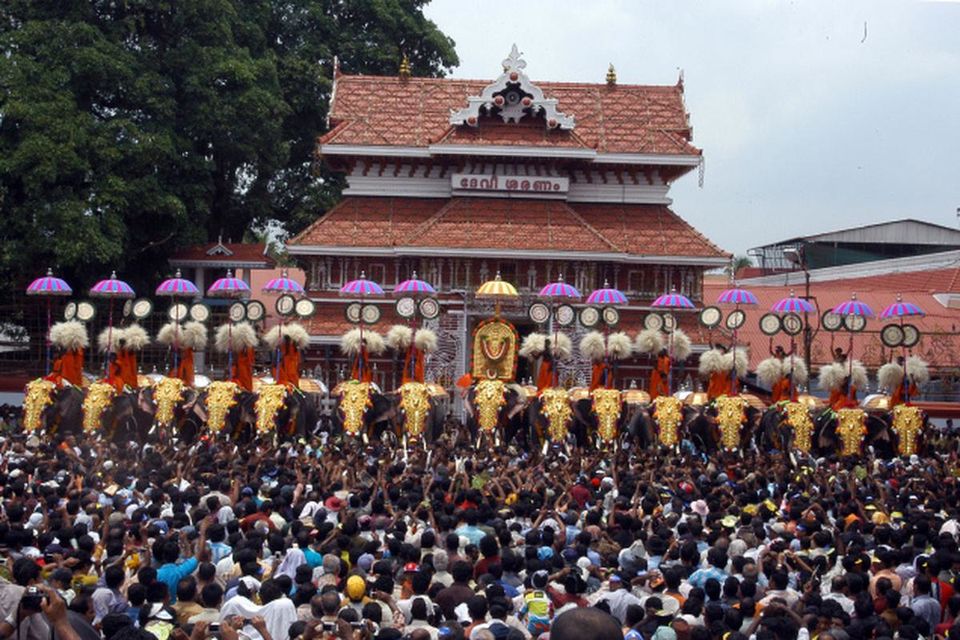 If you're someone who loves to explore the diverse cultural heritage of India, then you cannot afford to miss the grand spectacle of Thrissur Pooram Festival. It's an event that not only celebrates the cultural and religious traditions of Kerala but also unites people across different castes and religions.
When is the Thrissur Pooram Festival held?
The Thrissur Pooram Festival is celebrated in the Malayalam month of Medom, which usually falls in the months of April and May. The festival is celebrated for 36 hours straight, starting from 6 am on May 10th to noon on May 11th, 2023. So, mark your calendars for these dates if you plan to visit Kerala during this time.
Where is the Thrissur Pooram Festival held?
The Thrissur Pooram Festival is held in Thrissur, Kerala, and is participated in by several suburban temples, including Kanimangalam, Karamukku, Choorakkattukara, Lalor, Ayyanthole, Neithilakkavu, Chembukkavu, and Panamukkampilly. The festival's main venue is the Thekkinkadi maidan, which encircles the Vadakumnathan temple.
While you are in Thrissur don't forget to try these food in Kerala!
What is the Thrissur Pooram Festival about?
The Thrissur Pooram Festival is a celebration of the medieval Peruvanam or Pooram tradition. It is confined to the temples of Devi (goddess), Sastha (divine combination of Shiva and Vishnu), and ten other deities from neighboring temples who pay obeisance to the presiding deity of Thrissur. The only spectator of the Pooram events is Lord Shiva at the Sree Vadakkunnathan Temple, situated in the heart of the town. Apart from Lord Shiva, the principal divine participants are Paramekkavu and Thiruvambadi, close to the Vadakkunnathan Temple.
What happens during the Thrissur Pooram Festival?
The festival is celebrated by two rival groups representing the two divisions of Thrissur - Paramekkavu and Thiruvambadi. They challenge each other and vow to overshadow each other with a more magnificent display of fireworks. Each group is allowed to display a maximum of fifteen elephants, and they spare no effort to secure the best elephants in South India and the most artistic parasols to adorn the elephants.
The celebrations begin early in the morning and last till the break of dawn the next day. The procession of Thiruvambadi Pooram to the grounds of Vadakkumnatha Temple and back is an essential and enlivening part of the festival, with the marvelous and enchanting effect of the Panchavadyam, a combination of five percussion and wind instruments, to be felt and enjoyed.
Apart from the excellent elephant march, percussion, and musical performances, the festival is also famous for its magnificent display of fireworks. The fireworks start early, and the dazzling display lasts for three to four hours.
Looking for extending your Kerala trip, choose from the complete list of places to visit in Kerala.
For more travel content follow @khyatimaloo
Ready to travel for free? Earn credits and redeem them on Tripoto's weekend getaways, hotel stays and vacation packages!