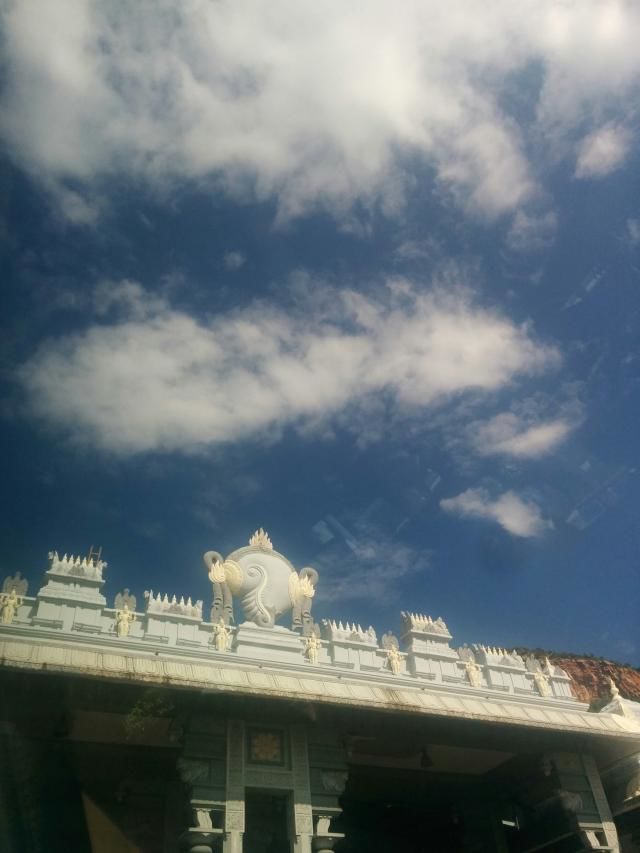 A traveler by choice, I love exploring the temples in and around India. Every temple in India has a deep meaning and a hidden story behind it. Yes, I believe in the existence of god, just like any other Indian; yet I don't think god resides in temples ONLY. He's omnipresent and more so he's within us in our conscience. But, I was very keen to visit this temple since I had heard a lot about people donating their hair and oodles of jewellery and money.
Being a Chartered Accountancy student, I learnt that Tirumala Tirupathi Devastam is one of the richest trusts in India eligible for huge exemptions due to the religious nature of the trust. That goes without saying from what we learnt from the movie 'OMG- Oh! My God'.
As usual, the religious trip was planned by my parents. Since, it was a sudden trip; I hadn't informed all my friends about it. It so happened that while I was about to begin my trip, a friend called and I happened to tell her that Im travelling to Tirupati just to realise a fact that Tirupati is normally visited in relation to solve marital issues.That's when I got the connection for being a part of this suddenly planned 'unplanned' last minute trip. Unlike me, my parents are ardent believers of blind faith in pundits and poojaris, irrespective of how impractical they might sound and like any other conservative parent, my mother thought; doing this could get me married asap!
So, it began with landing at Chennai airport on 29th August, 2015. We hired a metered cab. The travel time was approximately 3 hours. The hotel that we had booked online wasn't as per our expectations, in spite of which we had decided to spend a night there. I was eagerly waiting for the darshan to be done. So, the next day I was the first one to get ready. Loaded with instructions by our driver as to where to submit the mobile phones and the dress code, as we entered the temple premises, I could see 90% of the people bald. Surprising part was majority of them were women.
So, here comes the interesting part. As we entered the temple gate, I was amazed to see the people popping inside and getting out through the same gate. Mostly, such big and renowned temples have numerous doors and ways to enter the main temple, but this had just one. So, there were security guards to let people in at once and in few minutes the people inside were to move out. I was just looking at those old walls and temple premises throughout the line we got into for the darshan. We opted for a special darshan benefit by paying Rs 300/- per person. The marriage fact that my friend had mentioned earlier got clear to me when I saw beaucoup newly married couples while in the queue.
My excitement level was growing as we were proceeding towards the miraculous idol. It was a full house inside the temple. The astonishing part about the temple was that, you wouldn't be able to see the idol until you are actually standing in front of it. The iconic God had its own wonderful ways of showering his blessings onto his devotees. Lit with diyas all around, those few seconds of darshan felt so peaceful, my mind felt empty and I felt blissful and happy; it felt as if the entire soul fell onto his feet. There was absolutely nothing else going into my mind, except a desire to stand for a longer time before the idol. That was the perfect combination of spiritualism combined with beauty.
As we got done with the darshan, I felt complete and came back to reality. I could see numerous people donating rice, gold, money etc on a weighing scale equivalent to their weight or a combined weight of two or more people as decided by them. Usually, people resort to this on fulfillment of their wishes, which we in common parlance call a 'Mannat'. There were tons of hundis around the temple premises. And every hundi seemed almost full. Another mind boggling thing I came was a room full of gold coins and money packed into gunny bags. For obvious reasons, this huge room had tight security. I went ga-ga over this sight that people believe so much in the existence of this deity.
This was one life time experience. And I would certainly want to visit this place with my life partner in the near future!