If you're someone who is tired of reading about the same old places to travel, we bring to some hand-picked lesser-known travel destinations to add to your bucket list. So now you can stop wondering about the perfect vacation spot for you, as we present you with Ten destinations to fuel your wanderlust.
Palau
Palau's island archipelago consists of 576 pristine white sand islands. More significantly, it is hundreds of kilometers from its nearest neighbour. That information is interesting enough for some to include it on their "must-see" list. This mostly unspoiled tropical hideaway is the dirty little secret of ardent divers and sunbathers everywhere.
However, it is much more than a picturesque paradise. Locals have worked over a decade conserving Palau's ecology, cultural legacy, and wildlife. Tourism is unquestionably important to the island's survival. Nonetheless, the powers that be continue to adopt national efforts to attract eco-conscious tourists.
Lofoten Islands, Norway
This archipelago and traditional neighbourhood may be found near the renowned Arctic Circle. These islands are getting increasingly popular on Instagram. Sheltered coves, surf-swept beaches, deep fjords, majestic mountains and snow-capped summits, and unspoiled wildness characterise the landscape. You'll also come across hillsides studded with colourful houses.
The main town there is named Leknes, and it is said to be one of the world's most northernly inhabited places. More significantly, for nature enthusiasts, the islands typically preserve a raw and really untamed character. Don't forget to see Rost Reef, the world's biggest deep water coral reef.
Wai-o-Tapu, New Zealand
Wai-o-Tapu is a magnificent location of spectacular geothermal activity and one of New Zealand's most stunning natural wonders. The landscape includes several hot springs noted for their flamboyant displays of colour due to its geothermal characteristics, such as Lady Knox Geyser, Champagne Pool, and other tourism favourites. Wai-o-Tapu is a protected scenic reserve as well as a genuinely magnificent New Zealand gem.
There are numerous bus routes available to get here. The trip will take around one hour if you are coming from Matamata, Tauranga, or Whakatane. In any case, I guarantee that this bucket-list vacation will be remarkable in every aspect. Travel to New Zealand for a once-in-a-lifetime experience!
Arashiyama Bamboo Grove, Japan
The Arashiyama Bamboo Grove in Kyoto, Japan, is one of the most photographed places in the city. No photograph can adequately convey the sense of being in the midst of this vast bamboo grove. This scenery is definitely one-of-a-kind; it's as if you've stepped into another realm. The bamboo grove is accessible from dark to morning and is available to the public for the majority of the year.
You can get to the bamboo grove straight from Arashiyama's main street, a bit to the north of the entrance of Tenryu-ji Temple, but it's best combined with a visit to the temple first (leave the north gate, take a left, and you'll be in the grove in no time) before you enter the grove. This way, you'll receive a more complete picture of the region. We wish we could go right away!
Kuantan, Malaysia
Situated in Malaysia, Kuantan is the capital city of Pahang (the largest state in Malaysia) on the east coast of Peninsular Malaysia. This small but lively coastal town is renowned for its beaches, serene atmosphere, friendly weather, beautiful sunsets and rich Malay culture.
Kuantan, one of the cleanest cities of Malaysia is home to a lot of incredible attractions namely Sultan Ahmad Shah State Mosque featuring five domes, Sultan Haji Ahmad Shah Agriculture Park which is an education centre and Tanjung Lumpur which is a traditional Malay village known for its seafood restaurants. The city is known for its extraordinary waterfalls such as Sungai Pandan Waterfall, Sungai Berkelah Waterfall and the Jerangkang Waterfall. Sungai Lembing in Kuantan contains the world's deepest underground mines and a Tin Museum.
The local museums, recreational parks, handicraft centres and animal sanctuaries present in Kuantan promise to leave the visitors mesmerised and provide a glimpse of the lives of Malaysian city dwellers.
Kenting, Taiwan
Beyond the neon lights, scooter waterfalls and bustling city life is Taiwan's little slice of paradise ~ Kenting. Situated at the southern tip of Taiwan in Pingtung County, Kenting is a popular destination among locals and international travellers year-round. The seaside town is home to white sandy beaches, turquoise water, lush tropical forests, and stretched-out seaside cliffs. Moreover, if you love street food, the Kenting night market will not disappoint.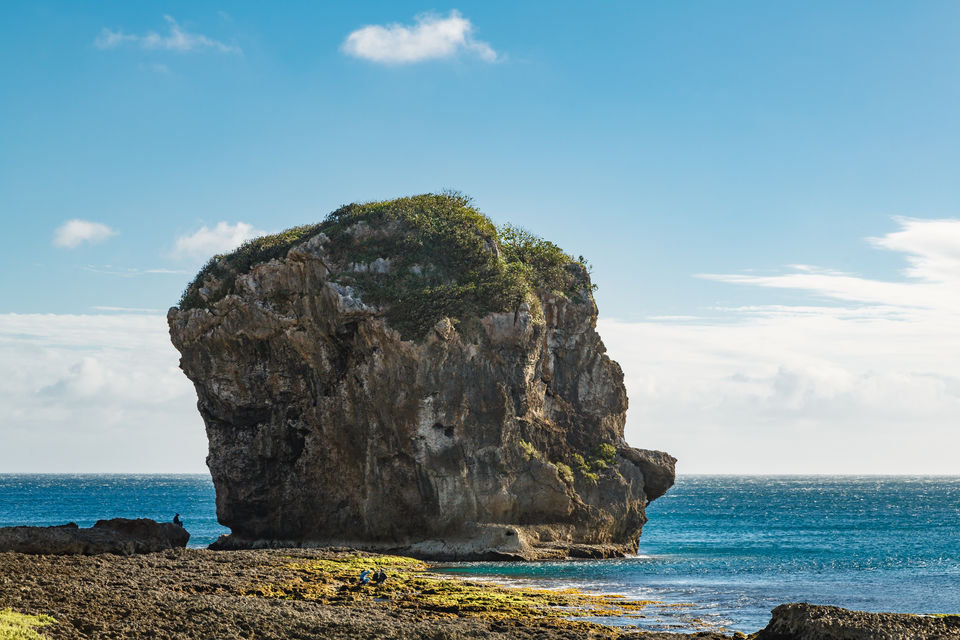 Photo by CEphoto, Uwe Aranas
If you love laid back vibes or need a break from Taiwan's city life, Kenting is the perfect add-on to any Taiwan itinerary. The great thing about Kenting is that you could spend as little as three days to weeks here. In fact, we're pretty sure you wouldn't want to leave!
Les Contamines-Montjoie, France
Les Contamines-Montjoie is a commune in the Haute-Savoie department of the Auvergne-Rhône-Alpes region in south-eastern France. Boasting a spectacular location at the foot of Mont Blanc, the village offers a compelling combination of amazing scenery, incredible skiing and historic beauty.
Skiers benefit from a welcoming ambiance, traditional feel and state-of-the-art infrastructure. It is ideal for both mountain climbing in summer, and skiing in the winter. The village also has many old farm buildings defining Savoy architectural style.
Aberdeenshire, Scotland
With rolling hills, open farmland and towering mountains in the west and sweeping beaches, coastal cliffs and panoramic skies in the east, Aberdeenshire has plenty of room for you to relax and breathe.
Located on the north-east coast of Scotland, Aberdeenshire is the area in and around Aberdeen city and stretches from the Banffshire coast in the north all the way around to St Cyrus National Nature Reserve in the east, featuring beautiful coastlines, pretty seaside towns, rugged cliffs and sandy bays. There are hundreds of attractions and hidden gems dotted across the region, including centuries-old distilleries, fantastic parklands and golf courses, ancient castles, sparkling rivers and more.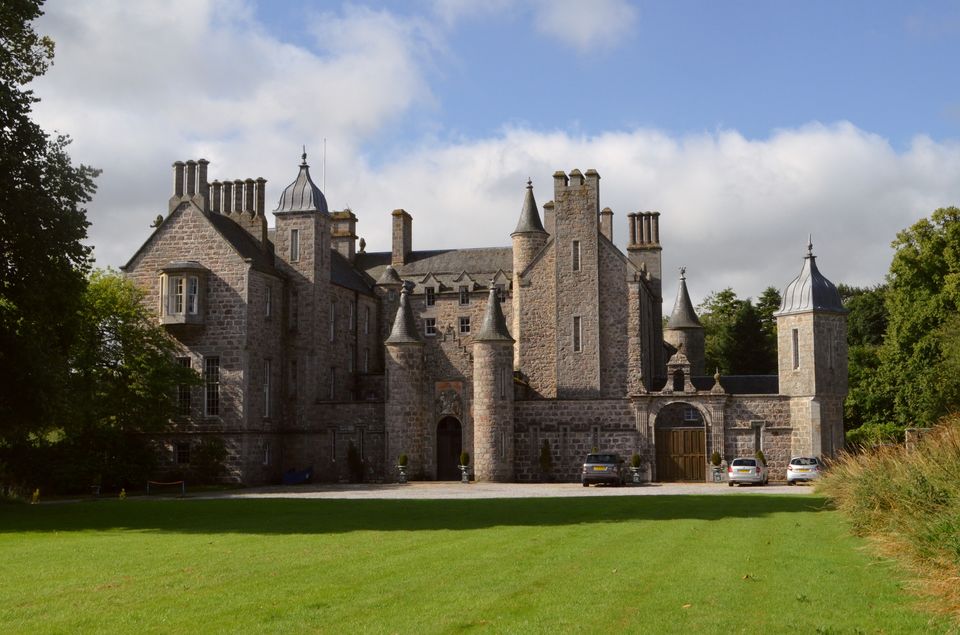 Andrew Tryon / Skene House, Aberdeenshire
The Aberdeenshire coast is home to plenty of swooping seabirds and it's one of the best places in Scotland to spot dolphins - they play in the waters of Aberdeenshire harbour and all along the Banffshire coast. Huge salmon and trout are regularly caught on sparkling rivers, including the River Dee, River Don and River Deveron as well.
The Andaman Islands
Another one in our lesser-known travel destinations are the Andaman Islands. They are located in the Indian Ocean, approximately 620 miles from the magnificent Bay of Bengal. These islands, together with the adjacent Nicobar Islands, form a somewhat isolated collection of almost 575 distinct islands. Currently, just 38 are inhabited.
All visitors are prohibited from visiting the adjacent Nicobar Islands, and several places in the Andaman Islands are now protected to protect the indigenous tribes there and to preserve their rare biodiversity. The Taj Exotica is the only five-star hotel in the area, but it has only been operational for a few years. As a result, as compared to other parts of the Indian Ocean, the rich coral reefs and white sand beaches remain mostly unspoilt.
Tasmania
Tasmania is also more than ready to welcome travellers who wish to see Australia's diverse and vast landscapes. Tasmania isn't a location that most people think of right away, but it should be.
There are several new hotels here that emphasise the island's natural beauty, and it's also a fantastic destination for "foodies." Tasmania has a surprisingly excellent culinary scene, with several farm-to-table delicacies that can genuinely compete with any of the world's gourmet capitals. There are exceptional events such as the Royal Hobart Show, the Royal Launceston Show, and the Tasmanian Lute Fete.
So which one of these places would you like to visit? Tell us in comments.
If you liked reading about these lesser-known travel destinations, then you'd also love these 7 Locations From Vikings Series You Can Visit In Ireland!