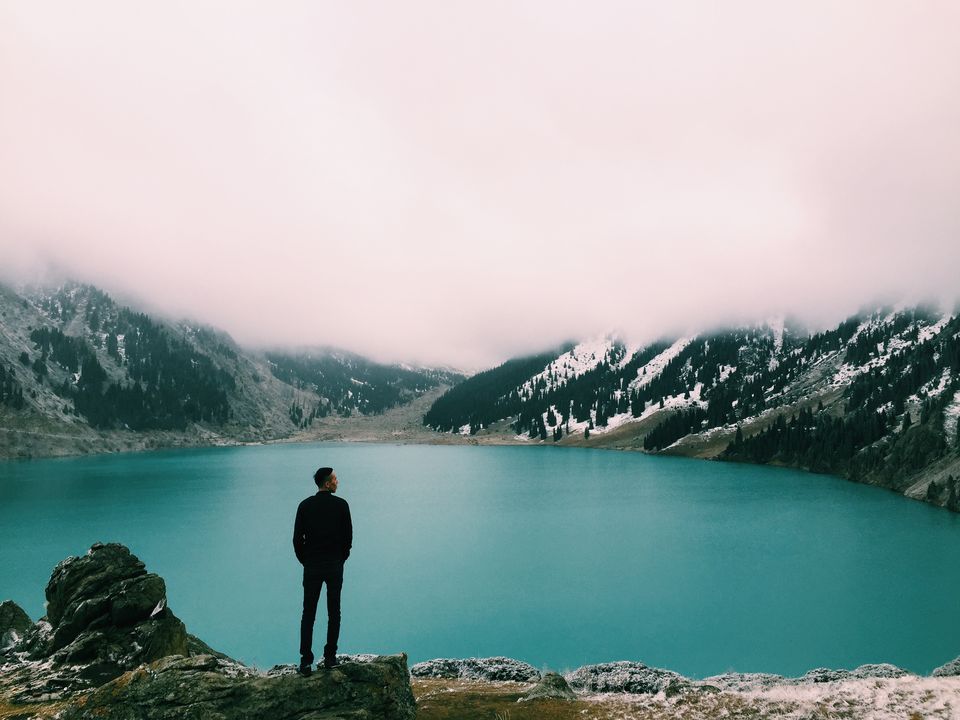 Holidaying abroad is on almost every traveller's bucket list. The very idea of travelling beyond the borders and getting to experience the new culture, lifestyle, landscape, and food habits excites even the most seasoned travellers, especially when the destination is some peaceful, less crowded place that's not been already trampled upon by overtourism.
So if that's the case with you but you don't know where to go, then here's the list of eight best alternatives to some already popular but usually overcrowded international tourist destinations that you must check out before planning your next international trip.
1. Vietnam instead of Thailand
Every time you come across a list of top beach-cum-party destinations in the world, you'll always find Thailand in the top few. Pristine beaches, thought-provoking cultural and historical sites, adventure activities, enlivening nightlife — Thailand has it all! However, the fact that it also tends to get extremely crowded may not please travellers who prefer peaceful and secluded places.
And that's why Vietnam is the best alternative to Thailand, for it is equally beautiful and boasts intriguing cultures, lip-smacking cuisines, and of course, an array of mind blowing historical attractions, sans the crowd. Also, exploring Vietnam is far less more budget friendly when compared with Thailand.
Visa requirement: Visa is required for citizens of the most countries. This is where you can apply for Vietnam visa.

Best time to visit: December to February, when temperatures are milder and rain is minimal.
Must-visit attractions: Halong Bay, Da Nang heritage sites, Phong Nha cave system, Ho Chi Minh City, Cu Chi tunnel
2. Bhutan instead of Nepal
Home to Mount Everest, Nepal is every mountain lover's first choice. However, Mount Everest itself has turned into a tourist attraction nowadays, let alone the huge influx of tourists that come to explore the rest of the country.
But close to Nepal, there is another great Himalayan kingdom, known for greenery, peaceful environs, cleanliness, ancient Buddhist traditions that have blended well with modern technology, and warm locals. Bhutan is like nowhere else!
Visa requirement: Most passport-holders need a visa to visit Bhutan. Click here to know more about how to get visa for Bhutan.
Best time to visit: March to May and September to November.
Must-visit attractions: Paro, Phuentsholing, Punakha, Dochula, and Phobjikha Valley
3. Oman instead of Dubai
If there is one destination that comes closest to being an international travel hub, it's Dubai. Tallest building in the world, the world's largest shopping mall, the most expensive and luxurious hotel – Dubai has it all. But so many attractions in one city means more crowd. So, why not head to some place lesser known and not very far from Dubai!
Oman, located on the southeastern corner of the Arabian Peninsula, can just be the alternative you're looking for your next holiday in the Middle East. Known for its hospitality, Oman makes you feel right at home from the time you arrive, until the moment you leave. Omanis are known to be very friendly and always willing to help the visitors. With so much on offer for tourists, you might not even miss Dubai during your holiday in Oman!
Visa requirement: Yes, a valid visa is required to visit Oman. Click here for more information.

Best time to visit: October to March
Must-visit attractions: Wahiba Sands, Wadi Bani Khalid, ancient forts and castles, beaches like Al Qurum and Al Bustan
4. Finland instead of Switzerland
Think of Europe and Switzerland is one of the first few names that cross our minds. And why not! From zillions of flavours of chocolates to mind-blowing views of the Alpine landscape, travelling to Switzerland is an unmissable journey for most travellers visiting Europe, especially the couples and honeymooners.
There aren't many reasons why you should skip Switzerland while holidaying in Europe. But if you have been there before and now want to explore a European destination that's not as touristy as Switzerland, we recommend visiting Finland. Dense forests teeming with a huge variety of wildlife, spectacular blue lakes that offer activities like canoeing and kayaking, the midnight sun, vibrant cities which look even better when draped in winter snow, the Northern Lights, and fewer number of tourists will make sure you don't miss Switzerland while exploring the fascinating Finnish landscape.
Visa requirement: You won't need a visa if you are a citizen of a European Union state, any of the Nordic countries or a citizen of a visa-free country with a valid passport. Click here to know more about Finland visa requirements.

Best time to visit: July to October and February to March
Must-visit attractions: Saariselkä, Helsinki, Ivalo, Rovaniemi, Levi, Porvoo and Inari
5. Seychelles instead of Maldives
Are you already in love with the romantic white-sand beaches, pleasant weather, crystal clear waters, and ever-smiling locals of the Maldives? Well, if you love to explore, you can give the Maldives a miss the next time you plan a holiday and catch a flight to the Seychelles — an archipelago comprising over 100 islands in the tropical waters of the Indian Ocean.
Imagine yourself relaxing at a white sun-toasted beach, watching the tiny turquoise waves splash against the sand with lush green hills and palm trees in the backdrop with a sailboat or two swaying farther in the ocean. This setting is routine for anyone visiting the not-so-popular islands of the Seychelles!
Visa requirement: Guess what, it's visa free! But you must have a valid passport and other documents recognised by the government of the Seychelles.
Best time to visit: March to May and September to November
Must-visit attractions: Mahé, Praslin, La Digue, Curieuse Island, and Cerf Island.
6. Taiwan instead of Hong Kong
Hong Kong's iconic skyline, bustling markets, streetside stalls serving delectable cuisines, and wildlife reserves have long wooed all kinds of travellers from all over the world. However, its popularity and demand among travellers has pushed the already densely populated region to the brink of overtourism.
But not very far from Hong Kong lies a less frequented Taiwan, an island state that's equally hi-tech, has a huge variety of delicious Chinese cuisine, and lush green forests. And you'll be pleased with your choice as you won't find Taiwan as crowded as Hong Kong. It is a great alternative if you have experienced enough of Hong Kong.
Visa requirement: Travelling to Taiwan requires you to acquire a visa. Click this link to know about visa requirements for travelling to Taiwan

Best time to visit: April to June and September to November
Must-visit attractions: Taipei city, Taipei 101, Taroko National Park, Sun Moon Lake, Kenting National Park, Jioufen, and National Palace Museum
7. Philippines instead of Malaysia
There's a little doubt in how good a destination Malaysia has been for the tourists in Southeast Asia, whether it's for the serene beaches, far off islands, bustling cities, thriving nightlife, or the wildlife. However, if you'd like to experience something similar at some place a little less touristy, make your way to the Philippines.
The Philippines is a country with more than 7,000 islands, a few more smouldering volcanoes, expansive rice fields, and fewer tourists. Only when you visit the Philippines will you know why we recommended it as the best alternative to Malaysia.
Visa requirement: You may or may not required a visa to travel to the Philippines depending on your citizenship. Click here to know more about Philippines visa requirements.

Best time to visit: November to February
Must-visit attractions: Bacuit archipelago, Ifugao's rice fields, the Calamian Islands, Boracay, Chocolate Hills, and Panglao Island.
8. Fiji instead of Australia
If there's one destination that is hard to replace, it's Australia. It has some of the world's best beaches, most amazing marine life, iconic man-made structures, and scenic drives which make road trips an experience of a lifetime.
But what if you happen to be one of those frequent travellers who has already been to Australia a number of times and is now looking for some new places to explore in Oceania? Well, travelling to Fiji would make for one unique vacation. This lesser-known archipelago of over 300 islands is home to some exquisite palm-lined beaches, pristine islands, worth-a-dive marine life, hiking trails, entrancing nightlife, and enticing wildlife.
Visa requirement: Citizens of these countries are exempted from visa by Fijian authorities. For more information on how to obtain Fijian visa, click here.

Best time to visit: September to November
Must-visit attractions: The Mamanuca Islands, Taveuni Island, Viti Levu, Kadavu and more.
The world is full of such lesser-known wonderlands. So why not explore these places before they fall prey to overtourism? Think we missed something in this list? Let us know in the comments below.
Also, you can create your own travel blog and share it with travellers all over the world. Start writing now!

Subscribe to Tripoto on YouTube and watch exciting travel videos.

Get travel inspiration from us daily! Save our number and send a Whatsapp message on 9599147110 to begin!