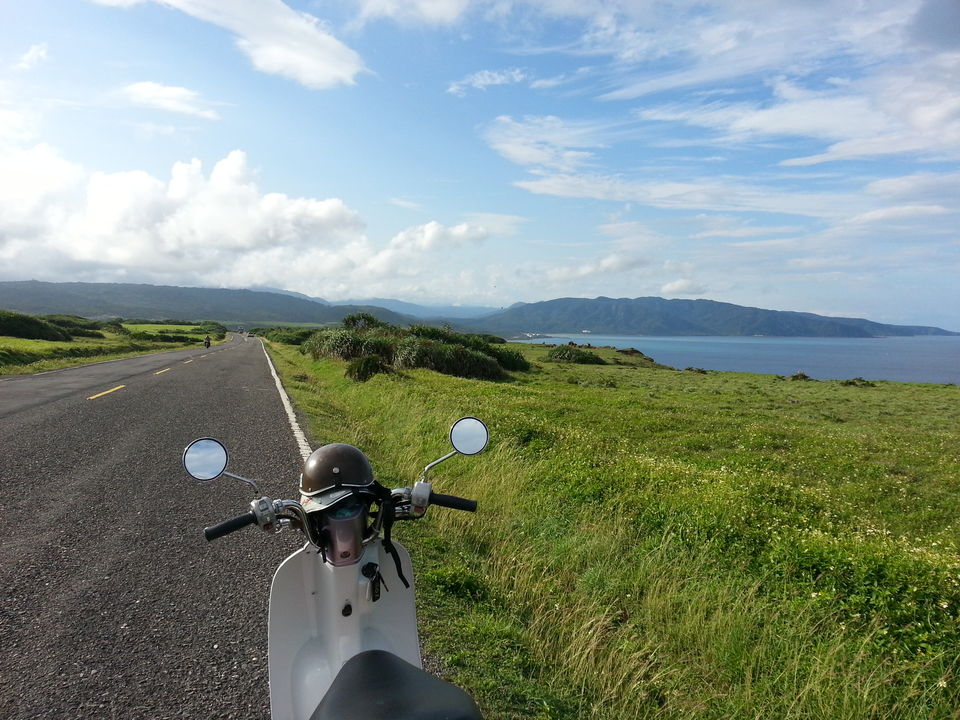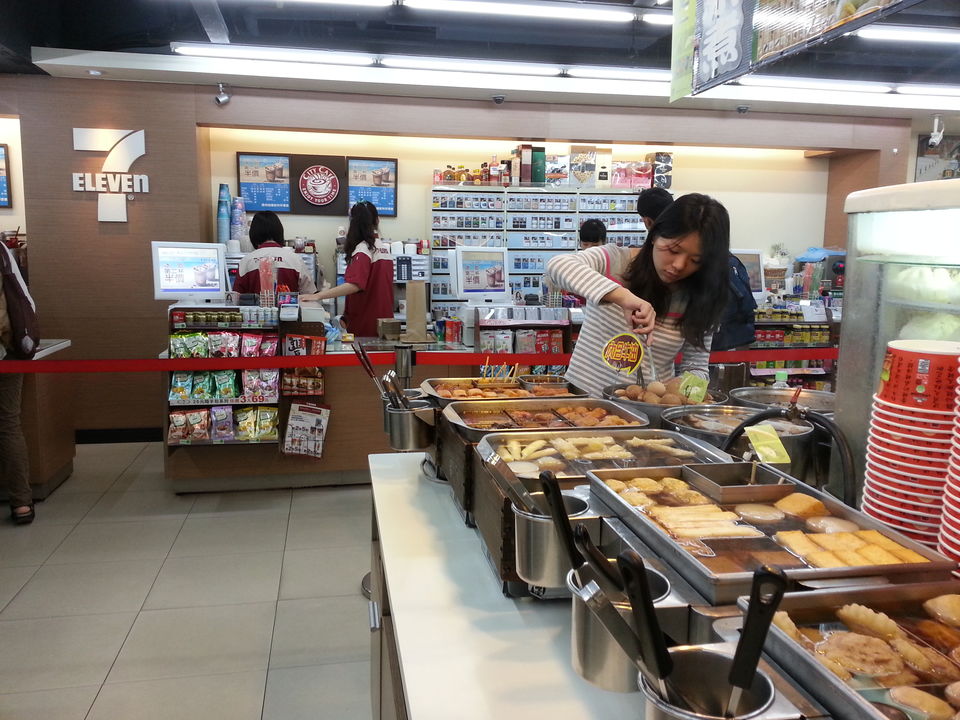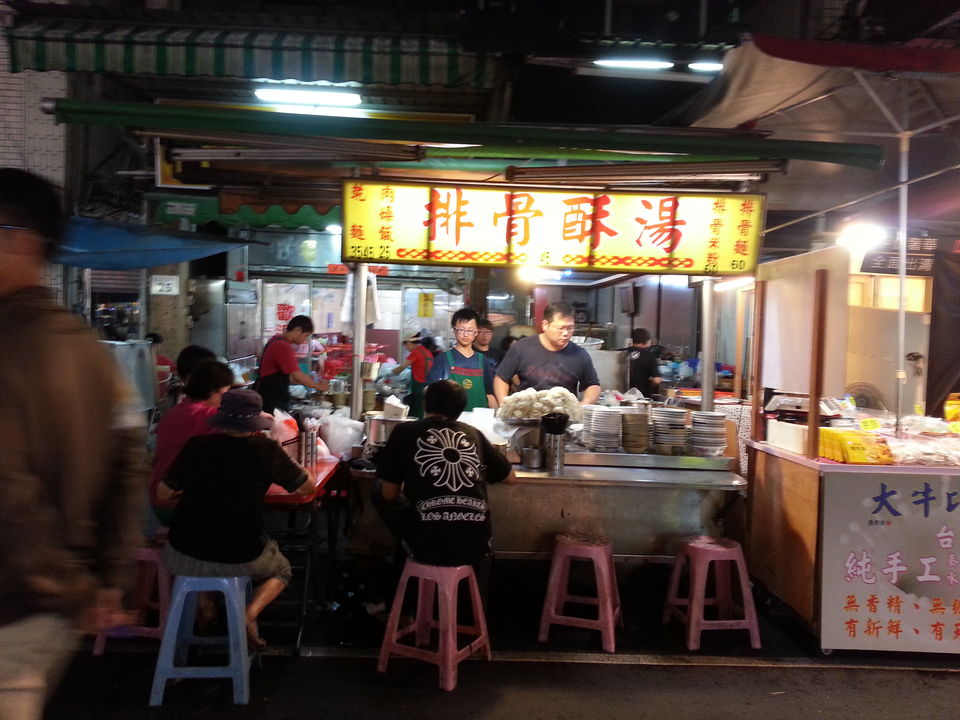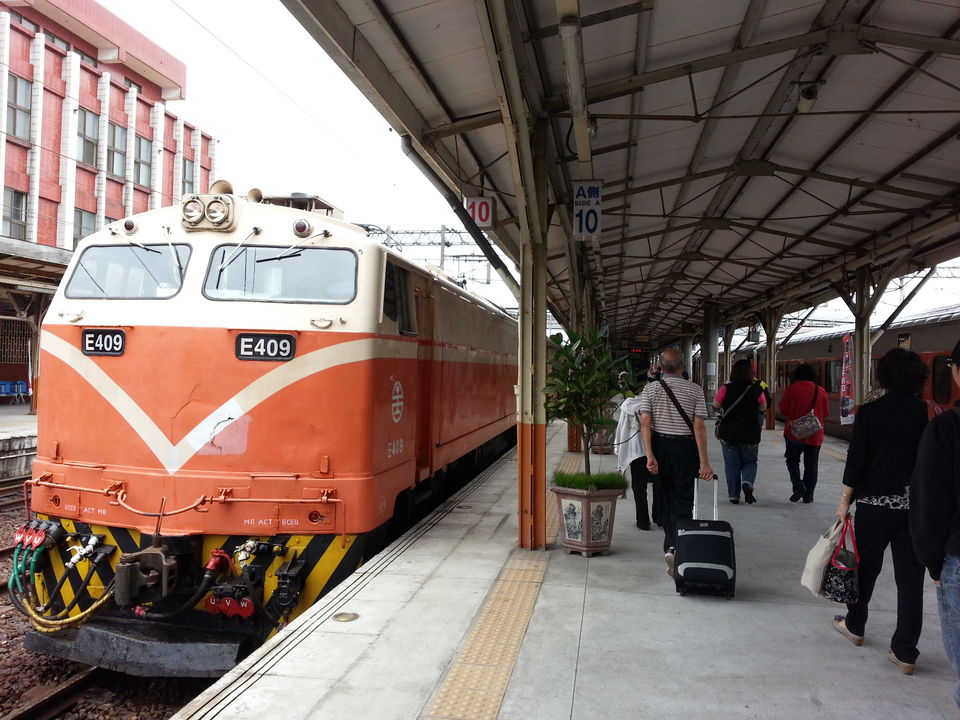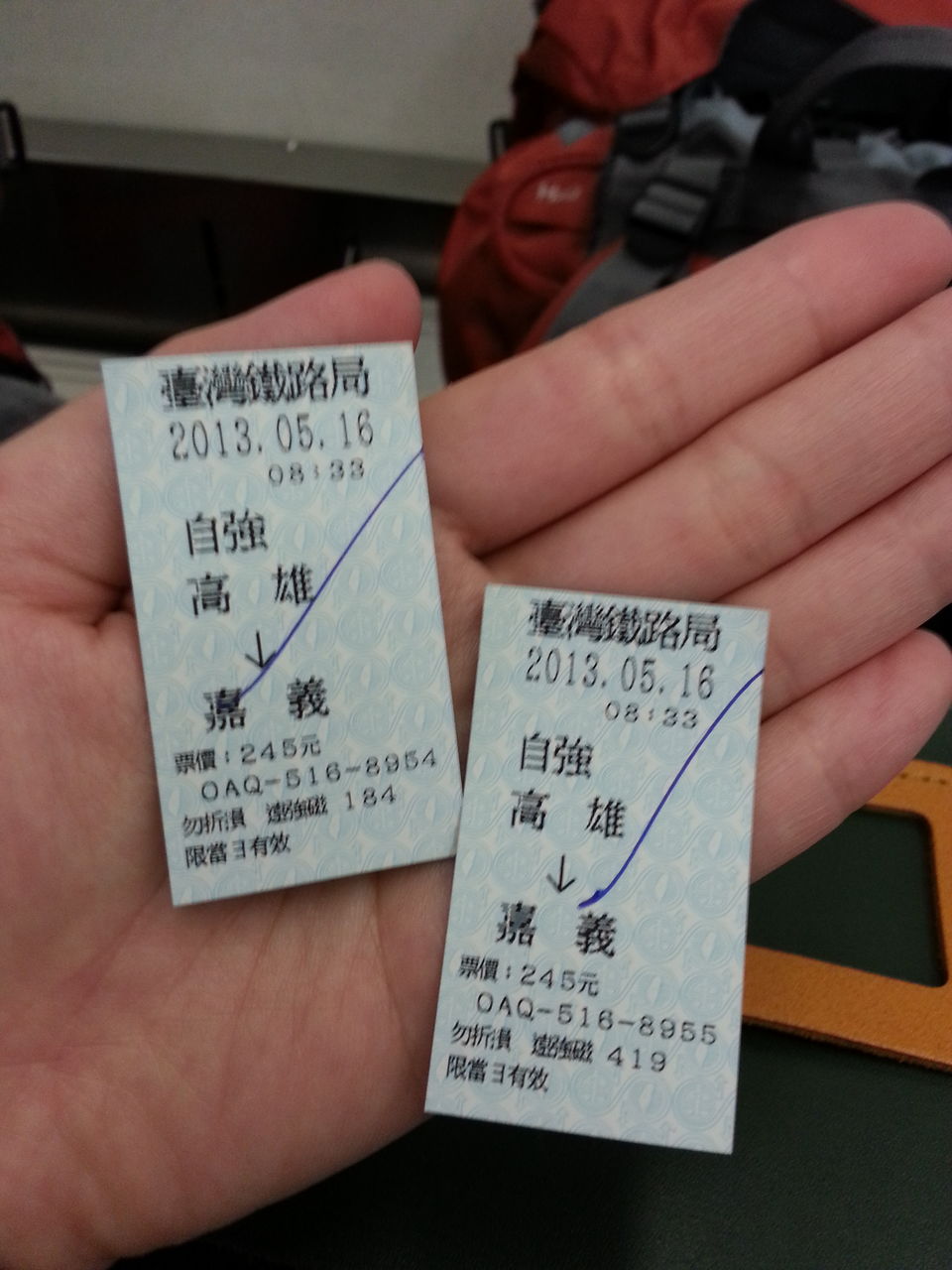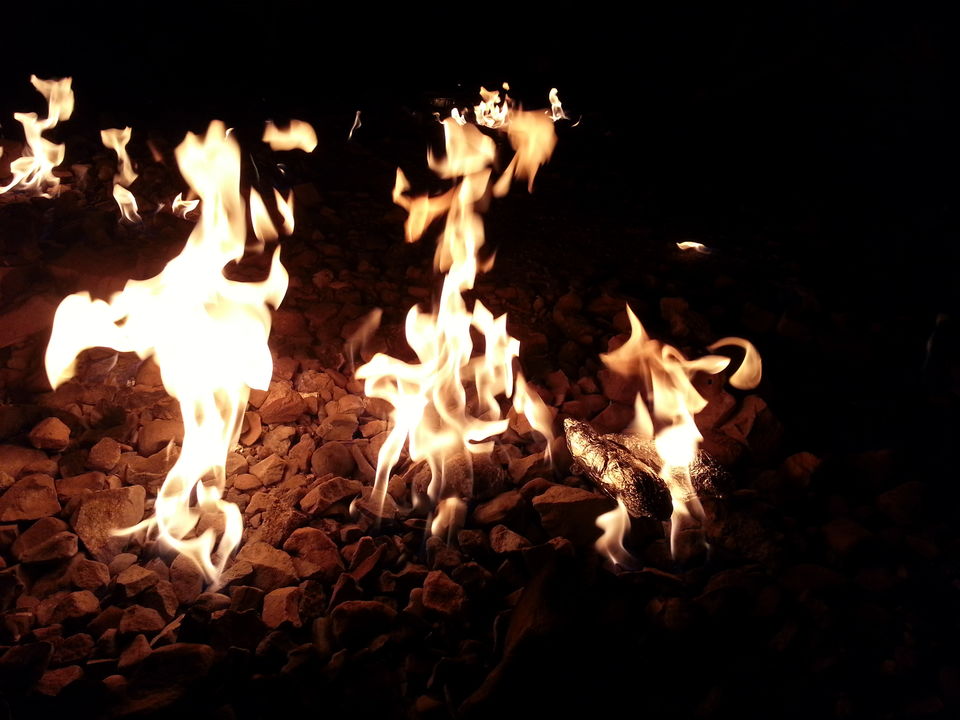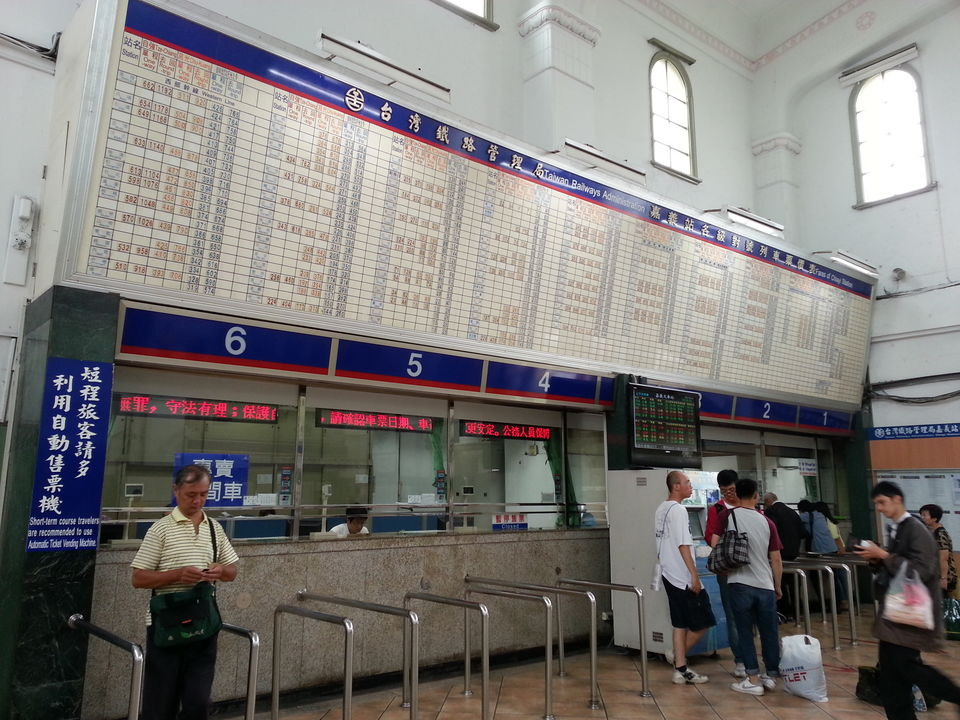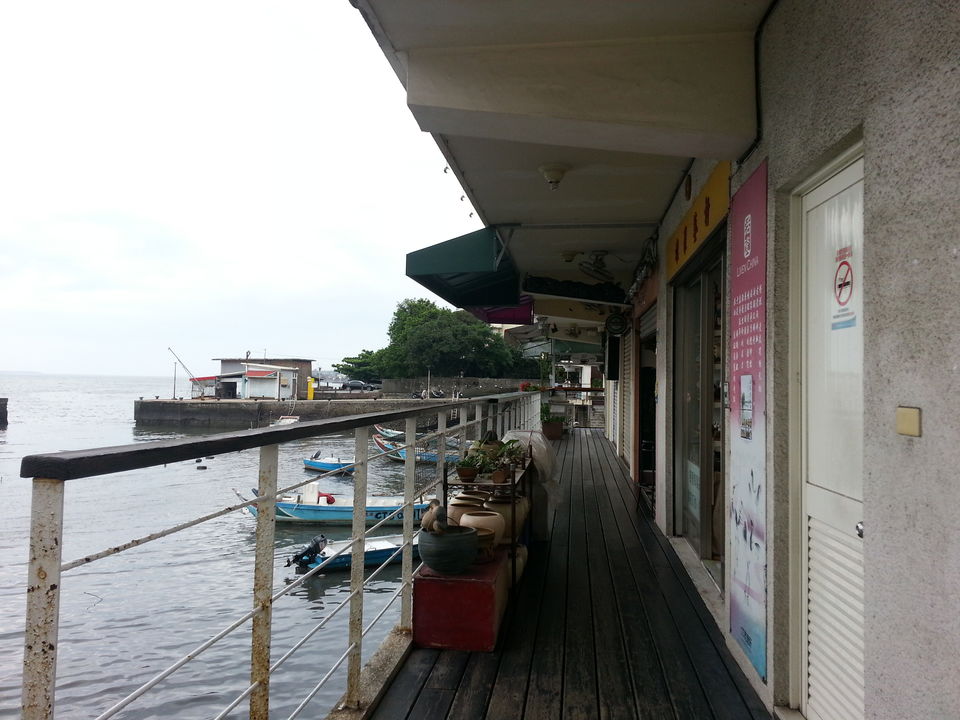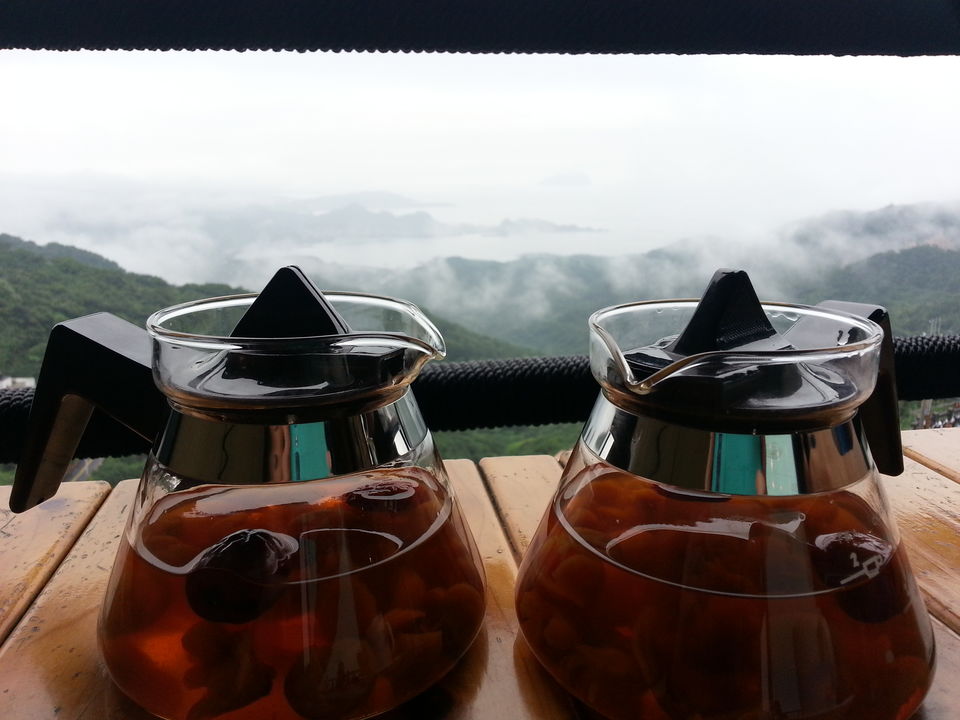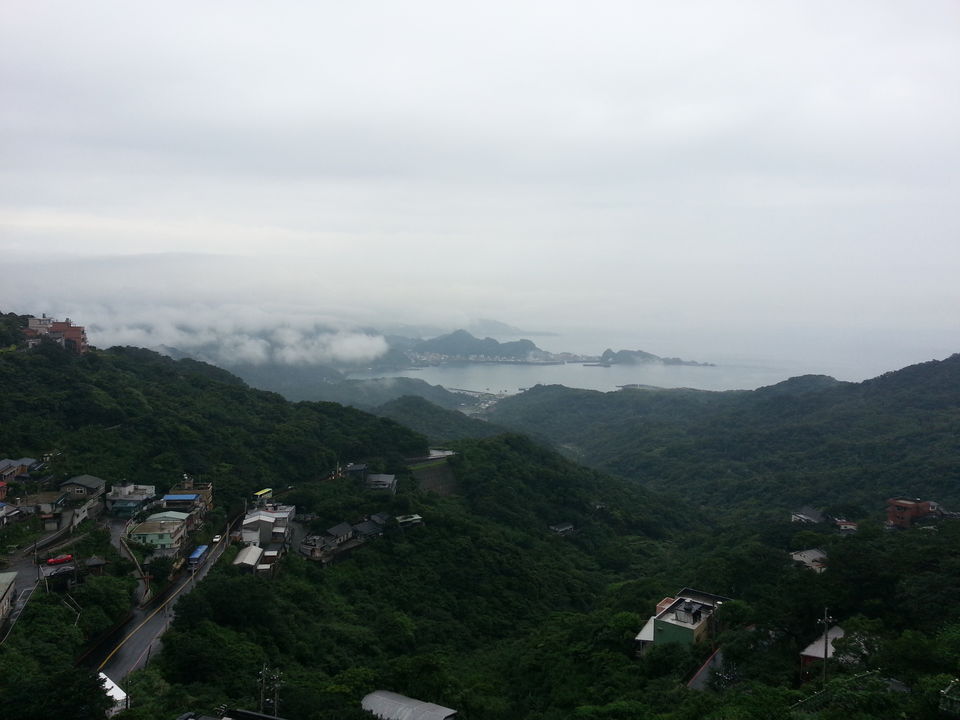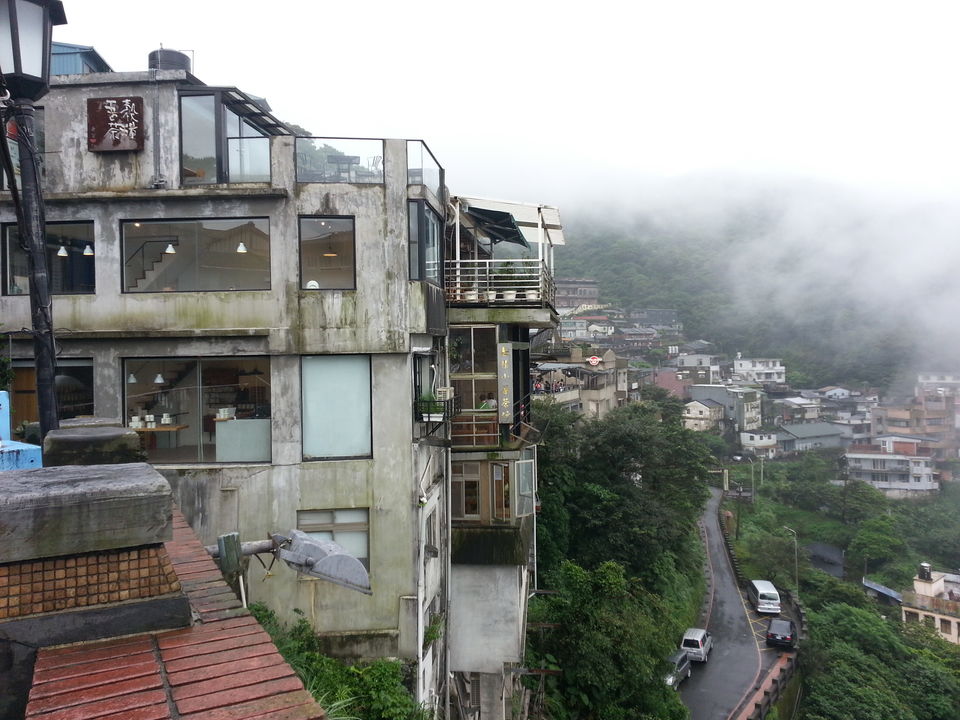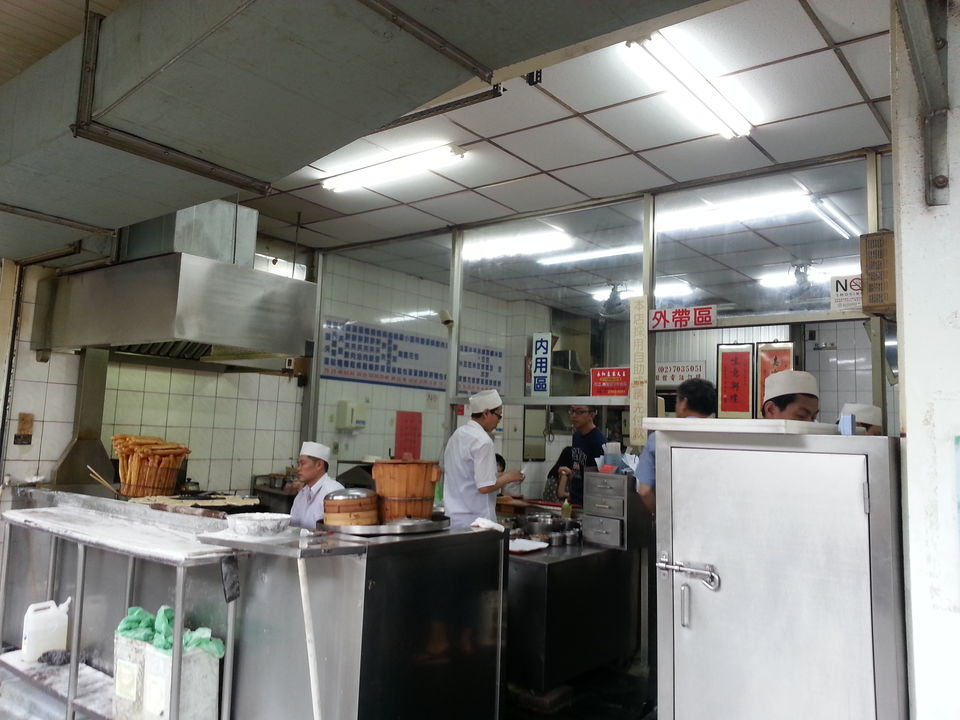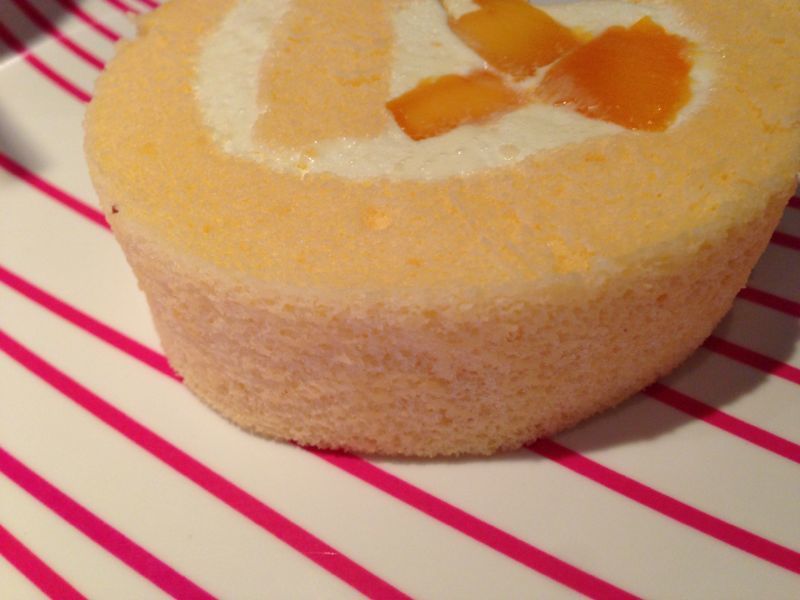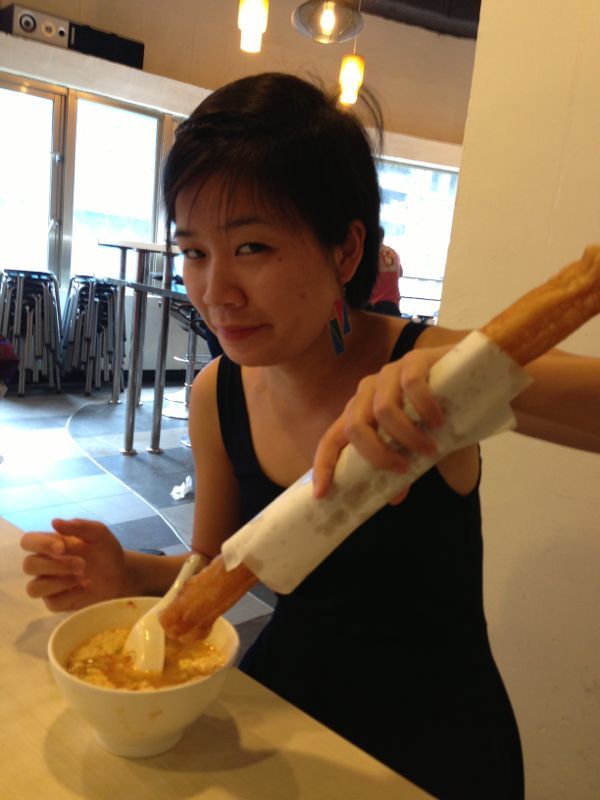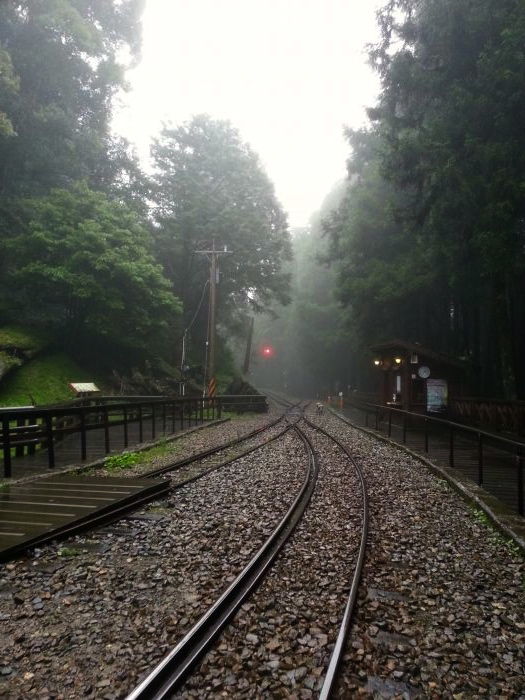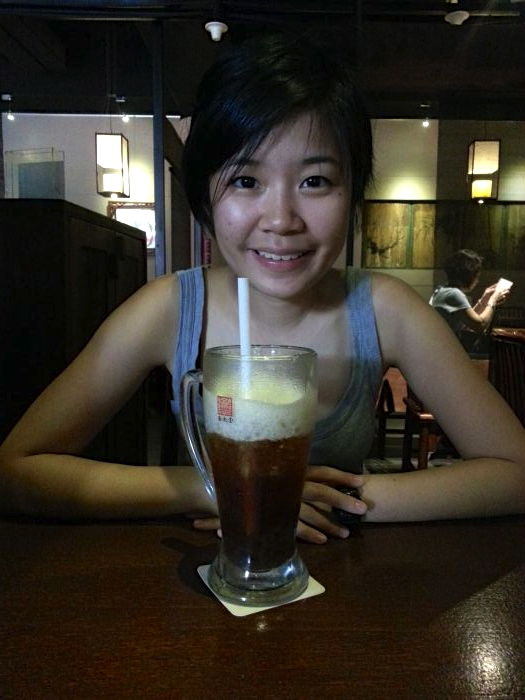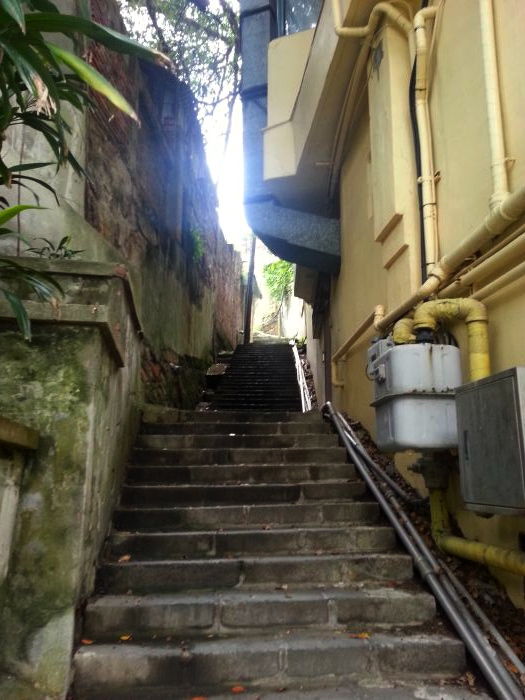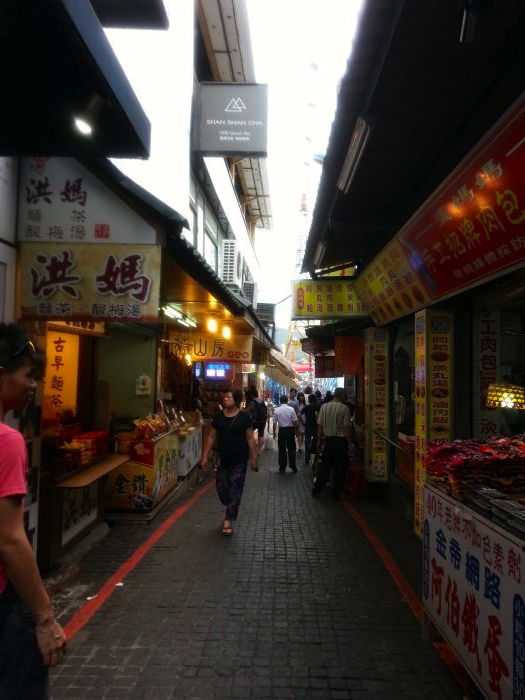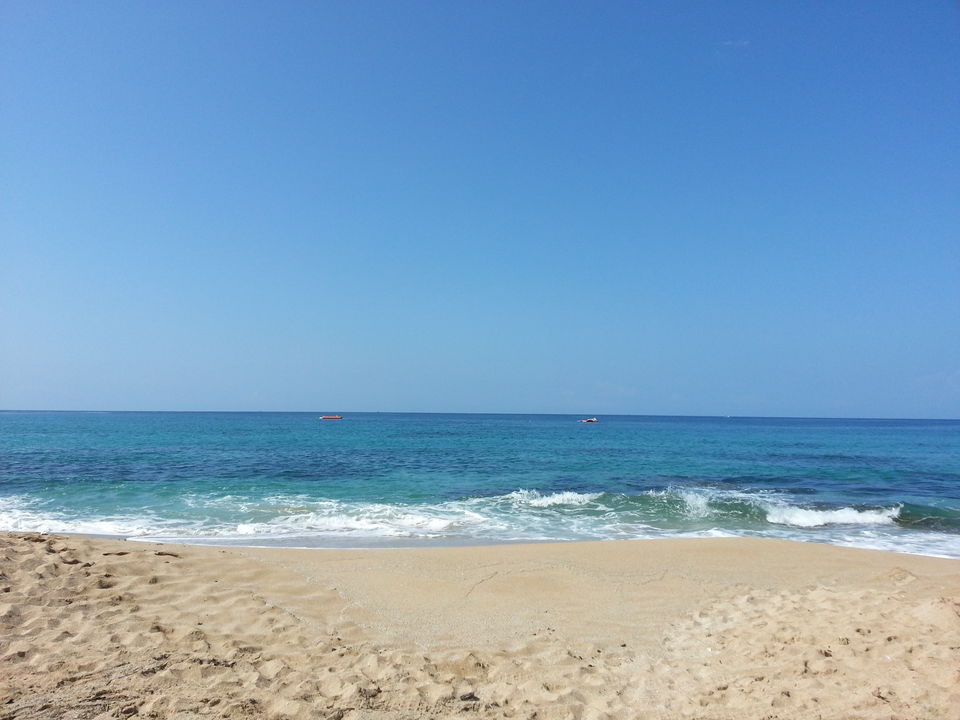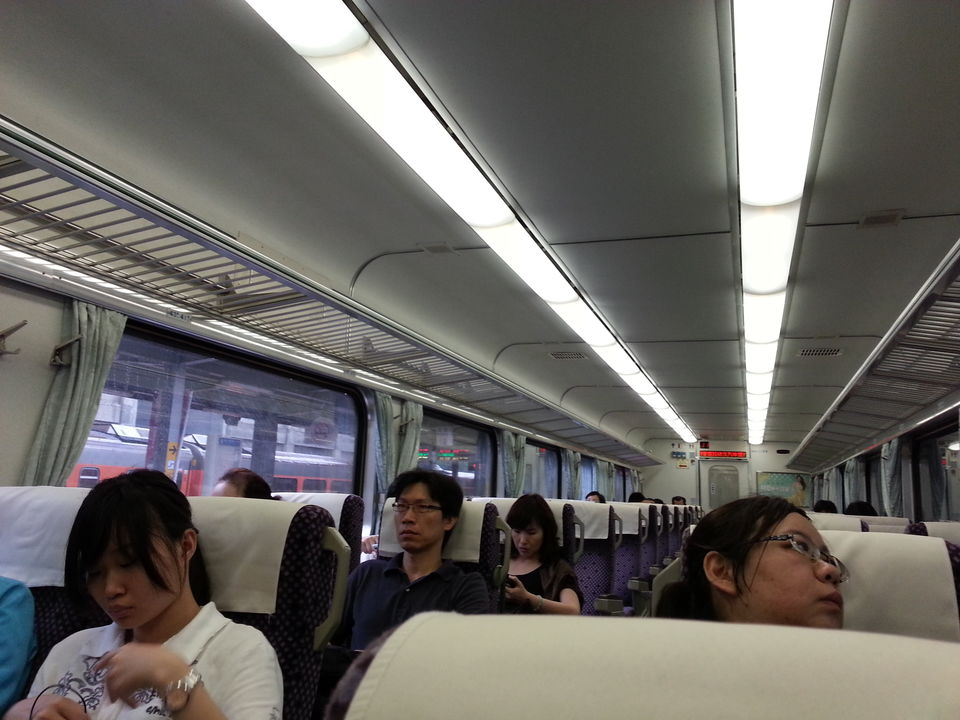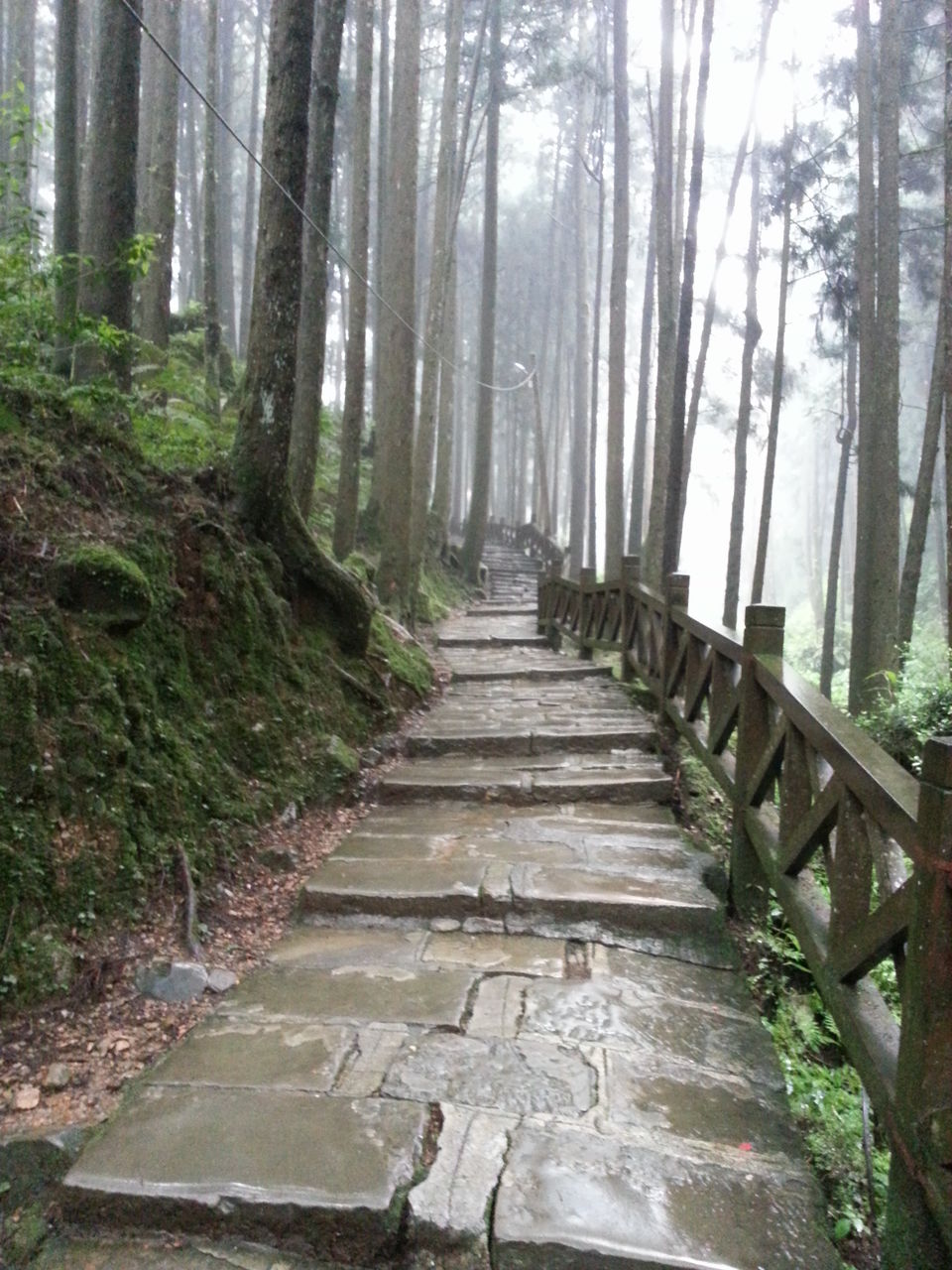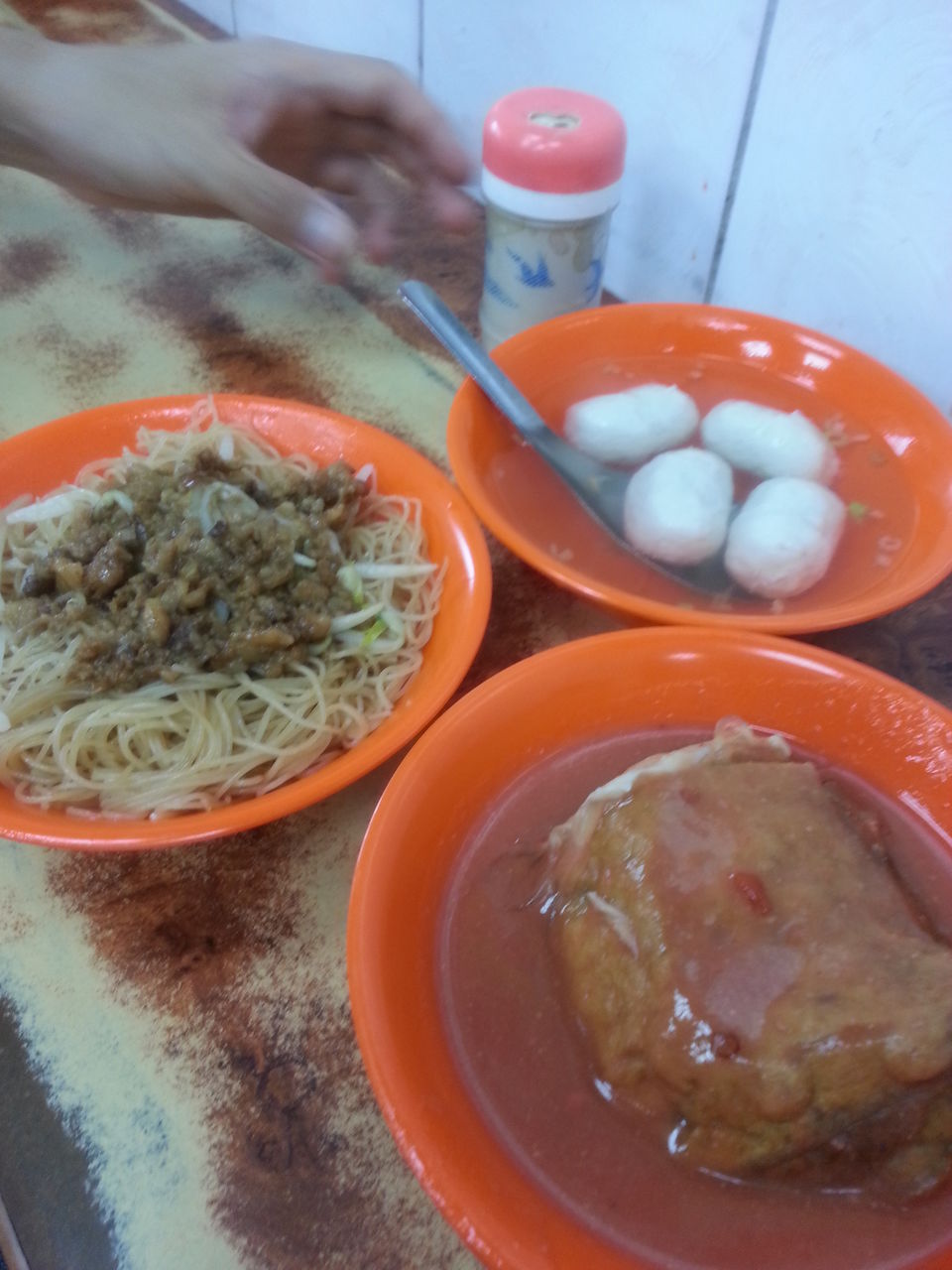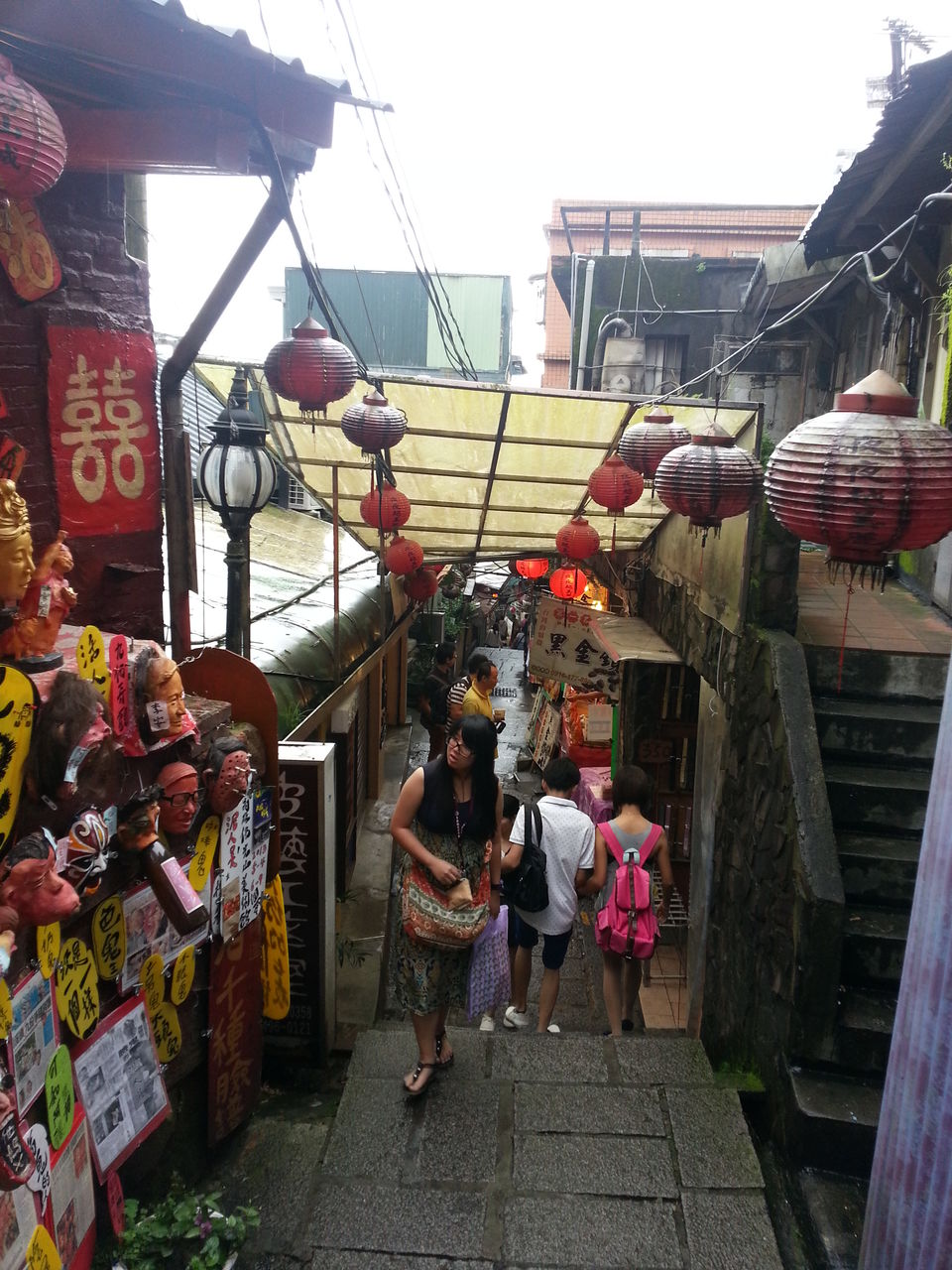 This was my first trip to Taiwan and I loved it. There were big shiny shopping malls, but also quaint streets, houses, lanes, corners where bits of brick were crumbling, and I loved the older train stations outside Taipei. The two things I enjoyed the most about Taiwan were the quaint alleyways, and travelling by train. It was just pure joy hopping on the train and staring out the window. Old buildings, new buildings, fields of green... The scenery was gorgeous and I think its a great way to see Taiwan without having to get off and explore the towns. Of course, unless you really want to. TIP: If you must have a seat on the train, make sure you buy tickets online or if buying at a station, choose to buy tickets that allow you to pick a seat! Otherwise, the "free seating" seats mean that if you happen to pick a seat that someone pre-booked, you need to let them sit there. And if the trains are crowded, you might need to stand.
The food was delicious. I love the soya bean milk, and the soy curd. Noodles and Soup. Rice with stewed pork. The night markets sold so many unique food creations and what I liked was that young people were running these stalls. They weren't shunning the hard work, sweat, and grime. Its really what makes Taiwan unique, I feel. We had xiao long bao (steamed pork buns filled with soup), rice dumplings, all kinds of fried squid, pancakes, fried quail's eggs on a stick, Taiwanese sausage with garlic, fresh oysters.. I can't even remember them all! It isn't healthy, but you can practically eat your fill at a night market without having to spend a bomb in a restaurant! TIP: My favourite place for soya bean milk and related food is Yong He Dou Jiang Da Wang. They have a few branches around Taipei. HIGHLY RECOMMENDED! This is a typical and delicious Taiwanese breakfast food.
My two favourite places are Kenting and Jiufen, Taiwan. Kenting was simply beautiful. It looked like some place in Europe, not Asia. The grass in Kenting National Park was so green, and the sea was so blue. The best part of the trip was when we explored all the lanes in Kenting on our little scooter, and found this road leading up somewhere. It turned out to be the gorgeous wide open field which was on a cliff and overlooked the sea. It was such a nice clear day too. The road was straight and long and when you look at it, you feel like you are going to have a great journey. The natural sights in Kenting was what really attracted me. We stayed at a minsu (homestay) and rented a scooter from a nice old man and his wife. They owned a cute corgi called Cookie who was so friendly. TIP: Renting a scooter to explore Kenting is the BEST option in my opinion! The other sights in Kenting besides Kenting National Park are too far to walk but just nice if you travel by scooter or car. But a scooter is so much more enjoyable - imagine the wind in your hair and the sun on your skin as your cruise by the beach!
Jiufen is an old mining town, and it got its name beacuse there used to be only 9 families living up here. "Jiu" is the number 9 in Chinese. "Fen" refers to the quantities of something. In the past, all 9 families used to get their supplies from below the mountain. Thus, the people sending things up the mountain sent them up in sets of 9, hence, "Jiu" and "Fen", because there were 9 sets of supplies being sent up the mountain. You enter Jiufen Lao Jie (Jiufen Old Street) which is lined with souvenir shops and food stalls. The best part is spotting the quaint little alleyways that branch out from the touristy Lao Jie. We sat in a teahouse on the mountain side which overlooked the harbour, and basked in the gorgeous view. TIP: go early in the morning! Make sure you reach before 11 or 12 because at noon, all the tour buses arrive and pack the whole street! Sit at a teahouse and enjoy the view from the mountain. If you have more time, go visit the fishing port at the bottom of the mountain (which you can see from Jiufen). It's called Keelung. It has has a very good night market - imagine a night market filled with seafood!
Alishan is also another must visit place! The hiking trails are so mystical. Take the trains up to the different parts of the mountain and explore the trails. We did it while it was drizzling but it was still beautiful. There were many other cheaper accommodation options, but we stayed at Alishan House, which is the most expensive and most touristy hotel (probably). But we had an enjoyable stay which included a HUGE buffet breakfast. It was cold so we ate a lot and the food was pretty good. The hotel also provided shuttle buses to take us to the train station. I loved taking the trains in Alishan because they were a little old, but clean, and just so so quaint. Chugga chugga chugga..
Taiwan wasn't expensive, or rather, there were many cheap and affordable options for a great value. People love Taiwan for shopping, which we did a lot of, but I loved the scenery, food, and trains more!