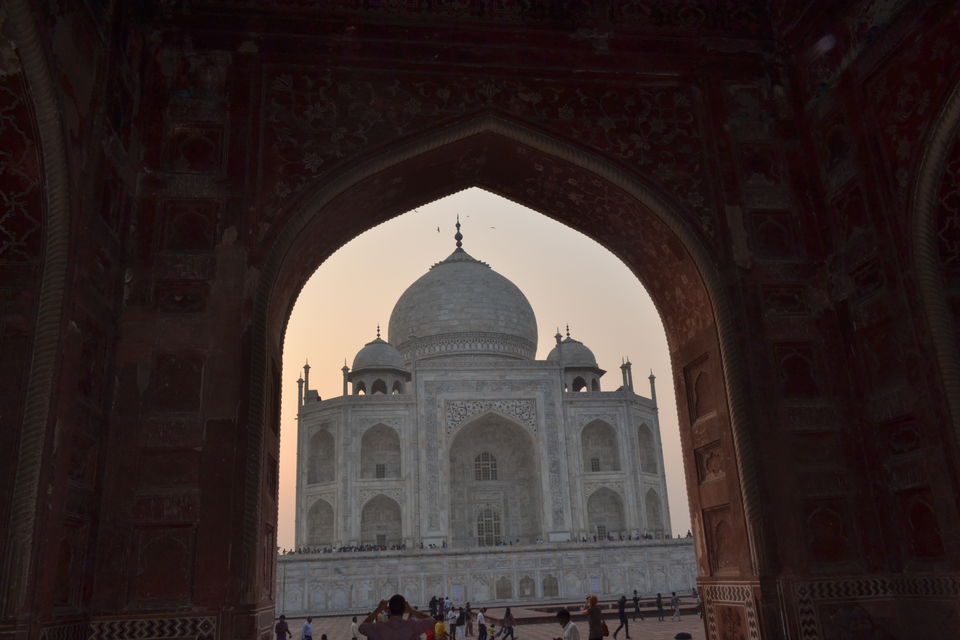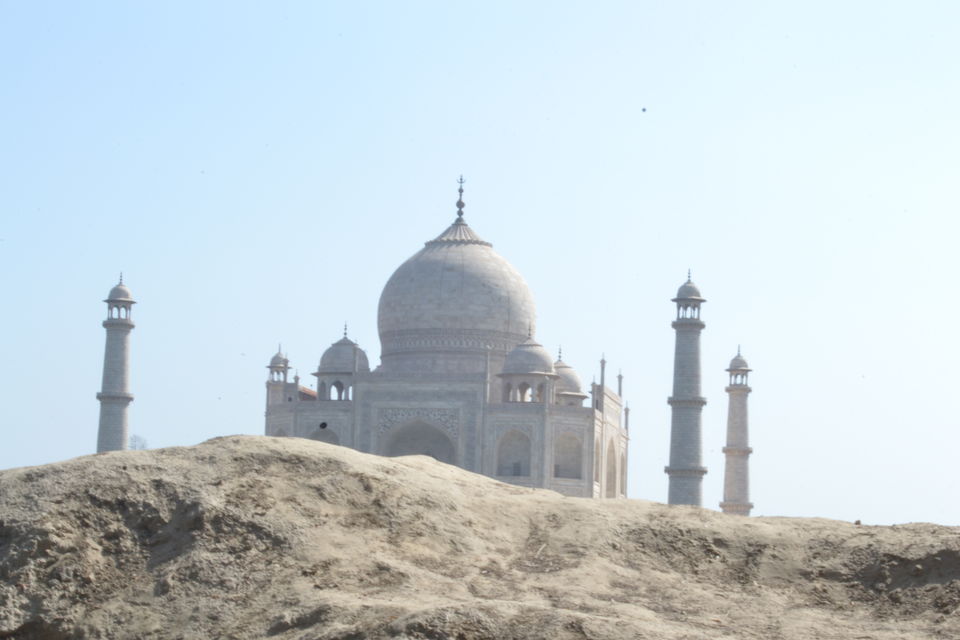 1. Tripod is not allowed inside the Tajmahal.
2. The photographers inside will be happy to click pictures for you on your SLR ( charged us rs 5 per click)
3. The South Gate is around 7/8 Kms from Agra Cantt Station. Auto charge -100 , Prepaid taxi -200, electric auto - 60 ( You need to haggle here)
4. Shared Auto run frequently on Fatehabad road ( This road is the main road connecting most of the places of interest)
5.There is a light and sound show inside the Agra Fort ( Hindi - 6:30 Pm - 7:30 Pm and English - 7:30 Pm to 8:30 Pm)
6. Lot of bargaining expected in the adjoining lanes of Tajmahal while buying handicrafts ( To the tune of 300%)
7. Itmad - ud - Daula is around 12 Kms from Tajmahal, Mehtab Bagh is further 2 kms away from Itmad -ud - Daula . ( A return trip from taj - Itmad - mehtab Bagh- Taj should cost around 250 in an Auto and 400 in a taxi)
8. Mehtab Bagh is just across river Yamuna exact opposite to the Taj Mahal
9. Taxi fare from Agra - Mathura is Rs 1500 ( One way)
10. South Gate mostly has smaller / budget hotels. The bigger and better hotels are towards the East gate.
11. One gets the shoe cover easily outside the Tajmahal for rs 5 a pair.