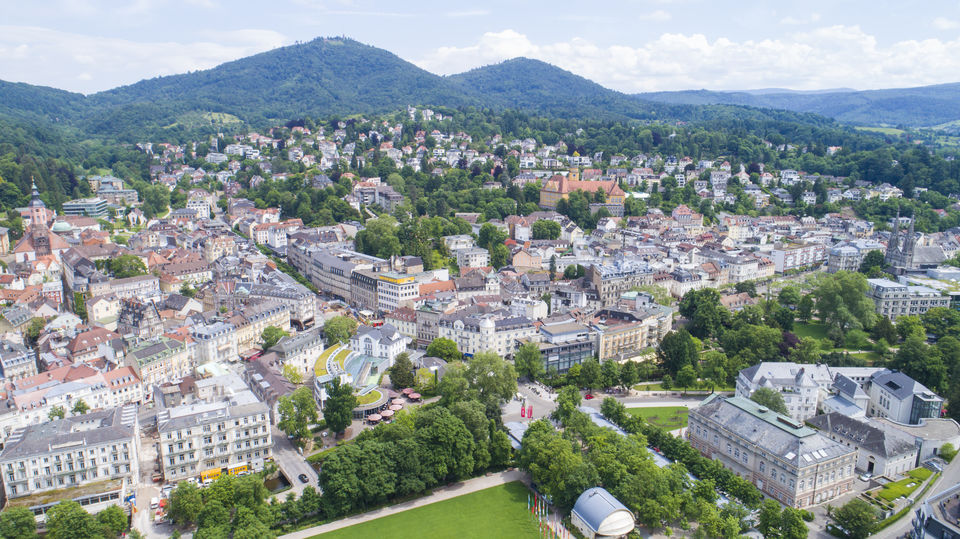 As soon as one mentions the name Germany, most of us just cannot help but think of solid cars, ice cold beers, surreal castles and its several historical figures. However, with a country as diverse as Germany, one can always expect an exciting myriad of experiences. One such place that is an absolute treat for travellers is an ancient dreamy town that has attracted travellers for about 200 years now. An erstwhile summer capital of 19th century Europe, this town has traditionally been recognised as a hidden gem for the high society and trust me when I say this, it deserves a spot on your bucket list! Ancient thermal baths, larger than life architectural style, exciting adventure activities and a lifestyle that will take you back in time—this one is so good that you'll have to see it to believe it!
Located in the southwestern part of Germany, Baden-Baden holds the distinction of being a spa town, owing to its famed, ancient thermal baths. To add to that, Baden-Baden also has an array of attractions, making it an ideal choice for every kind of traveller. Here are the top 18 reasons why Baden-Baden should go in your travel bucket list right away:
Thermal Spas
Amongst Baden-Baden's several tourist attractions, the most popular are hands down, its ancient Thermal Spas. People in this beautiful German town continue to believe in the healing powers of these waters which were discovered by the Romans in the first century. The curative waters of Baden-Baden' thermal baths rise from a depth of 6,500 feet, reaching the surface at temperatures ranging between 50°C and 68°C. This water is said to be loaded with several minerals that can cure cardiovascular problems, metabolism upsets and respiratory ailments.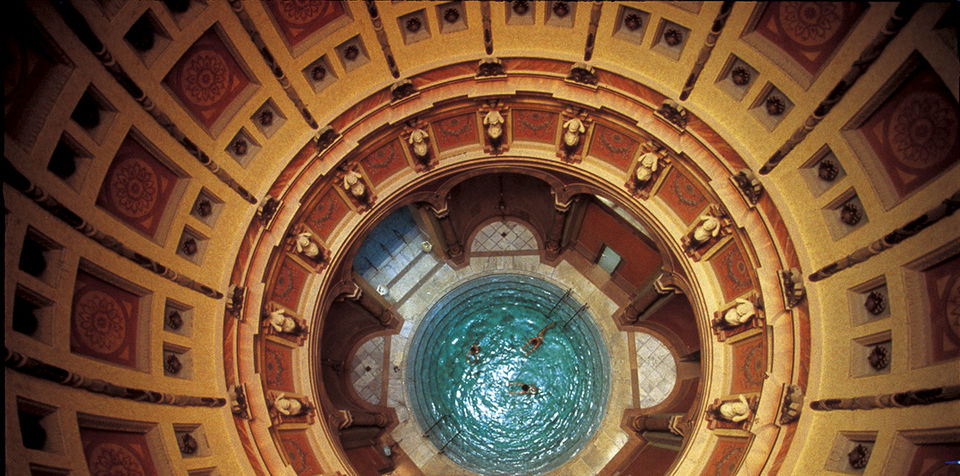 The Friedrichsbad and Caracalla Spa are two major thermal baths in Baden-Baden. One can head to the Caracalla Spa to experience wellness and relaxation treatments amongst modern luxury. On the other hand, Friedrichsbad sticks to its roots and is considered to be the temple of well-being. The facility opened in 1877 and since then, has been offering authentic thermal baths and massages while preserving the rich bathing heritage of Baden Baden. A visit to one of these thermal spas is said to be a wholesome experience for the body, mind and soul.
Black Forest National Park
Covering a massive area of about 10,000 hectares, Black Forest National Park is the first national park in the Baden-Württember region. Much like the destination itself, reaching Black Forest National Park also makes for a memorable experience. One can drive through the picturesque Black Forest route which starts at Baden-Baden and passes through the Rhine valley. Taking a stroll through dense forests, hiking a virgin mountain and exploring the ruins of ancient castles makes for some of the top things to do in the park premises. In addition, you can also interact with locals and learn more about the vibrant traditions of southern Germany.
Lush Green Parks & Fresh Clean Air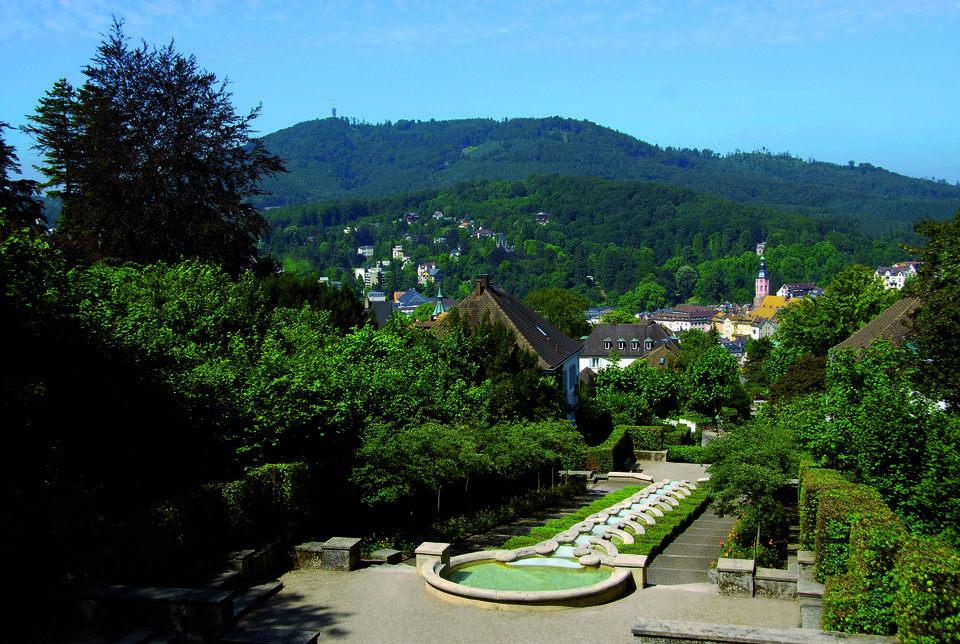 If you're someone whose idea of a vacation is all about connecting with nature, a dose of Baden-Baden might just be what you're seeking. The town boasts of as many as nine well-maintained parks and gardens housing some exotic varieties of flowering plants. While fitness freaks can opt for a run in the Lichtentaler Allee, daydreamers can laze about Florentinerberg and let nature work its magic on you!
Intriguing Art & Culture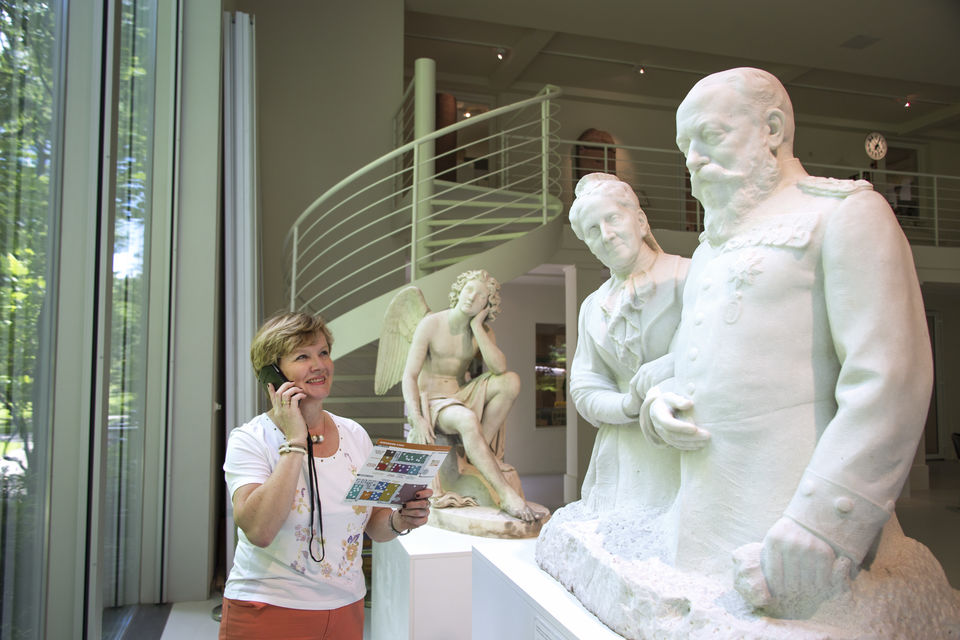 The streets of Baden-Baden are lined with some expansive museums that offer an interesting insight into the town's rich culture and heritage. The Baden-Baden City Museum is one of the best places to get a glimpse into the city's story, starting out as a sleepy romantic country town to becoming an elegant, world-renowned spa town within a few decades. No museum tour in the city can however be complete without visiting Museum Frieder Burda, which houses about 800 paintings, sketches and sculptures that trace the history of art over the past 100 years.
Baden-Baden is also home to the Festival Hall Baden-Baden, Germany's largest concert hall and opera house. A great place to learn about the city's culture, Festival Hall Baden-Baden hosts some killer musical performances, ballet productions and opera evenings that will leave you spellbound.
Wellness & Rejuvenation
Looking to escape the monotony of modern day life and treating yourself to some world class luxury? Look no further, because Baden-Baden, with its several luxury resorts and spas is a wellness oasis, to say the least. Apart from its famed traditional Thermal Baths, one can indulge in a hoard of massages, spa treatments and exotic treatments here in Baden-Baden. Some of the most popular spas and hotels offering these treatments include Villa Stéphanie, Radisson Blu Hotel Badischer Hof and Heliopark Bad Hotel zum Hirsch amongst others.
Exquisite Casino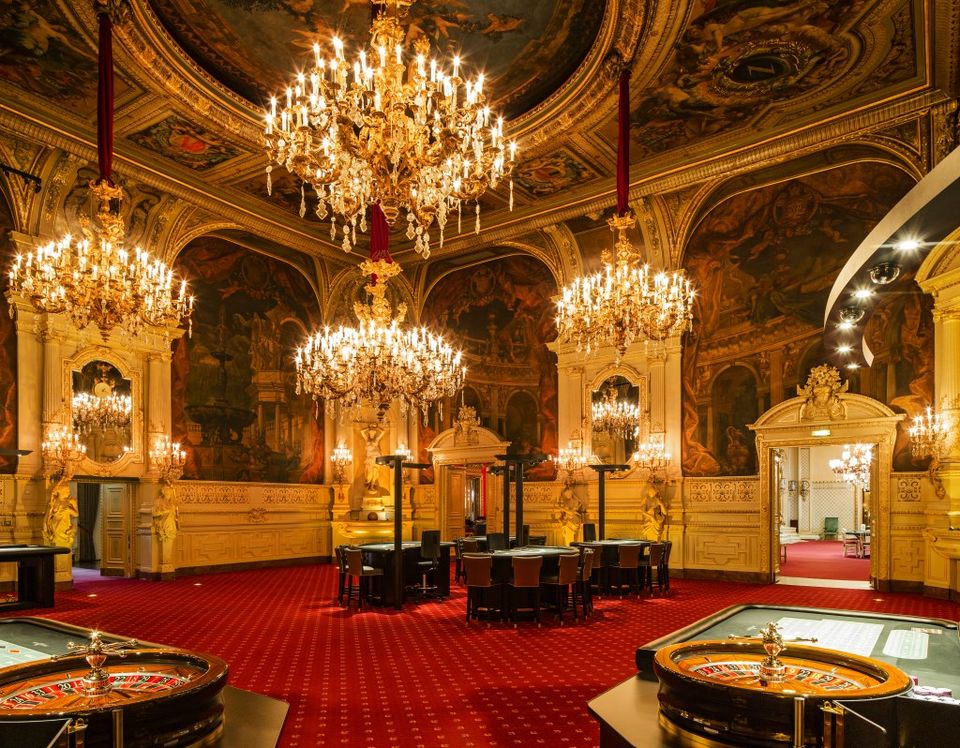 While Baden-Baden can come across as a quiet, sophisticated town by day, it transforms into something entirely different at night. One of the key attractions of Baden-Baden's radiant nightlife is a casino that is unlike any other you will ever come across. Located right in the heart of Baden-Baden, inside the famous Kurhaus building is a beautiful casino that resembles French royal palaces and is an absolute must visit. Indulge in some friendly gambling options such as roulette, blackjack and poker and spend a memorable night amongst the who's who of the city. And don't forget to dress to impress because this one oozes out style and grace and you wouldn't want to be the odd one out!
Culinary Adventures
Home to exquisite delicacies, exceptional wines, premium beers and celebrity chefs, Baden-Baden is simply a fine diner's paradise. The town is lined with restaurants owned by Michelin star chefs, gourmet eateries and wine taverns which offer hand-picked delicacies from around the world. The serene setting of the town only adds to the charm of dining out in the town. However, your gastronomical adventures in Baden-Baden can just not be complete without following its most important tradition of having coffee and cake in the afternoon. Head to Café König in the afternoon and do it like how the locals do!
Rebland Wine Region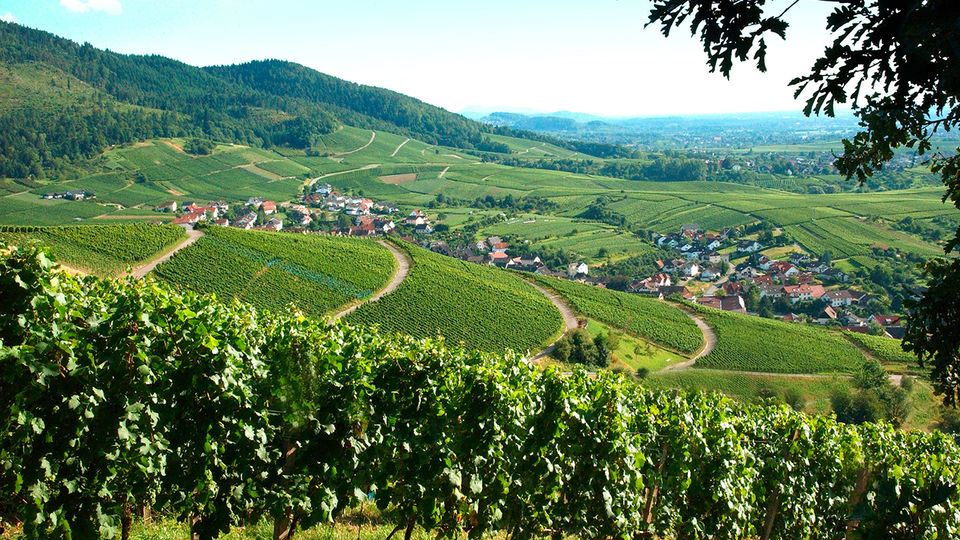 A 15 minute drive from Baden-Baden's city centre will get you to Rebland, a region best known for its grapevines and therefore, some delectable wines. Rebland is is one of Germany's three largest self-contained viticulture and wine enjoyment regions. Lined with several guesthouses and home stays that welcome tourists with open arms, Rebland makes for an ideal vacation spot for every wine lover. Take a professionally guided tour through one of Rebland's several vineyards and learn all about the process of wine making and bottling. What is even better that you can actually end your day by sipping a glass right in the middle of a massive vineyard, watching the sun go down. Isn't this the stuff dreams are made of?
Outdoor Activities
Baden-Baden also offers a wide range of outdoor activities and adventure sports for those who seek thrills while vacationing. There are over 200 miles of cycling tracks laid out through the town's woodlands. One can also set off on a hiking trail or experience rock climbing to get an unmatched, birds eye view of Baden-Baden.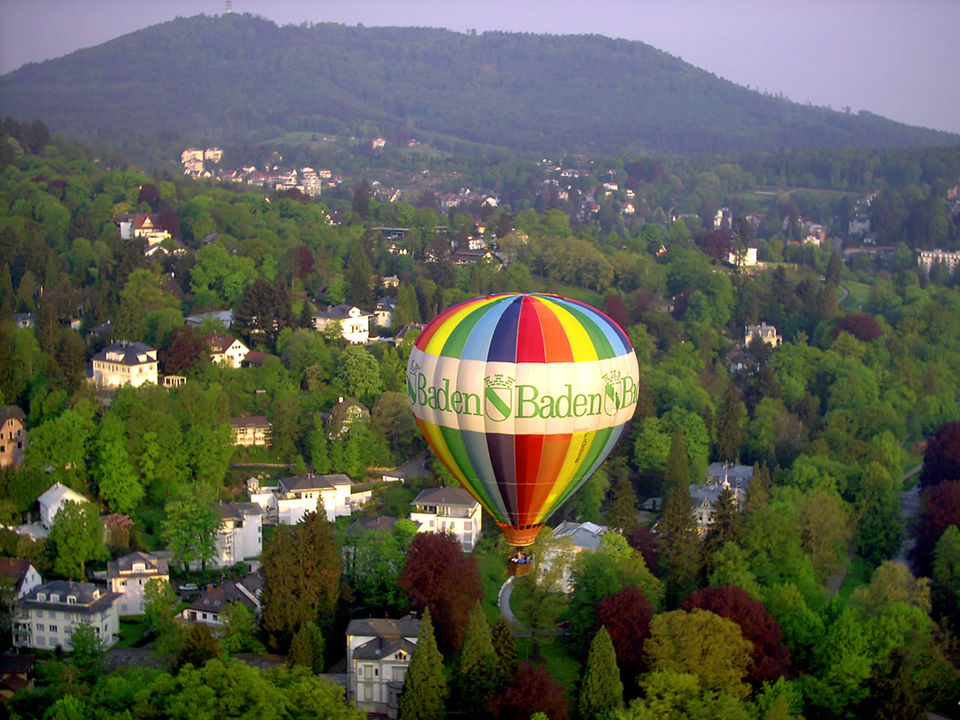 For travellers looking for that ultimate adrenaline rush, one can take a train up to Mt. Merkur and paraglide from the peak while enjoying scintillating views. And if you want to capture some beautiful frames, take a hot air balloon ride over Baden-Baden and the Black Forest and make memories that will last a lifetime.
High-end Luxury
When it comes to luxury, Baden-Baden has offered top notch experiences to travellers from around the world for years now. Suckers for comfort can put up in one the town's three premier hotels, namely Brenners Park-Hotel & Spa, Dorint Hotel Maison Messmer and ROOMERS. These chic hotels located in the heart of the city offer sophisticated ambience, comfortable stays, warm hospitality, excellent gastronomy and an exciting array of things to do. Baden-Baden's luxury offerings are completed with several small yet exquisite boutique hotels which promise a completely unique stay experience.
Boutique Shopping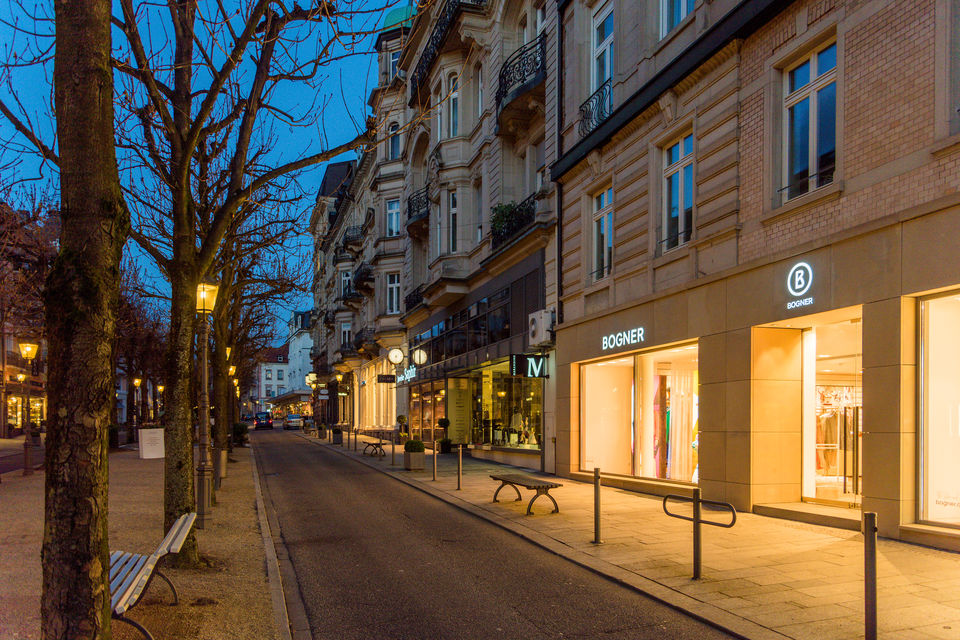 Since no trip is ever complete without a dose of retail therapy, Baden-Baden offers some great shopping options for international travellers. The streets are lined with luxurious boutiques selling edgy and contemporary designs. One can find everything ranging from trendy clothes to antique jewelry to latest accessories at these modern boutiques. In addition, Baden-Baden also has enough shopping malls and international brand stores for those who prefer playing it safe.
Imperial Experiences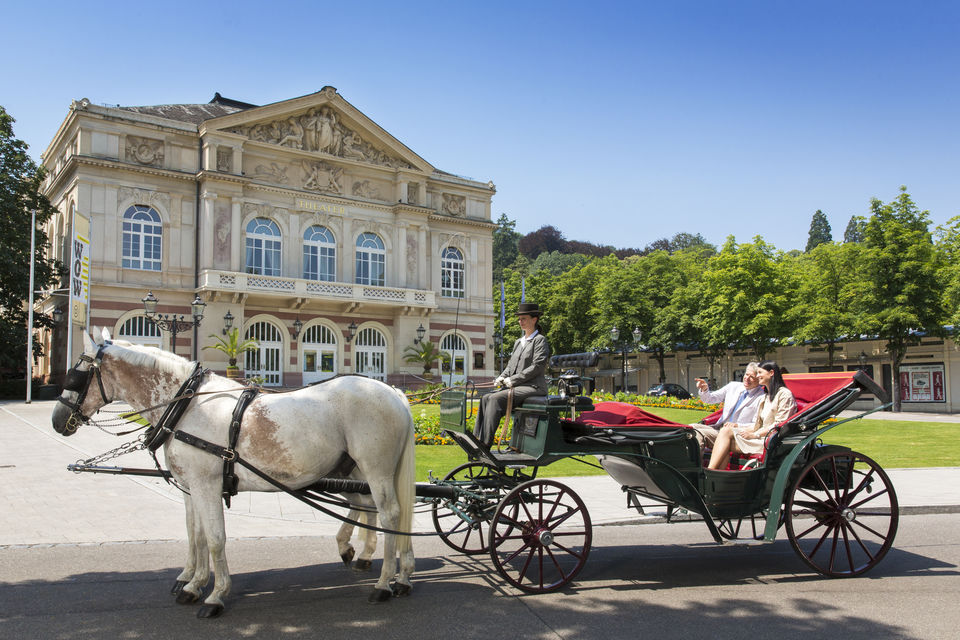 Baden-Baden is a town soaked in royalty and thanks to some of its tourist attractions, one can still get a taste of the royal life in the city. Hire a carriage to take a tour of the town, just like how it happened back in the day. Start your tour from the Goetheplatz, explore the city and get down to Baden-Baden's casino for a leisurely gambling session. Just stepping out of a carriage into the old palace-like buildings is bound to make you feel special.
Exciting Events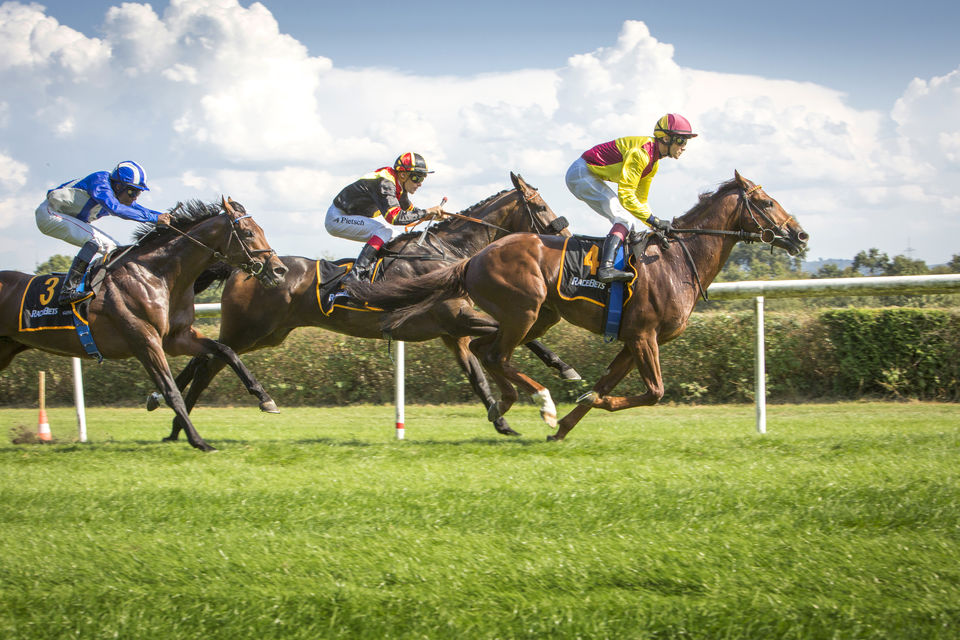 Before you plan a trip to Baden-Baden, make sure you read up well on the events happening because there's never a dull moment in this German town! Baden-Baden hosts an annual vintage car meeting, attracting motor enthusiasts from different parts of the world. If you happen to be lucky, you can also catch the famous SWR3 New Pop Festival which is held once every year and sees international stars and newcomers playing live music on different stages across the town. Baden-Baden also becomes the centre of horse riding thrice every year when it hosts professional horse races at the international racecourse in Iffezheim.
Charming Churches & Architecture
If you have ever heard about Baden-Baden, you've probably heard about its old splendid buildings. Much like the entire feel of the town, there is a certain air of sophistication in the architecture here as well. Amongst the city's several architectural marvels, the most famous ones Kurhaus and Trinkhalle. Apart from these 19th century attractions, one must also stop over at the Belle Epoch theatre and Faberge museum to catch a glimpse of the unique architectural style here.
Scintillating Christmas Market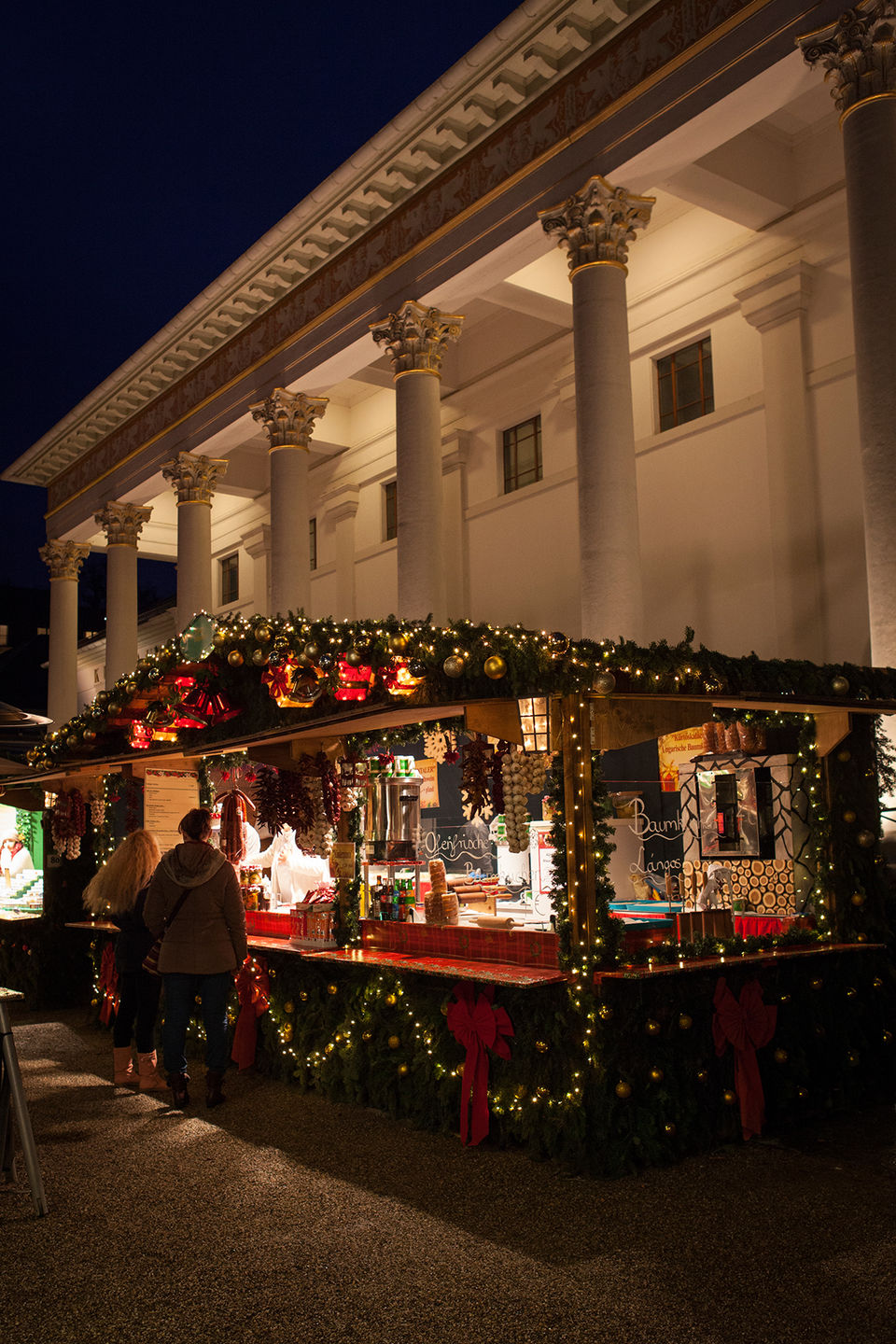 If you happen to be visiting Baden-Baden around Christmas, you'd be in for an absolute treat! The town hosts one of the regions' largest and prettiest Christmas markets, right in front of the Kurhaus. The flickering lights and decorated stalls next to the done up boutiques bring out the festive spirit, and how! Follow the aroma of mulled wine and gingerbread to amble past the wooden yuletide cabins with your loved ones. On the other hand, the younger visitors can savour the Christmas treats, shop at dedicated children's bakery and enjoy musicals being performed on the open-air stage.
Musical Summers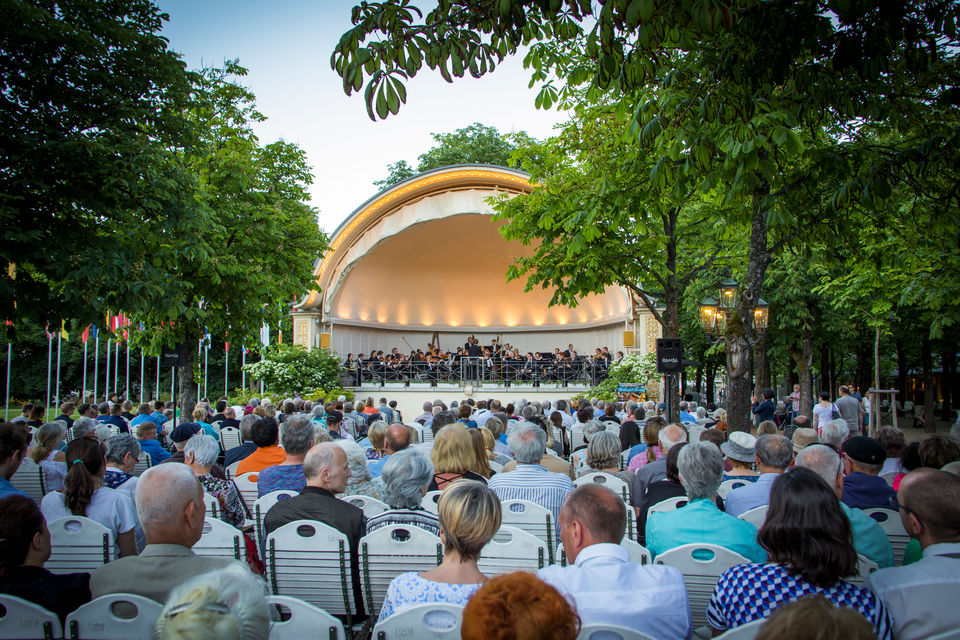 The months of May to July hold a special surprise for travelers visiting Baden-Baden! Every weekend, the Baden-Baden Philharmonic Orchestra plays its creations on the open-air stage in front of the Kurhaus. One of the oldest ensembles in the world, the orchestra has its origins back to 1460 and has since then, performed over 6,000 successful shows. Even after playing sold out shows all over the world, the famed group continues to play free concerts for the people of Baden-Baden.
Panoramic Views
Apart from its several tourist attractions, Baden-Baden also has some iconic points which make for great spots to indulge in some landscape photography. One can trek all the way up to Mt. Merkur, the highest point in Baden-Baden standing at a massive 2,191 ft. above sea level. Alternatively, you can also take a train to get to the top in about five minutes and enjoy the view, picnic on the lawns or get some food at the summit restaurant.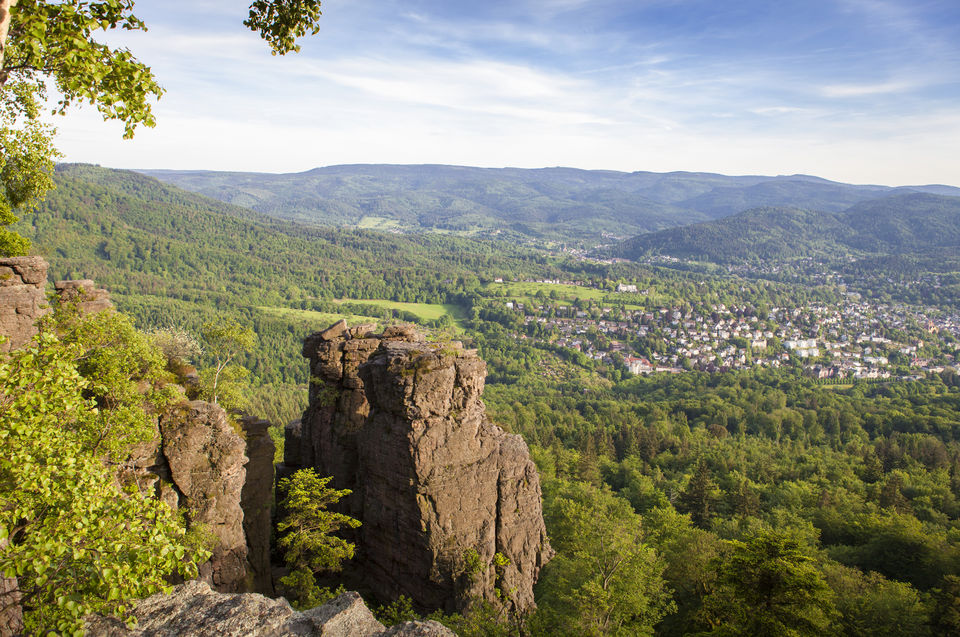 Travellers visiting Baden-Baden can also trace steps of the ruins of Hohenbaden Castle, built in 1102. Discover dark, secret dungeons and tackle the winding staircases all the way up to the lookout point. Your reward, once here, will be a magnificent view of Baden-Baden, the Black Forest and the Rhine Valley.
Additionally, the area above market place also has a viewing platform that offers stunning views of the town and Black Forest.
Easy Connectivity
One of the most underlying yet important attraction that a place can hold is the ease of access it offers to travellers—something that we often end up ignoring completely. Baden-Baden is extremely well connected to other parts of the world with the Frankfurt International Airport located only 1.5 hours away from the town.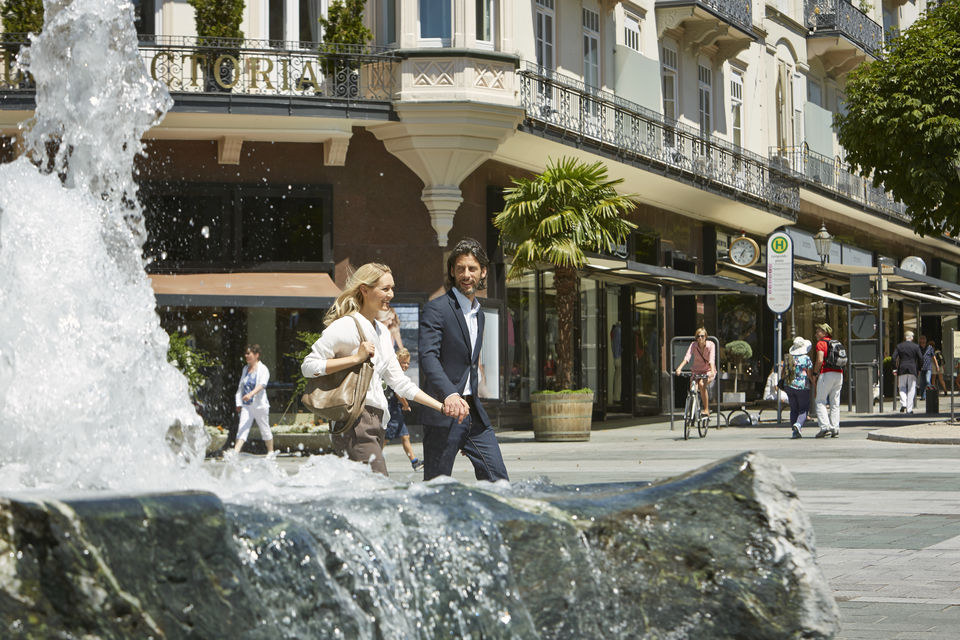 And the best part, once you're in the town, the cost incurred in local travel becomes minimal. All of Baden-Baden's churches, markets, thermal spas and luxury hotels are at a walking distance from each other! So not only will you make a ton of memories, you'll do it without shelling out a bomb!
Ever experience the magic of Baden-Baden? What was the experience like? Write in here and share your exciting travel stories with the Tripoto Community. Head over to our YouTube channel and check out some insane travel videos that will make you want to set off right away!
This trip is in association with ezeego1.