Bangaloreans have it pretty great. They enjoy a near-perfect weather year round and have some of the best cafes and nightlife in the country. Also, Bangalore is a traveller's heaven, less than two hours away from some of the most heavenly mountain resorts and farmstays in the country. But when there's ITC Gardenia, Bengaluru, why even leave the city!
For a luxe staycation in Bangalore, nothing comes close to a weekend at ITC Gardenia, Bangalore. Perfect for couples and also for solo travellers, this 5-star hotel in the heart of Cubbon in Bangalore has seven excellent eateries, a beautiful full-size swimming pool, one of the city's highest rated spas and decadent, no-expenses spared bedrooms and suites.
All the decadence at ITC Hotels comes with responsible, eco-conscious planning and design. ITC Gardenia's architecture features several vertical gardens and a living roof. In fact, the hotel was awarded the LEED India Platinum Rating – the highest certification for green buildings in India. The hotel is entirely powered by wind energy and recycles almost 100% of its water.
Three staycation ideas for a truly responsible luxury experience with ITC Gardenia, Bengaluru:
1. A romantic spa weekend to enjoy the best things in life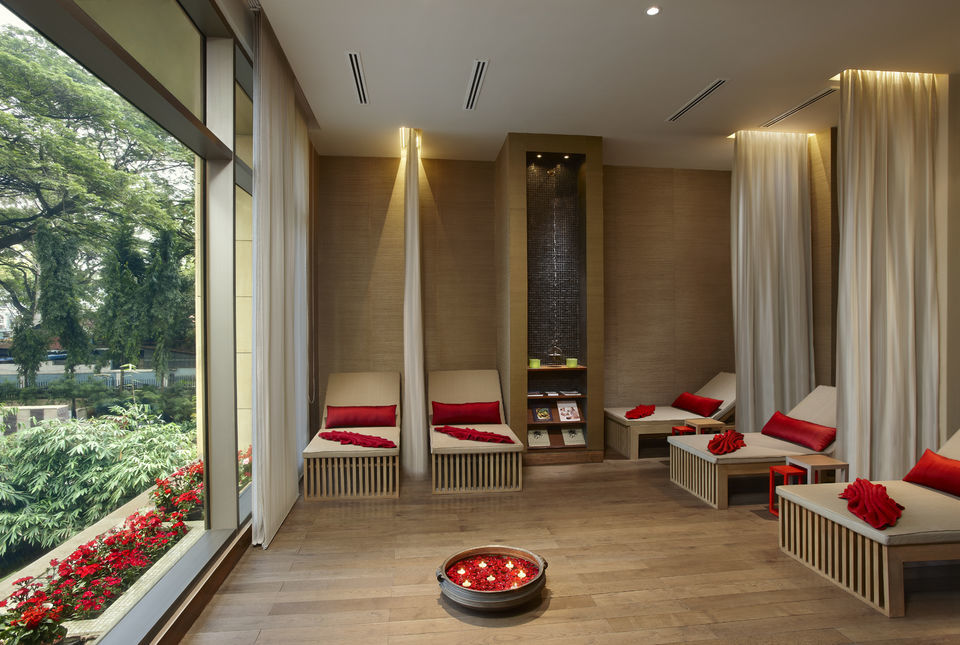 Treat yourself to a "spa"cation of indulgent massages and scented baths at ITC Gardenia. Opt for a package that includes two 40-minute massages (request a couple's massage if you want some extra romance) at Kaya Kalp Spa in ITC Gardenia, Bengaluru along with ₹2,000 worth of hotel credit. All the toiletries, oils and cosmetics are eco-friendly and cruelty-free. Also complimentary is a buffet breakfast and unlimited bathtub time.
Relax by the pool, sip on fresh juices and return to the real world revitalised after two days of consistent pampering at ITC Gardenia.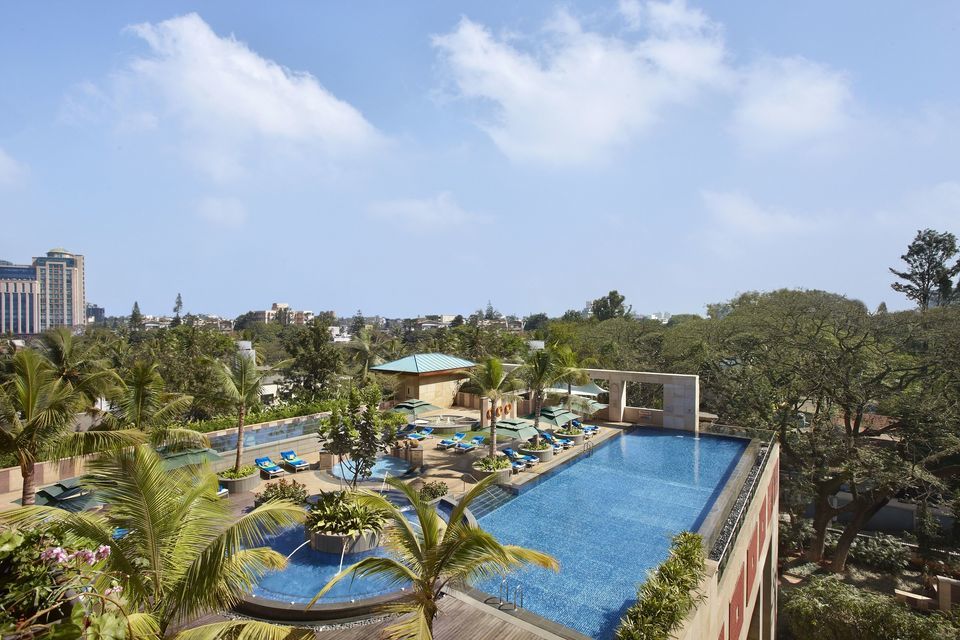 Pro-tip: Upgrade to an ITC One room – which comes with a personal massage chair – for just ₹4,000 a night.
2. Netflix & Chill in Bangalore like the royalty you are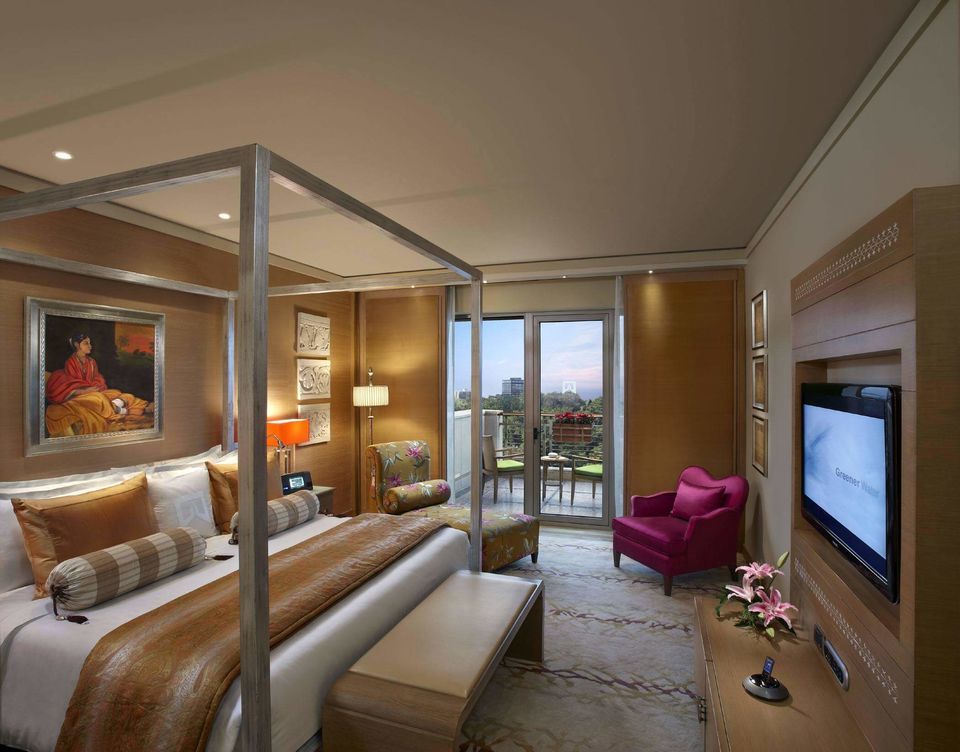 Eat constantly, sleep in till noon and wake up to a weekend full of your favourite shows and movies. Combine this with some decent bae time and you are looking at one of the chillest weekends anyone can ever dream up. All you need is a Chromecast, WiFi, and bae, obviously. All rooms come equipped with a top-of-the line flatscreen TV. Sink into potato mode for as long as you like, and if you are up for it go for a leisurely stroll in Cubbon Park, which is just across the road from ITC Gardenia, Bengaluru.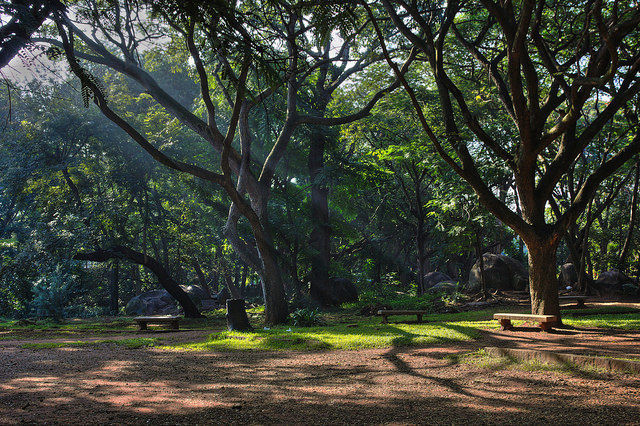 Pro-tip: WiFi comes complimentary at ITC Gardenia if you make your booking via itchotels.in. Also, opt for late checkout (upto 4pm) to make the most of your day – inform the hotel at the time of booking.
3. Treat yourself to the best solo sojourn that money can buy
1 to 2 nights – ₹11,040* onwards
Bangalore loves solo travellers, and travellers love it back. There are lovely cafes, excellent parks and plenty of nightlife to explore in the city to fill your days with quality alone time. Go for a stroll on MG Road (15 mins from ITC Gardenia, with traffic) or venture out to Old Bangalore (20 mins from ITC Gardenia, with traffic) to spend a day exploring Lalbagh Botanical Garden and Tipu Sultan's summer palace. The hotel is extremely well located for solo travellers to get more out of their stay.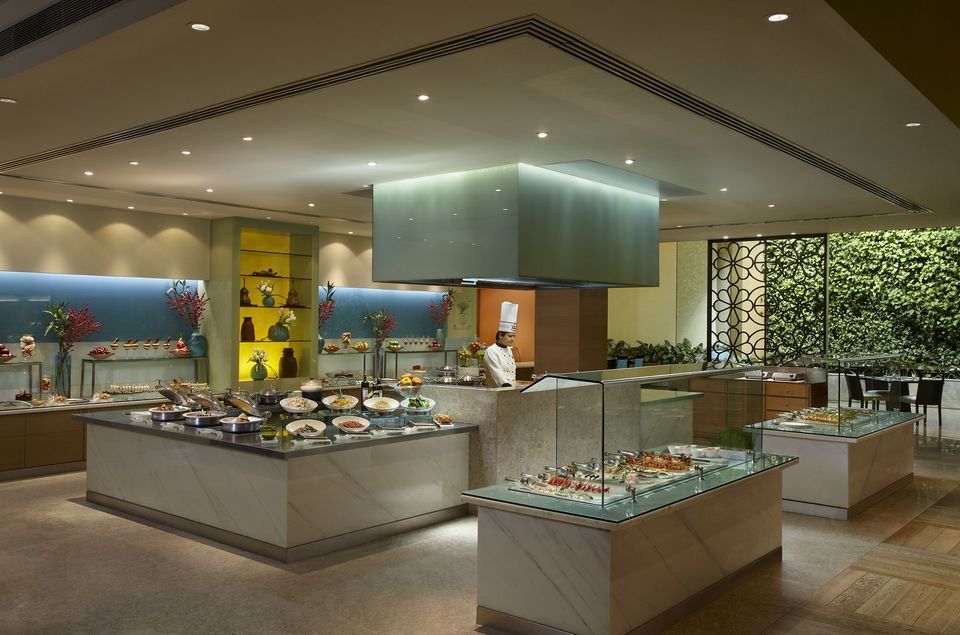 Pro-tip: Plan your stay to take advantage of the luxurious Sunday brunch offered at ITC Gardenia. The brunch includes several live cooking stations, a multi-cuisine spread and unlimited sparkling wine for ₹3,250.
Have you stayed at ITC Gardenia, Bengaluru or had a luxurious staycation in Bangalore. Would love to hear your thoughts and experiences on Tripoto. Hit me up on my profile or leave your remarks on the comments section below.
In association with ITC Hotels.
Frequent Searches Leading To This Page:-
itc gardenia bengaluru, itc gardenia bangalore restaurants, itc gardenia restaurant buffet price