2017, is suppose to be a year that i would be travelling more, more than what i have been doing all these years. The best part, 2016 ended with a long drive, 1800 km, B'lore to Jamshedpur with the Rahul and Dipika and their cute dog, Oreo. And even better, 2017 begun with 1800 km drive back from Jamshedpur to Bangalore .What better could i have asked for.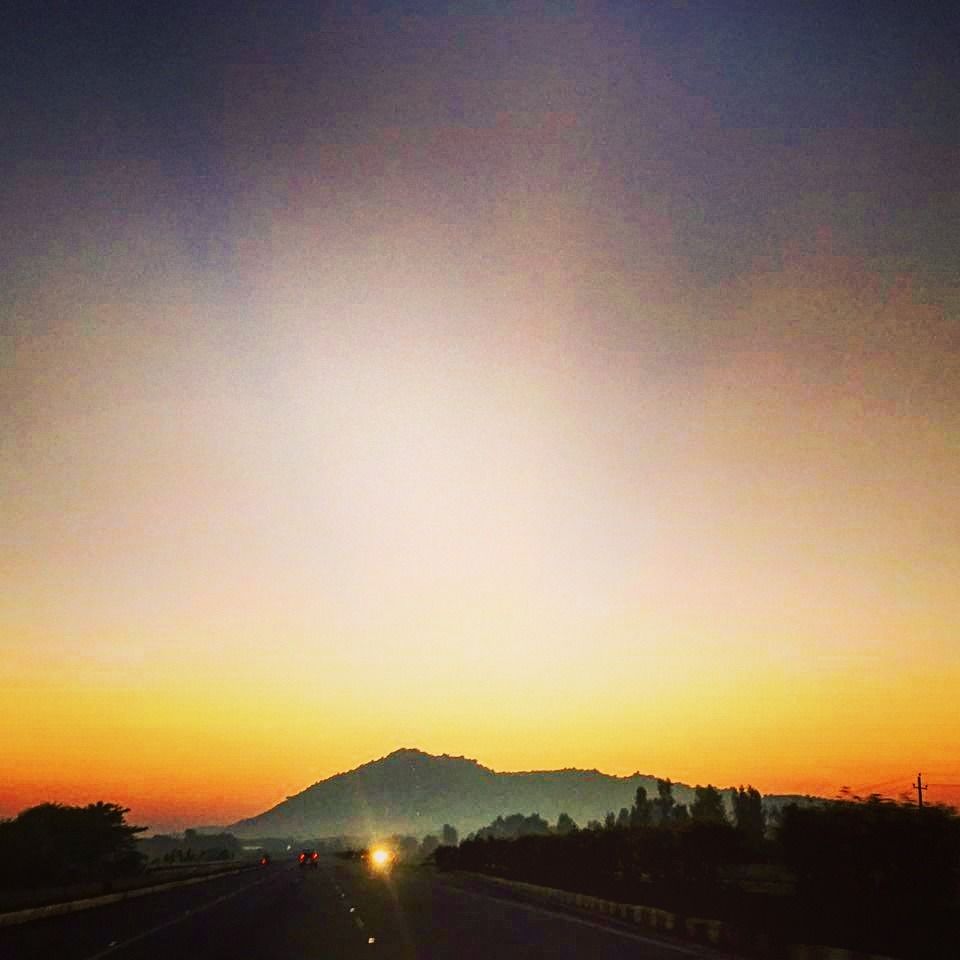 We started the journey from Bangalore on 24th Dec, 2016 early morning at 5 am.
The 1st part of the trip is the 1008 km drive from Bangalore to Vishakapatnam via Nellore . Rest is must for any long drive, and more over when you really wanna enjoy the drive. Keeping body and mind fresh is a must.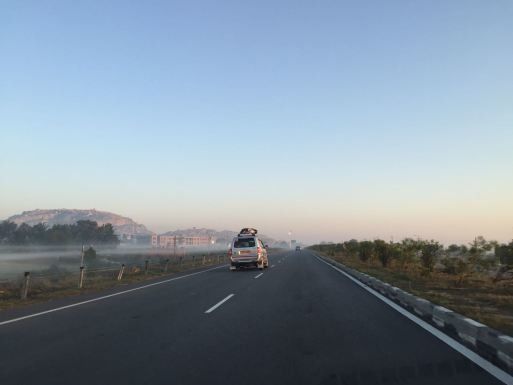 The highway is good in Karnataka and Andhra, and the drive is smooth. We had amazing Andhra food on the highway and loved every ounce of it both at lunch and dinner.
Due to some long halts we got late in reaching Vishakapatnam. Both me and Rahul got sleepy at night.
It was just half an hour more to reach our night halt and Rahul tried to keep away the sleep by asking some silly,stupid questions. One i remember was - "Mumbai mein bai aati hai kya kapde dhone" ???? ...Damn that really got us into a bit of better mode to keep going for next few minutes. Ideally we should have reached Vishakapatnam by 10 pm. We reached by 12:30 pm. All tired we went inside, made our beds and went off to a nice sleep.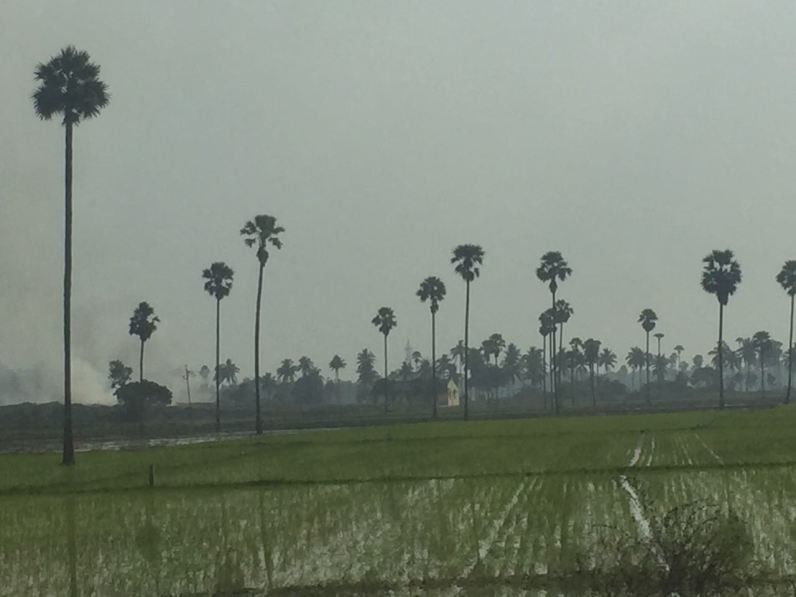 2nd part(800 km) : Vishkapatnam - Srikakulam - Ichchapuram - Chatrapur - Khurda - Bhubaneswar - Cuttak -Anandapur - Badbil - Jamshedpur
As we wanted to have a good sleep, we did not rush on 26th morning and left Vishakapatnam by 10 am after some idli sambhar. Our next target was lunch at Chilika Dhaba, near Chilika Lake in Odisha. I had no idea about this dhaba until Rahul told me about it. And i also came to know that this was one of the must visit dhaba in India and that too in the top 5 list. This dhaba is ranked 2 in India by the tv show - Highway on my plate.
So all excited we reached Chilika Dhaba by 3pm and had some awesome chicken and prawns. The place is all jam packed and the food amazing. Esp the sea food.
After good food we left towards our home, Jamshedpur. The road in Jharkhand was pretty bad as most part was either under construction or were very uneven. The humps, bumps and jerks made us realize that we have entered Jharkhand . Also advisable that the route is not safe at late night and should be avoided as far as possible. We too got too late due to the bad road condition and reached Jamshedpur at 12 : 45 pm at night.
The scenic beauty all along was beautiful and the most beautiful part for the trip is Andhra Pradesh, esp Rajahmundry that has amazingly beautiful nurseries along the highway. This part was covered on our return trip as while coming it was dark and we couldn't really see the green all along AP. Overall, the farms, the trees, the road, the food (esp at Odisha and AP ), scenery and the diversity of culture that we saw along the highway and places that we halted left us with beautiful memories and amazing feeling. Shared below the photos while returning.