Another beautiful road trip to pen down. This time its from Bangalore to Varkala via Kanyakumari .
Trip 1 - 660 km : Bangalore to Kanyakuamri - The 1st part we drove from Bangalore to Kanyakumari. We left Bangalore early morning 5 am. This time it was 5 of us- 2 of my couple friends and me . We took the highway to Salem from Bangalore.
As usual the drive on karnatak highway is awesome. The highway roads of karnataka are well maintained and you will always love to drive on them. After a long drive and few small halts for snacks we reached Madurai. Rahul had been to this place earlier and suggested we have lunch at Bell Jumbo Restaurant.
The setup was huge and we could see some special biryani counter. Its a place famous for biryani .We ordered a biryani, chicken gravy and roti. The biryani was just OK, nothing special that we felt about it.Rather the chicken was better.After our lunch we started towards Kanyakumari. On the way came a stretch where all around us we started seeing huge wind vanes. This was one of India's largest wind farm. The size of these wind mills were spectacularly huge. This wind farm has around 10000 wind mills spread over 20 km length of NH 7/AH 43 near Kanyakumari. Driving and photo shoot on this stretch was fun.
We reached Kanyakumari by evening. As planned and not having much to see there we spent a while near the beach.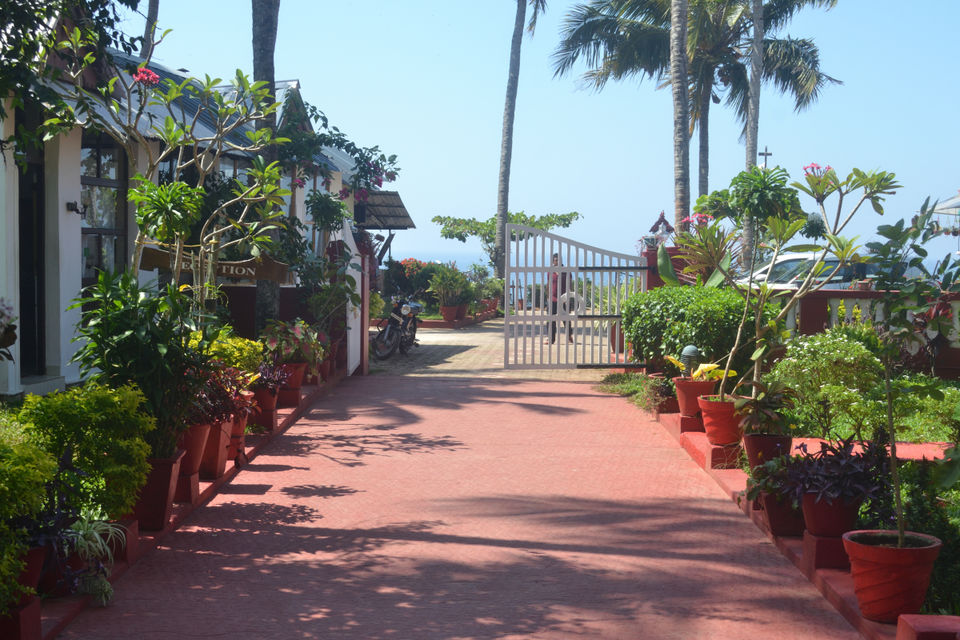 The scenic beauty was really good, we even got a thought of seeing the sunset , but time did not permit us as we had to reach Varkala before it was too late. Without much delay and after some oceanic site seeing we left from Kanyakumari towards Varkala.
Trip 2 - 132 Km Kanyakumari to Varkala . Though the distance was just 132 km, the drive was long due to the bypass roads and some busy towns that we had to cross. One interesting city that we crossed was Nagercoil. There are some places that i cross in such road trips which gets on my list of a come back, this was one of them - Nagercoil. The city had something nice in it which pulled my curiosity for later visit.
The road to Varkala all along was busy and we had to get along with lot of traffic. We reached there late night. Our booking was at Hill View Resort, on Varkala cliff, one of the finest stay with decent cost. We were all tired so after small talk we all slept off the night.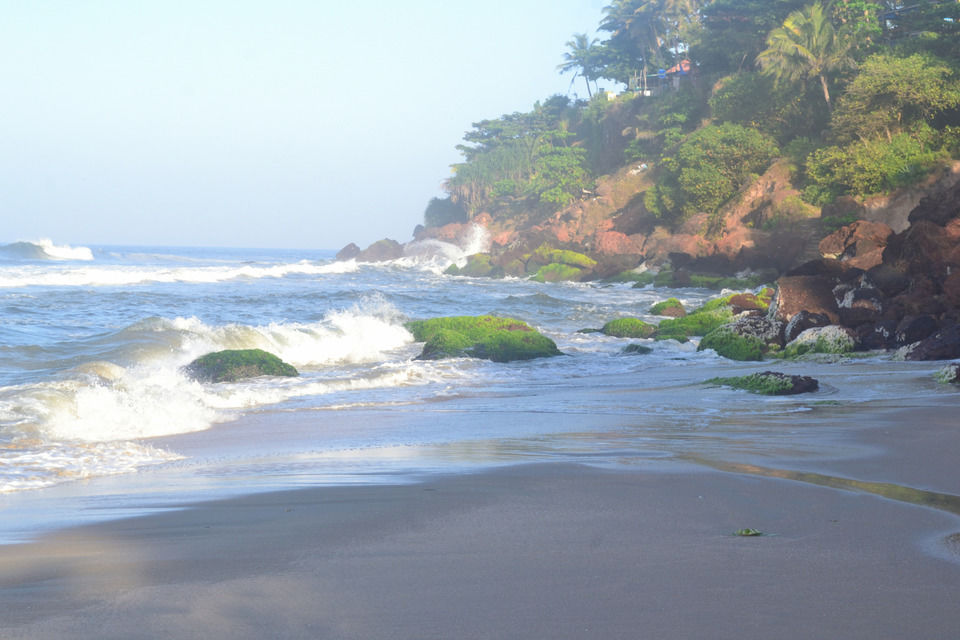 Next day was a beautiful morning with a silence and light hearing of the ocean waves. The resort was beautiful and the best part was that the shore was 2 mins walk. Every morning for next 2-3 days we enjoyed our lavish breakfast at Cafe Del Mar and then headed straight to the beach, enjoyed the cold oceanic water. After the fun at beach we got fresh at our resort and had some awesome lunch at the near by restaurants(Cafe Del Mar, Abba are few of good resto to try) at the cliff.
Varkala restaurants and cafes serve delicious and fresh sea food. A must to have if u are sea food lover. There are options for beer (1-2 brands) at the restos/cafes as Kerala being a dry state you wont get much offerings for alcohols .Rather we only got beer and some cocktails, but that was more than enough for us. At night we went on shopping at small cozy shops on the cliff stretched for 1-2 kms.
Varkala is a place where you could head for a very peaceful, serene and light trip. If relaxing, good food and fun with close friends(or a solo) is on your mind then guys this is the place to head. The beaches are less crowded and the best part, its clean unlike many beach holiday destinations in India. Last day i spend early hrs meditating at the lovely beach. The experience is splendid.
The drive back to bangalore was pretty fun and engaging . We guys spoke much about our dreams, life and much much more that was interesting to all of us. One more happy trip and lot of memories and beautiful stuff to write and share about.
Hope you guys enjoyed the write . There's lot in line !!
This post was originally published on Love Travel.