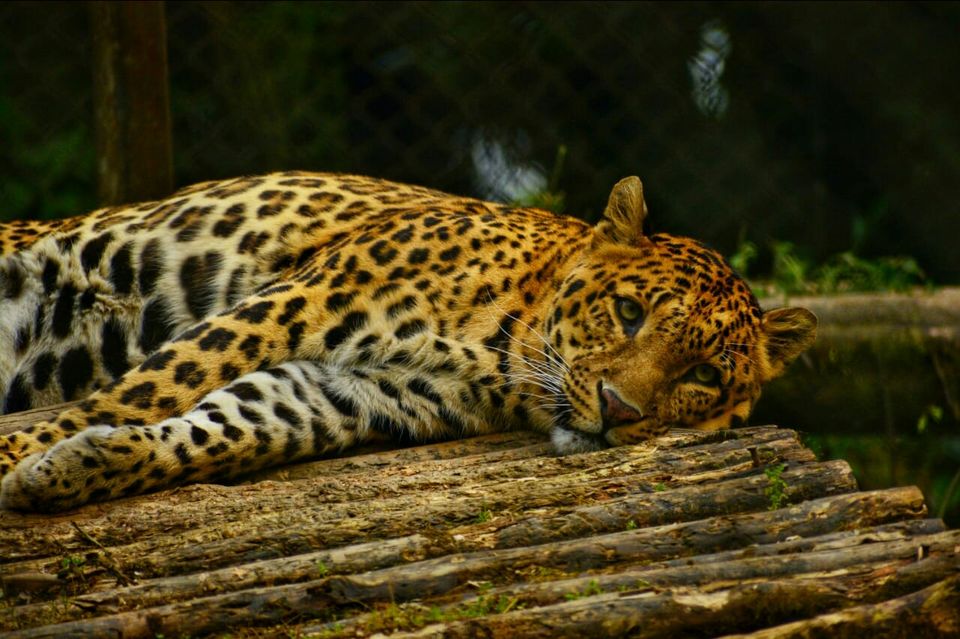 1.Fambong Lho Wildlife Sanctuary
Fambong Lho Wildlife Sanctuary is a wildlife reserve located at a distance of 20 km from Gangtok SNT Bus Stand.
Fambong Lho is paradise for birdwatchers. From birding to butterfly watching and From Village Walk to Hiking trails Fambong Lho have something for everyone. It shelters birds species like endangered rufous-headed hornbill , Rufous Woodpecker, Grey-headed Woodpecker, Bee eater, Partridge
and laughingthrush. The sanctuary is also rich in animals like Red Panda, Barking deer, Yellow-throated marten and Himalayan brown bear, and in flora One can find here various number of rhododendron and orchids.
After 2-3 hours hiking through the sanctuary you will reach the hill top to see wonderful 360% view of snow clad mountain ranges including Kanchenjunga And whole part of Gangtok and Teesta Valley.
Activities:
* Bird and Butterfly watching is the most exciting activity in Fambong Lho. 
* The sanctuary also offers some trekking trails for adventure lovers. There are four jungle trails inside this sanctuary.
 * A log House with two rooms  is available at Golitar and Tumin for Night Stay.
Travel Tips: Permission is required from the Forest Department for National as well as Foreign Tourists. 
Opening Hours: 8 AM to 3 PM
Entry Fee: Rs.55 per person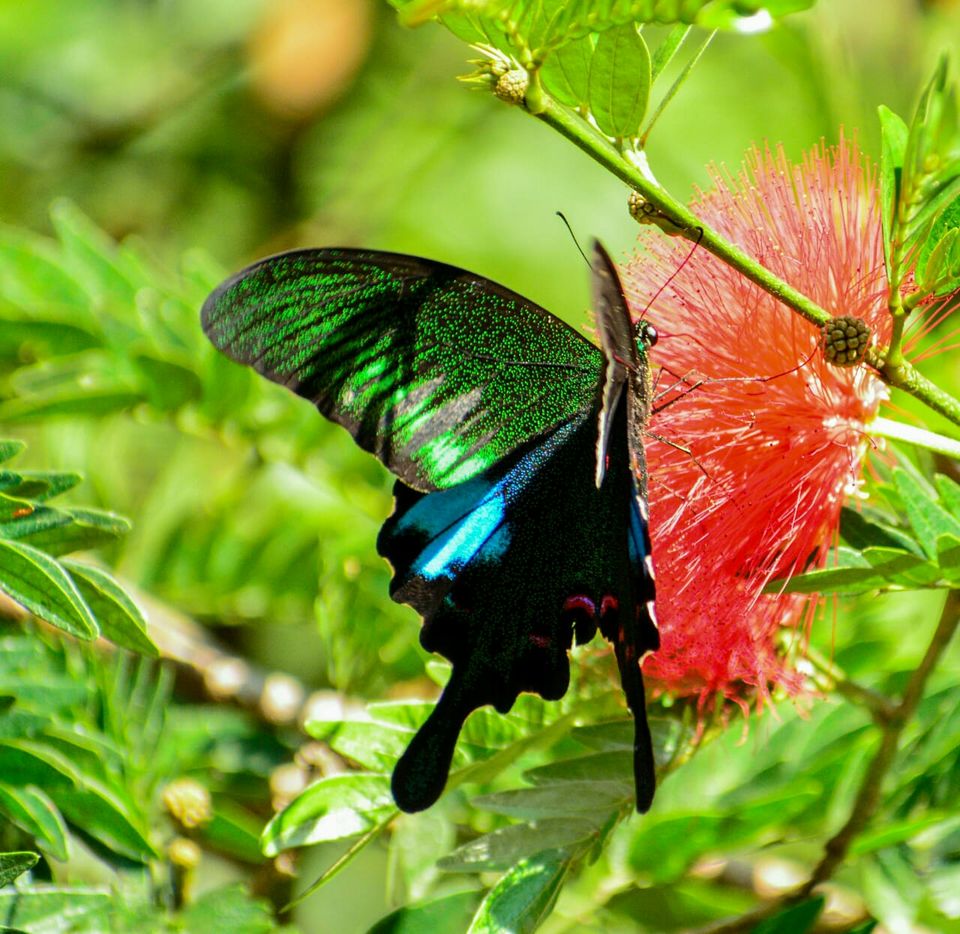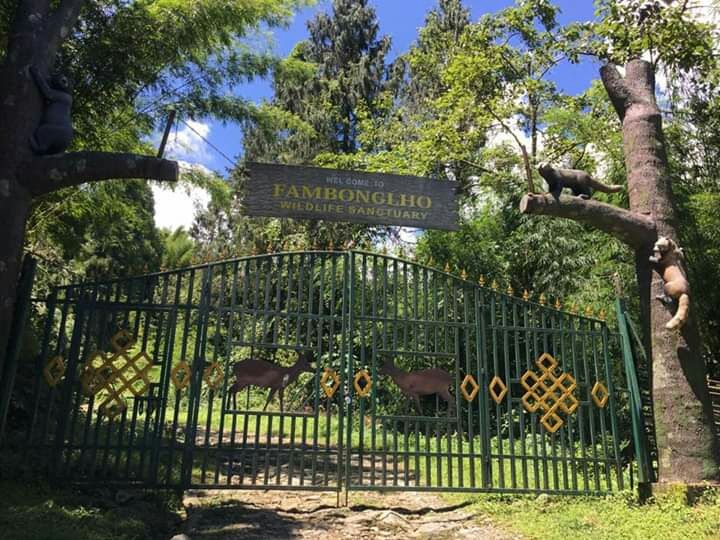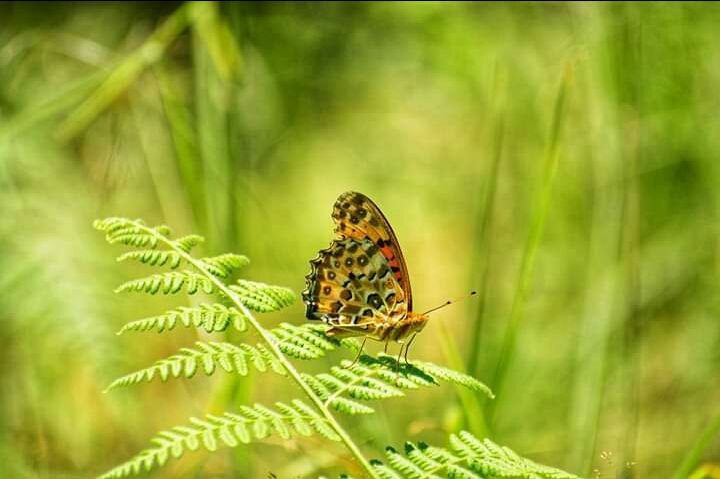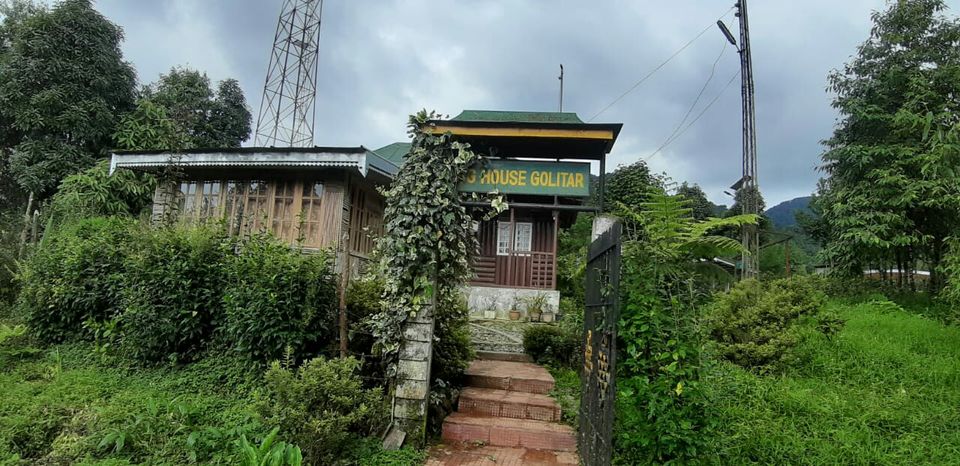 2. Himalayan Zoological Park
Himalayan Zoological Park is one of the best places for wildlife lovers.
It is famous for Red Panda, Himalayan Black Bear, Snow Leopard, Tibetan Wolves, Himalayan Palm Civet and various other animals.  Most part of the park is covered with forests of Red Panda, Blue Sheep, Musk Deer, Barking Deer and Himalayan Black Bear. The main objective of the Park is to preserve wildlife in natural habitat.
Travel Tips: Keep a respectable distance from the animals and avoid feeding them.
Opening hours: 9 AM – 4 PM from Monday – Saturday
How to reach: The park is situated at a distance of around 3 km from Gangtok at Bulbulay. The entrance to the Himalayan Zoological Park is along a small pathway, opposite to Ganesh Tok. You can take a cab to reach here.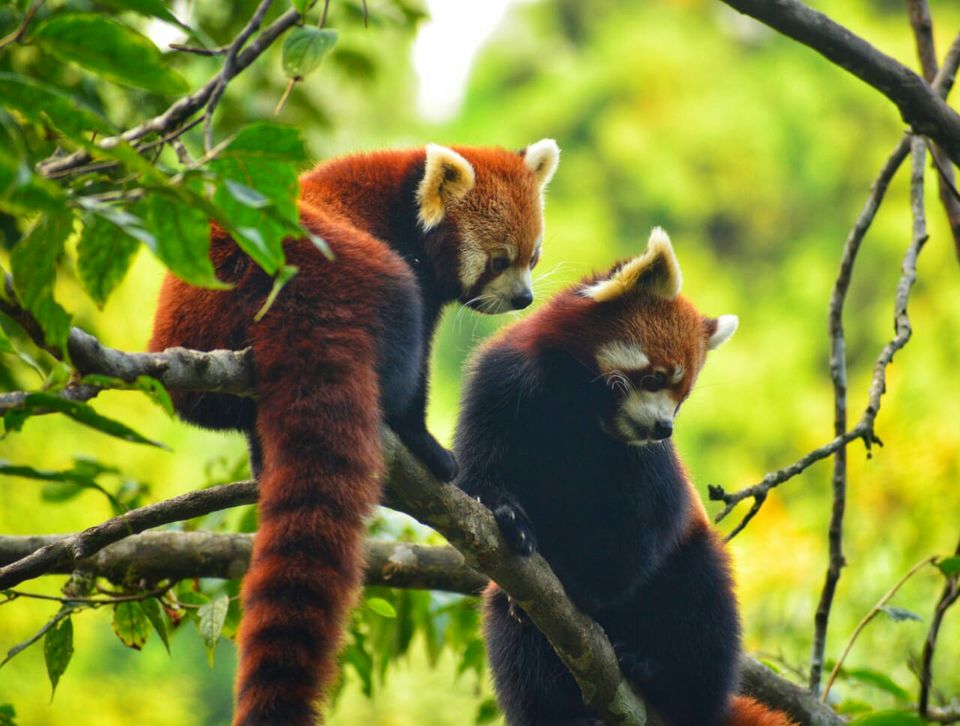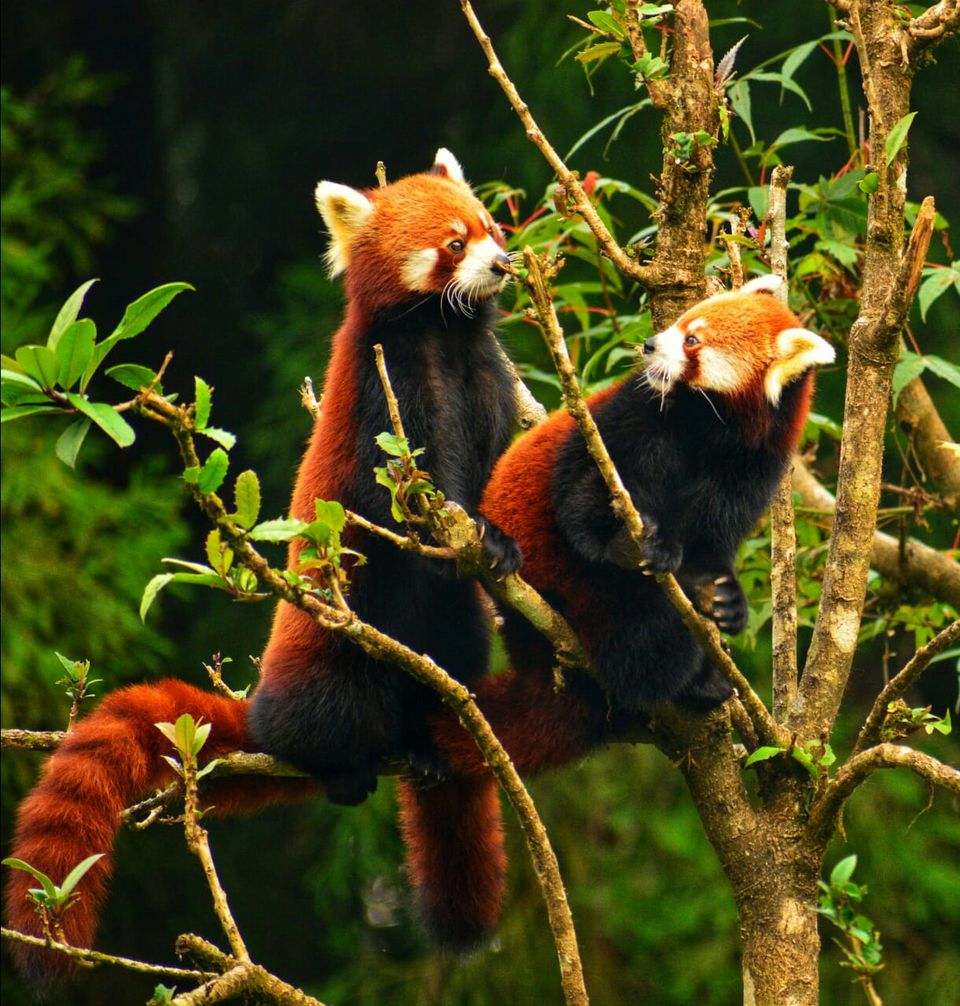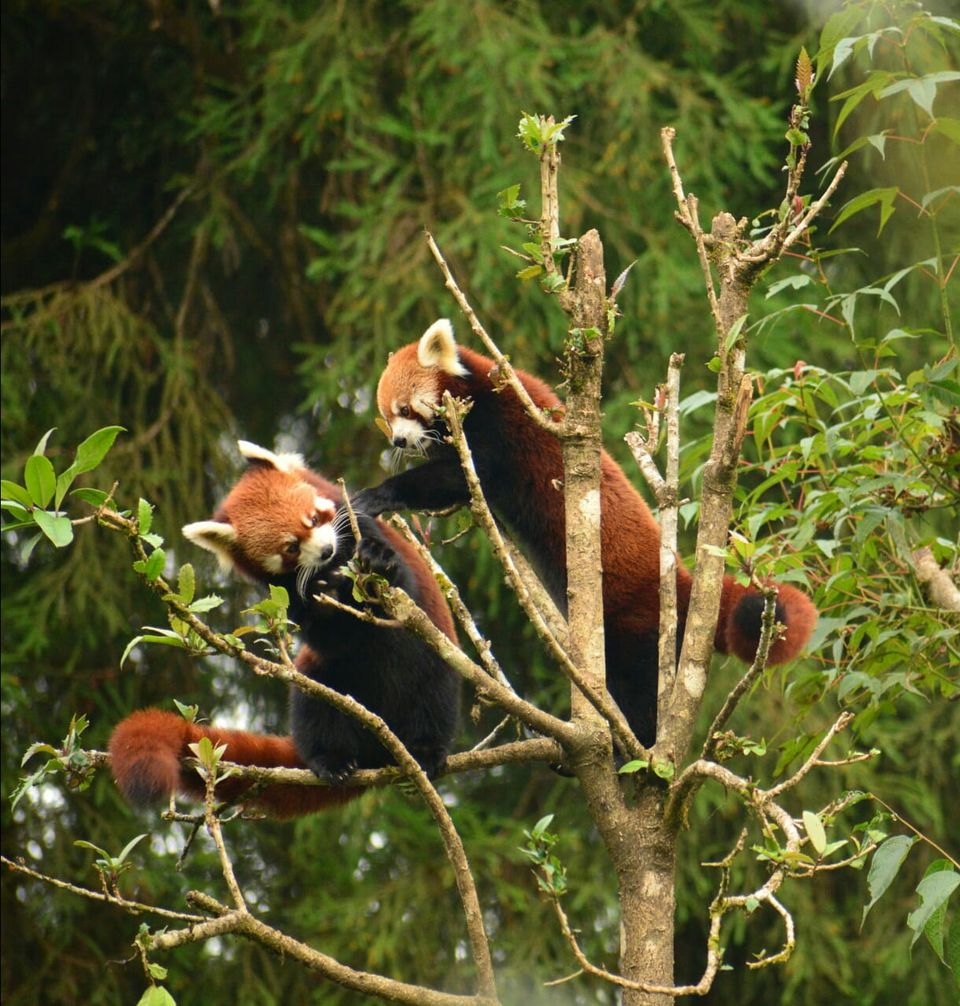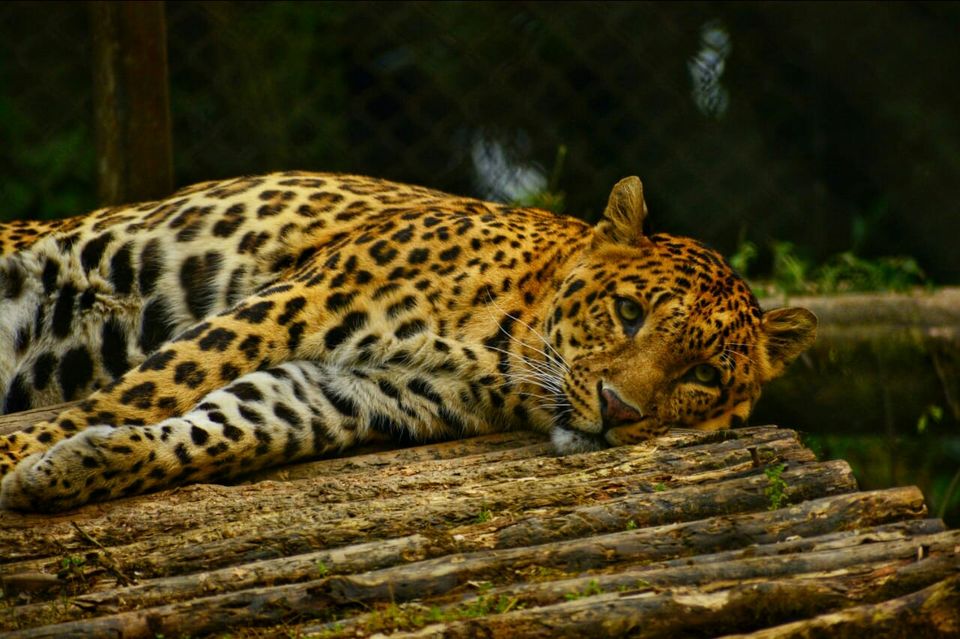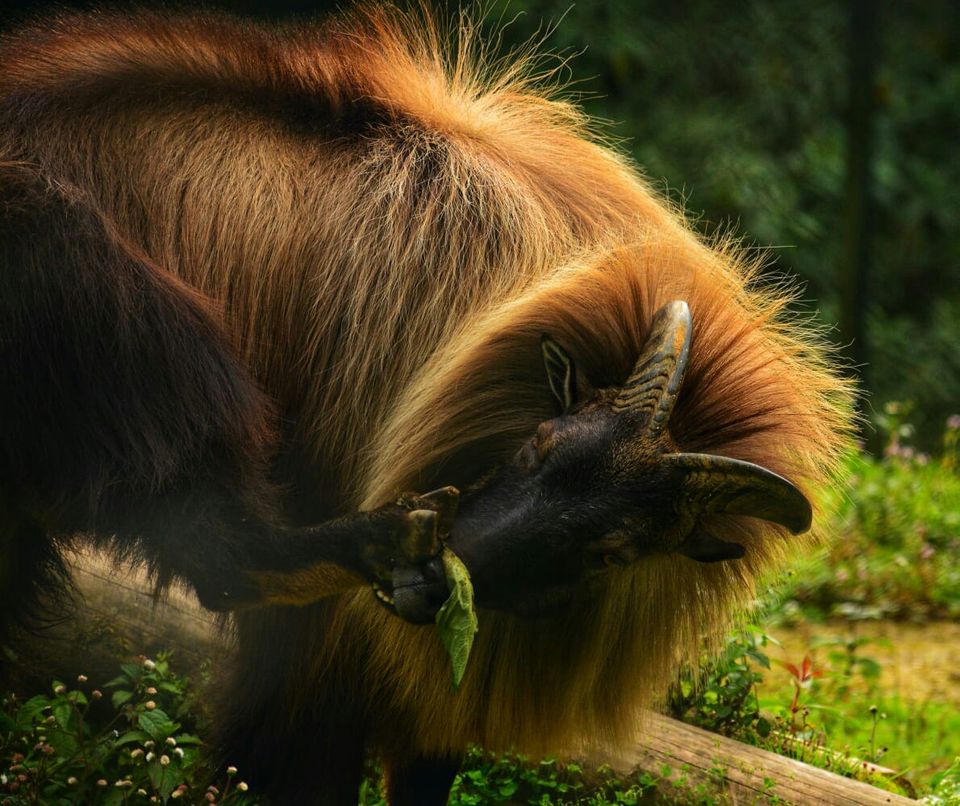 3. Tsuk La Khang Monastery
( Place Location: Inside Royal Palace Complex )
Tsuk La Khang Monastery is the imperial 'gompa' of the erstwhile Royal family of Sikkim. It is situated in the complex of the Tsuklakhang Royal Palace. This two storey Royal Chapel of the Chogyals was built in traditional Sikkim architectural style with mural covered interiors . A visit to Tsuk La Khang Monastery would uncover the spiritual journey of the Royalty of Sikkim.
Throughout the year the monastery also hosts many festivals . During festivals like Losoong etc. 'Chaam' or 'mask dance' is performed by the monks of the monastery. And during the New Year celebration, Black Hat Dance is also performed. 
Opening hours: 7 AM – 5 PM all days of the week
How to reach: Tsuk La Khang Monastery is situated at a distance of 3 km from the Gangtok SNT Bus Station. You can hire a cab from here to reach the monastery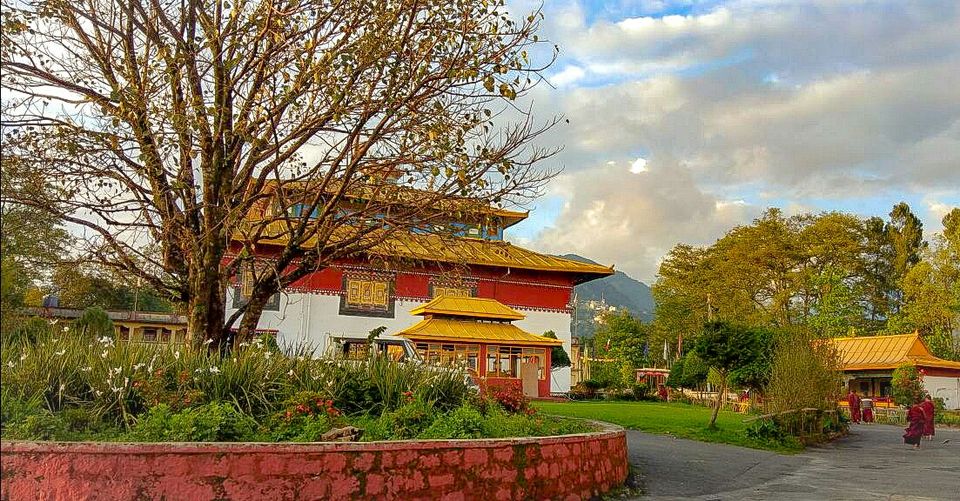 Apart from those popular sightseeing places of Gangtok, there are also some offbeat places near Gangtok that are less traveled and are yet to be discovered. So I have compiled a list of four less traveled places around Gangtok.
1. Fambong Lho Wildlife Sanctuary
2. Himalayan Zoological Park
3. Tsuk La Khang Monastery
4. Saramsa Garden.
4. Saramsa Garden
This is a perfect family-friendly place. The garden has many rare and exclusive plant species, and offers a picturesque view of River Rani and the surrounding hills. Sitting on a bench here you can see the river Rani flowing through the lush green valley far below.   Saramsa Garden is managed by Sikkim Forest Department.
Opening hours: 8 AM – 6 PM from Monday – Saturday
How to reach: A taxi can drop you off at the Saramsa Garden which takes nearly 45 minutes from the city center.