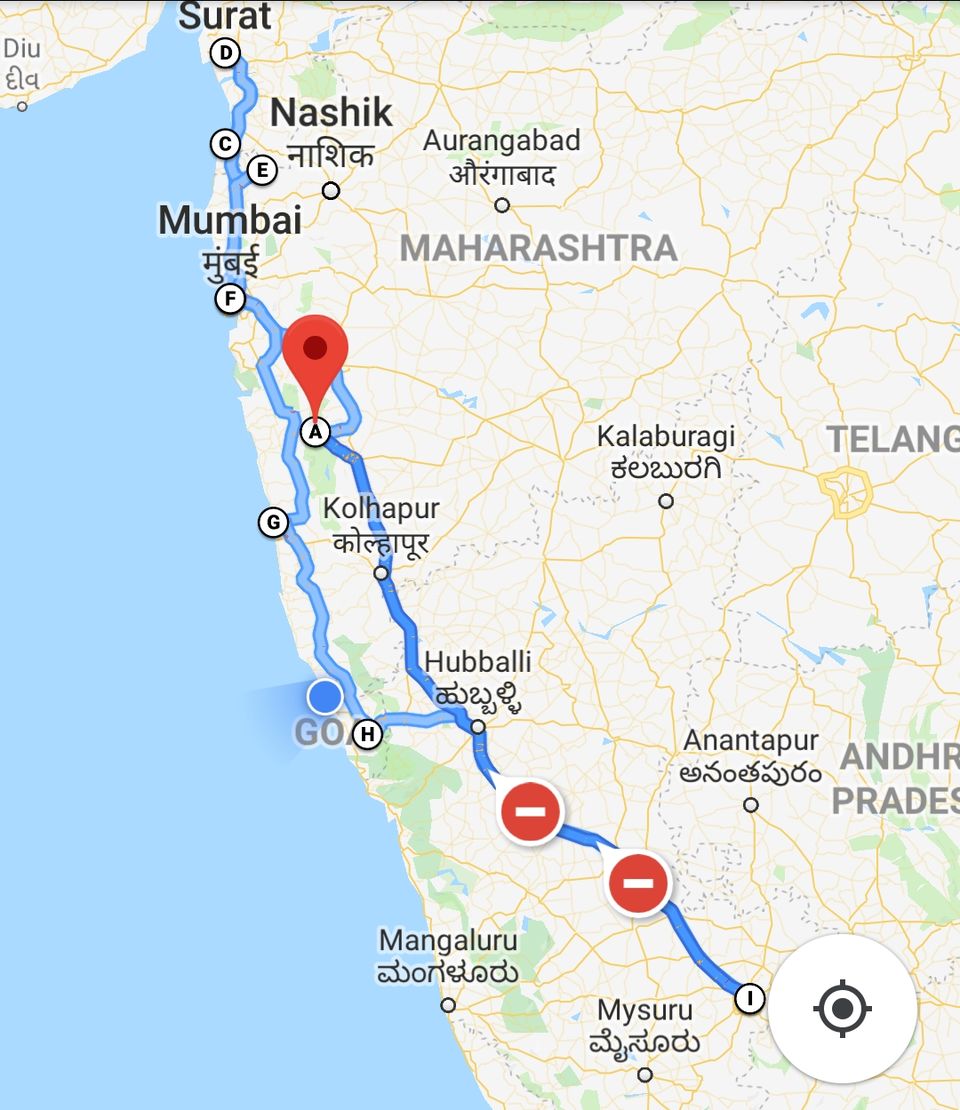 So, What is this 4 States-2 Union Territories all about?
   It's bike riding across,
                KARNATAKA
               ↓↓
                MAHARASHTRA
               ↓↓
               DAMAN & DIU
               ↓↓
               GUJARAT
               ↓↓
                   DADAR & NAGAR HAVELI
               ↓↓
                GOA
Things used in the ride,
Bike - KTM DUKE 200
Number of riders- 2
Photography- MOTO G6 and NOKIA 6.1 PLUS
Helmets- AXOR and STUDDS( SUZUKI EDITION)
Gear- ALPINE STAR
Trekking bags- SKYBAGS - 85 L and QUECHAU 10 L
Riding gloves- PRO- Bikers
                          READY TO RACE!!!!....
                     CHAPTER 1 : THE RIDE BEGINS 
DAY 1-  Winter in Bangalore!!!...It was 11 degree Celsius early in the morning and we left exactly at 6 a.m. We took the Tumkur tollways i.e Bangalore - pune highway. It was a challenge for us to ride in the lower temperature till we cross out of Bangalore. Ahhh!!! those cold winds. All the way towards Belgaum 😎  Day 1 - Belgaum halt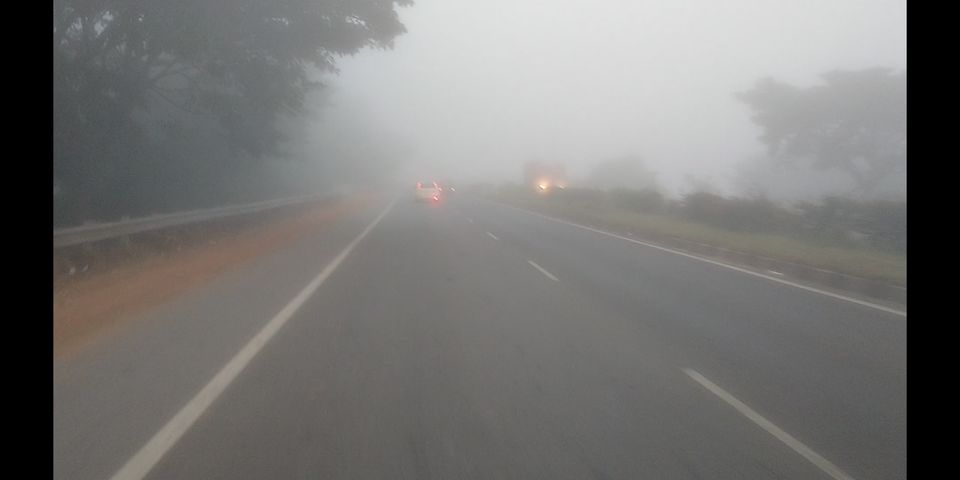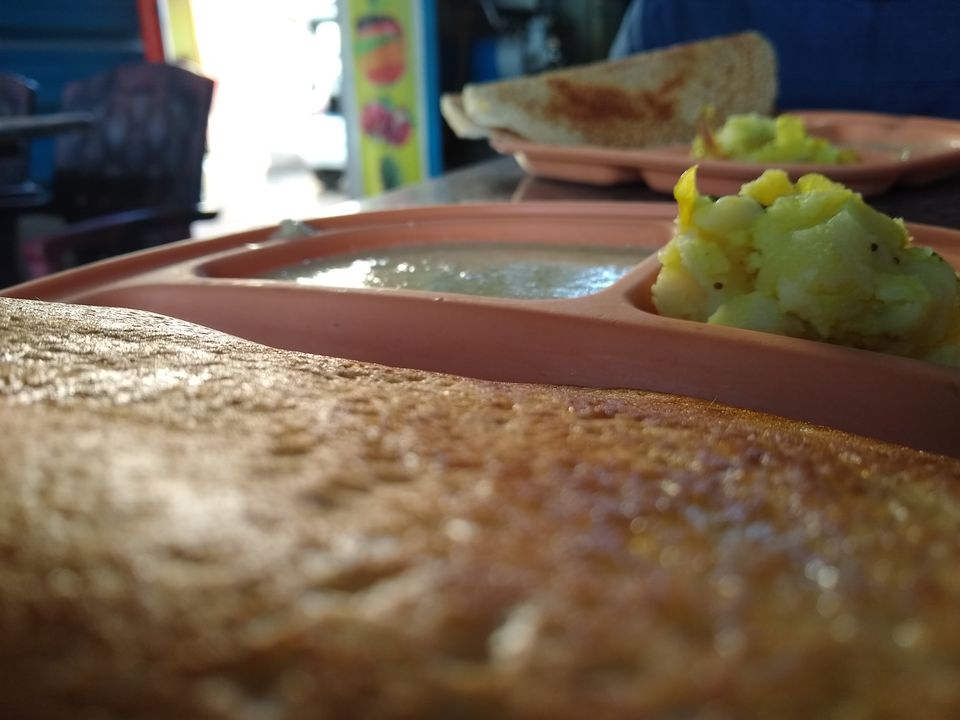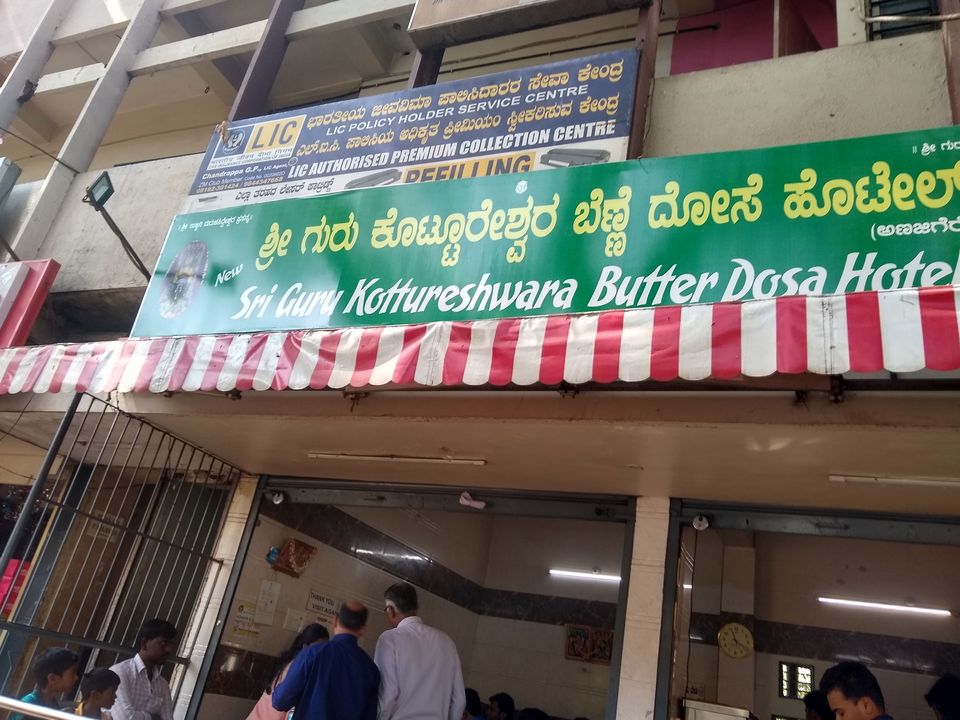 CHAPTER 2 - THE STRAWBERRY HILLS
It's time to explore Mahabaleshwar. "Mahabaleshwar" is named after a scared form of Lord Shiva(worshiped by Hindus) . Marathi is the main language here. English and Hindi is used to communicate with the tourists.  Mahabaleshwar has mainly two different directions to explore. One is towards Old Mahabaleshwar and other one towards Panchagani. We decided to take the Panchagani direction. Let's go!!!..
1) Parsi point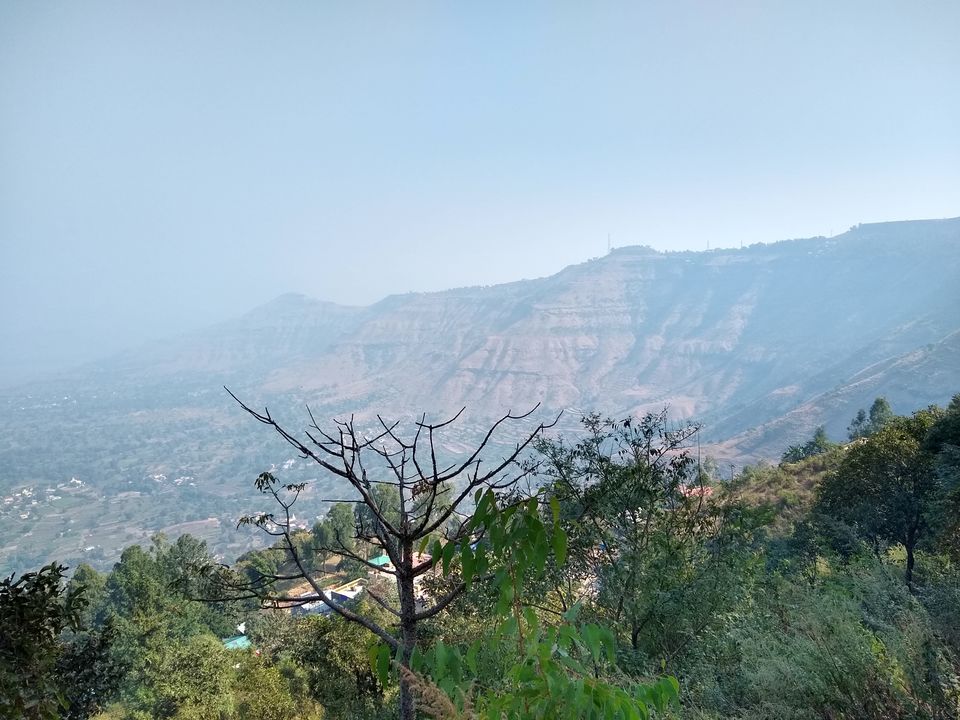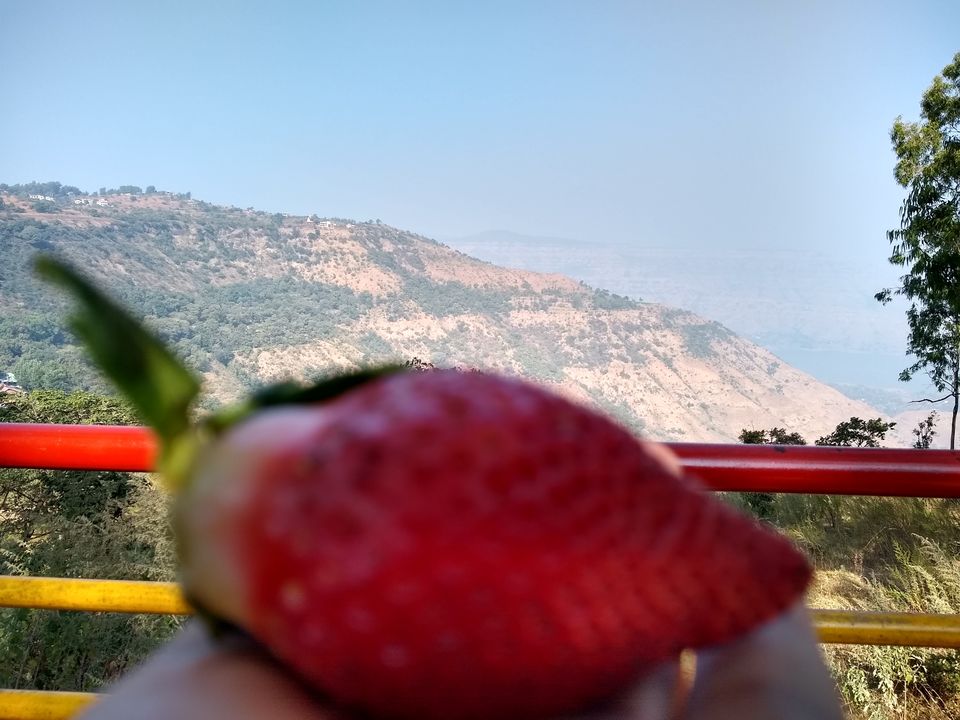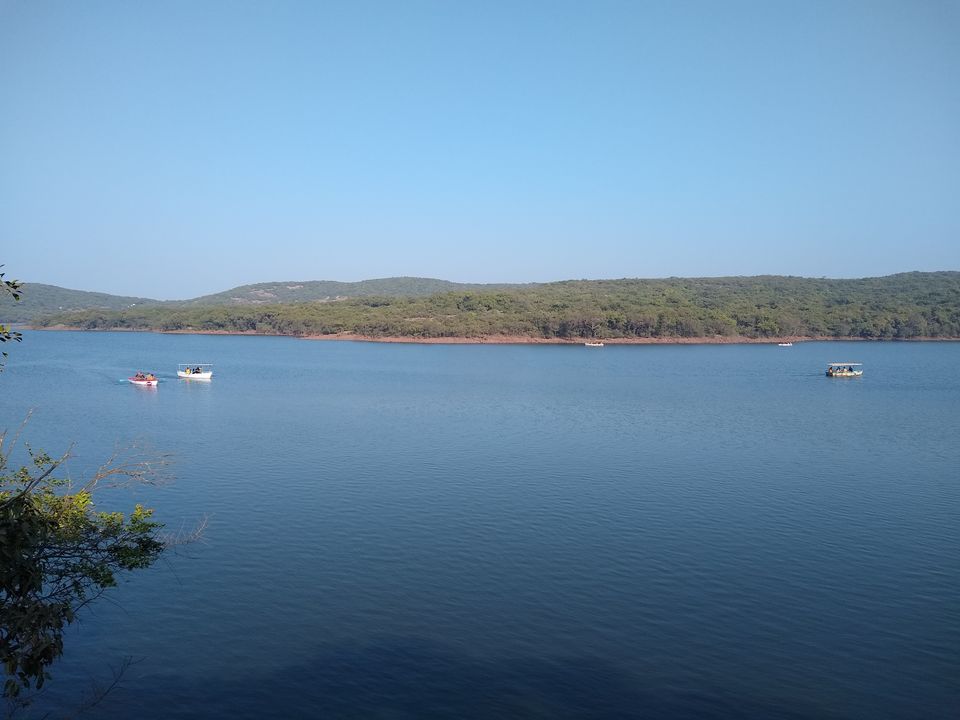 2) Sydney Point- Another beautiful spectacular view point for all the nature lovers out there. One of the best spots for photography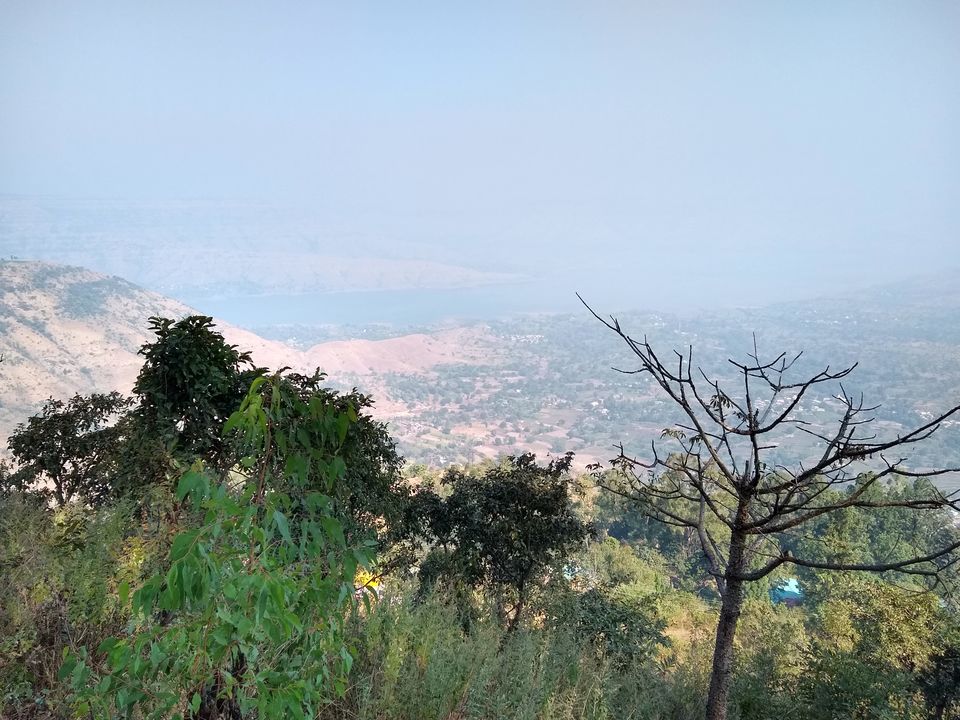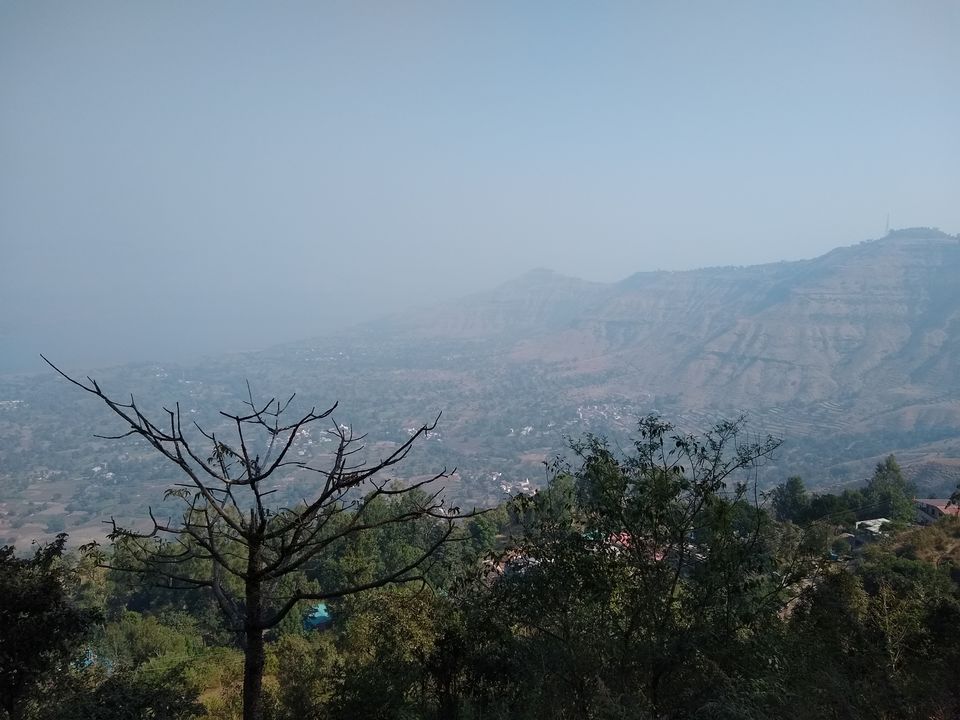 3) Tables Land
One of the best part of this place is its elevation. It is the Asia's second longest mountain plateau after the Tibetan Plateau. Awesome view of the town and also the green surroundings. The best thing is that the travelers can reach spectacular points by horse riding. This place has been a shooting spot for many Bollywood old movies. 
Horse riding- Depends on the package. First they take on a demo ride for free and they ask you whether you are further interested for the ride. For 4 view points, they charge around 900 Rs and for 8-7 view points around 1400-1500 Rs. Please negotiate till 1000 Rs for 8-7 view points and it will be a deal for 1200 Rs. For the 4 view points ride, negotiate till 500 Rs.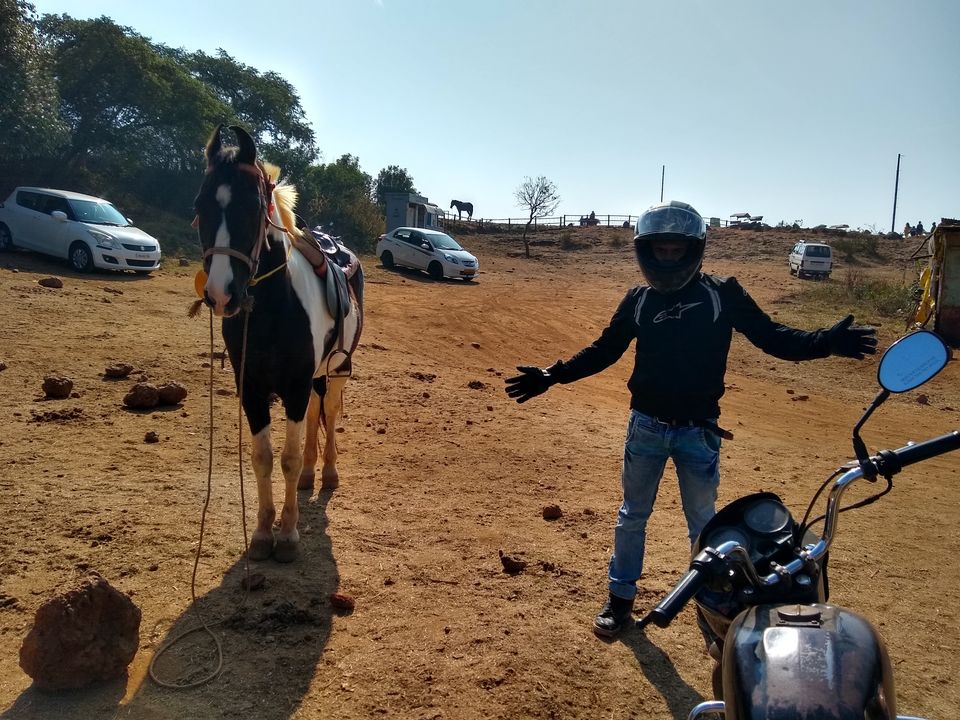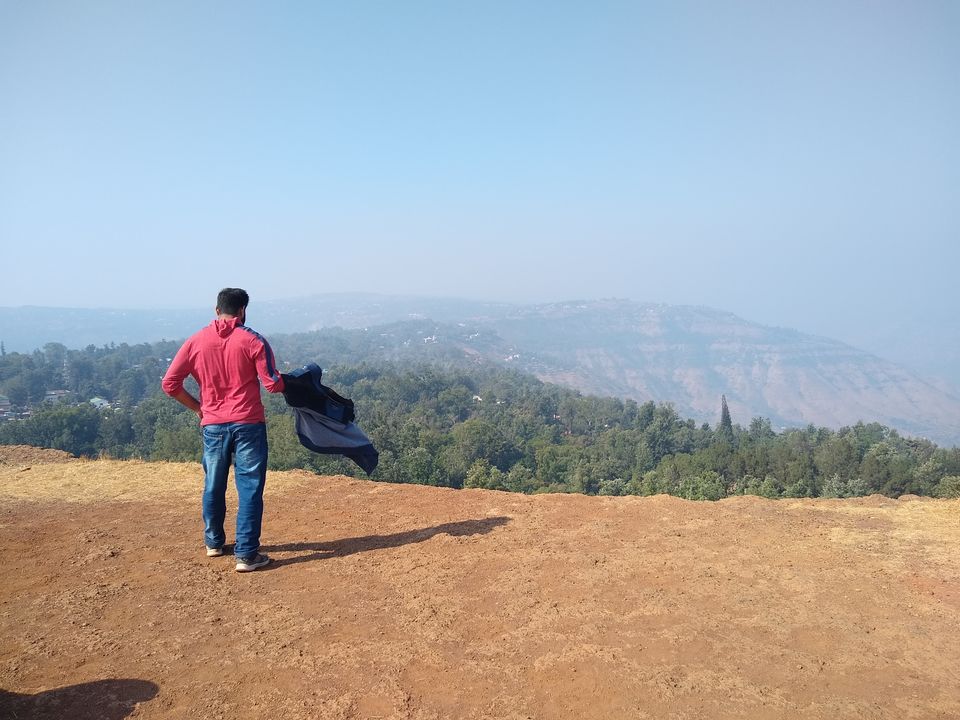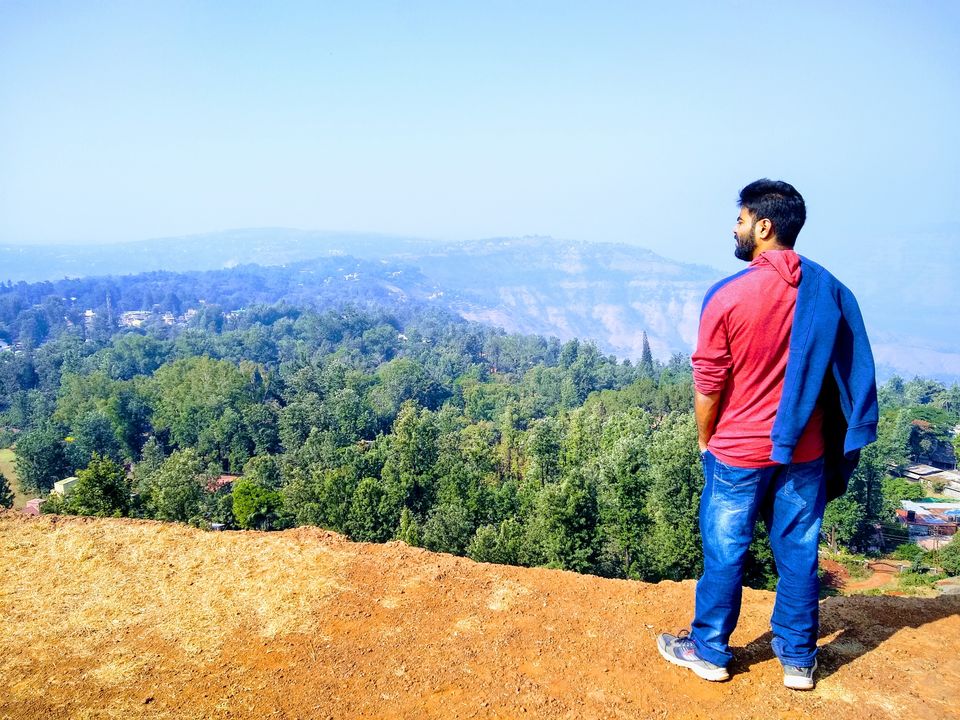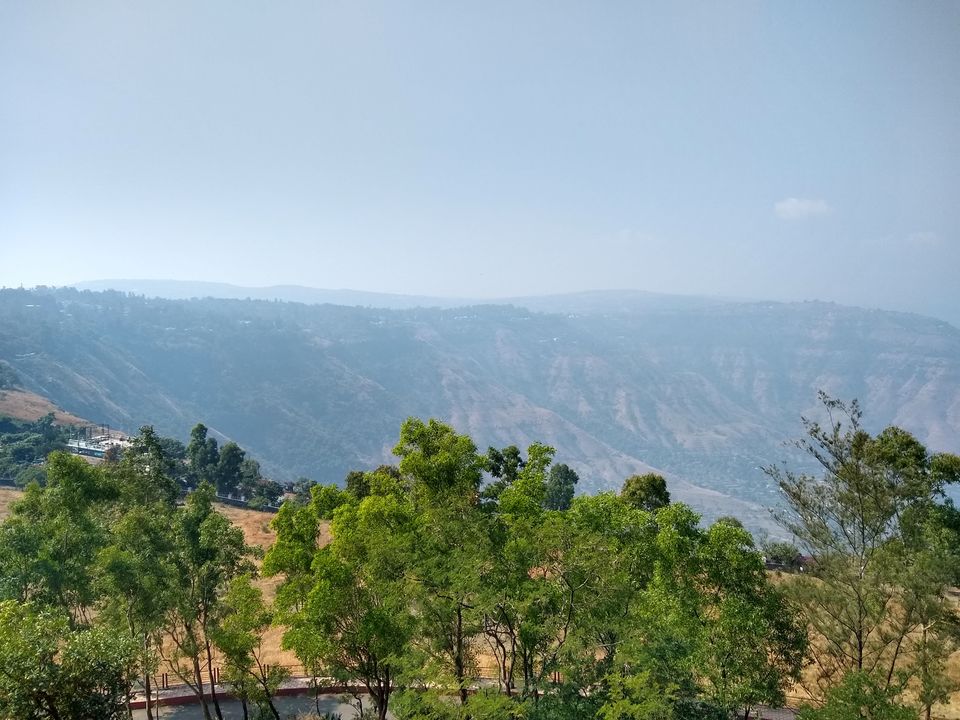 4) Other view point on the way towards Panchgani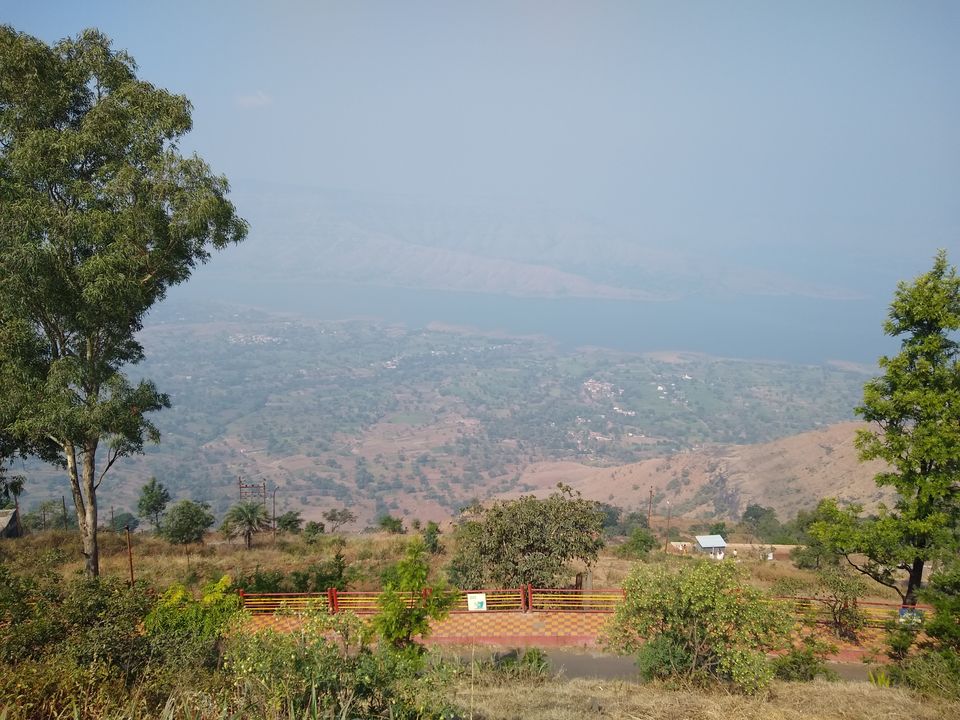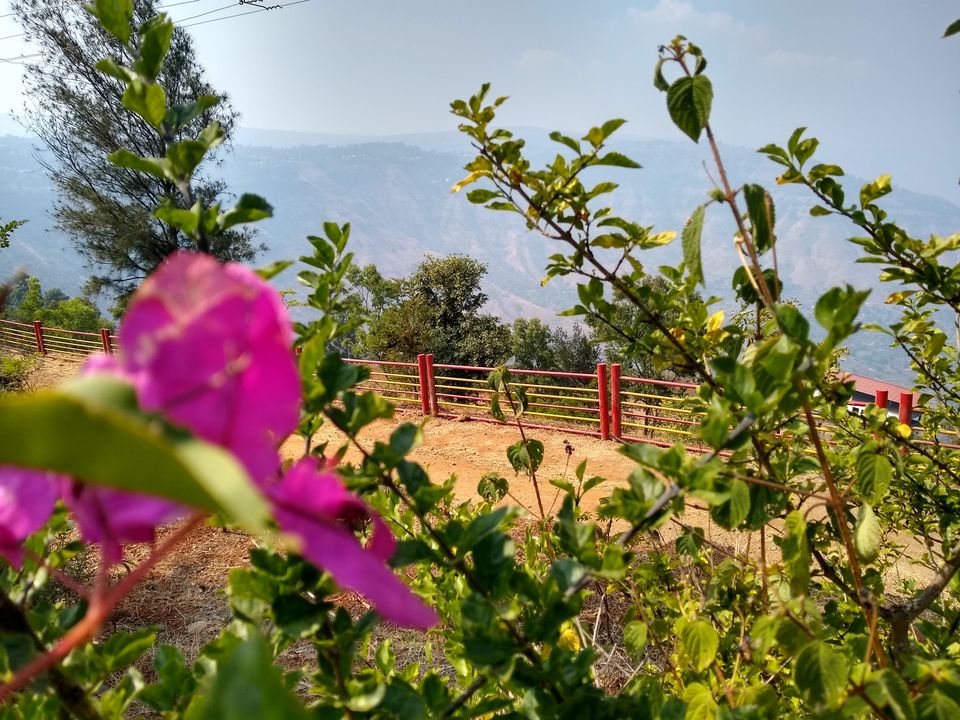 =The Old Mahabaleshwar Direction
Basically old mahabaleshwar direction offers some breathe taking views. It's all about view points.
Each and every points offers you a lush green view. Basically you view the points in different angles and different directions
1) king's chair
2)Wilson point of Sunrise
3)Dhobi point
4) Elephant's nose
5) Echo point
6) Elphinstone's point
7) Arthur's seat
8) Savithri's point
One should keep in mind that, some places have entry fee like 20-30₹ for adults and they charge extra for the telescopic view of the view points. ( Around 70₹, depends on the season as well)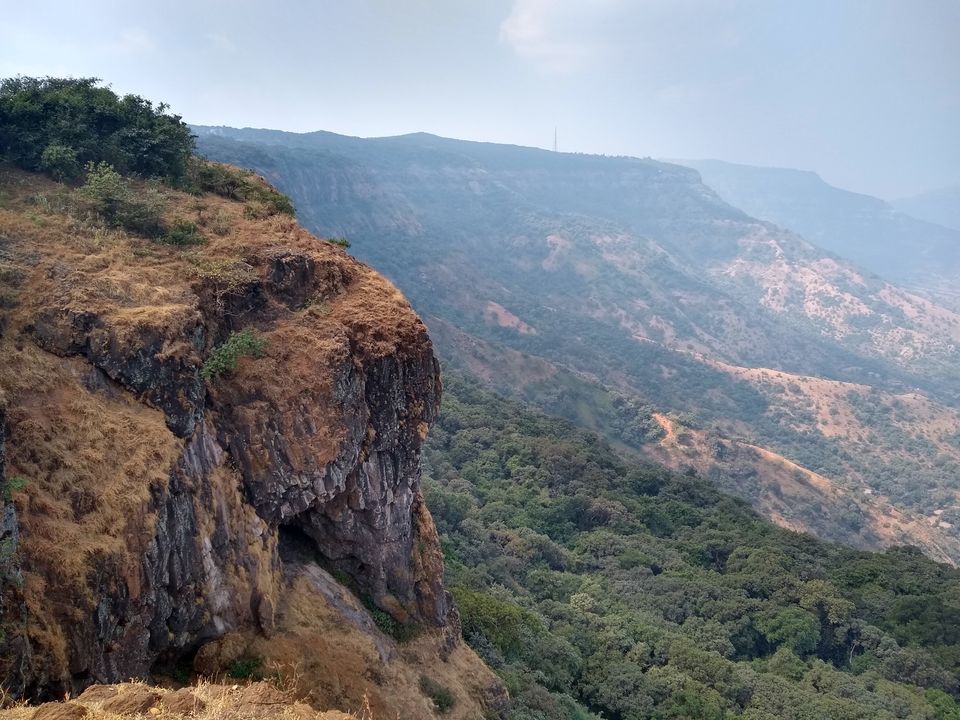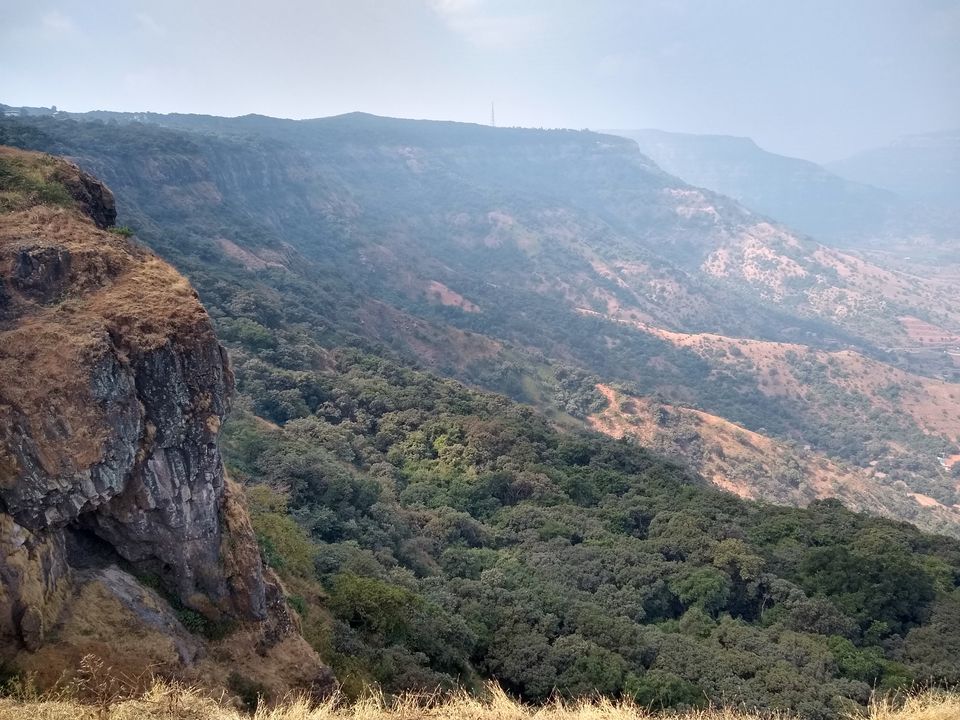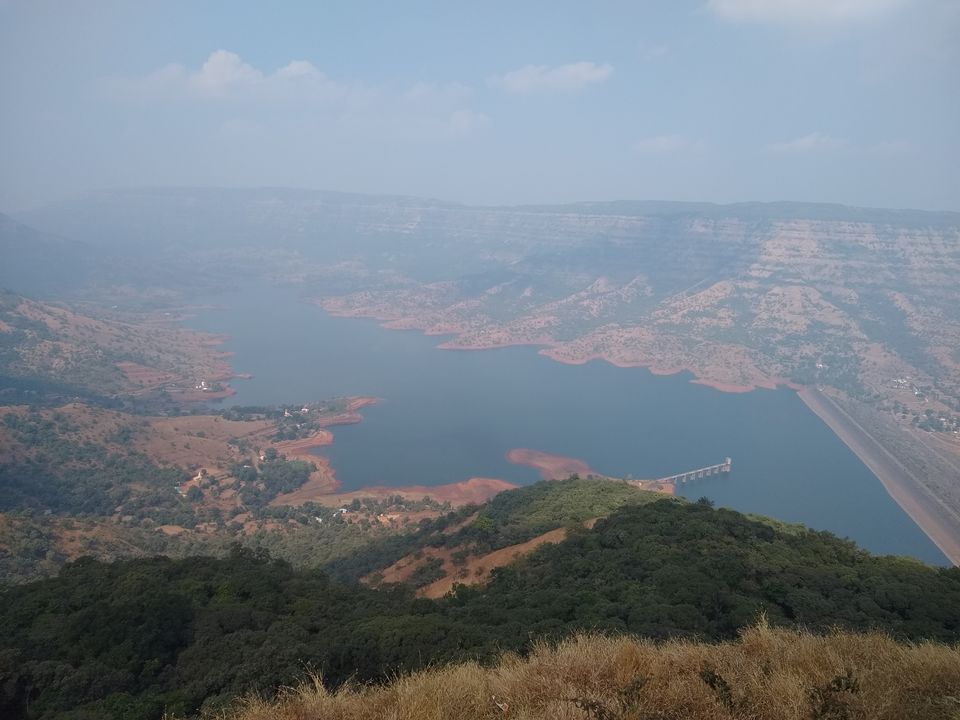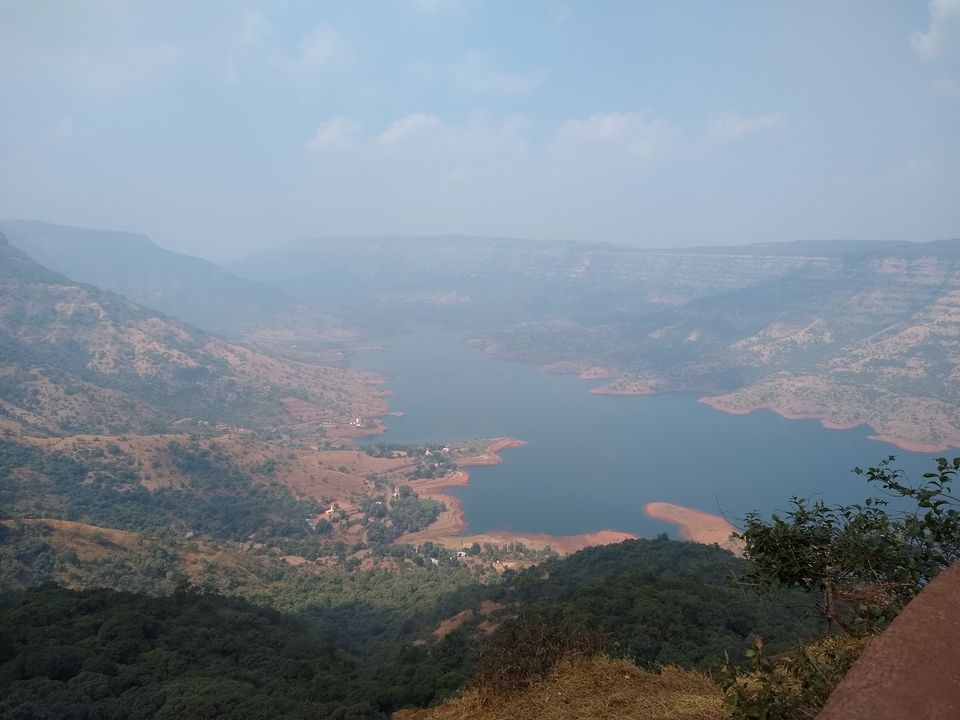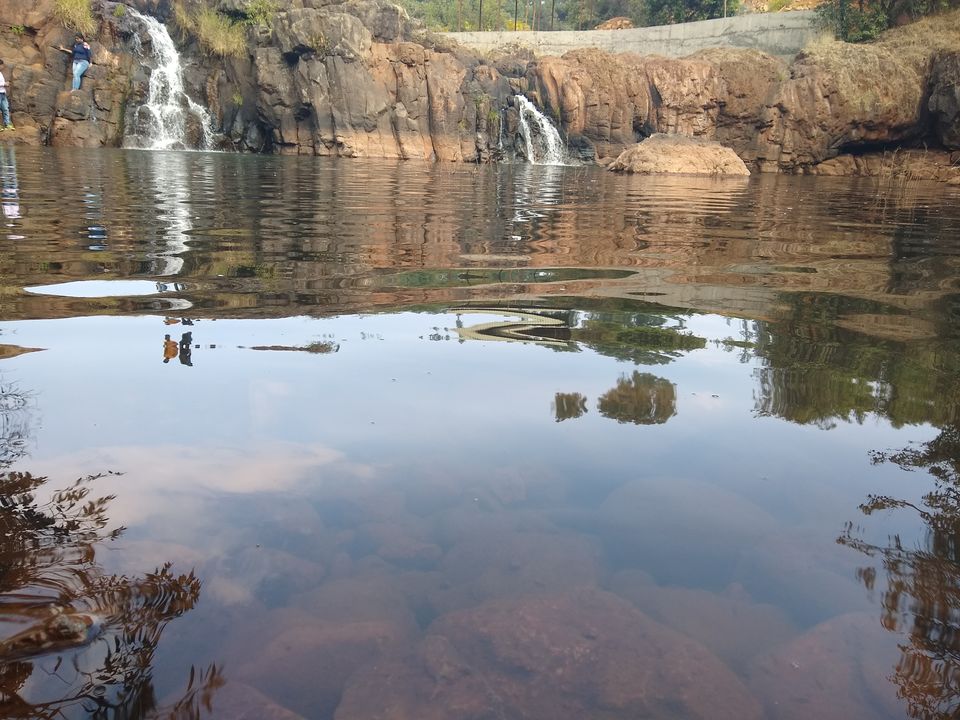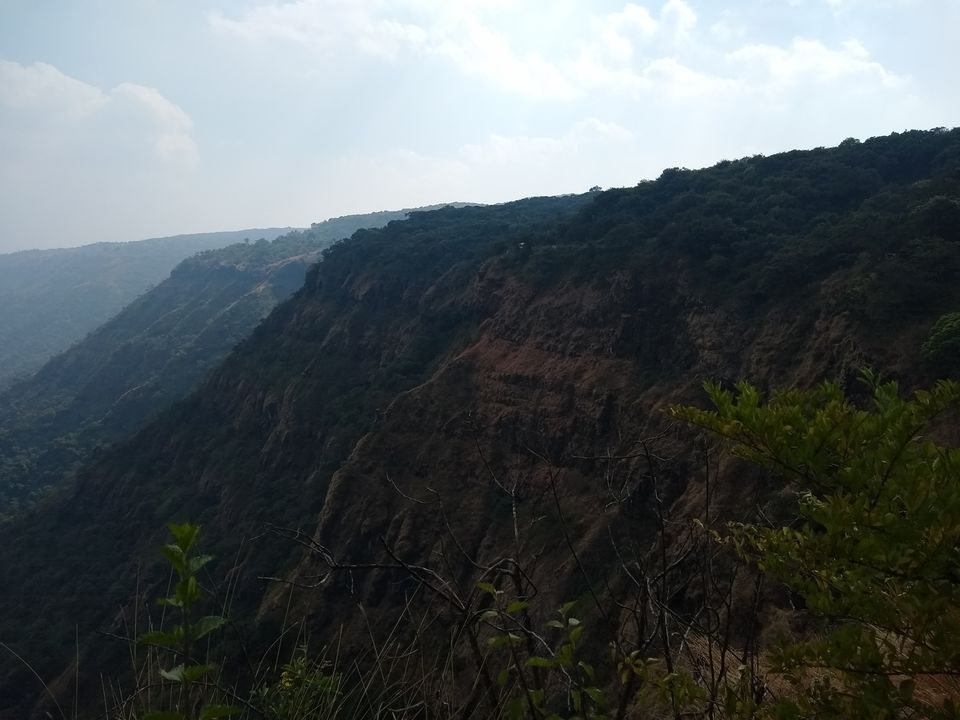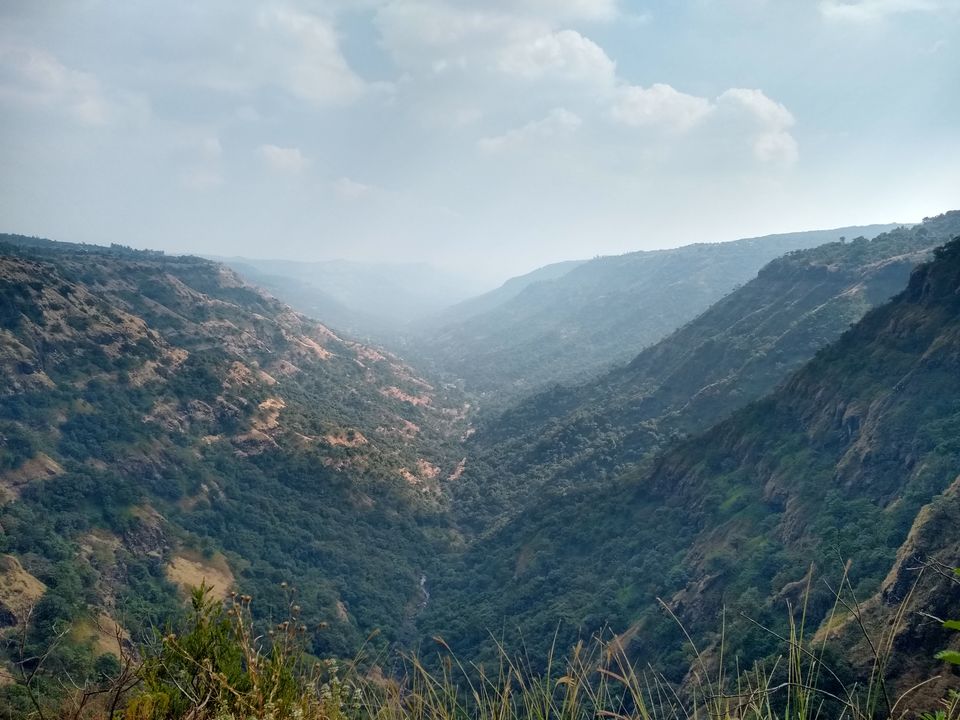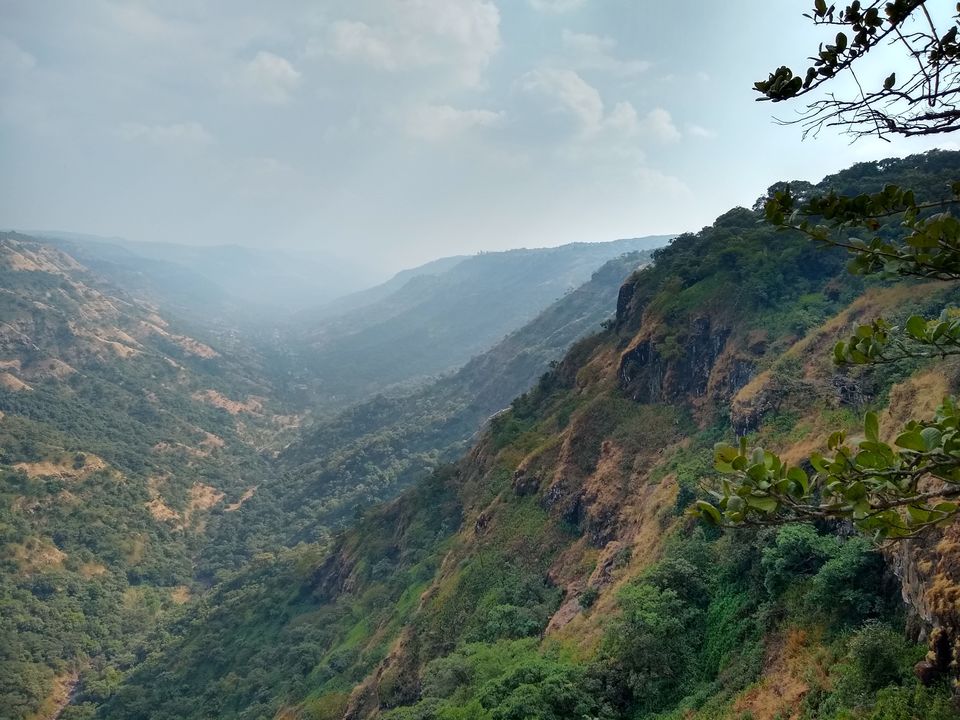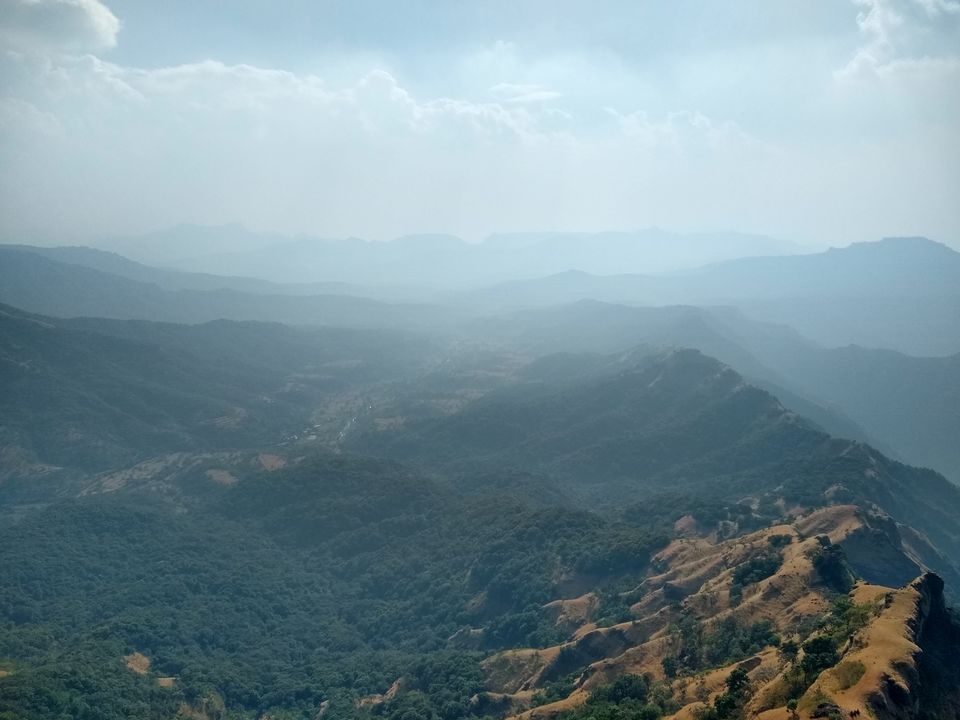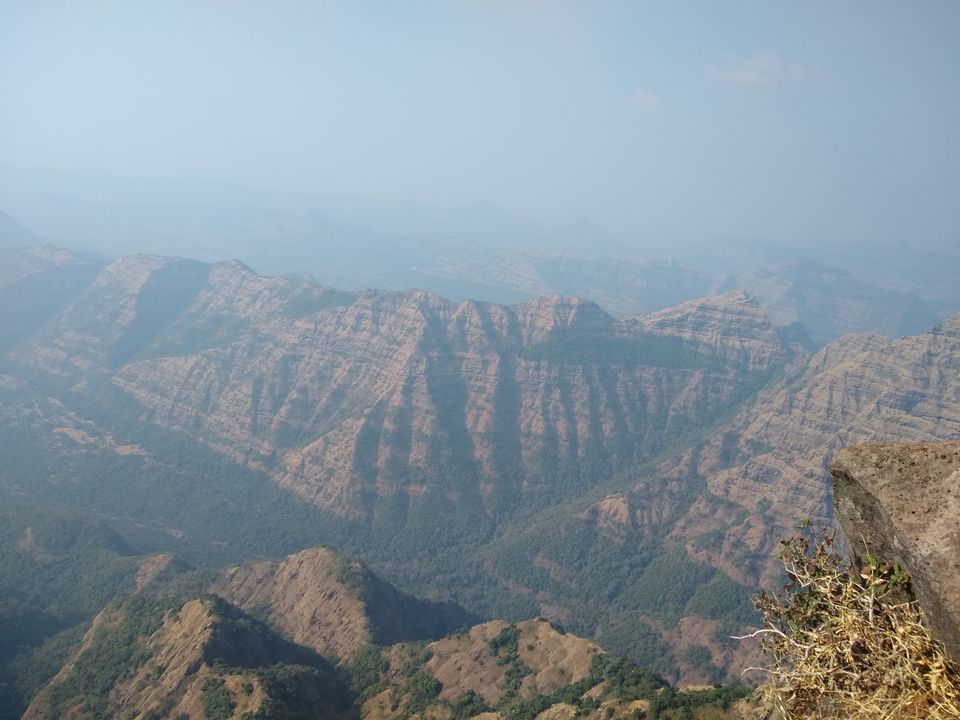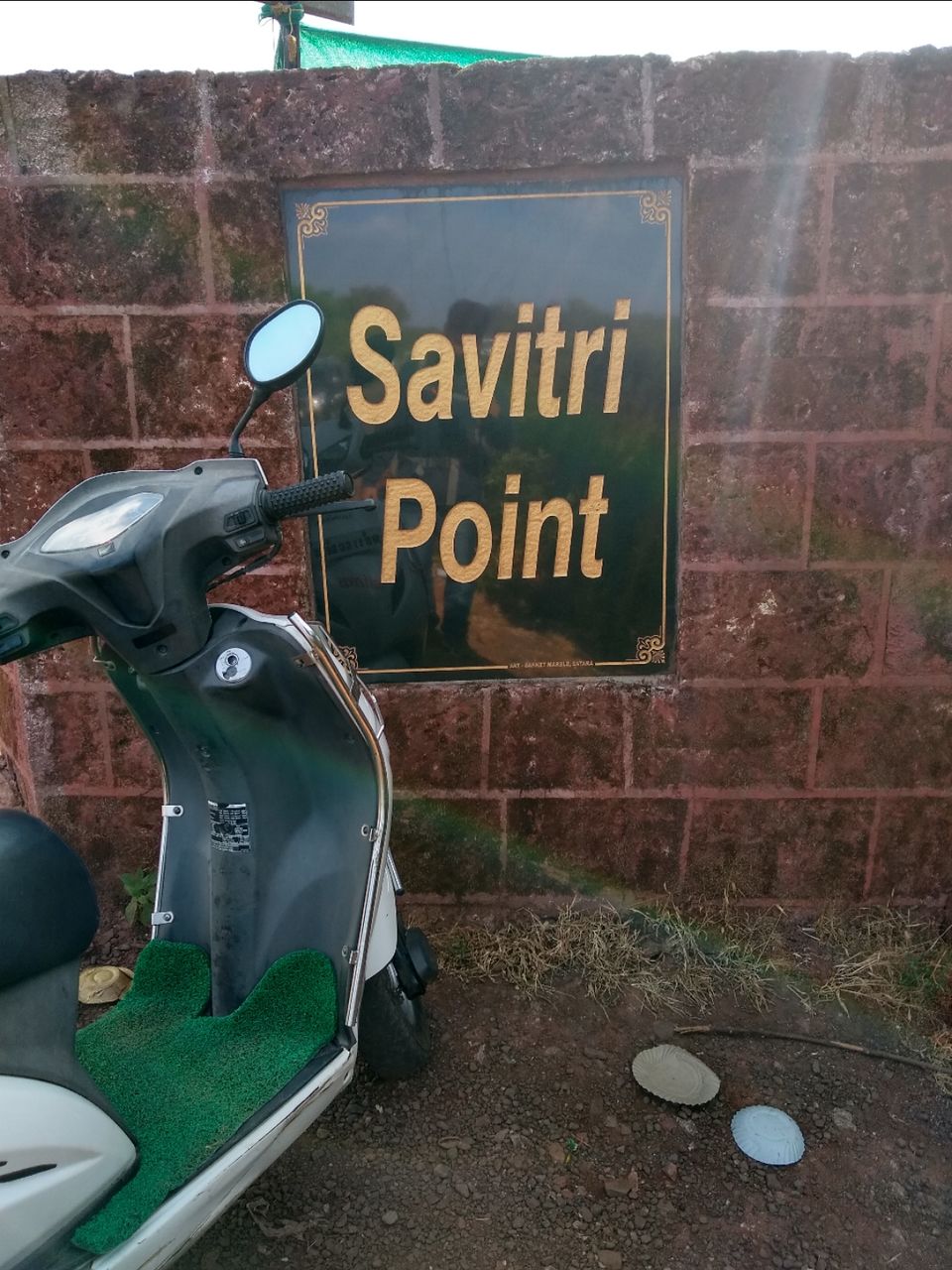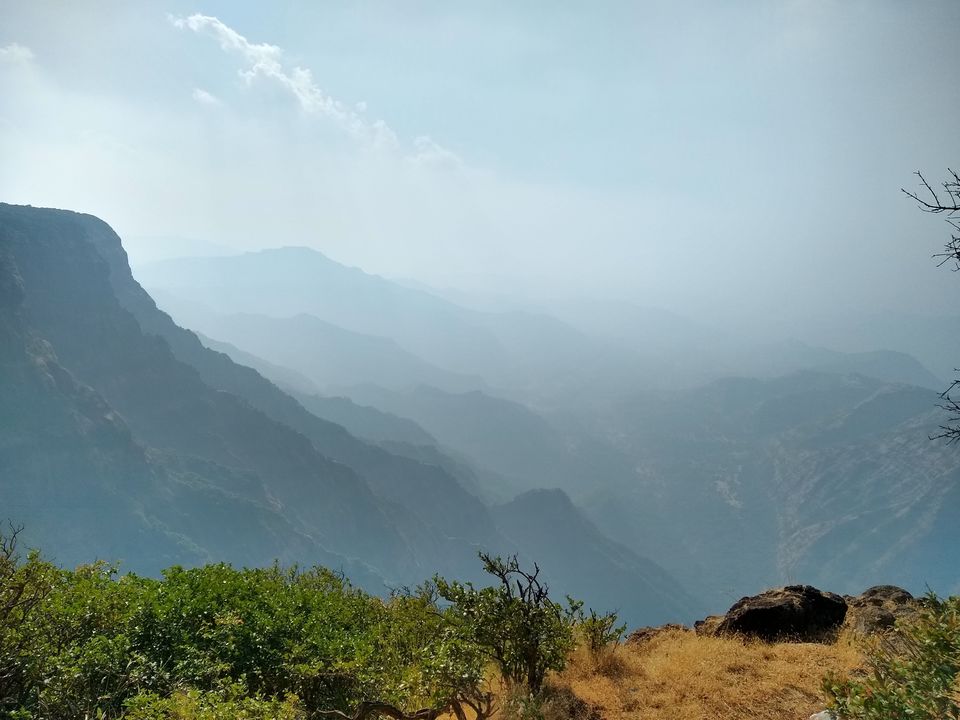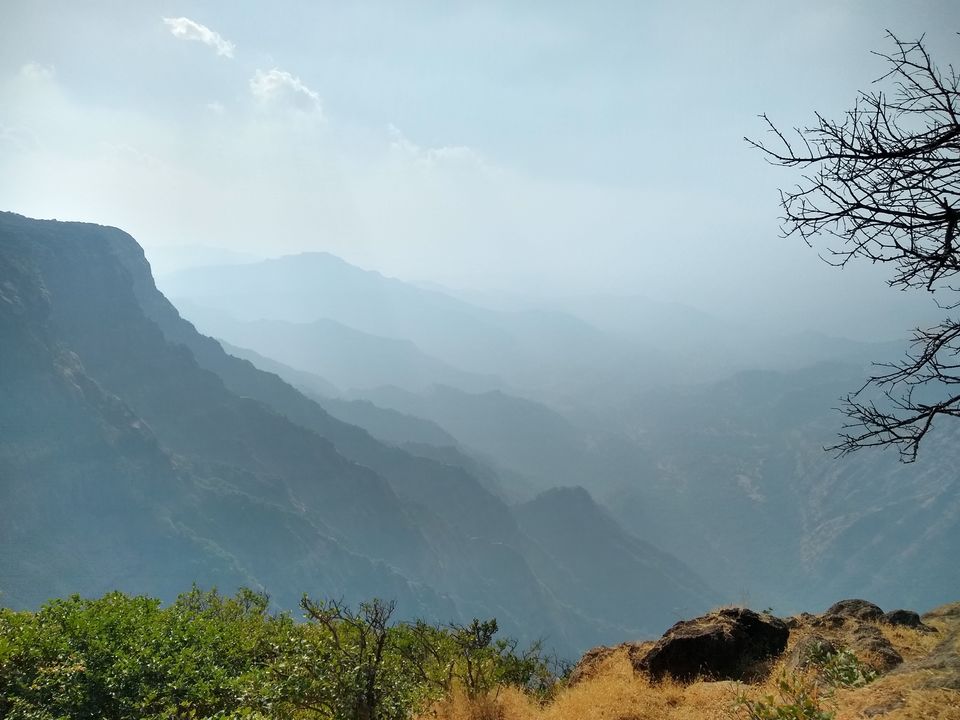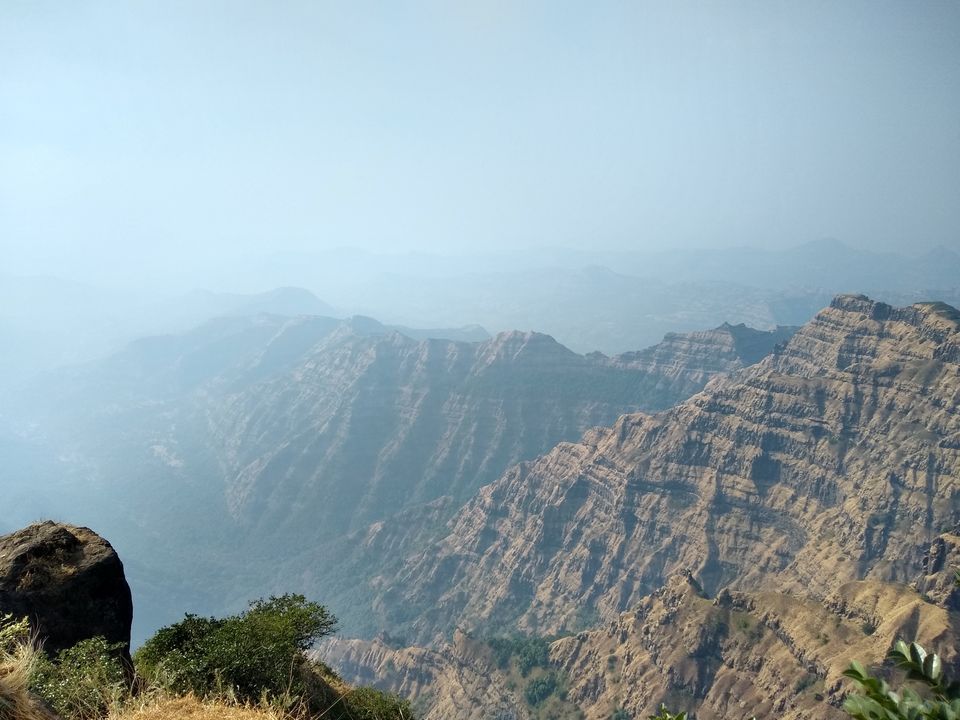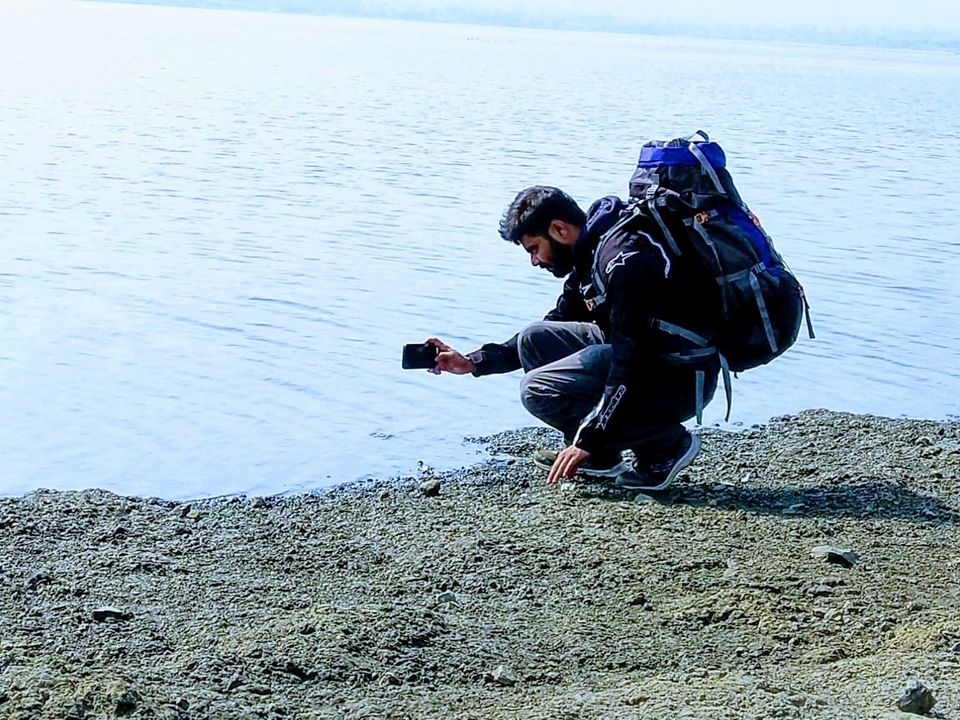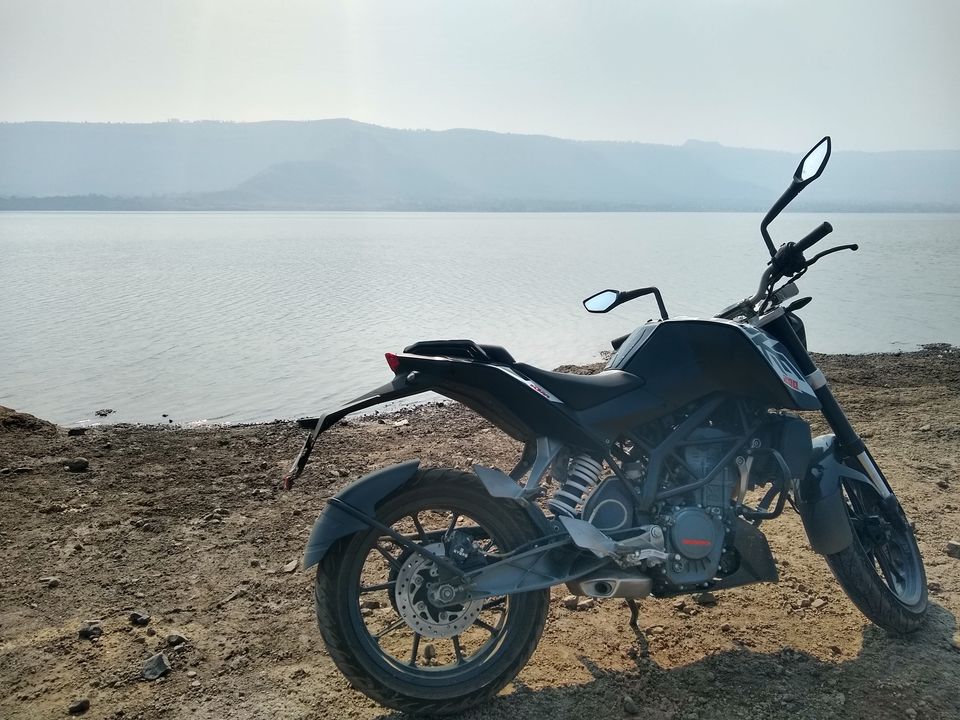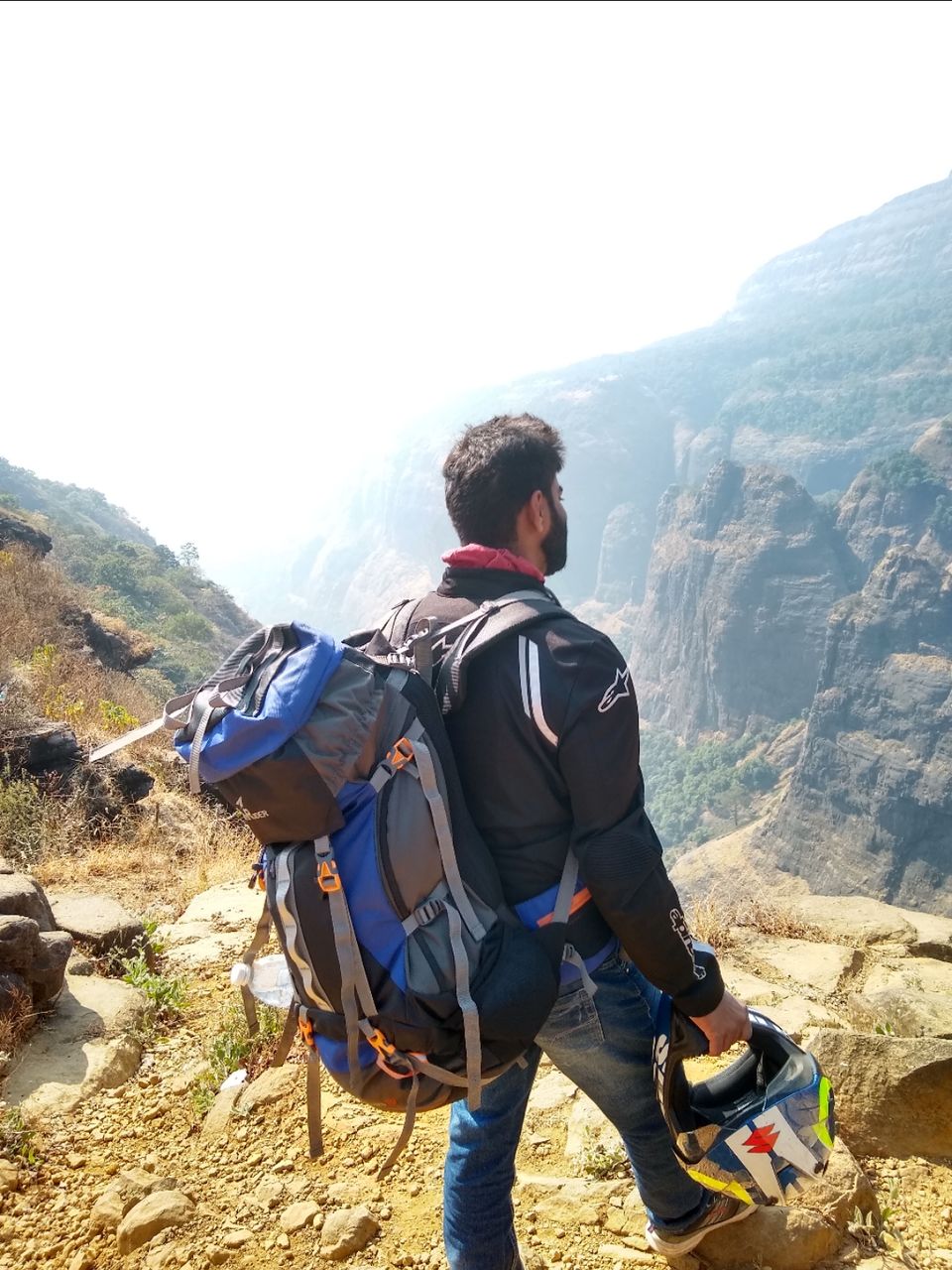 2nd day we halted in a place called Medha near Mahabaleshwar and the 3rd day after all the sightseeing, we traveled towards Pune for halt.
                      Chapter 3 - Lonavala

We reached Lonavala by 10am. The view points were quite similar to that of Mahabaleshwar. All the view points offers you the lush green views.
1) Tiger's Leap
2) Bhushi Dam
3) The Black Dog
4) Shivling Point
5) Aamby Valley City- Aamby Valley City is one of the best planned cities in India. It is developed by Sahara India Pariwar. It has resort type of features. One can have a stay there by booking in the official site " www.aambyvalley.com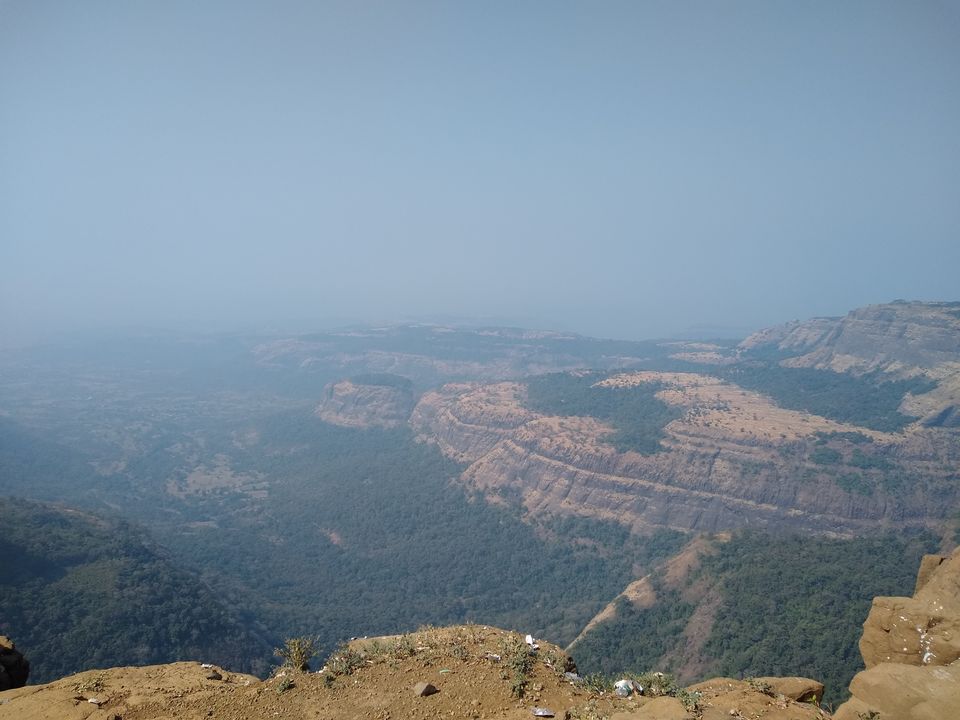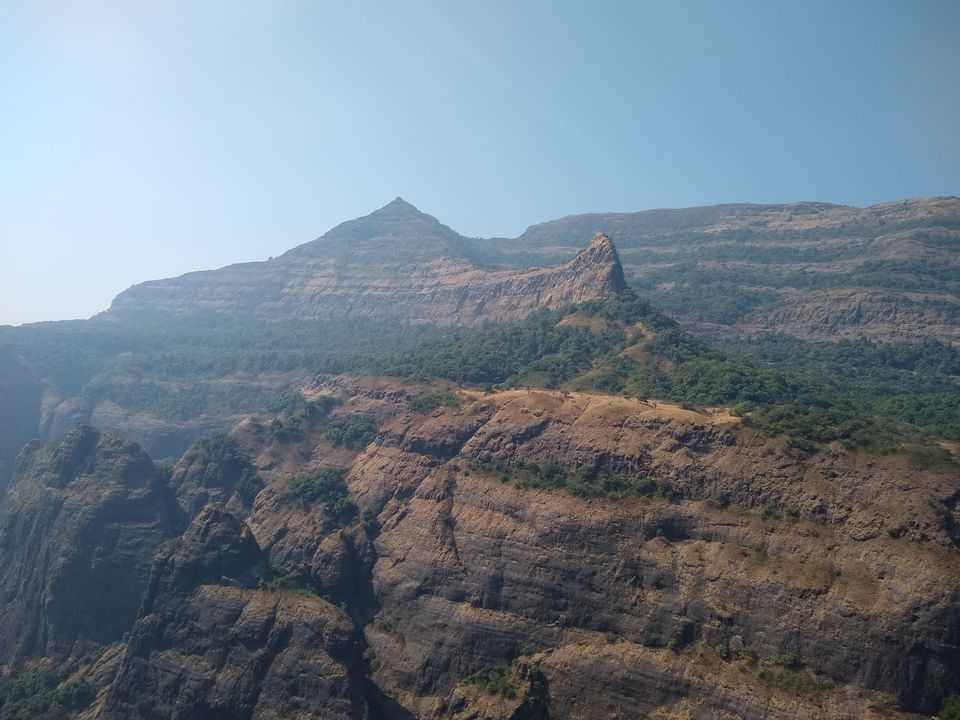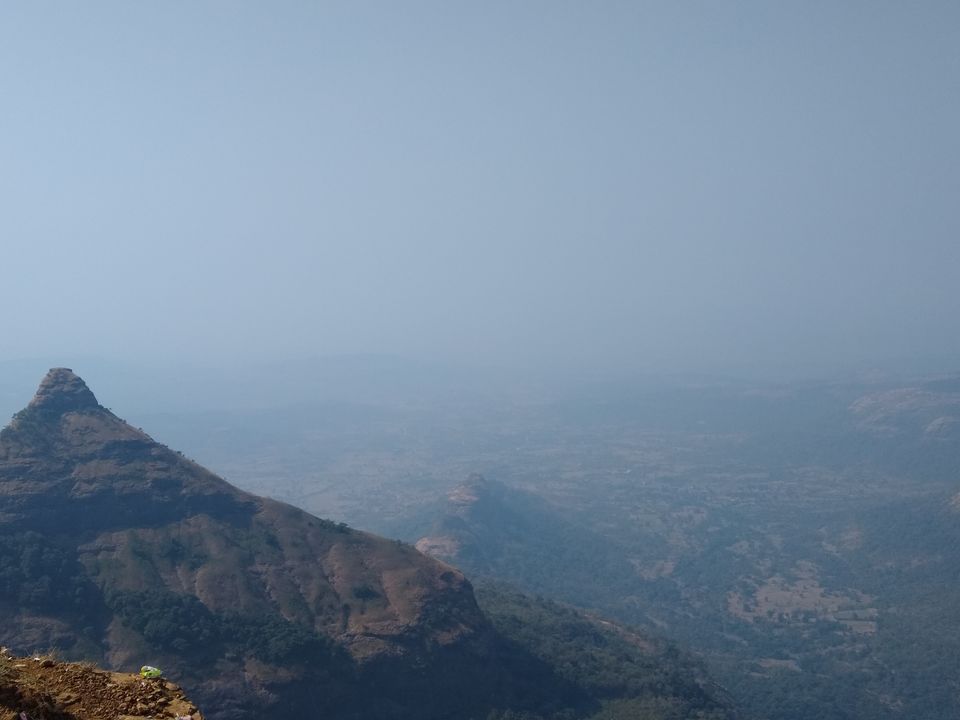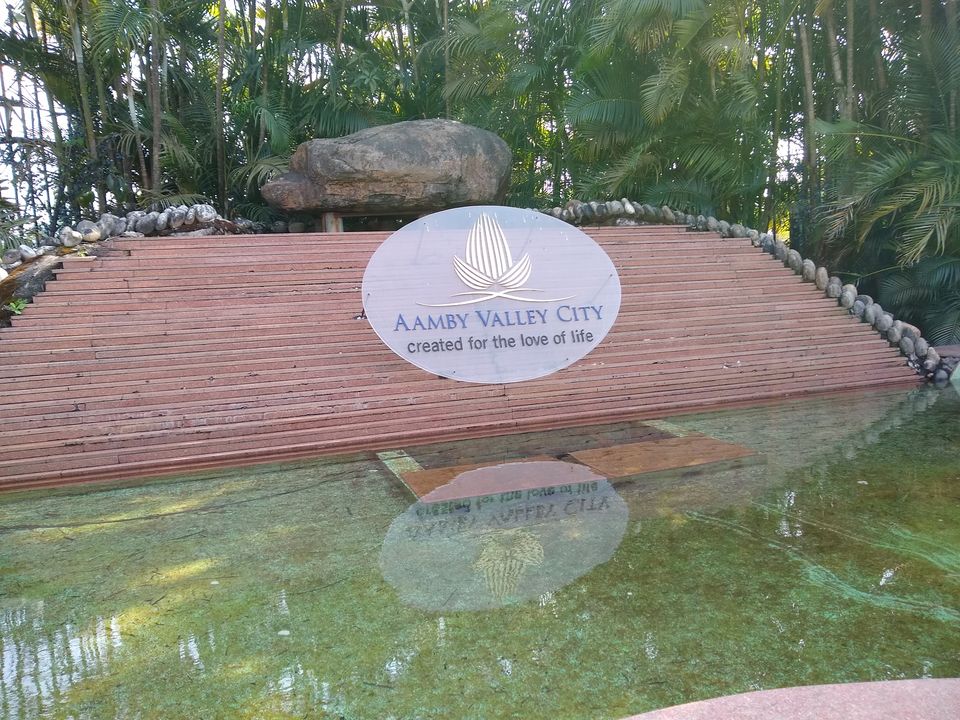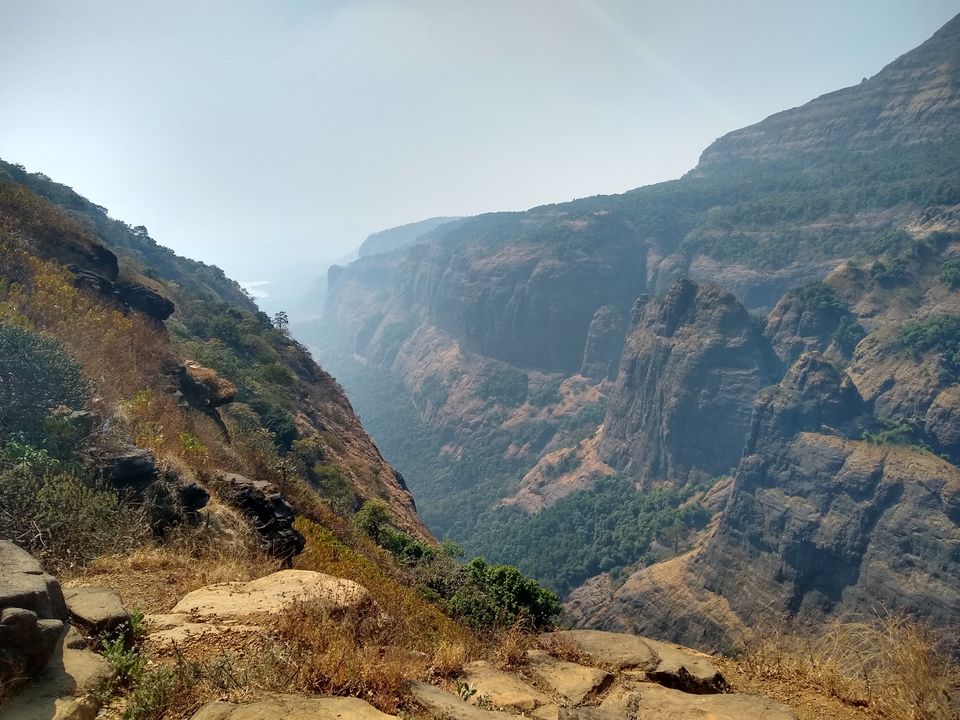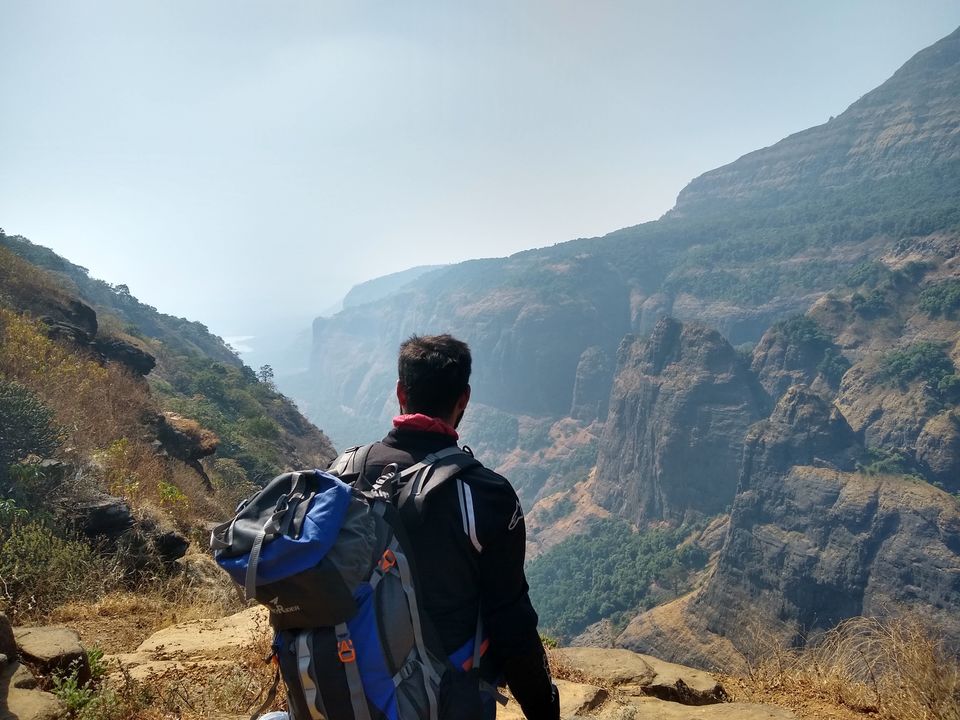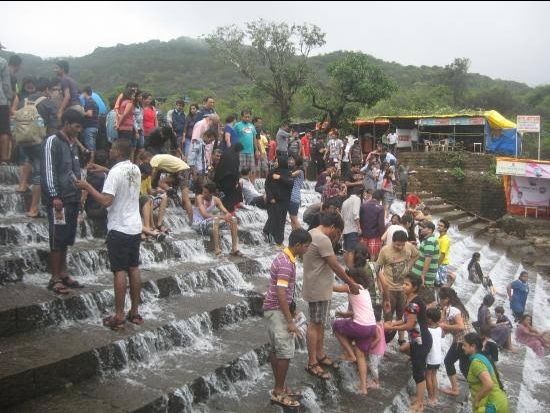 Now it was time to head towards Mumbai.
We took a very dense forest route via Andharban trail. This was almost like a complete off road adventure with heavenly views.
Finally we joined the Mumbai highway at Tamhini Ghat road. On the way you get to see, Tamhini view point, waterfalls. We reached Mumbai around 8:30pm. We got accomodation at our friend's place.
DAY 4-5
         CHAPTER 4 -  The Land of Bollywood
Mumbai is one of the Metropolitan cities in Indian state of Maharashtra. It is the land of Bollywood.  It is a city beside the Arabian sea. It has lot of IT companies as well. Marathi and Hindi are the major languages. English is also common language which is used to communicate with non Marathi or non Hindi people.
We are in Mumbai!!!...We wanted to experience Mumbai in a local way. Hence we used all the public transports. The Local trains, government buses , taxi etc.  Mumbai is truly known for its famous vada paav and it's local chats. It's time for sightseeing!!!!...
1) Chatrapathi Shivaji Terminus ( CST )
2) Taj Hotel
3) The Gateway of India
4) The Elephanta Caves - (you get tickets for the ride to the caves near the Gateway of India)
5) The Marine Drive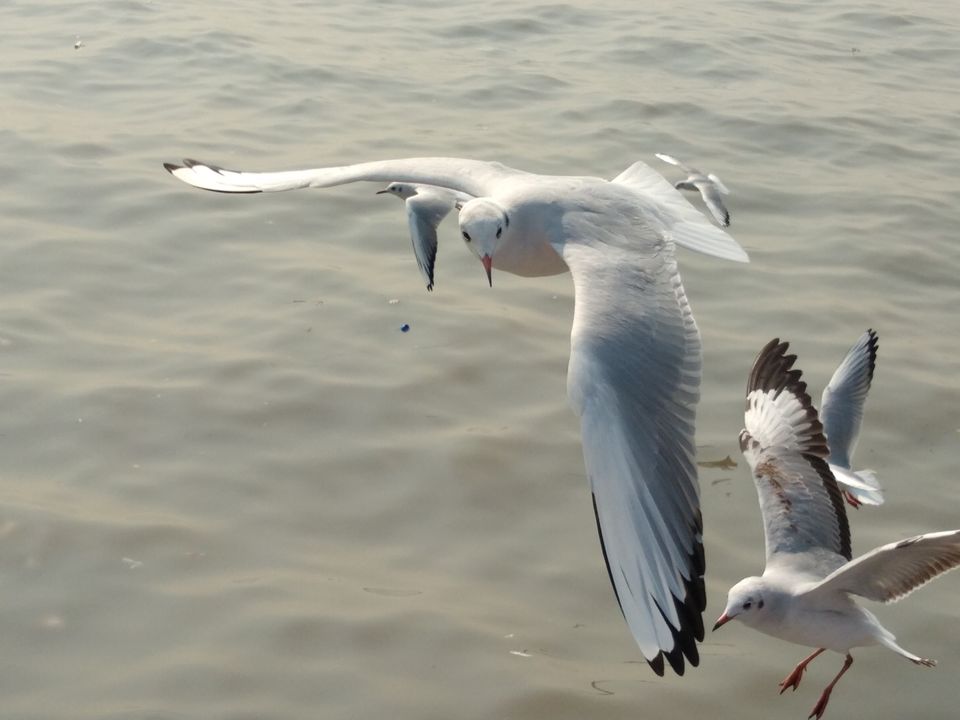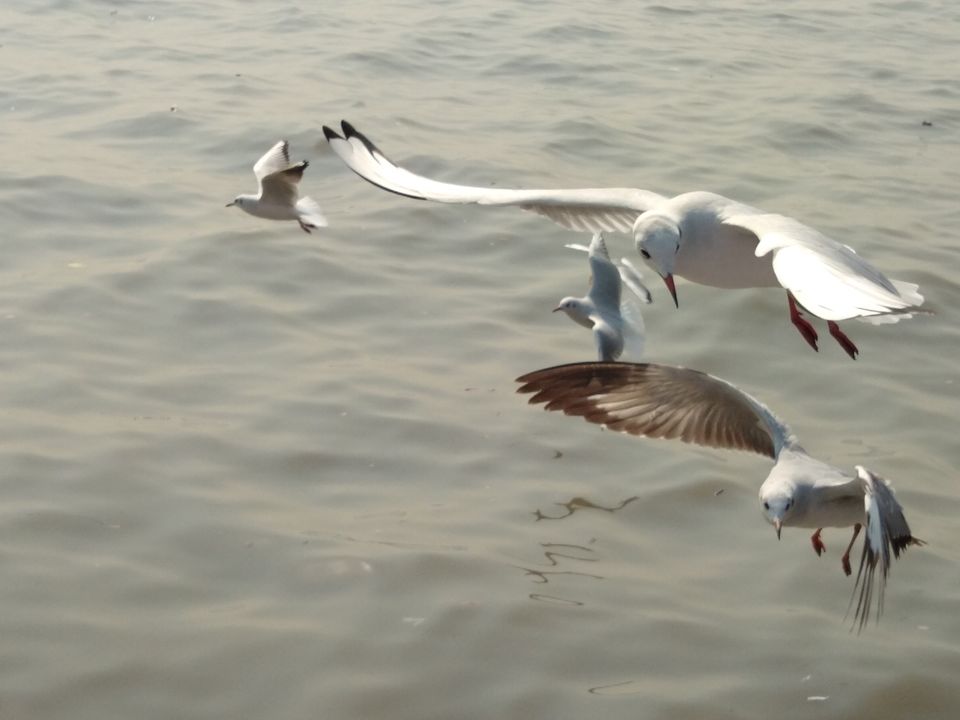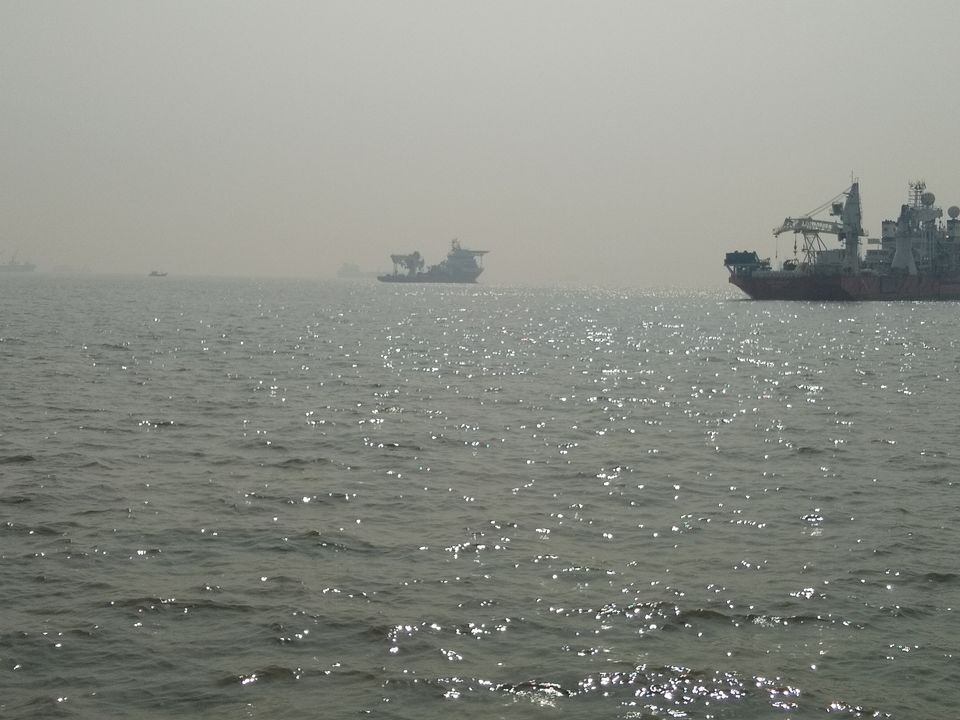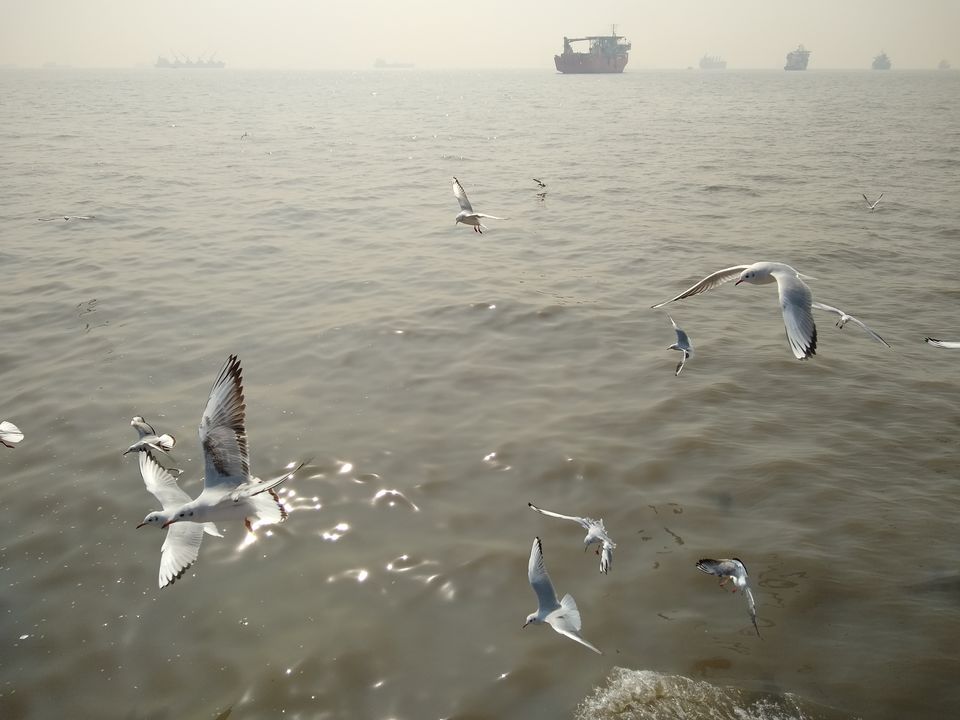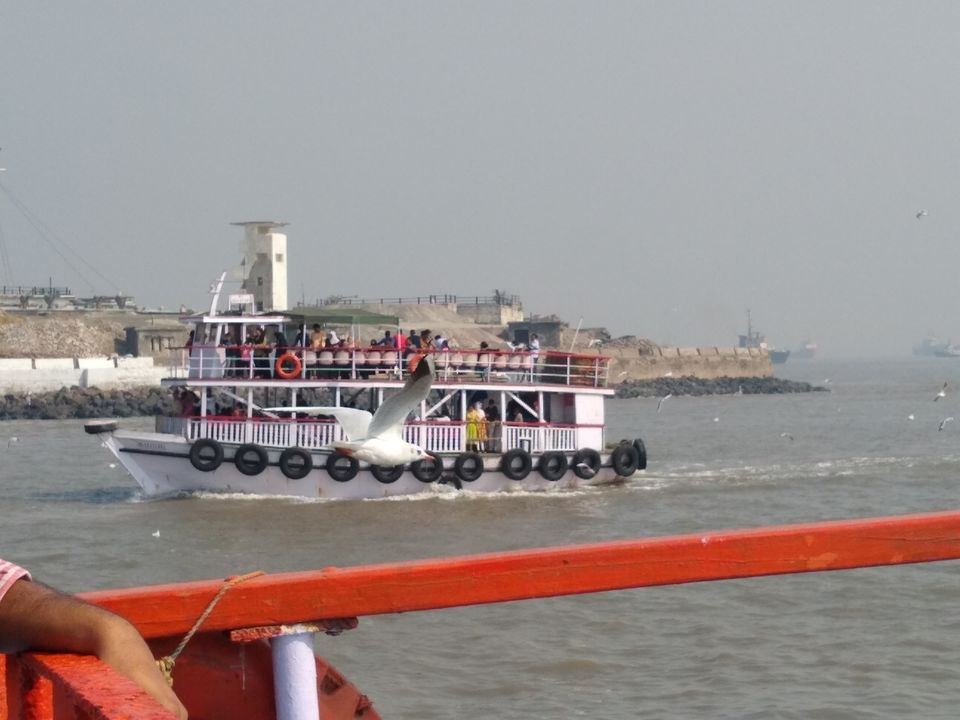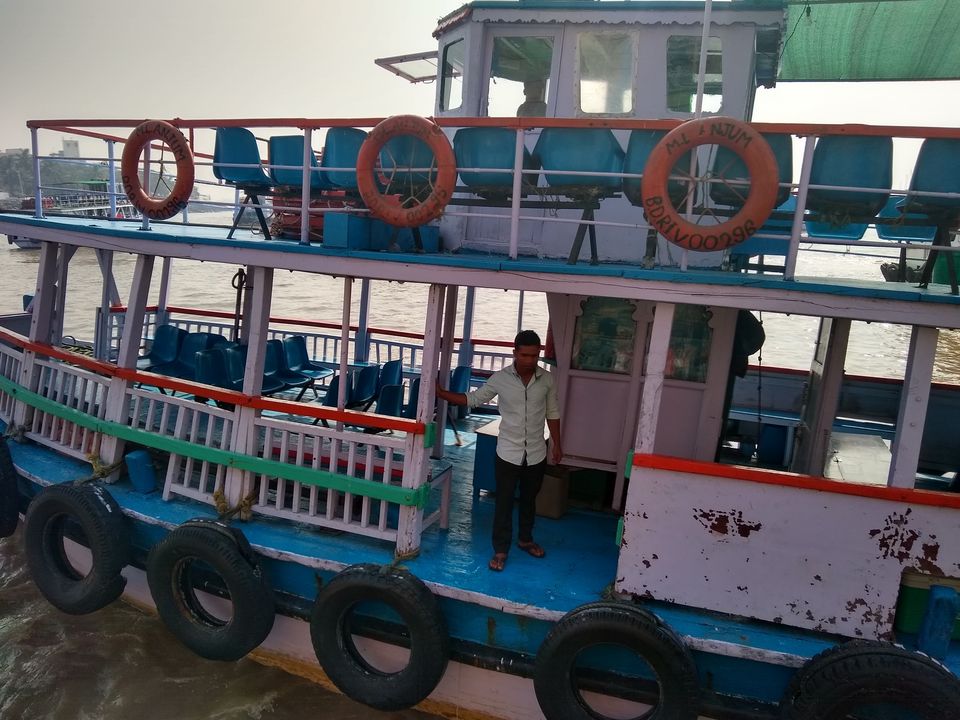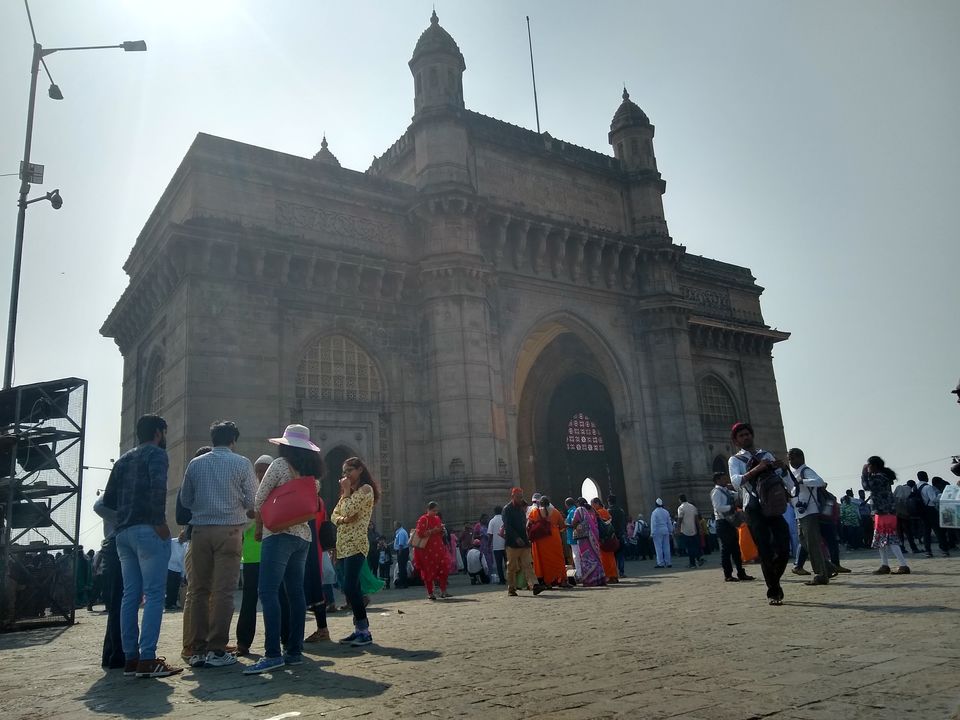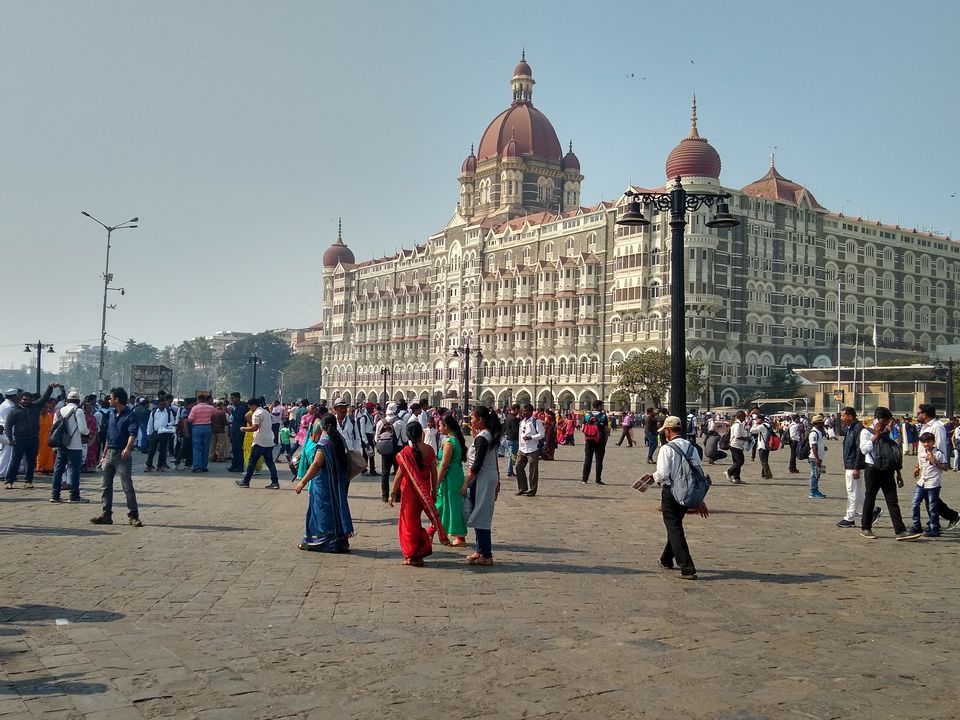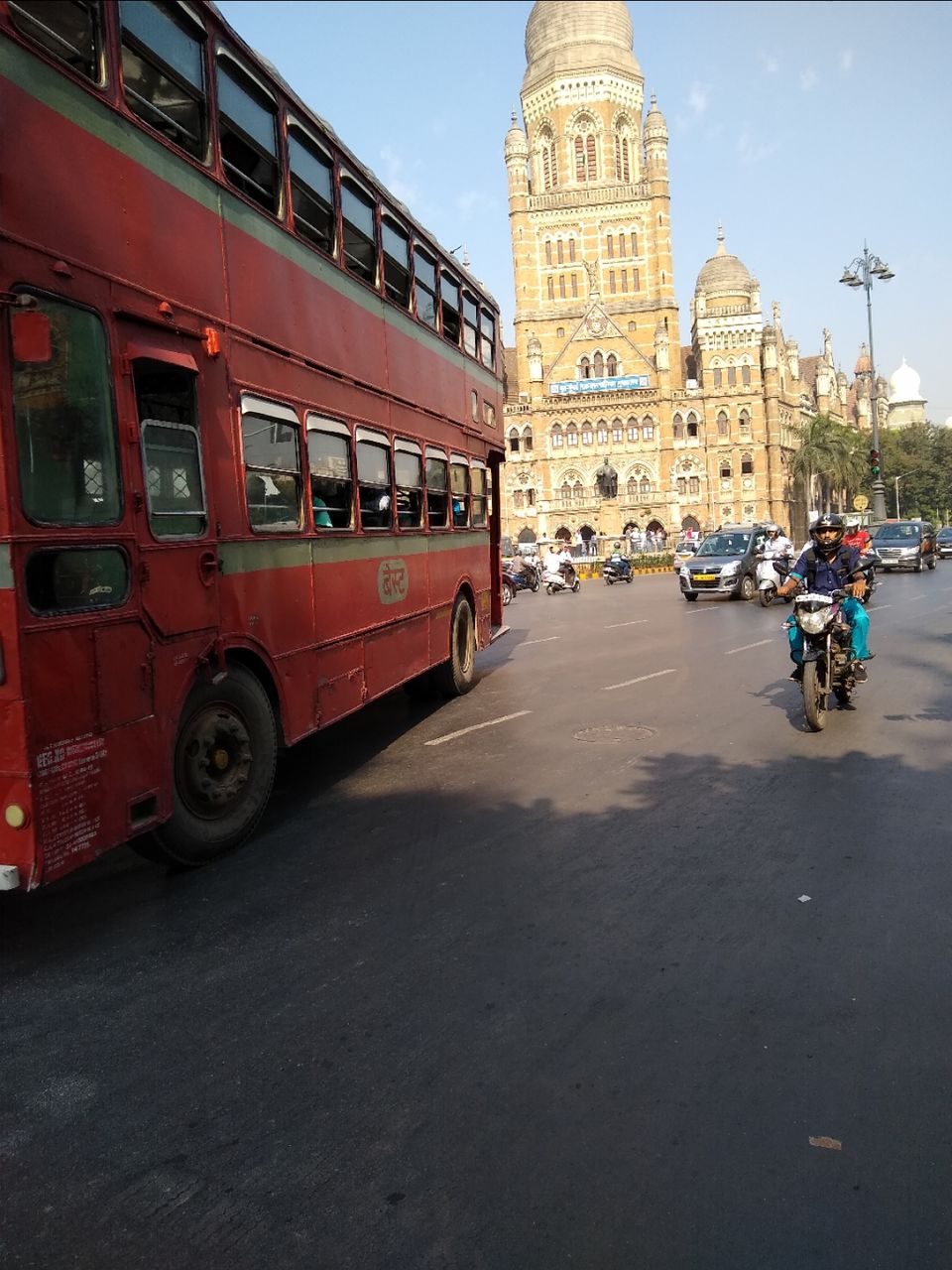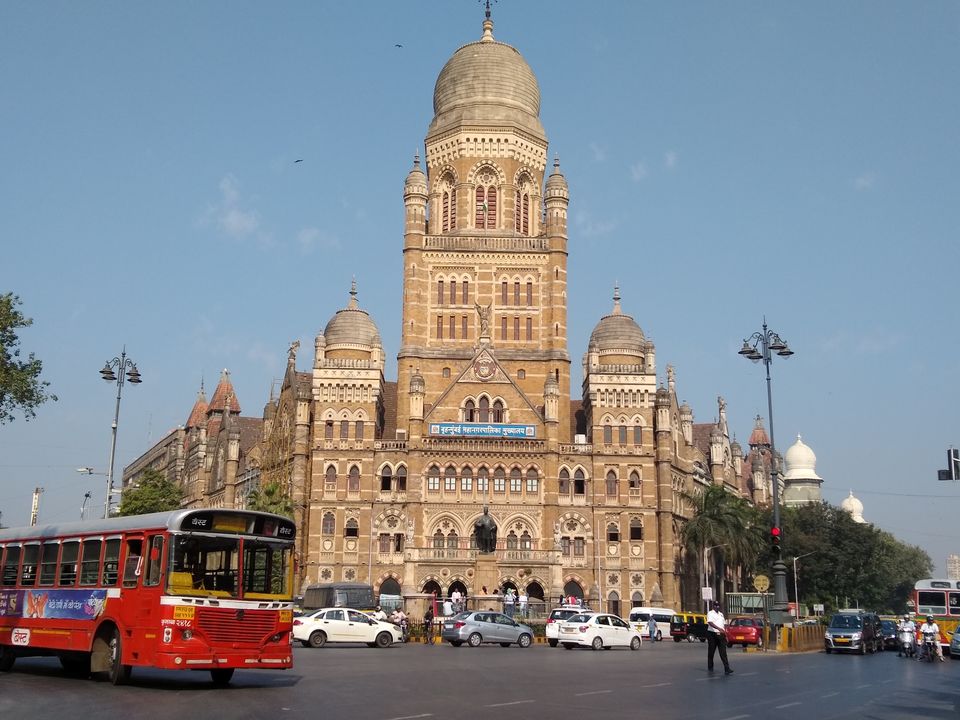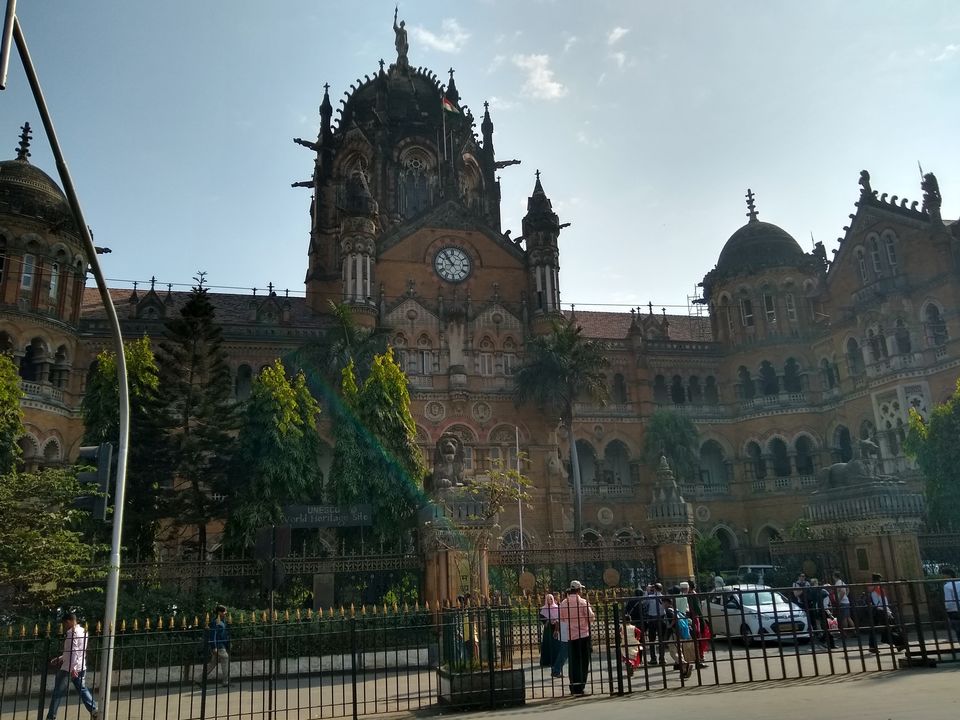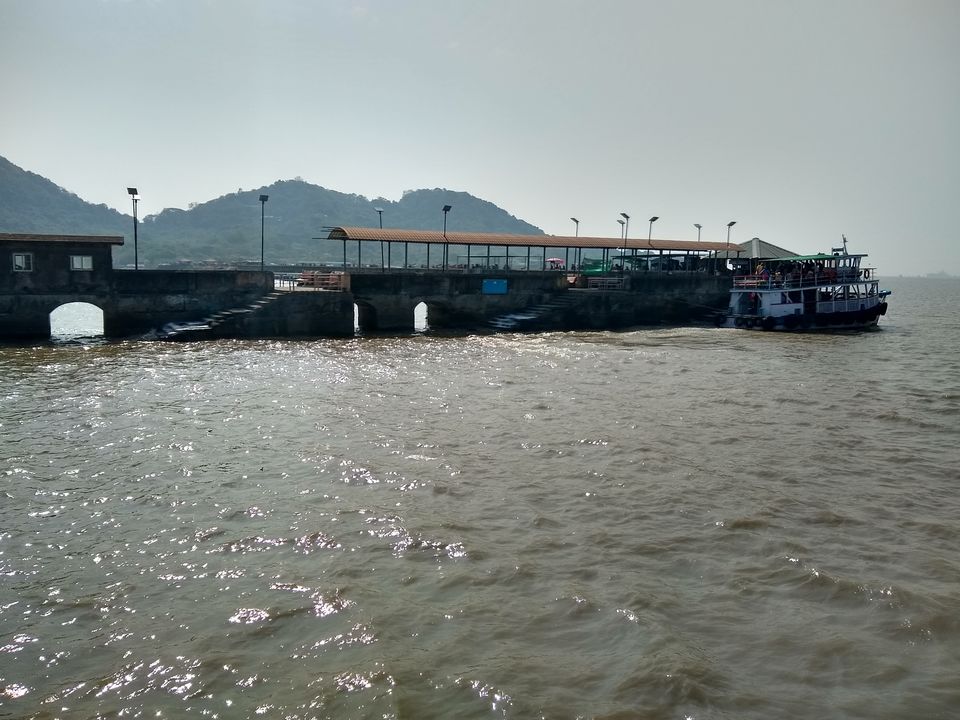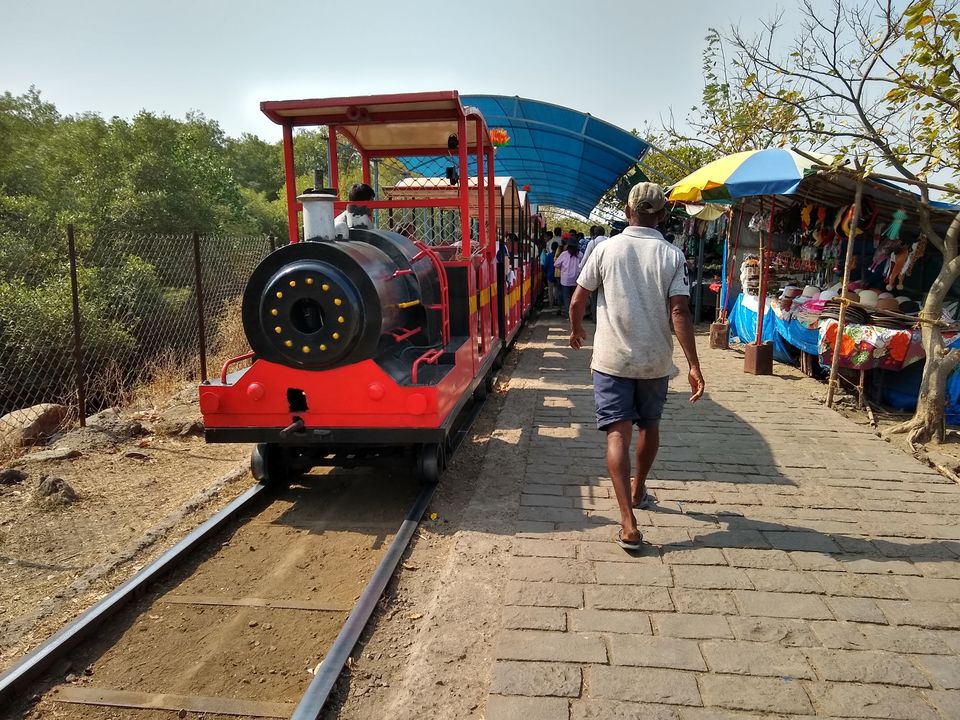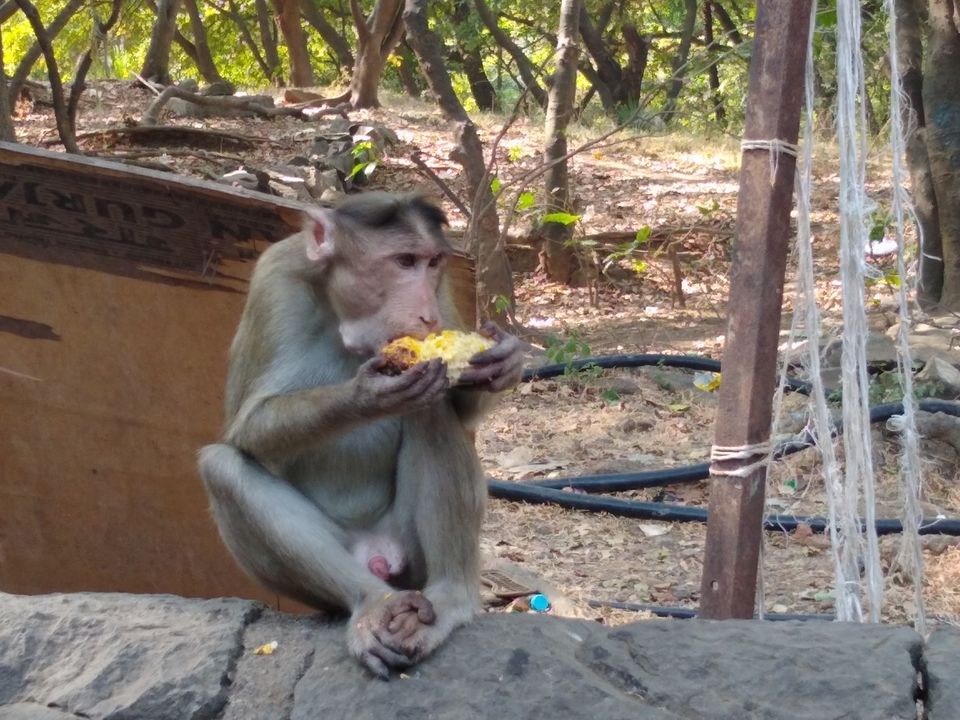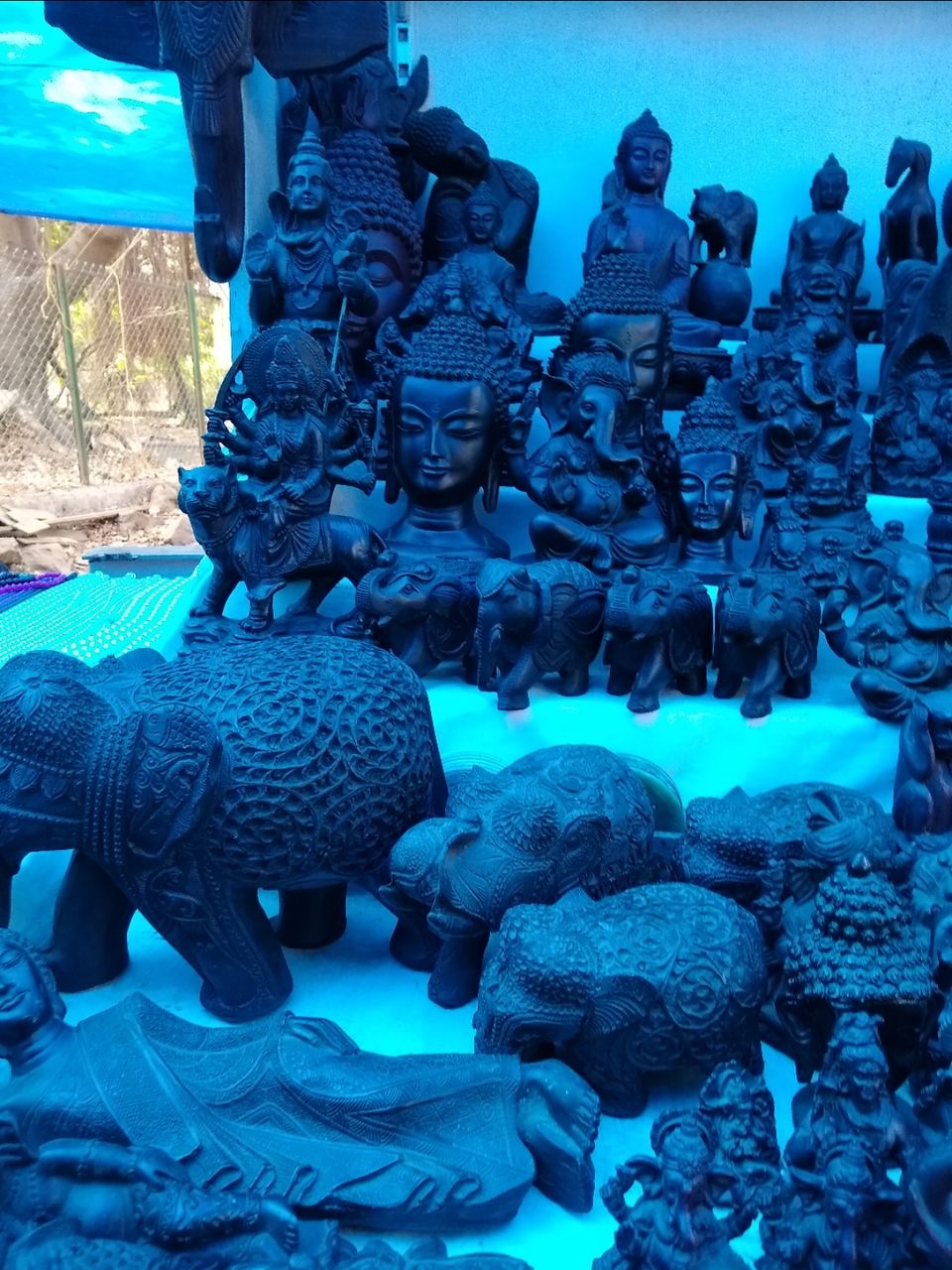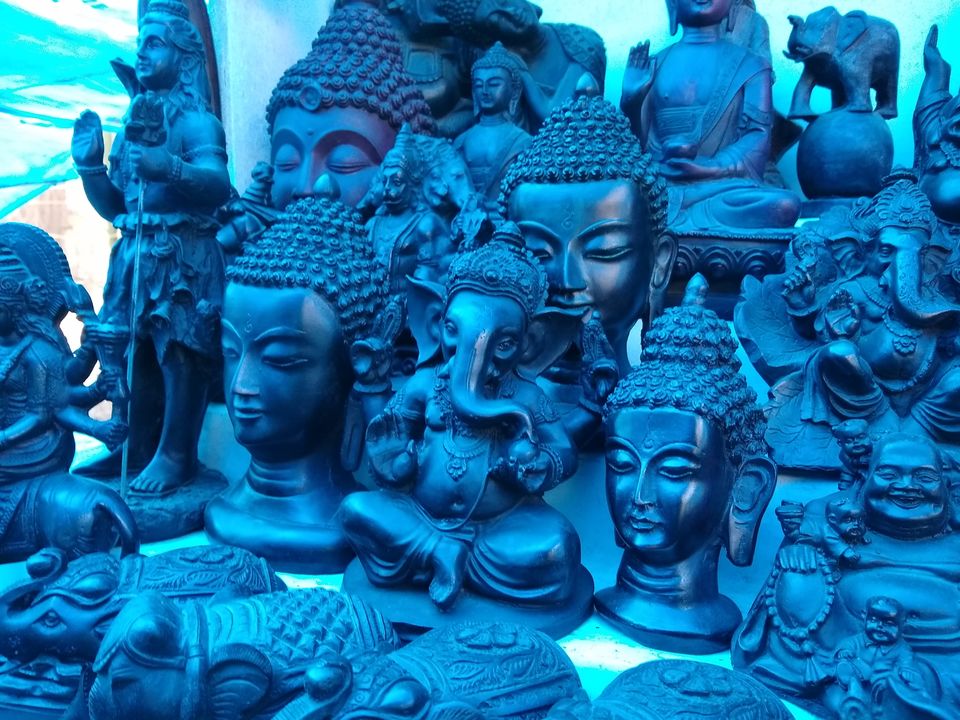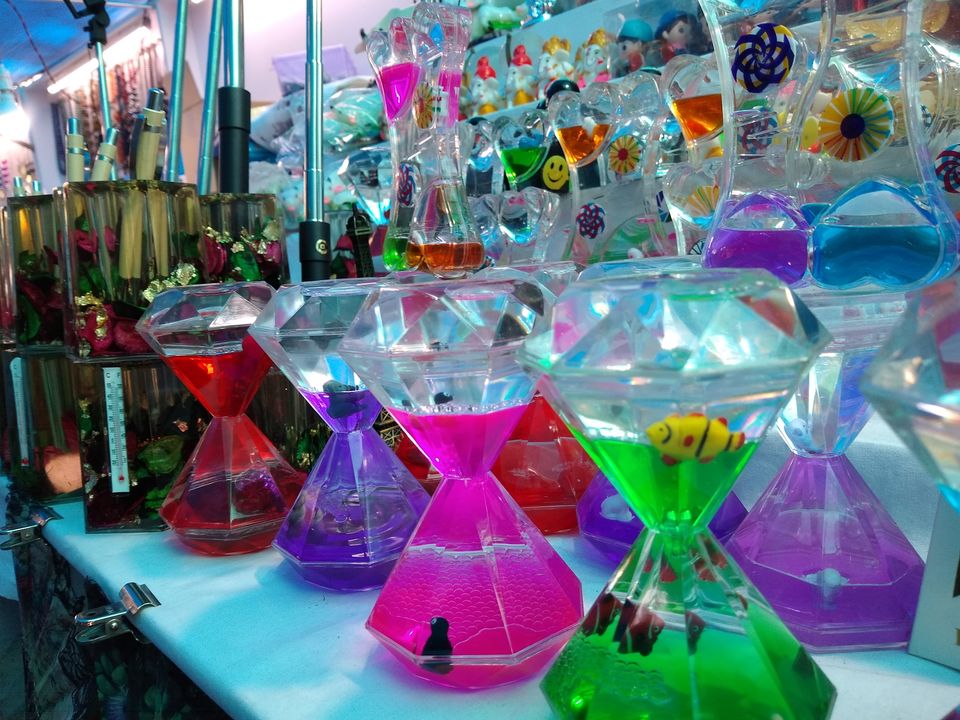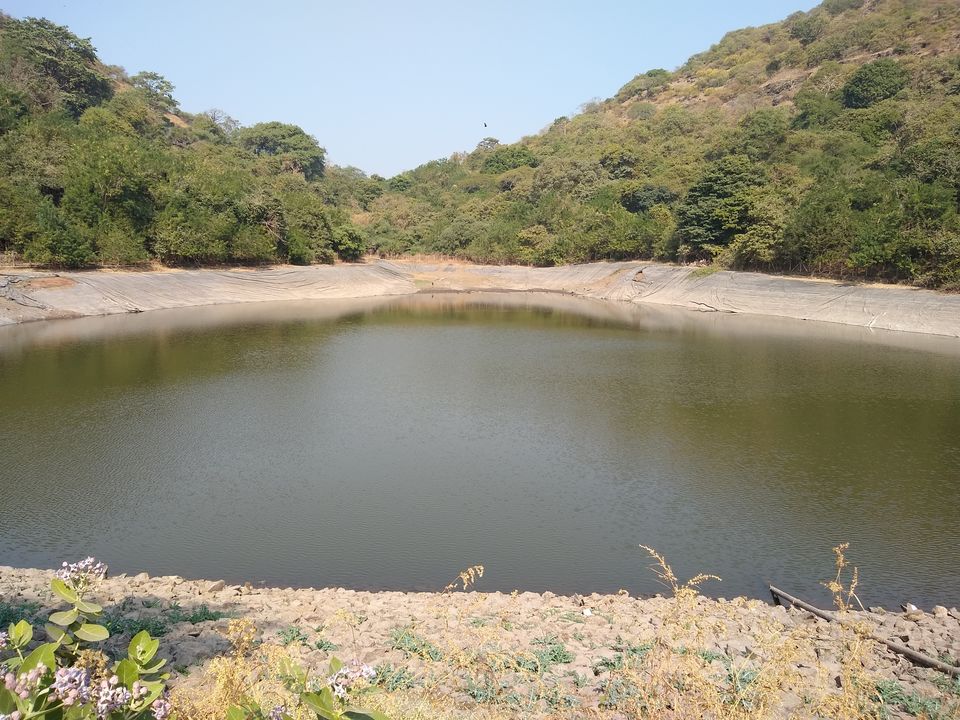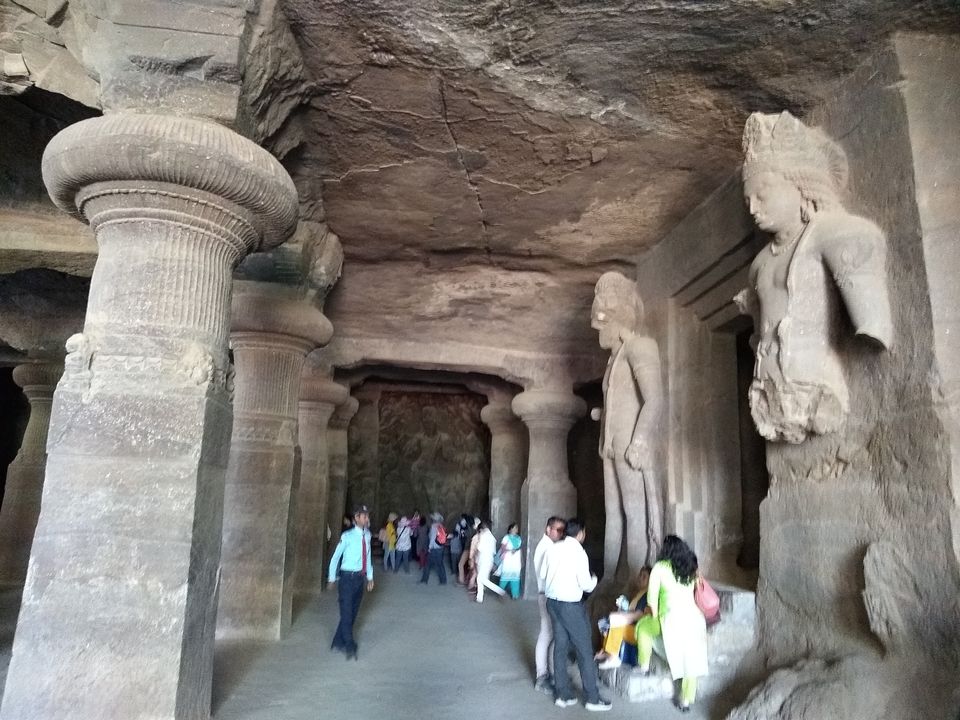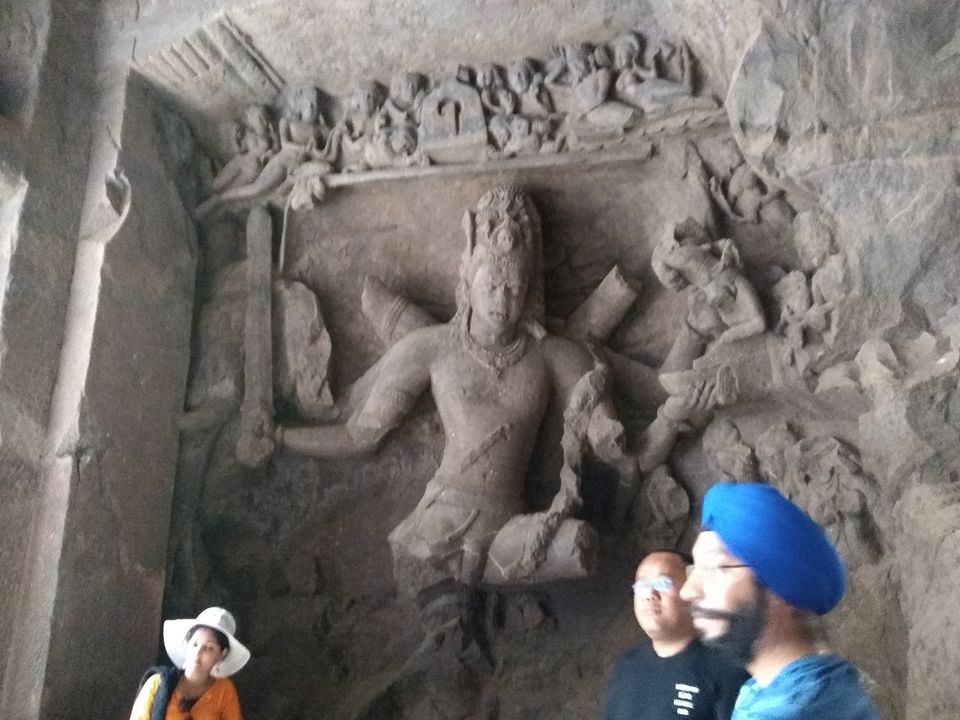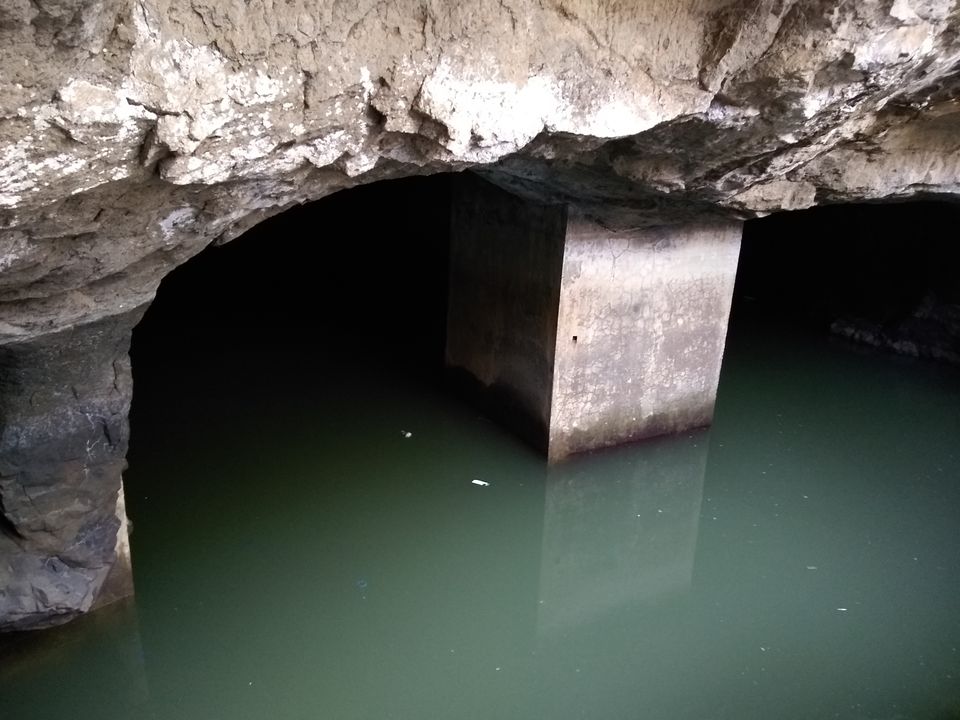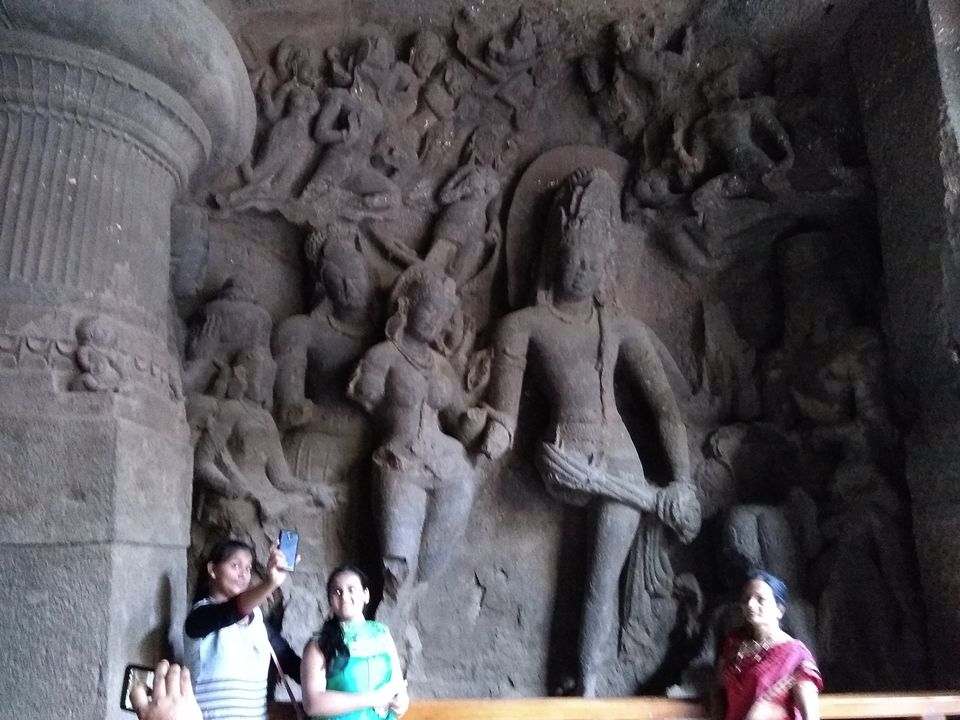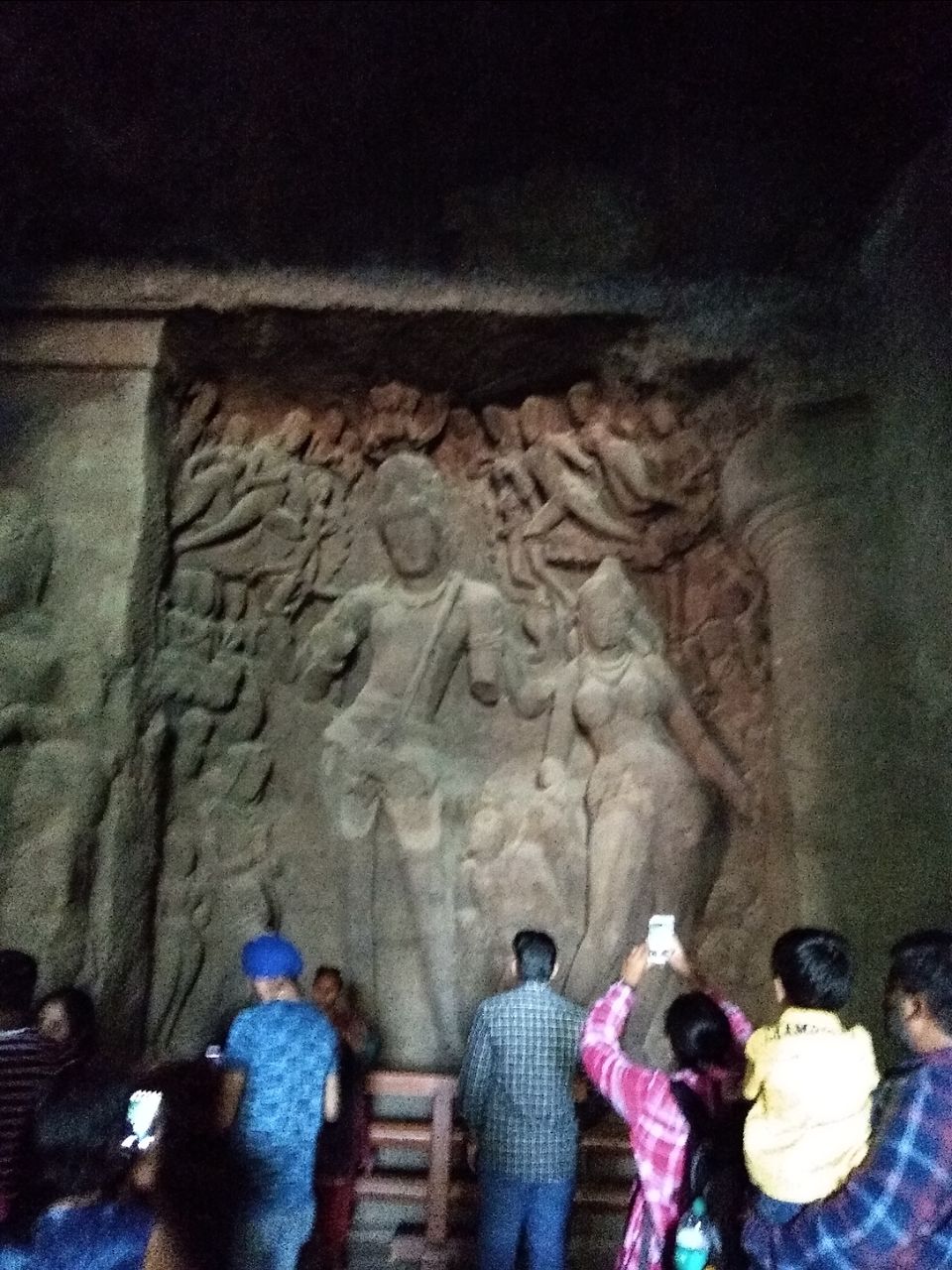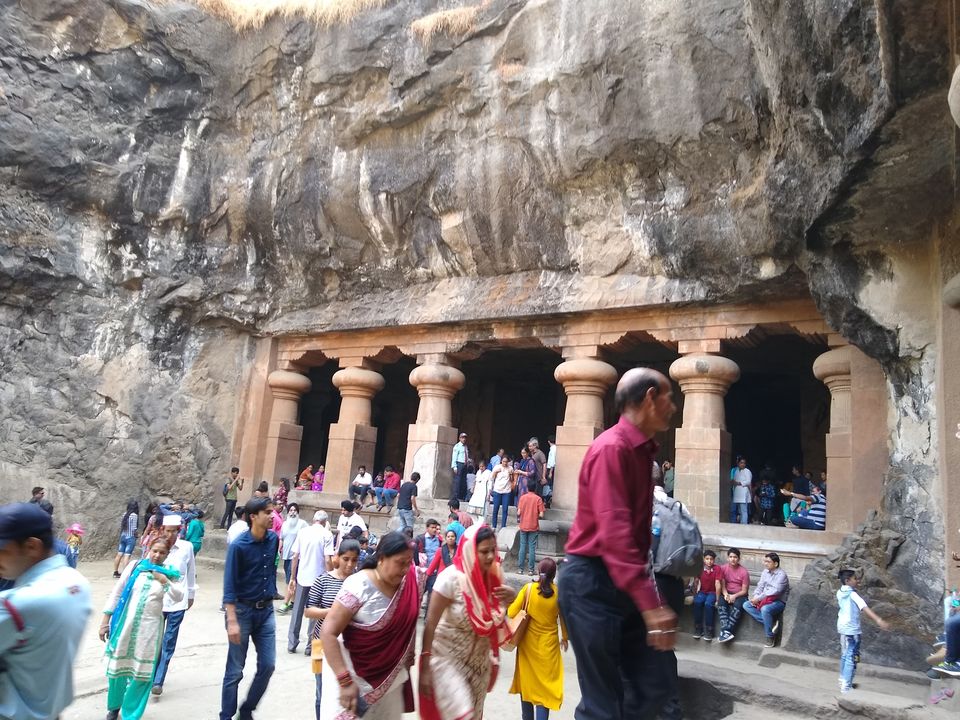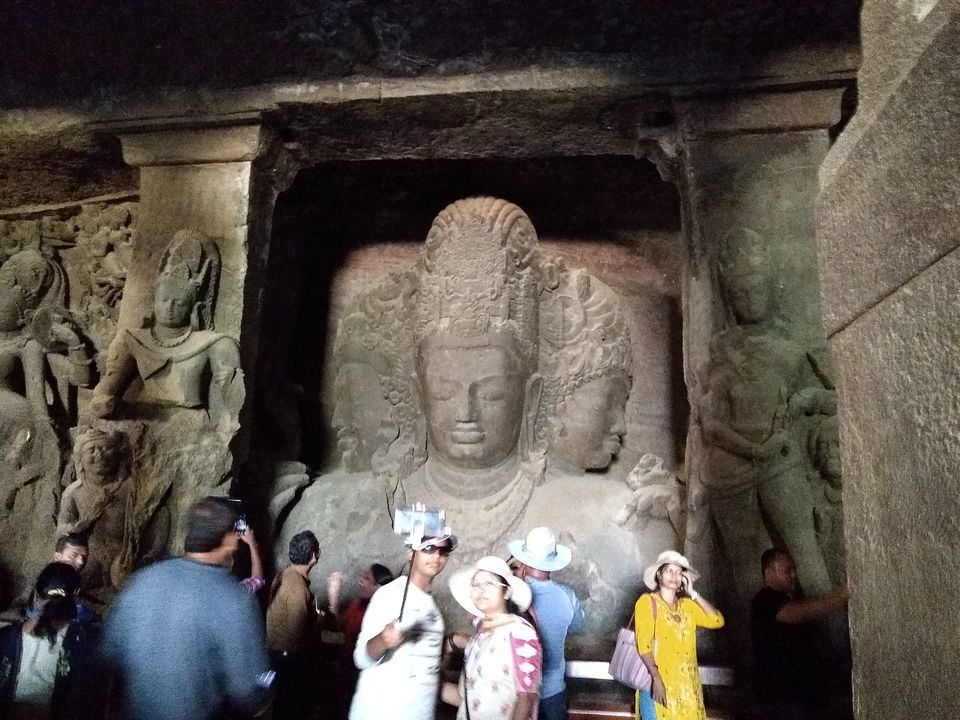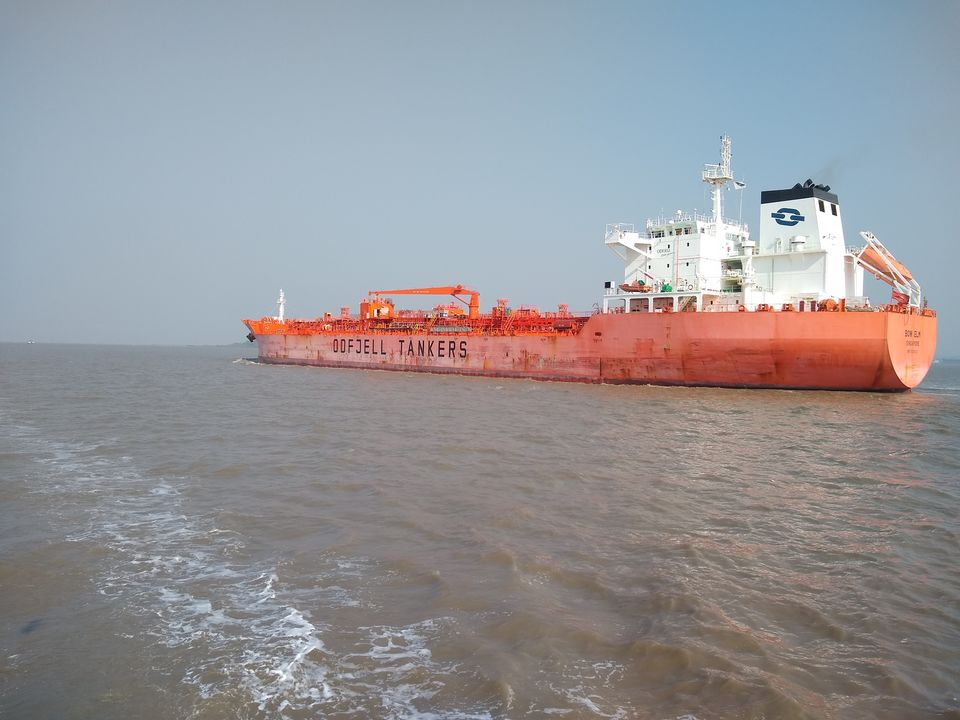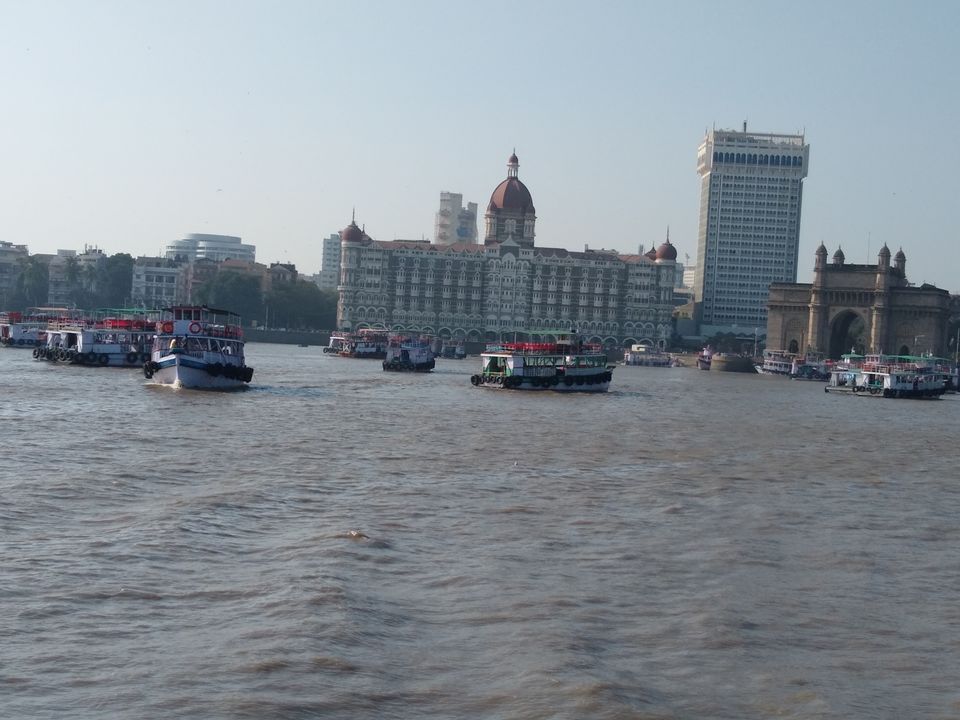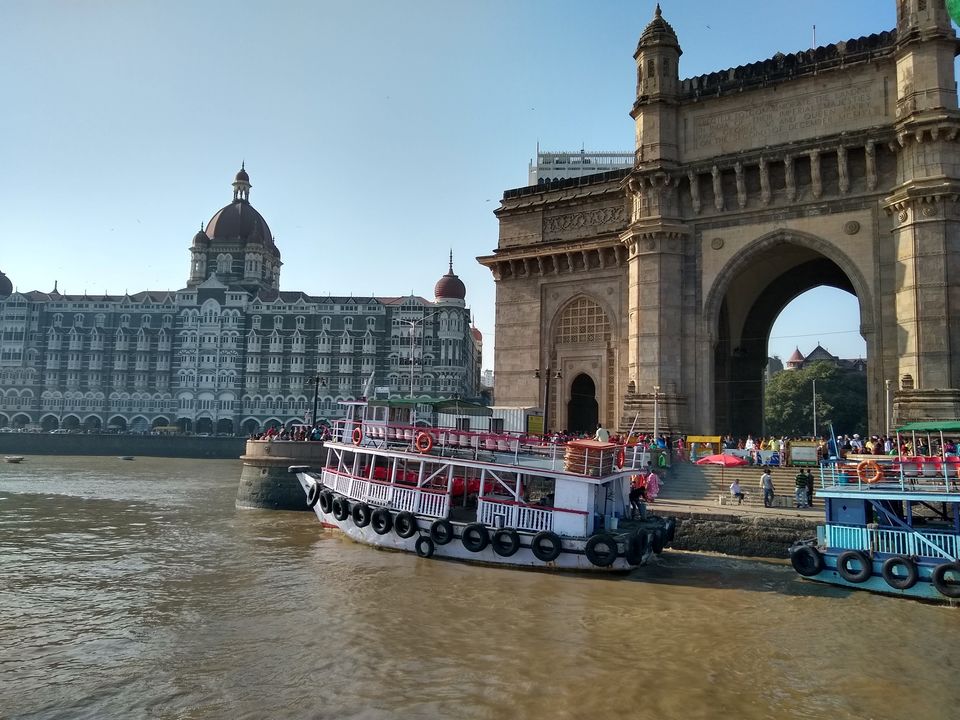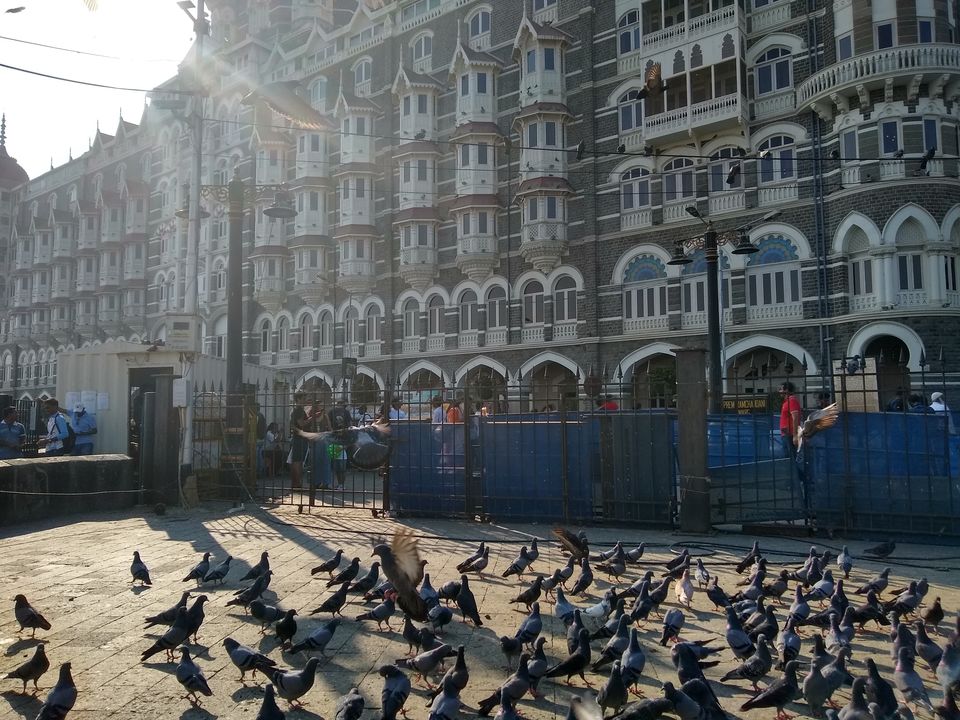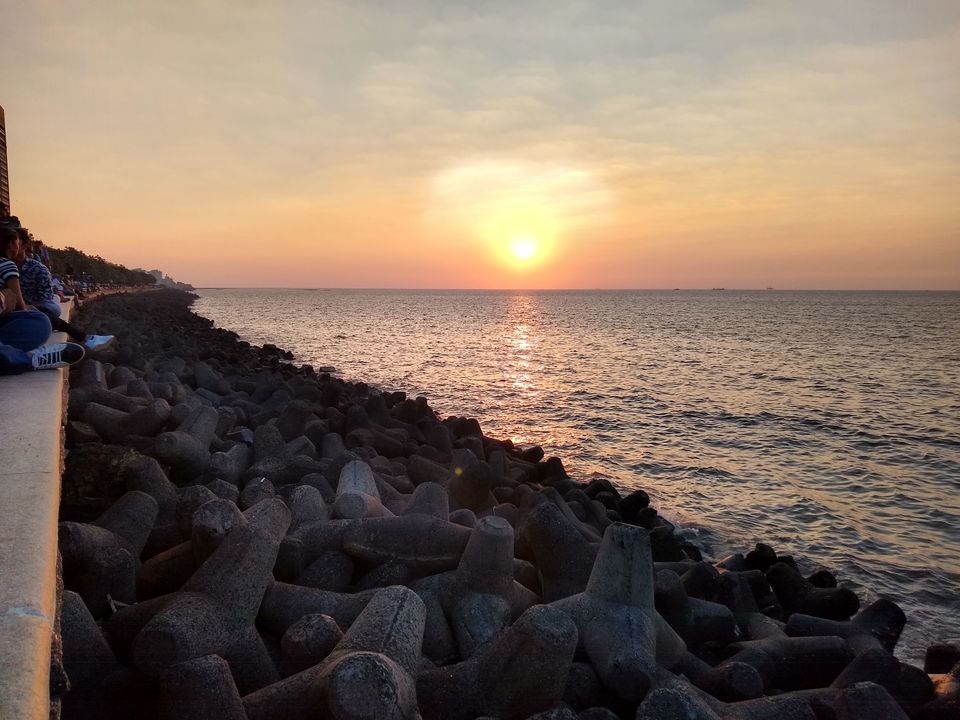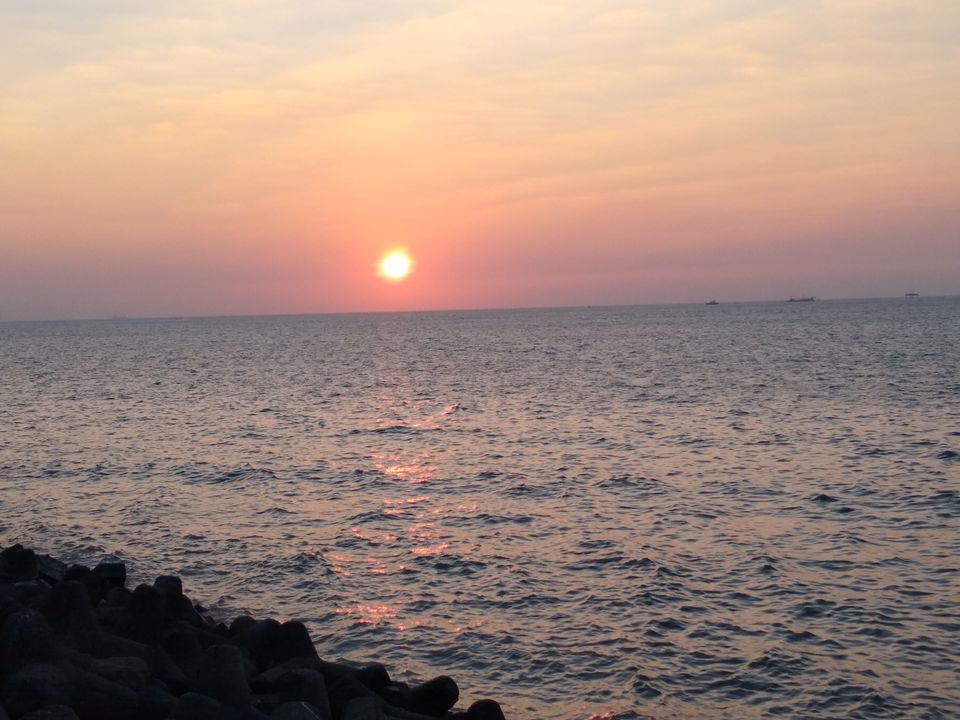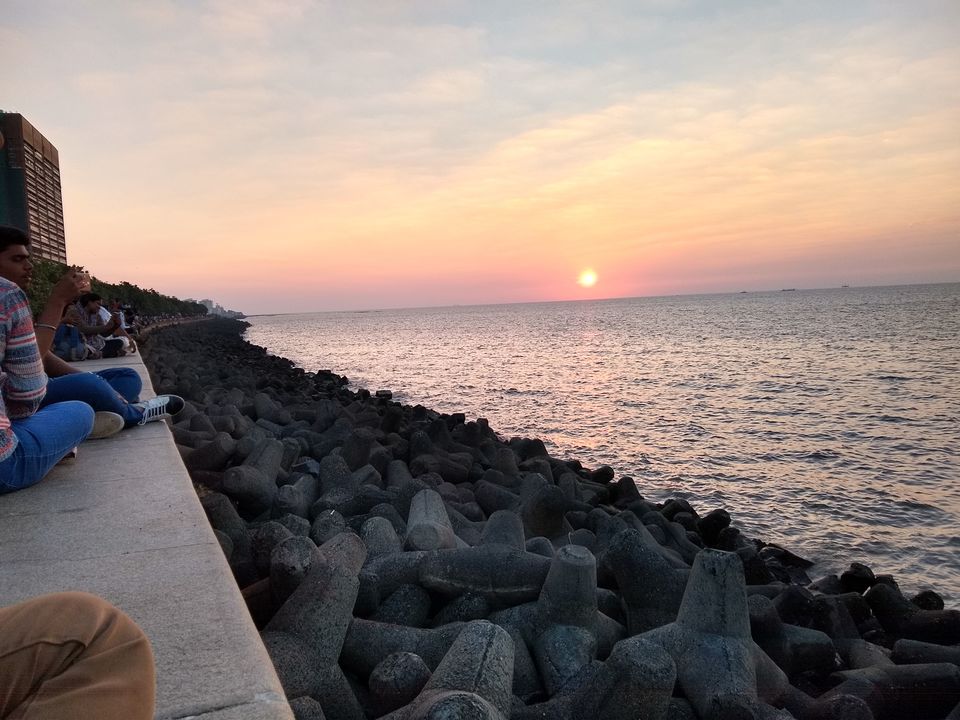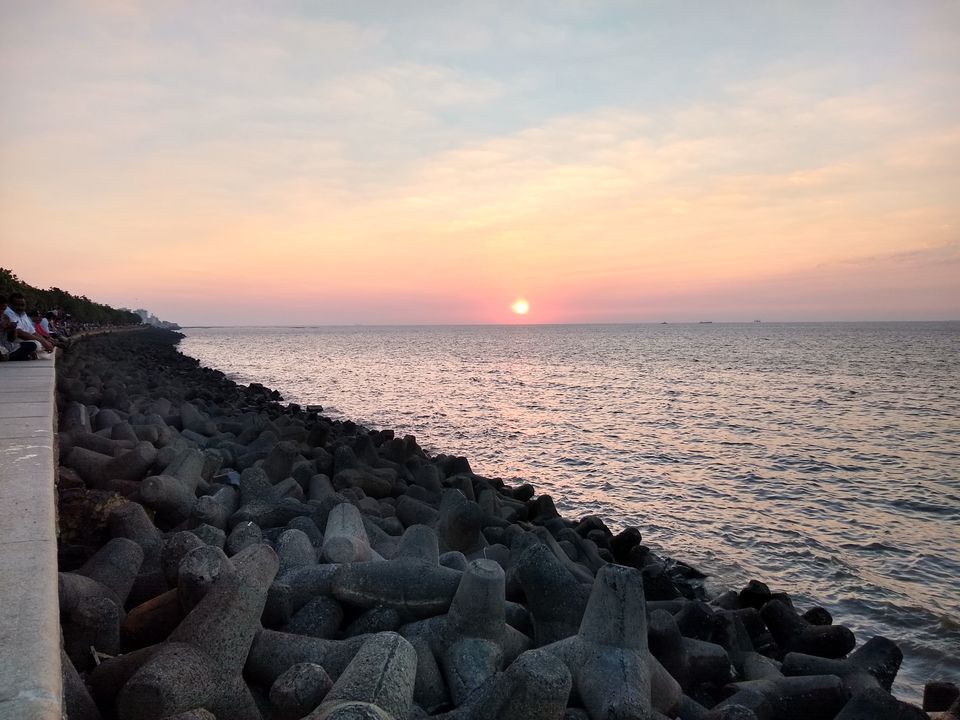 CHAPTER 5 - Ride across Portugal India
Day 6
We left Mumbai early in the morning, around 7 am. Reached Daman by 9:30 - 10am.
Here is a small details about Daman and Diu.
Daman and Diu was part of Portuguese India. Now it one of the union territories of India. When we enter the territory, we often see Portuguese blends on all the buildings and churches. Daman is approximately 180kms from Mumbai and is 630kms away from Diu. When we travel from Mumbai, we first enter into Gujarat state first and then into Daman and Diu territory. The main language is Gujrati , Portuguese are the main languages here and Hindi - English is spoken to some extent. The Territory has got lot of things to be explored. It has many old historical forts, churches, buildings and beaches. One more interesting fact about the beaches here, there is no water almost 1km from the shore of the beaches. This is till 12-1 pm. After 1pm the water comes back covering that 1km empty shore. There are many islands as well, where the island is visible till 1pm and it will get covered with water after 1pm.
Top Places to visit in Daman
1) Jampore Beach
2) Devka Beach
3) Daman Municipal Council
4) Govt. Circuit house
5) Collector's office
6) Jetty Garden
7) Nani Daman Fort
8) St. Jerome Fort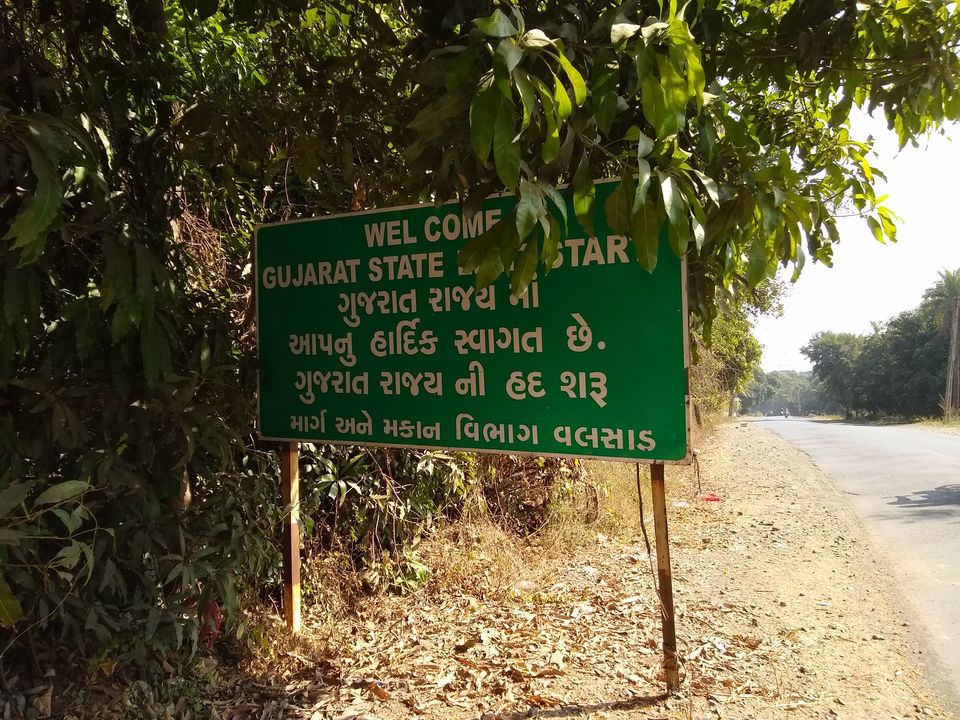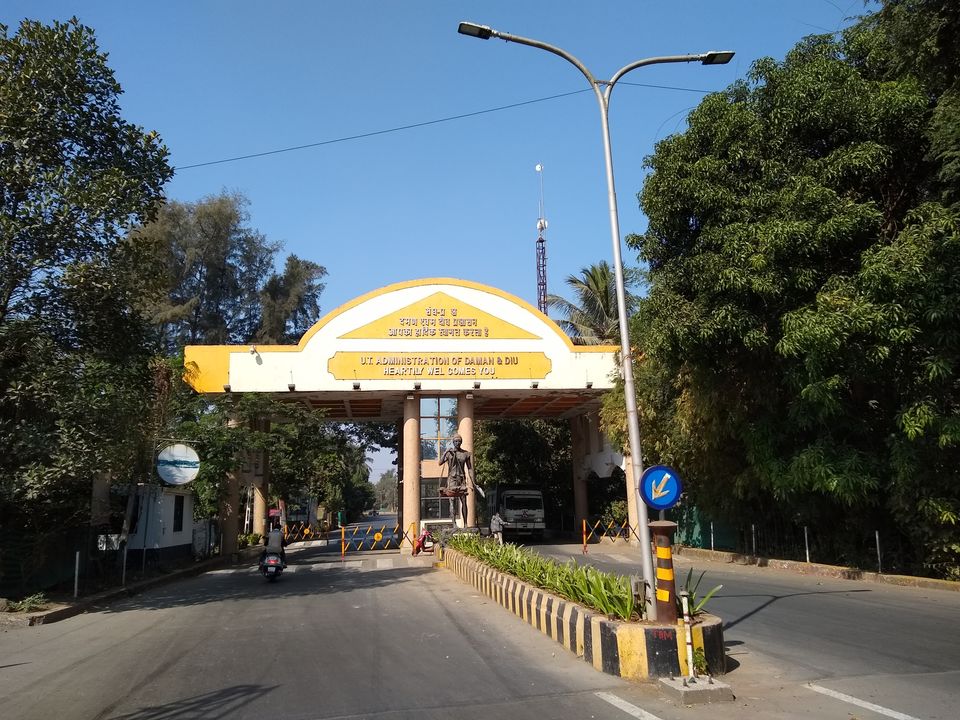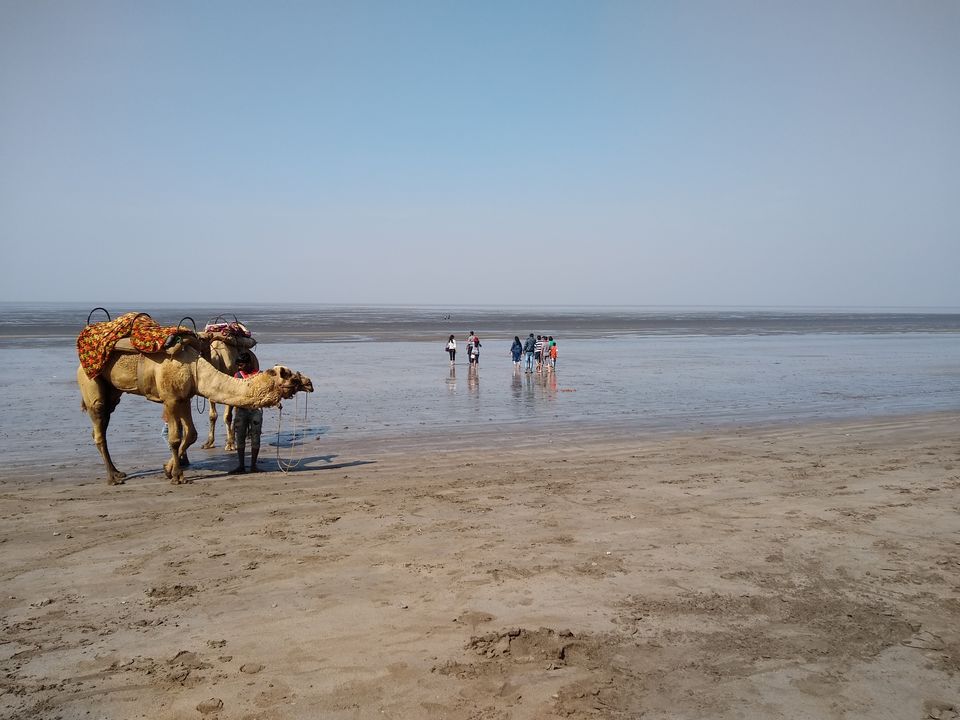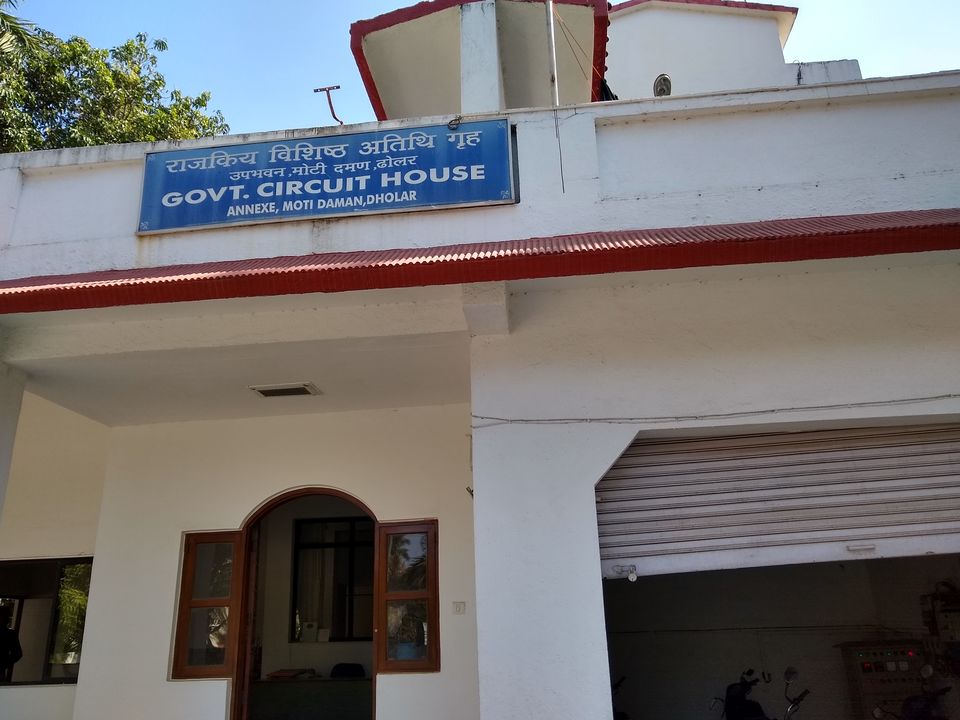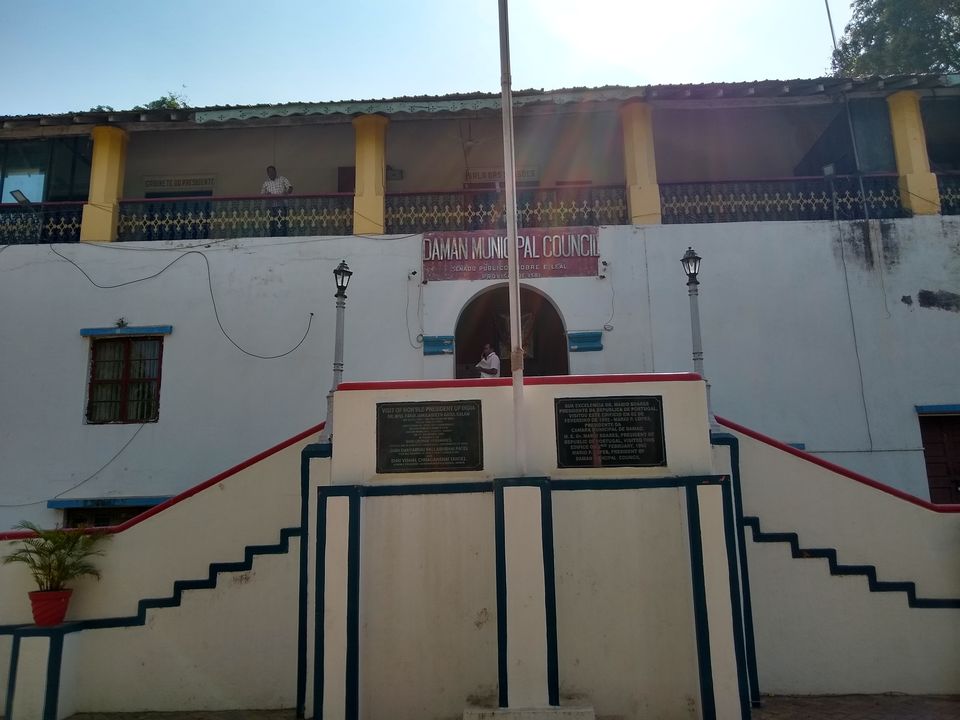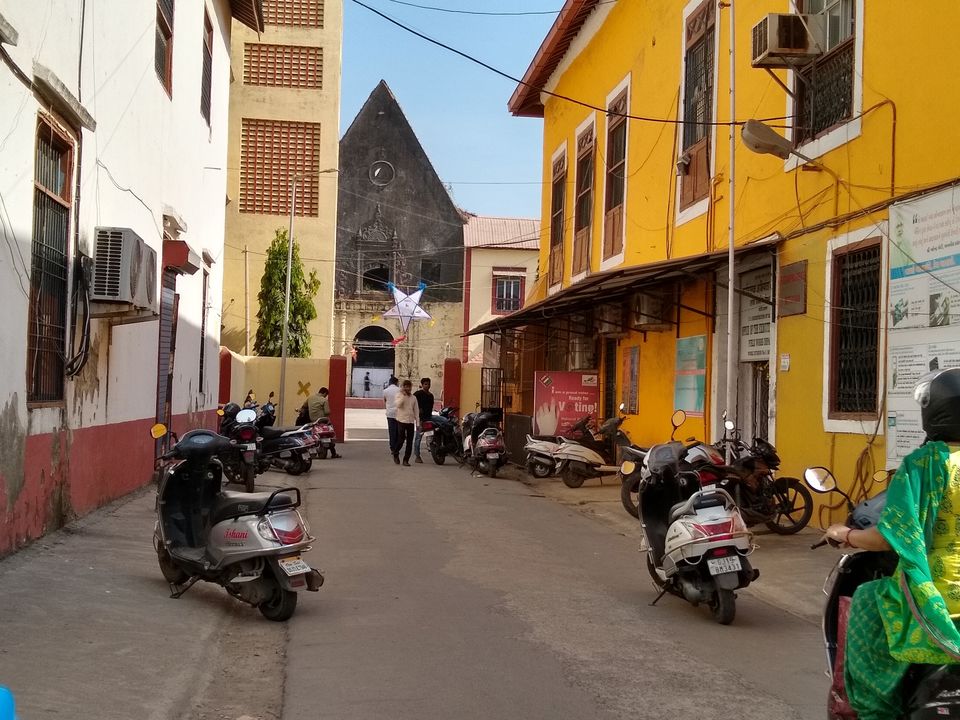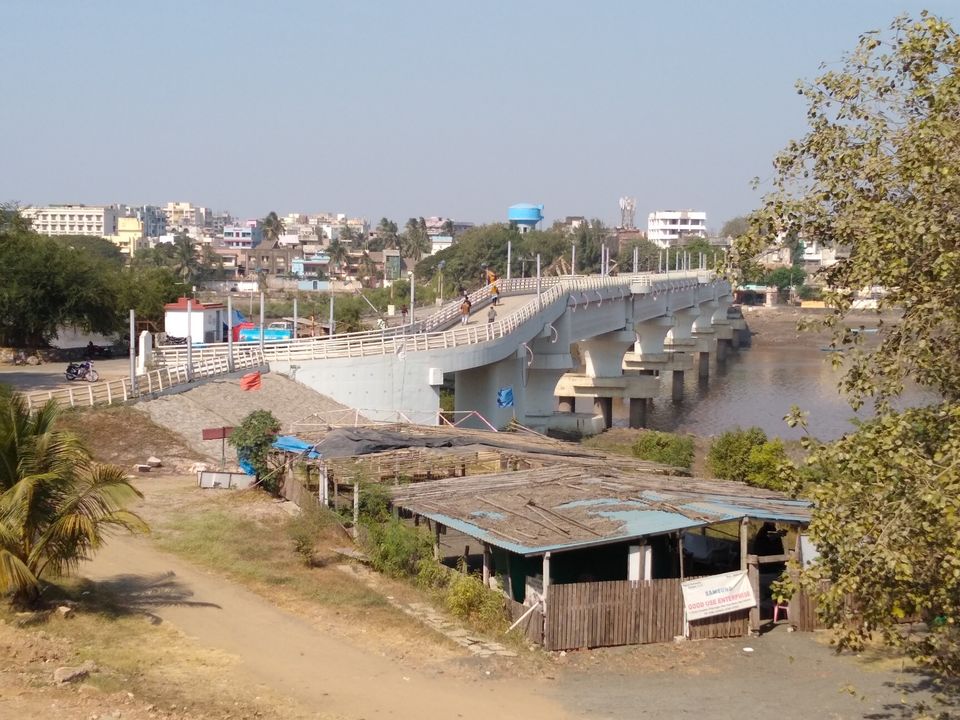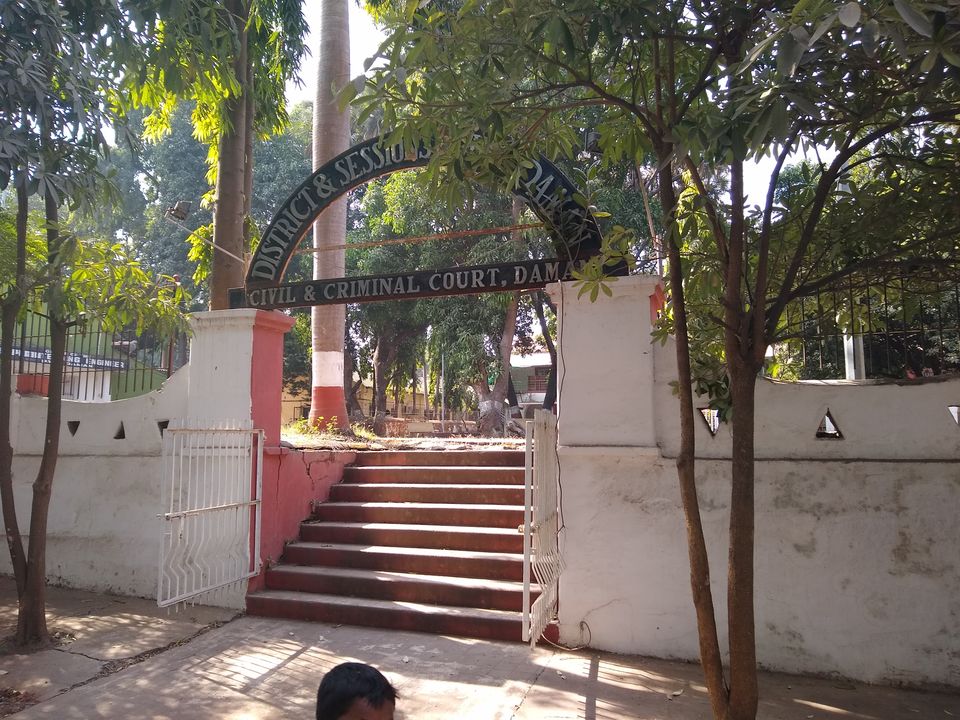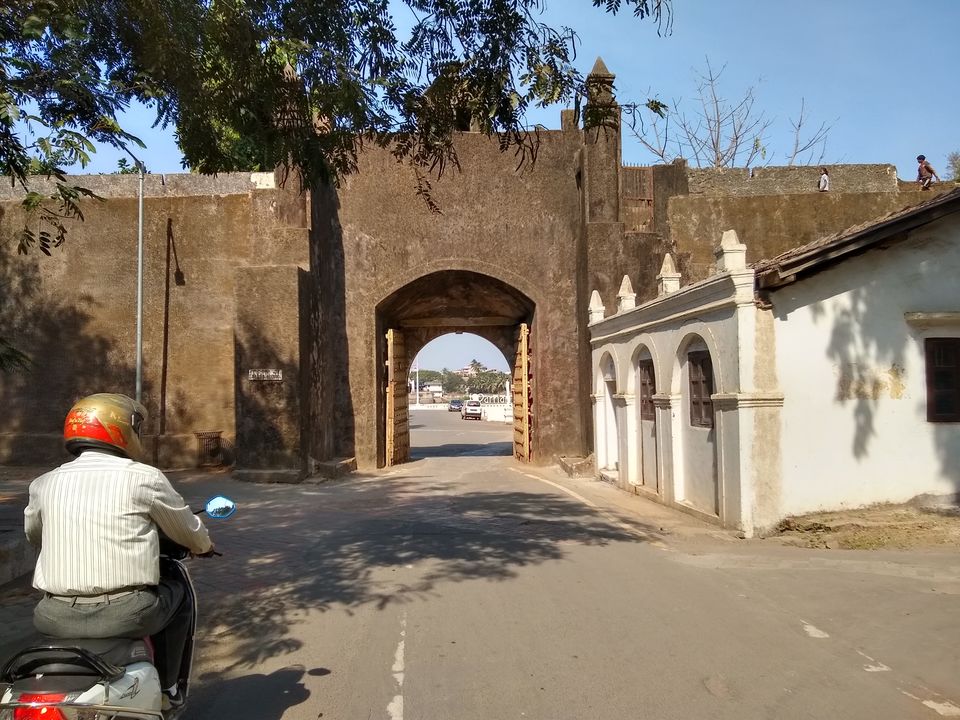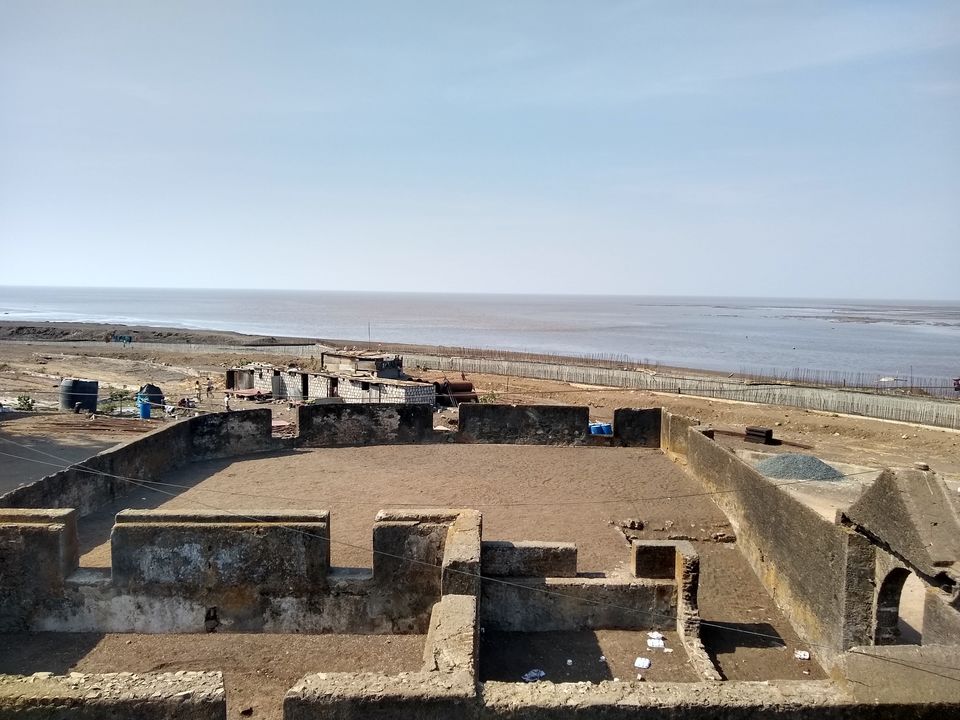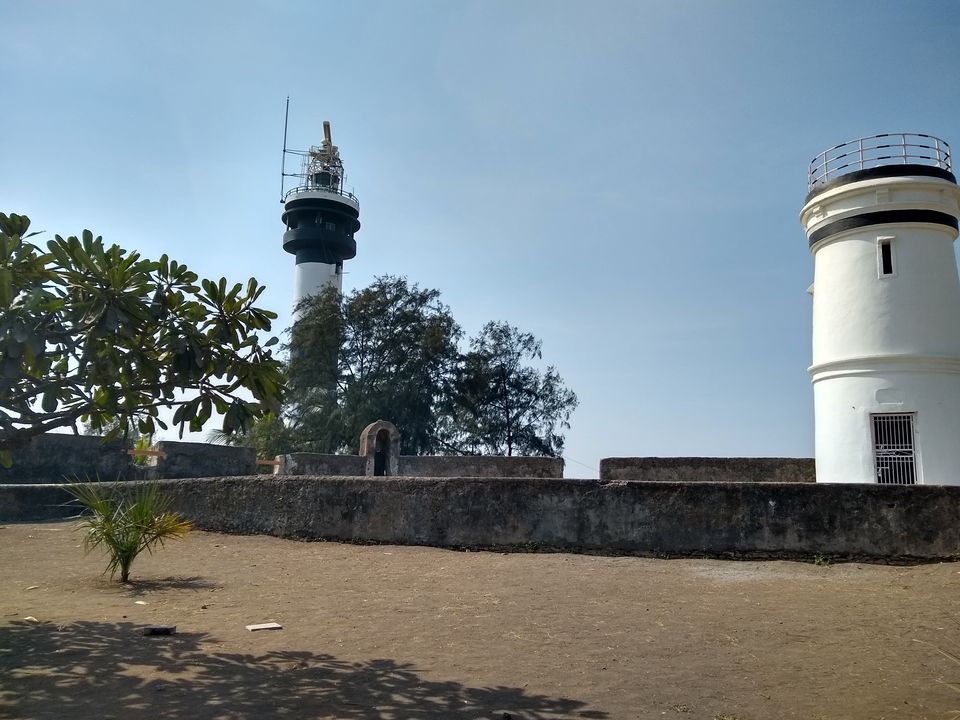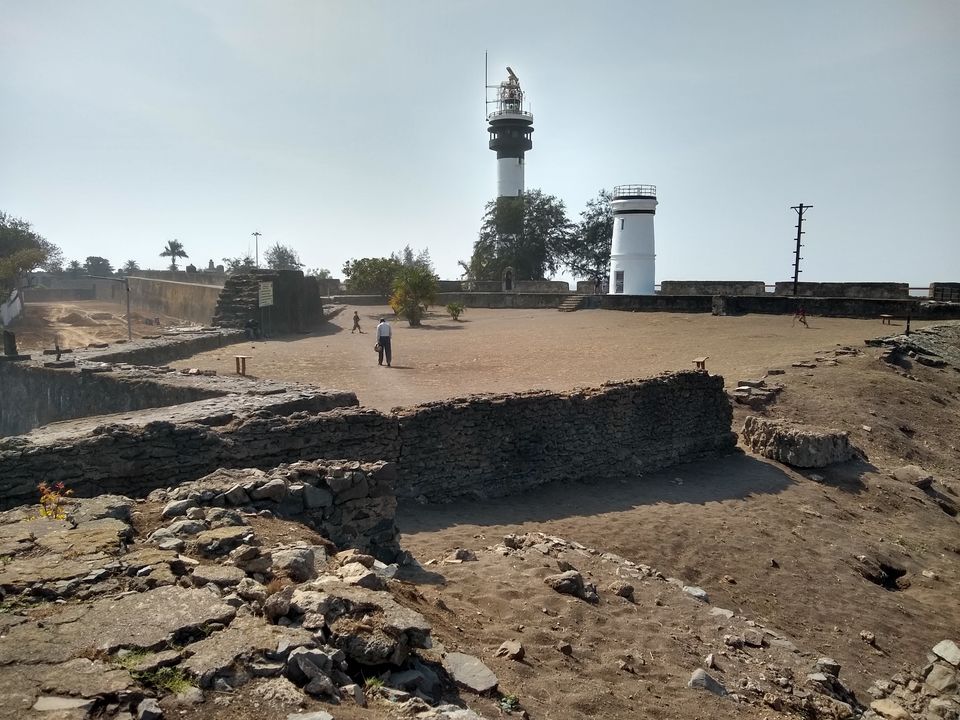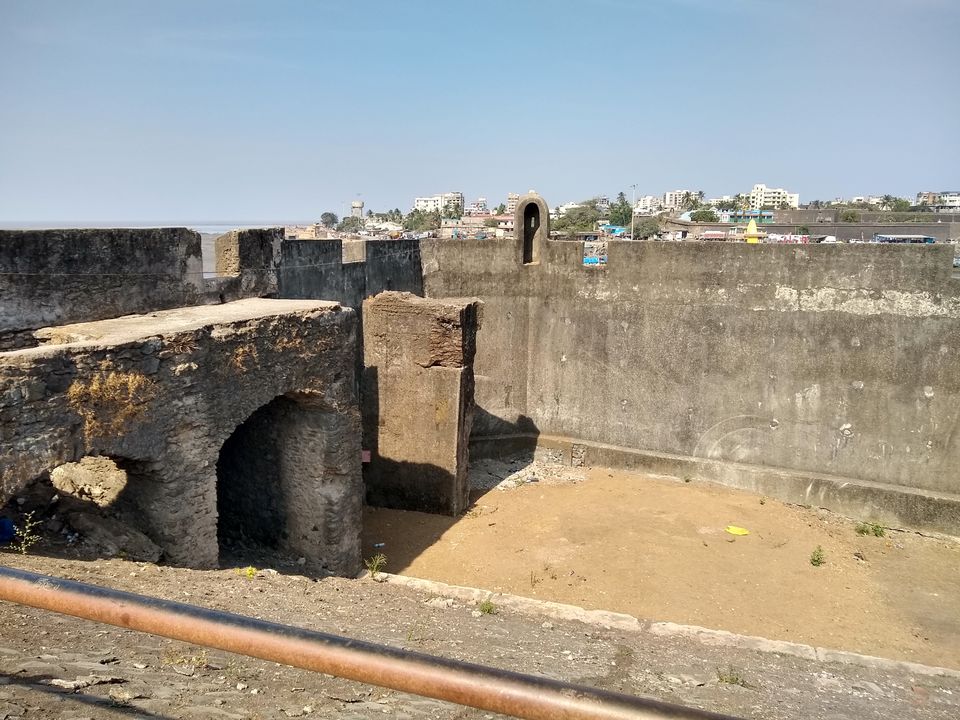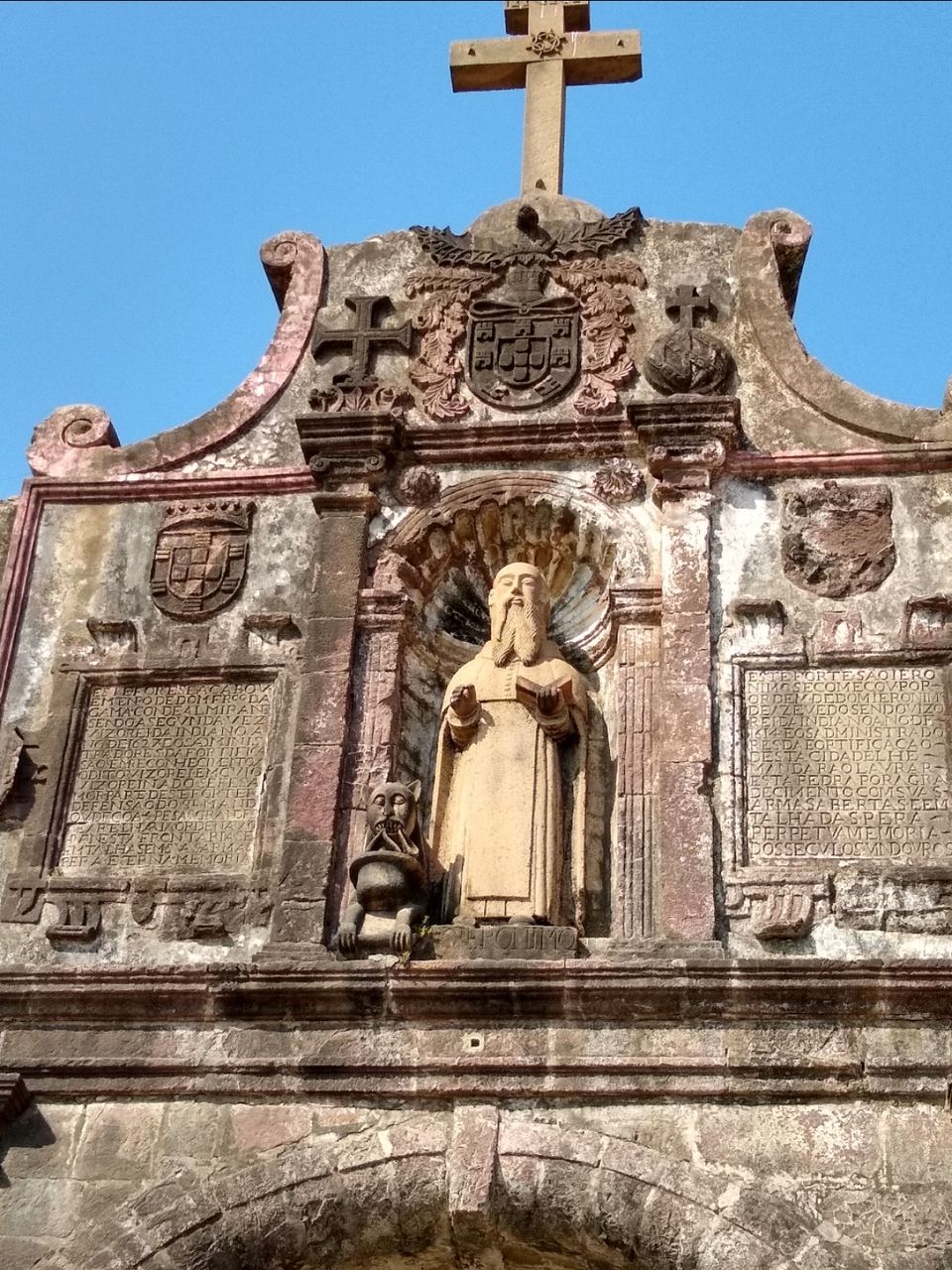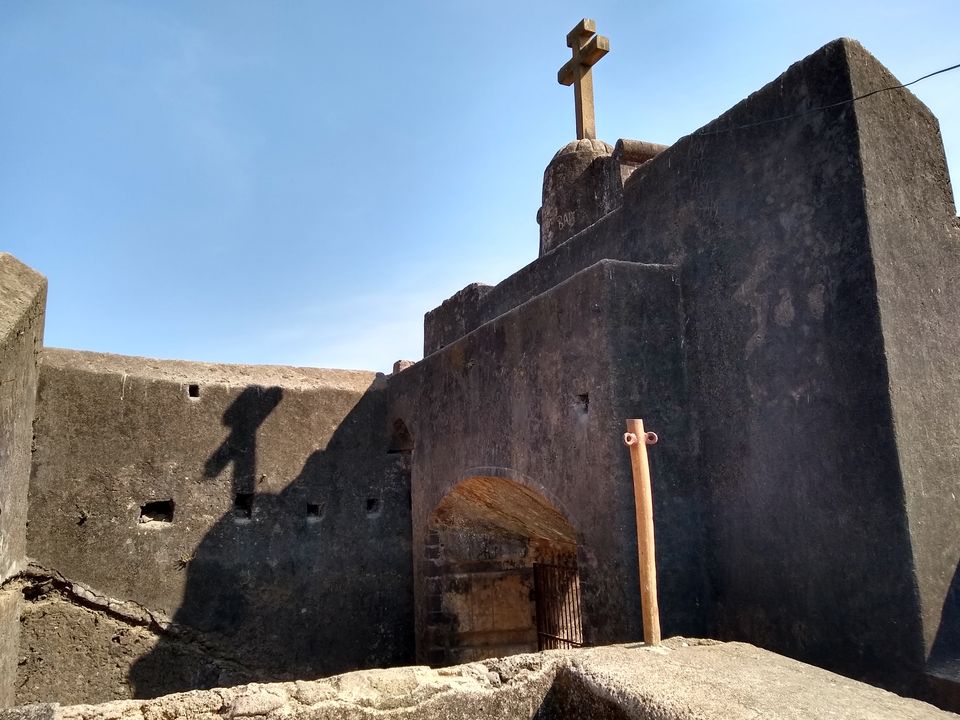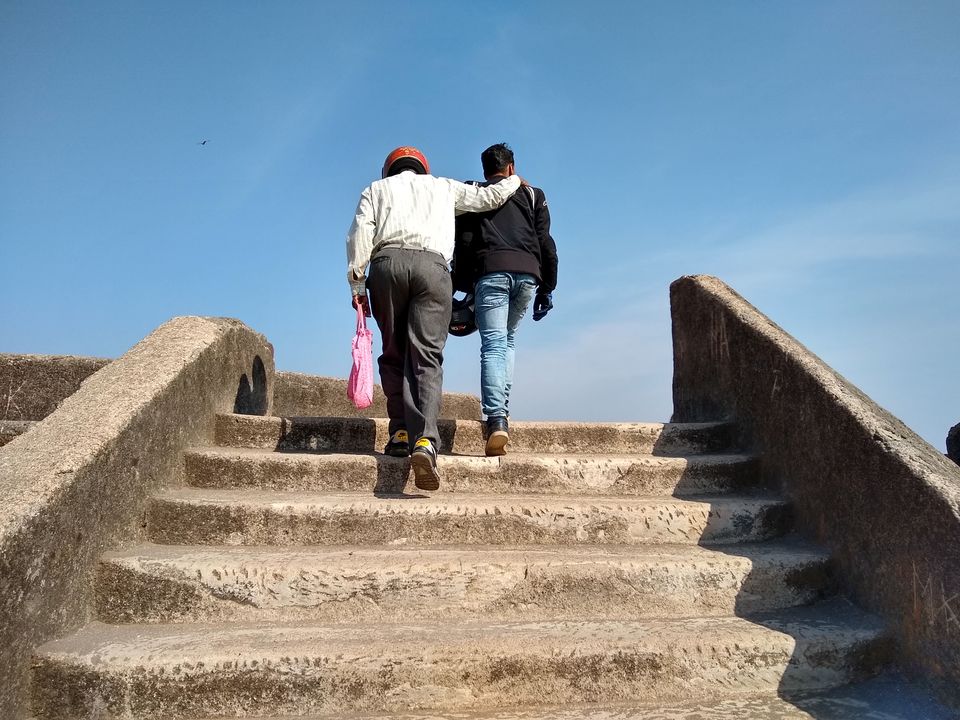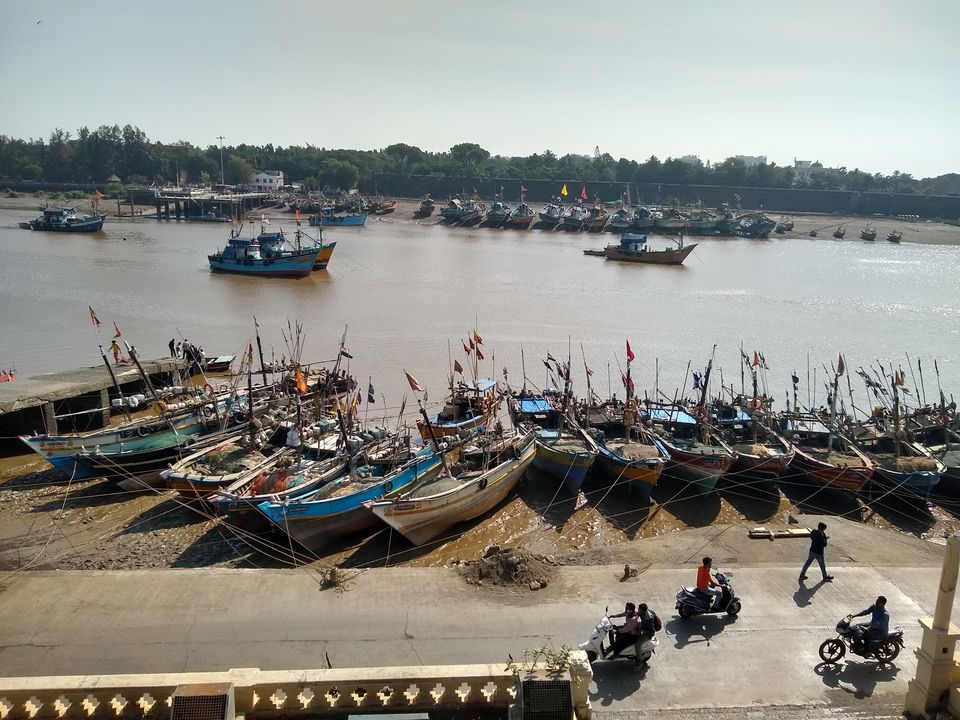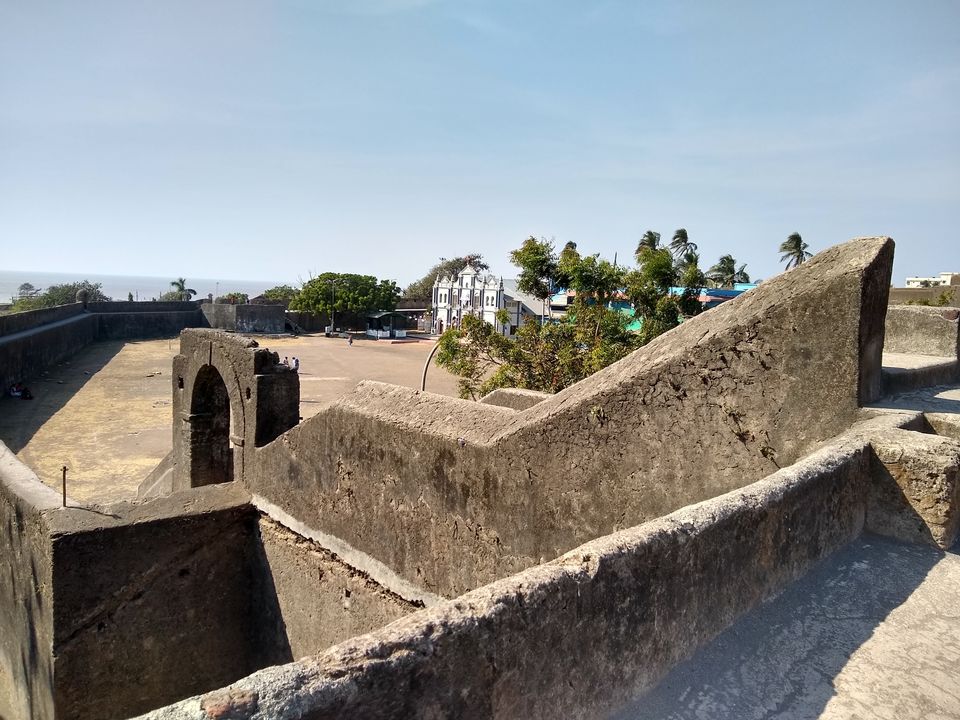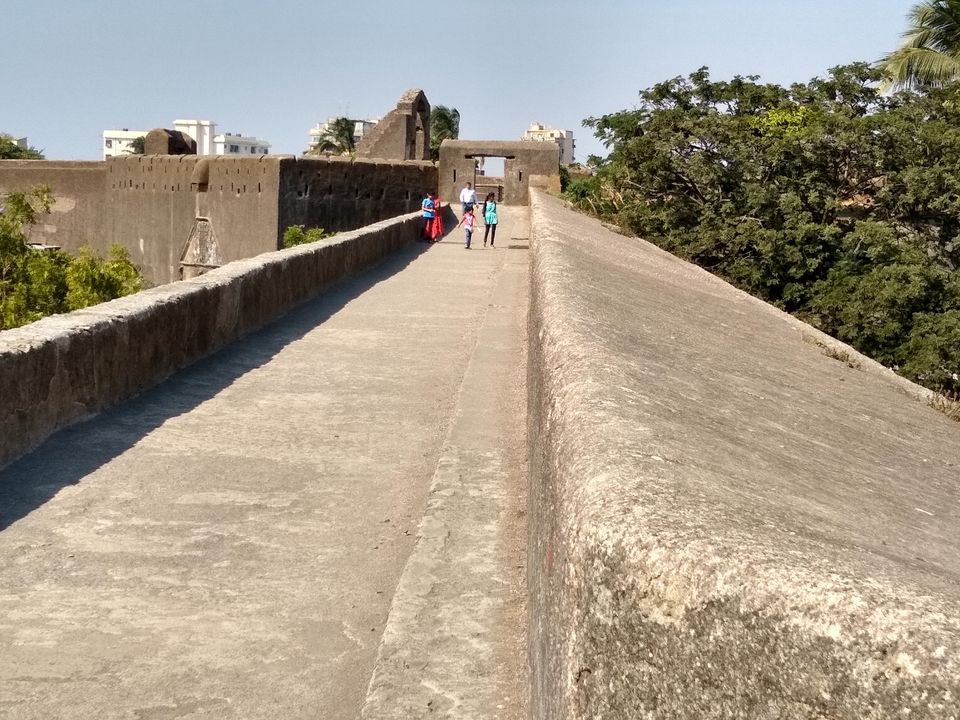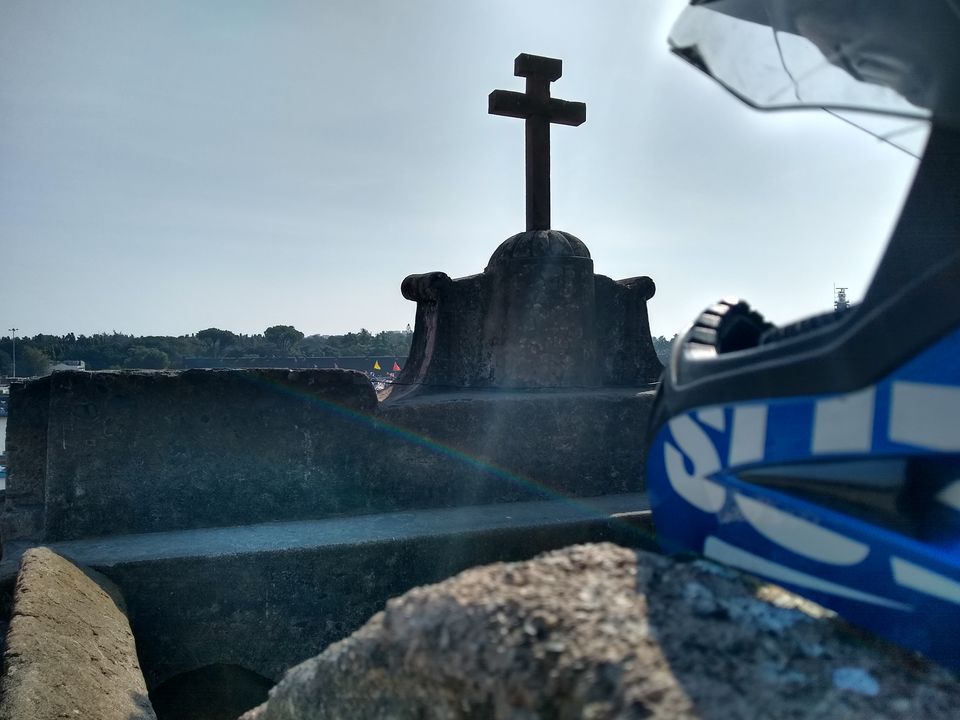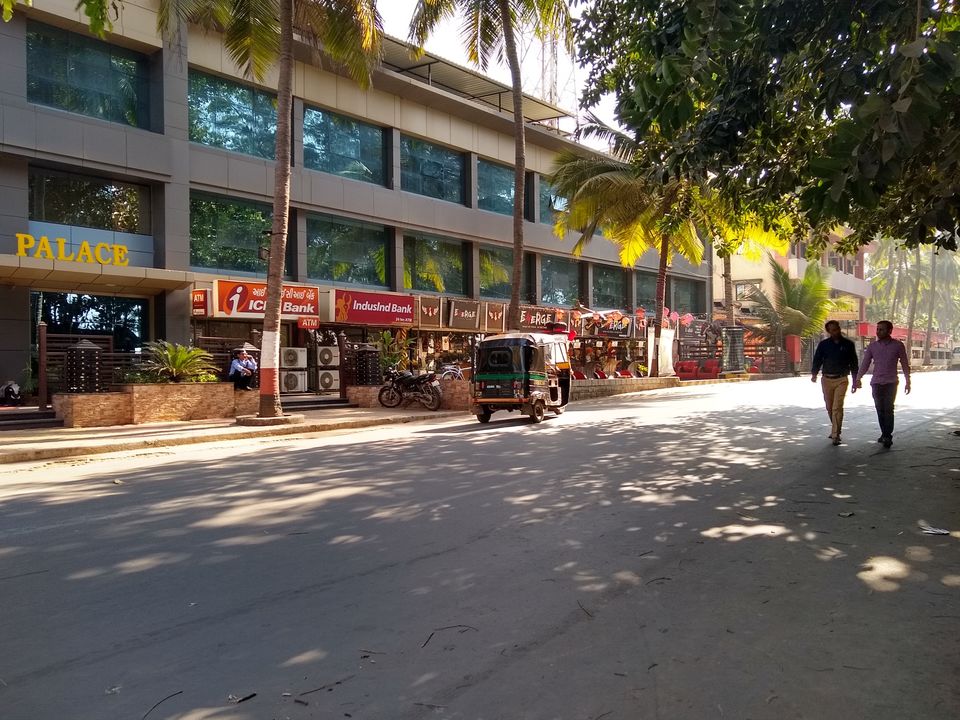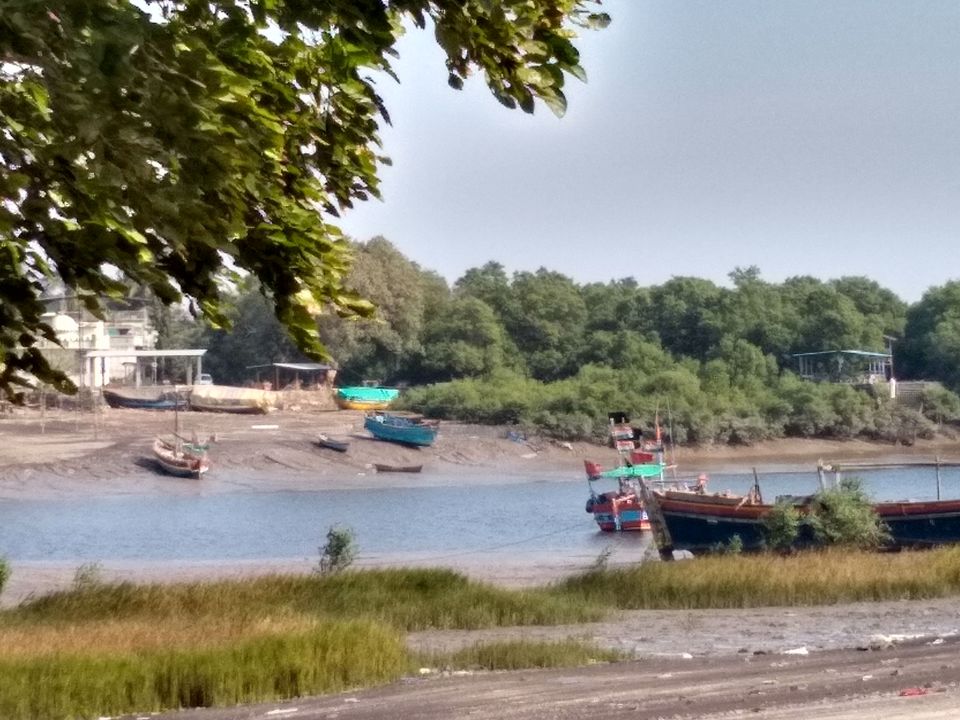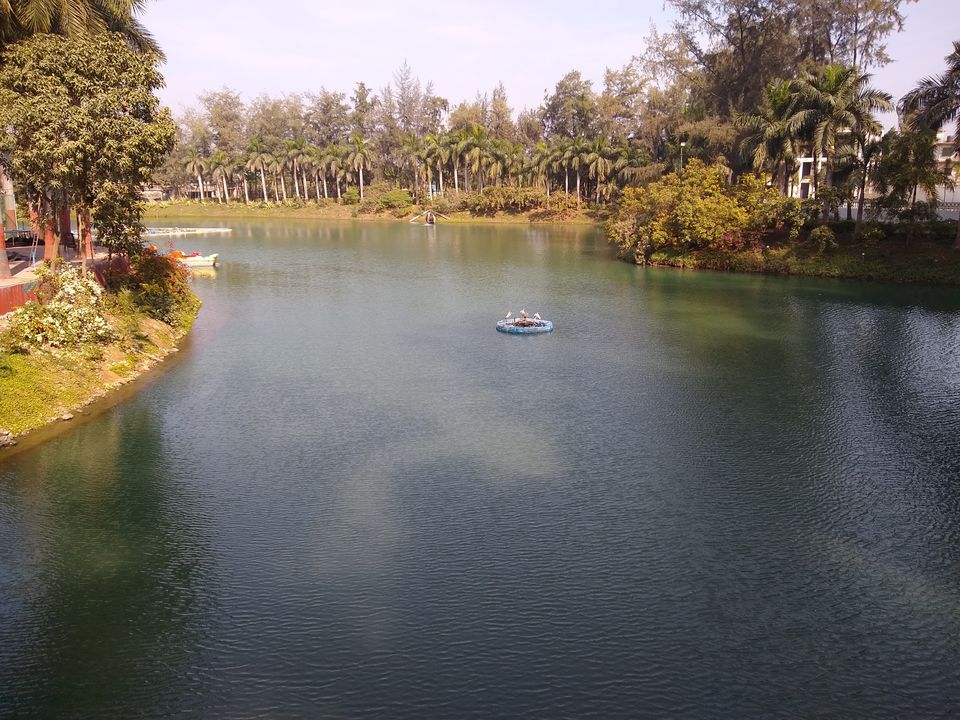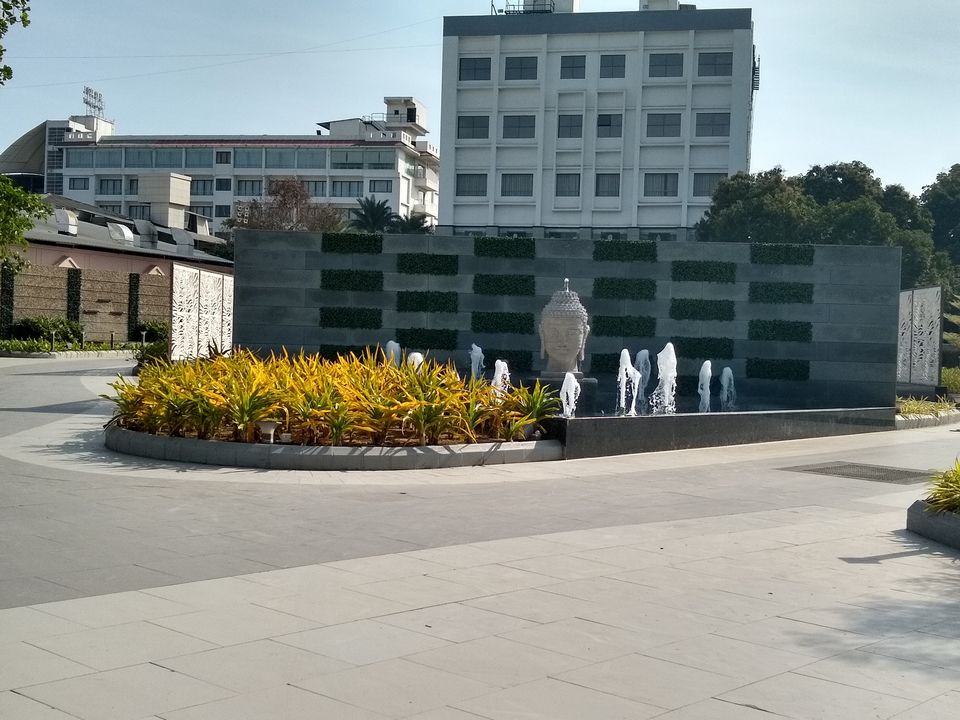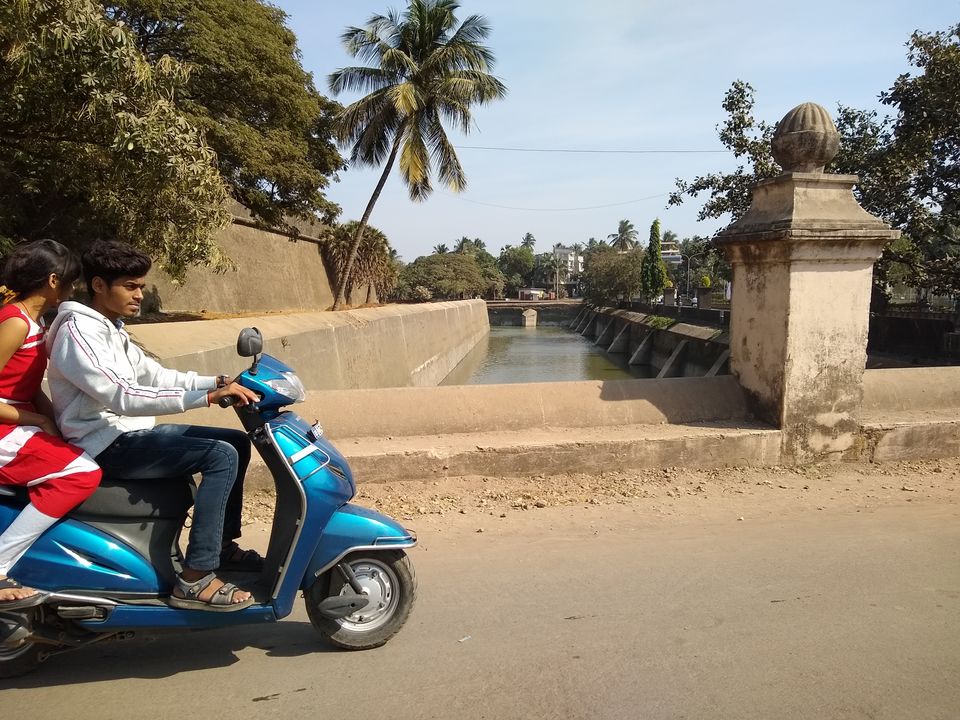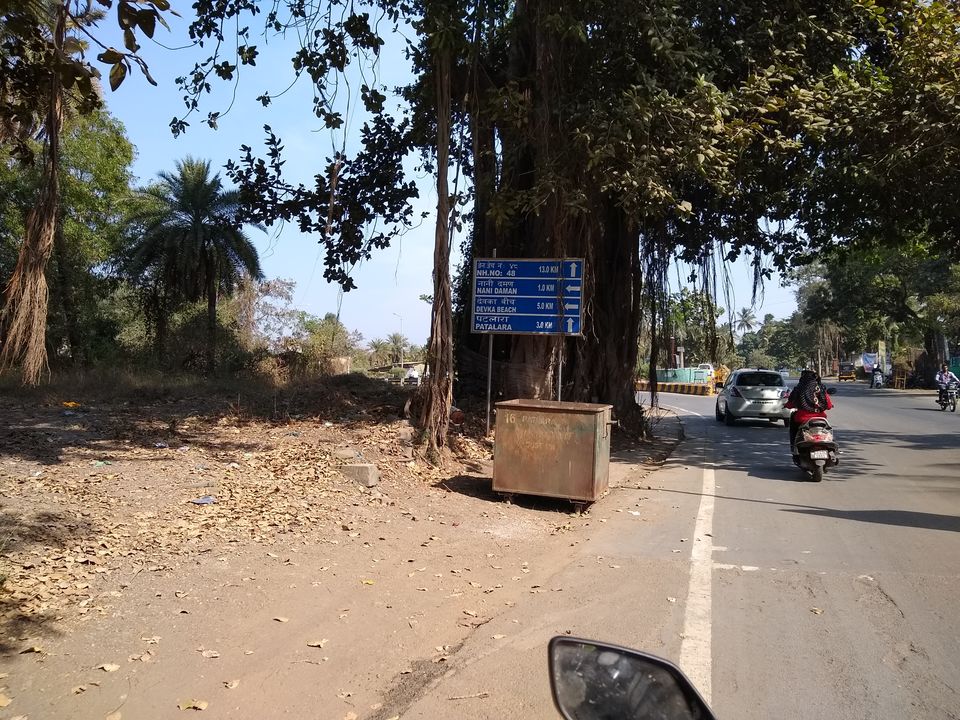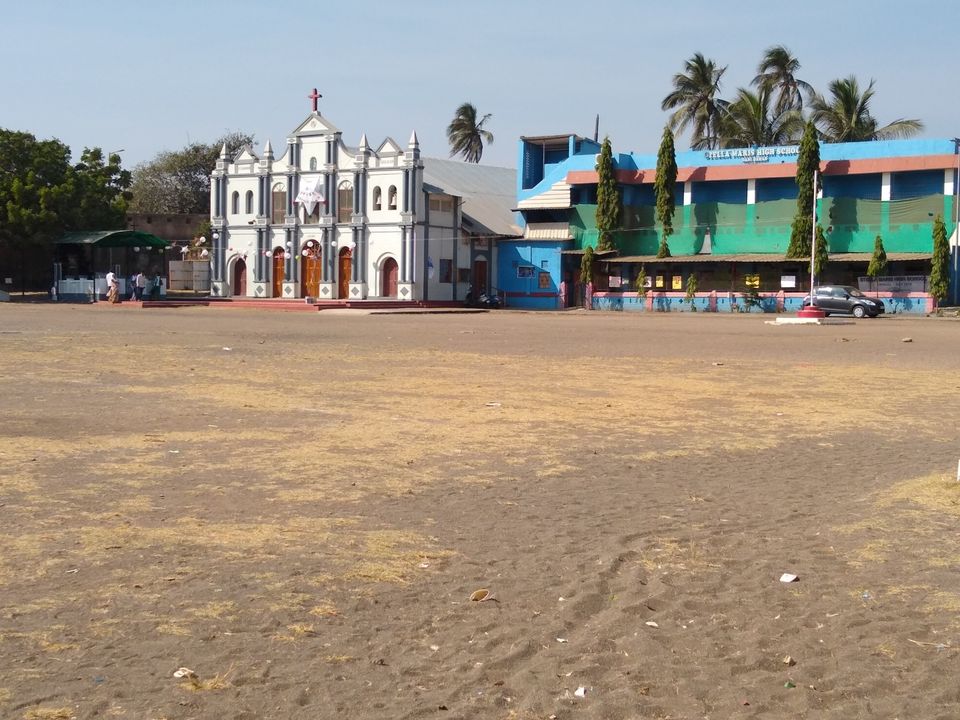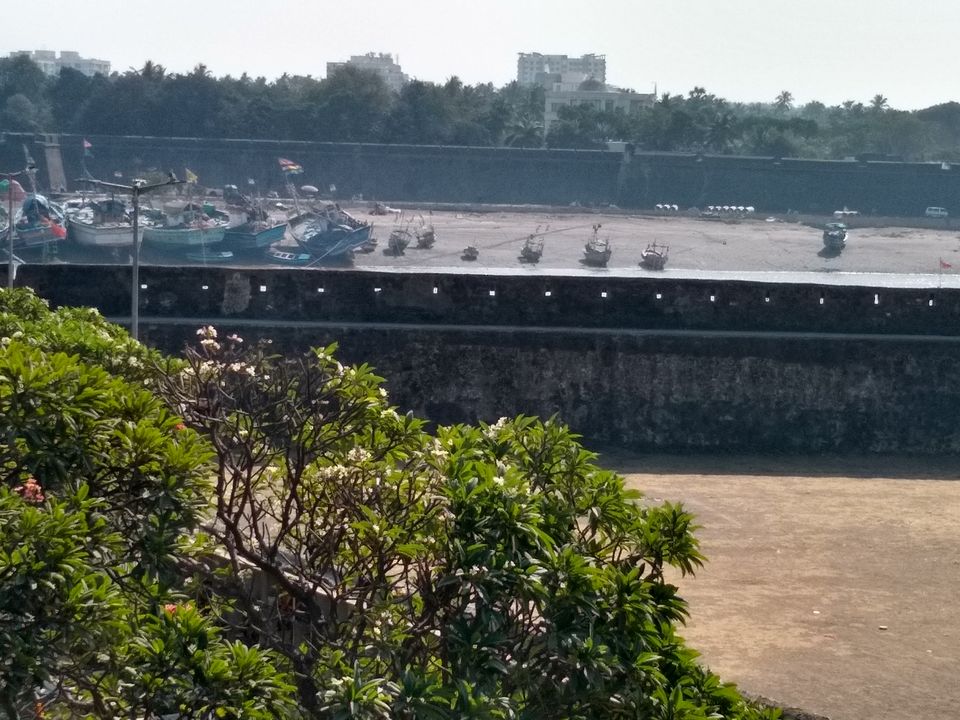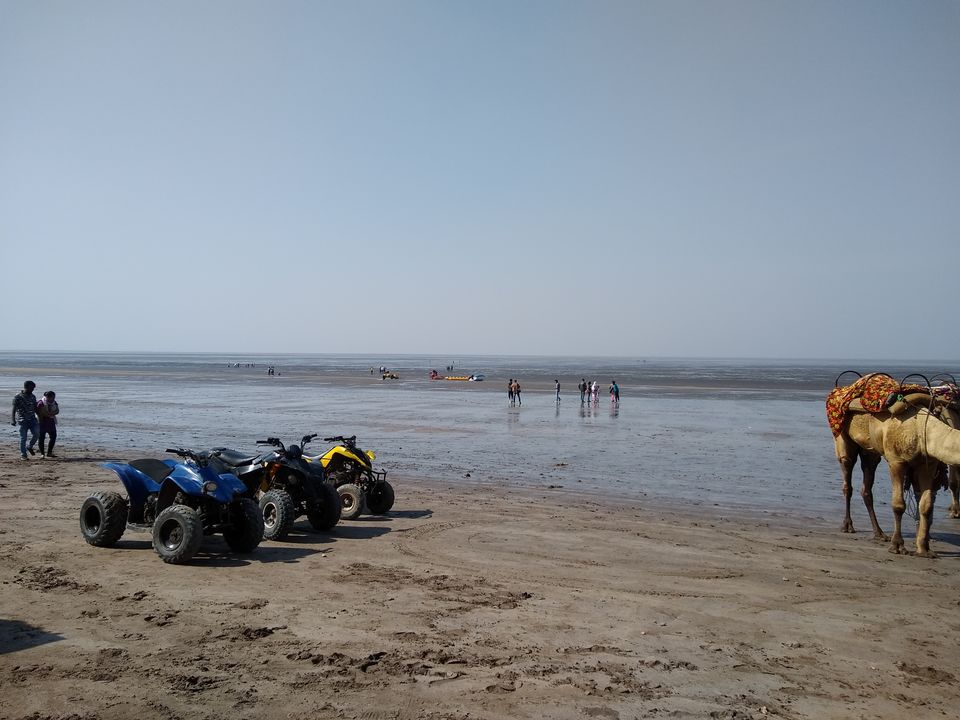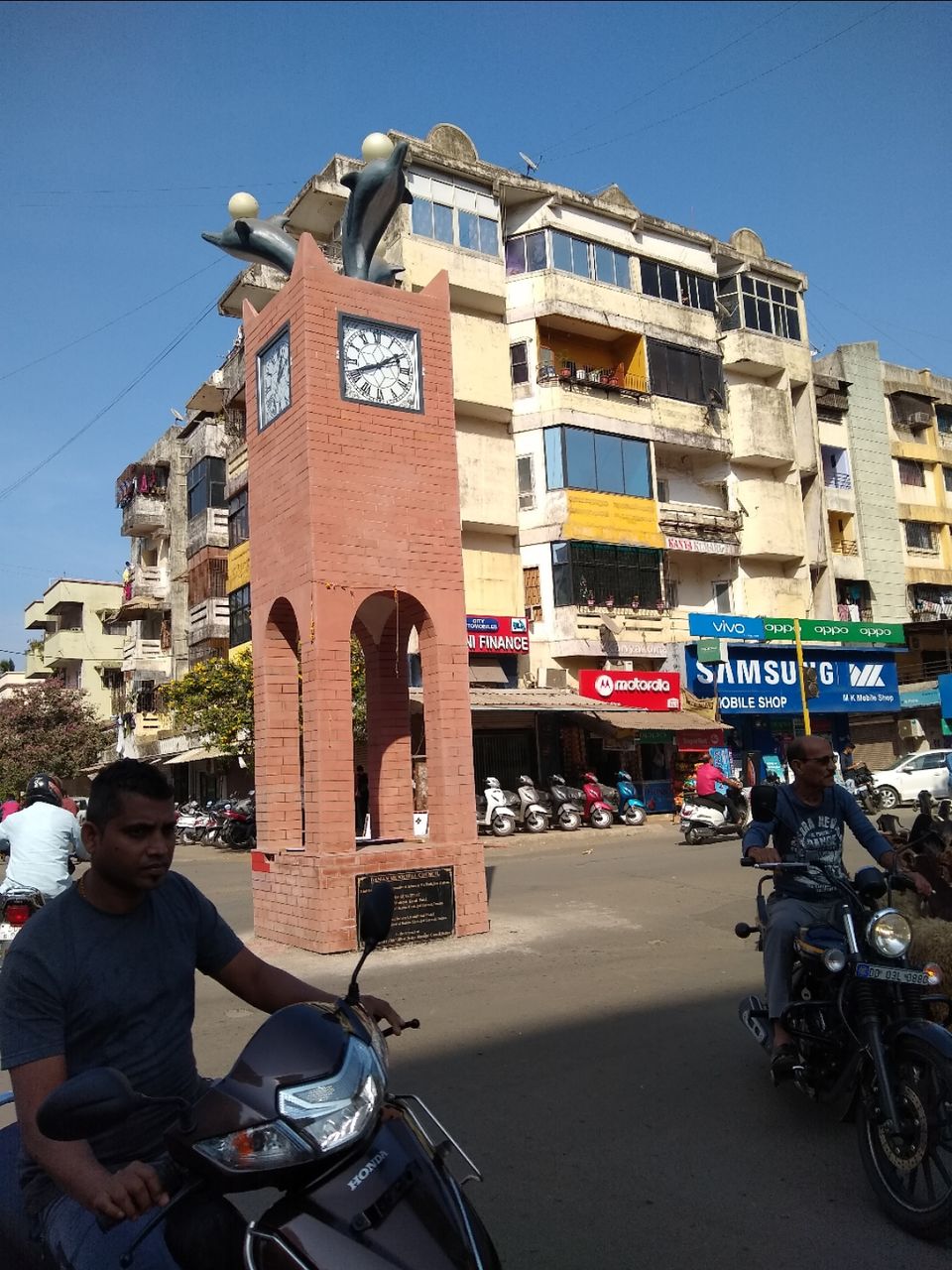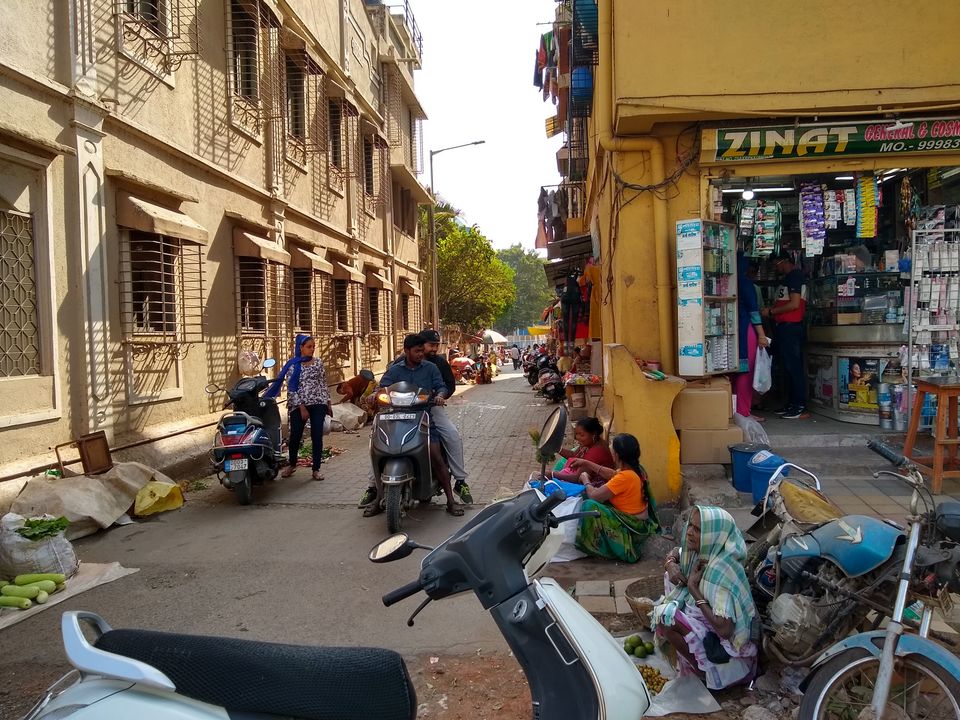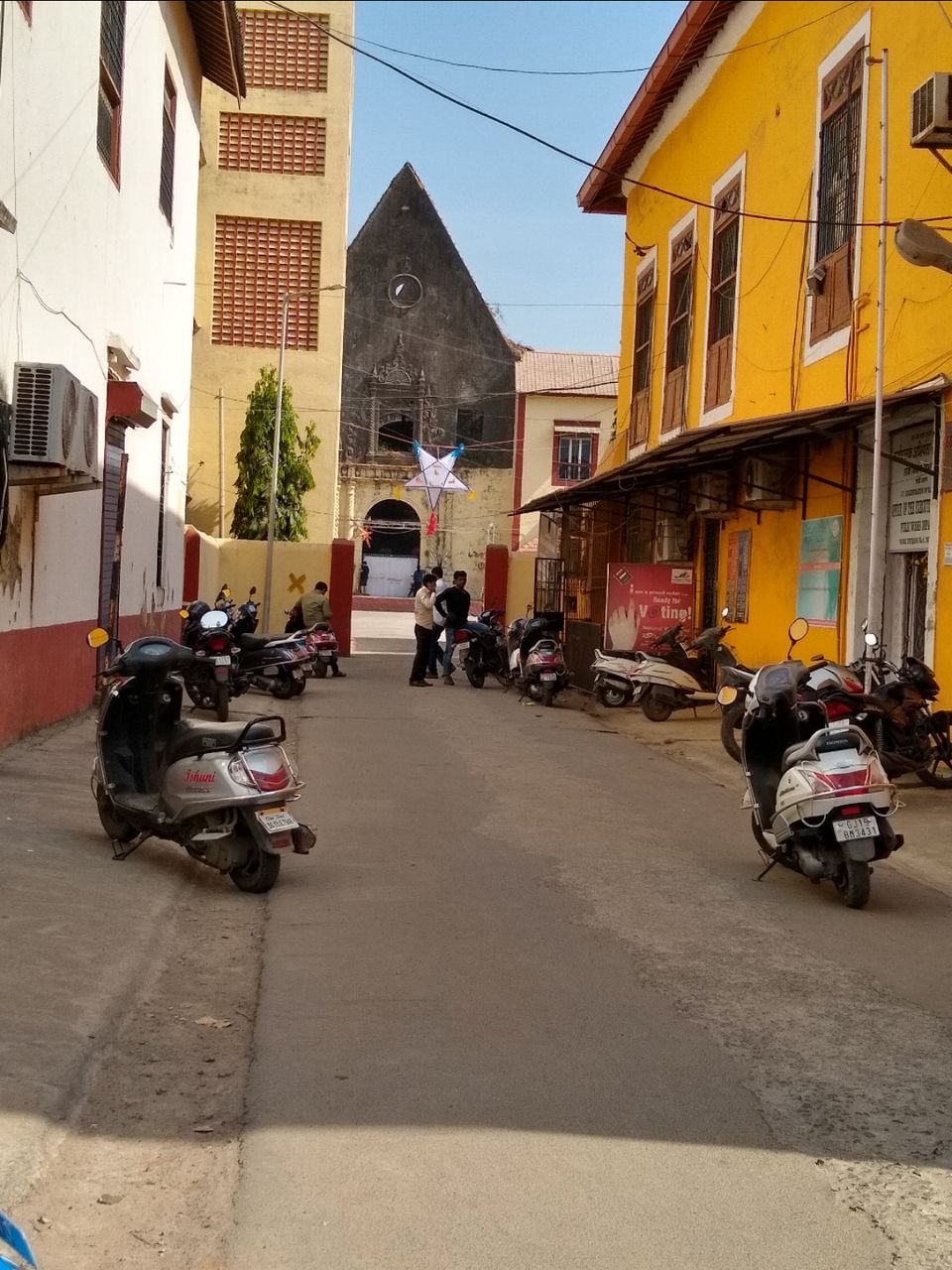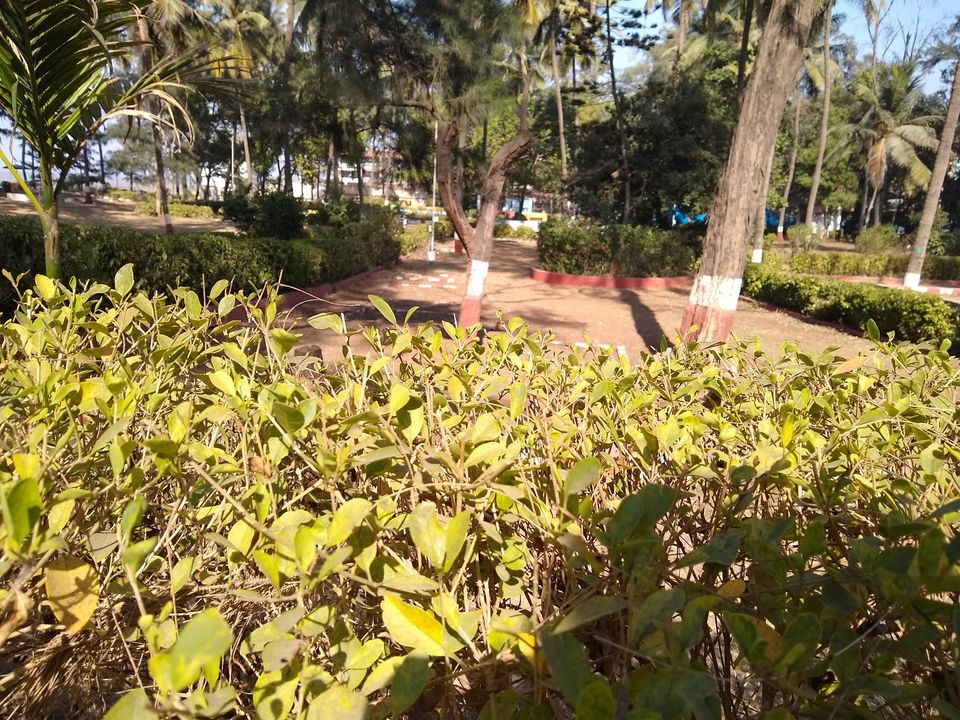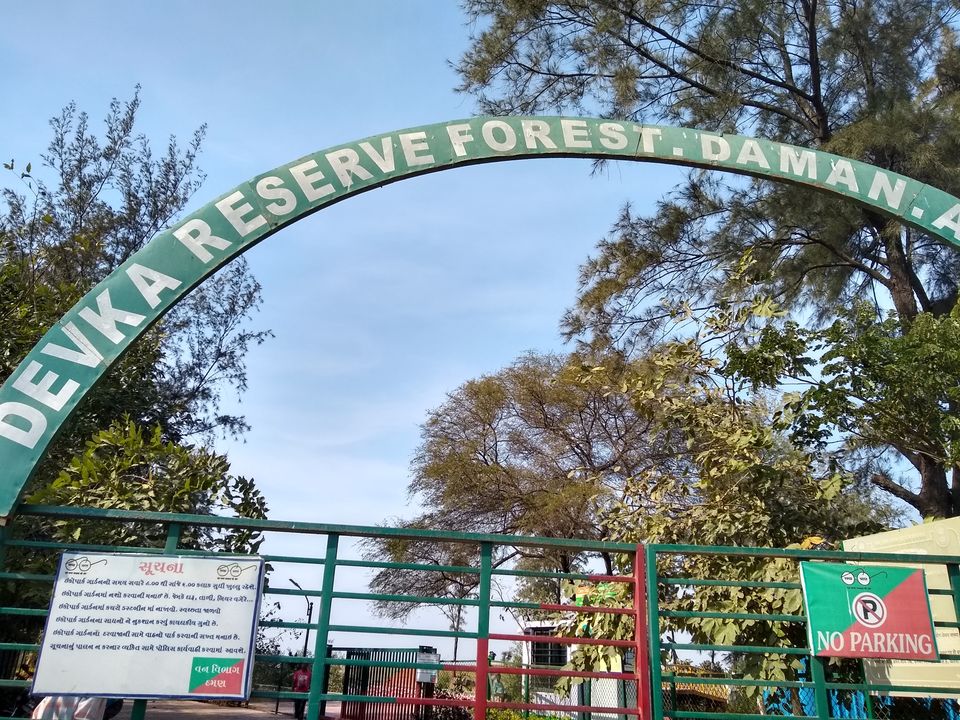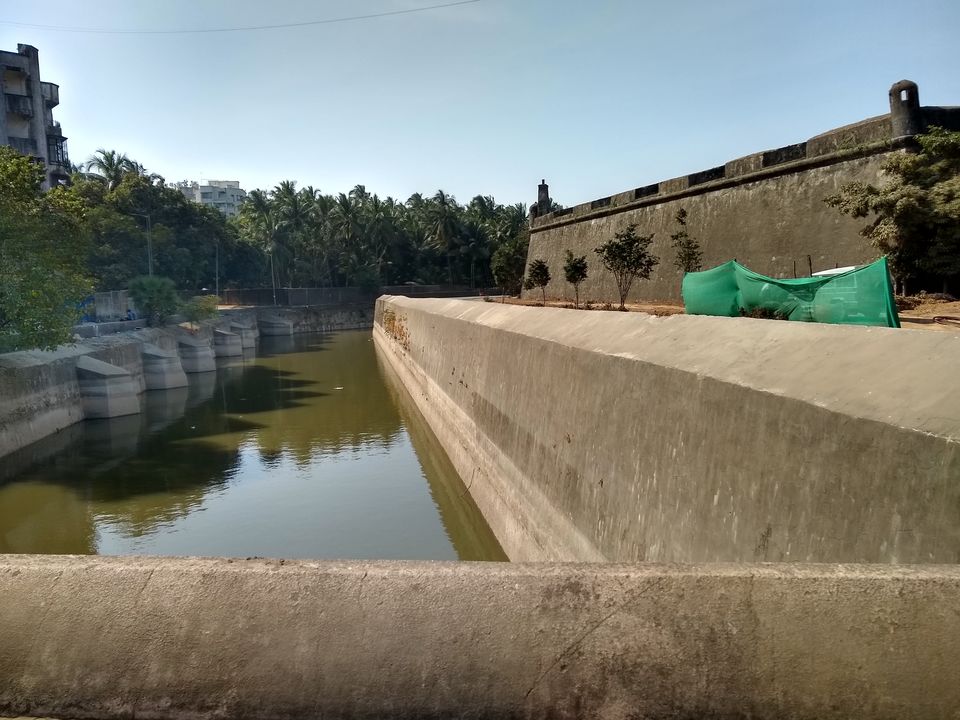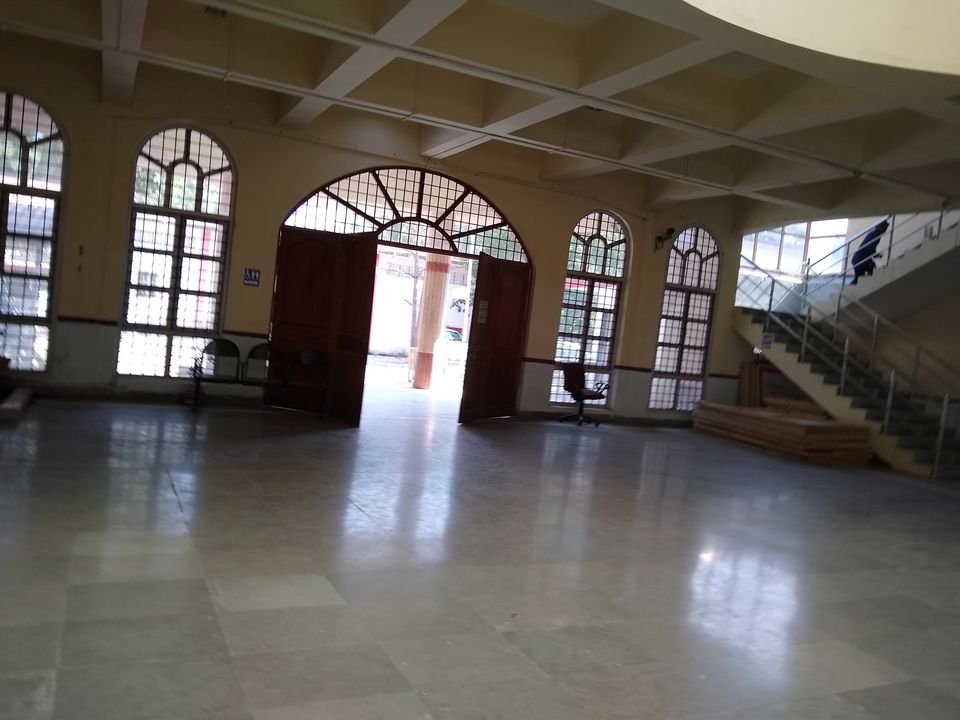 I'm not going to detail about the ride across other places in Gujarat and Dadar Nagar and Haveli Territory as we just passed through it and the places were also limited. Day 6 Surat halt and the day 7 was all about exploring Surat ( Not much actually) , came down towards Dadar Nagar & Haveli and finally day 7 halt in Mumbai.
         
            CHAPTER 6- GANAPATHIPULE
DAY 8-
Early in the morning we left Mumbai around 6:30 am. Next in the list was Ganapatipule. Basically we took the NH road towards Ganapatipule, but after few kms from Mumbai, the NH road was very bad as it was under construction. Literally there was no road. It was about 350 kms away from Mumbai, it was like a complete 350 kms of off road ride. We reached Ganapatipule around 8:30pm(Halt). Here is a few details about Ganapatipule.
Ganapatipule is about 350 kms away from Mumbai and 280kms from PANAJI. It lies in the Konkan coast of Maharashtra. It is a small coastal town, known for the famous ganapathy temple located here. It is also known for its calm and pleasant beach where you can experience the sunset at it's best!!!...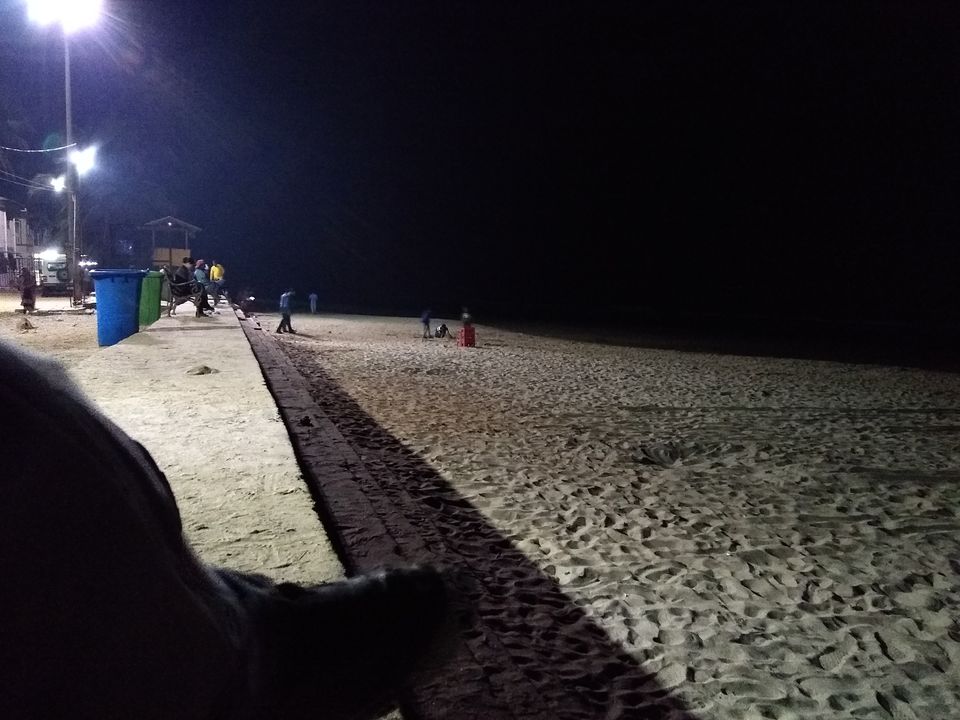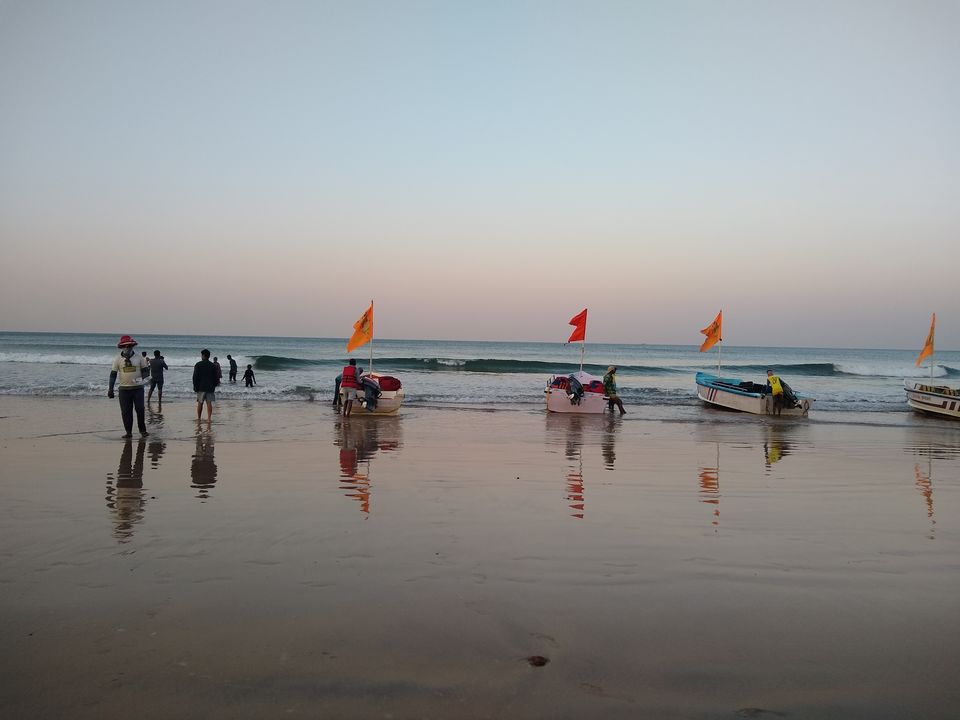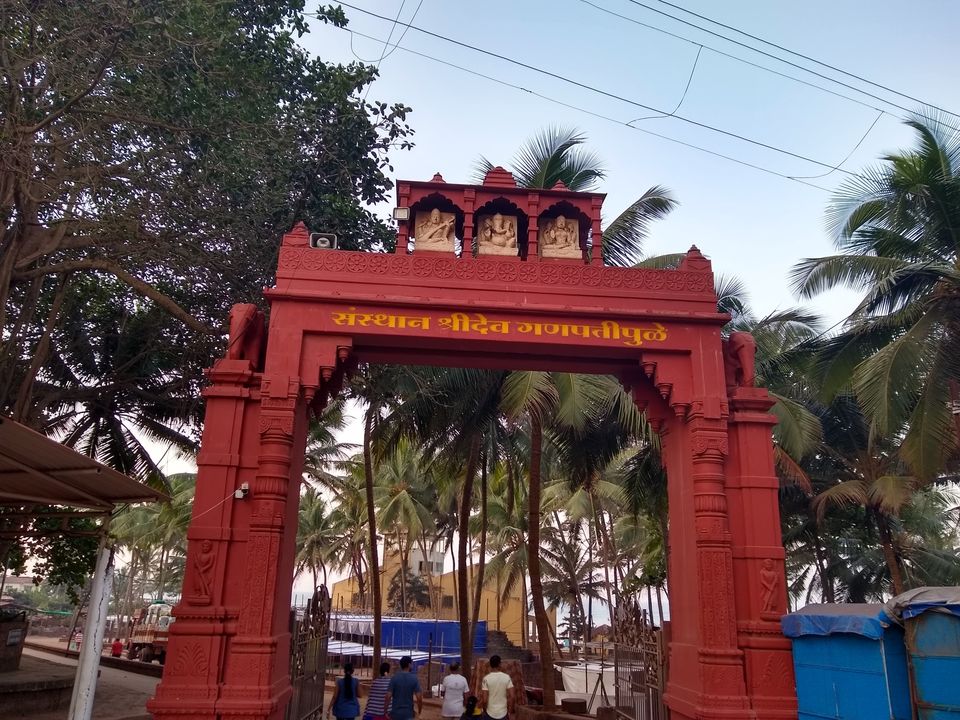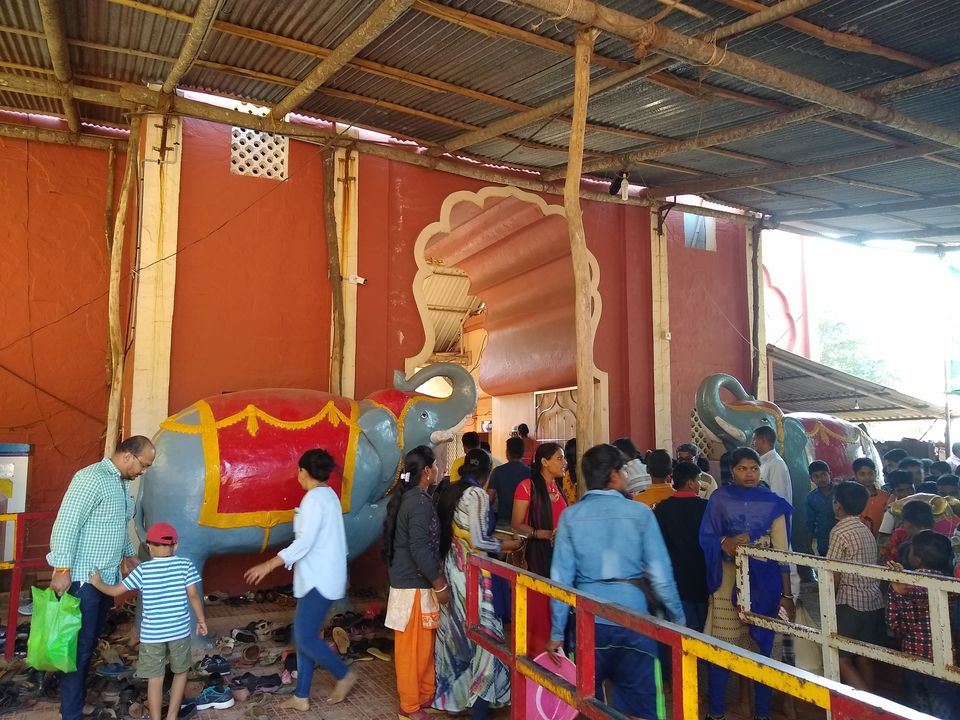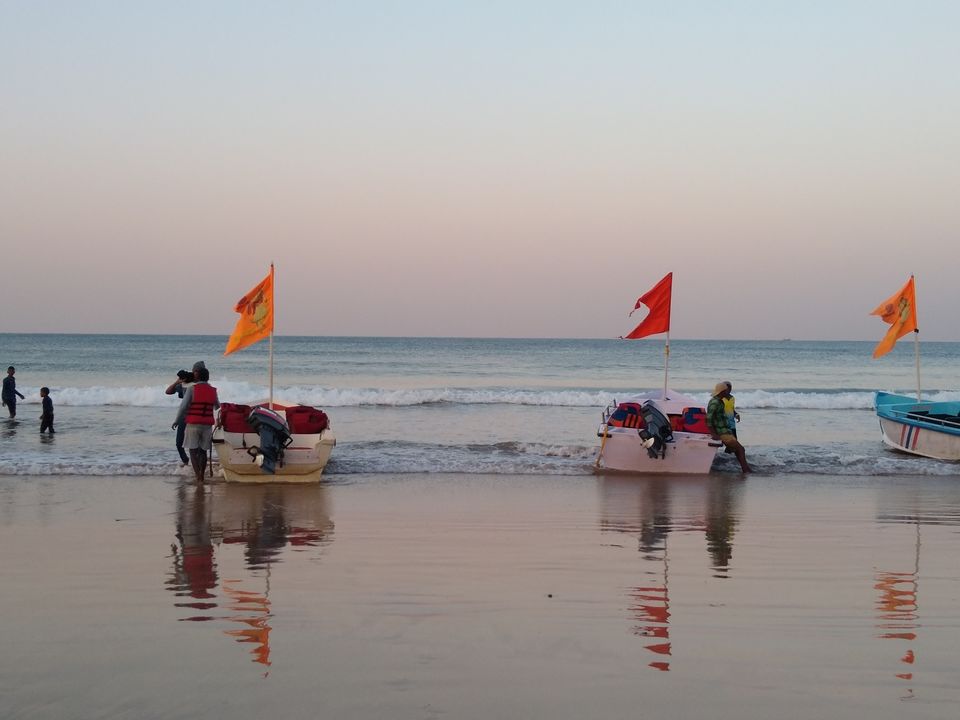 DAY 9 -
Early in the morning we gave a visit to the temple and spent a lot of time in the beaches and we also played the adventure activities in the beaches, spent time till almost 11:30 am. We left Ganapatipule at 11:45am and finally we headed towards Goa. Goa was about 280kms from Ganapatipule, the NH road was so bad that our average speed was 30- 35kmph max( NH under construction ). We reached Goa around 9pm. We had booked one of the best hostels in Goa, named - "THE WANDERERS HOSTEL, Morjim", it is best for travelers. Here you can make new friends who all have their passion towards traveling and you can share your travel experience with them as well. It was so awesome!!!!...So, Day 9 Morjim, Goa halt. I've uploaded the pics of the hostel below.
         CHAPTER 7 - ALL ABOUT NEW YEAR
DAY 10
It's 31st of December 😎. Early in the morning we went on exploring Goa. Here is a few details about Goa.
Goa is generally refered as the party hub of India. It lies in the west coast of India I.e the Konkan coast. It has lot of Portuguese culture and more often you can see Portuguese blend on most of the infrastructures. Goa is all about beaches and beautiful churches. The most famous Waterfalls in Goa is Dudhsagar waterfalls which lies near the border of Karnataka. This falls seperates both Karnataka and Goa. One can view the falls by traveling in a train( Amaravati Express)
The main language is Konkani and Portuguese. English and Hindi is also well spoken and Kannada is another major language which is spoken in South Goa.
Goa can be divided into two parts, North Goa and South Goa. North Goa is famous for all the parties and South Goa is all about beaches.
Our plan was only to visit North goa, hence I list only the places which we visited in North Goa. These are the must visit places in North Goa.
1) Bhaga beach
2) Calangute beach
3) Anjuna Beach
4) Vagator Beach
5) Morjim Beach
Bhaga beach and Anjuna beach are the most famous beaches of Goa and is also where the best beach parties are held. It is too much crowded as well.
Morjim Beach is a calm and pleasant beach, not too much of crowd here. If you are someone out there like me who hates crowded places and like to watch sunset calm and relaxed, Yo!!! This is the place.
Bhaga beach is also famous for best Adventure water activities. You have individual ride and also a package which has 8 rides in it which costs you around 1500- 1800₹ ( again depends on the season)
Apart from these, there are lot of churches and forts in Goa. The church of Panaji is so beautiful and the Fort Aguada is one of its kind.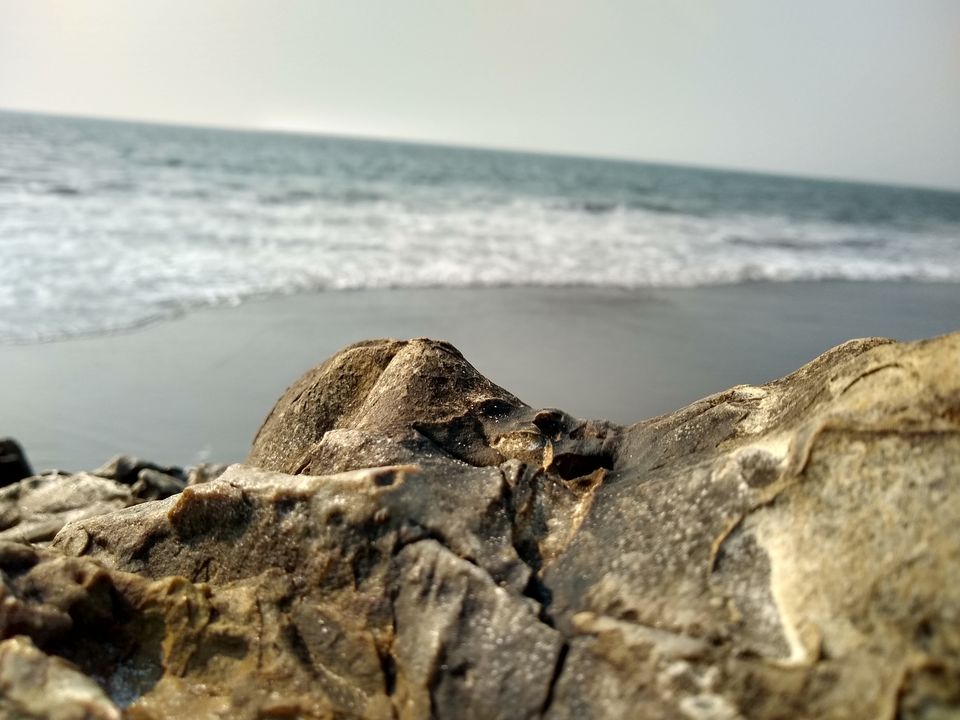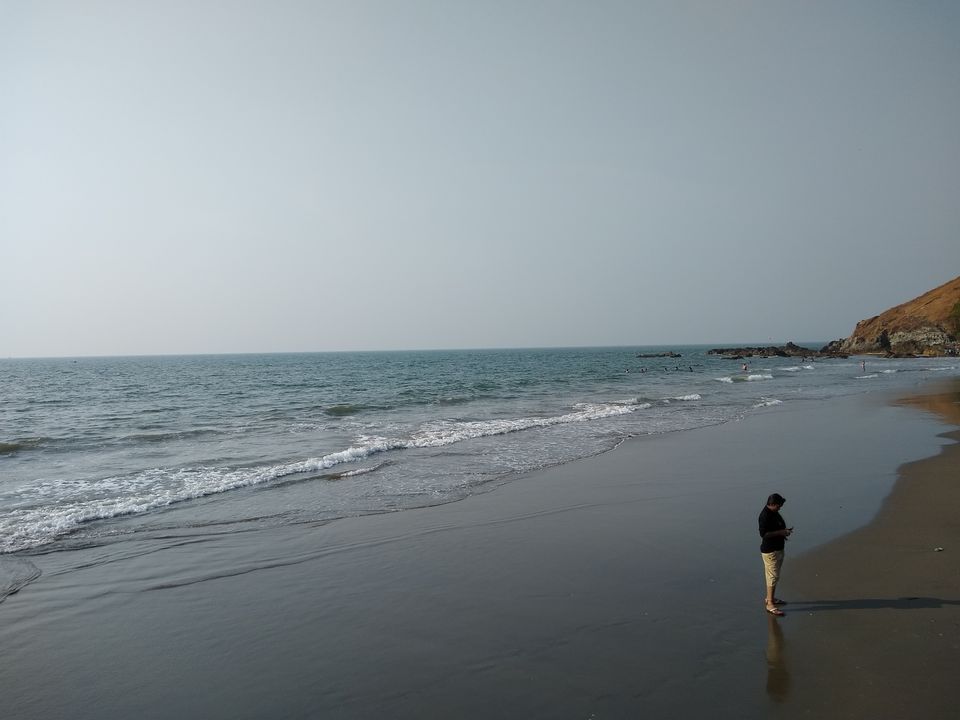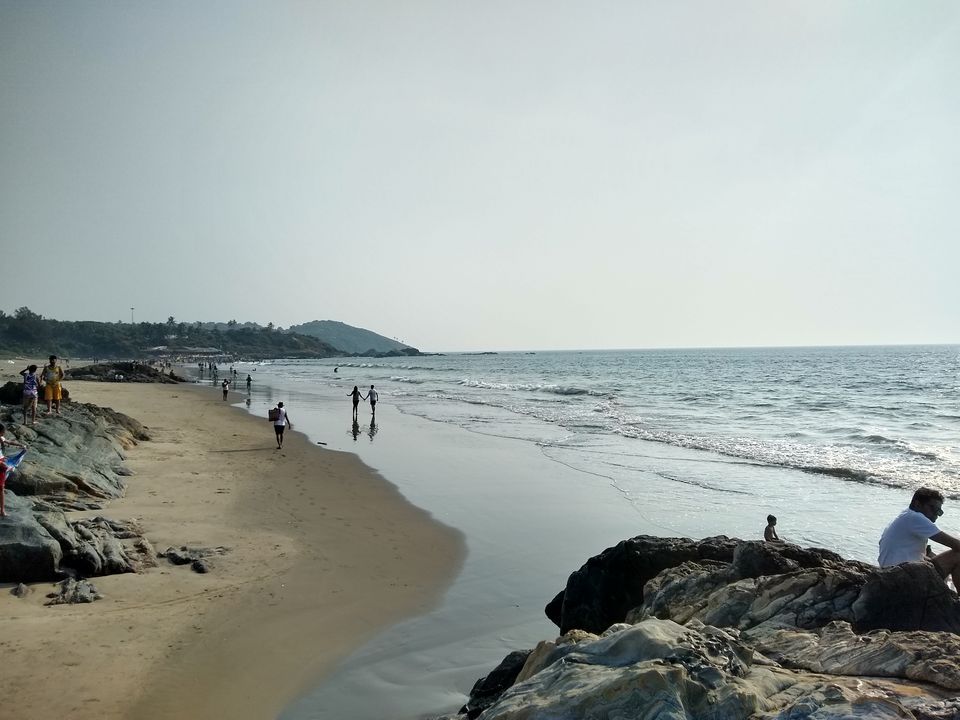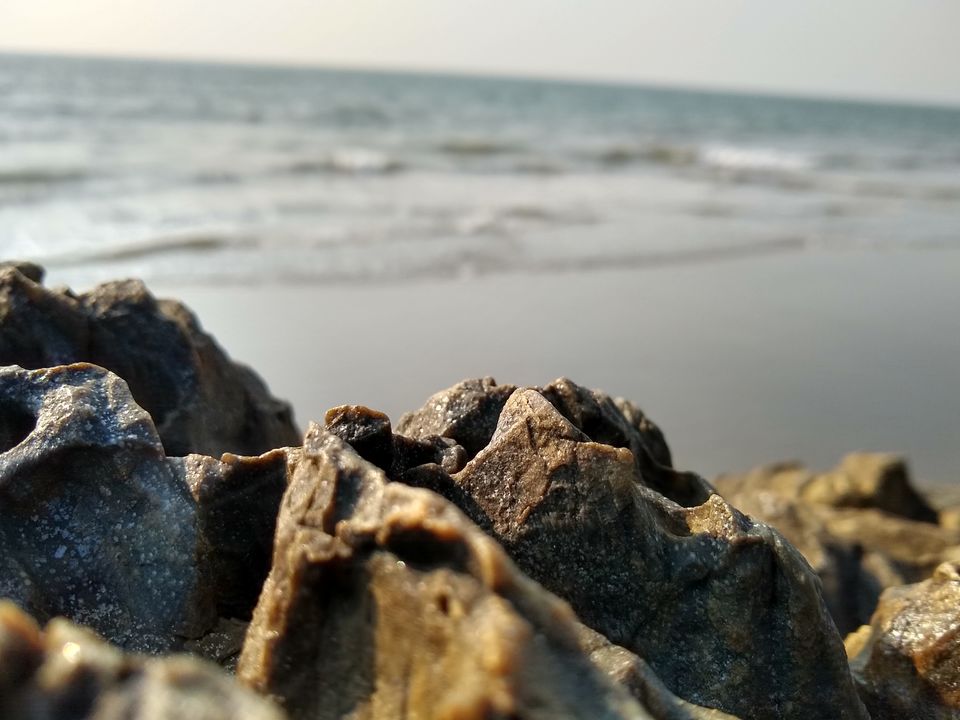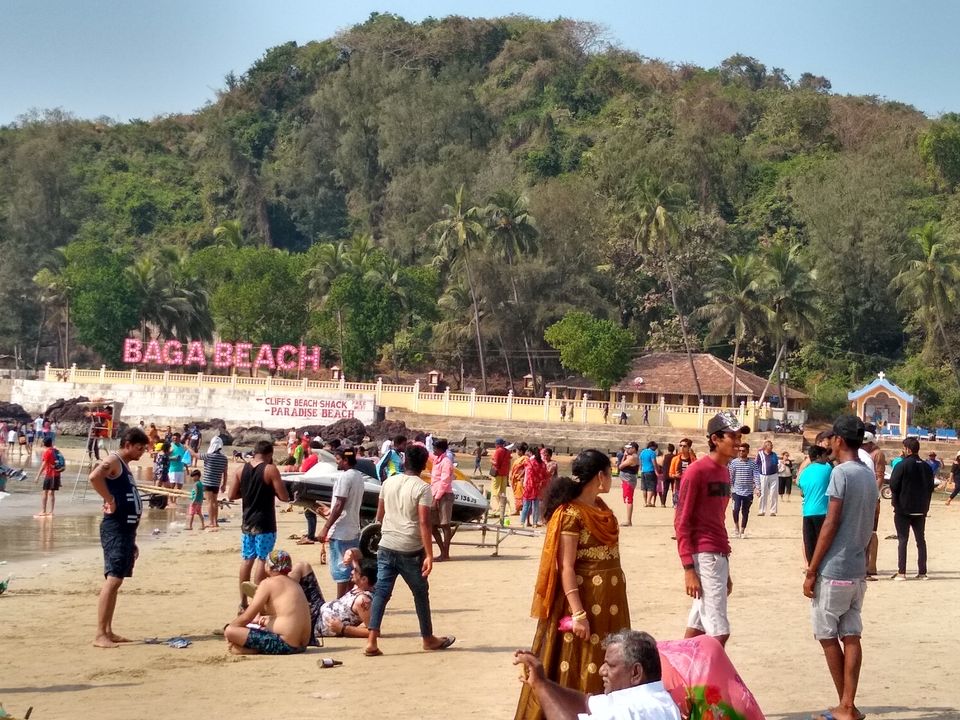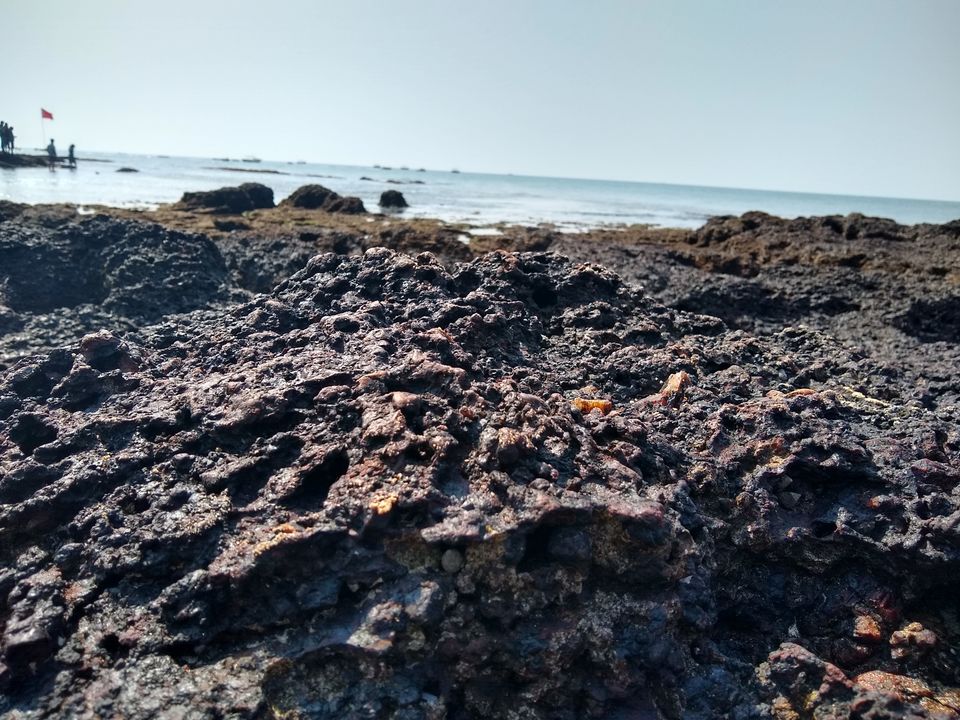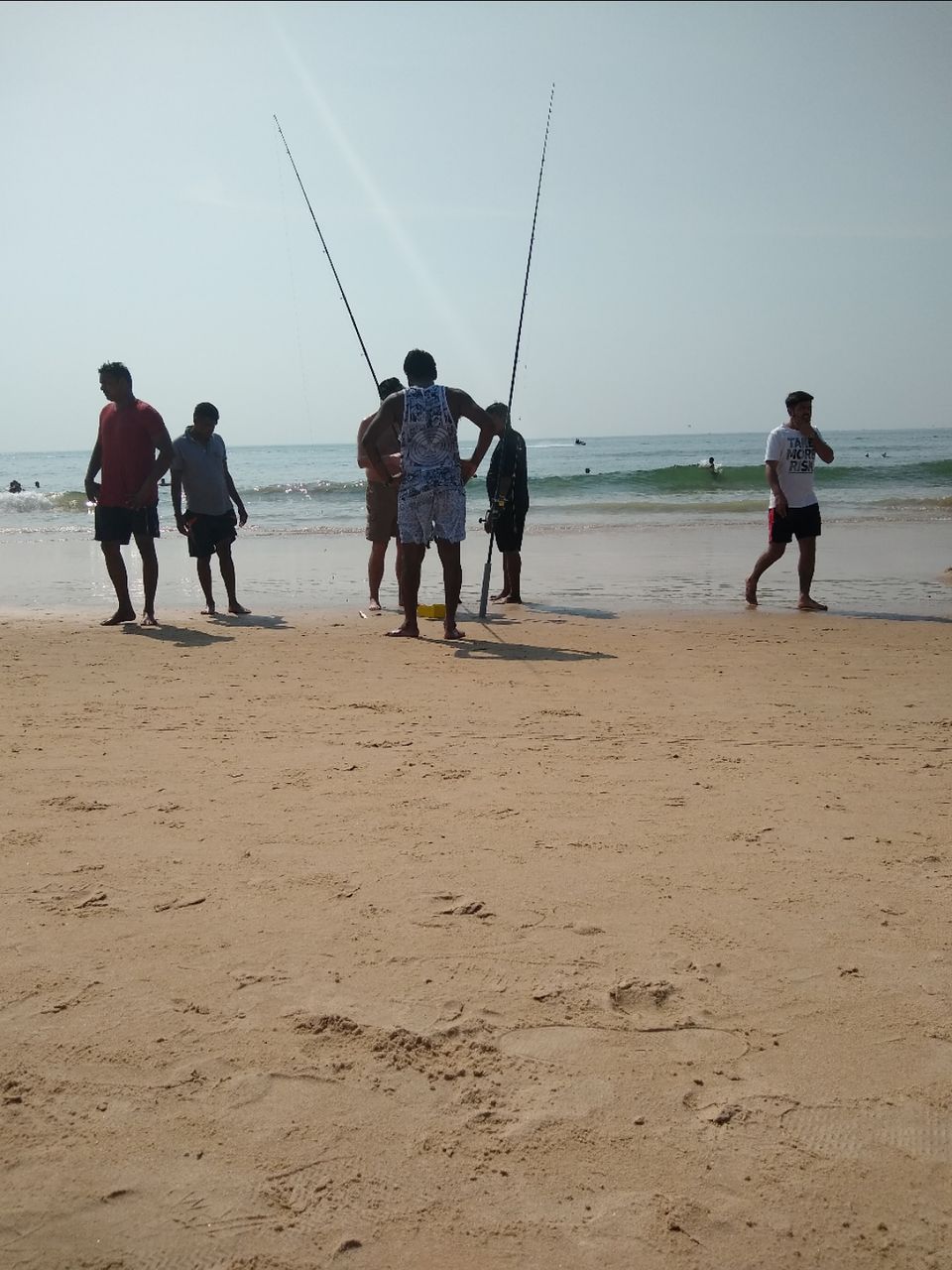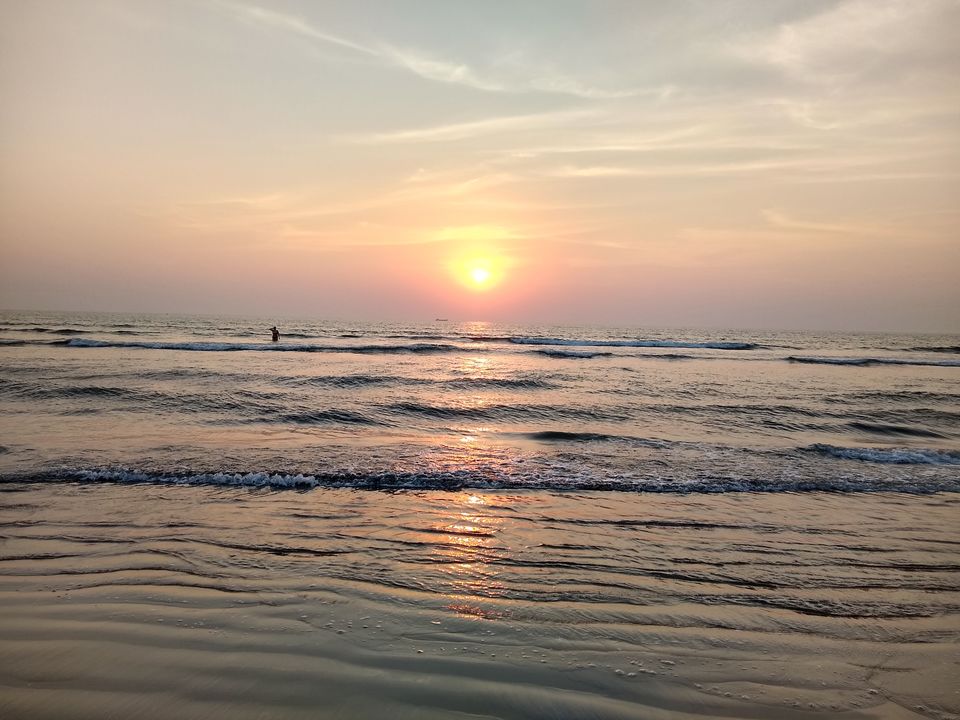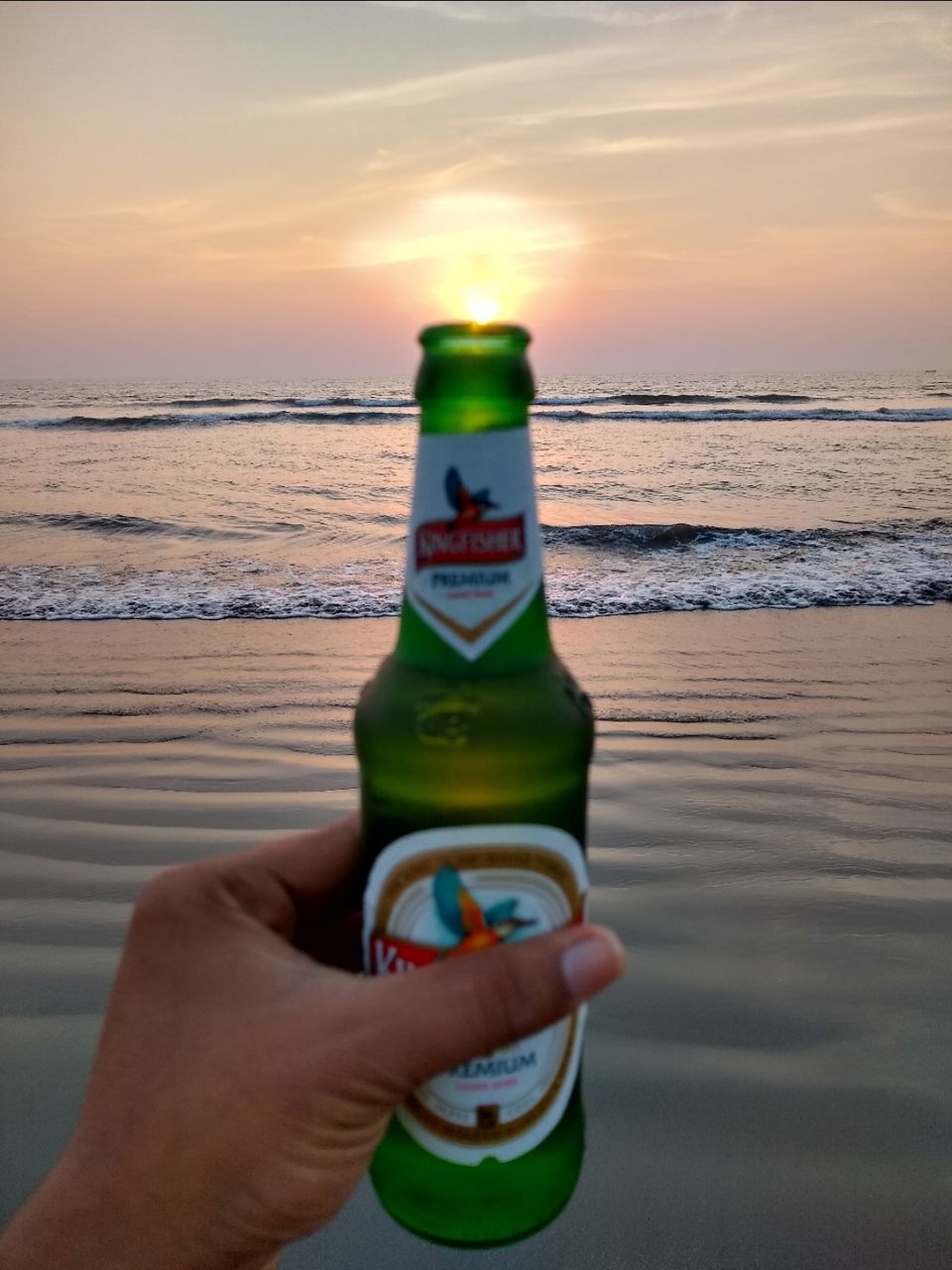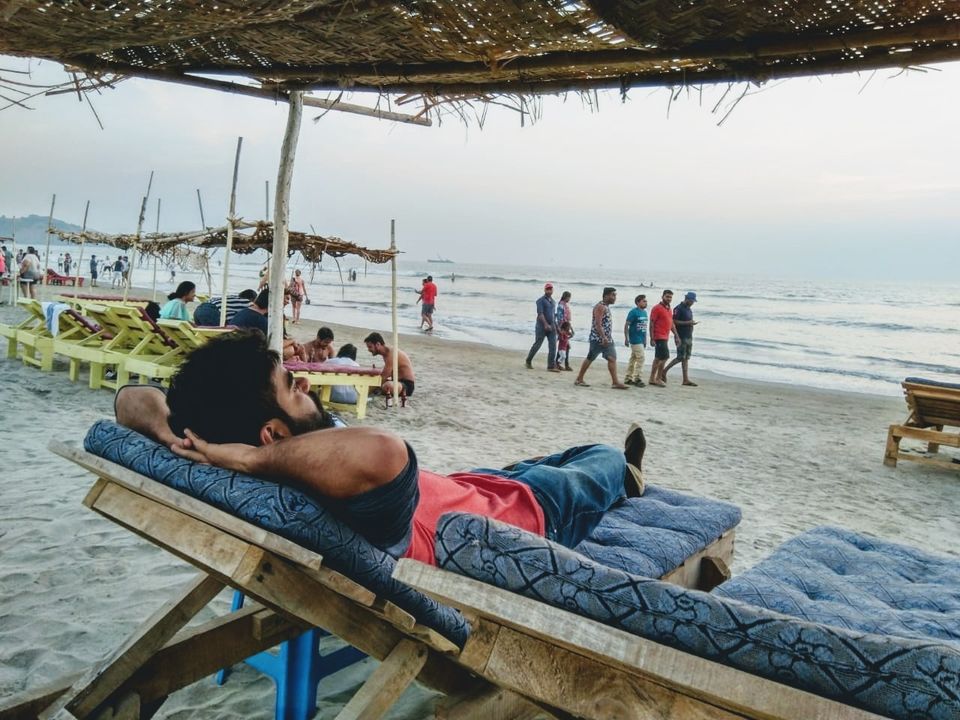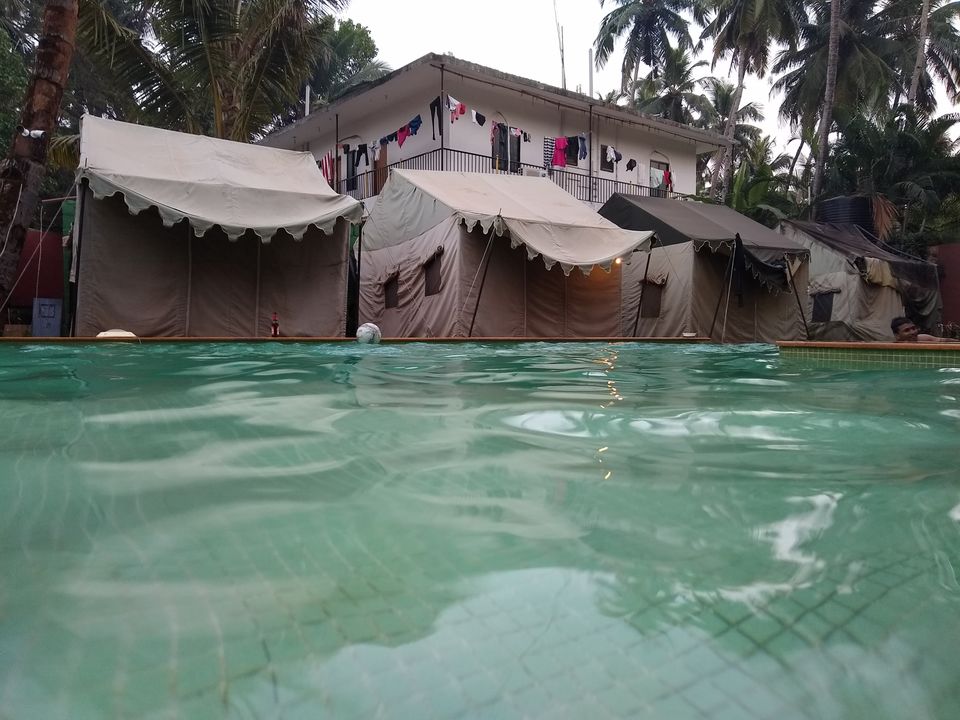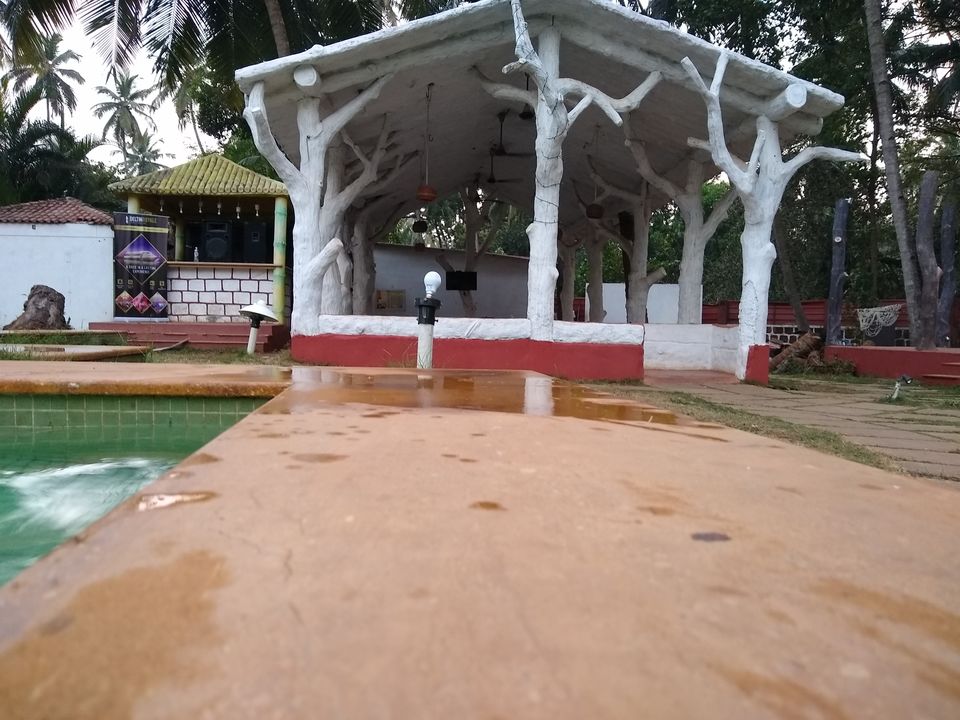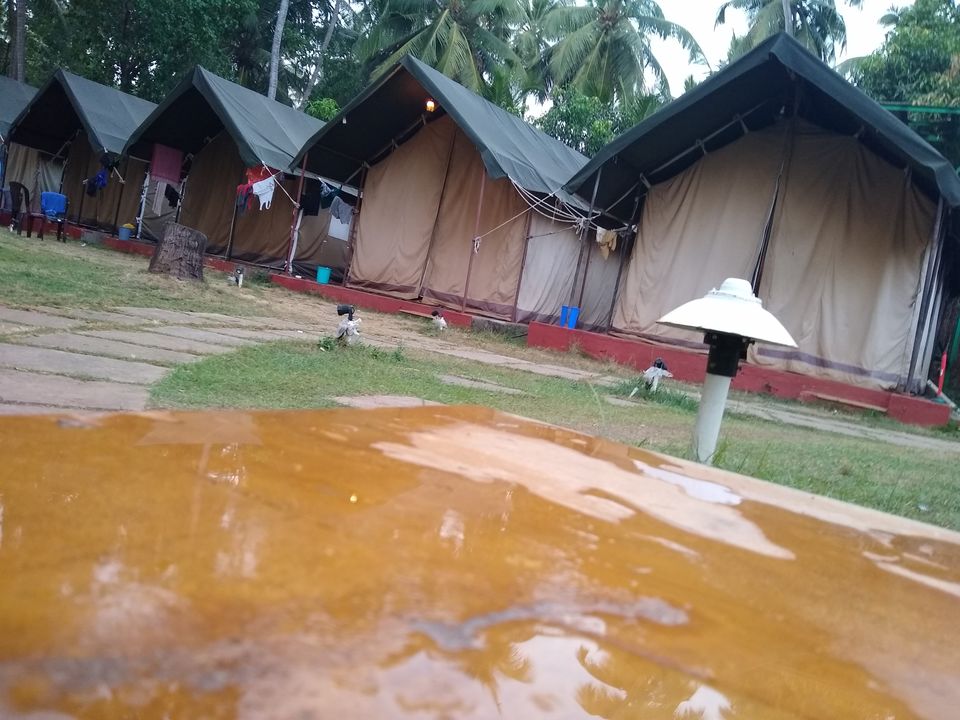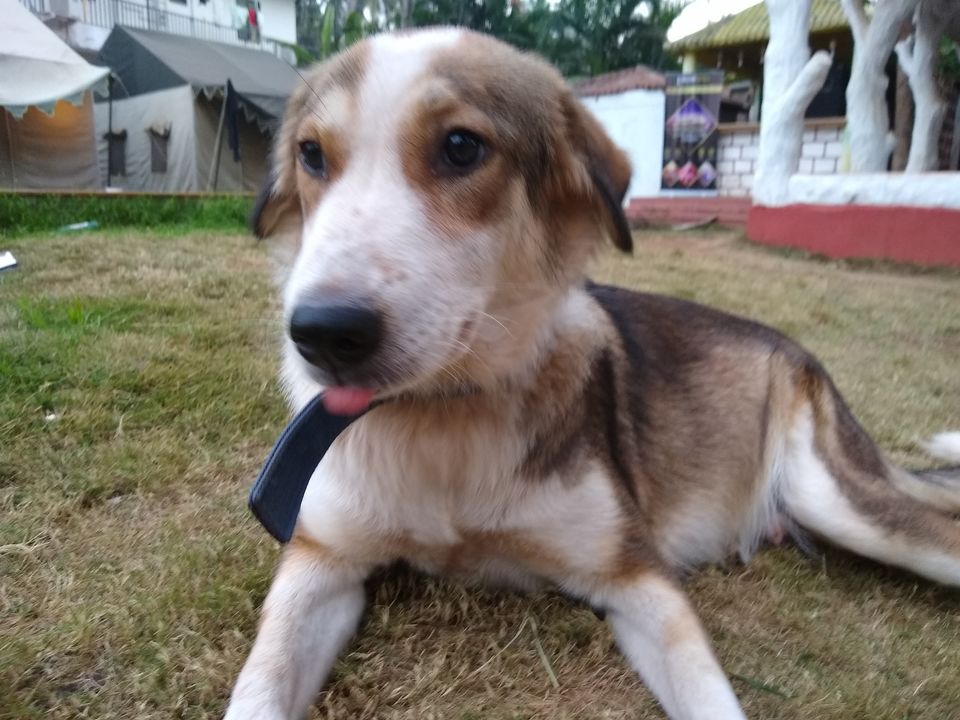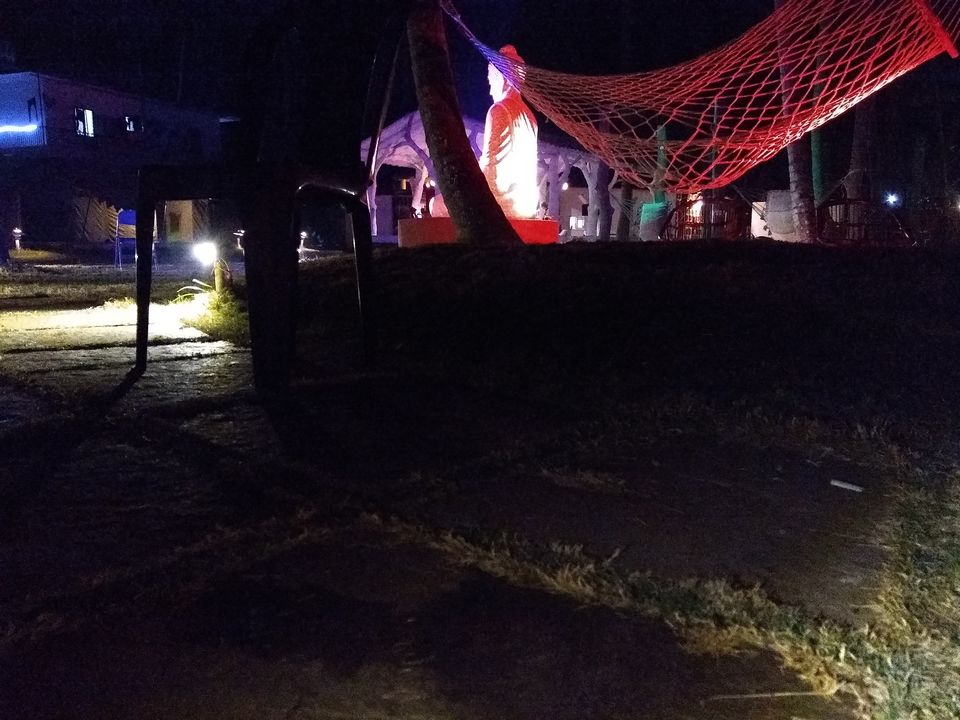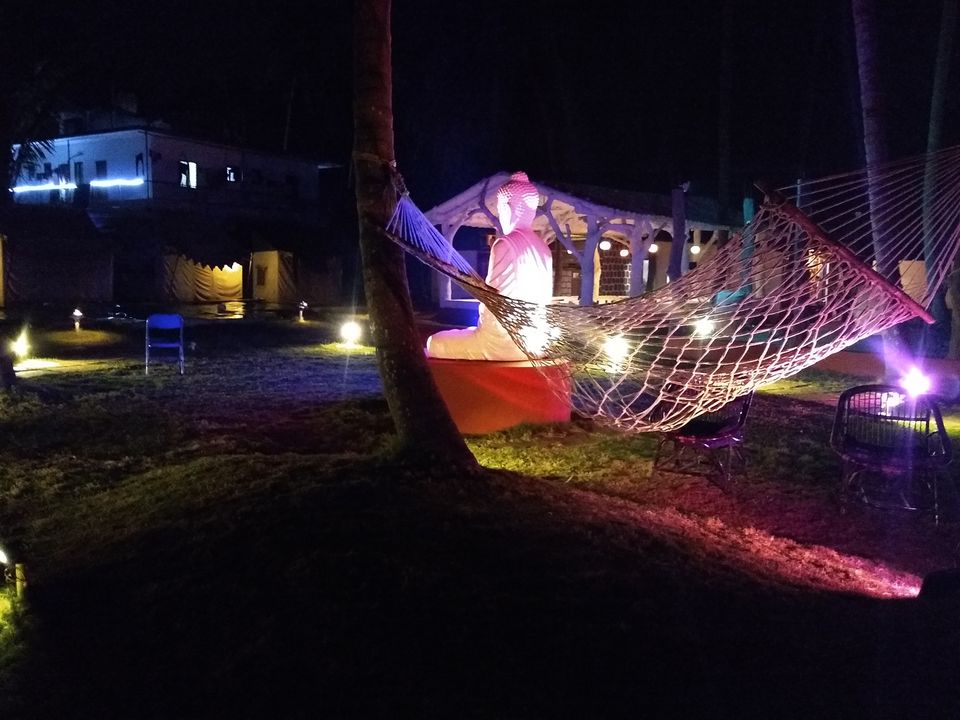 So, it's New Year time!!!!.... 😎🤟 We got party tickets in one of the best Party resort of Goa, named - " THE MARBELLA BEACH RESORT" The ticket was arranged by the wanderers hostel people. It was our first party at Goa, we enjoyed a lot. And guess what!!!? I was the only person with a sprite bottle 🤪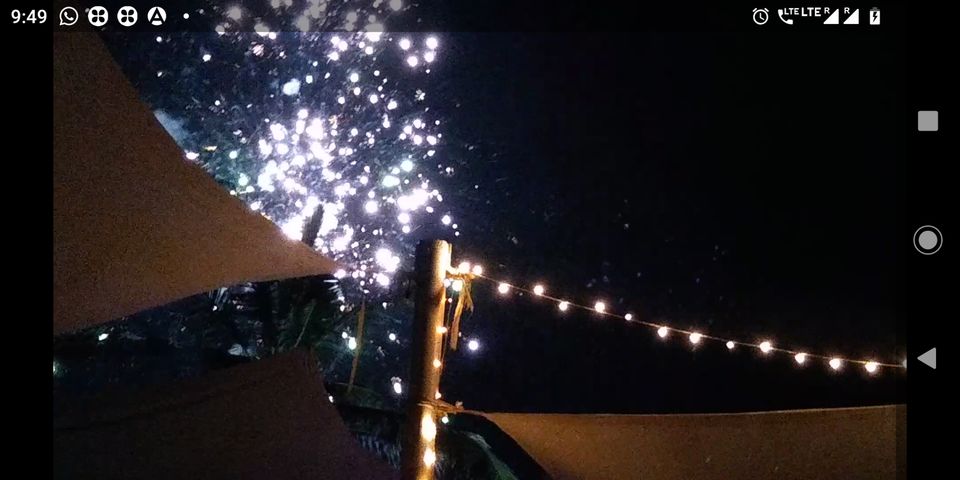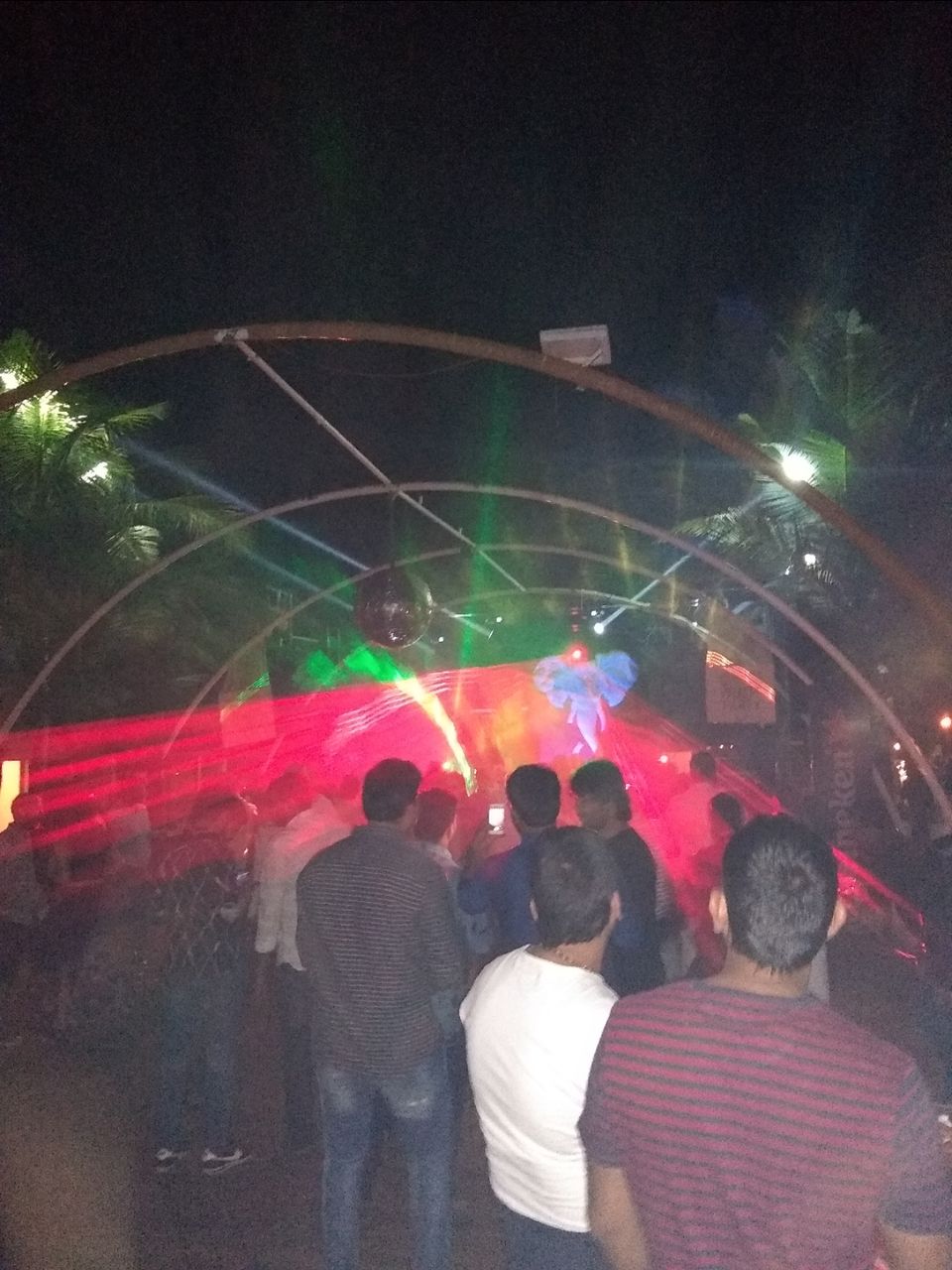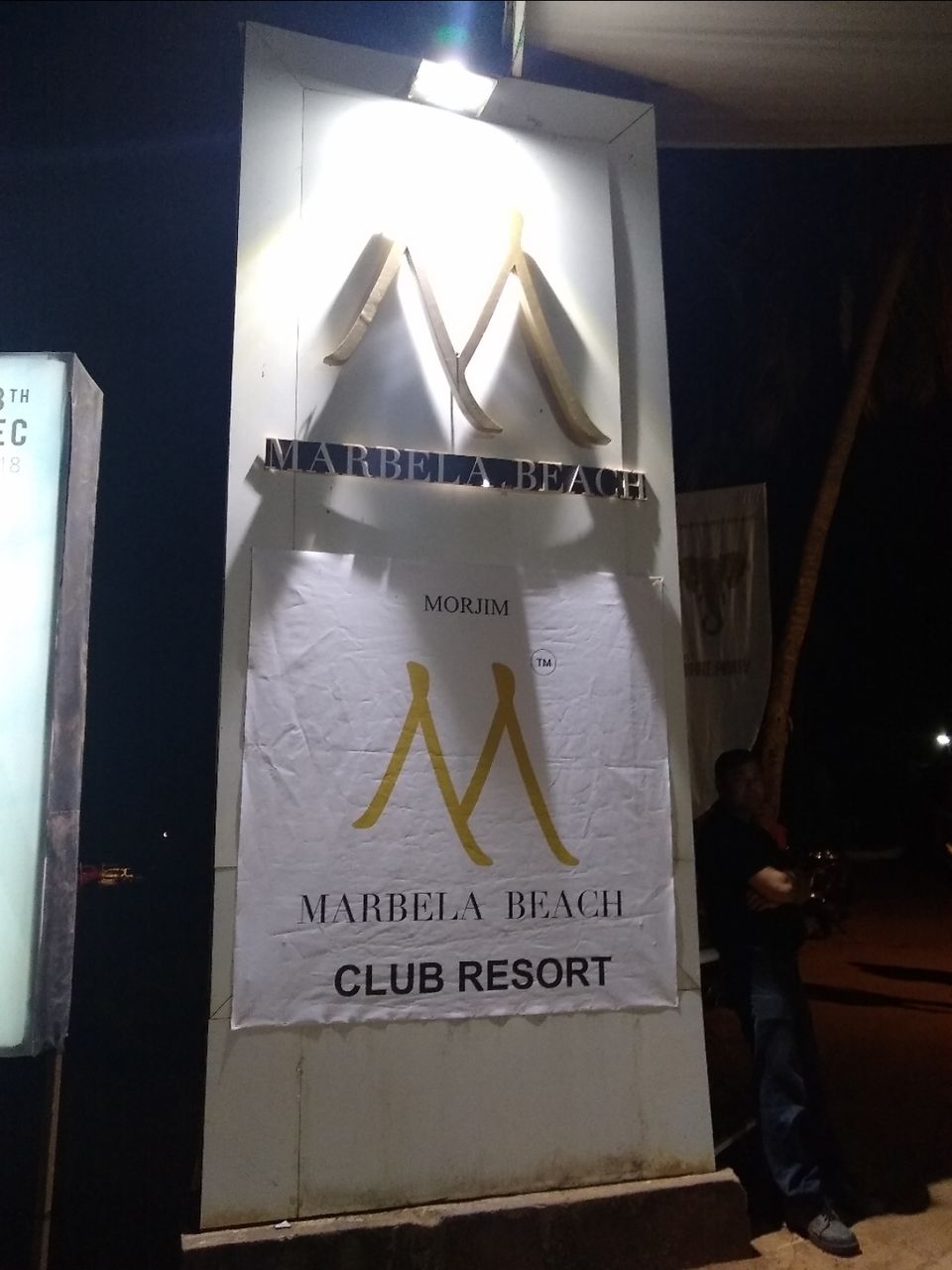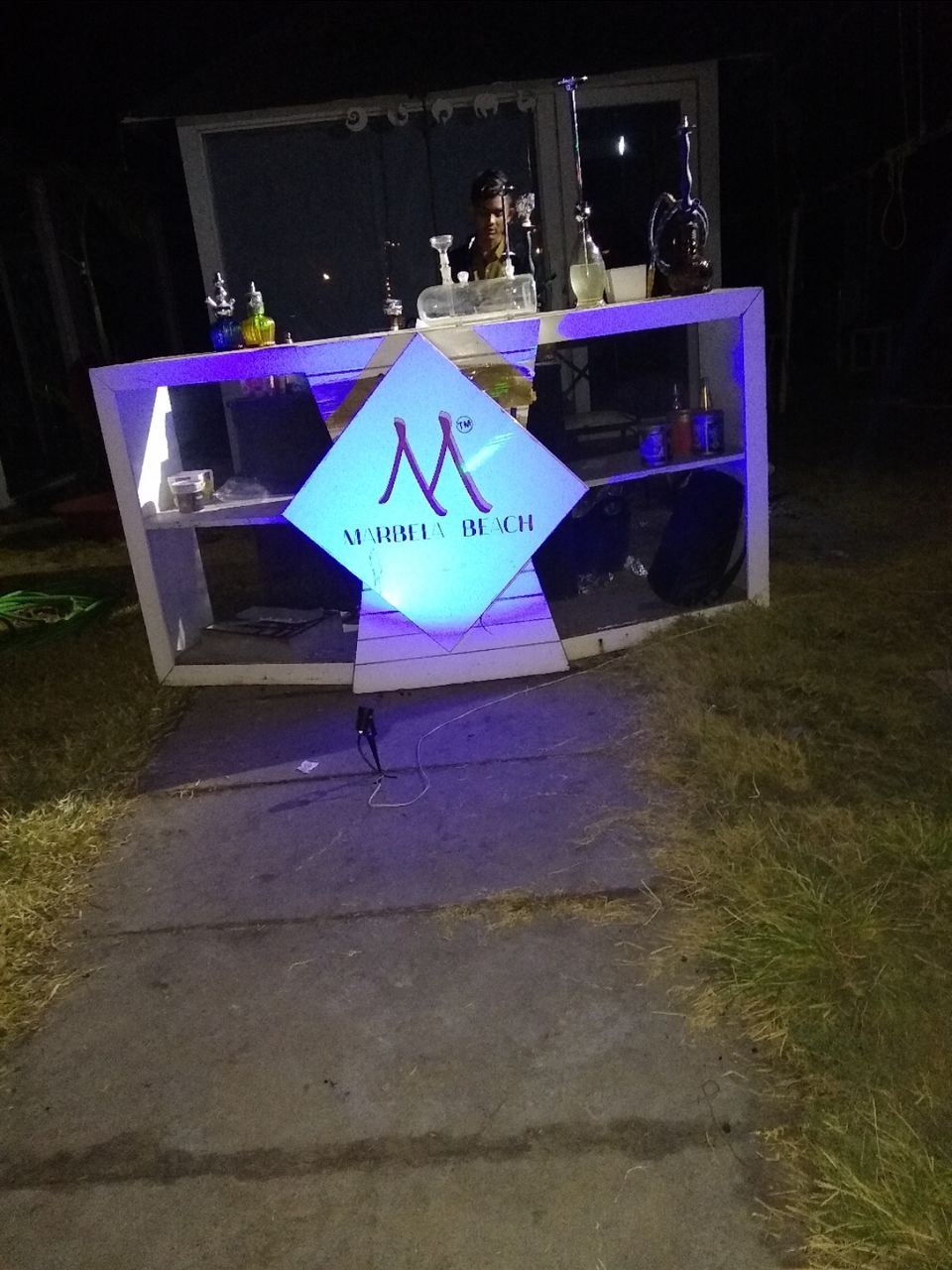 CHAPTER 8 - THE FINAL CHAPTER
DAY 11 -
So, it was time for us to leave Goa and head back towards Bangalore. It was about 630kms to Bangalore. We reached Bangalore around 8pm. We took nearly 5 breaks in between the stretch. Finally, completed the 4 states and 2 union territories ride 😎✌️
So ,it took us 11 days to complete this bike ride. Totally we spent ₹24000 during this ride which was shared Between we two people. So it was 12k per person. ( 24k = Approx 8k petrol, 1.5k bike maintenance, remaining for food, accomodation , the adventure activities and the entry - parking charges.)
Started the ride on 22 nd of Dec 2018 and ended it on 1st of Jan 2019.
Please stay tuned for next updates of my rides
- Thank you