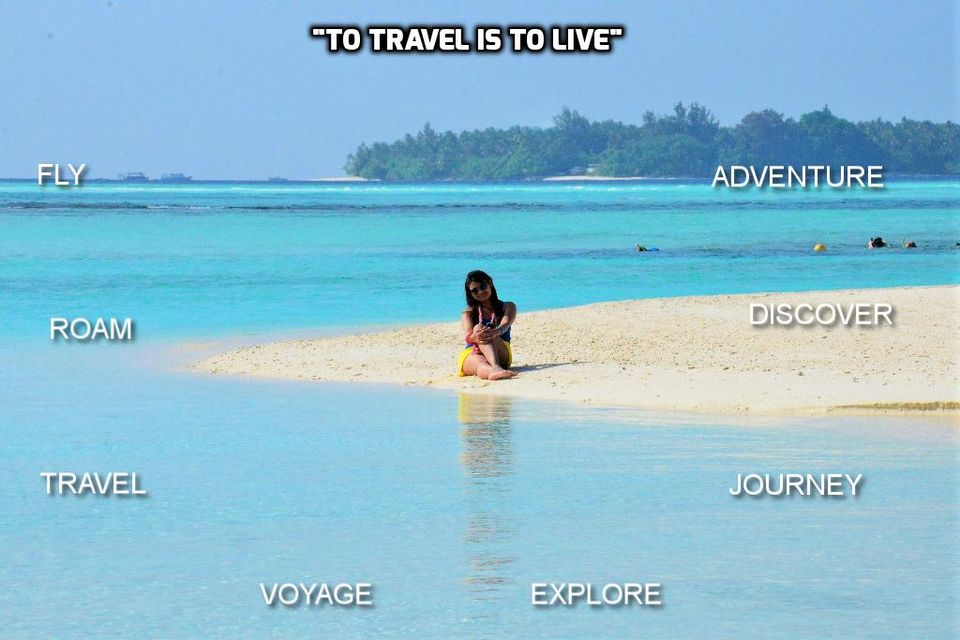 "Indian Solo Female Tripper"
Myself Dr. Roopal Patel aka Miss Spunky Globetrotter. A Dentist, a Yoga instructor, Administrator of a yoga institute, a mother and an adventurous Indian woman with an insatiable and burning desire to explore the world. My claim to fame: 'Atlas in my hands, adventure in my eyes and never-ending wanderlust in my veins.' 'Never settle for a life that's anything short of extraordinary.' I live by the phrase 'zindagi lambi nahi badi honi chahiye…. life need not be long, it should be big'.
TOTAL COUNTRIES VISITED: 67
CONTINENTS: 6

WONDERS OF THE WORLD: ALL 7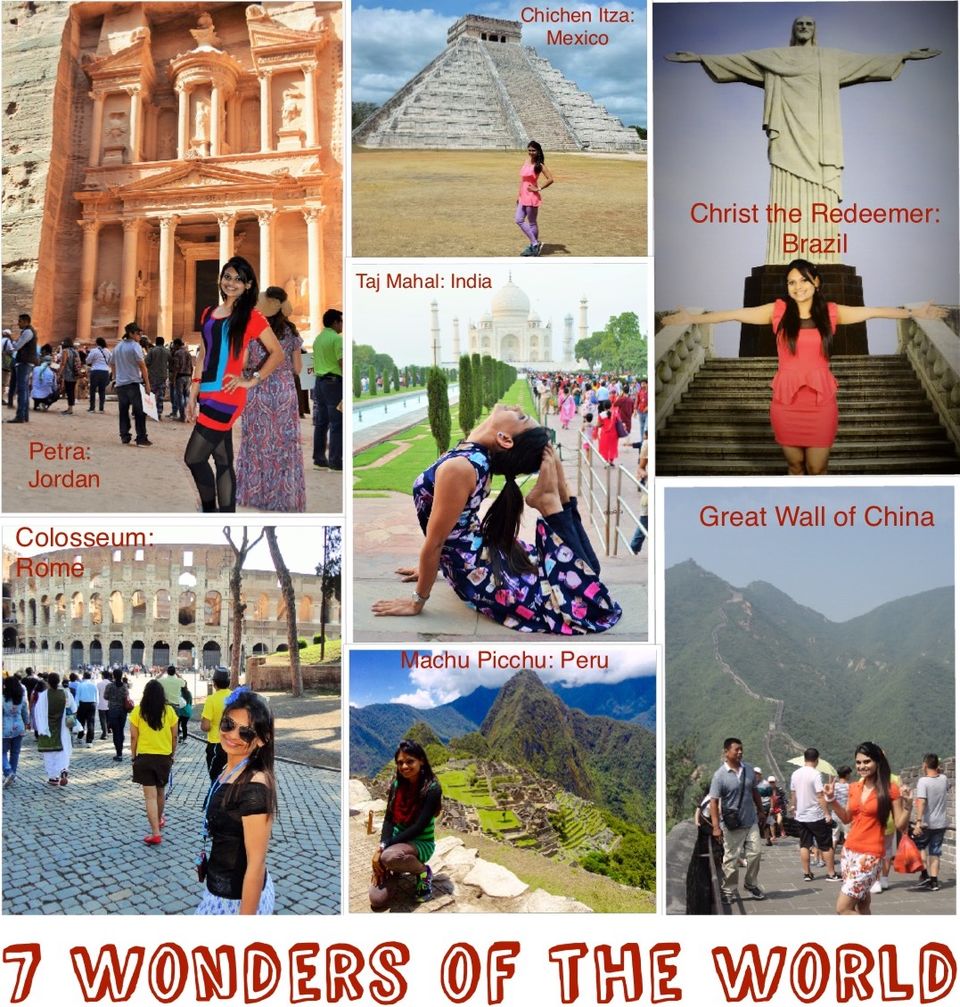 Skydiving in Interlaken, World's Highest Bungee Jumping in South Africa, Batoka Gorge Swing & Flying Fox in Zimbabwe, been at the "Roof of the World" conquered the Mt. Everest Base Camp, Rio Pacure River Rafting (rapids III & IV) in Costa Rica, hiking and Zip Lining in Canada, Trekking in Nepal, Glacier hiking in Iceland, Scuba Diving in the turquoise blue water of Maldives, Climbing the Great Wall of China, Paragliding in Kamshet, Parasailing in Mauritius, fly-boarding in Bangkok, camping in Masai Mara: Kenya, running on the roads of Italy to catch a thief :) feeling the effects of earthquake in Japan and narrowly escaping a bomb blast in Turkey: that's the kind of adventure I have been through. Life is either a daring adventure or nothing at all ;)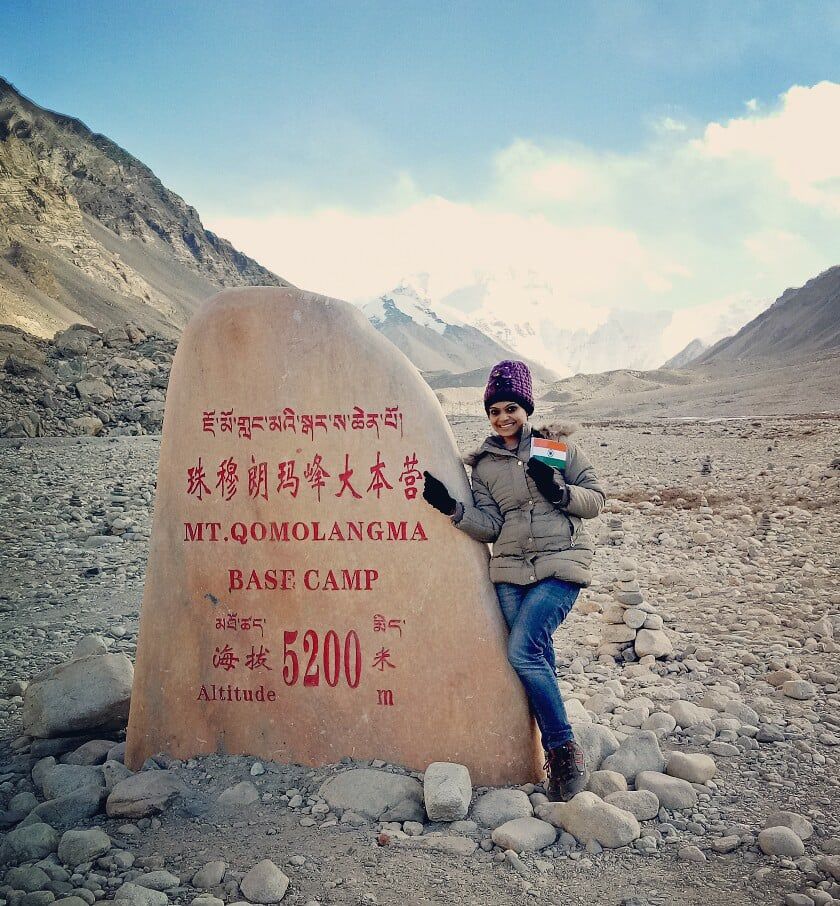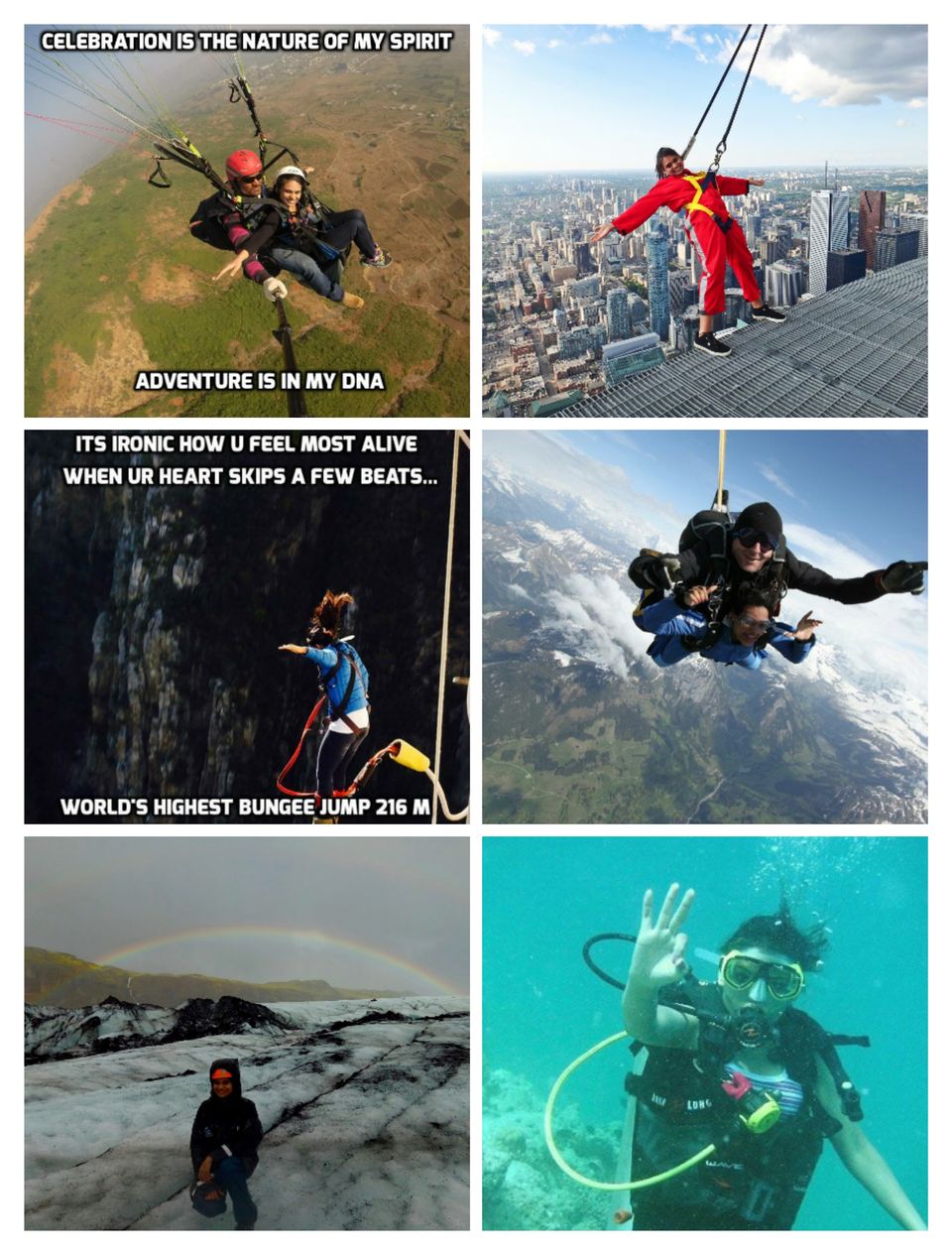 THE JOY OF SOLO TRAVELLING
Is solo travelling safe for women?
By taking the right precautions, doing some research about the customs of the country you are visiting and going with your gut instincts, solo travelling can be safe, enjoyable and incredibly rewarding. You won't be starved for adventure if you are really putting yourself out there, trying new food, exploring new places and taking local transport.
Solo travelling helps one grow in different aspects of life. No one is born a savvy traveller. In the beginning, you make a lot of mistakes. Travel savviness is born out of missed buses, cultural un- awareness and countless tiny errors. Then, one fine day, you begin to seamlessly move through airports and integrate yourself into new cultures. Solo travelling to me is Rewarding, Exhilarating, Amazing and Liberating (REAL). It's one of the most empowering and incredible gifts we can give ourselves.
Solo travel isn't always easy. It tests patience, courage, and willingness to adapt to situations outside of the comfort zone. But I believe, despite all the challenges, its due to solo travel that I have met the most amazing people in my life and had the best adventures of my life which I don't think I would have had otherwise.
How to manage as a solo female traveller?
The rule of thumb is either quit or adapt. If you are quick to adapt to situations, then nothing can bother you. There aren't many female solo travellers, especially Indians, and the small fraction that makes this class is usually welcomed by all. So to all my friends, I would say: take the plunge and feel empowered wherever you go. 20 years from now you will be more disappointed by the things you didn't do than by the ones you did. So throw off the bowlines. Sail away from the safe harbour and catch the trade winds in your sails.
Explore Dream Discover
Use your hard-earned money to grab something intangible, something that doesn't wear out and stays with you throughout. Don't postpone your happiness. Life is 'now or never'. I've met so many people who have their dream trip completely planned but are always waiting for a better time to go. It's time to get moving, guys. There will always be distractions so just GO!
Why am I so passionate about travelling?
First thing is desire. Desire is what motivates and keeps me going. I didn't do a lot of travelling when I was younger and certainly had never backpacked alone. I grew up seeing my father travelling for work, and soon developed a keen desire to explore the world.
When I watched various travel channels, I used to ask myself what the archetypal solo female traveller was like? I would wonder, who is out there traveling the world by herself right now? Is she anything like me? Does she have something special that I don't have? Is she braver, stronger, or different in some way than the girl who looks back at me in the mirror? Does she have some kind of background that allows her to travel the world safely and independently, with nothing but what she can carry herself? With these questions in mind, the urge in me to travel became so strong that I simply had to test the waters and find out.
My top solo travel tip: "Be brave and don't be afraid to do something alone and to really put yourself out there in terms of meeting new people. The benefit of traveling alone is that you set your own pace and learn to get comfortable in your own company."
How to afford travelling?
One need not be filthy rich if you really want to explore the world. People generally put up a psychological barrier that let them ignore all the reasons why travel is possible.Nothing about their circumstance prevents them from traveling except their own mindset. They will only see roadblocks and the reasons why they can't travel — bills, flights, car payments, debt, family, or more. The only difference between those on the road and those not on it is that those on it kept saying "YES" to travel instead of "I can't."
There are countless ways to travel the world on a budget. When you travel, step out of the guide book. Don't book expensive hotels as you don't travel to stay in hotels; you travel to see new places, right? Living locally and travelling differently will not only save you money but also give you a rich travel experience.
Is Solo travelling worth?
WHO LIVES SEES MUCH, WHO TRAVELS SEES MORE.
Travel as much as you can, as far as you can and as long as you can because life's not meant to be lived in one place. Travelling leaves you speechless…and then turns you into a storyteller. In all this exploring, discovering, challenging, embracing, learning and unlearning: you graduate from being ignorant to being aware and truly alive. Travelling is the best form of education and the purest form of bliss. It also increases your problem solving ability because you can't pass off responsibility when things go wrong. It creates independence because you figure nearly everything out on your own, and it cultivates fearlessness because you realise what you're capable of.
I would rather own little and see the world, than own the world and see little of it. I've gained life changing experiences that money can't buy and have stories to tell rather than things to show.
Travelling across the globe is my dream and so I pursue it… the goal is to die with memories and not dreams… I want to measure life by countries not years.
Frequent searches leading to this page:-
Mauritius 10 days package, Mauritius honeymoon packages from Kerala, Mauritius honeymoon packages from Hyderabad, Mauritius honeymoon packages from Delhi with airfare, Mauritius honeymoon package itinerary, Mauritius places to visit for honeymoon, Maldives holiday packages for family, Top turkey tour packages with price