The much-loved Chadar trek has claimed yet another life this year after the infamous death of a 21-year old last year. This time it was a 35-year old techie from Mumbai – Daval Suresh Shah, who lost his life while on the trek.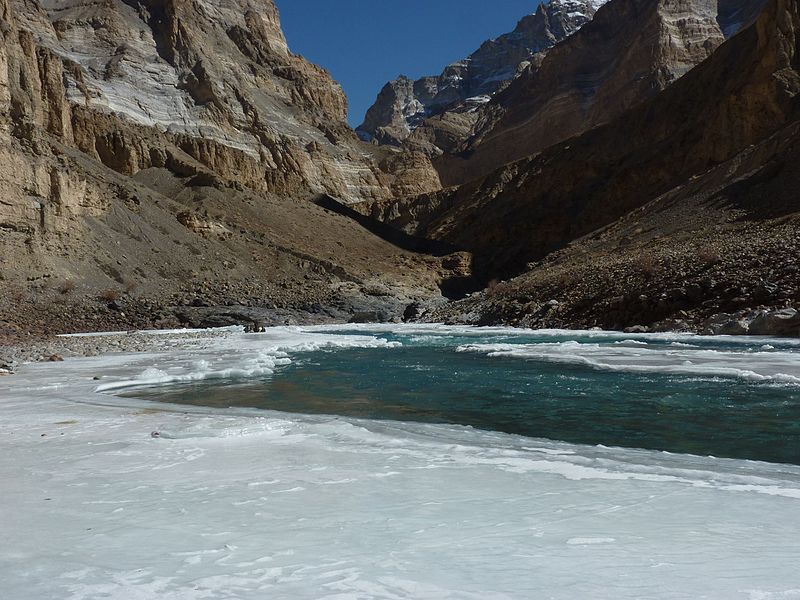 From what his relatives told the media, he has been a regular when it comes to trekking and has finished quite a few treks previously. This trek amidst the snow-capped mountains was taken up by him starting on the 3rd Jan and the Chadar trek was a part of them. In the first few days, Mr.Shah was found complaining of slight ache in his legs but nothing that was more serious than that.
Sadly though, he couldn't make it to the end of the trek and his body was found by some locals of Leh along the trek near the Tibb cave. The Indian Air Force took his body off the location where it was spotted from where it was taken back home to his wife and other relatives in Mumbai.
The big question we now face is – why do these incidents happen and how can we protect ourselves from them?
While one could say that destiny will always have its way, it's best to do everything we can to keep ourselves safe during these treks, more so if we're first-timers. These treks could actually be quite a bit dangerous if you don't prep yourself up enough for them and while the Chadar trek is one beautiful trek that has loads of people doing it each year, it can be daunting too. And hence, we give you a few pointers on what you should actually be worrying about next time you are on a potentially dangerous trek especially at the Himalayas.
• How experienced are you? – Although it is highly likely that experienced trekkers meet with accidents and dangerous incidents, if you are a first-timer, it's best to go with a group that has already been through it all. Taking great care and following all the instructions is a definite must.
• How covered are you? – The temperatures can get really low while you are up on the mountains and Chadar trek alone is known for its temperatures dropping below -25 degrees centigrade. Since this isn't what we're used to, preparing yourself physically (with layers of light and yet warm clothing) and mentally is really important.
• Taking care of the altitude sickness – As you get higher, you will notice that everything is different and our body gets more uncomfortable because of the descent in the oxygen levels. While some people can cope with it, some people can't. It is important that we don't push ourselves at these times.
• Paying heed to what your body is saying – The headaches, dizziness and aches are often ignored by trekkers and they should not. Sometimes, really minute or seemingly frivolous signs could lead to fatal complications rather quickly. It's best to listen to the guides and take the right safety measures when something like this happens.
• Some basic precautionary measures like drinking lots of water, taking enough breaks , eating the right kind of food at regular intervals and staying away from alcohol or smoking while we're here are best followed so that it doesn't get complicated.
These treks sure are a life-changing experience and can make for some unforgettable memories but it's really important to watch out for ourselves while at it. So next time you'll are out on one of these treks at the snow-capped mountains, be sure to take good care of yourselves and your co-trekkers!