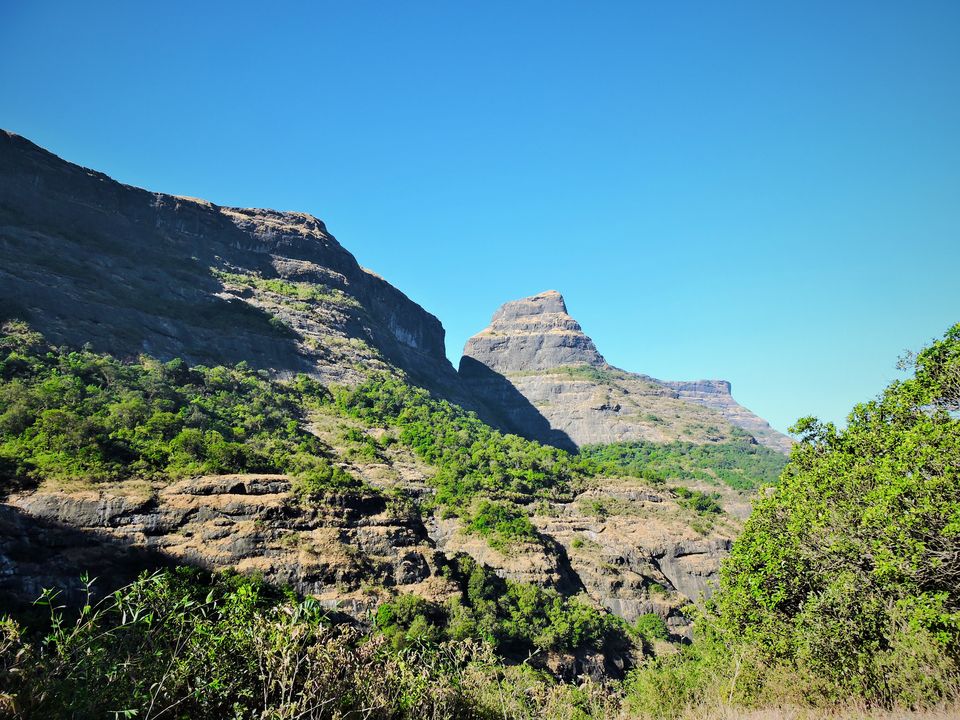 I am writing this note out of frustration with some morons and to create a little awareness about trekking in the Western Ghats.
Western Ghats, a range that runs parallel to the western coast of the Indian peninsula, a UNESCO World Heritage Site and is one of the eight "hottest hot-spots" of biological diversity in the world.
Just google "trekking near Pune" and you'll find the entire page with article like 30 places for trekking near Pune, 40 places for trekking in Shayadris, and at the same time you'll find plenty of names of LALA CHAAP trek organisers, the mushrooming of unauthorised/irresponsible trek organisers, the morons.
MYSTERIOUS DEATH OF TREKKER AT LOHAGAD UNDER POLICE PROBE - Pune Mirror | Jan 9, 2017
Missing woman from Hyderabad found dead near hill in Maharashtra- DECCAN CHRONICL |Dec 8, 2016
Pune: A Mumbai trekker died after a stone fell on his head from a cliff of Dhak Bahiri near Rajmachi fort - TNN | Jan 28, 2016
Trekker died near Lonavla – Times of India | 28/01/16
Trekker hit by a pile of falling rocks, died while traversing a dewy stretch up a Matheran hill- Mid Day | 24-Jul-2016
Suicidal point at Skandagiri trek! WTF – Why the hell someone will take a good hike to do suicide you morons!
Every weekend, despite several cautionary warnings, similar tragedies unfold in the Sahyadris. Recently, the body of a 28-year-old trekker was found on top of Barad Hills in Talasari. Another software engineer from Pune died after a boulder fell on his back at Raigad fort.
My heart feels low when I hear death news of trekkers around the Sahyadri. They die off Tikona.. They die off Torna .. They die off Vasota.. Its really unfortunate to die while clicking picture on the edge of fort wall. Its sad to die due to lack of information about the weather, path, depth of valley and trekking techniques.
It's hard to pinpoint what exactly may have gone wrong. One could blame the waywardness of nature or the unavailability of immediate rescue facilities. But, some precaution on part of the trekkers and the organisers could have saved a life.
I am not blaming these mushrooming trekking agencies for all such incidents but yes these morons contribute a good in such tragedies. Since 2011, the travel industry saw a sudden boom. Every second person was starting a new adventure outfit. Many were those who'd go on treks with somebody, and, before you knew it, they were leading treks themselves.
All you need is to register under the Maharashtra Shop and Establishment Act and form a partnership or an ownership firm, so that you have a document for a current bank account and you are another mushroom of trekking company , very ill-equipped to handle crisis-like situations. The scenario is very different in the West. To you start your own company in Europe and America; you require multiple certifications from registered bodies. You also need to complete a 90-hour WFR course with NOLS.
Currently, trekking are not regulated by the government, largely because the industry is still nascent in Maharashtra, but the arbitrary ways of several adventure start-ups and tour operators with a devil-may-care attitude towards safety procedures, has put the industry on tenterhooks, a time too many.
These mushroomed trek organisers have marked every trek trail in Western Ghats as per their own choice of words. Try to find some hard/difficult grade trek in Shayadri, and eventually you'll find every trek in Shayadris marked as Tough/Difficult/Hard by these mushroomed morons.
"Tough/Difficult/Hard" is their USP word and at the same time they are good in convincing their clients "the trekkers" (mostly the frustrated engineers and fresh grads newly salaried young folks) that though this is this most difficult trek in Shayadri, we will make sure you'll able to reach "the Summit" (generally a fort at some 4000 ft).
Trekking is awesome. But till the time we are not quite an expert, we should keep in mind some points before going on a hike in wilderness.
Is the trek organizer affiliated with a recognized body?
How many people will be trekking per guide? Is there an upper limit?
What will be the fitness levels of other people on the trek and what is a good benchmark fitness level for you to have?
Is there going to be medically trained personnel on the trek and what level of training does she/he have?
What are the plans for emergencies? (You will have to research potential emergencies depending on the location/terrain/altitude/ weather and ask specific questions)
Happy trekking and keep scaling new heights.
Regards,
Ashar
The data and extracts have been referred from National Outdoor Leadership School, Lonely Planet, Deccan Herald, Deccan Chronicle, Times of India