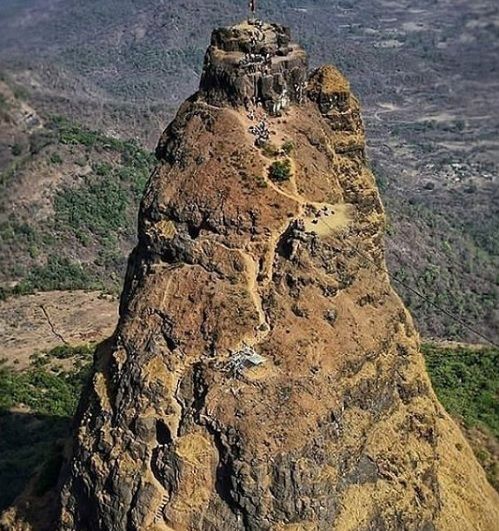 Why Kalavantin Durg should be in your Bucket list…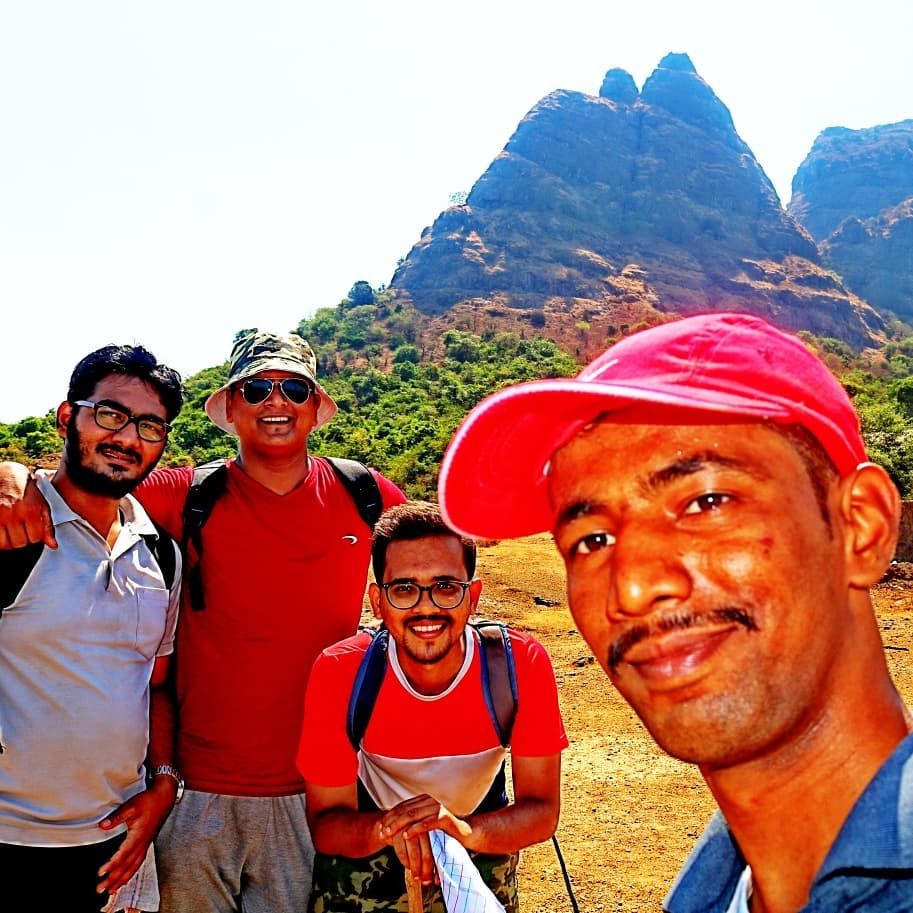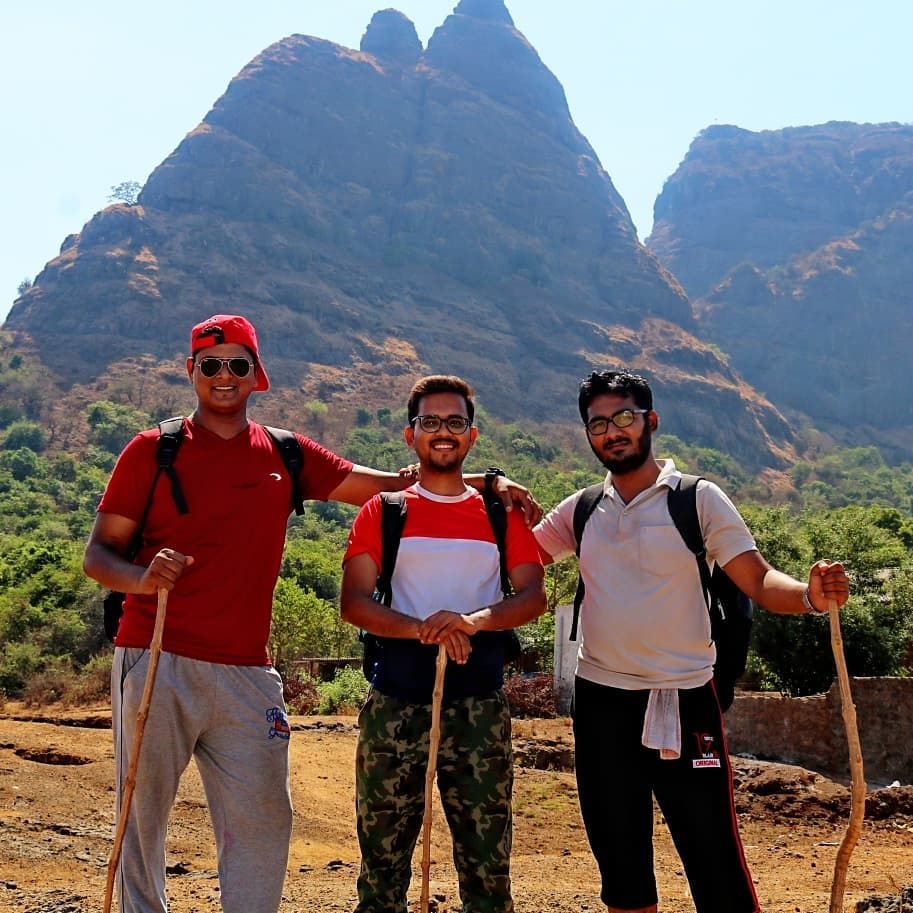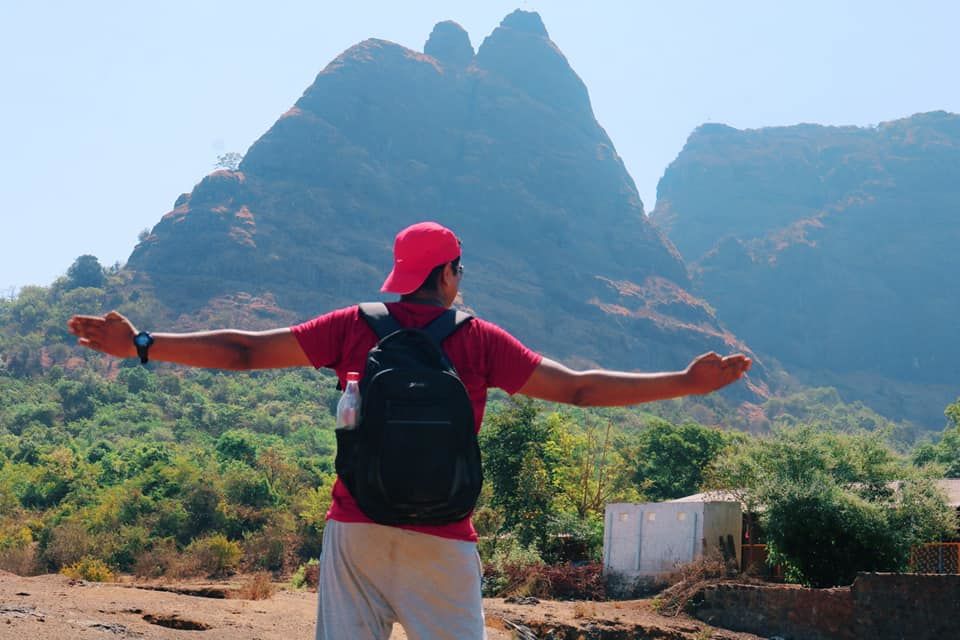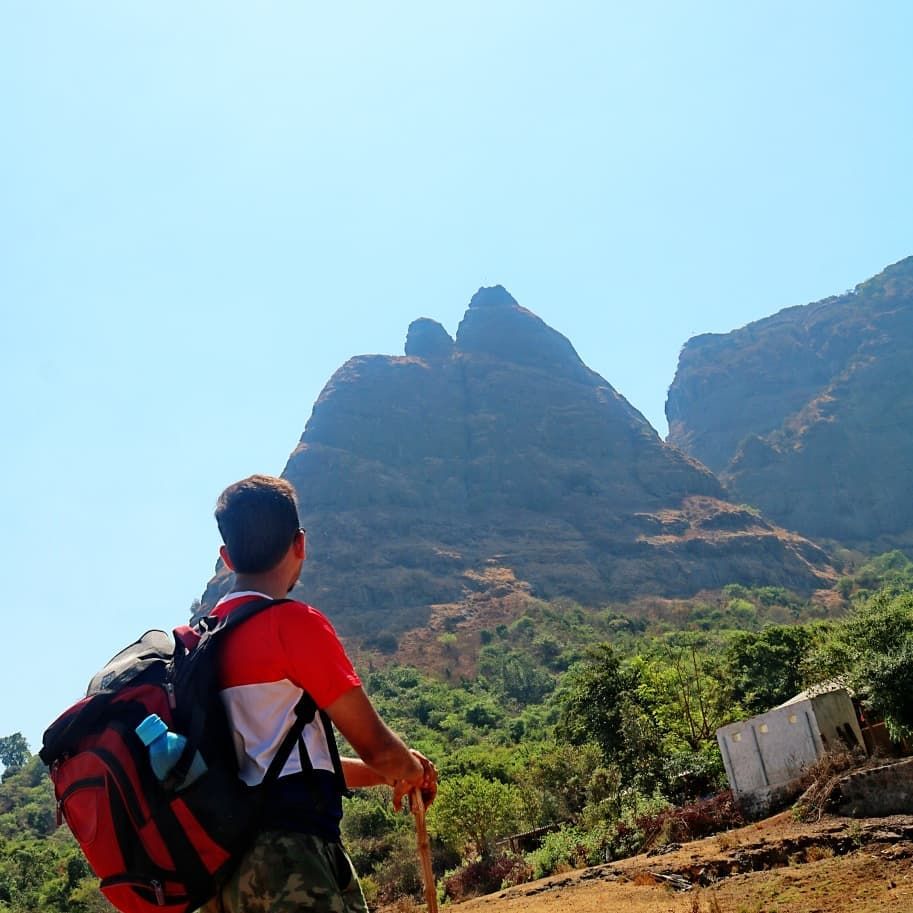 Lying in the western ghats of Maharashtra and standing tall at a hefty height of 2300 feets above sea level, Kalavantin Durg is one of the dangerous fortress. Since this fort was constructed in honor of Queen Kalavantin it is so called today. It was used as a watch tower to keep a watch on the surroundings.
After an intense climb through rugged terrain, narrow rock cut steps and steep slopes with no support. This fort gives you a panoramic view of the mountains around the Kalavantin Durg.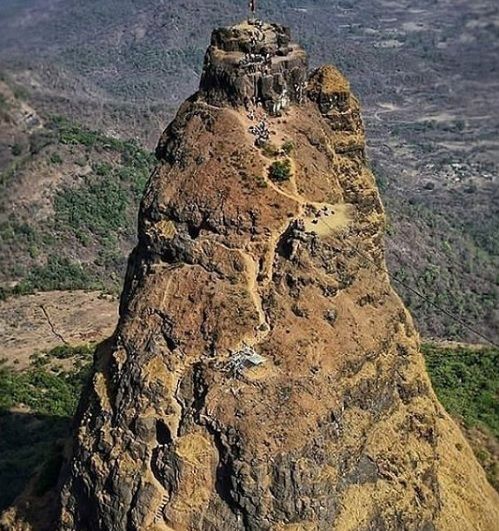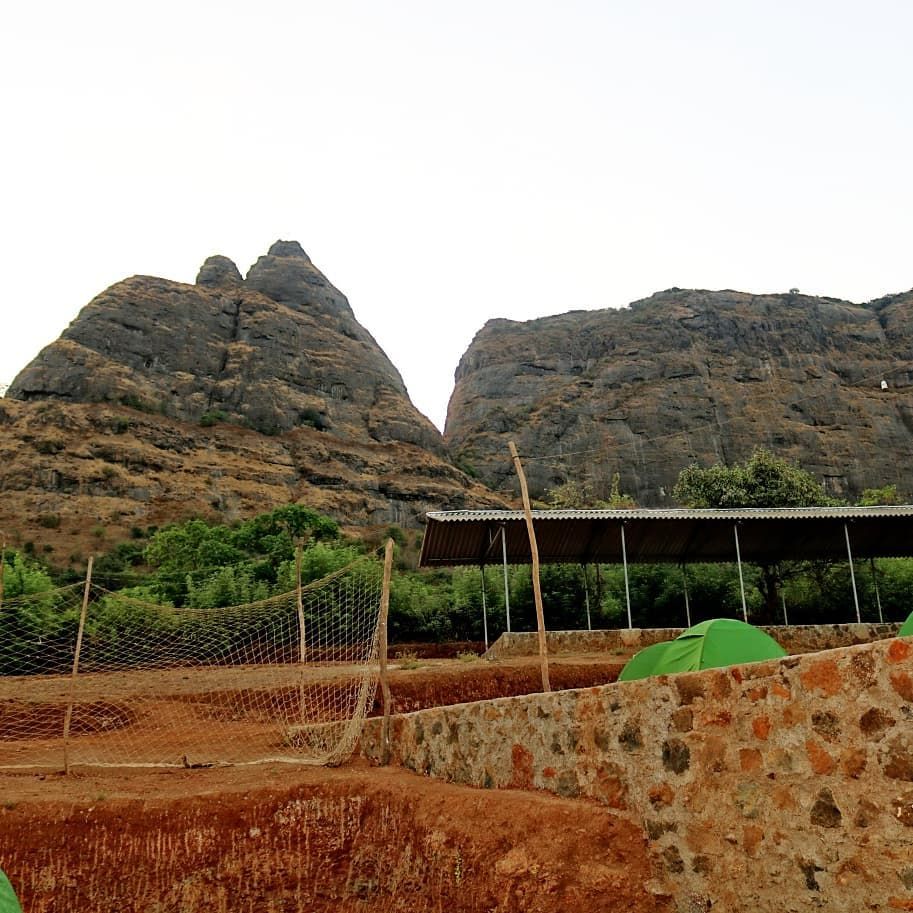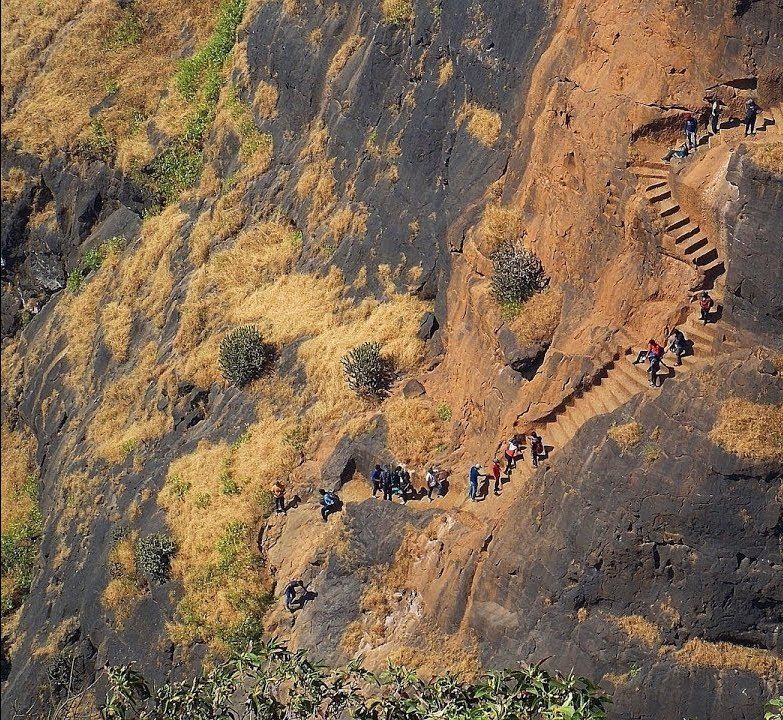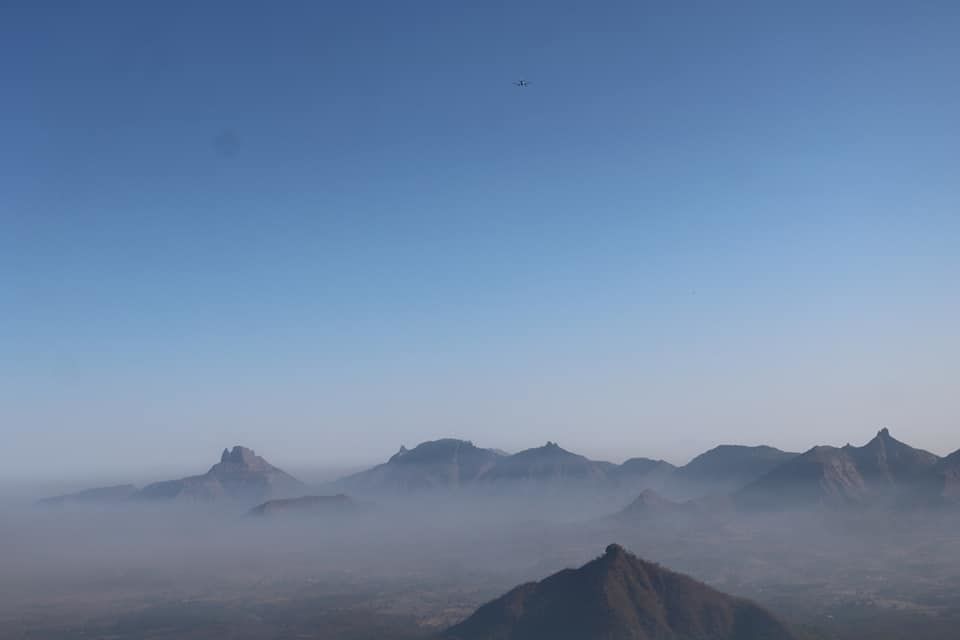 Matheran hills, Chanderi forts, Karnala fort, Irshalgad and Peb fort can be seen from the peak of the Kalavantin Durg once you reached at the top. Owing to its dangerous nature and bird's eye view of immense beauty from the top, it is famed as the "Climb to heaven."
How to reach Kalavantin Fort…
Route to Kalavantin Durg.
In order to reach the base station of the Kalavantin Fort (Thakurwadi village), one can take a public transport from Panvel station. ST buses (State Transport buses) and also share Auto (Tum-Tum rickshaw in local language) are available.
People travelling from ST buses should better take note of timings of the bus. People travelling from Mumbai can follow route Panvel local train ; Panvel Bus station/ Auto rickshaw to Thakurwadi village. ST bus tickets are Rs 12 and Share auto Six seater Charge 200-250 per head.
People travelling through Private vehicles, can reach the base station within 45 mins. Distance from Panvel station to Thakurwadi village is around approx 15 Kms.One has to take Mumbai-Pune Highway (NH4) and from Shedung Phata there is route towards the Thakaurwadi.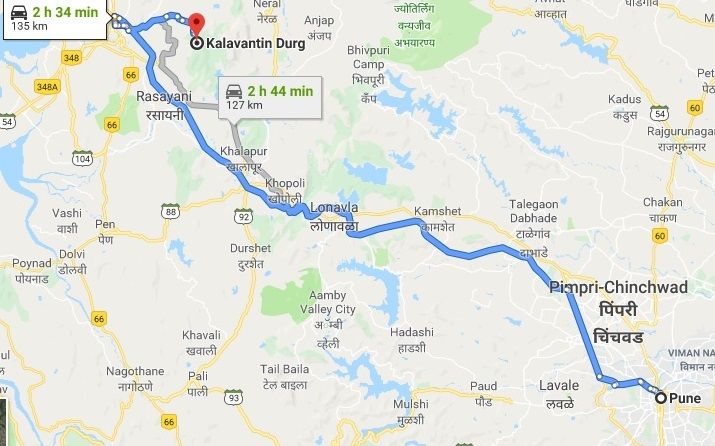 My trekking experience of Kalavantin fort….
My first night trek…
We planned the trek to the Kalavantin fort during the summer in the month of April, so trekking during the day time to this fort would have been energy consuming due to too much of heat. Hence, we decided to have a night trek which would make feasible for us to climb without bearing the heat of the sun.
We began our journey from Panvel station towards Kalavantin around 8:30 PM at night. We reached the base station Thakurwadi village with 45 mins of time. We had planned to climb halfway till Prabal machi (Prabal plateau) where we can get food and tents from the hotel located on it.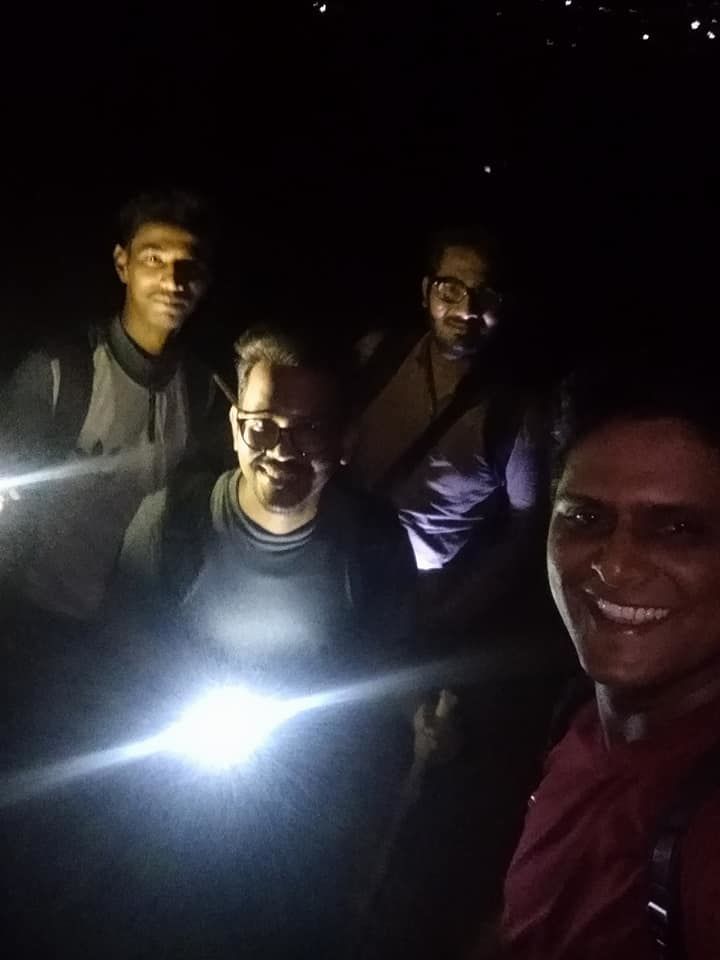 Checkpoint before the climb…
As you reach to the foot of the mountain there is a chowki where checking of bags and Rs 50 fee is collected from travellers. Here people of forest department and villagers have united to make sure safety of the trekkers and to ensure no alcohol is being taken to the fort.Some people may ask why these fees? well people from Kalavantin and Prabal provide facilities during th last patch of the climb which is done with the help of rope.
They support to all the people who are experienced or non-experienced duirng this last patch to get at the top of the fort which is too risky.And yes our decision to trek at night was absolutely right. We easily climbed till the Prabal machi within one and half hour time without taking too much breaks.
Night halt/stay at Prabal Machi…
At the plateau there is a small hotel which offer trekkers with food such as breakfast, lunch dinner at reasonable rates. Also tents and bonfire services can be availed from them.As soon as we reached the Prabal machi, we lost in the splendid view of the city from the top. The view was just amazing. We took a break of around 10 mins and then headed to the hotel for night stay query.
Night camping, tents, talks and enjoying view from Prabal plateau…
As we were 4 people, we rented 2 tents, in which one tent can accommodate two people. We were charged Rs 400 for each tent, making the tent ready and providing blankets for night were included in that cost. After having dinner from the hotel we chit-chatted making plans for our next treks. enjoying the view.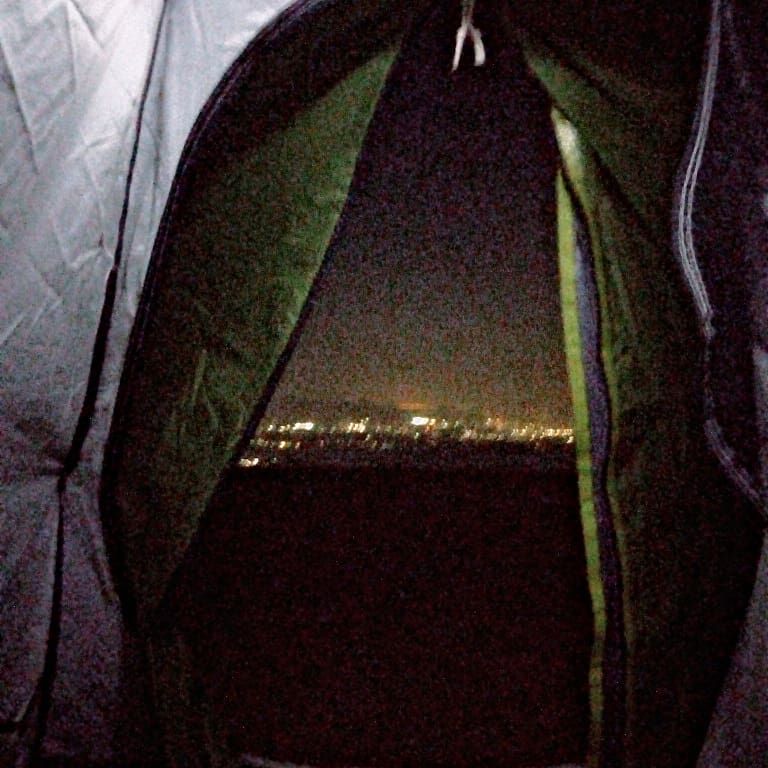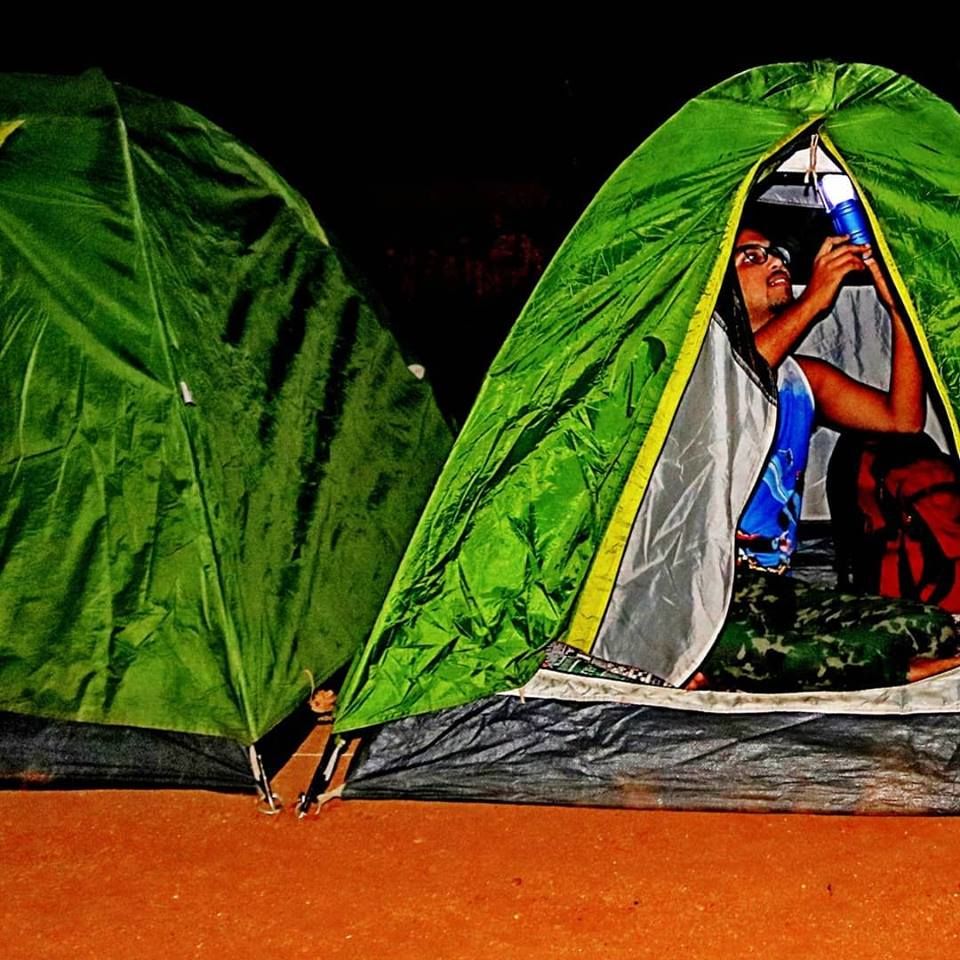 The night during which we planned this trek was a full moon day and we were really mesmerized with the beautiful view the Klavantin fort and Prabal Fort provided during the full moon night.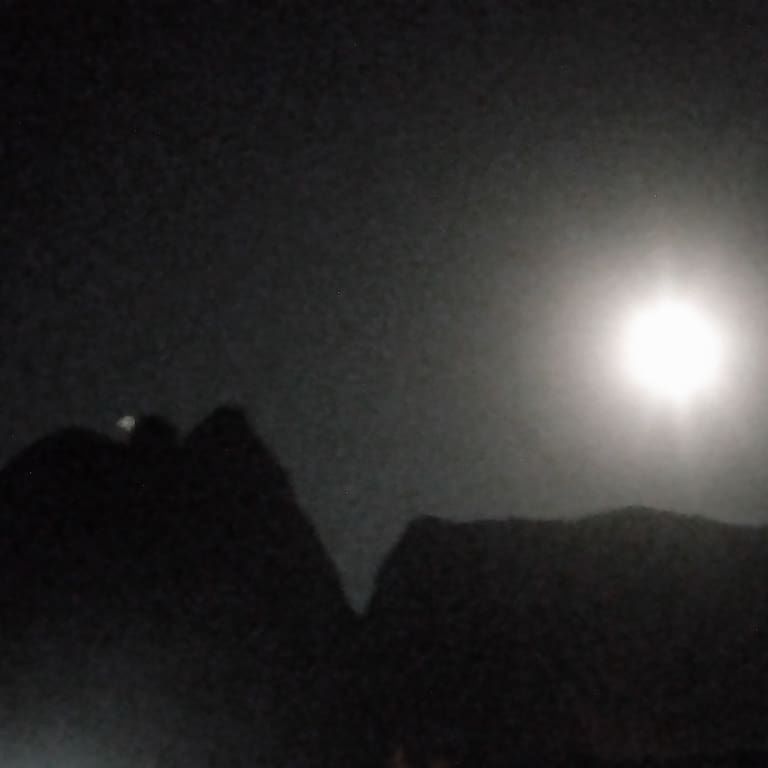 As time passed by we started feeling chilled and pleasant. We then, went into our tents for sleep as rest of journey we had planned to cover early in the moring.
Early morning start to the Kalavantin Durg…
We woke up around 5.45 AM in the morning to start early and avoid the summer heat during the climb. After getting fresh we sat at one point having our breakfast observing the panaromic view of the mountains covered in the morning mist and fog. Its was like sitting on the clouds and viewing the world from the top.
After finishing our breakfast and morning tea and without wasting any time we began our climb to the heaven.
There is a cave on the way towards up, it is a small cave, and some meters long. Some people say it is a secret route to Prabalgad.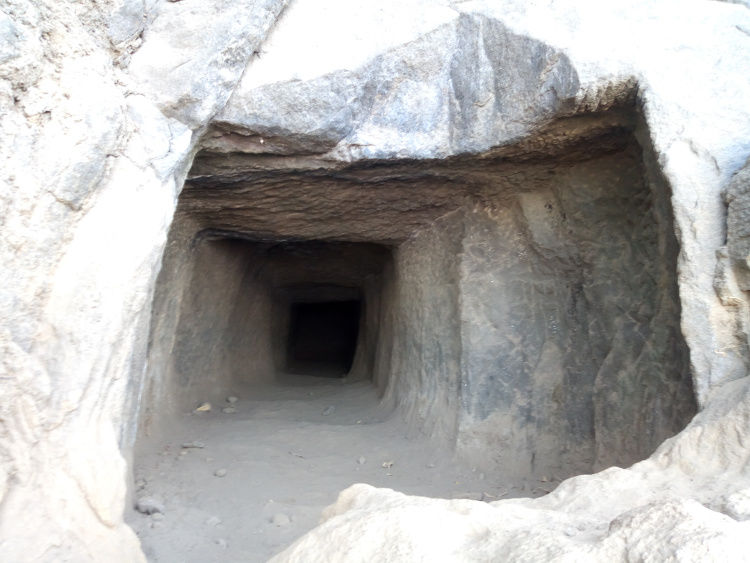 Soon after a medium climb, we reached at the second last patch, from this point is the real challenge and risk.
One should take utmost care and have a firm grip of his hands and legs to avoid any accident.This climb is too inclined, one can have a view of the deep valley between the Prabal fort and Kalavantin fort if one dares to during the climb.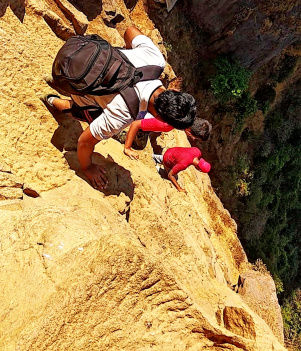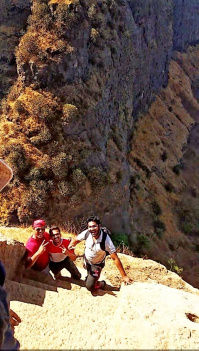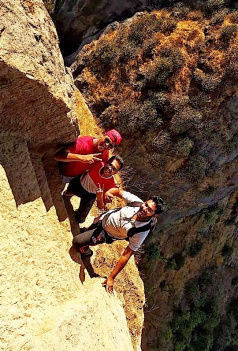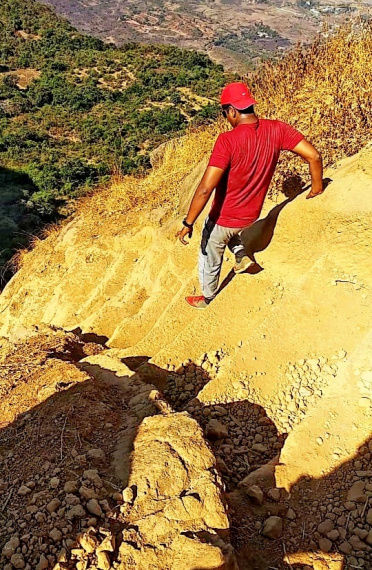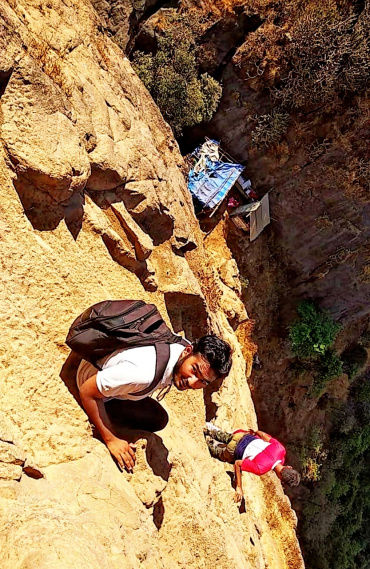 While climbing the steps one should use both his hands and legs as the height of the steps comes up to your knees and there is no support to grab with your hands. Therefore it is advisable to climb the steps holding both the hands and legs and crawl upstairs.
It is also advised not to take selfies during this patch as there are incidents of accidents reported. This is extremely dangerous patch so climbing safe by taking care of yourself and fellow travelers must be kept in mind.
Once you reach at the final patch which is completely inclined rock, you need to climb up with the help of rope. There are two support persons who will guide you to climb with help of rope.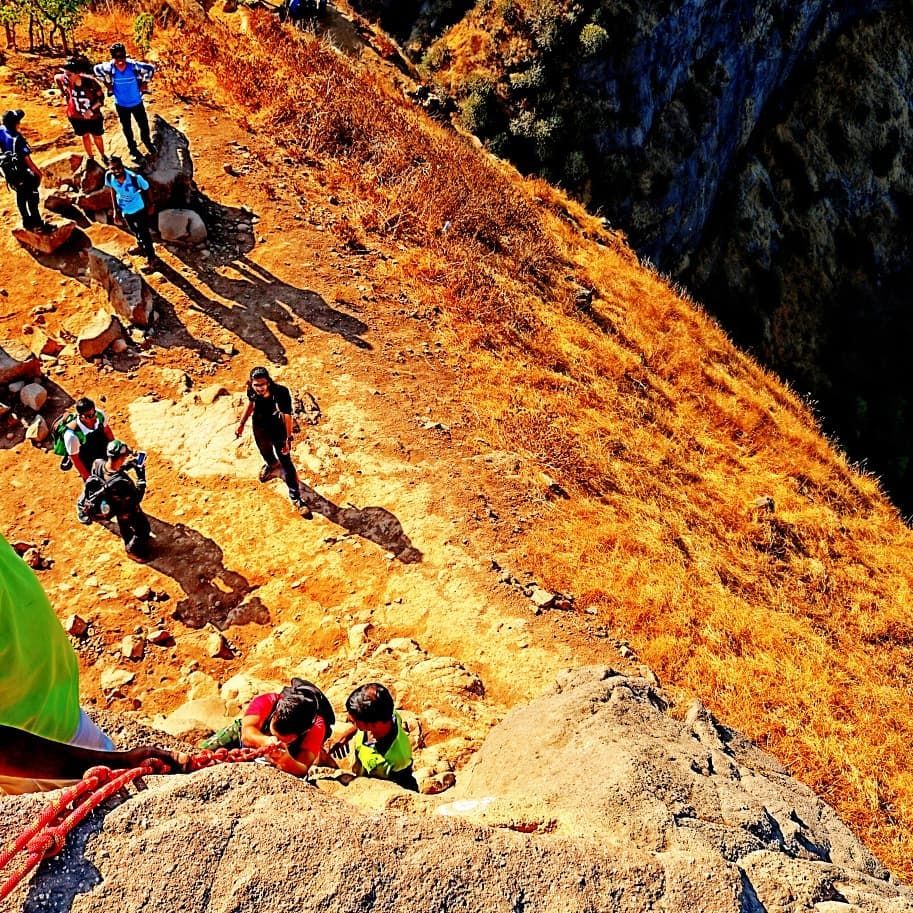 One must have a firm grip on the rope and must not leave his grip whatsoever.
Admiring the world from heaven...
After completing this patch you are at the top of the Kalavantin Durg, it completely feels heaven by the surrounding view of the blue sky, clouds and the fog covered mountains.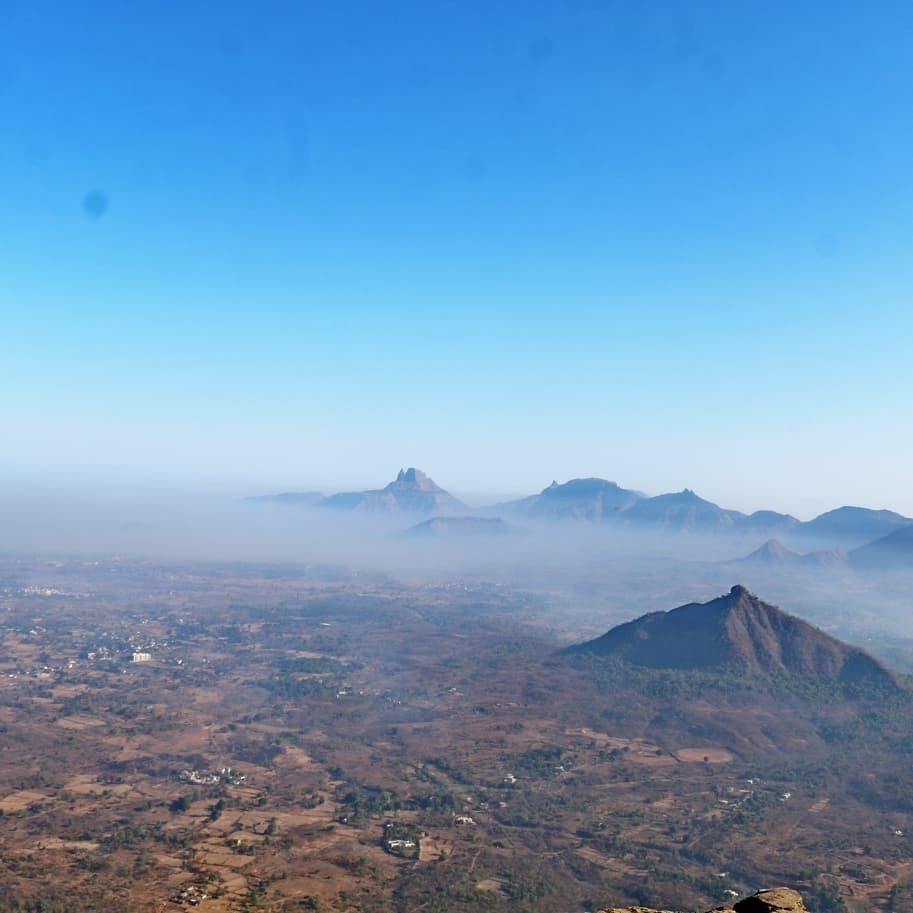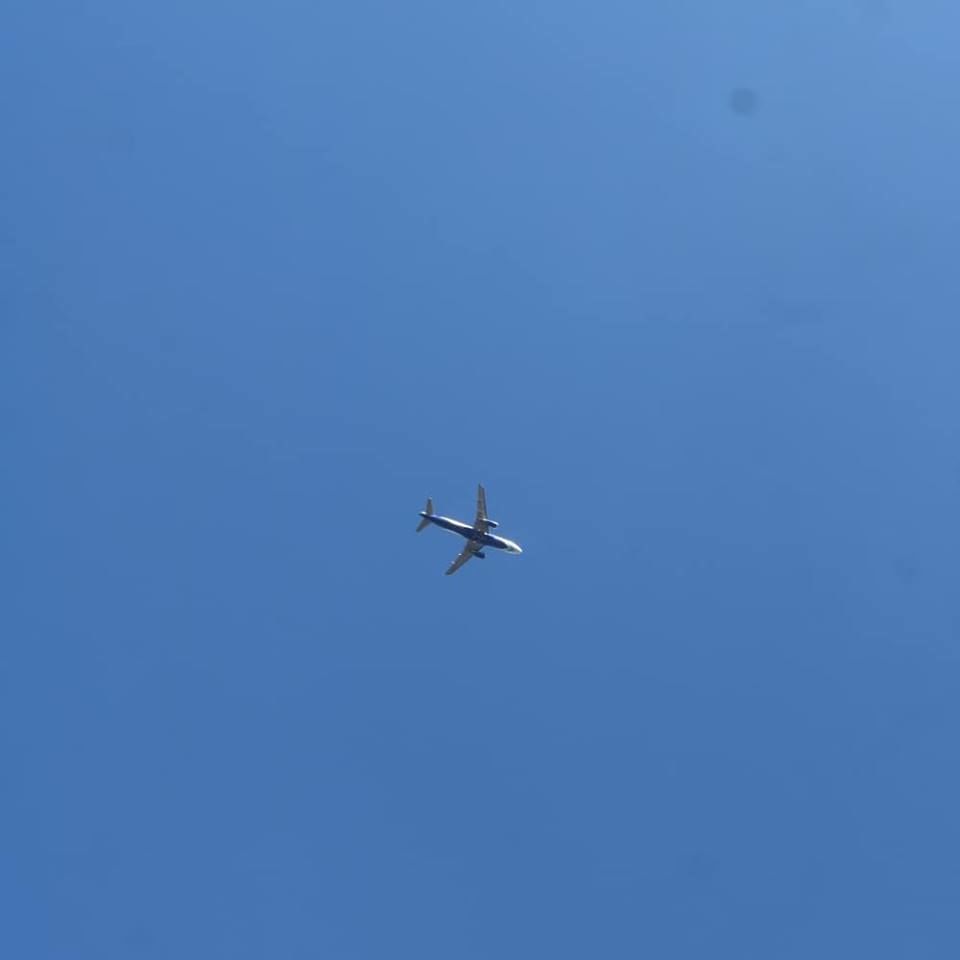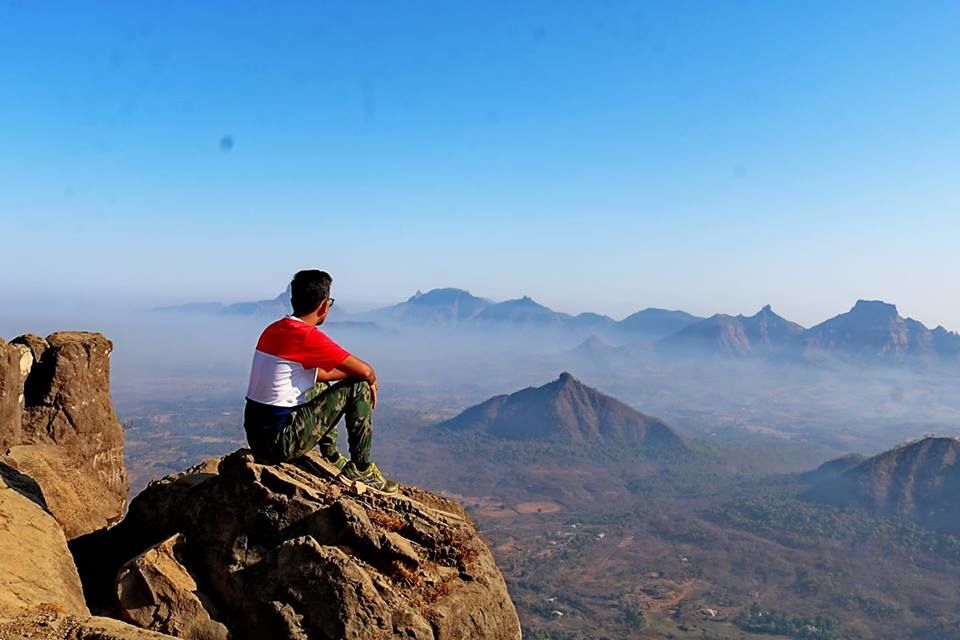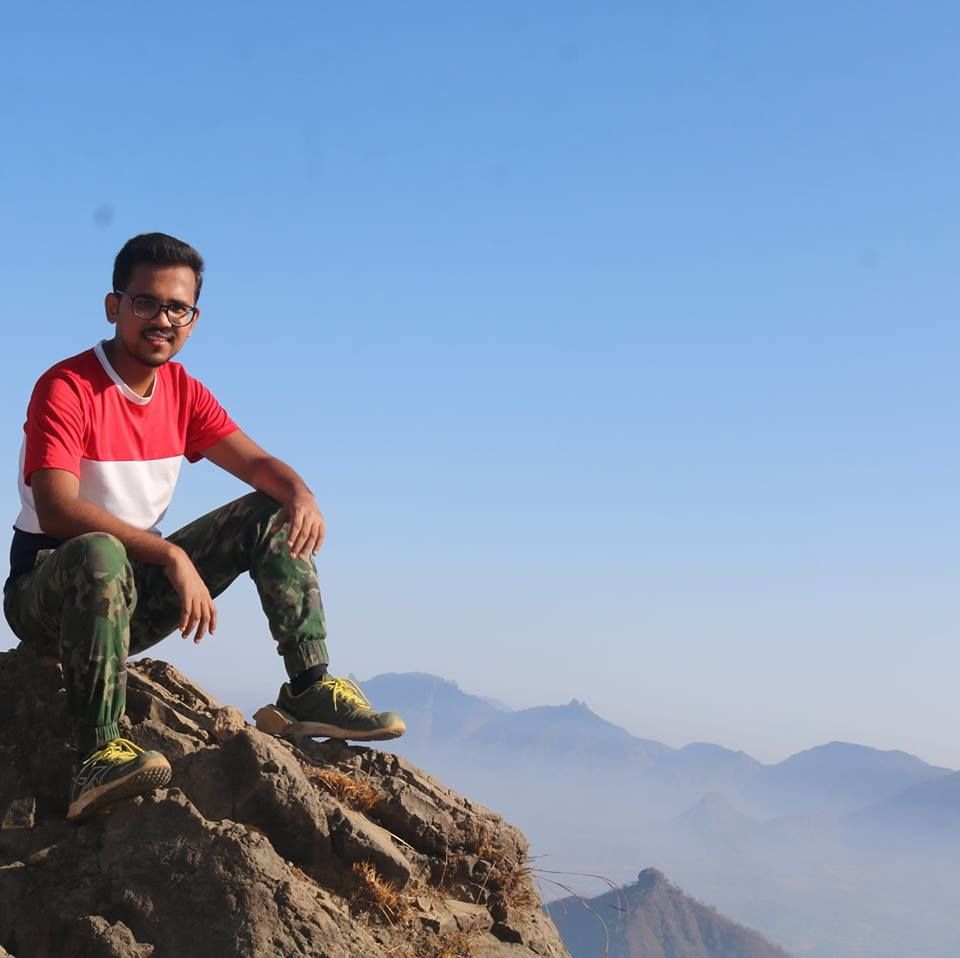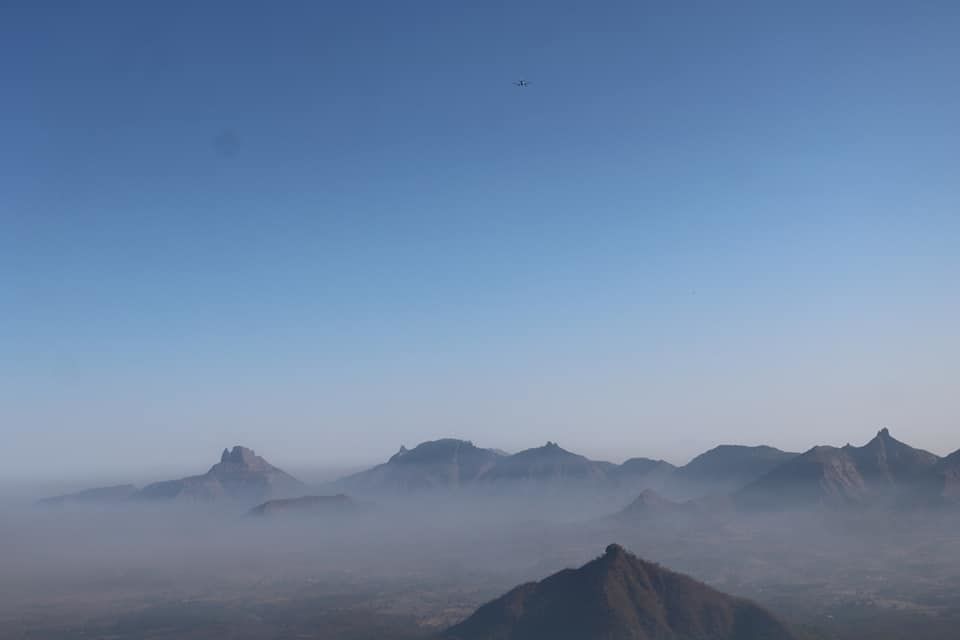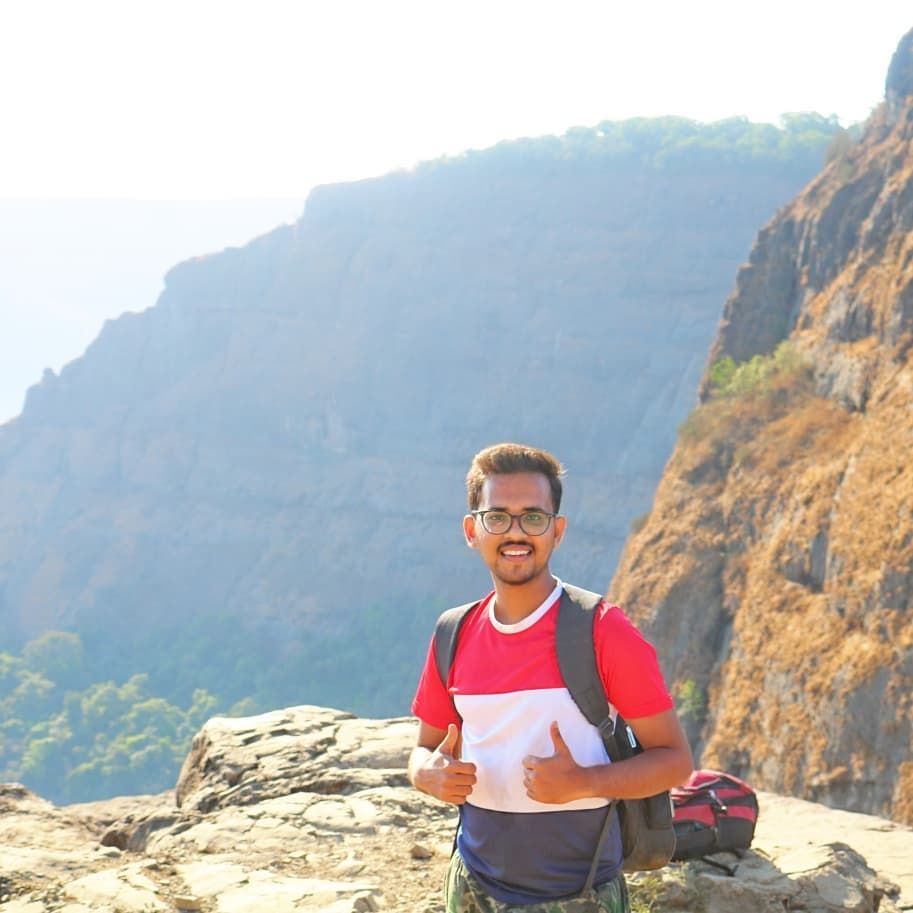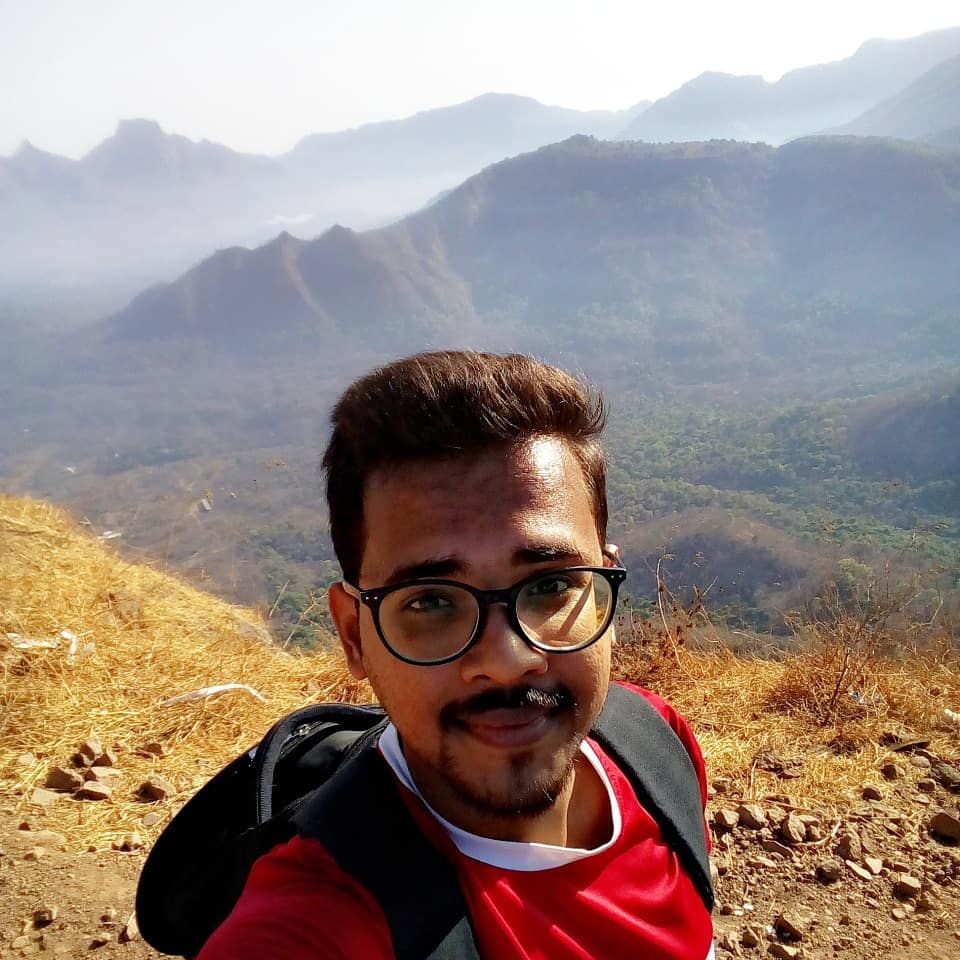 Orange Maratha Empire Flag with Chhatrapati Shivaji Maharaj riding on Horse stands tall on the peak of Kalavantin fort. Its indeed heaven up there, you feel relaxed and all the tireness you felt during the climb just vanishes away while admiring the beauty around.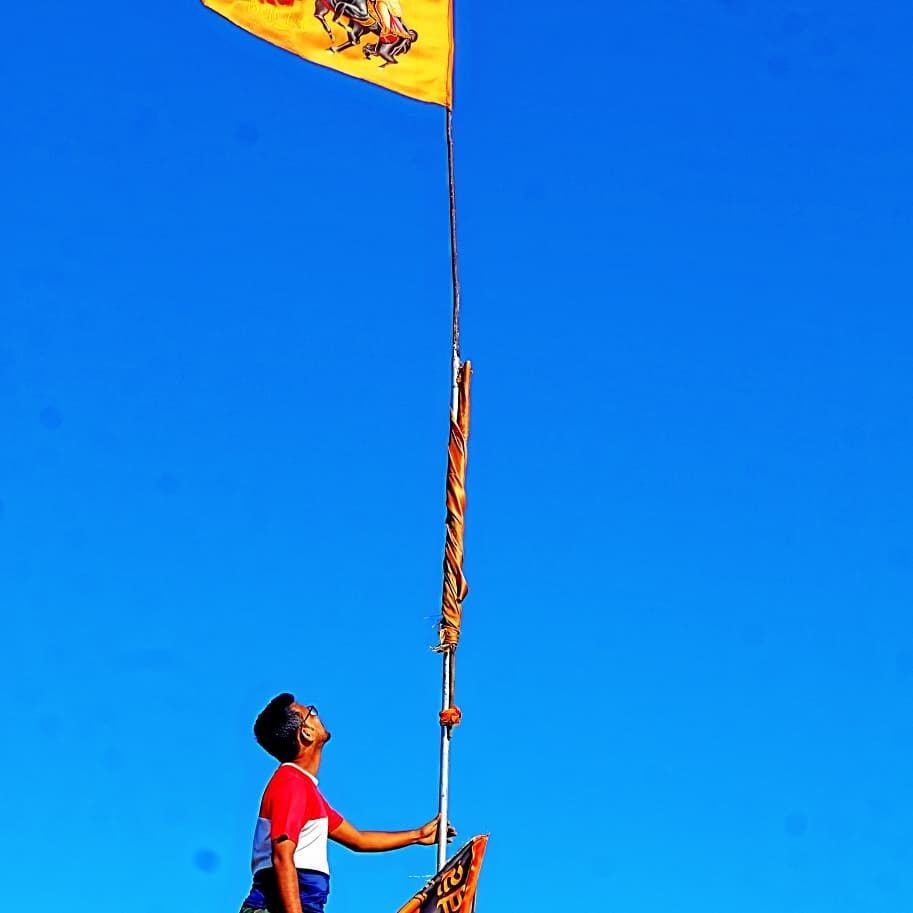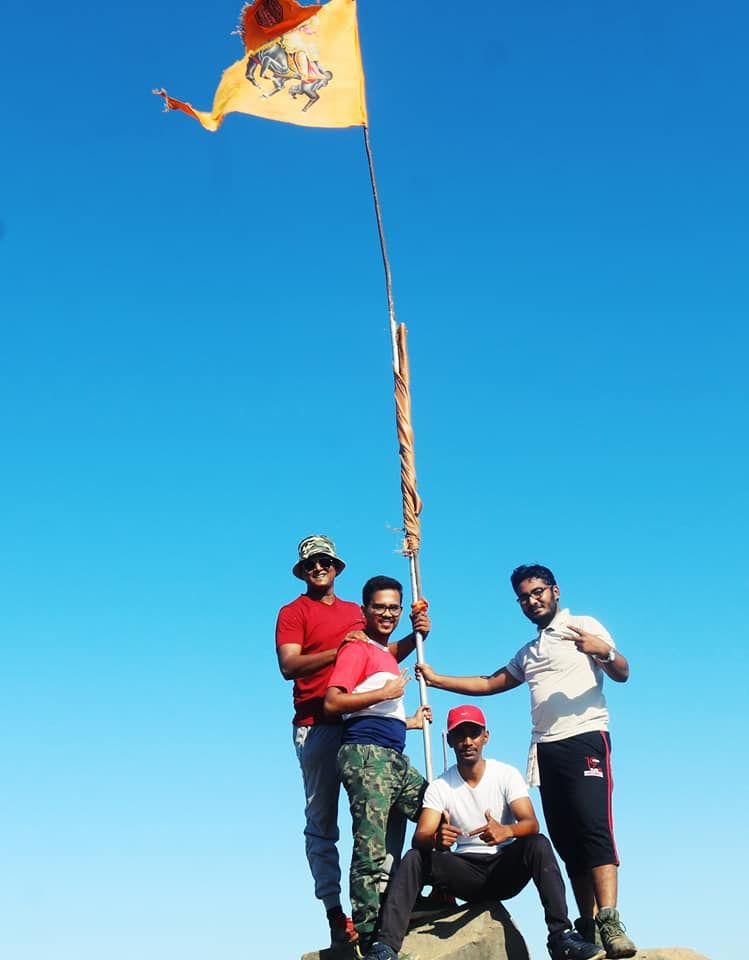 Conclusion:
One who wants to explore this fort, can visit any time of the year except during the monsoon. The rock steps and the inclined climb is extremely slippery and may cost you your life if you are not careful enough. So it is strongly advised to avoid visiting Kalavantin during Monsoon. There are many accidents where people have lost their lives while climbing this fort and hence it is called as one of the dangerous fortress.
People suffering from Vertigo should avoid this trek, as this can be dangerous for themselves and also fellow travelers.
Regrading planning your trip, it will be most convenient if you plan to stay at night at the Prabal machi and then continue your trek next day early morning. Planning so, you can enjoy night trek experience and also beginning the trek early will give you best views and moments of life by exploring the sunrise from the top and the morning fog covered mountains. Happy Trekking…!!!