So I started from Chennai on 21st night. Had booked KSRTC Rajahamsa Executive bus, which starts at 22:09. Those are quite good for ₹450. Reached CMBT by 9 on train and metro rail. Had some chana poori at the bus terminus. Found out my shoes got torn on my way, so bought a new pair of slippers from a shop inside the terminus, and dumped the old one.
Bus started almost on time. Put my earphones on, for Leviathan Chronicles podcast. But have a long bike trip next day, so had to doze off early. Just to be clear though, I am not the one whose gonna drive.
Day 1
We started from Bangalore Marathalli around 9 am. Had a big breakfast and started for 180km to Mysore on Scooty. I was the navigator. I mean I was holding the phone to check on google maps where to turn. After we came out of the town on set on Bengaluru-Mysuru Highway it was almost straight. We stopped by a few times to ease our buttocks. There was a complicated flower shaped flyover too where we went off road once, thanks to google map rerouting.
After finding a few hotels full, checked in into a hotel called Garden City for 3 days. ₹600 per day.
By evening we visited Shuka Vana. An aviary inside an Ashrama, which recently set the Guinness world record for 'most bird species in an aviary' with 468 different species. There were a lot of different kinds of Macaws and parrots.
Then we visited Mysore Palace around 4:30 pm.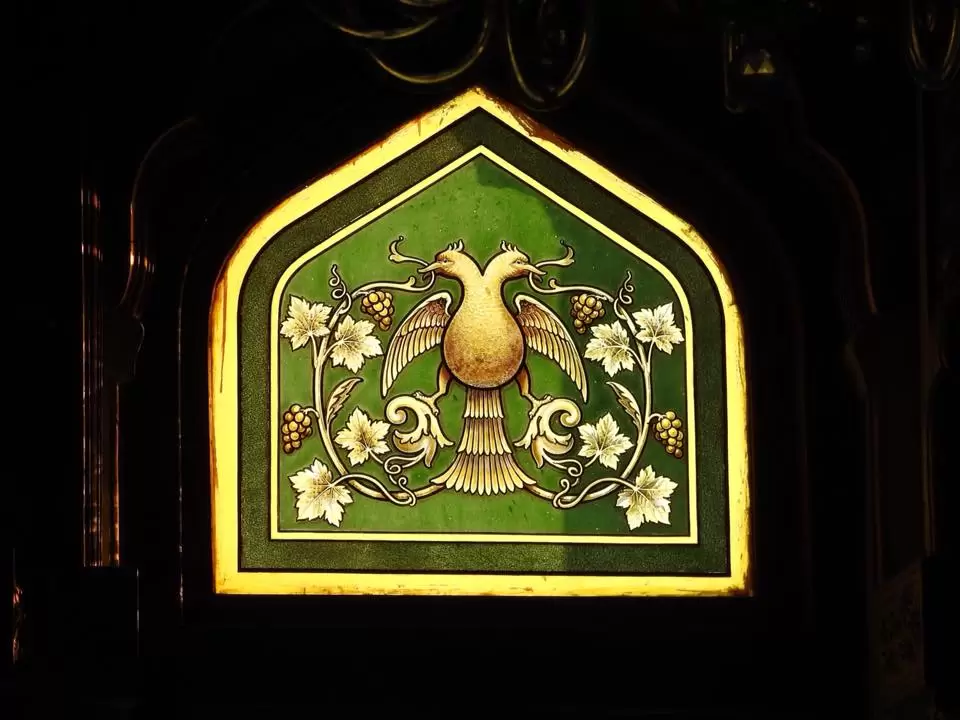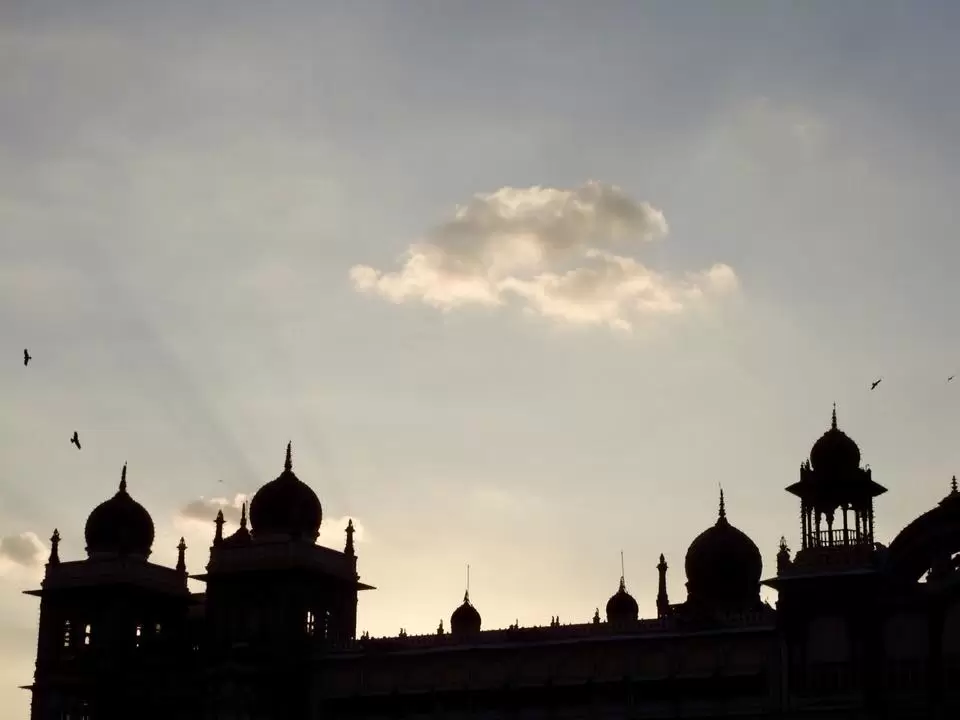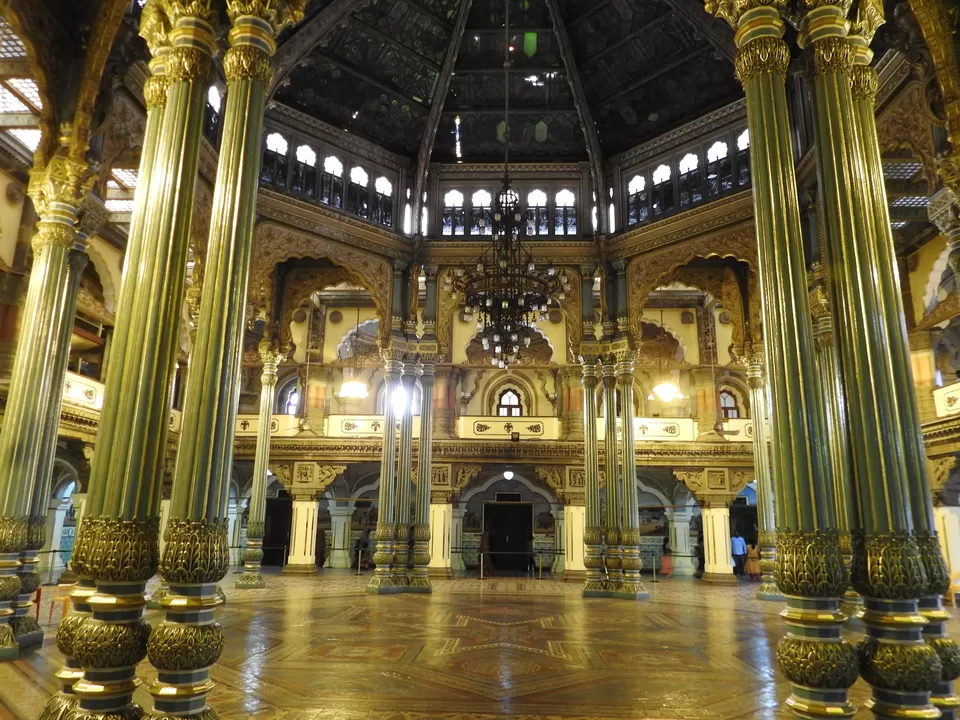 There was a ticket of ₹50 per head. The palace was in middle of a large yard. On one side there was a temple. The entrance had a big gate. The had to put off our shoes for going inside Palace. There was a lot of crowd with a lot of school boys. No photography was written, but they almost everyone were shooting and security didn't object.
Google StreetView - Mysore Palace
Returned hotel by 6 pm. Had dinner nearby and bought a plum cake for next day.
Day 2
We started early for Bandipur by 5 am. It was a 100 km drive.
We didn't have a jeep booked from before and they were all full. So took bus. Started around 7:30. There was a ₹300 per ticket and ₹100 for camera. Didn't see a much though. Few chitals, peacocks, boars and some birds. There were a lot of monkeys on the parking area.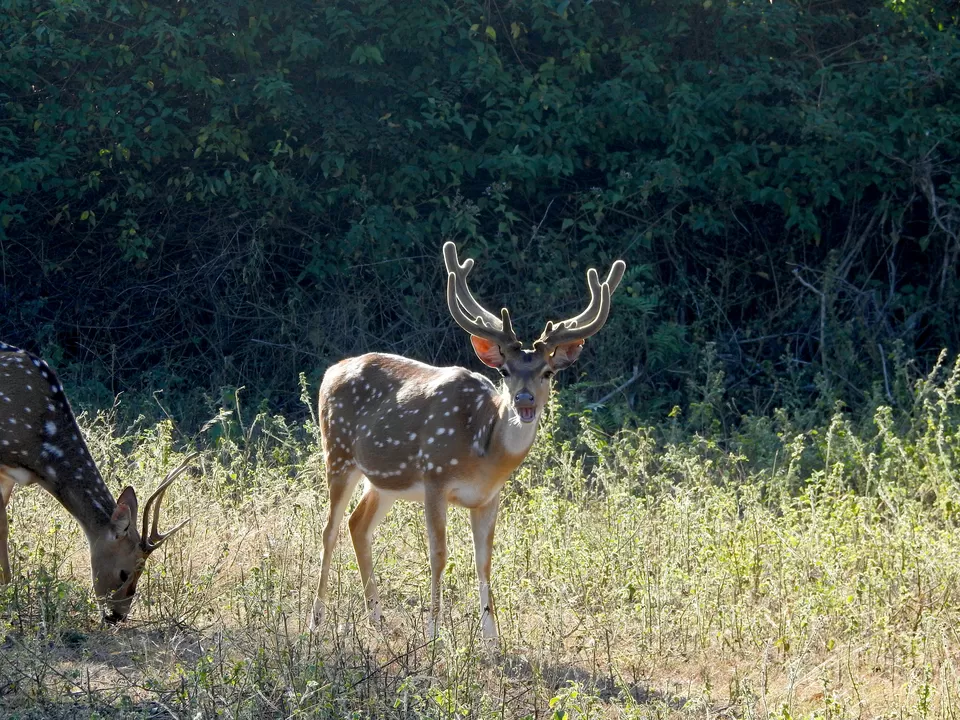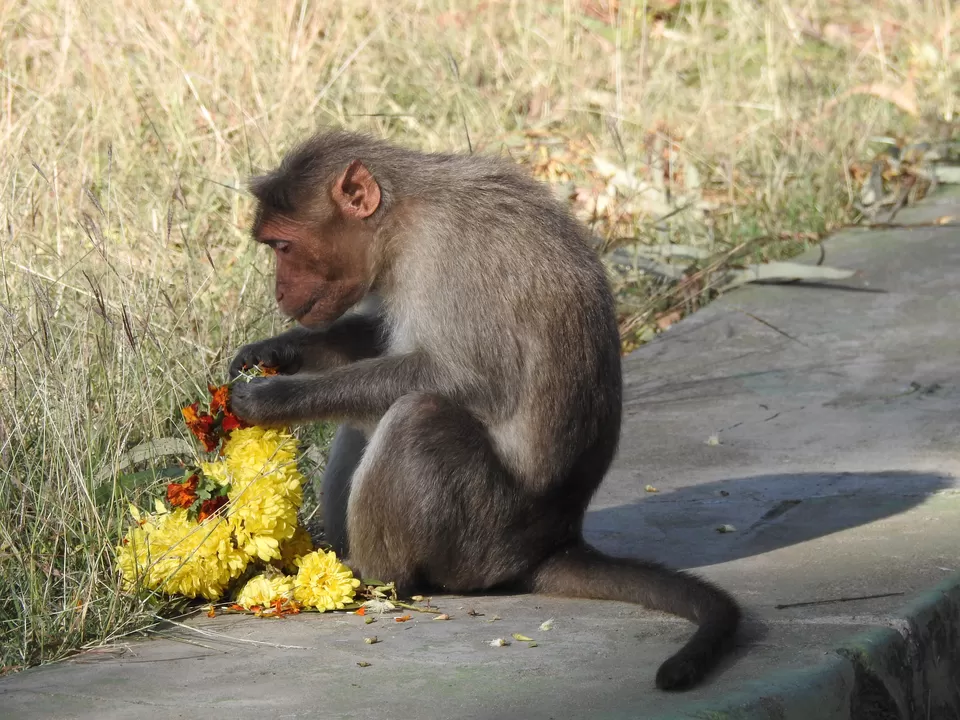 On our way back we had poori at a restaurant. After returning to Mysore, we decided to go to Ranganatittu directly as it Bandipur was a bit let down.
It was about 15 km from Mysore. Reached there around 12. There was a charge of ₹495 total for 2 people including cameras and boating.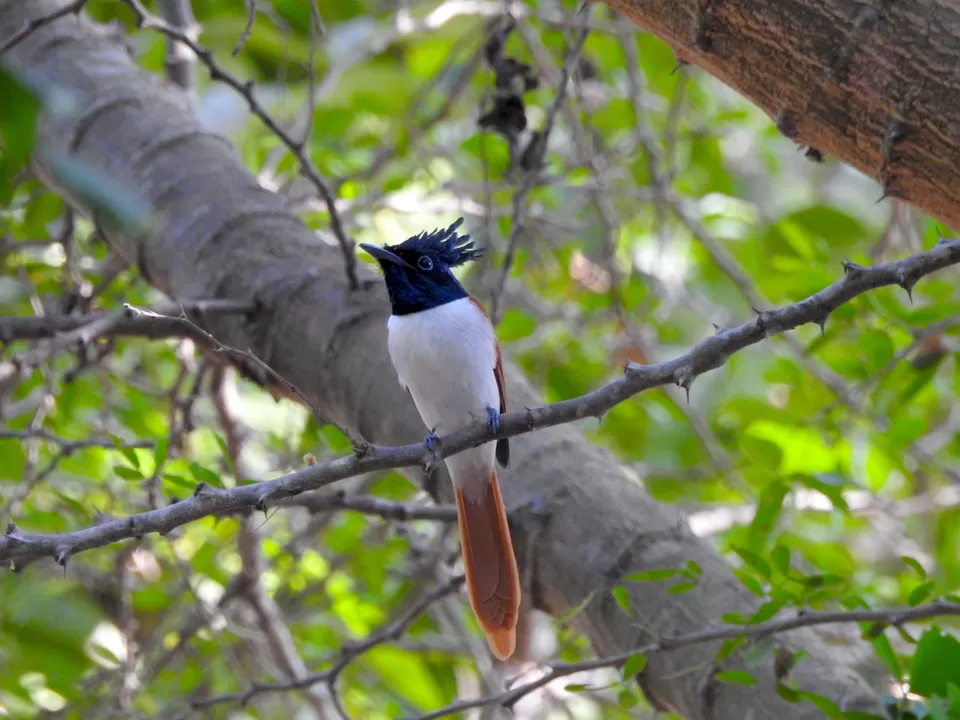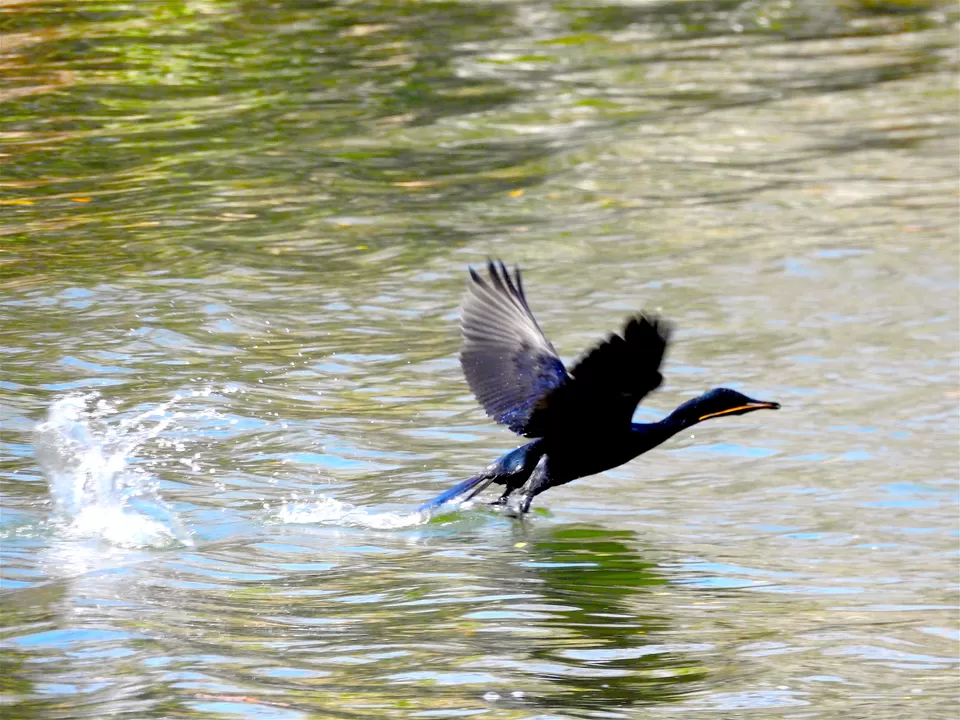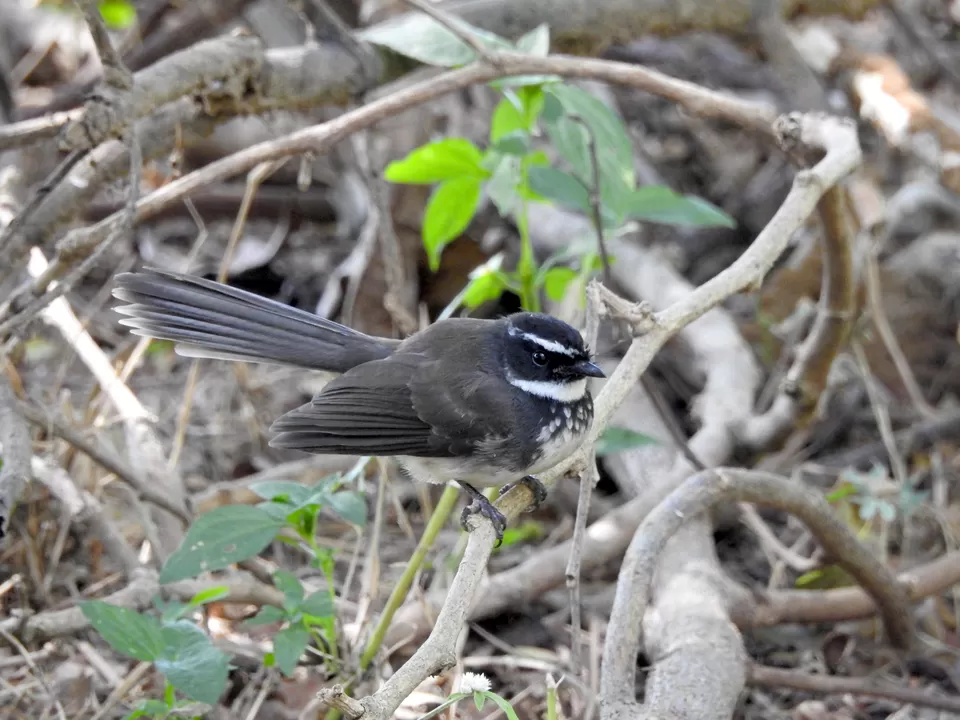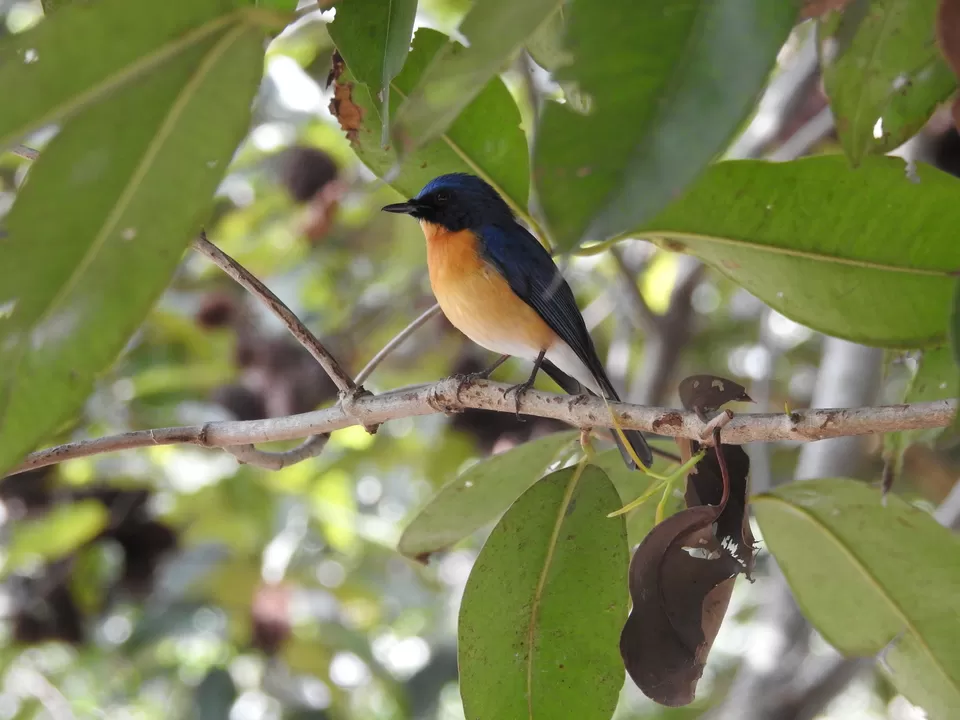 There was a lake full of cormorants, darters, bats and pelicans. And few crocodiles sleeping in some places. We took a stroll around the place quite a few times. There was a garden where we saw a blue flycatcher, paradise flycatchers and fantails. We took boating after 2:30 to take a better look at the water birds and crocodiles.
We stayed there till 5 pm. Then returned to hotel.
Day 3
Started early morning for Chamundi hills. 15 km. Reached there by 6:30. Saw the sunrise.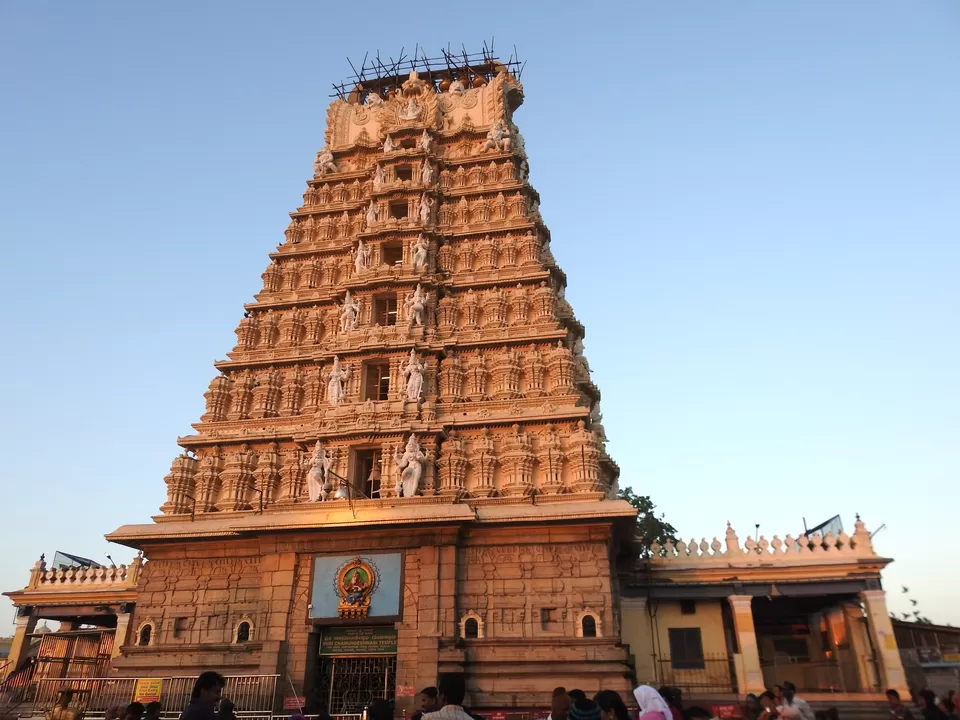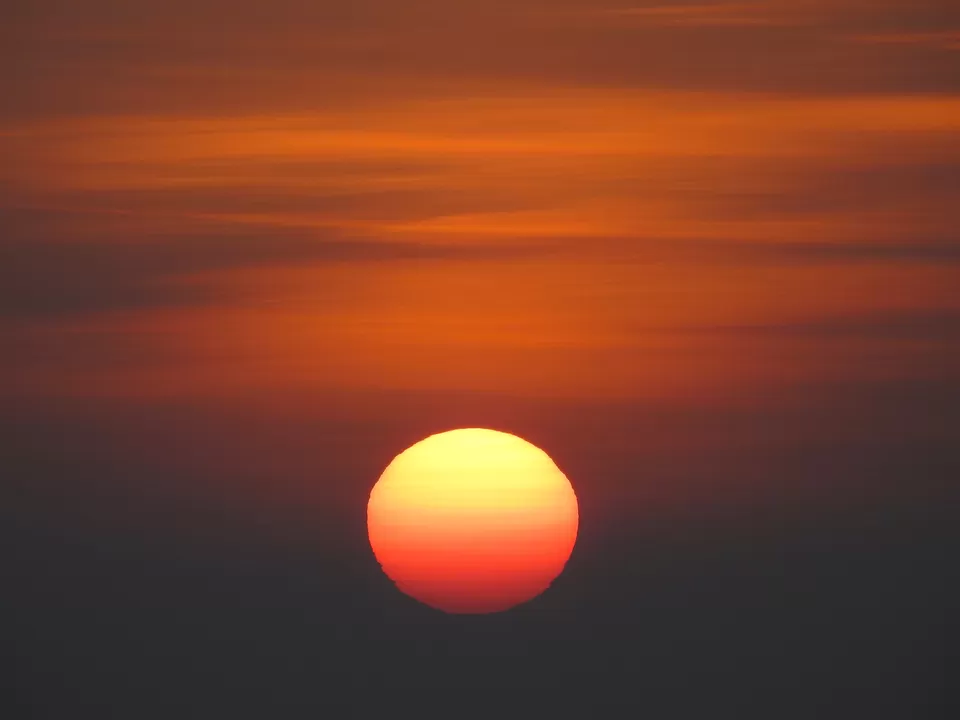 Then there was a view point, from where we could see the whole Mysore city. The Palace, race course, a big hospital was quite eye-catching.
While returning we stopped by St. Philomena's cathedral. It was big. And there was a whole lot of kites. We found a pair of Egyptian Vulture nesting on the left side of the church. After some search found out that they are endangered species. On my first sight through the tele lens they looked kind of like lion.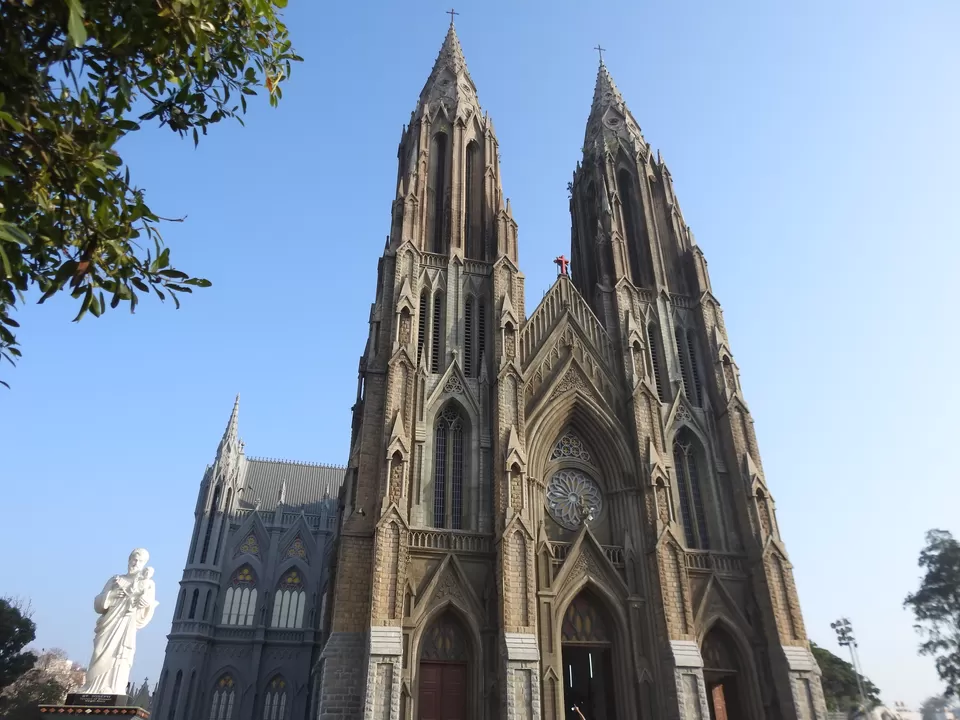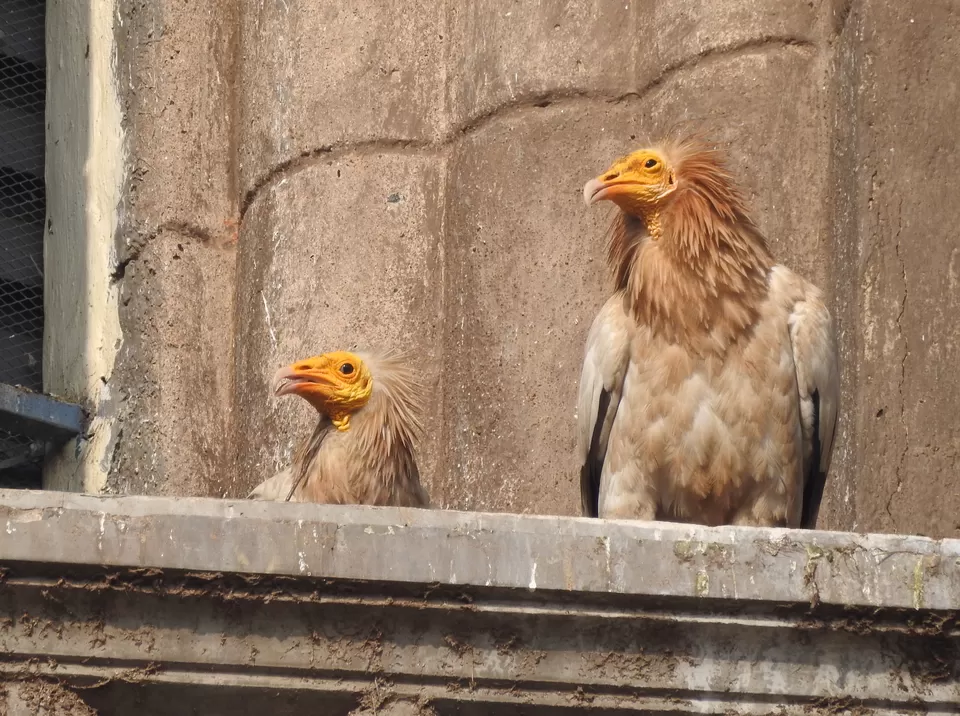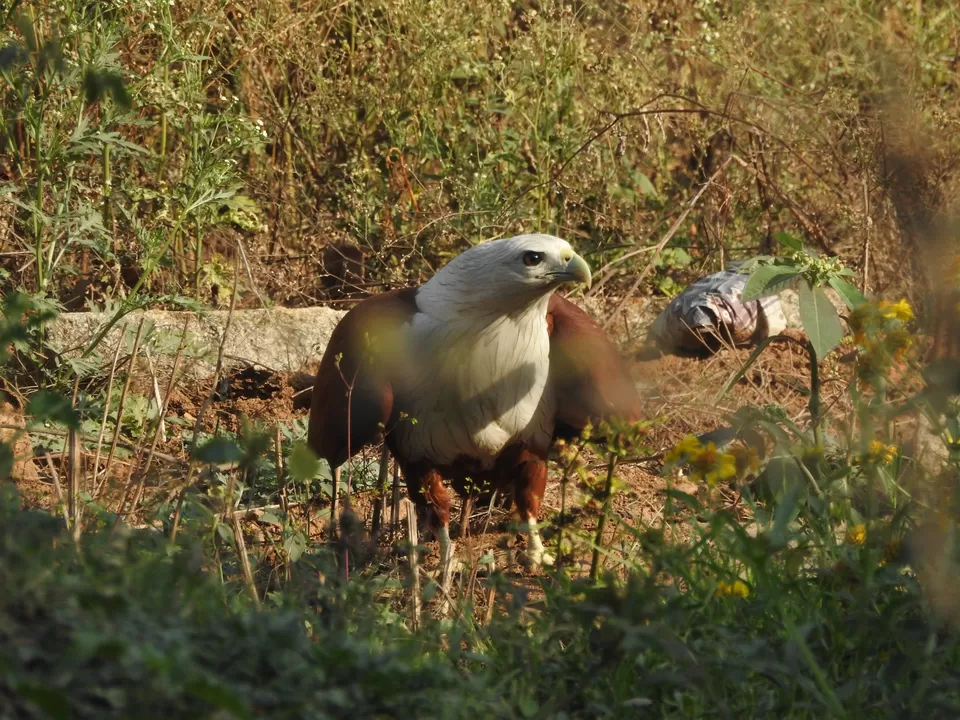 Then we returned to our hotel. Had breakfast and started for Bangalore. We had to cancel our hotel booking for last day, as we had already visited all the places we wanted to.
On way back we stopped at Ranganathaswamy Temple at 11 am. It was about 30 km away from Mysore.