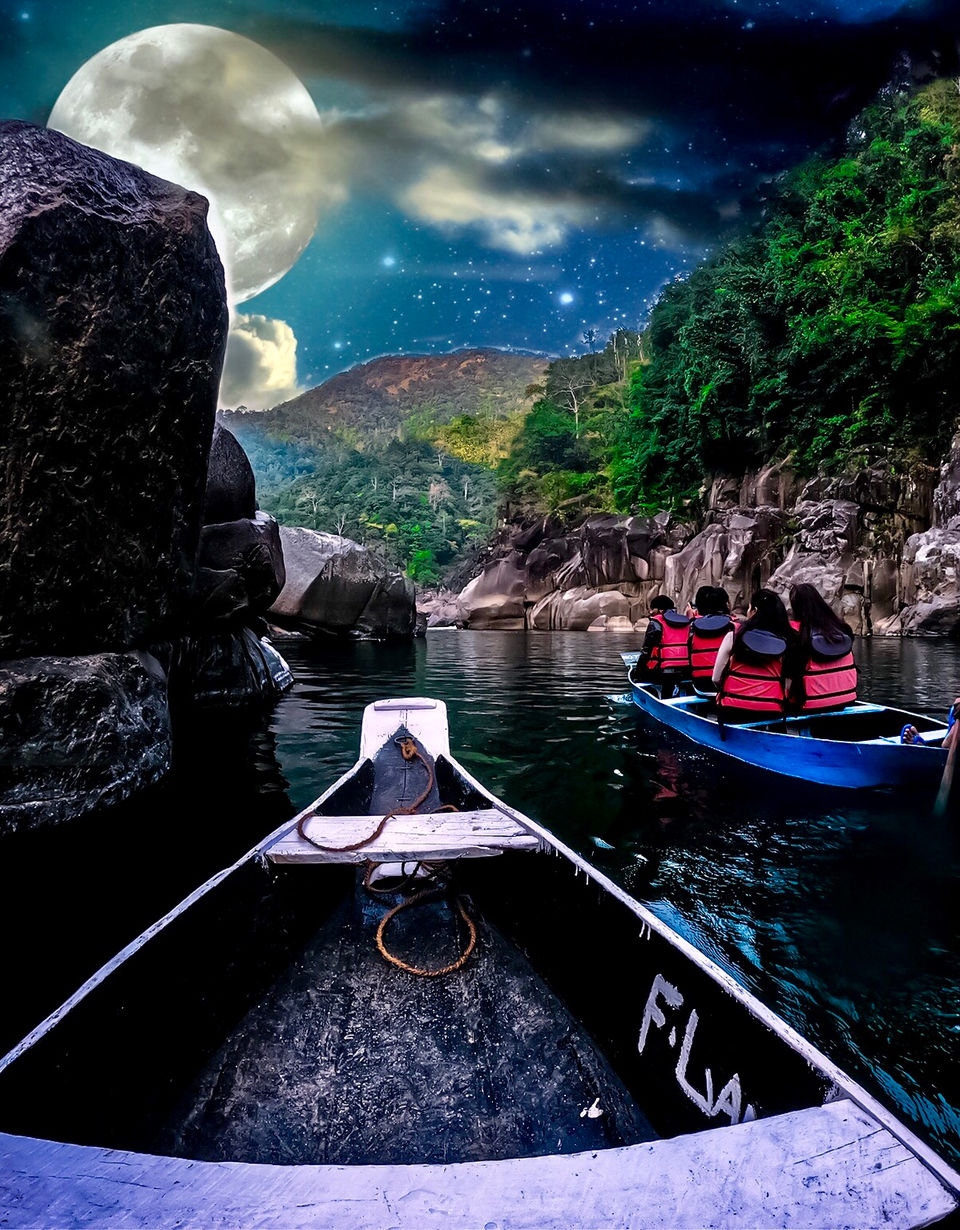 Hey! Enthusiastic Travellers,
Welcome to my travelogue of the year 2019.So lets start with how it happened actually and how I made it a budget trip.Well I had got an invitation of my friends wedding at Agartala.First It was a shocking news for me cause my friend is a "Pahari Guy" from Uttarakhand and he was getting married in Agartala with a Bengali girl but after that I was super excited as I was getting a chance to see a Bengali Wedding and toö explore the NorthEastern part of India.Now I'd to think about the budget as I had spent so much in gadgets and other thing the previous years.I live in Nainital and if I opt train it would have been a real pain in the ass cause the journey is too long by the train.So I had to go by airway anyways(and thats too in budget).Now in this post I am not talking about the Agartala visit as I have already posted the pics.I'll just talk about the Meghalaya part.So friends if you directly book your air tickets to Shilong it will be expensive so always book your tickets up to Guwahati(I am taking Delhi as a boarding point) as they are cheaper than directly to shilong.when you will reach Guwahati take a share taxi to shilong which will cost you around 400-500 Rs.After reaching Shilong take a budget hotel either by a app or by going directly to the hotel.Sometime hotels give you better price than the apps.So atleast try once.When I reached Shilong I did the same and got a gud hotel within my budget.In the dinner I took several type of fishes in a famous Bengali Restaurant there named Suruchi.Other things you can try are Roasted Chicken and Pork which is readily available in the main market as a street food.For the next day I called a guy Nishant whose parents had met me in the marriage and told me that He runs a travel community with the name "Chalo Hoppo" which specifically arrange trips for the North Eastern part of India and one of the best in North-Eastern India.
I called Nishant and asked him where to travel as I had only three days.So he told me to go a place called Shnongpdeng which is near Dawki and to spend atleast one day there in the camp (Thankful to him I stayed there) and after that two places Rainbow fall and living root bridge at cherapunji.
So with this itinerary I decided to wake up early next day morning and dozed off.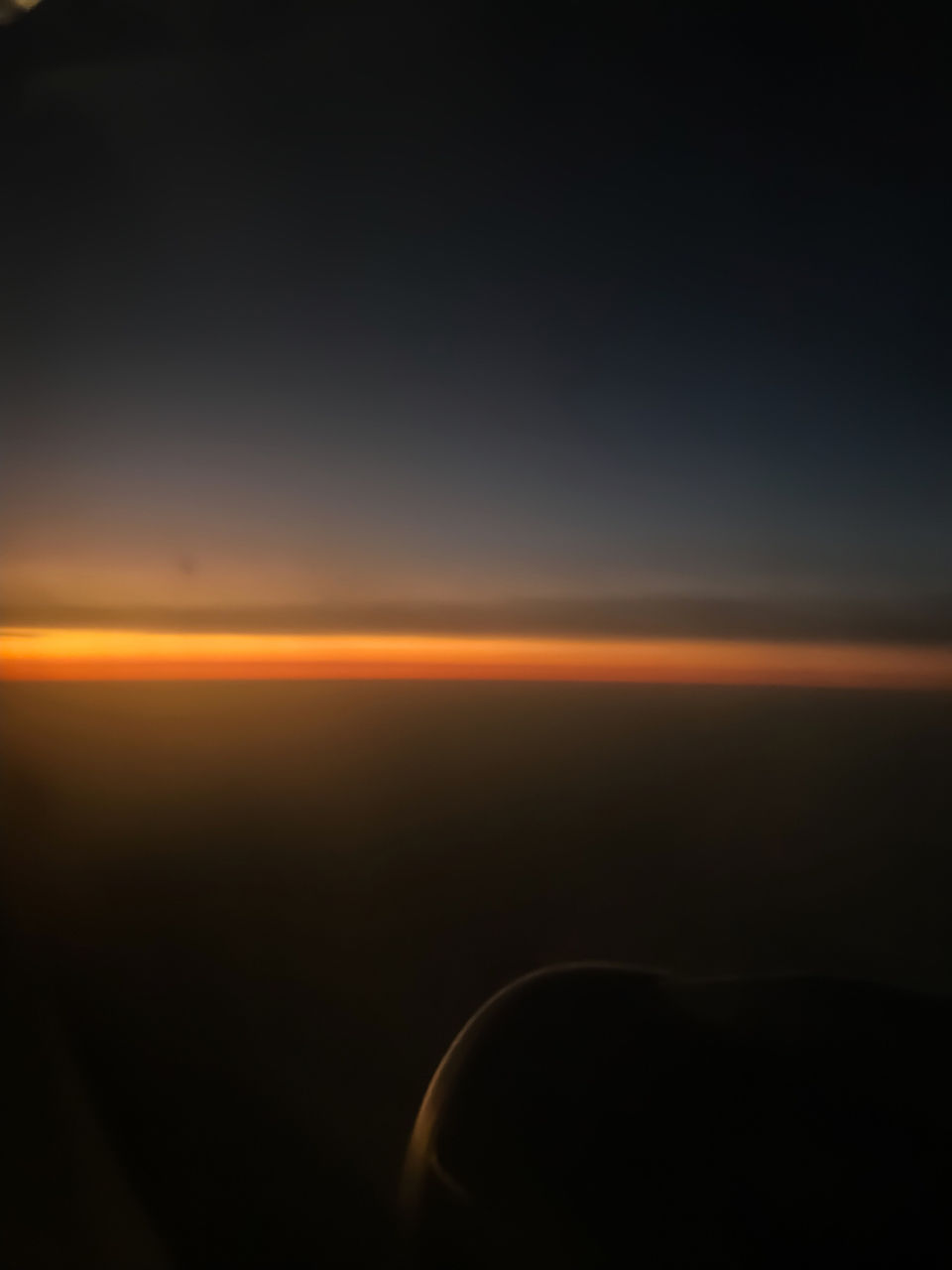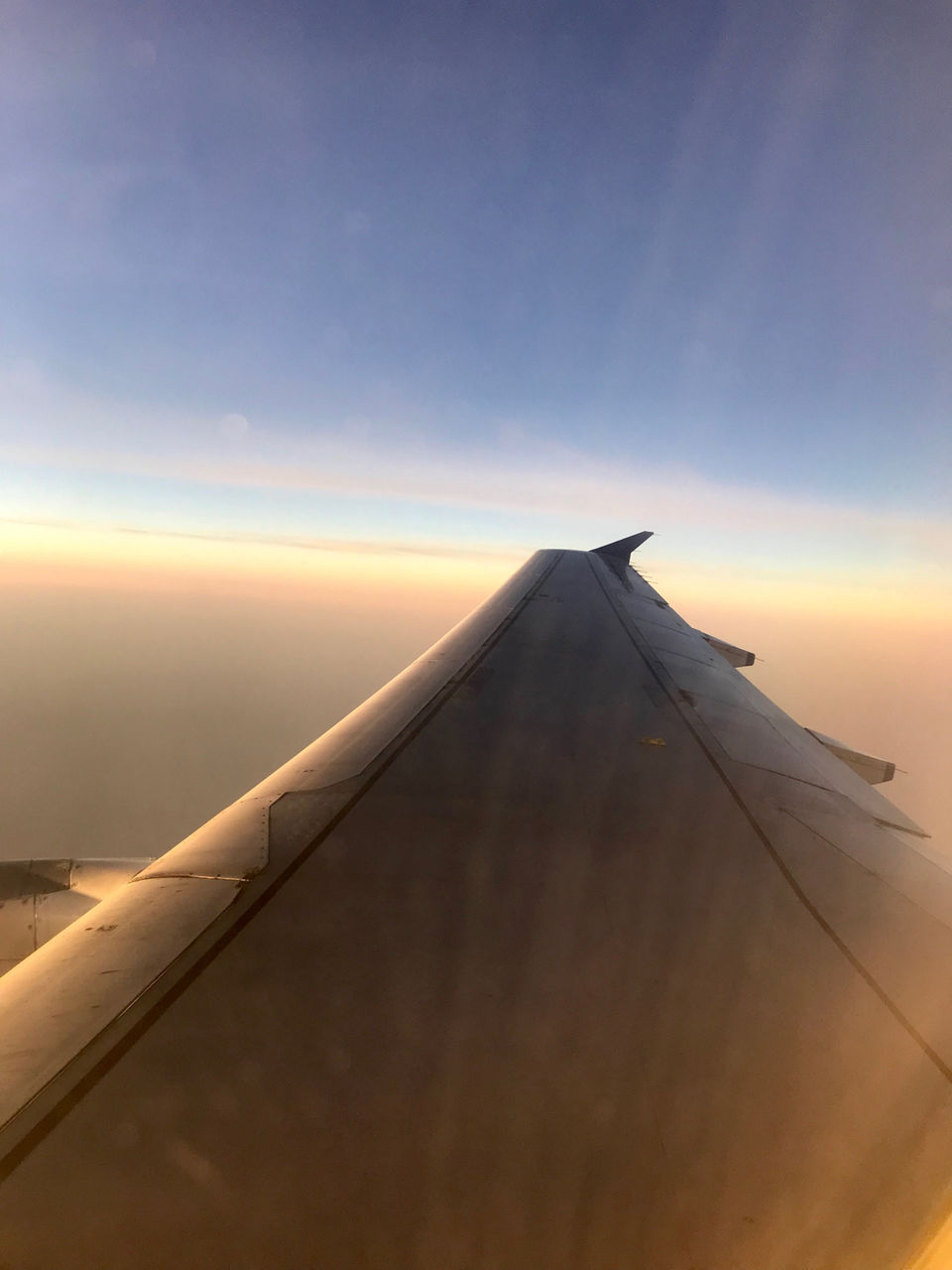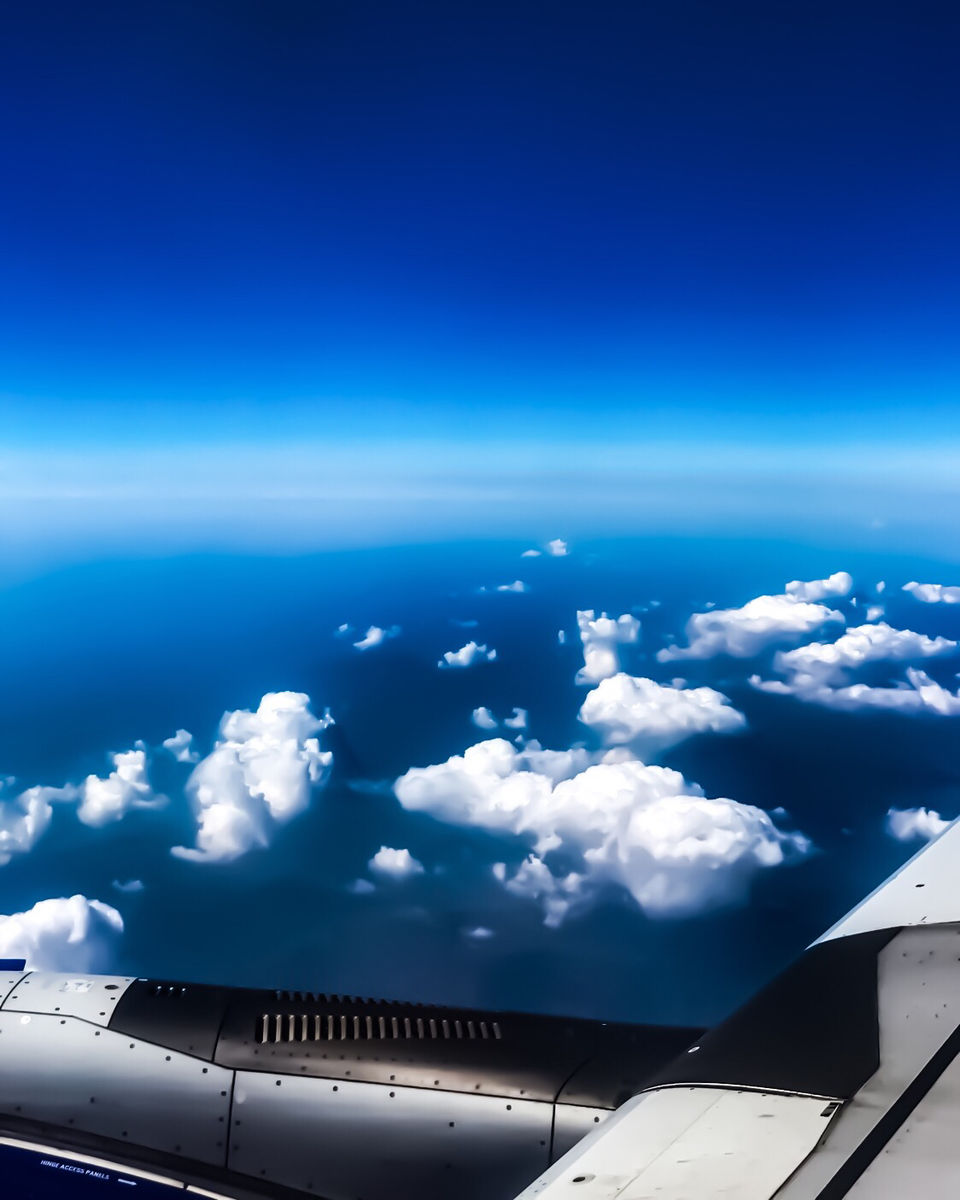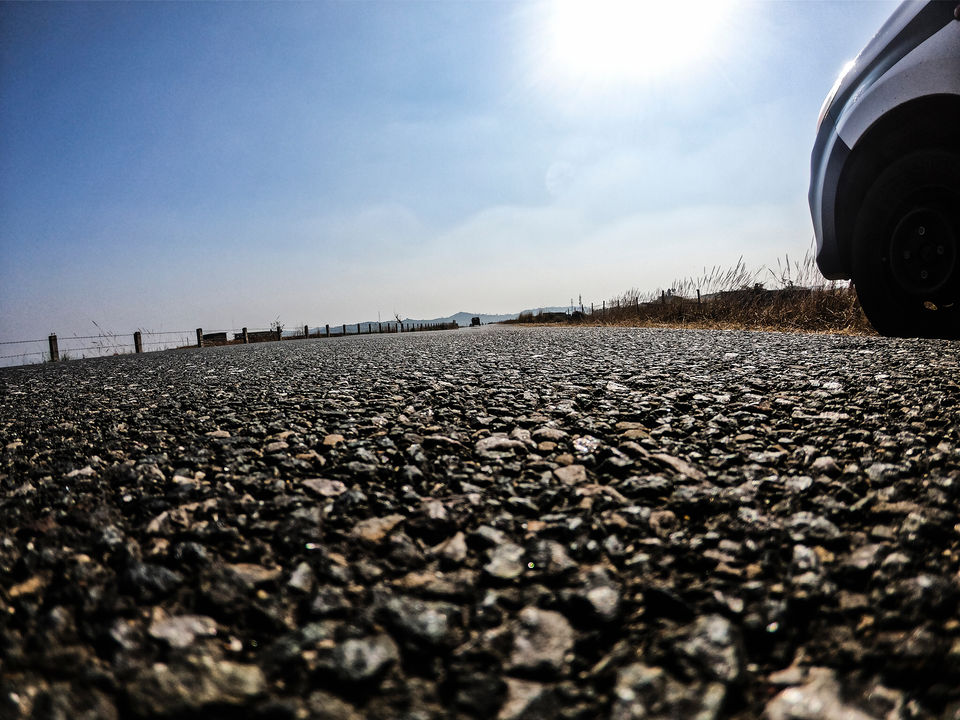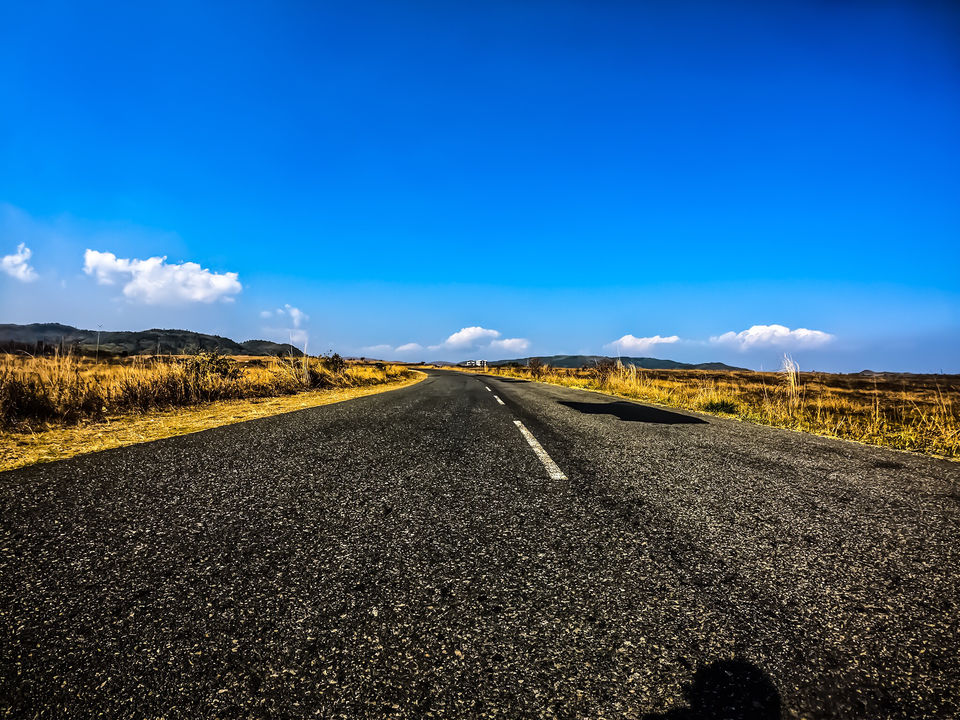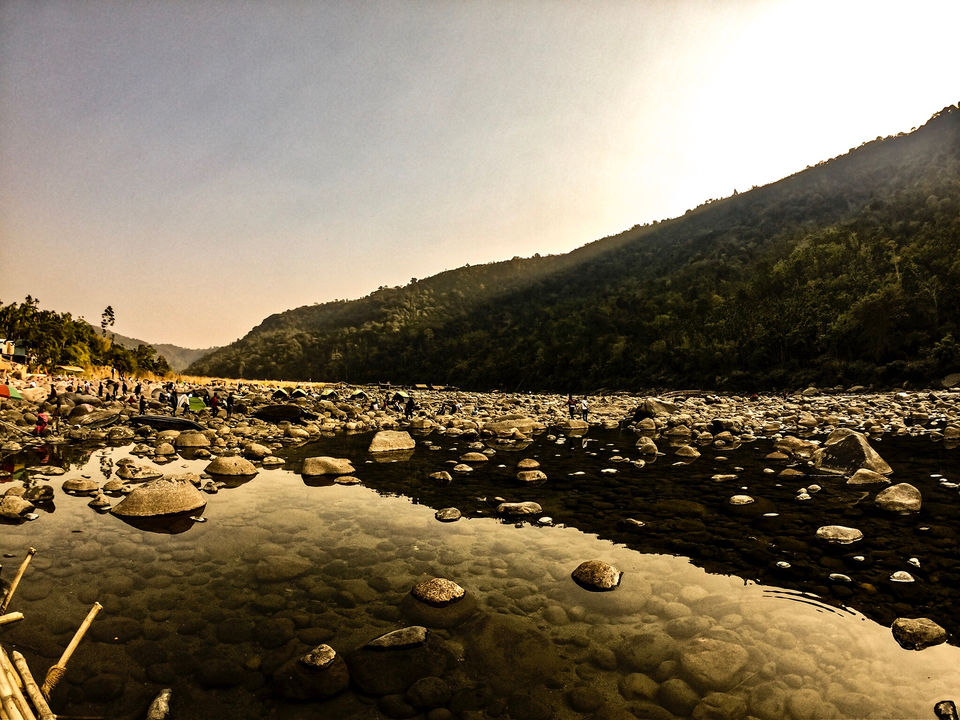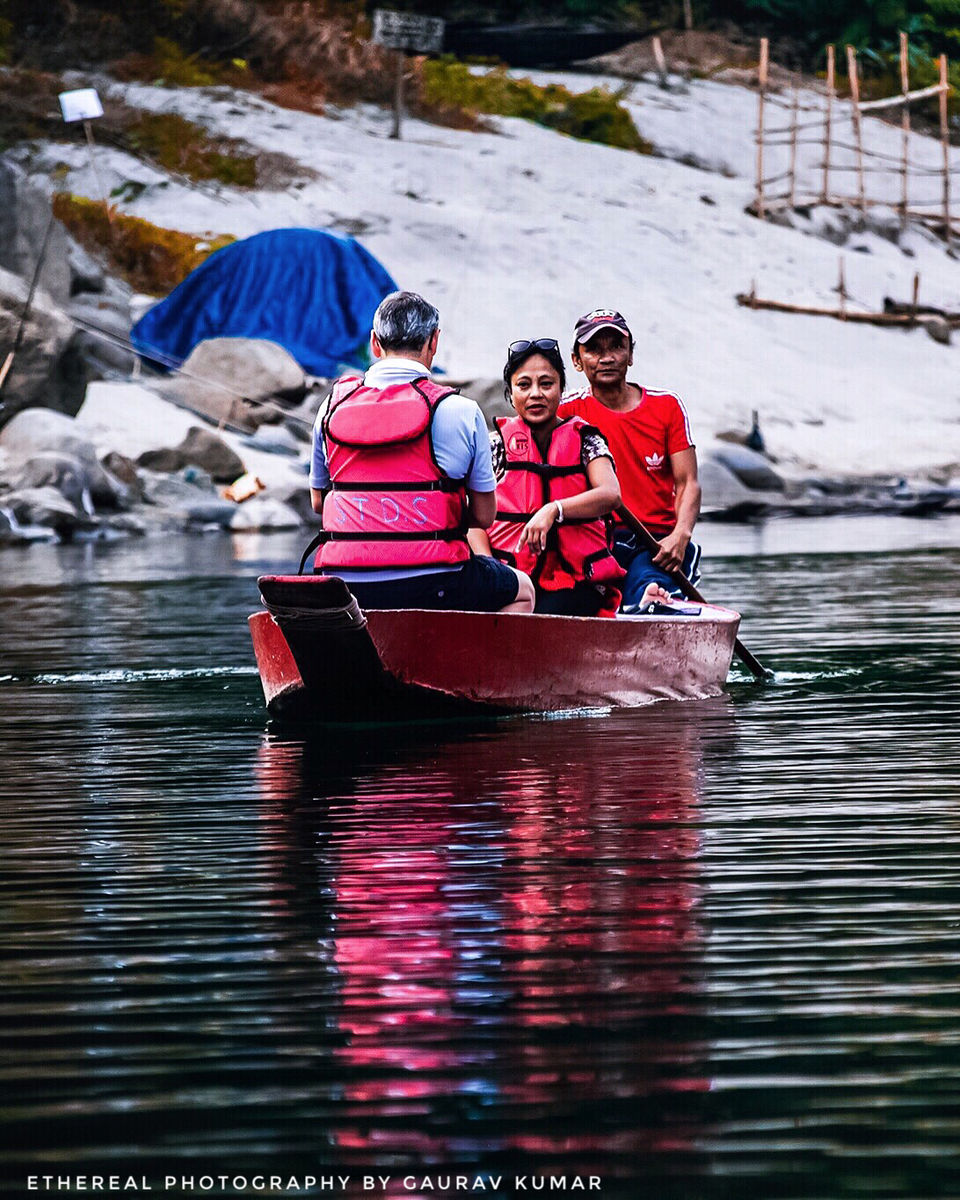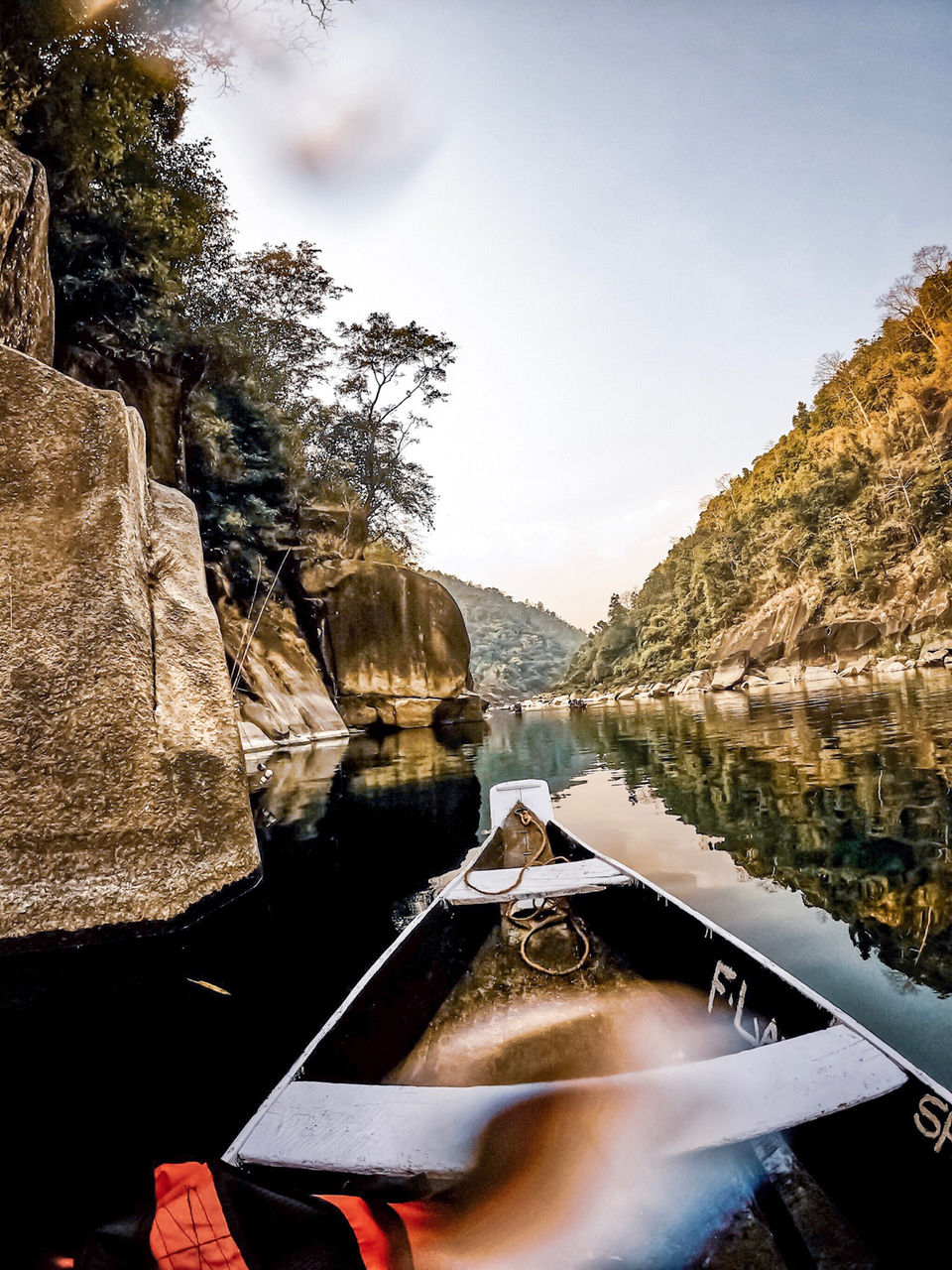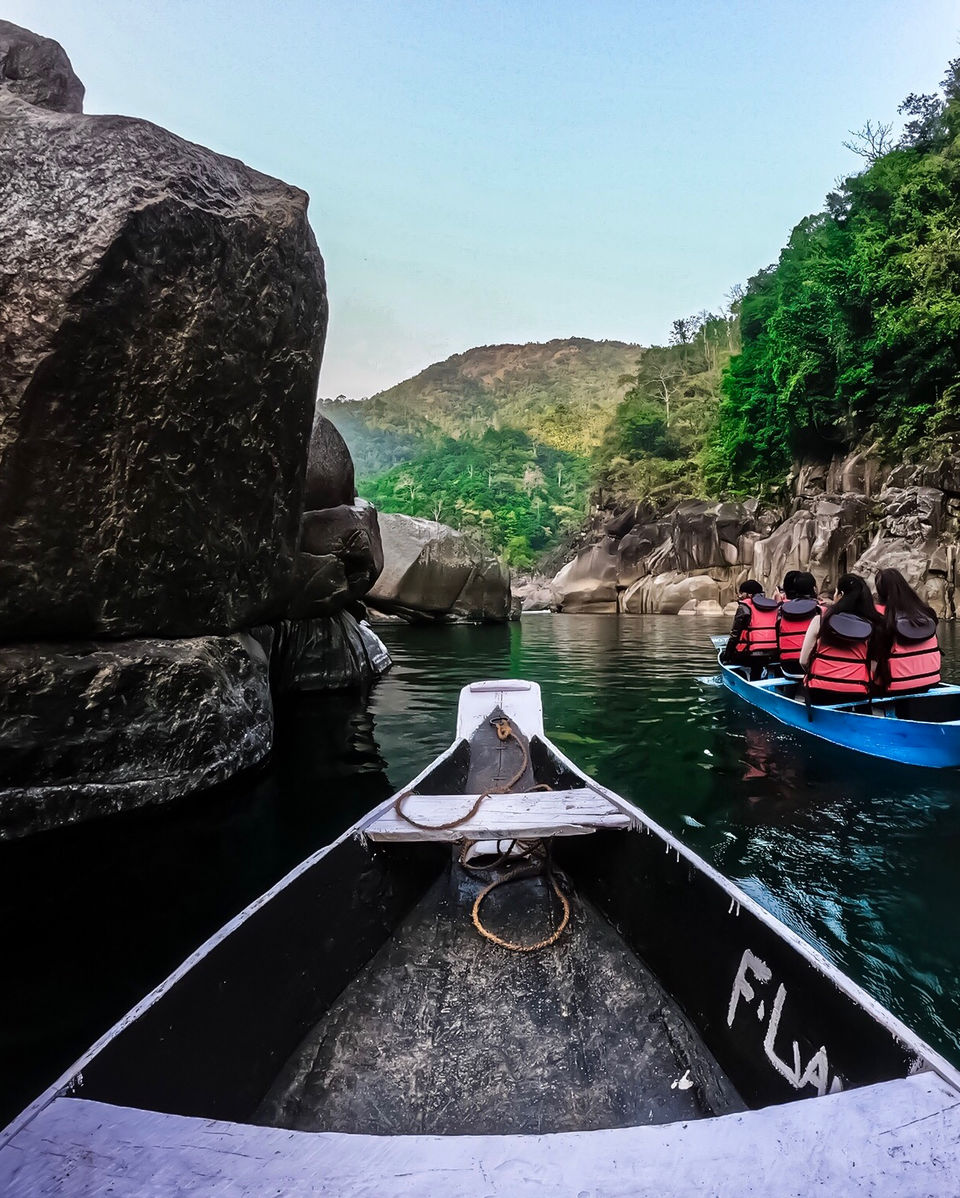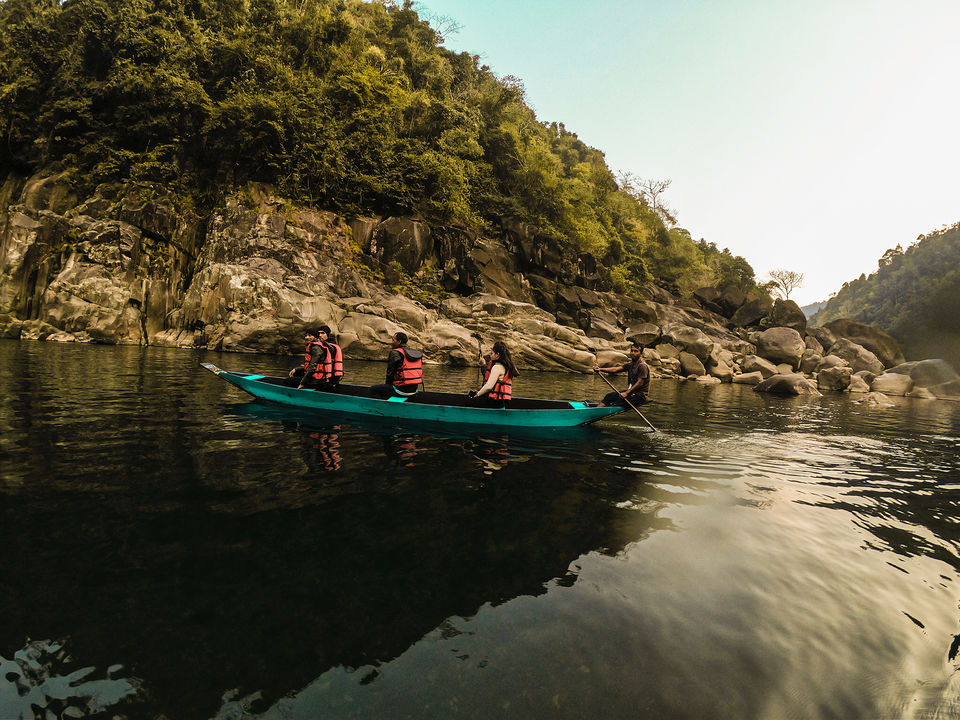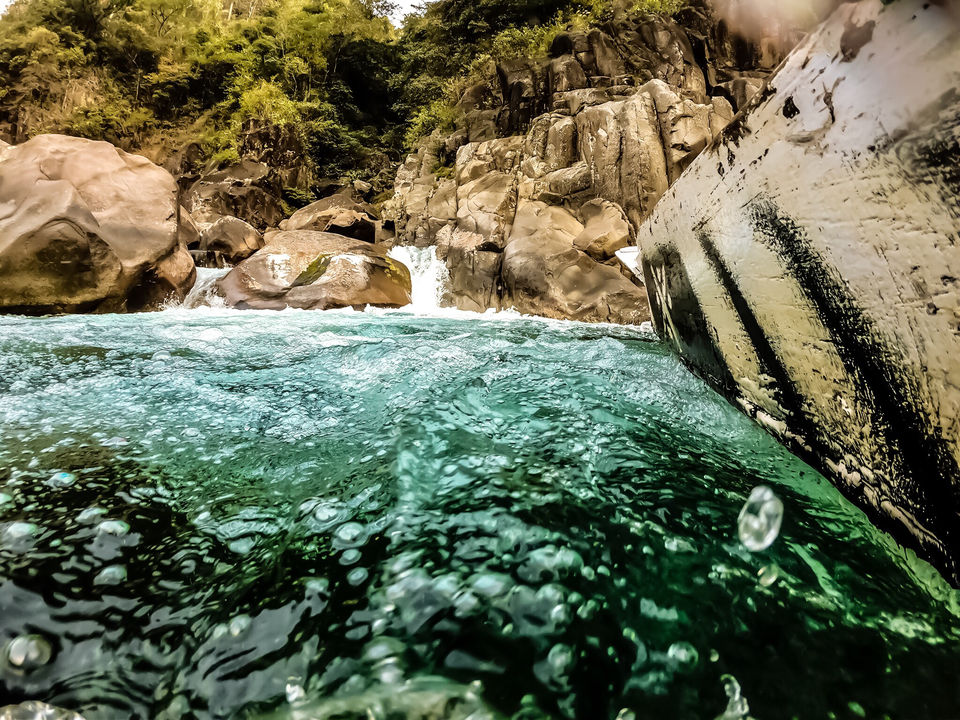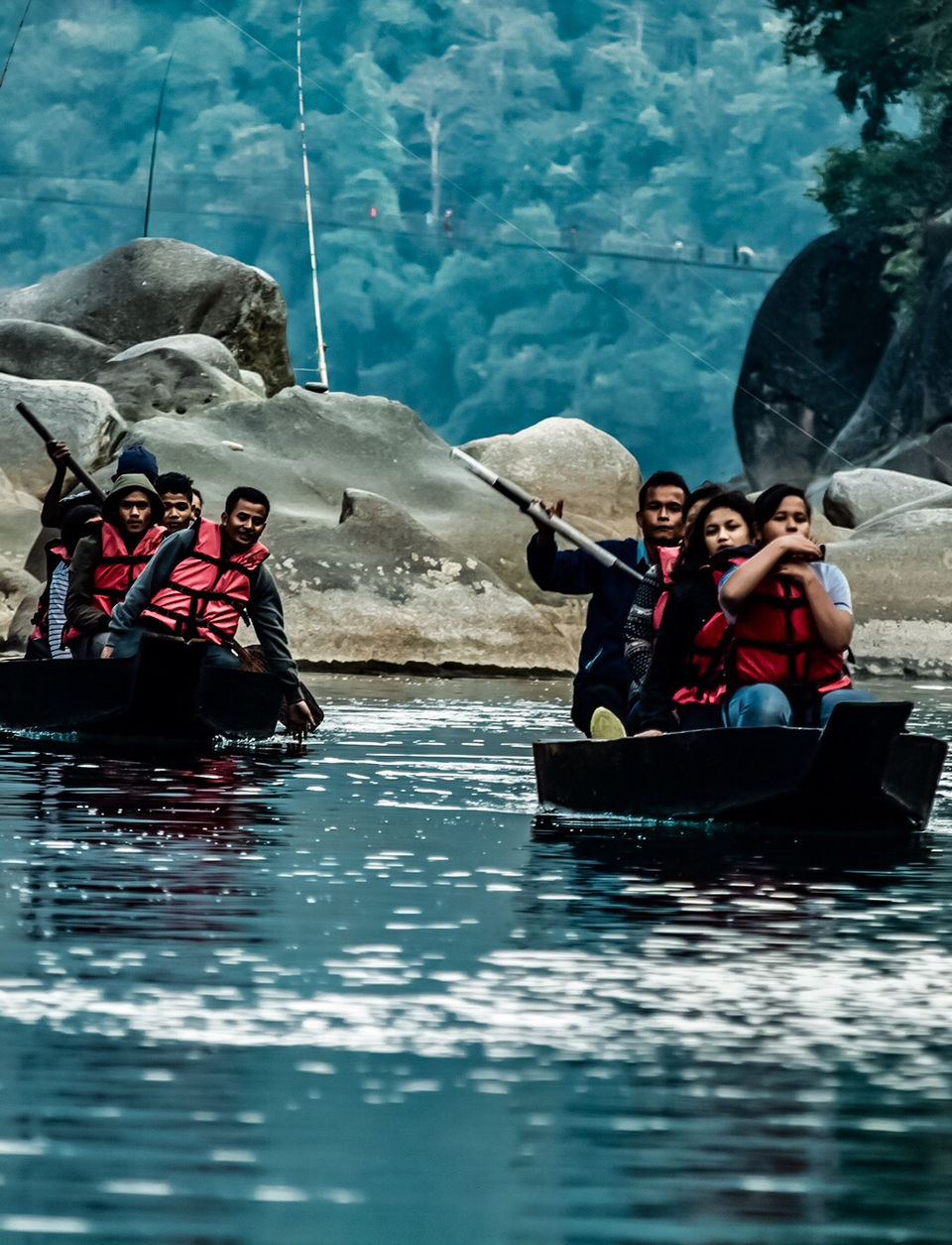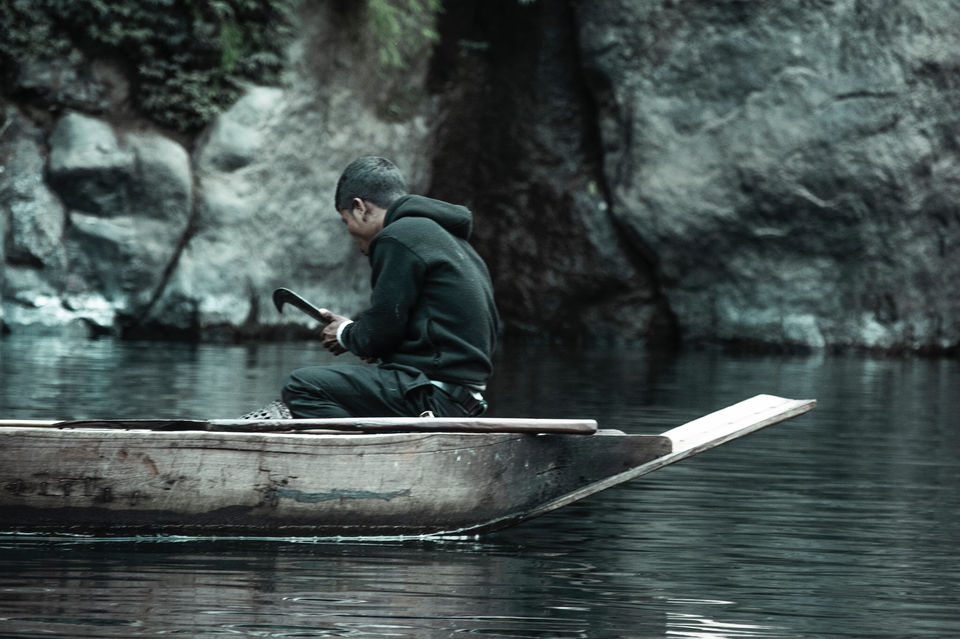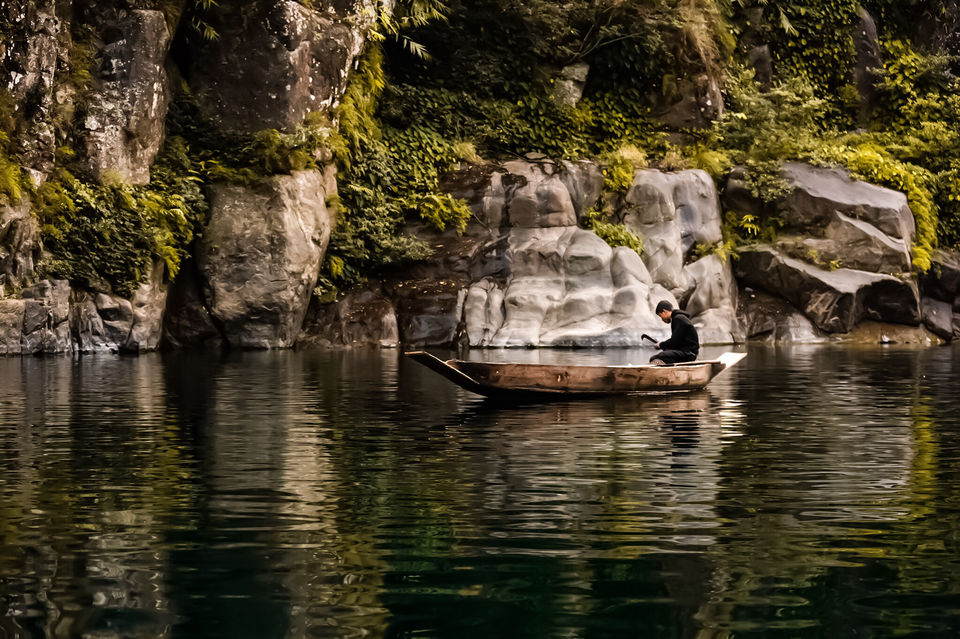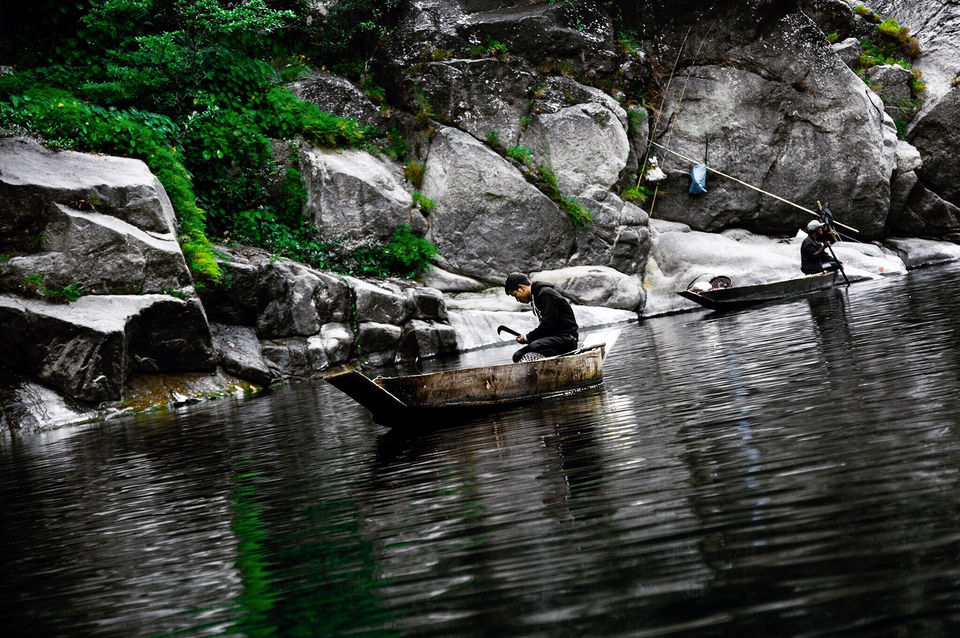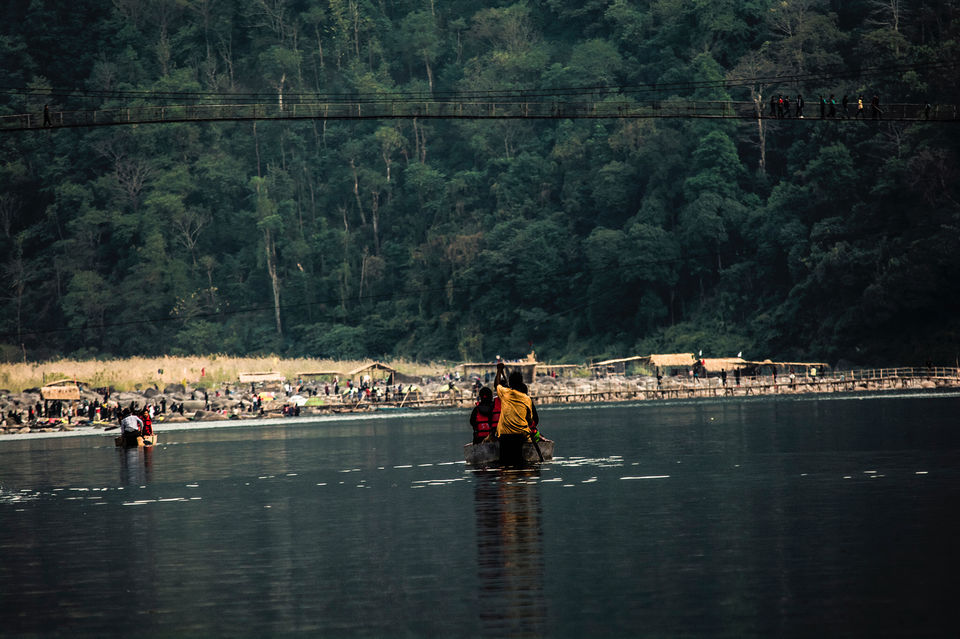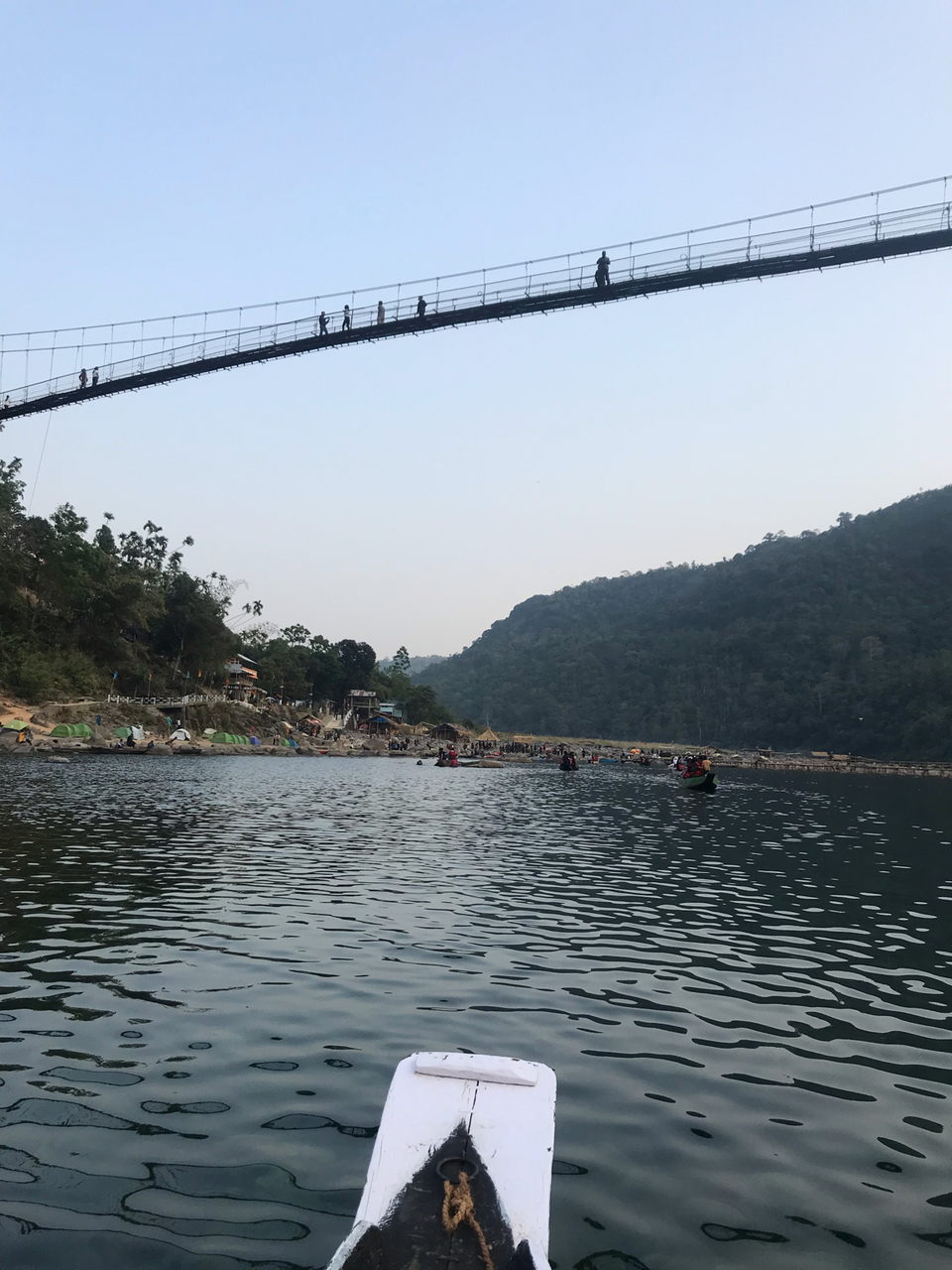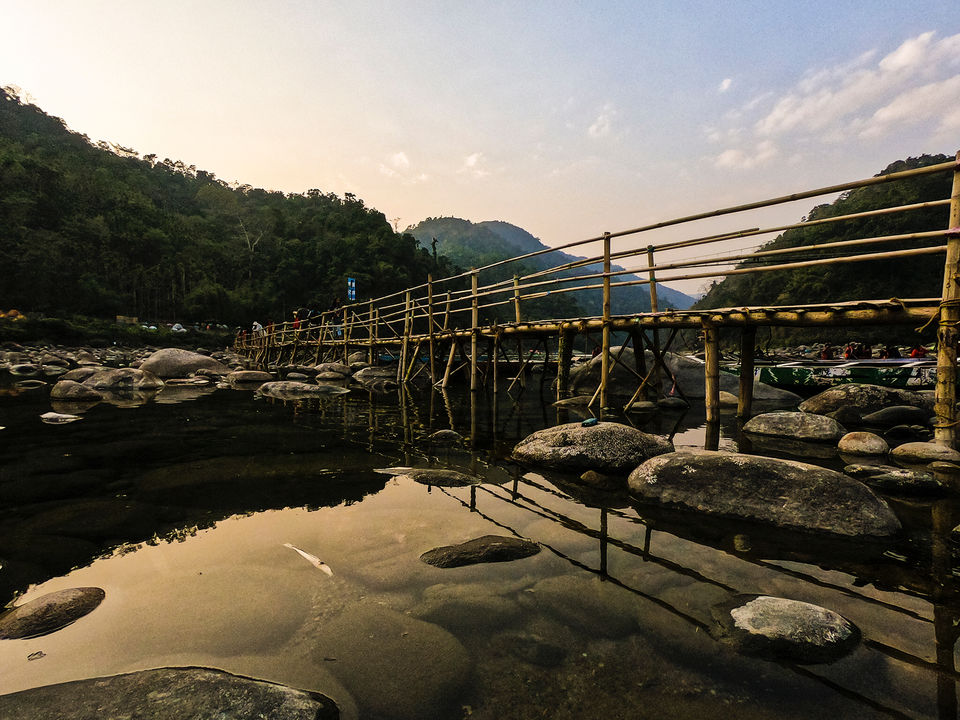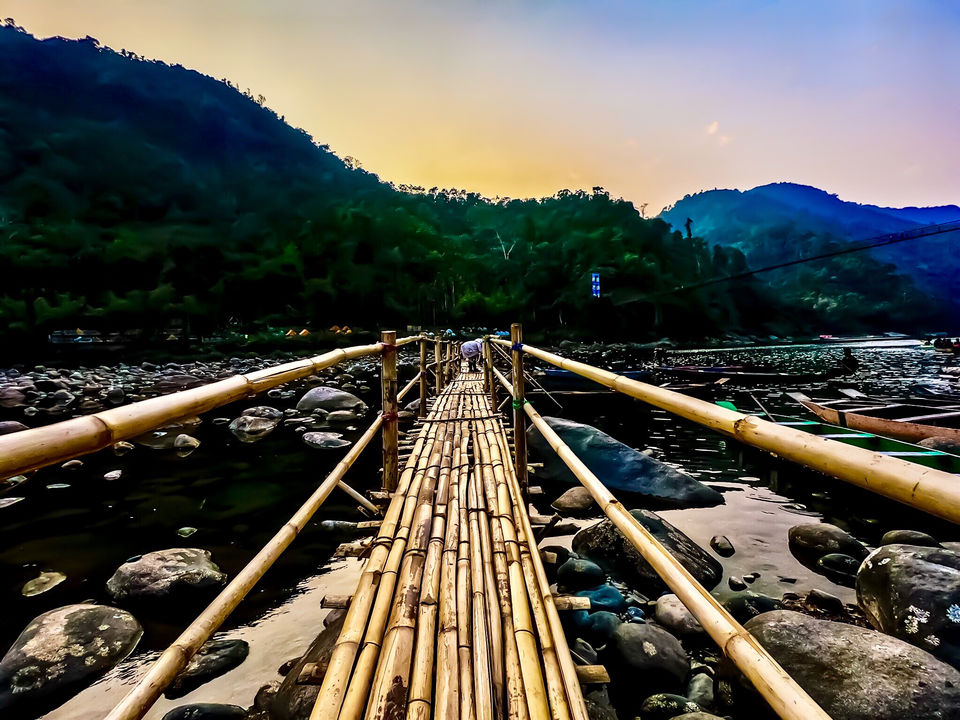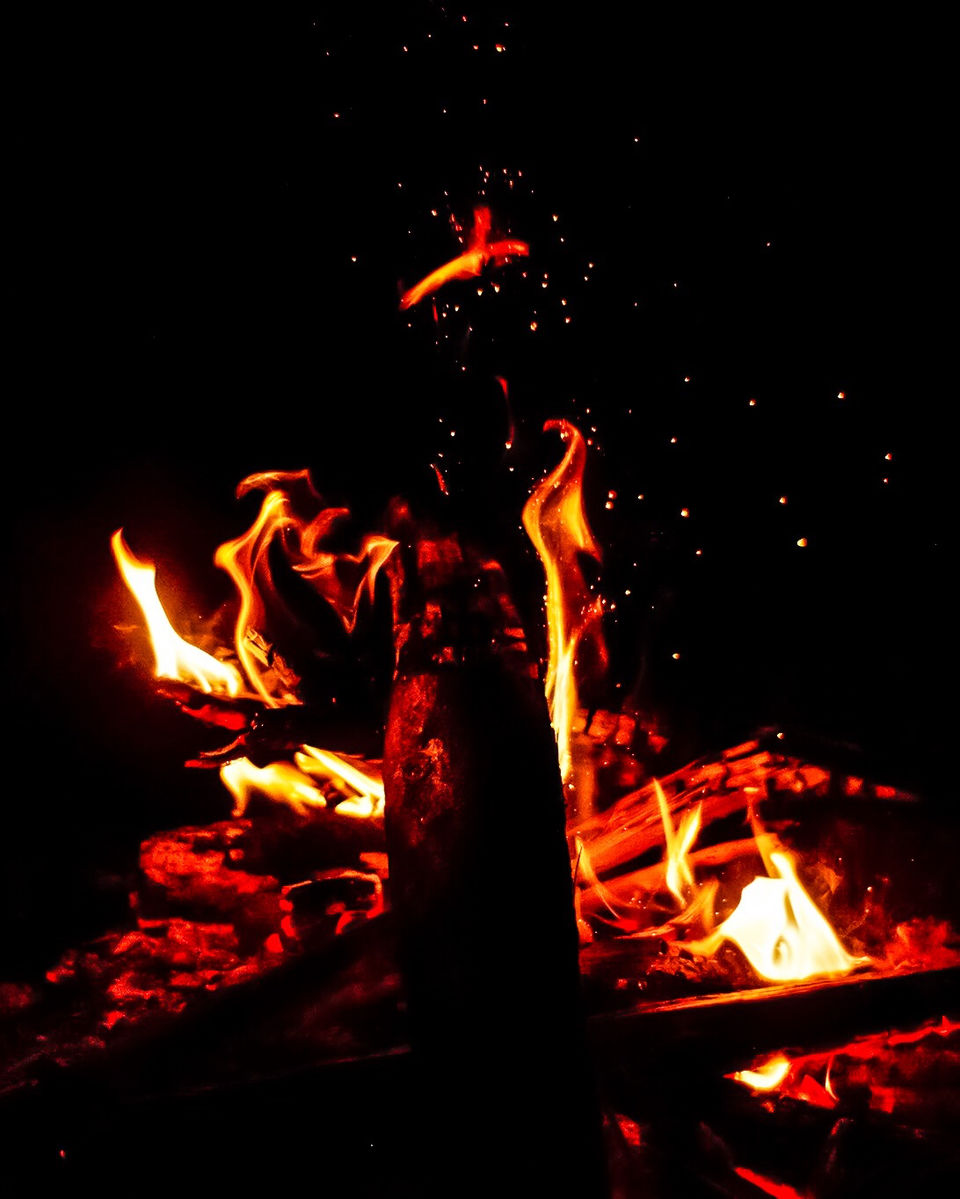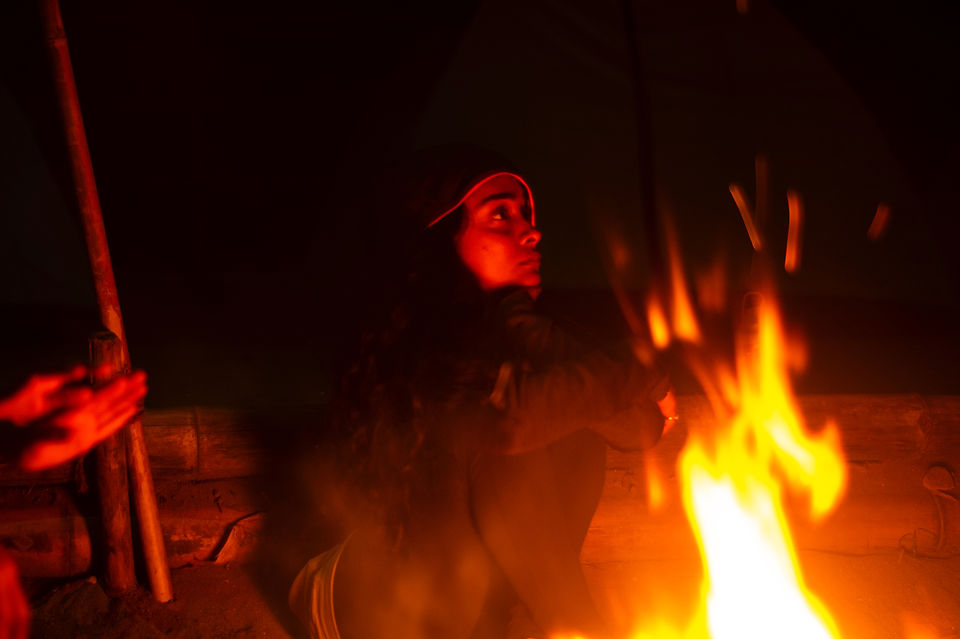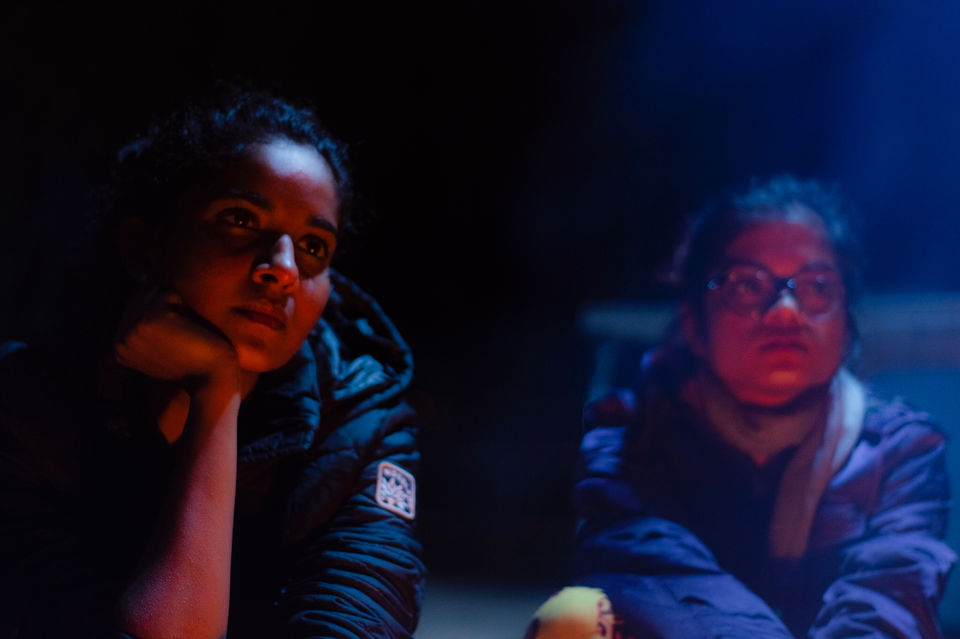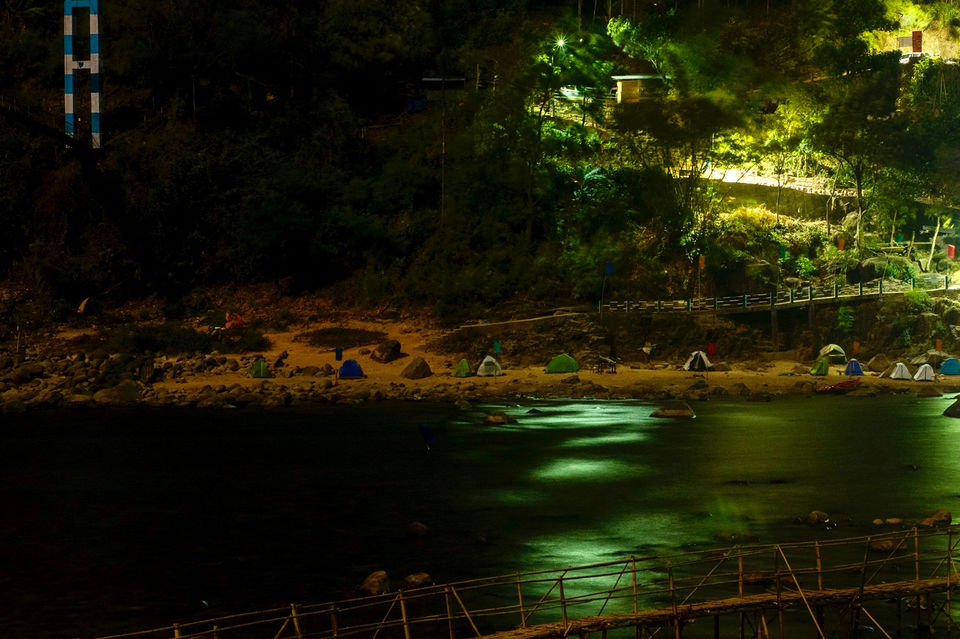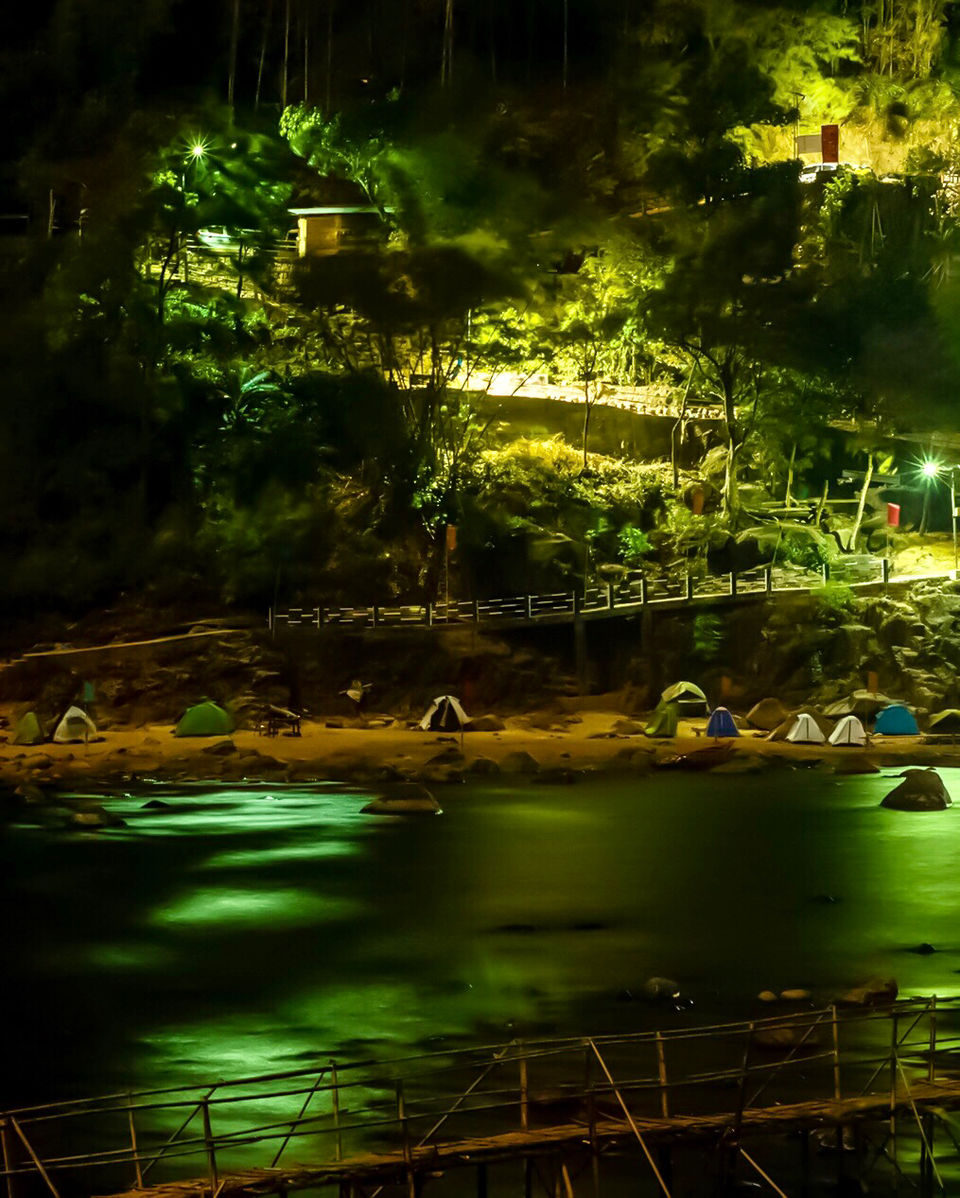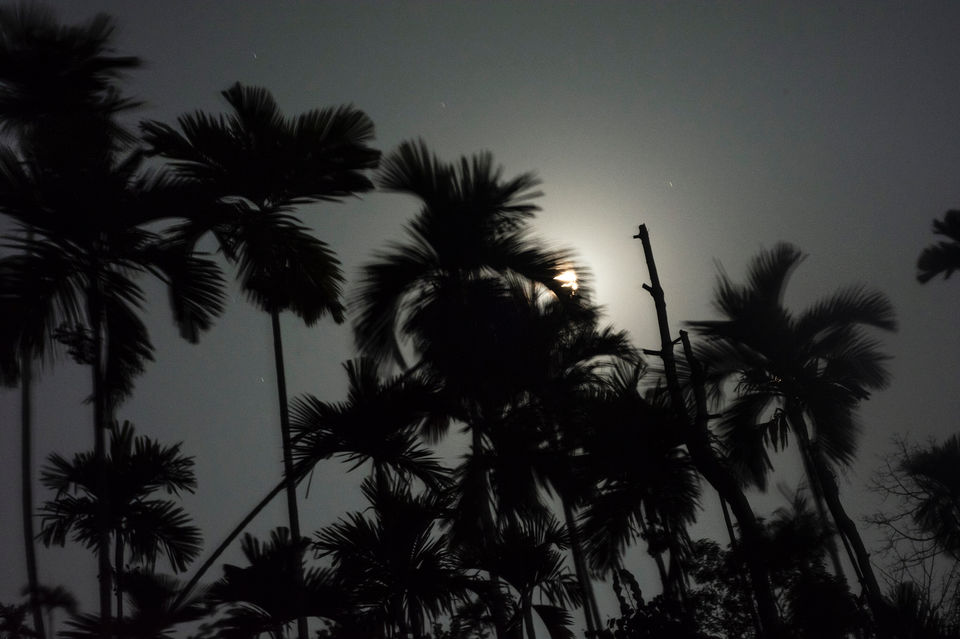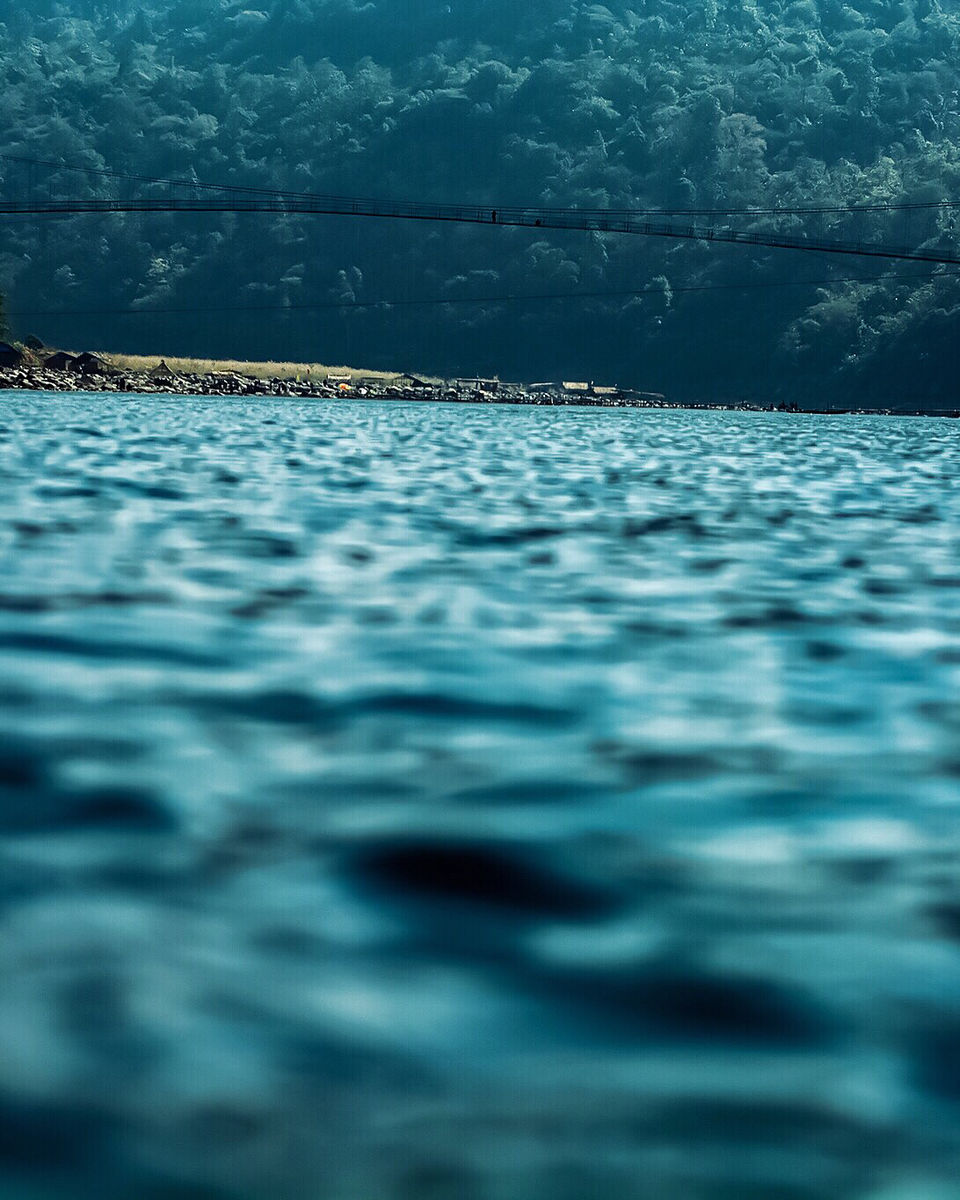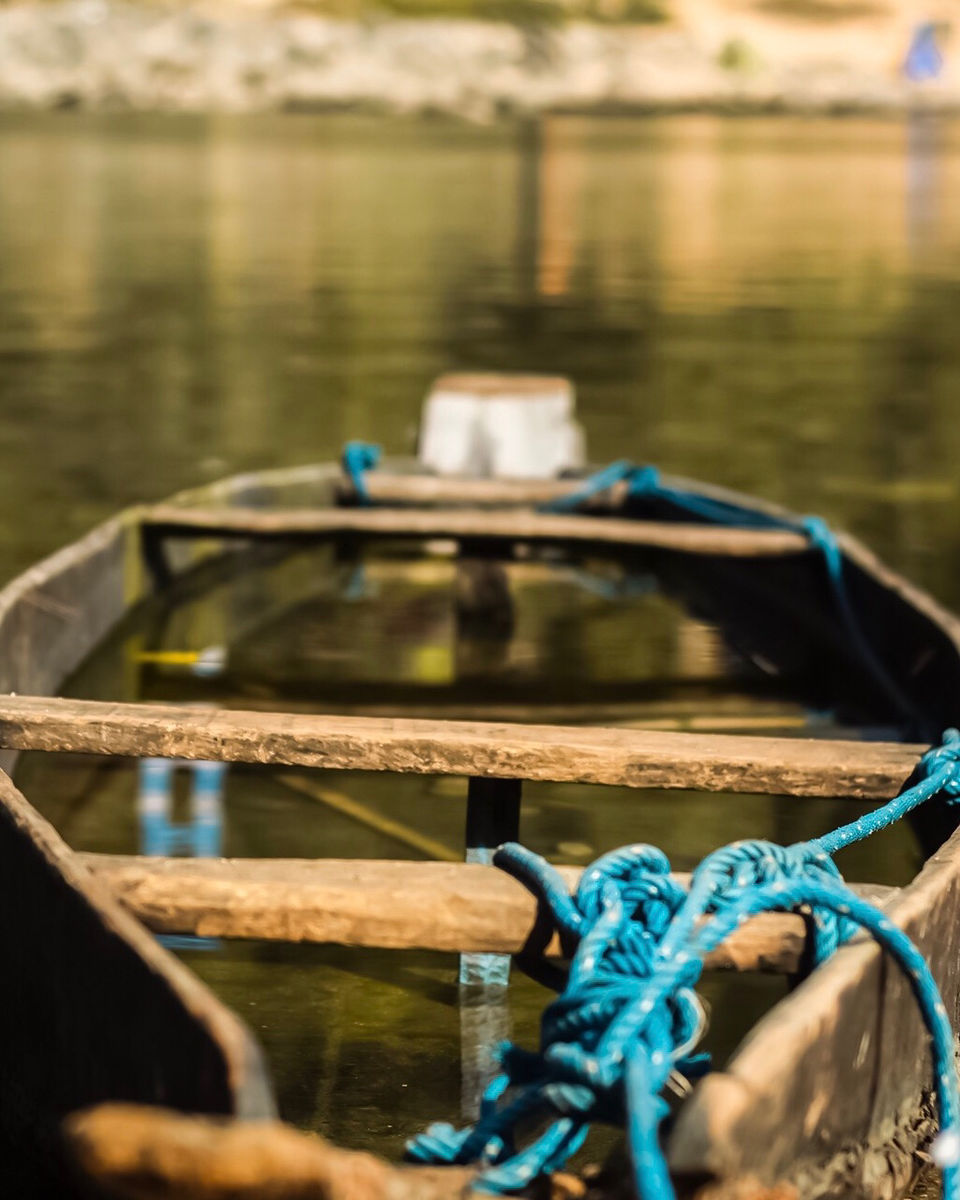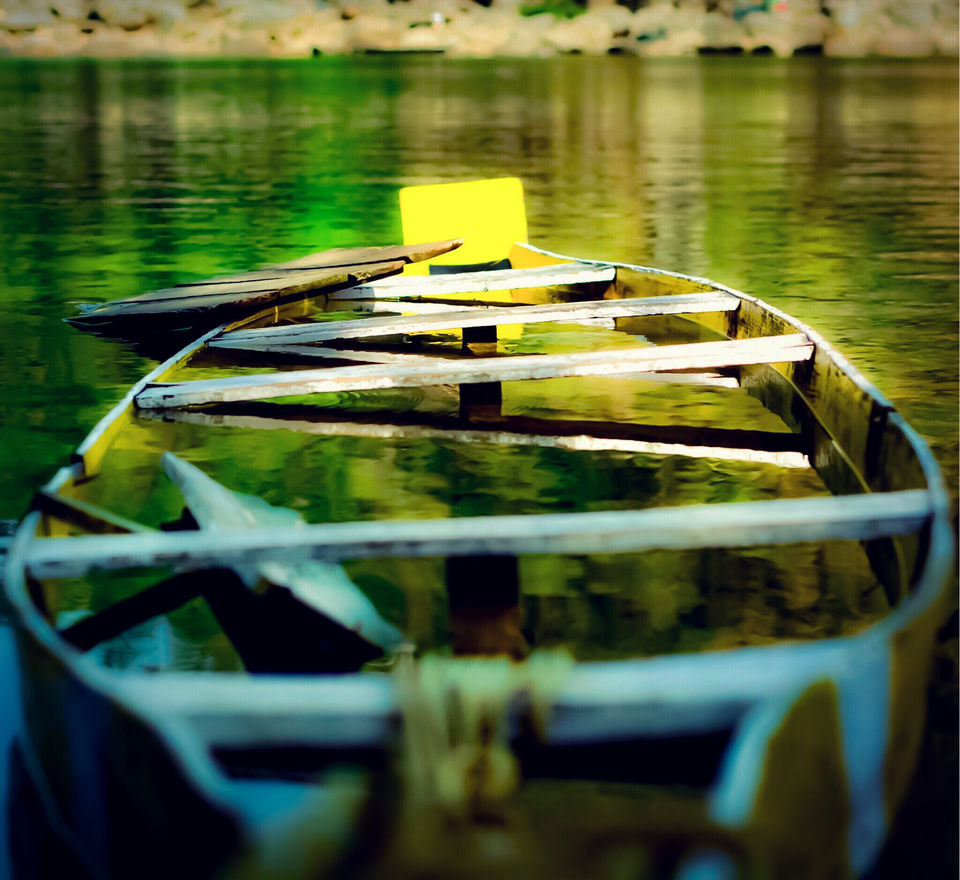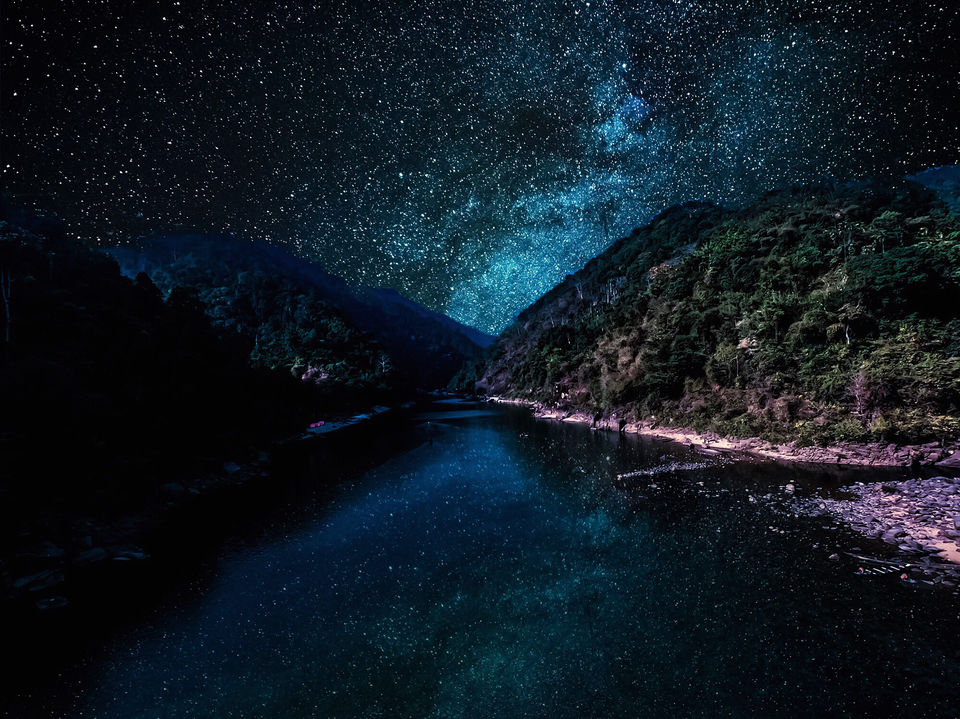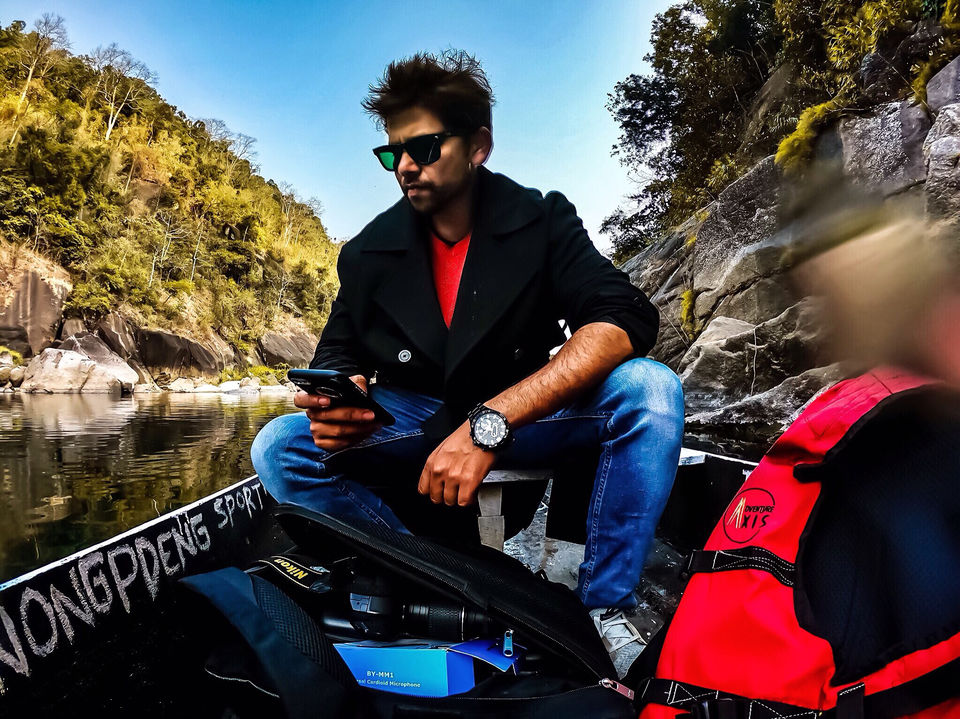 So the next day after a pleasant sleep I woke up at 7.00 am and had breakfast of omelette and paranthe .After that I'd left to take the Taxi for
Shnongpdeng.You will find share Taxi (Tata Sumo or Alto) at Bara Bazar.I found a Taxi and it cost me around 500 Rs upto Dawki.If you want to visit and do boating thats fine in Dawki but My destination was Shnongpedeng which was few kilometres from Dawki and I' ll advice you too to go to that place cause its not overcrowded like Dawki & its really really beautiful.So I took another taxi which cost around 100 rs to Shnongpedeng.At that place a guide from the camp came to recieve me.The view of the place was phenomenal and we passed by a swinging bridge which was a real swinging bridge.It was swinging so much that you have to balance yourself while waliking.Well I reached at the camp named Camp Fabian and It was at very nice location.The tent were of Decathlon and of really good quality insulated one.After reaching there I was feeling hungry so I went to the other side of river.And for that you have to pass through a beautiful bamboo bridge.You have to buy a Ticket of Rs 20 to pass through the bridge.I went to other side and had some maggy,Omelette and Tea.If you are from north you will not like the milk tea very much there cause of slightly different and strong taste(better go for a Black one).After having the snacks I took a boat ride which cost there around 500 rs.If you are alone then also 500rs and if you are in group then also.So the rates are fixed.Cause I had to do photography I went solo.So now the boat ride got started and really the view of the river was mesmerising.Its one of the cleanest river of India and also known as Transparent river.Everything inside the river was so clear so transparent that I could see each and every stone inside it.I took so many photographs with my DSLR and Gopro Hero 7 black which I am sharing with you.After the ride I came back to my tent and found some other Solo Travellers there.We found two other Guys from Israel.
We shared and exchanged many thoughts with each other and it was quite a nice experience.we had dinner of chicken,rice, Dal & Sabji which was nice.After that we again went for a round of the location and it was so beautiful because of the moonlight.Around 2:00 am we had gone to our tents with the next day plans.The story of Next two days I'll tell you in the next update.Till then enjoy the post and the photographs.The next two days are really interesting and they have the most beautiful pics of the trip..so stay tuned...follow me and Spread the post.