Blame our age, circumstances or the inexplicable desires, but some of us just love to rough it out while travelling. Deciding to travel on the Kinnaur-Spiti circuit by HRTC local buses was one such adventurous decision.
In the first week of June, we started from Shimla and travelled across Kinnaur and Spiti while stopping at some gorgeous towns on the way like Chitkul, Kalpa, Nako and Tabo. Among travellers, this is believed to be the ideal route to cover the Spiti region. We chose to travel from Shimla to gain the altitude gradually and end the trip at Manali via the gorgeous Chandrataal. You can go for the exact opposite route too.
This detailed HRTC guide can help you to replicate our route on your trip. Yes, of course you'll have your adventures to add to the itinerary once you go for the trip but here's the HRTC guide you must follow if you're relying only on public transport on this trip.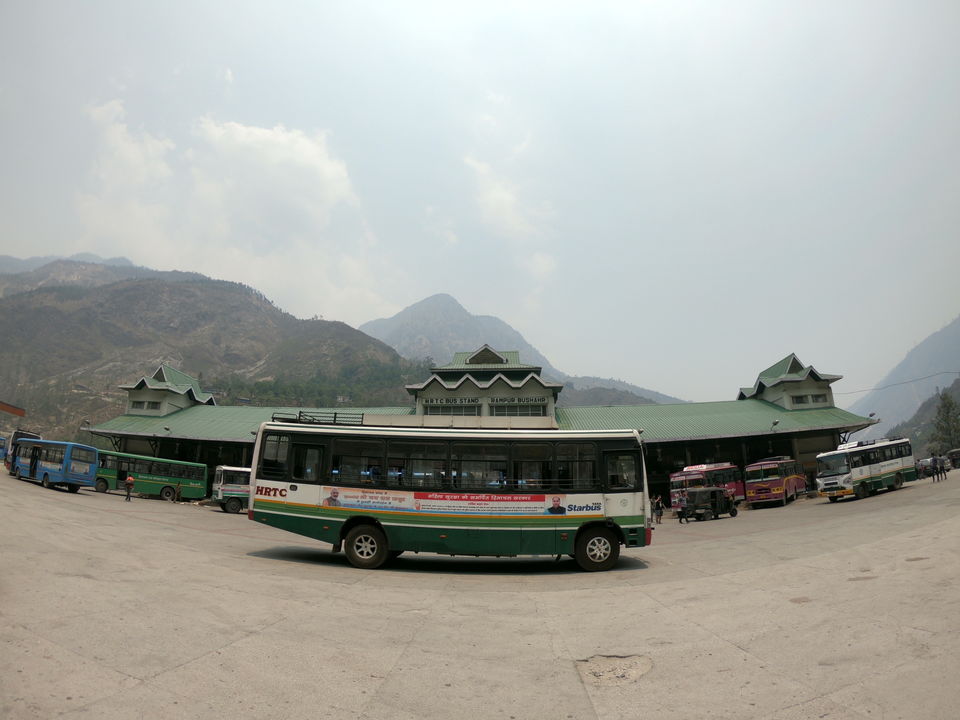 From Delhi to Shimla
Delhi to Shimla HRTC buses can be booked online and you can even opt for luxury AC Volvo bus. Ahead on this journey there are only ordinary HRTC buses available so enjoy the luxury while you can. Choose a bus that leaves Delhi before 9 pm. It will drop you before 6 am next morning at Tutikandi bus stop in Shimla, just at the right time for you to catch another bus to Reckong Peo that leaves at 6am next morning.
Shimla to Kalpa via Reckong Peo
The bus from Shimla to Reckong Peo leaves at 6 am and reaches at 4 pm. You can choose to stay at Peo but it's better to head to Kalpa which is not too far from Peo. Kalpa is much more scenic and an ideal place to stop on the way. Buses run to Kalpa from Peo and back throughout the day. All you need to do is to wait at the road outside the bus stand for not more than 30 minutes.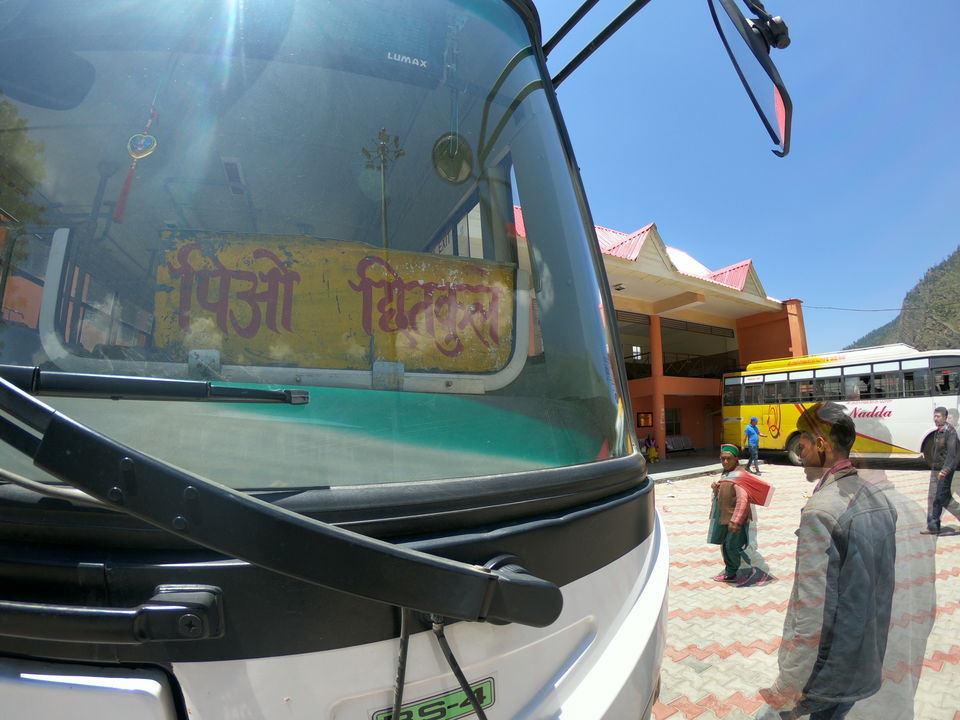 The Chitkul Detour
Chitkul is a border village in the Kinnaur district and this little detour is unmissable. How to do it?
Option 1 (Delhi to Sangla): Take a straight bus from Delhi to Sangla that leaves at 10 pm from Kashmere gate and drops you at Sangla next day at 3 pm. The last bus from Sangla to Chitkul leaves at 4:30 pm and it takes almost an hour to reach. You can also hitchhike pretty conviniently on this route.
Option 2 (Shimla to Sangla): You can also take a bus from Shimla to Sangla that leaves at 7 am and drops you at Sangla in the evening. You can find local taxis or hitchhike from Sangla to Chitkul.
Option 3 (Shimla to Reckong Peo to Chitkul): You can take a straight bus from Shimla to Reckong Peo that leaves at 6 am. Stay at Peo for a day and next day take a 9:30 am from Peo bus that drops you straight at Chitkul.
Chitkul to Reckong Peo
A private bus leaves Chitkul at 6 am sharp. If you can't wake up early, then you can catch the 1:30 pm HRTC bus to Reckong Peo.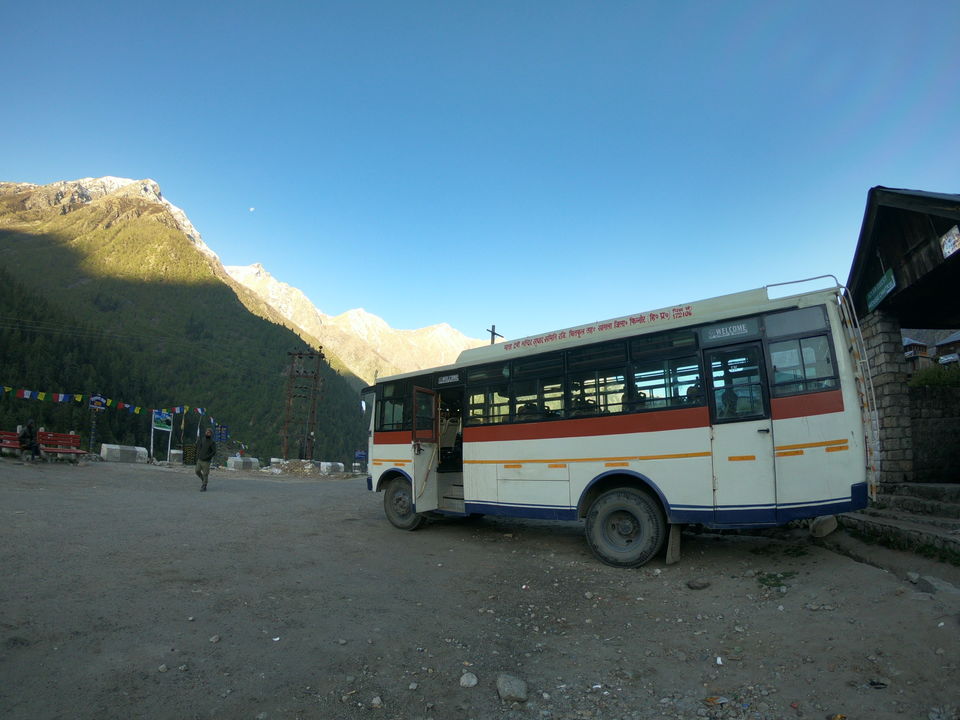 Kalpa To Nako via Reckong Peo
The first bus from Kalpa to Reckong Peo leaves at 7:45 am. You will reach Peo early enough to catch a bus for Nako and even grab some breakfast at the Peo Bus Stand. Buses from Peo to Nako leaves at 5: 30 am, 9 am and 12 pm. If you're coming from Kalpa them the 9 am bus is ideal.
(In case you don't have too many days to make a stop at Nako and Tabo, you can head to Kaza straight from Peo by taking the 5:30 am bus from Recong Peo.)
Nako to Tabo
The bus that starts from Peo in the morning reaches Nako at around 10 am. It's advisable to stand at the bus stand near the Nako helipad at 10 am. The bus might take time and arrive by 11: 30 am, as it happened when I was there. You will reach Tabo in 3 to 4 hours. It took us much longer because the bus broke down near the Gue Naala.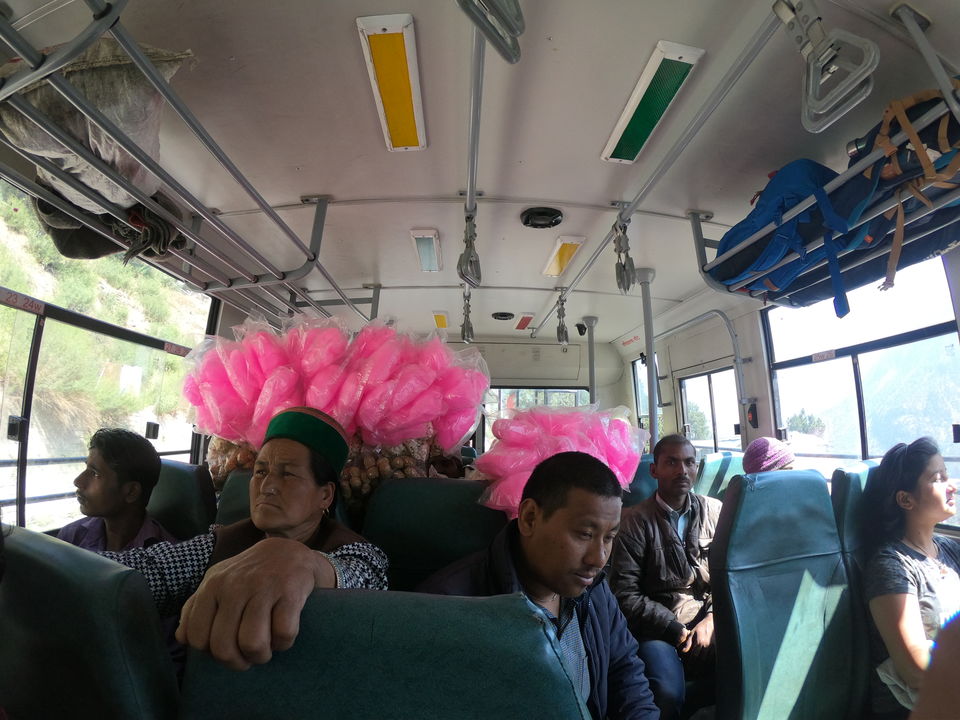 Tabo to Kaza
Morning bus that heads towards Kaza from Tabo reaches Tabo around 8: 30 to 9 am. You should wait at the Tabo town gate for the bus. You can also catch the afternoon bus that reaches Tabo around 1:30 pm- 2 pm. The bus takes a little more than 2 hours to reach Kaza.
You can also get off the bus at the Dhankar gate and start your trek to Dhankar and trek back to the main road next day by 9 am to catch the bus to Kaza.
From Kaza you can travel to Pin, Kee and Kibber by bus. To travel to other scenic villages in the region like Hikkim, Comic and Langza, you need to hire a taxi from the Kaza Taxi stand.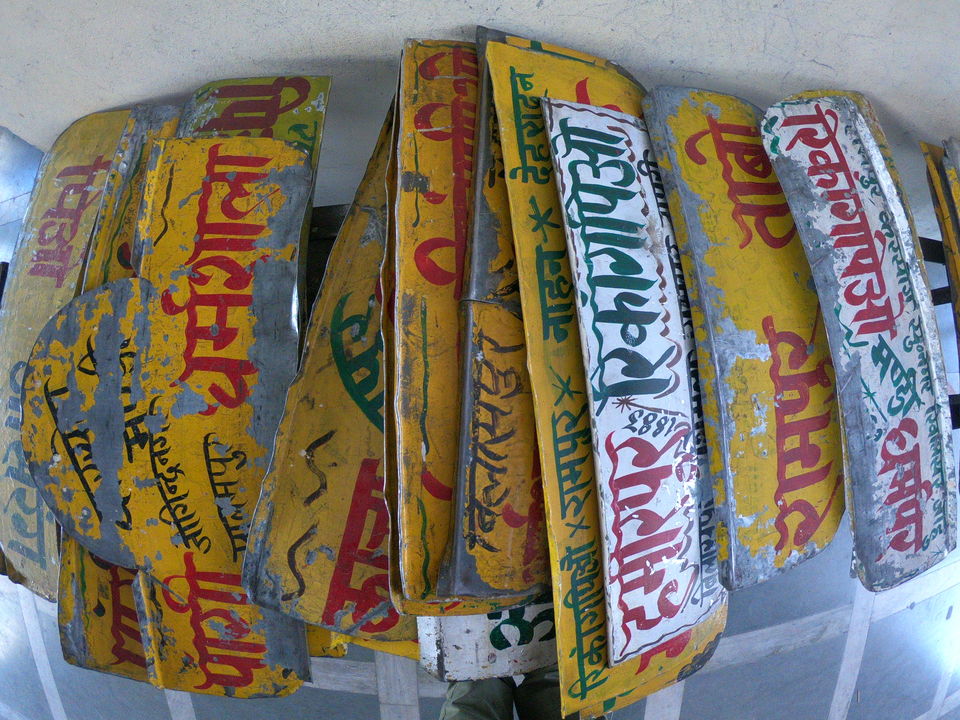 The Pin Valley Detour
The bus from Kaza to Mud in Pin Valley leaves at 4 pm. Another way to do the Pin Valley detour is to stop at Attargo when you're travelling from Tabo to Kaza and wait for the Mud bound bus at around 4: 30 pm. The next day you can take a 7 am bus from Mud to Kaza
The Kee-Kibber Detour
There's only one bus that goes to Kibber from Kaza. It leaves at 5 pm from Kaza and crosses Kee at around 5: 30 pm. You can get off the bus at Kee and stay there for the night or head straight to Kibber and take the 8:30 am bus next day to Kaza.
(We were told that the 8:30 am bus also stops at Kee on it's way to Kaza but the bus didn't show up when we were there. We hiked and hitchhiked back to Kaza. You have that option too.)
Kaza to Manali
Buses from Kaza to Manali leave at 6 am in the morning. If you're planning to do the Chandrataal detour then you need to get off at Batal and start the trek from there. There's no direct bus to Chandrataal from Kaza. The journey from Kaza to Manali can be long and tedious if there's traffic at Rohtang La and it can take you as long as 12 to 14 hours to reach.
Let me tell you that it's a JOURNEY in it's true sense. Do not hesitate to ask questions and confirm bus timing when you're on this route. The buses tend to get late or not show up at all for various reasons but still you'll come across a lot of solo travellers on these buses. Make friends and stay informed at all times. So brace yourself for the adventure and go for it!