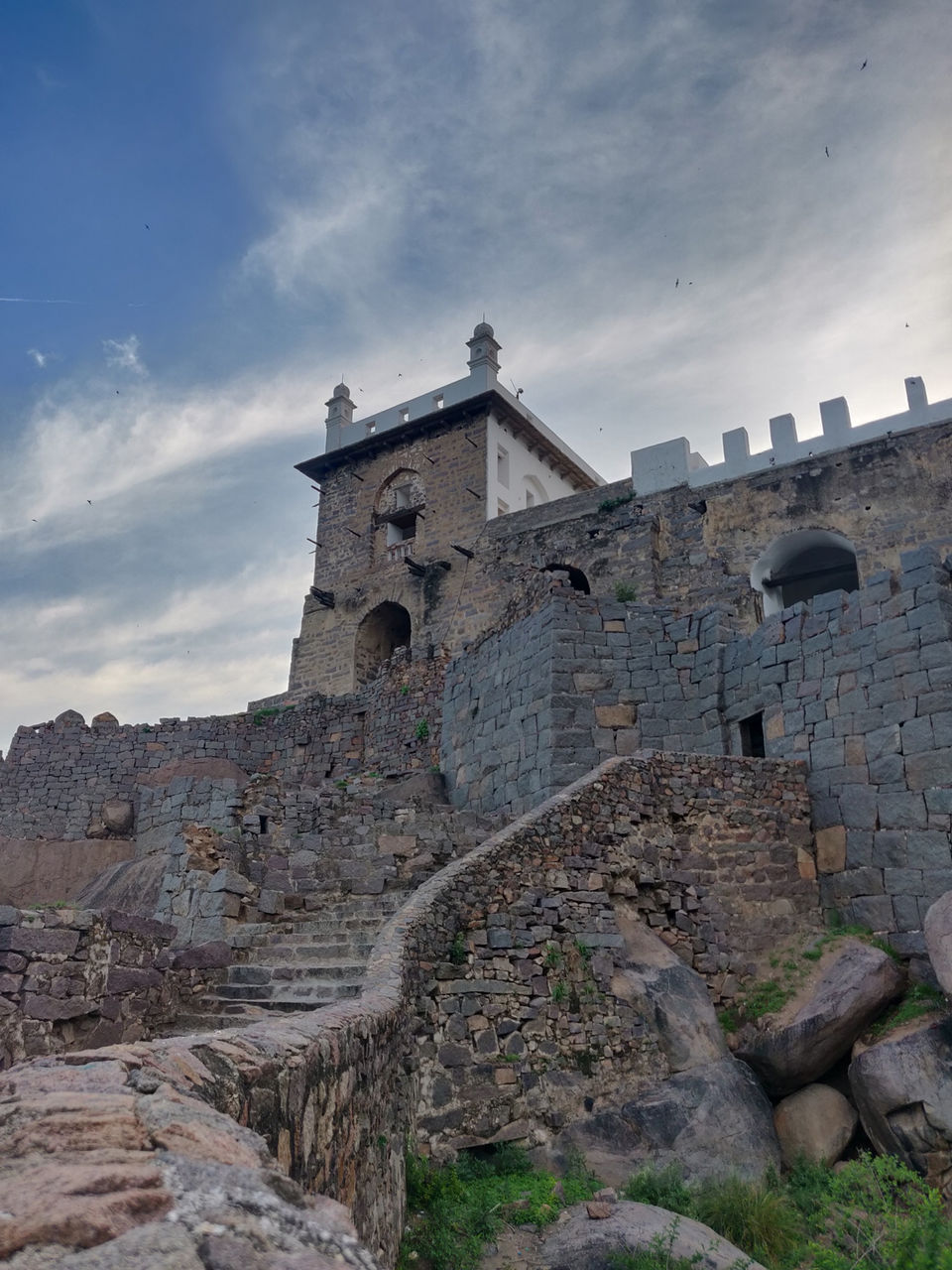 When you are in Hyderabad, you must visit this Golconda Fort.
Some history about Golconda Fort:
Golkonda, also known as Golconda, Gol Konda(Round shaped hill) or Golla konda (Shepherd's Hill in regional language Telugu) is a citadel and fort in Southern India and was the capital of the medieval sultanate of the Qutb Shahi Dynasty.
The Golconda Fort is listed as an archaeological treasure on the official 'list of monuments' prepared by the 'Archaeological Survey of India'
The fort complex it big and the view of the city and fort is amazing.
Also it is totally picturesque.
You may need around 2-3 hours to explore this fort. The details, the architecture and views are amazing.
You go no the top, sit and relax. And soak-in the beauty of the fort and the huge complex.
Also, they have light and sound show in the evening.