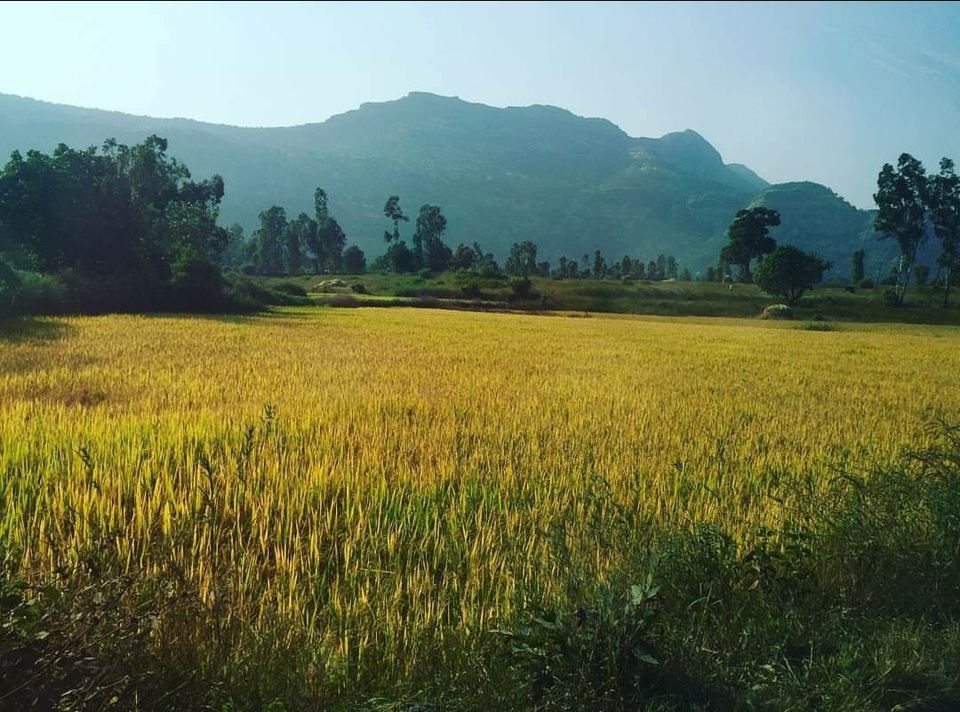 Bhandardara is a small town at a distance of approximately 180 kms from Pune. It takes around 4 to 5 hours from Pune to reach Bhandardara if you are travelling by car, excluding stoppages. First 2 to 3 hours you will have to follow the highway, later part of the trip is little difficult as the road is broken and narrow. You will see very less vehicles on road, there are fields on either sides of the road throughout the route as you approach towards Bhandardara. Because of this reason, I recommend you guys not to travel after it gets dark.
Bhandardara is a place quite like any other village. The place has minimal facilities and provisions, you won't see many shops or even petrol pumps once you reach there. Infact the closest petrol pump in Bhandardara is at the start of the place itself. Hence a tip, get your petrol tanks filled before you enter Bhandardara if you are travelling on your own vehicle.
Although the best time to visit Bhandardara is said to be monsoon but even if you visit it during summers there are couple of things you can see. Also, there are few camping sites where you can book your stay for a night and have beautiful gaze at our Milky Way Galaxy. Since, there is very little commercialization of the place , the views are pretty much clear and raw and this place is just so perfect for a summer night camping.
One of such place where you can spend time with your family and friends is Randha fall. Its a beautiful waterfall with adequate sitting area and viewpoints. You can spend few hours just sitting and enjoying the vibe of the place. This place is also perfect for a picnic spot, provided its safe and moderately crowded.
Some other recommended places are Arthur Hill Lake, Bhandardara Dam, Wilson Dam and Umbrella fall. Bhandardara is the most considerable option if you are looking for a place which is quiet and close to nature. The night sky view of Bhandardara is inexplicable when you are going in a clear sky weather condition and should be a must watch thing.   Visiting Bhandardara is perfect for a long weekend trip from Pune. Make sure you are aware of the climate conditions before going in order to make the most of it.
So get going pals and enjoy the raw beauty of this place in Maharashtra.