Bhandardara is a holiday resort village on the western ghat of India. The village is located in the; Ahmednagar district of the state of Maharashtra, about 185 kilometers from Mumbai. Best time to visit: December to February.
I've always wanted to go camping here because I've heard so much about this place. This place has been recently getting a lot of attention. Many travel based companies/startups organize overnight camps at Bhandardara. However, I decided to take my group of friends along for a camping trip on my own. And it turned out to be the best decision! I knew how to get there since i have been to Kalsubai which is quite close to Bhandardara. Plus the travelling part was the easiest, there's no way you can get lost. In fact you save on a lot of money if you decide to go there on your own.
We were 20 of us, all pumped and excited for this trip. The planning had began 2 weeks in advance. We had to rent tents and sleeping bags since Bhandardara gets really chilly at night. There are many places in Mumbai that let you rent tents and sleeping bags with reasonable prices. like shadytents.com & rentsetgo.co etc. If you plan on buying a tent or sleeping bag, visit Decathalon. They have all the camping and trekking equipments and it's a traveler's paradise. We also decided to do potluck for dinner and that turned out to be a huge success. The food kept coming and nobody slept hungry. So we only spent on traveling and lunch on both days.
We decided to take the 11.54 train from Kurla station to Kasara. It took us about 2.5 hours to reach. Upon reaching the station, we started talking to jeep drivers who were just outside the station. Bhandardara is a very well known place, so these jeep drivers drop you right to the camping spot. Since these guys drive jeeps for their livelihood, at first they always quote high prices to the travelers. After some negotiation, we finally got a good deal of 1250 per jeep and since we were 20 we took 2 jeeps and that amounted to Rs. 125 per person which is a pretty good deal! A jeep can accomodate 10 people comfortably.
So we began our journey at 3 pm. We stopped at a dhabba on the way for lunch. Most of the dhabbas serve veg food but their food is delicious and very cheap and the service is quick. 20 of us ate till we were full and we paid 150 per person. Pretty cheap huh? On our way we also made a quick stop at a wine shop and 5 of us then got off and sat on the roof top of the jeep. If you go to Bandardadra in a jeep DO NOT EVER FORGET TO SIT ON THE ROOFTOP OF THE JEEP, you will love it! It was 6 and it was already starting to get cold. We were shivering during our scenic ride on the rooftop but it was exhilarating!!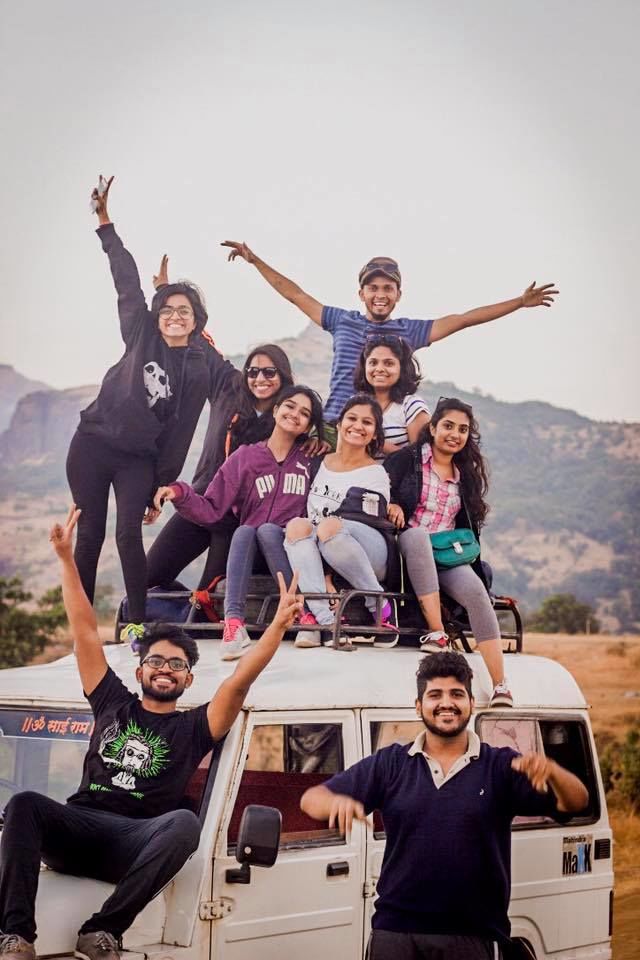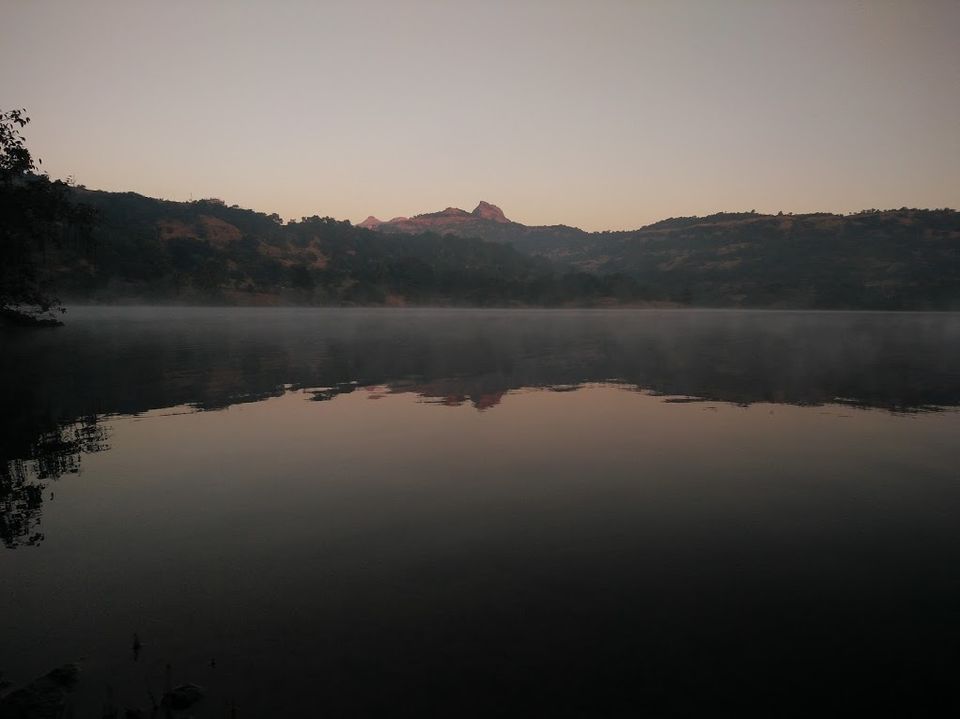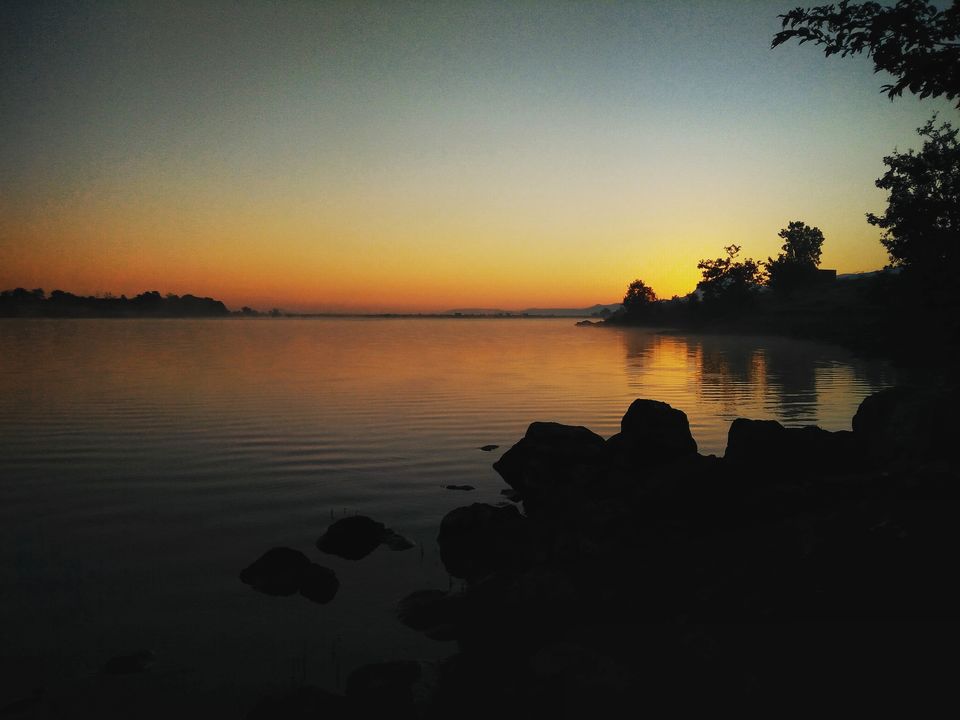 After a good 2-3 hour nap, some of us woke up to see the sunrise and we weren't disappointed. The sun was not out yet. We went to the lake and we found mist drifting over the entire Lake Arthur, slowly and steadily. I had never seen anything like that before, it was stunning. The lake was clean and the water was so clear that i could see my toe nails in it. It was frigid and we were extremely sleep deprived but we were so glad that we made it just in time. I cannot describe in words just how magnificent the sunrise looked and so I will let my pictures do the talking.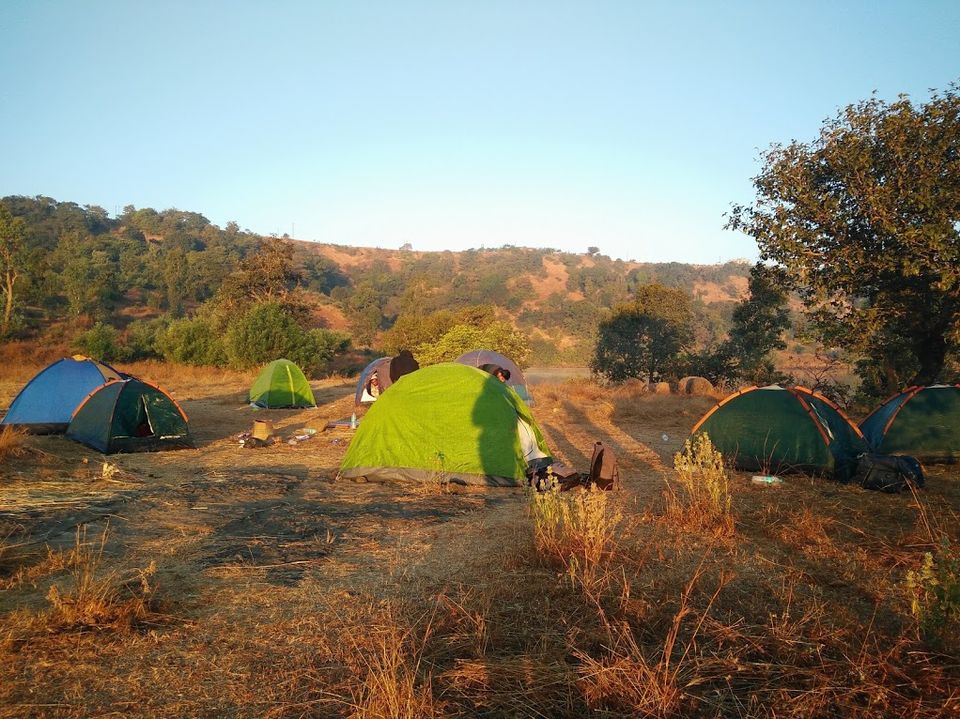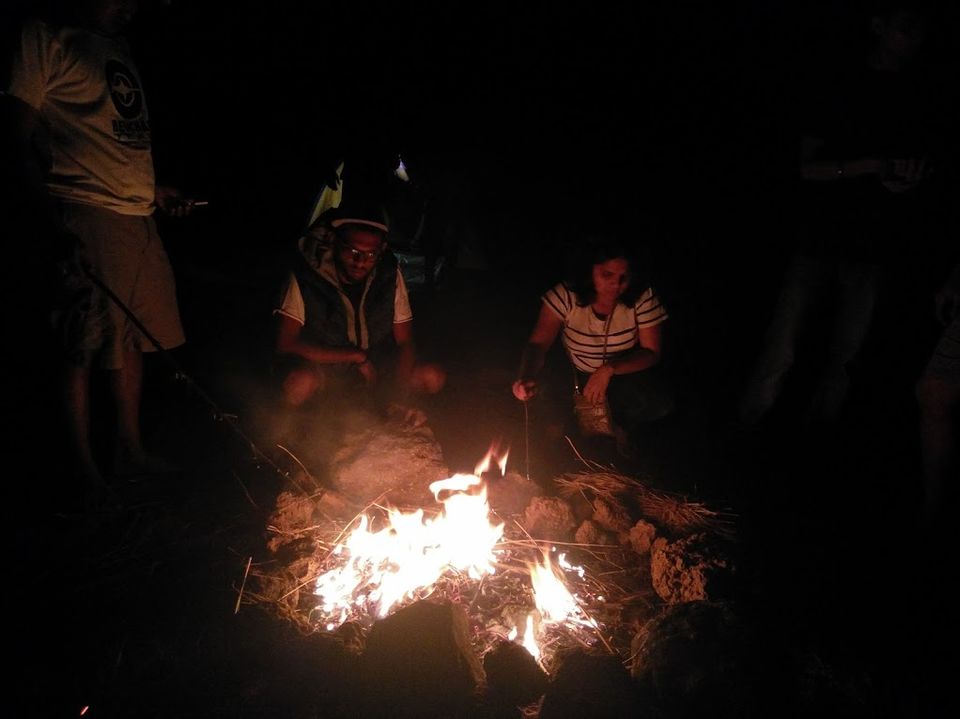 The drivers dropped us to a place called Murshet. It's a famous campsite and when we reached there one group had already pitched the tents. This location was on a height and it was away from Lake Arthur but i had made up my mind that if we were camping there, We'd camp right besides the lake next to the shore and away from the crowd. From where we were standing we could see a patch of land that was right next to the lake, but that required us to trek downwards. It was 6.30 and the sun began to set, we needed to hurry up because we had to find a good spot and pitch our tents. So we began descending and after climbing down and walking for a good 20 mins, we found flat land and a perfect spot which was right besides the shore of the lake. We were extremely happy since we were the only ones there. All the other groups that had come there were camping on top and nowhere close to the lake.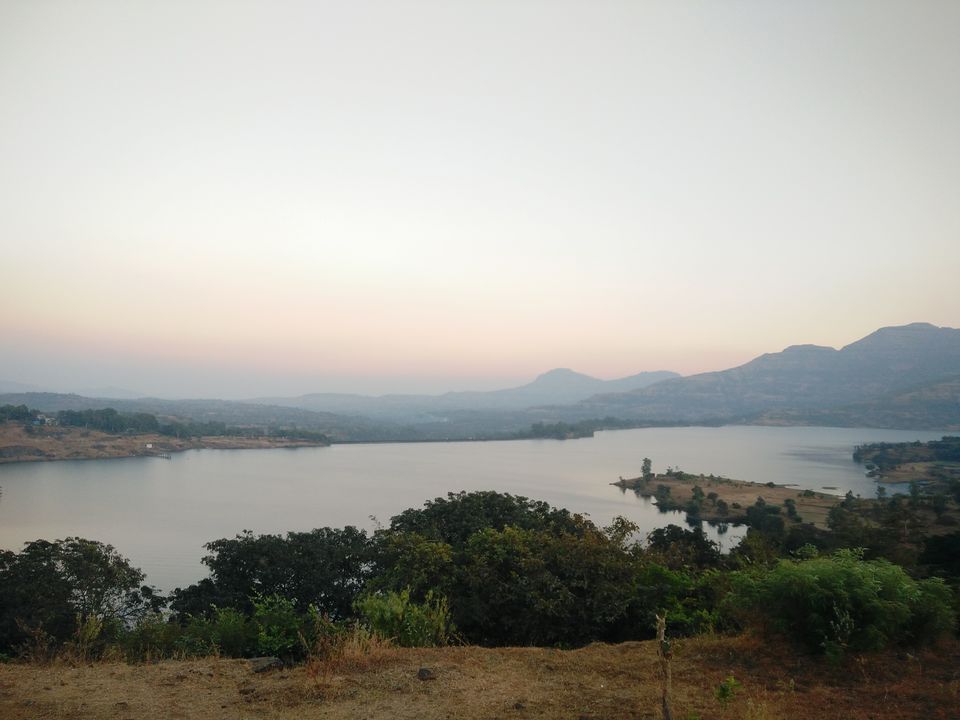 We started pitching our tents quickly. The next task was to light a campfire. We all split in twos and searched for firewood and dried grass. It was easy to find dried grass and wood since it was plentiful. The temperature dropped and soon we began to freeze. The bonfire saved us all. Slowly slowly everybody got out their food which they had carried from home. Someone bought pasta, someone bought chicken and cold cuts and we barbecued them over the bonfire. There was plenty of food. We even roasted marshmallows over the fire, it was an absolute delight. The moonlight was shining so brightly, we didn't even need torches for the longest time. We could see almost everything. I love star gazing and i was patiently waiting for the sky to be infested with stars. The air was so cold and fresh. Since we were camping right besides lake, we went to dip our feet in the icy cold water. It was fun! After 3 am, the sky was filled with millions of stars, it was breath taking. We took out our mats and laid down under the beautiful sky and just stared at it for a long time. We even got to witness 4-5 shooting stars. Yes, shooting stars are a common sight in Bhandardara!
After we freshened up, we decided to explore the entire area. After walking for 5 minutes, we reached the other side of the lake which was equally appealing and untouched. I was in love with this place!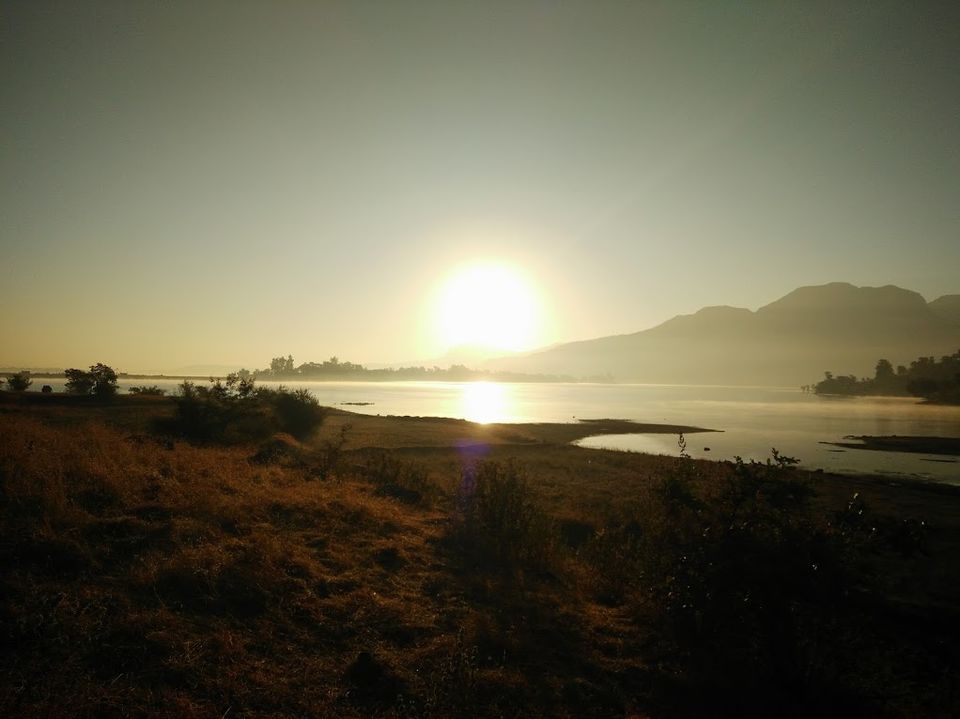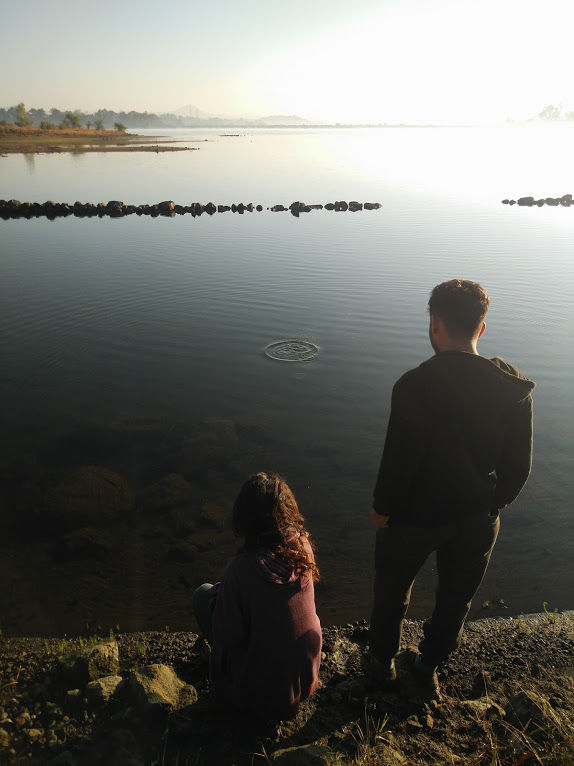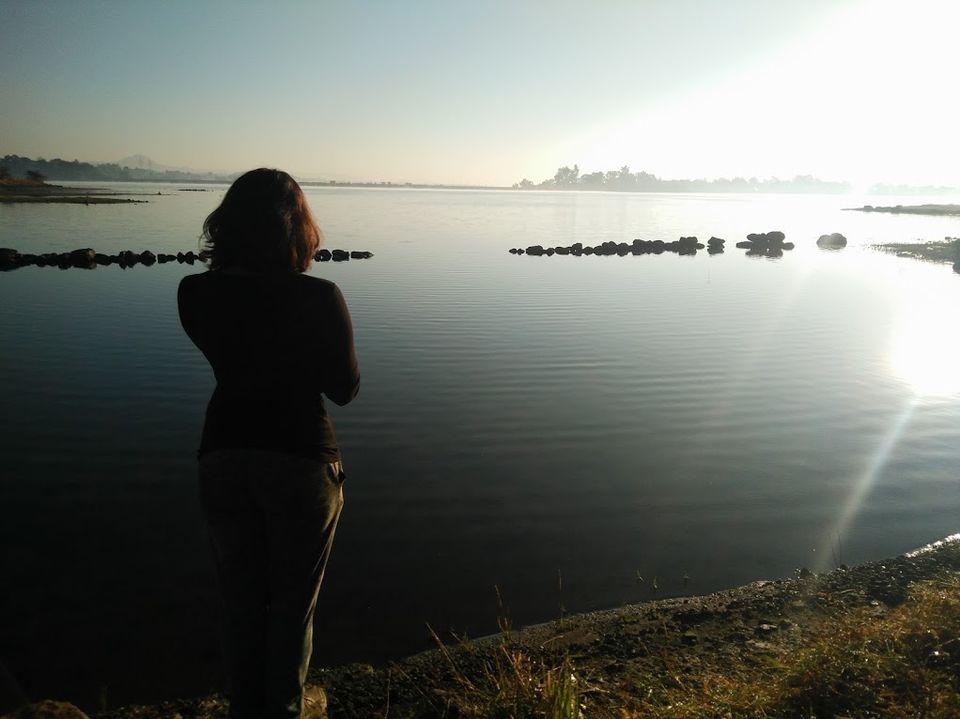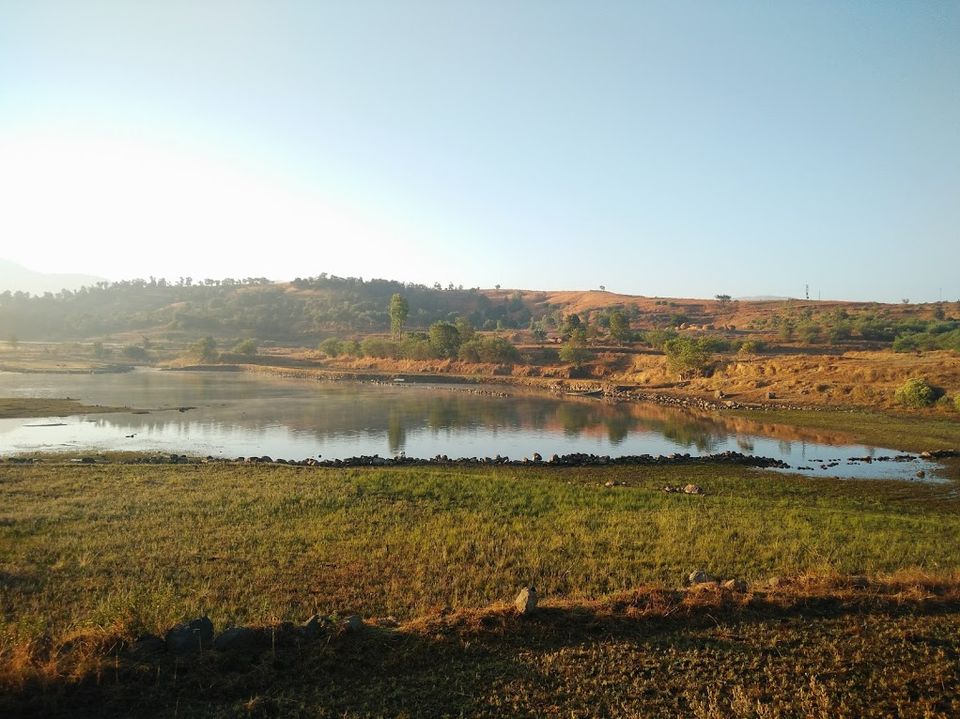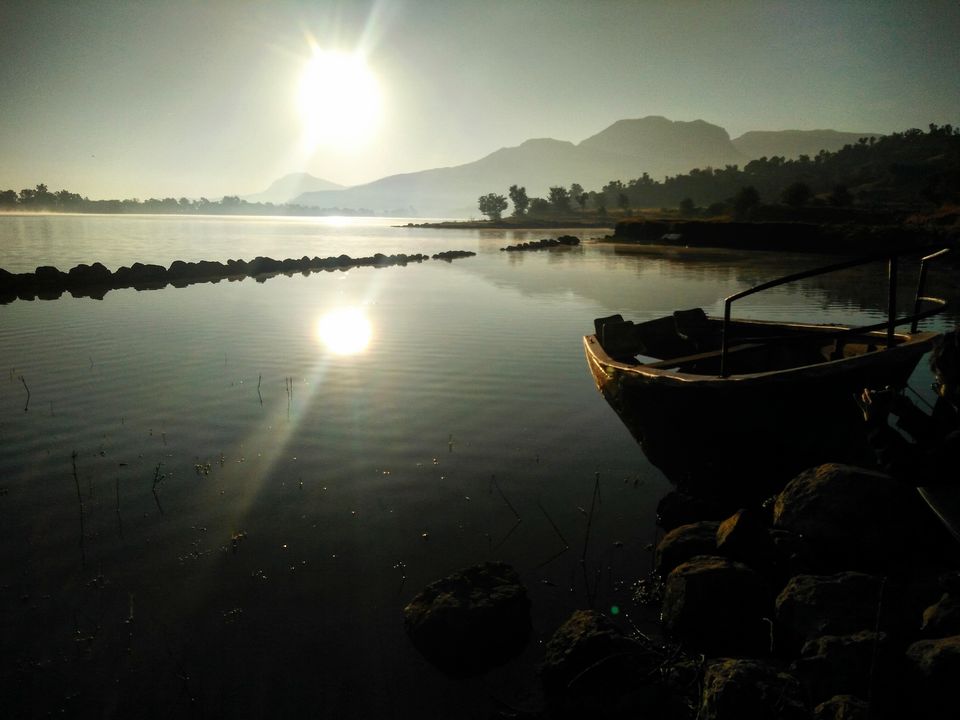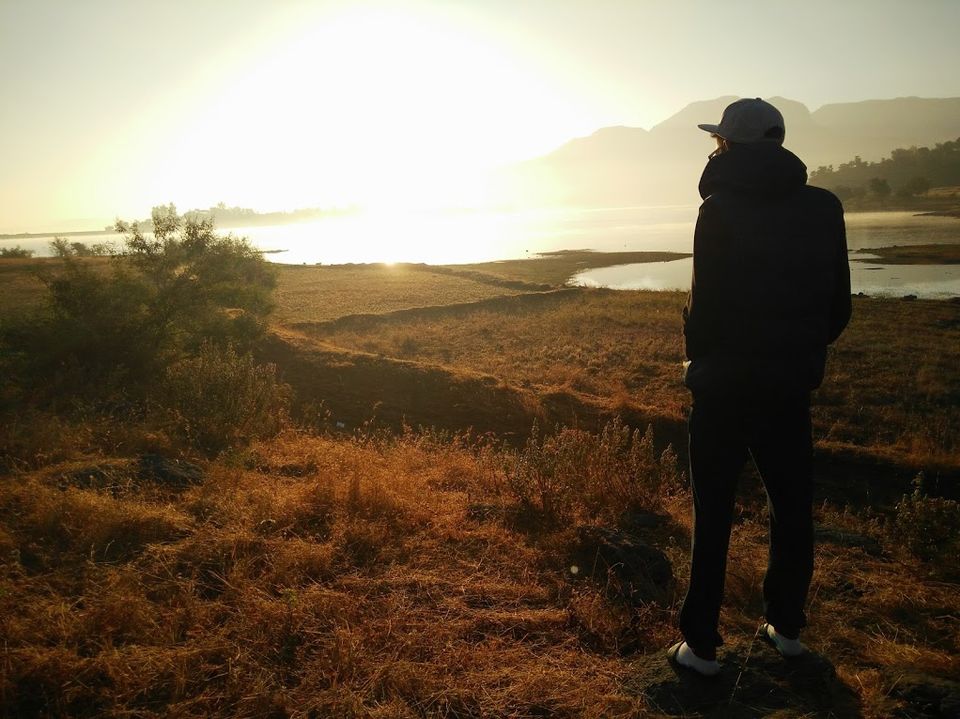 After exploring, we decided to take go swimming in the lake. Some of my friends chilled by the lake, while the others couldn't resist themselves from taking a dip, even though the water was incredibly cold in the morning. The water was so transparent and clear that it was unbelievable. the water reflected the bright blue sky. It was a pleasant day!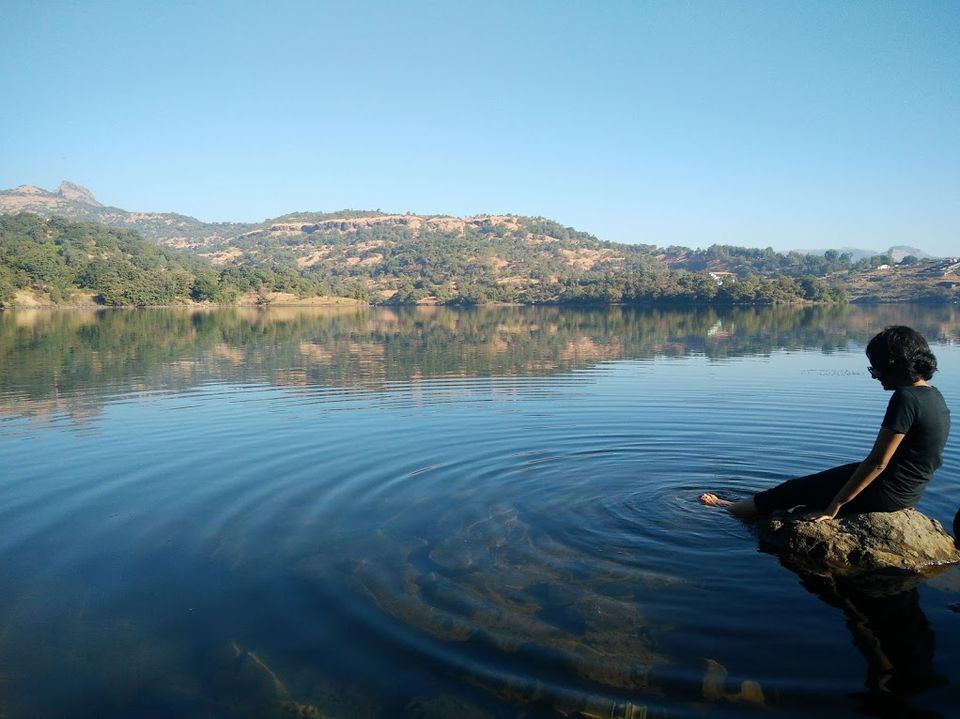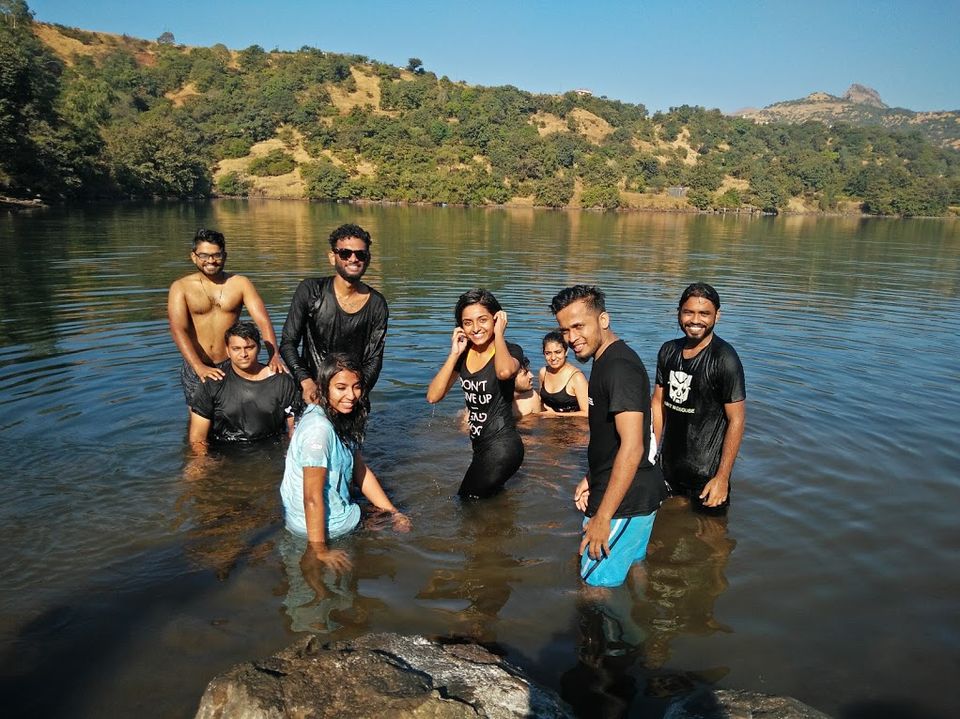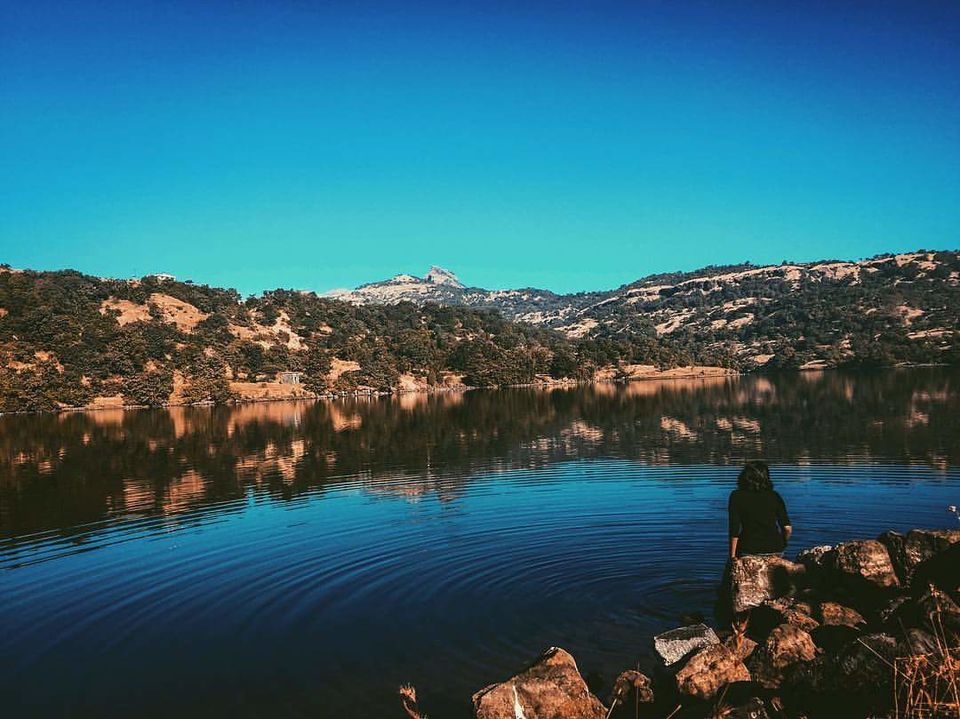 But the time had come to leave, we started packing up and by 12 pm we started trekking upwards. we found a shorter route to reach the top and it took us less than 10 mins. Our jeep guys were waiting for us, since we had informed them the previous day itself to pick us up by 12. After reaching the top, i soaked in the brilliant view that was in front of my eyes and said goodbye to the beautiful place.