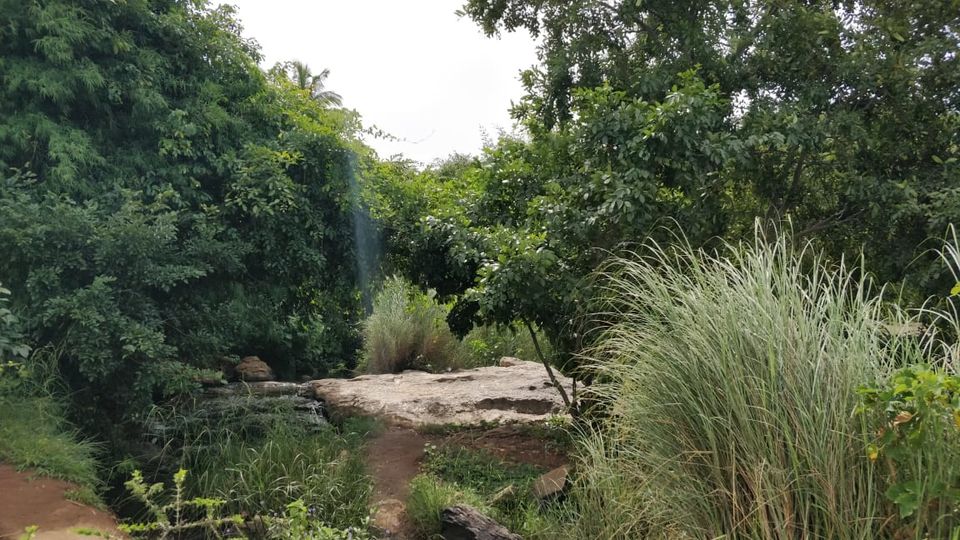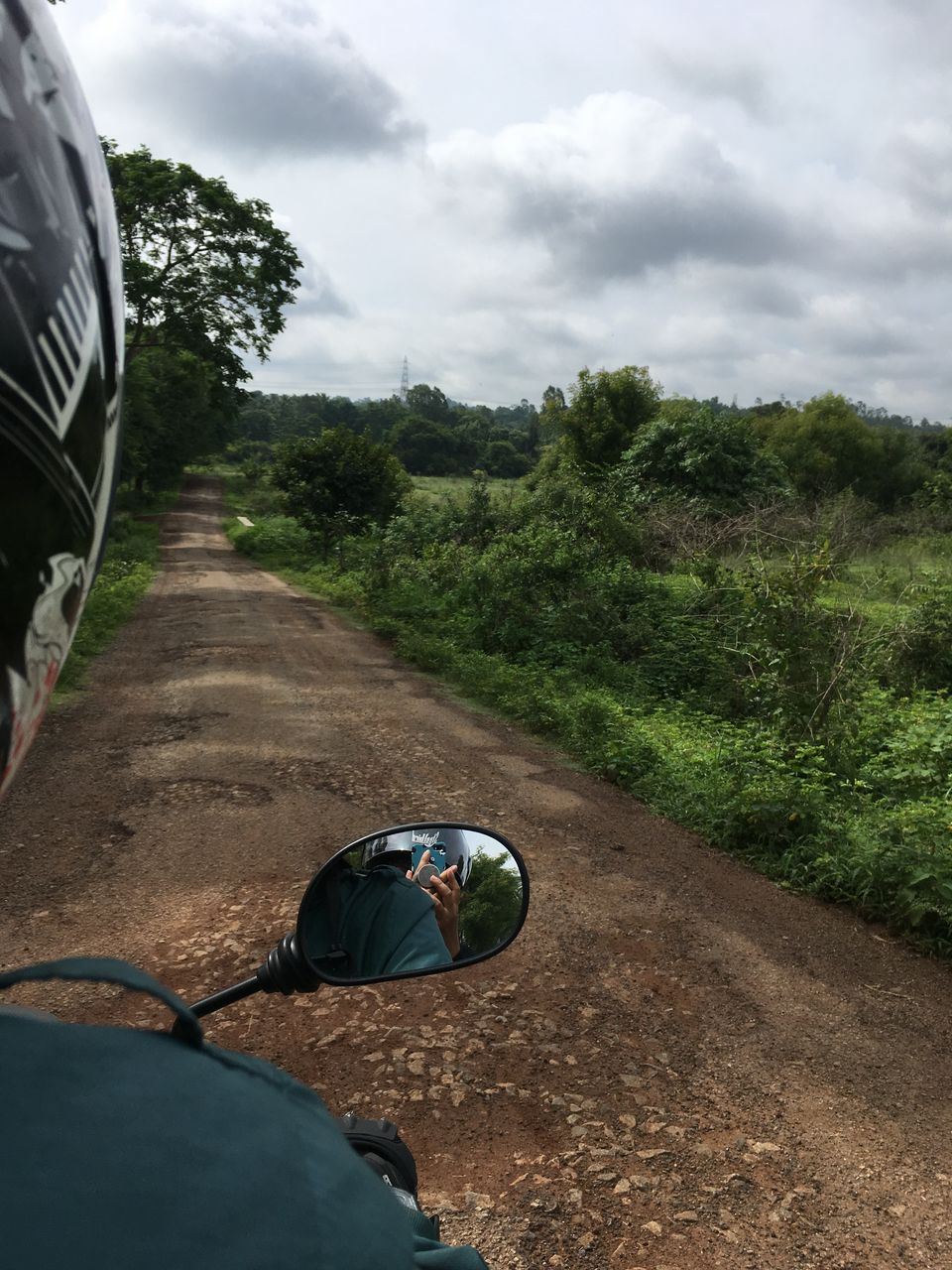 I had decided to ride solo to Thottikallu Falls (more popularly known as TK Falls). I decided to take this ride with my favorites, as not all rides had to be taken alone. And the next thing I did was, text them, and I knew the answer already. YES, it was.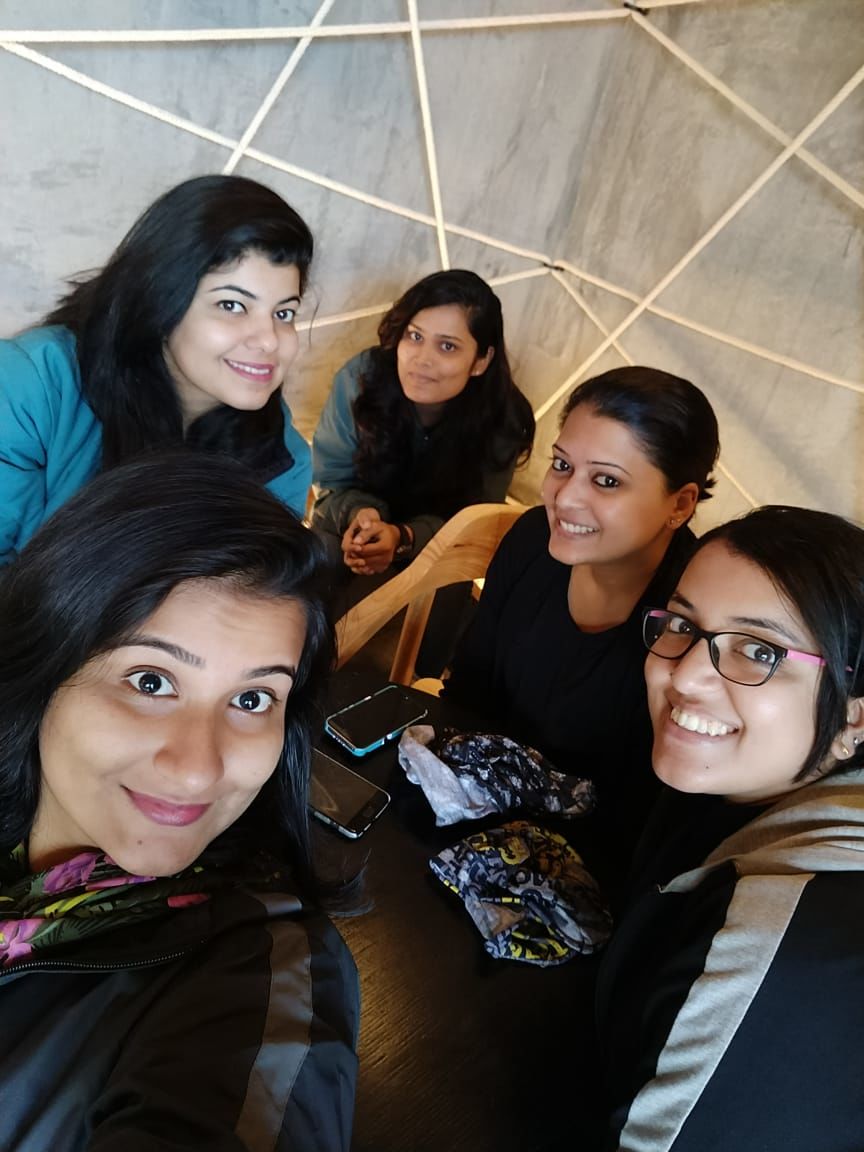 We decided to meet up at my place at 6:00 am and from there we would leave together for TK falls. But we ended up leaving at 7:00 am. We all were super excited, and since the ride was not that long; we could spend more time at the falls. After riding for an hour we stopped at a CCD, had breakfast, did our business, and left soon. In half an hours time we reached TK Falls.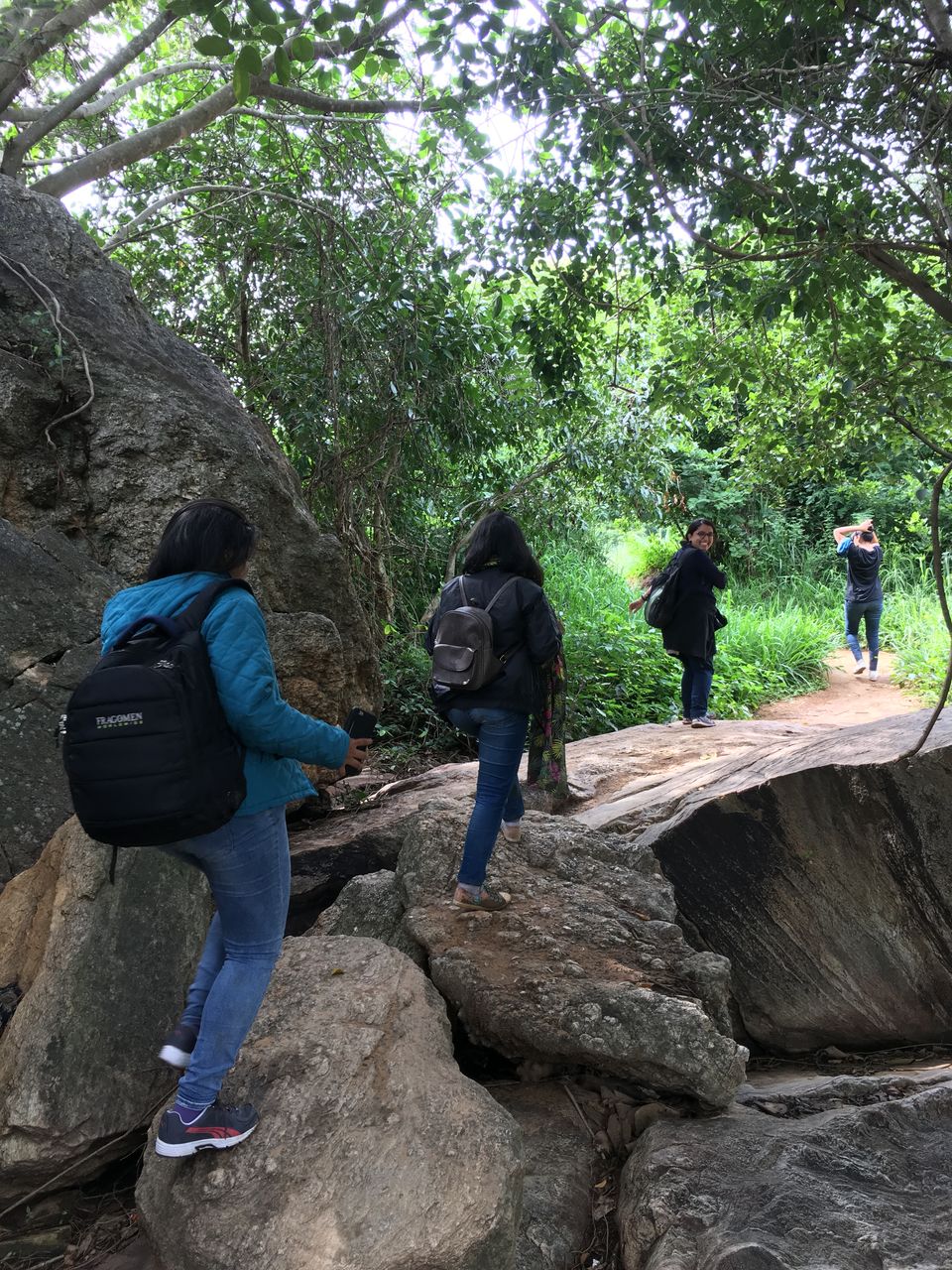 But nothing comes that easy. Isn't it? Before reaching the waterfall there was a short trek. We parked our vehicles paid an old lady who asked us for money. She was supposedly taking care of all the vehicles. Stupid of us we believed what she said and paid her. (WARNING: If anyone plans to visit the place do keep this in mind "Do not to pay her". #itsjustatrick). We trekked for about an hour I guess, and finally found a way to get down to the falls. But boy, the route wasn't easy peasy. They say, "The difficult roads often lead you to the best view". True that! We did get the best view.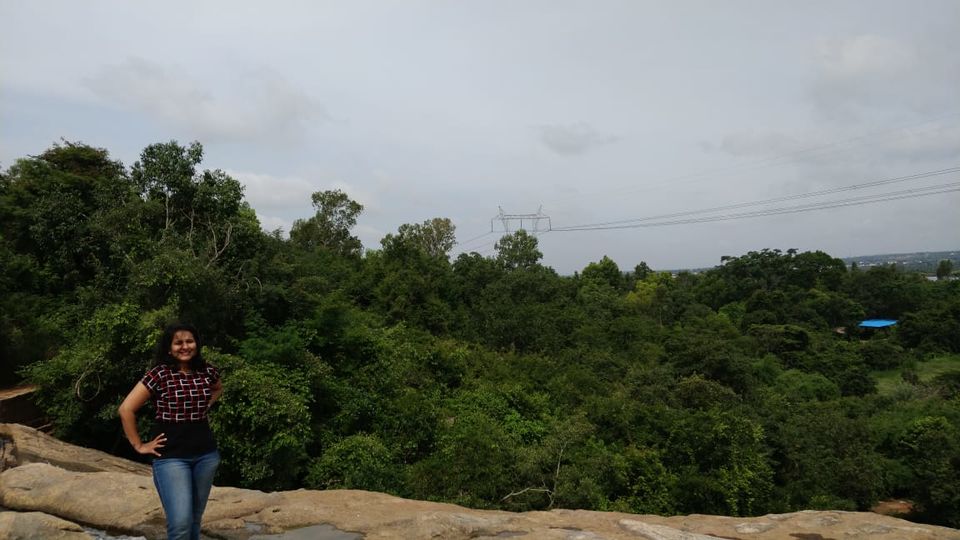 The view from top was just WOooow! Now we had to climb down from that height to the waterfall. It was freakin' adventurous. Hands down I would do it again anyday. In 10 mins time we were gazing at the waterfall (and I was posing to the camera, LOL). The waterfall wasn't that great, but the fact remains, it's nothing like to be amidst nature.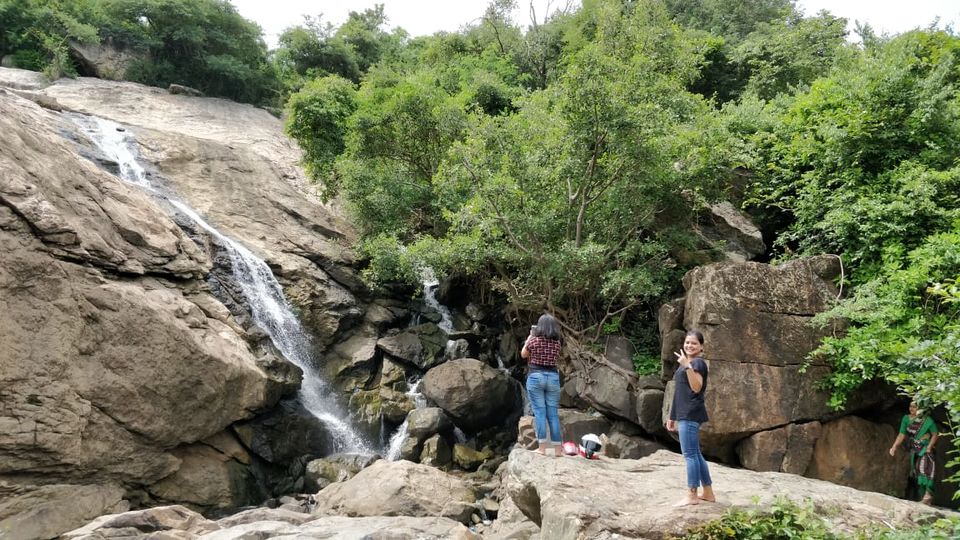 On reaching down we saw people coming from another way, so I approached them. Damn! There was a much easier way to the waterfall. Anyway, we were five of us, three of us were in the water, but the other two didn't want to take the risk of coming down that adventurous (dangerous for them) route. I called them up and informed them about our discovery. We three clicked few pictures, two of us got drenched; the water was absolutely cold. Water flowing over one is such a satisfactory feeling. We just didn't want to get out. But all good times come to an end sooner than the bad times, and so did, this one too. We were enjoying in the water and from nowhere came the men dressed-up in khaki. Fish! They asked everybody to leave the place soon, as it was a "Prohibited Area". WTF! It wasn't mentioned anywhere, neither when I googled the place, nor outside the waterfall.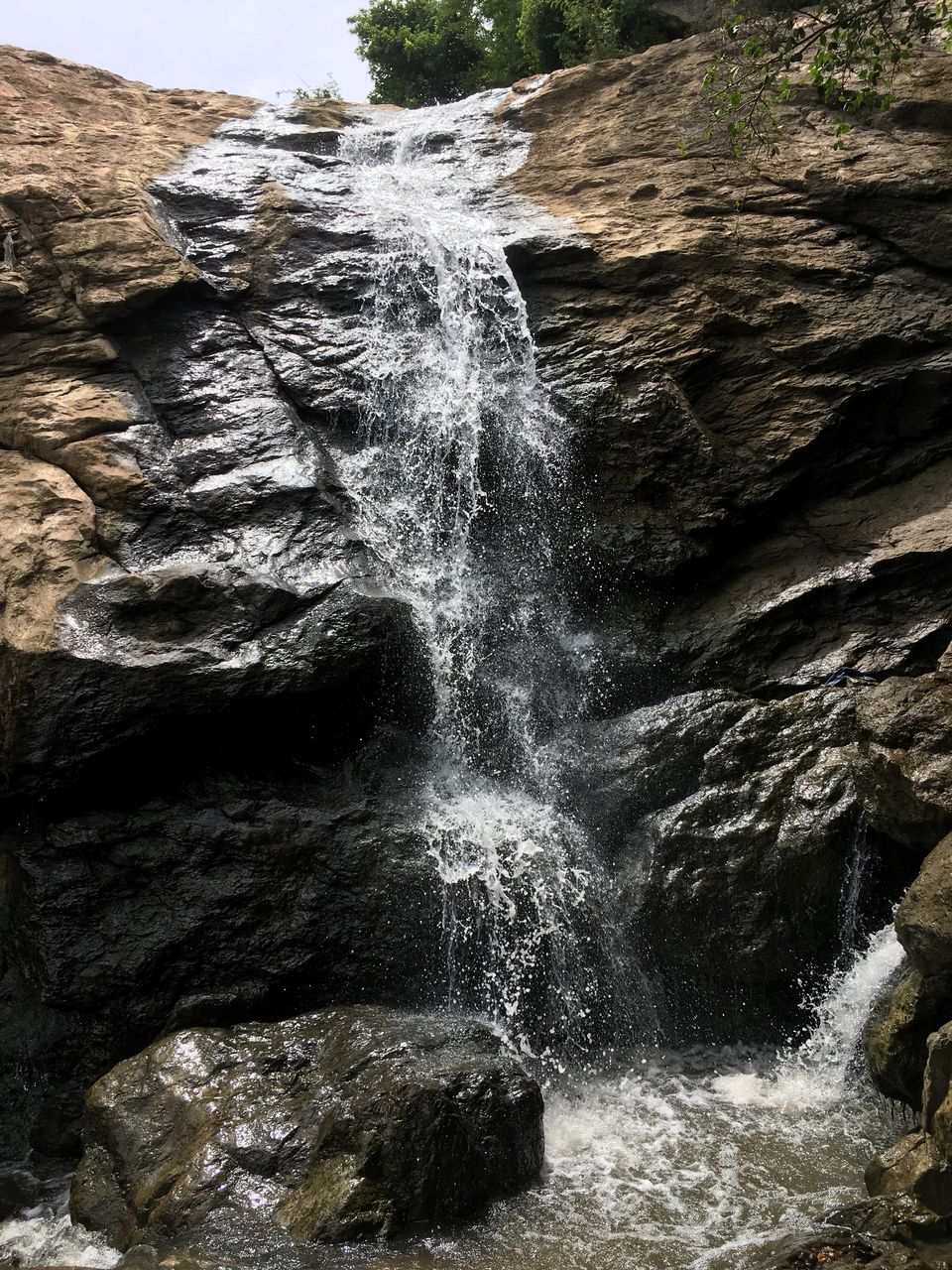 We got out of the water, and called the other two. Poor them, they didn't even see the waterfall, leave alone getting into it. They were waiting for us at the entrance, with our shoes and bags. We got our things together, wore our shoes, and left the place.
And it ended just like that.
#ProhibitedArea
Thottikallu Falls, around 40 kms away from Bengaluru, this place is for nature enthusiast, adventure seekers, or if you're looking for some quiet time. Just sit amidst nature and enjoy every drop of it. Trust me there isn't anything like it. It just takes an hour and half, maximum two. The route to this waterfall is pretty easy. It was five of us (all girls) who decided to take this trip. And we did it.