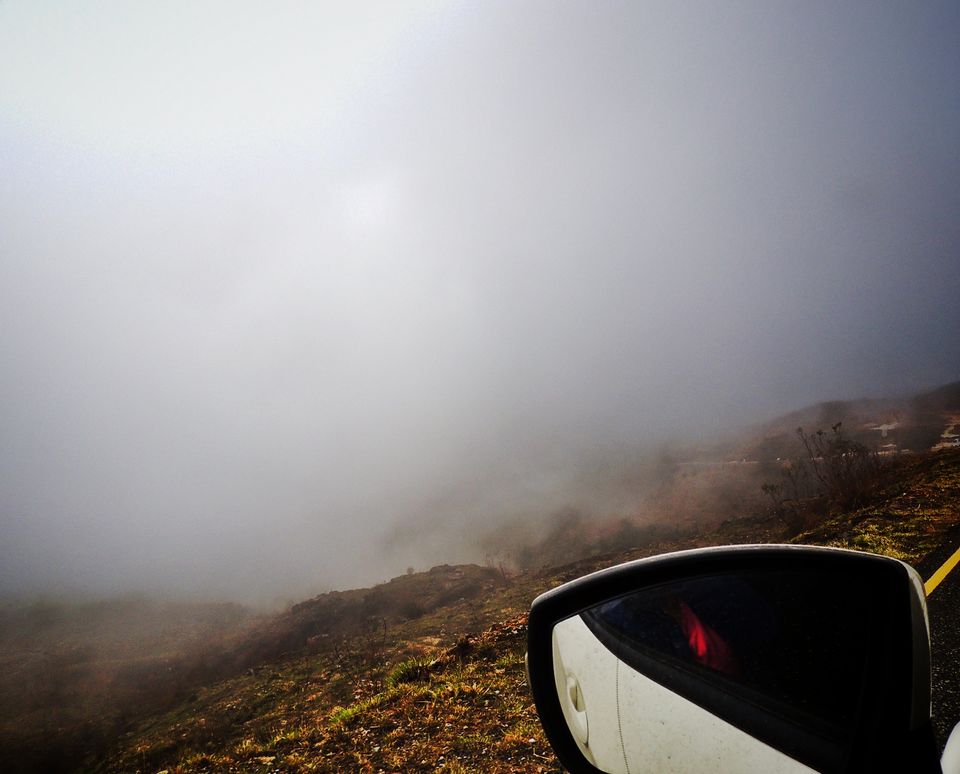 I always thought of visiting this place as a kid since my school days. We knew it since then that Cherrapunji is known as the wettest place in the world. It fascinated me from distant apart and the images on Google displayed would even make me more adamant to make the trip happen for me.
Yes! I had to wait for years to finally get my itchy feet step into this wettest land but it did happen and in the best possible way. I packed my bags and with no plans made, landed to Guwahati as I had a local friend to take me to all places and honestly, no one can be a better guide than them. They had chalked down my entire itinerary for 5-6 days. However, Cherrapunji can easily be covered in 2 days.
I had landed in Guwahati on the 10th evening and decided to rest and spend the night there. We left for Shillong in the afternoon and had reached there within 3 hours enjoying the drive and stopping by for some picturesque views. You will find locals selling mulberries, cherries and other fruits and spicy chat pata food.
2) Dainthlen Falls:
It's located nearly 5 km from the city. You will be charged Rs 10/- per head for the entry which is a very small amount for the lovely view that you get here.Legend goes that the people of the land killed a big snake that lived in the cave nearby. The rock carvings seen here of the snake are said to represent the symbols of evil and greed. Being a soft waterfall, you may not hear the roaring sounds of water falling but still, the atmosphere is electric. The breathtaking views are a treat to your eyes. Right from the drive to the waterfalls in itself is a spectacular sight. However, be really careful in getting your feet close to the fall as it might get slippery during rainfall.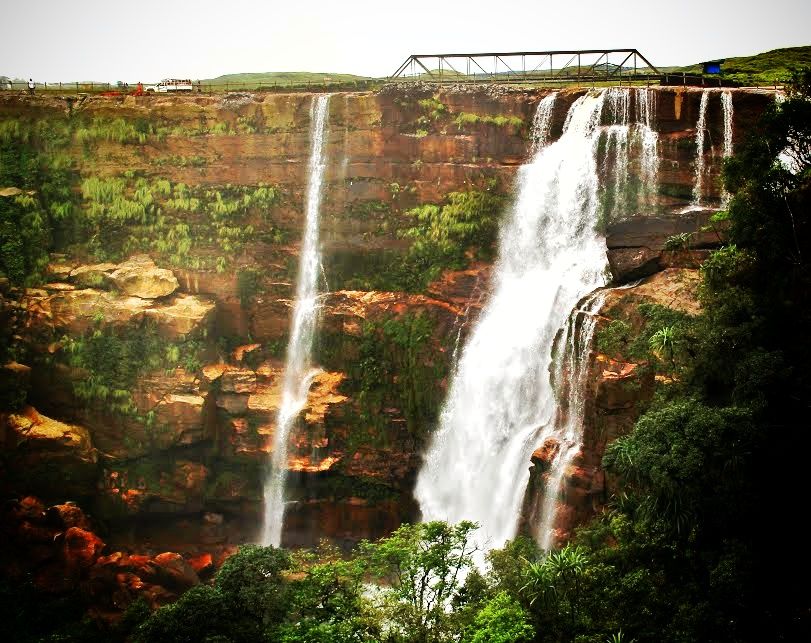 We had headed to this resort for lunch which was homemade by the locals and besides that we even ended up staying overnight as the view from this resort is just top notch and mesmerizing. You can sit outdoors and enjoy the food in the cloudy weather and at times even see the sun play hide and seek from within the clouds. The place is lushy green and it's huge and the rooms of the resort are comfortable and cozy although it's a bit heavy on the pocket costing 2-3k for a night stay but for all nature lovers and travellers who want to silently sit down and enjoy peace, the view and good food all at one place-this is a must stay kind of a place.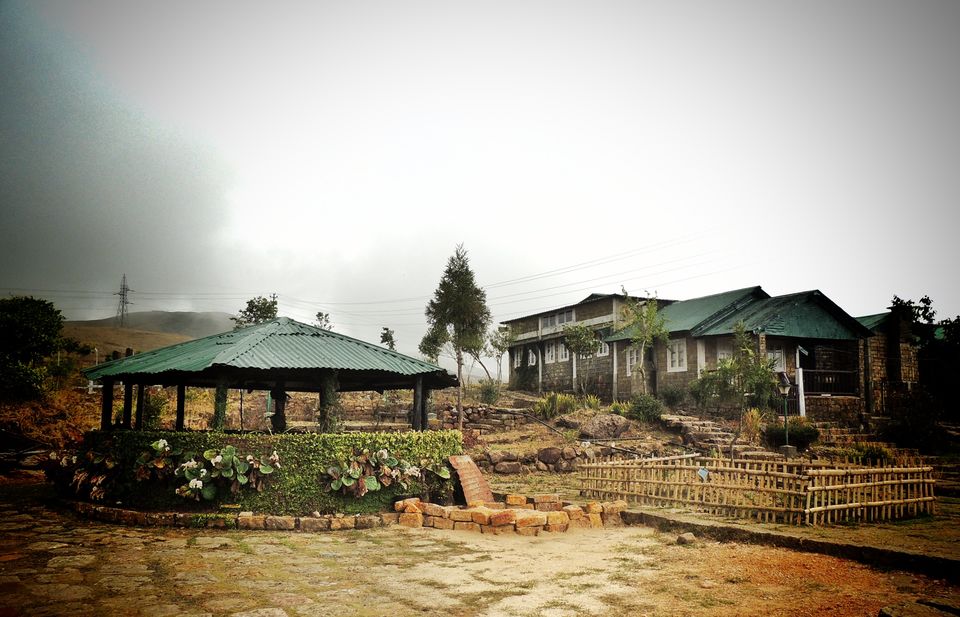 5) Risa Colony:
Make sure to visit "Derby Shullai"~a lady who makes the finest of wine from different varieties of fruits and she has a collection of around 30-35 different varieties. She is a very famous lady and is known for it even at the wine festival held there. My favourite was the "Shiong" made up of wild cherries. The bottle cost is around 500 bucks which is very reasonable as compared to the thousands you pay at top notch restaurants. Incase, you face difficulties in getting there, you can connect with me through your comments below or drop a message and I would be happy to share her contact details.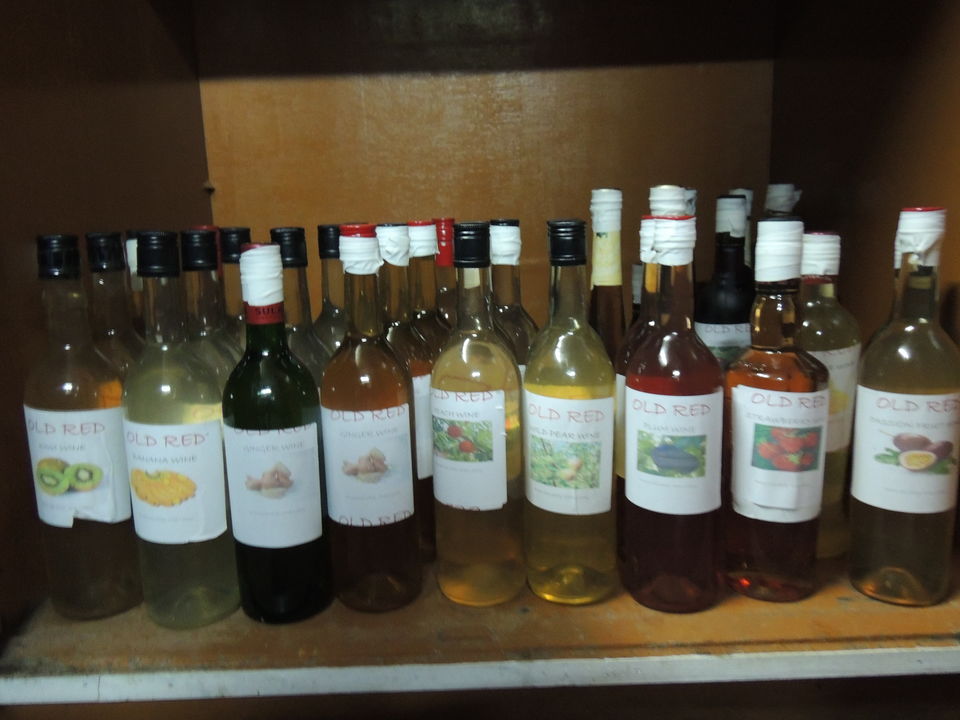 I have always had a deep connect with churches since had studied in a Convent since my childhood days. On the way back to Shillong, I happened to cross by the church. It drew me towards it like a magnet and in no second I was inside the church, attending the holy mass which is held on the Sundays at 6 in the evening.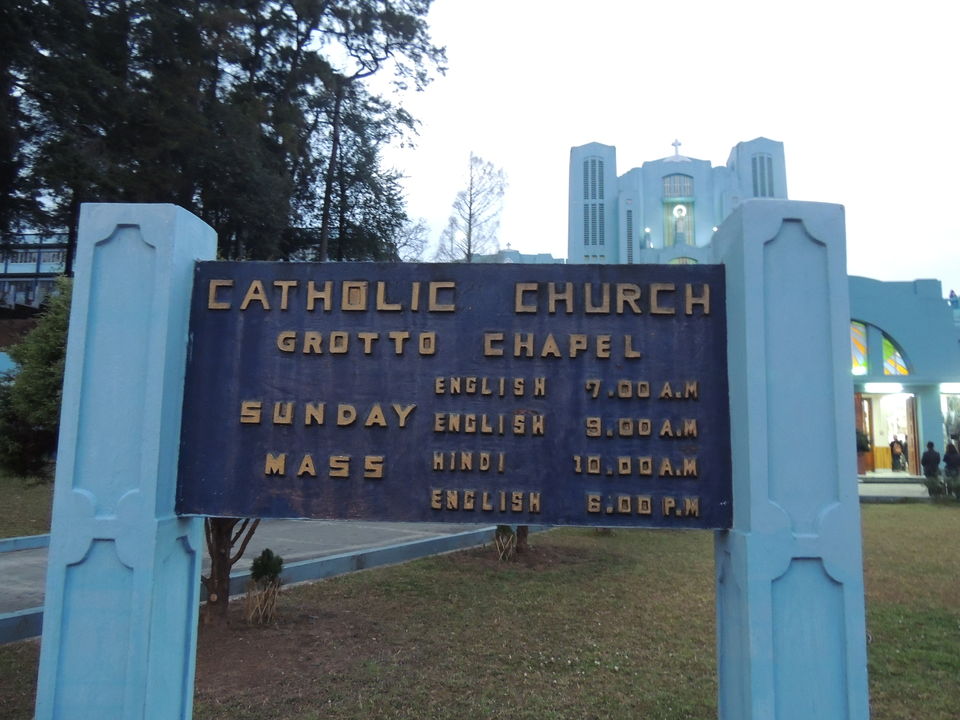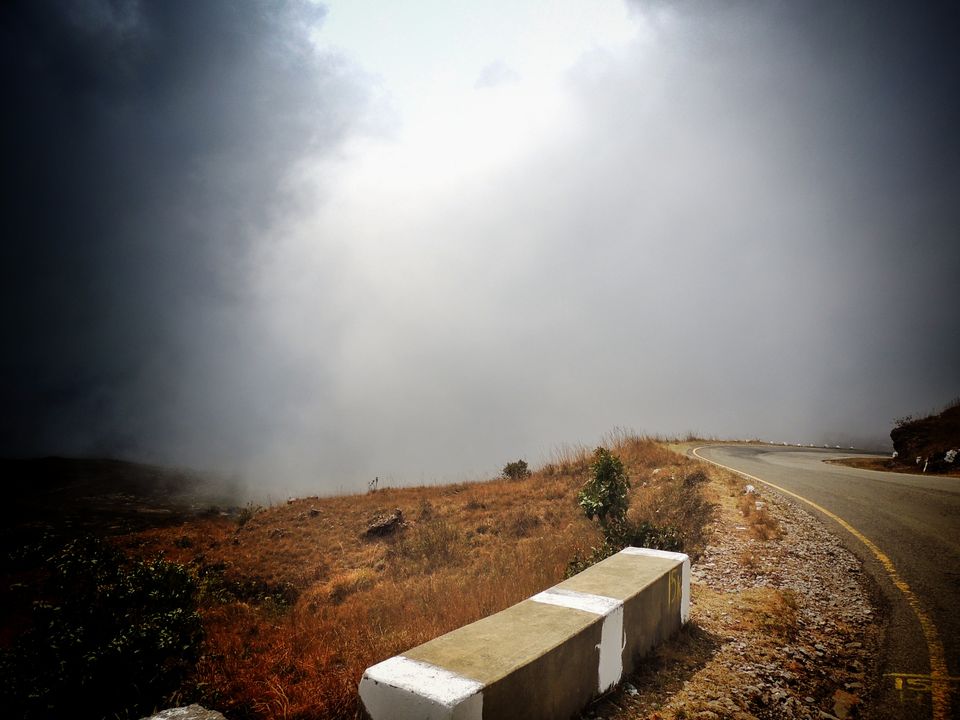 Firstly, claustrophobic people should avoid going inside the cave as it's really dark inside and you have to keep squeezing yourself and crawling as the way is extremely narrow and also you have to avoid being hit on the head by lower roof levels which are structures of limestone, some even being pointed.
3) Seven Sister falls:
Meghalaya, is known for this high on beauty quotient waterfall and Seven Sister Fall is a view to capture in your memory more than in the lens of the camera. Monsoon is the best time to see all the seven falls side by side and the lush green surrounding and clouds above further add to the beauty. I however, missed out on seeing the falls and could rarely get the glimpse of it as the weather was extremely foggy and after about half an hour, had even started raining. So, if you are lucky enough you might end up getting a clear view of it or might just have a bad day like mine.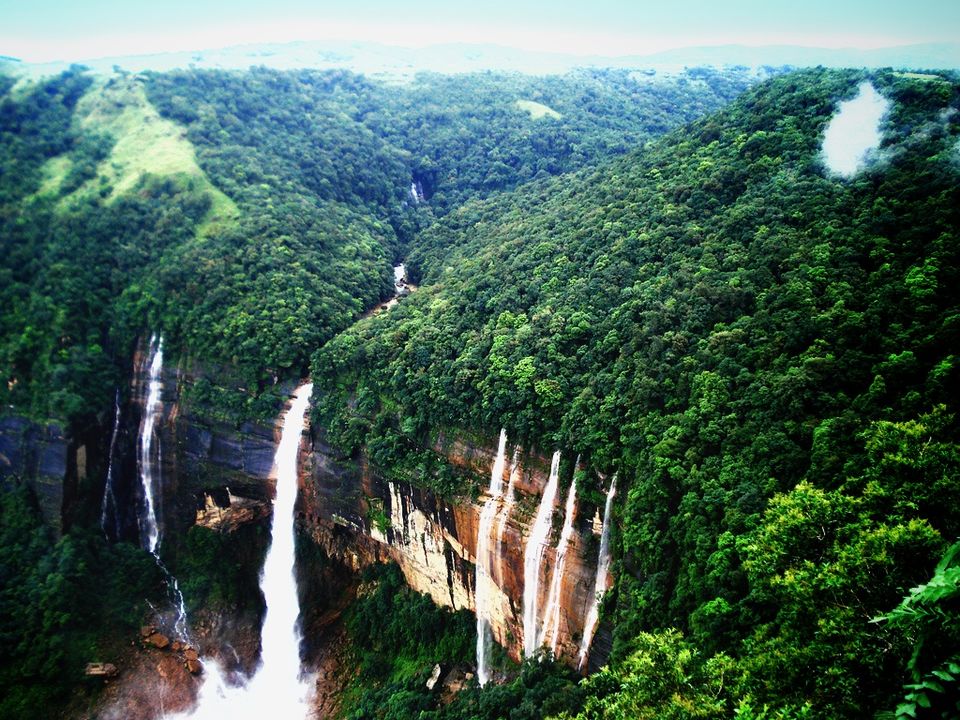 It has three falls. However, the third fall is the best and the biggest and you can stop by here for some good captures with the fall in the background.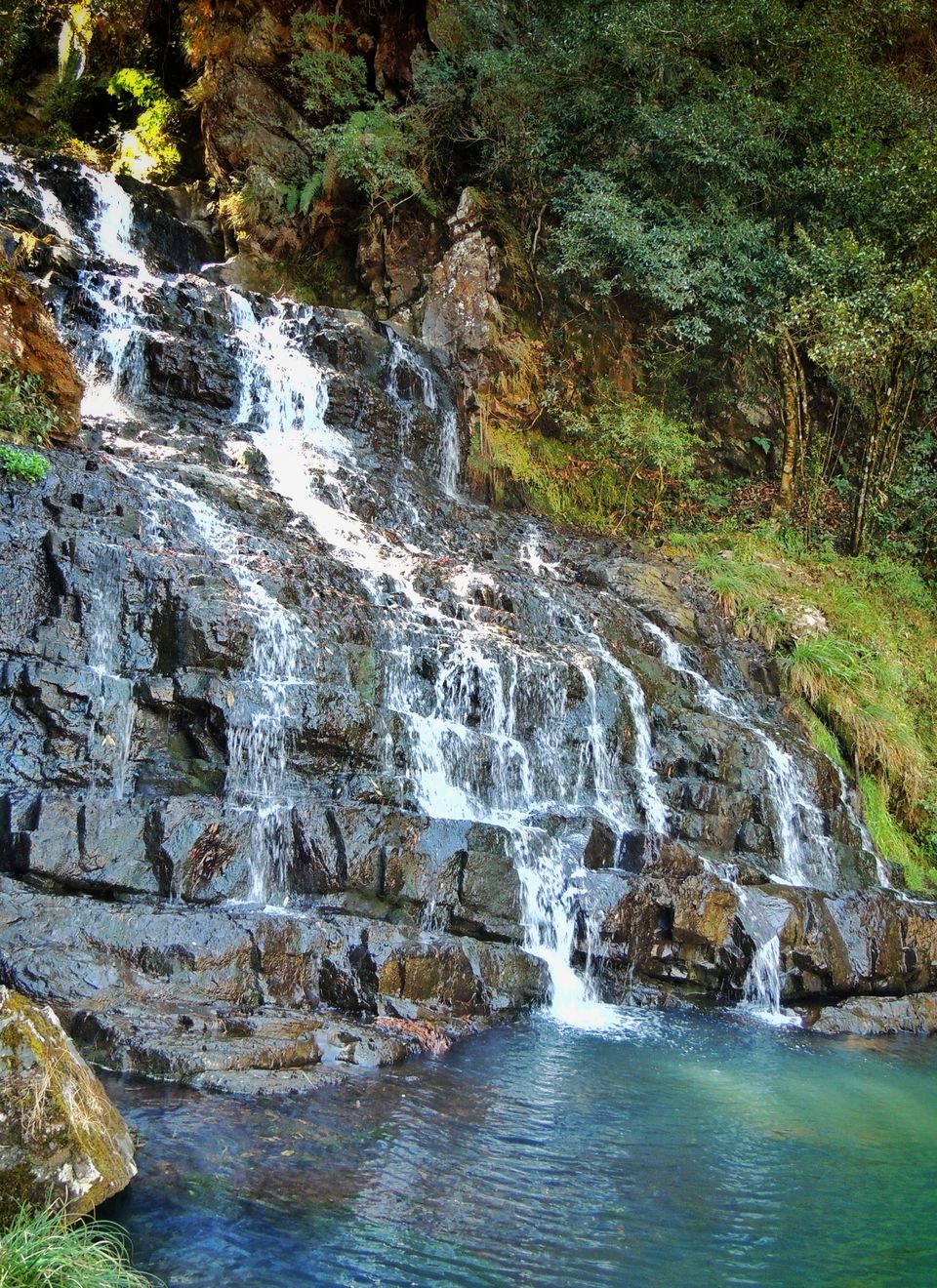 One thing noticeable was that in majority of the shops I could find women being engaged in the business (be it big or small).Maybe because of this it indeed is called as a women dominating place in India where the women take in-charge of not just the households but even for the source of income.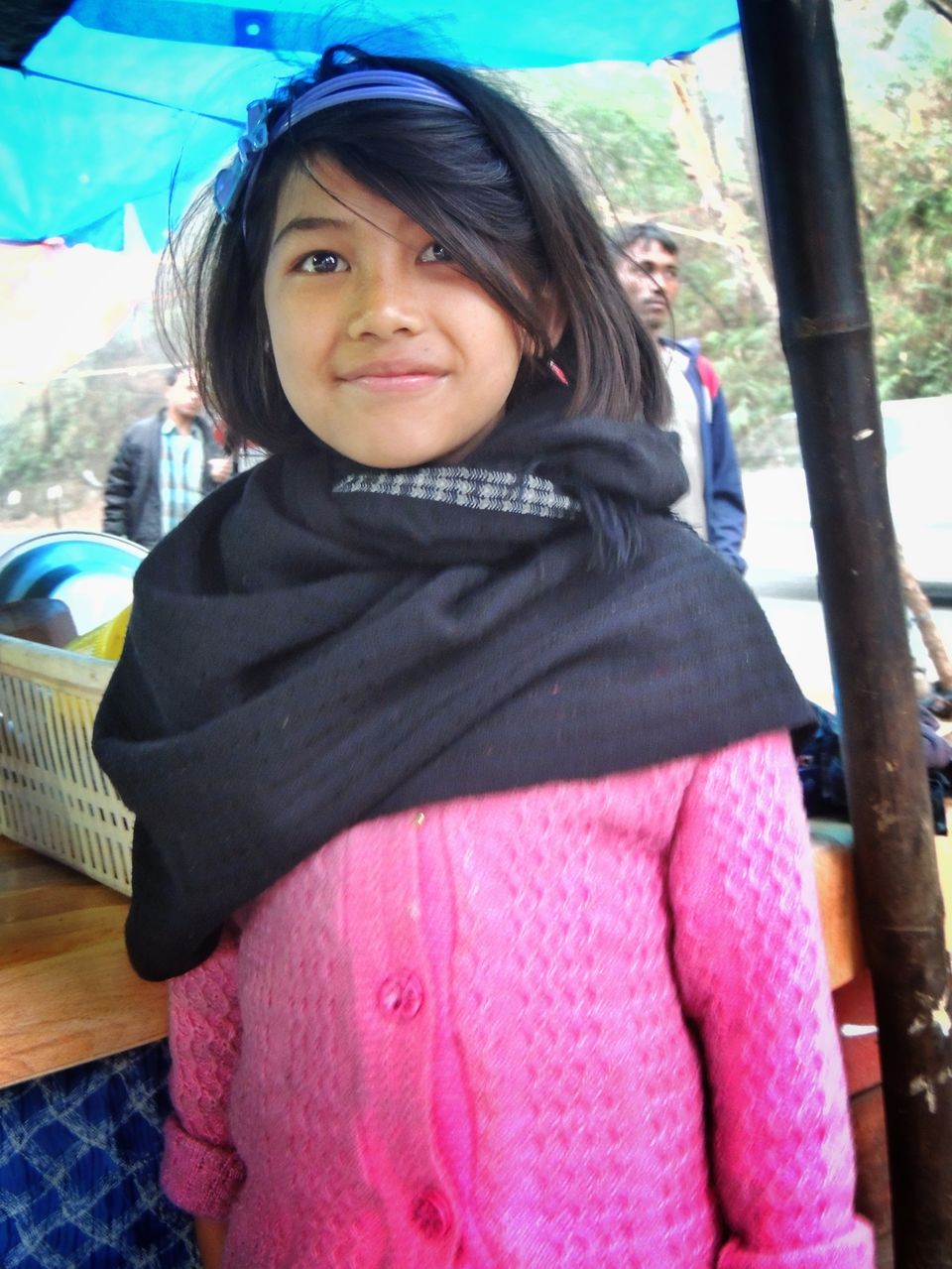 We reached Shillong at around 6pm and did shopping at the local market and malls in a hurry as shops here generally close by 7:30-8pm. I bought a few souvenirs for my friends and myself ( as a token and remembrance of my visit to this place).
The very next day early in the morning by 7:30 am we had left our hotel for the trip ahead to Cherrapunji . On the way ahead, you will enjoy the road trip and stop many times for a good capture and also pose alot many times to be clicked in the lovely weather which changes constantly from being sunny, to being extreme foggy and also witness rainfall.
The places which are must a visit are :
1) Mawsmai Cave:
The beauty of this nature's creation is, that you have to keep exploring the way out of it once you enter and there is a light system which falls inside the cave very occasionally, however, you can use torches and cameras to capture the detailed rock formation inside the cave and study its structure (if interested). A complete work of nature indeed and hence Mawsmai Cave needs to be visited on your trip to Cherrapunji. You would definitely enjoy being lost in the darkness and if adventure is your kind, then enjoy exploring your way out !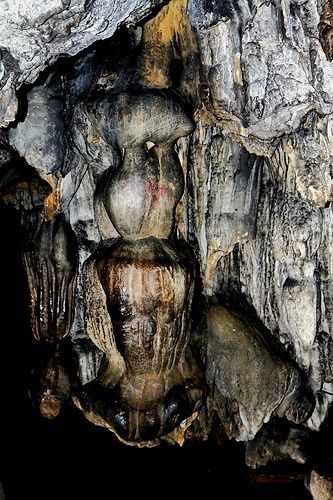 There is another waterfall on the side opposite to it. So, you can even sit there and hear the sound of the fall and enjoy your own company in peace.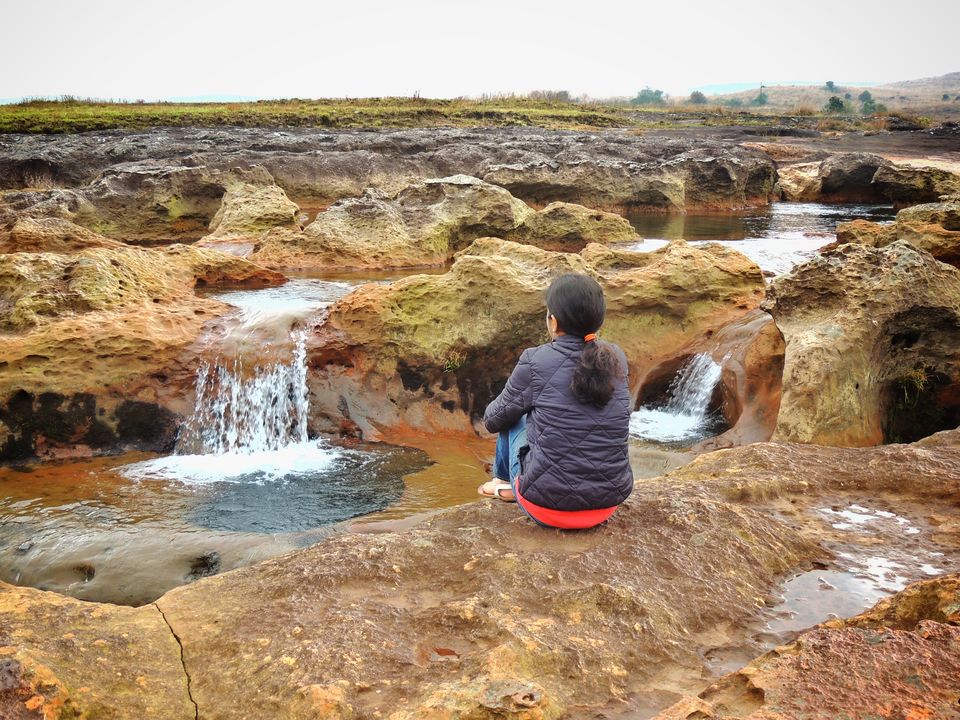 You will leave this place with a content heart and a smile on your face (infact you would not want to leave it at all) and may even have some friends to accompany you to the gate and bid you a friendly goodbye :) ( we are animal lovers )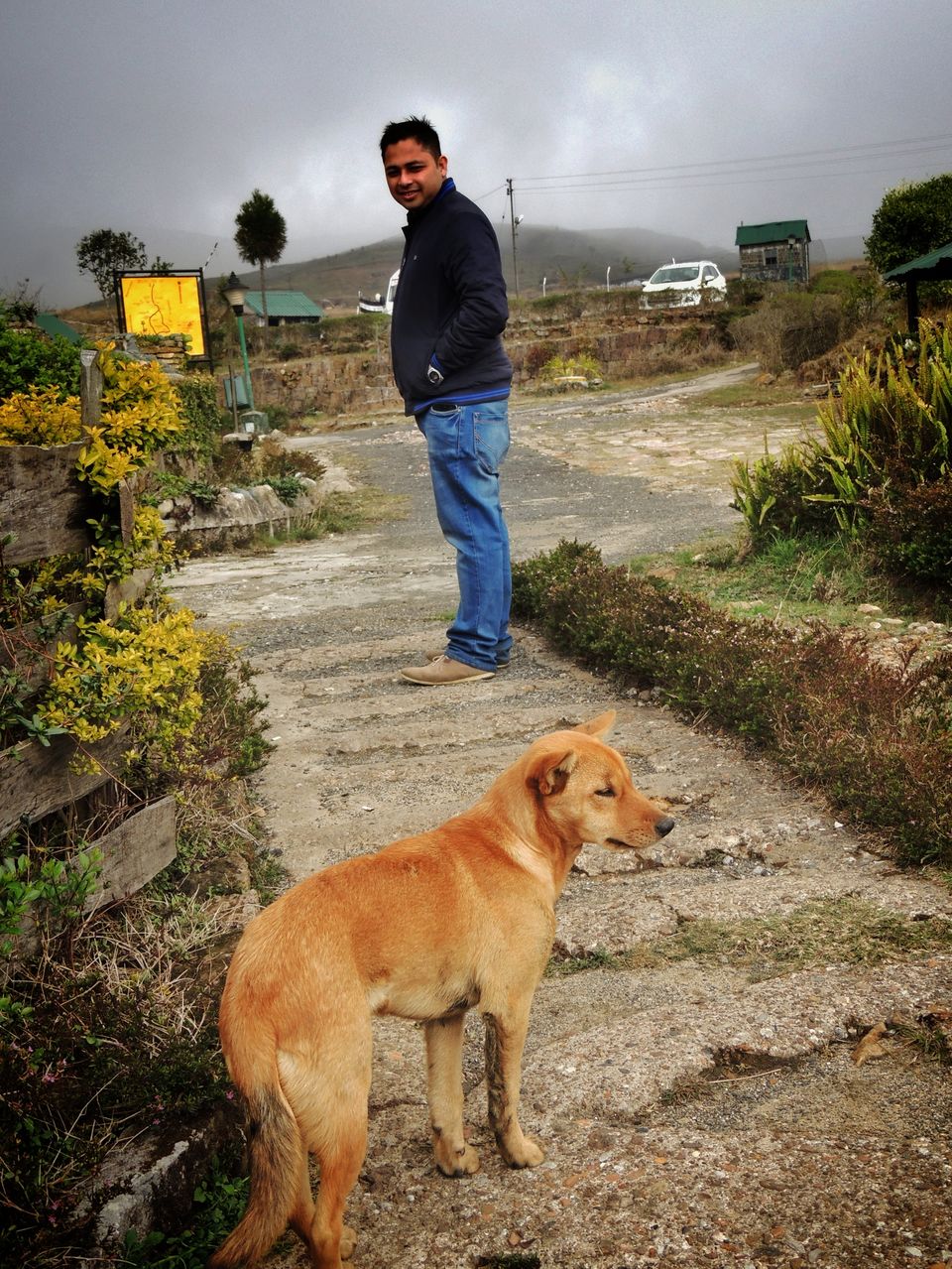 Also, on heading back from Cherrapunji to Shillong, don't forget to make a visit to :
Some photo enthusiasts can also capture the green algae floating beneath the water body.Be really careful in-order to capture them and avoid slipping.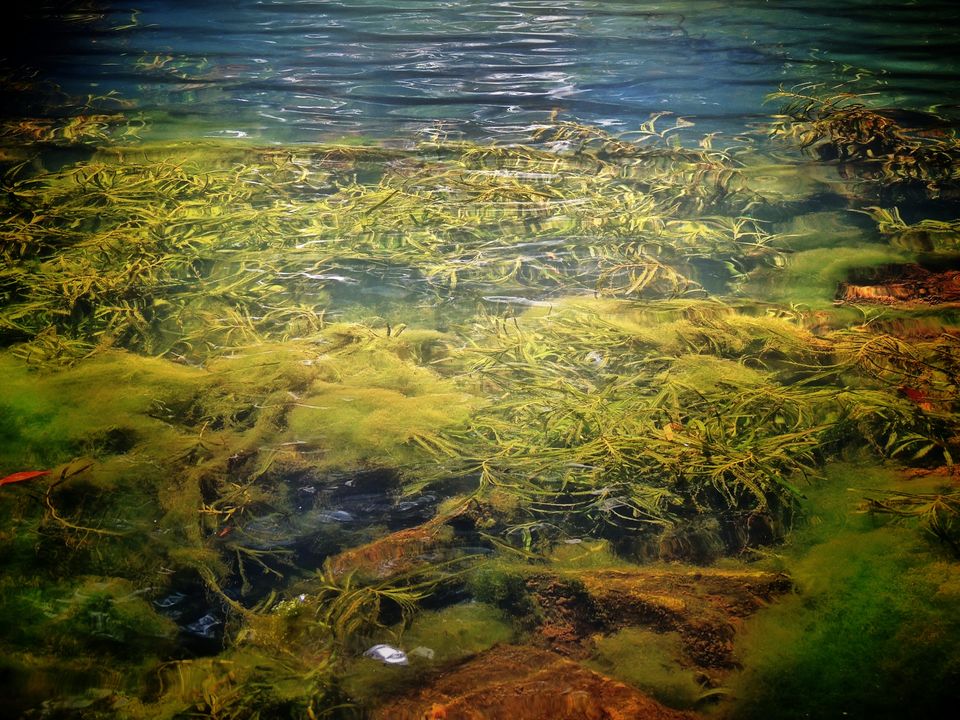 Do attend the mass as its very soothing and pleasant. I had attended one such holy mass after years and I felt at peace and it gave me a heavenly feeling just sitting there.It felt as though I could connect to the Lord and speak to him just like a friend.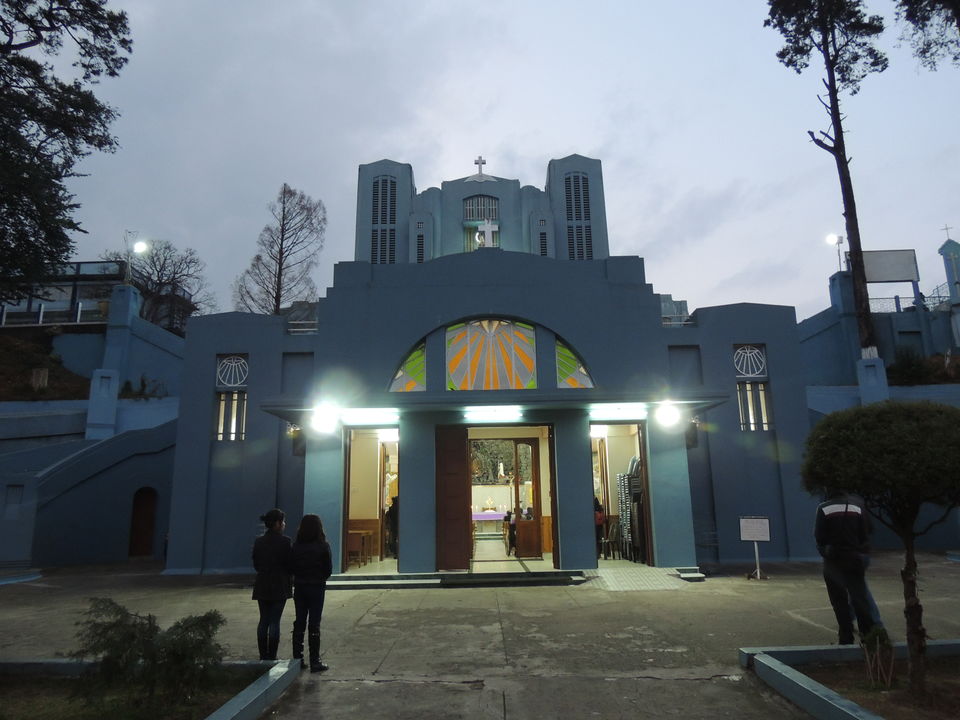 My stay at Cherrapunji was a lifetime experience which I am never going to forget. Anyday, if I would ever want to escape from the monotonous life and the hustle bustle of the traffic to a dreamland place, I would pack my bags for Cherrapunji, which has endless greenery, a lot of waterfalls and never ending fog. So, if you are thinking of escaping from your busy and monotonous life ,then get ready with your backpacks to experience how it feels to be driving through the clouds and practically, spending a day in the clouds and in the nature's lap.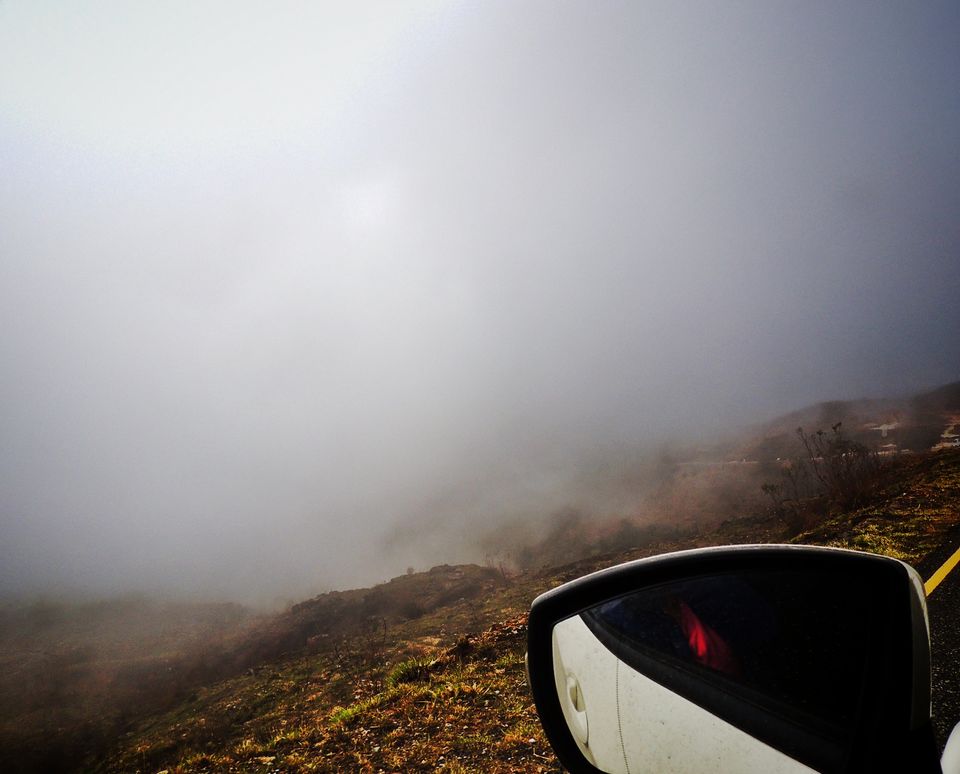 You can also connect with my local friends there who would help you with your itinerary for the same and also help you out with top notch restaurants where you can enjoy good sumptuous meals and places for night's stay.
Email: Niharika baruah (nihabaruah@gmail.com)
Facebook: Istiaque Haque ( https://www.facebook.com/istiaque.haque?fref=ts&ref=br_tf )