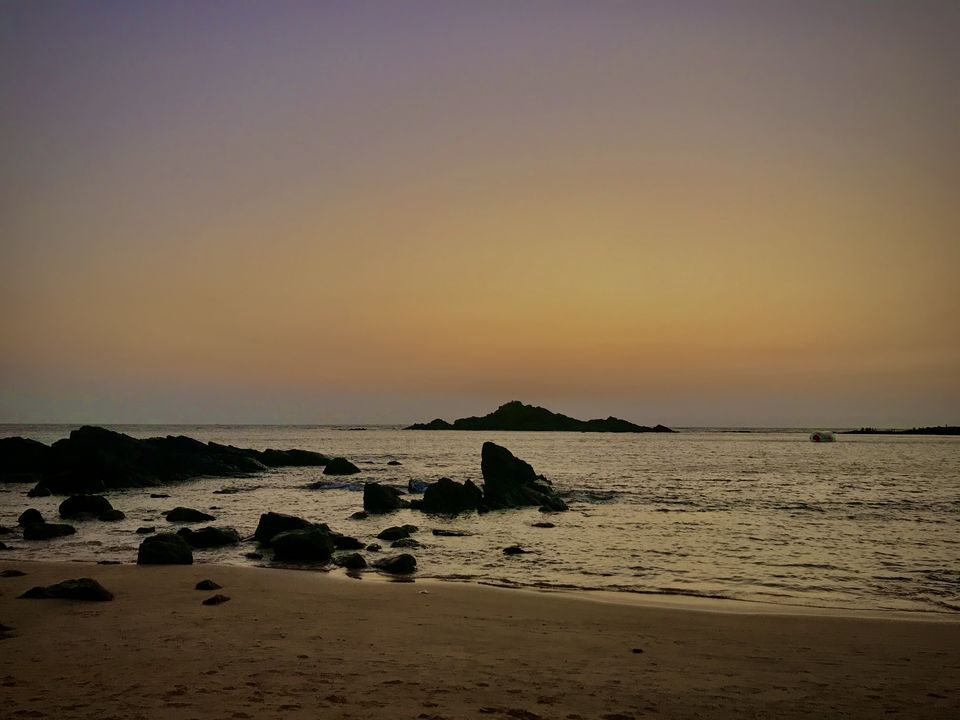 Gokarna is a small town in the western coastal line, the beauty of which lies in its beaches. If you ever need a perfect weekend on a budget, this is the place.
You can trek, practice yoga, make some good friends, or just sit on the shore and enjoy a perfect evening by the beach.
here is the complete details of how you can enjoy a perfect two day trip to gokarna.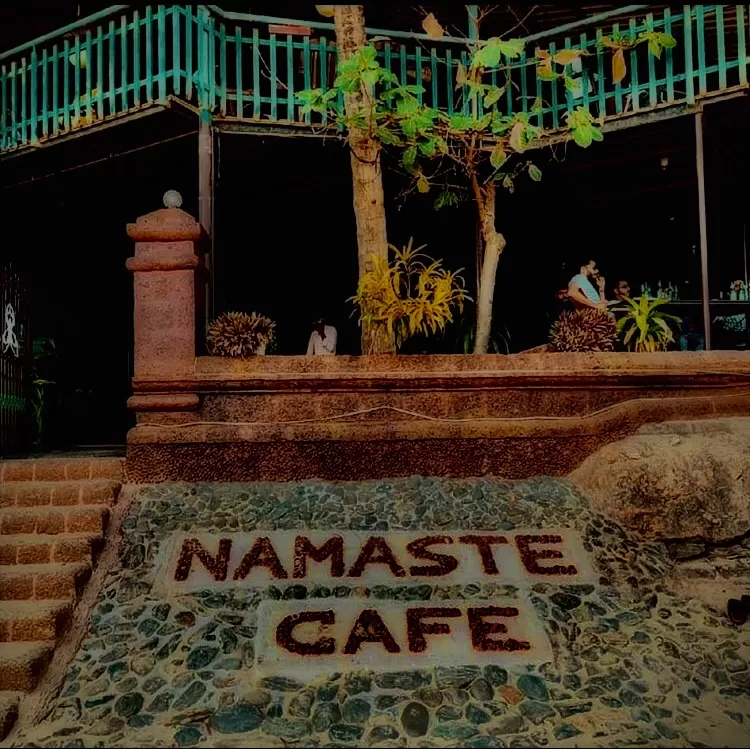 I arrived in the city around 2 pm, there are a number of ways where you can travel in and around the city.
Hire a scooty, or you can find auto rickshaws or just walk and explore.
The place that I stayed, Namaste cafe, om beach, is around 6 kms from the city. It is a beautiful beach side restaurant with some clean rooms.
After checking in, I went out to explore Om beach. It was around 4 in the evening. There are plenty of shacks and small cafes by the beach where we can sit and enjoy the sunset. I chose to sit in moksha cafe, a pretty decent cafe with good food.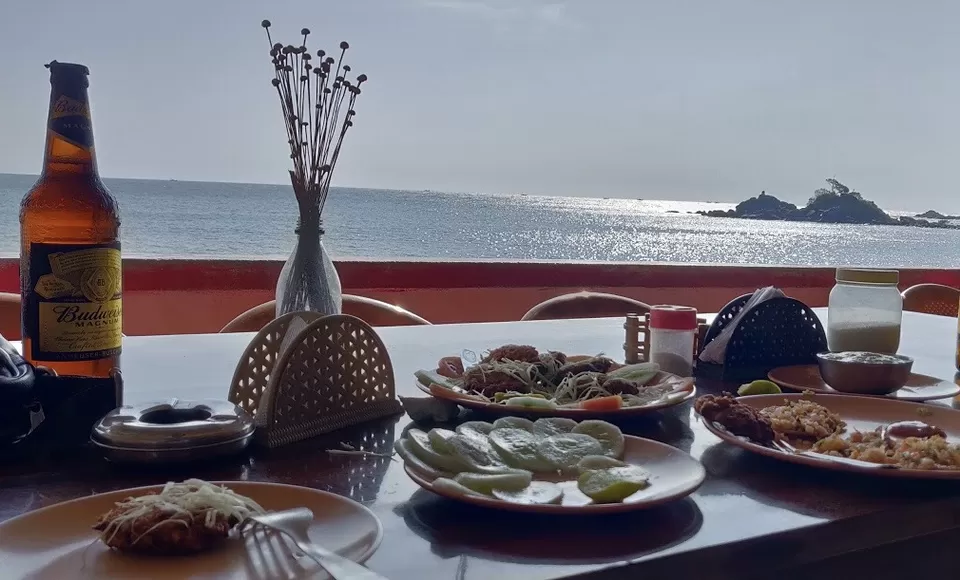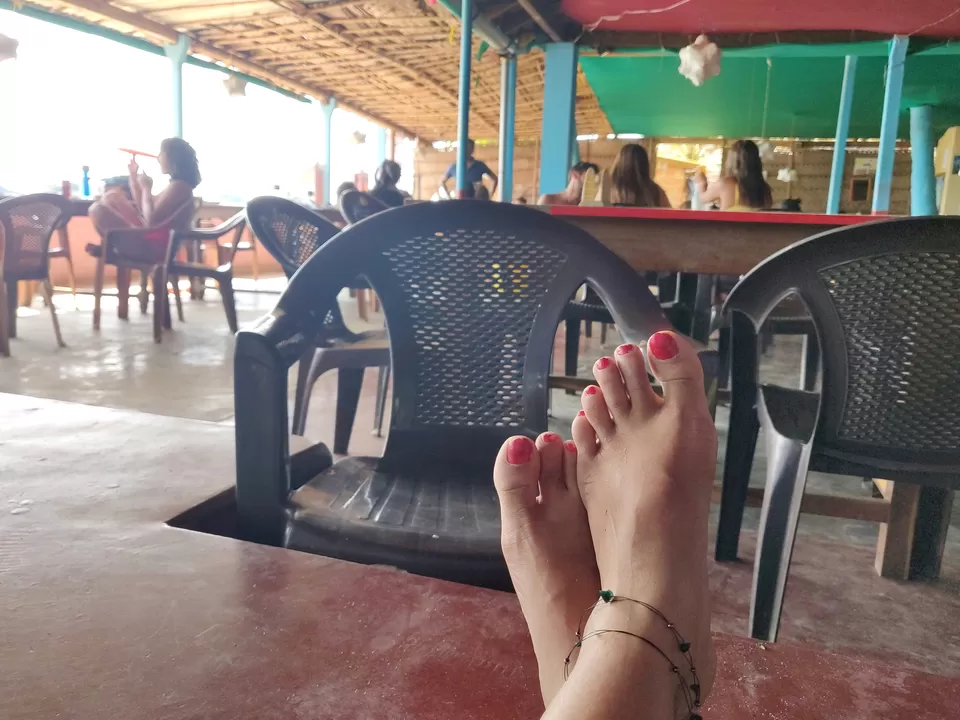 It was a pleasant evening with nothing much to do. sat around in the cafe making some new friends, this place is a hippie's paradise, with some amazing trance that is being played all the time, sure to make you high.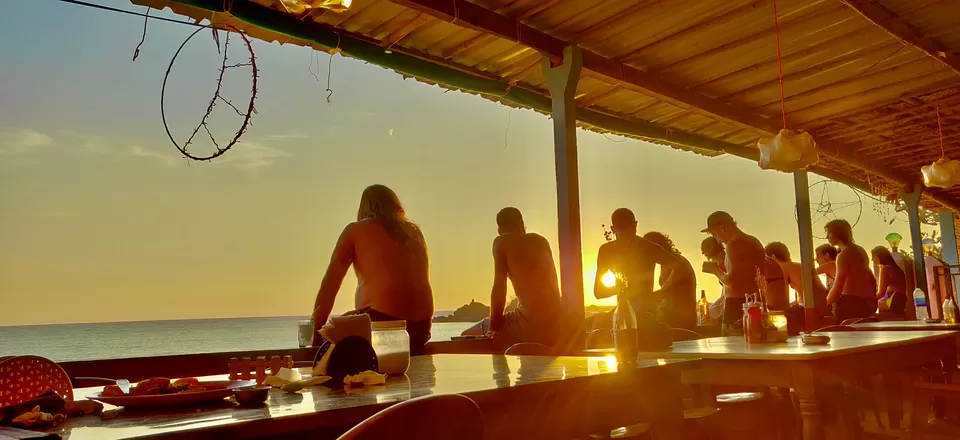 at around 6.30, i could witness the most beautiful sunset.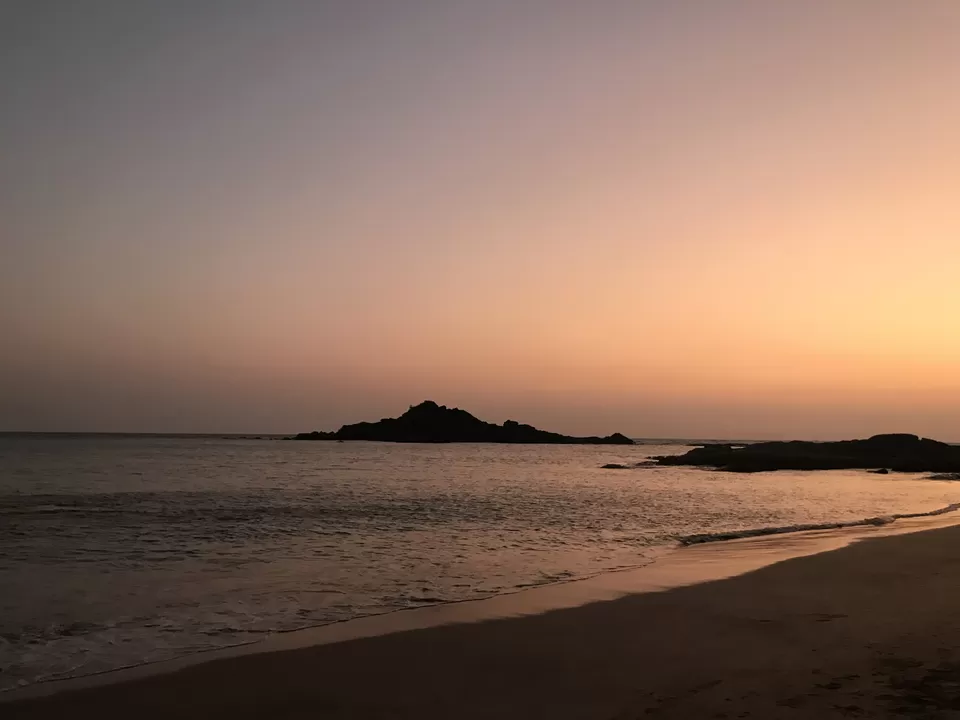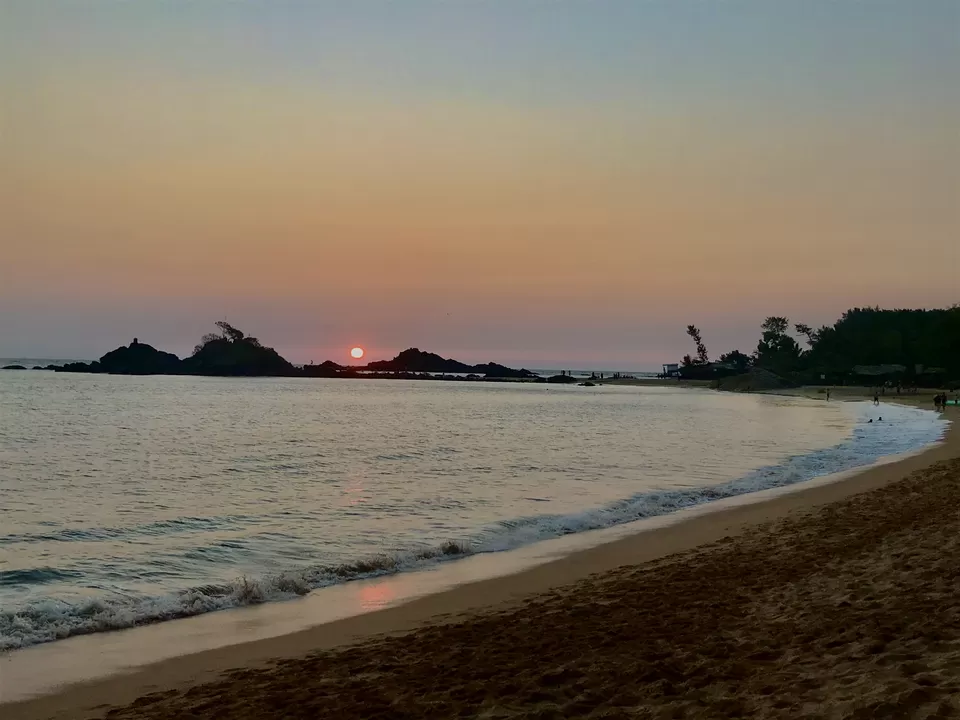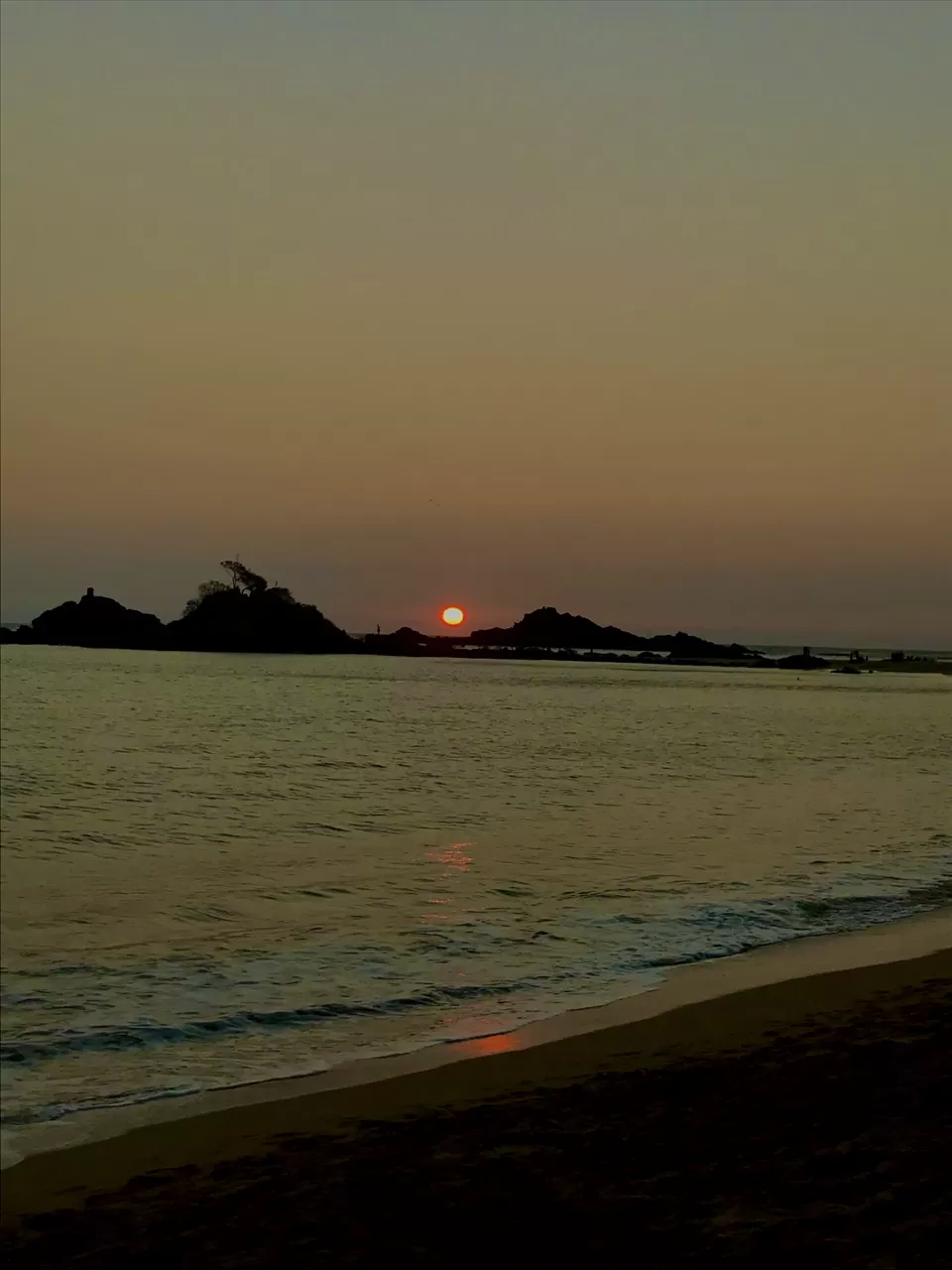 It was time to walk back to the hotel where I stayed, which was around 2 kms from here. I ended day 1 with an amazing dinner and with no strenuous treks. Was all geared up for day 2.
Day 2
I woke up around 6 because I did not want to miss the beautiful sunrise, There is a huge rock just in front of Namaste cafe from where you can have the best sunrise view.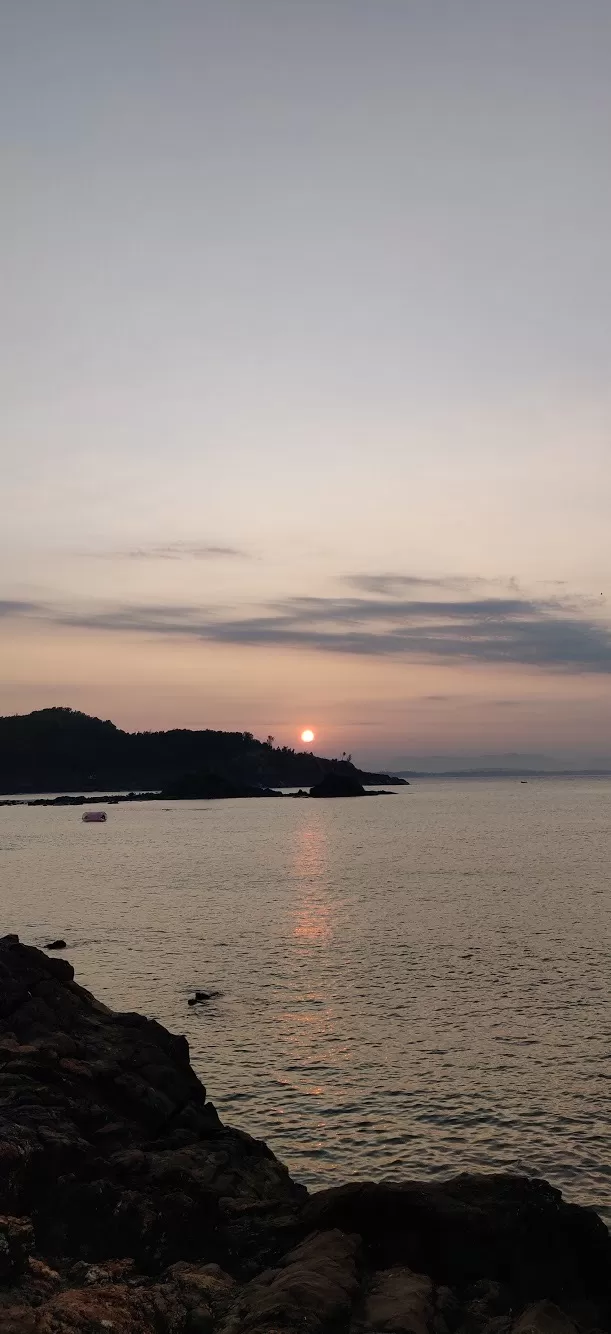 After the sunrise, It was time for the morning tea by the sea :)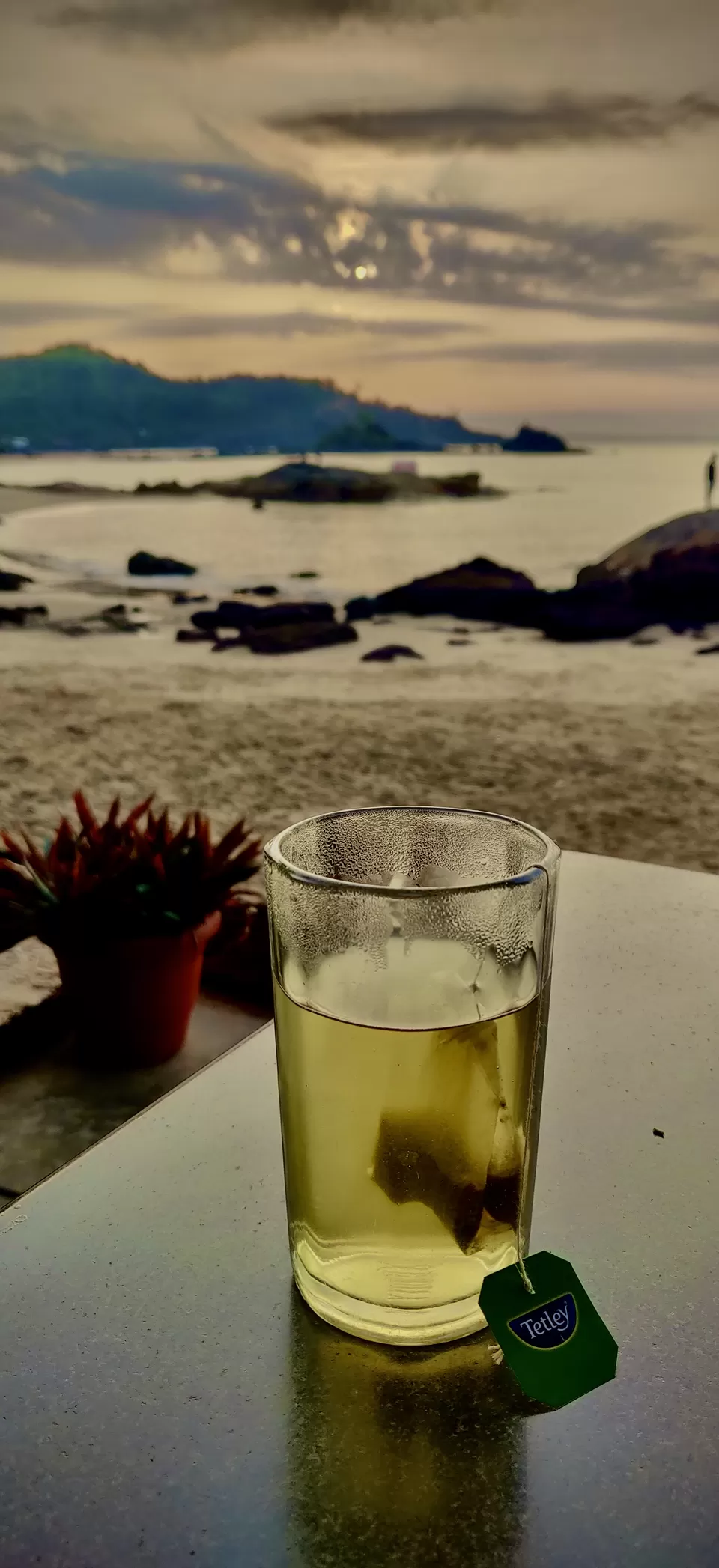 It was now time to trek from om beach to kudle beach.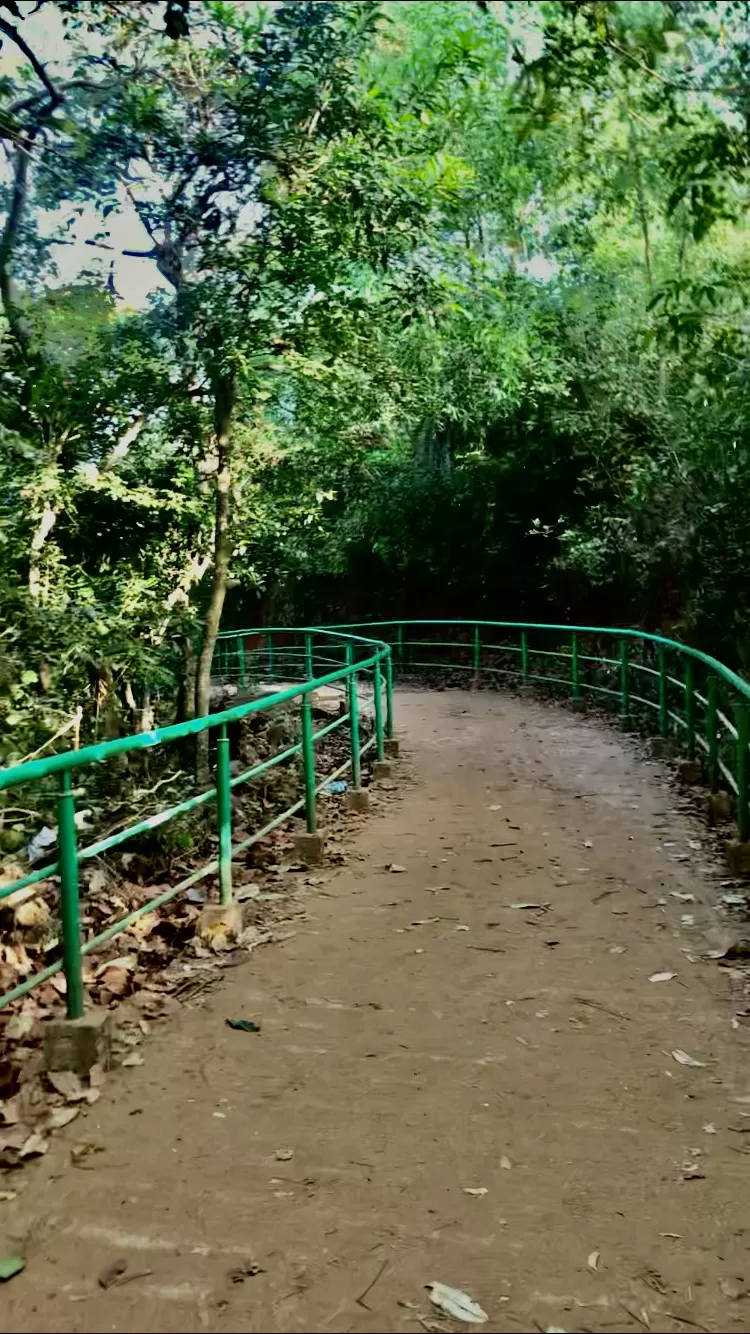 There are 4 main beaches in Gokarna. Kudle beach, Om beach, Half moon beach and the Paradise beach.
The trek usually starts from Kudle beach to Om and then to half moon and Paradise.
once you reach kudle beach, there are a lot of small beach side restaurants where you can have a good breakfast. I had yummy masala dosa and a glass of green tea and went out to just take a walk on the beach.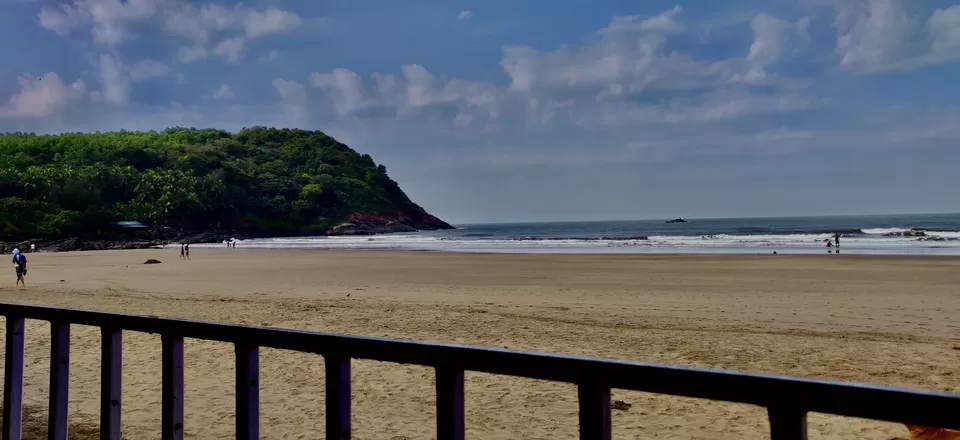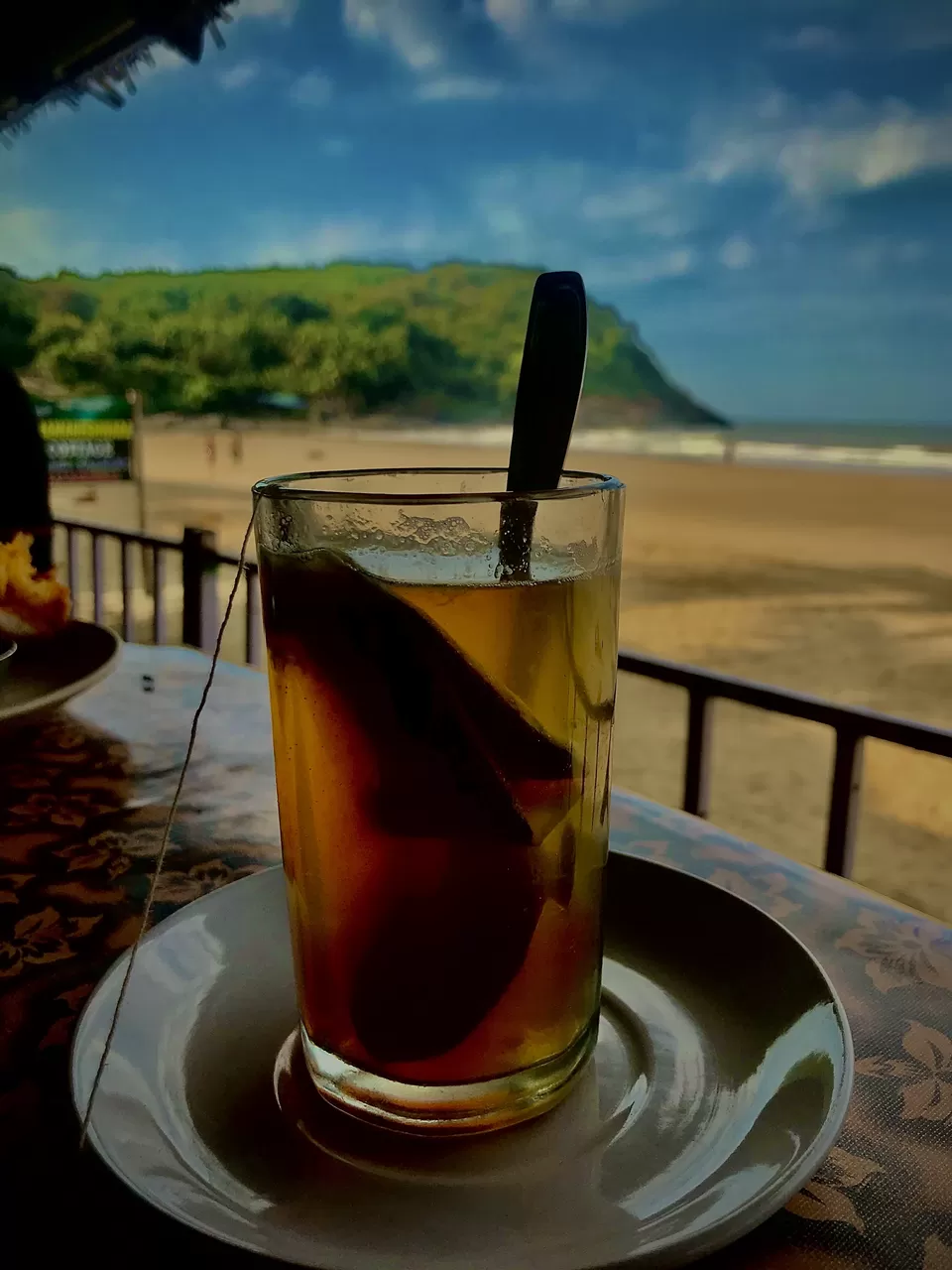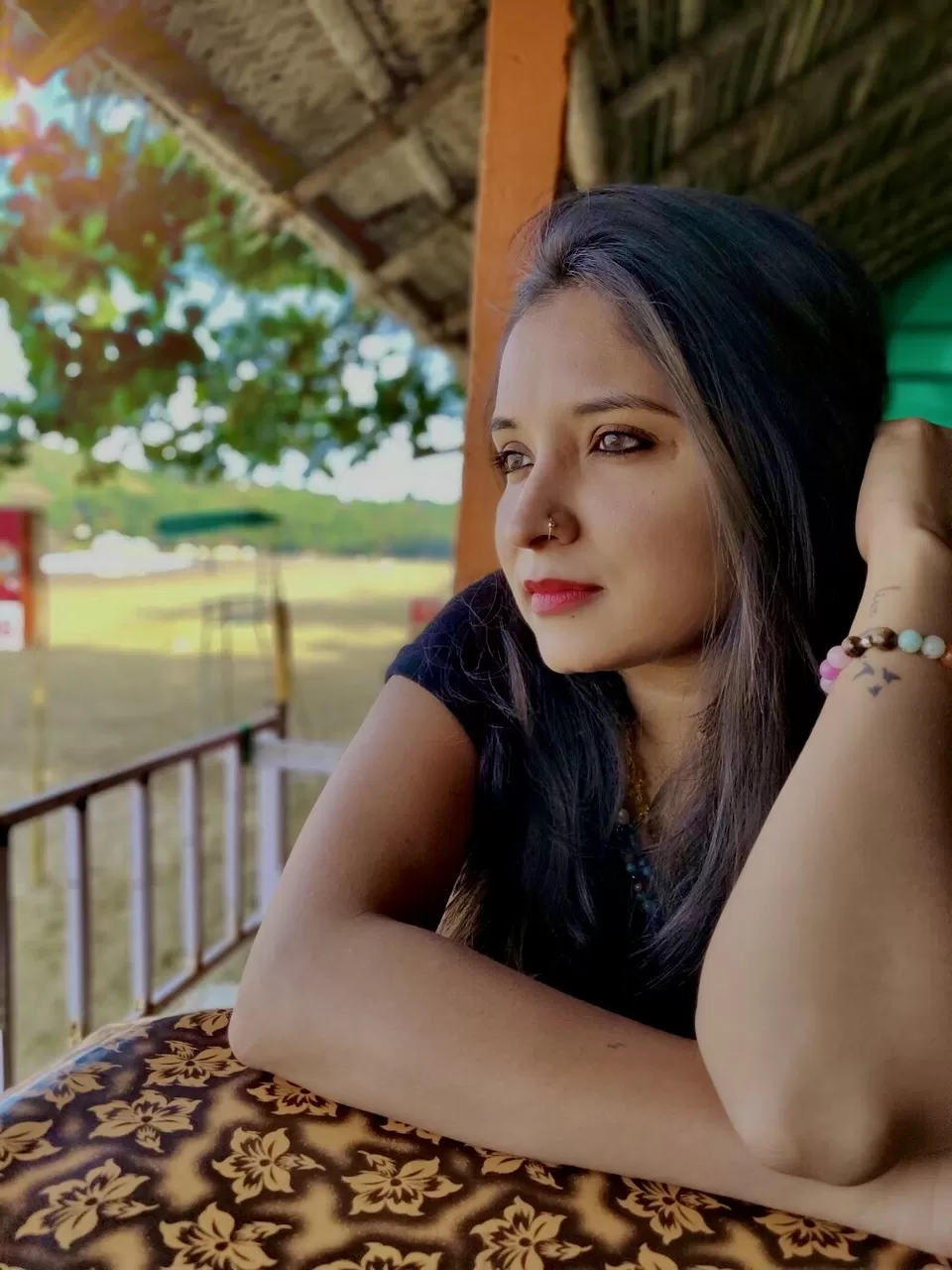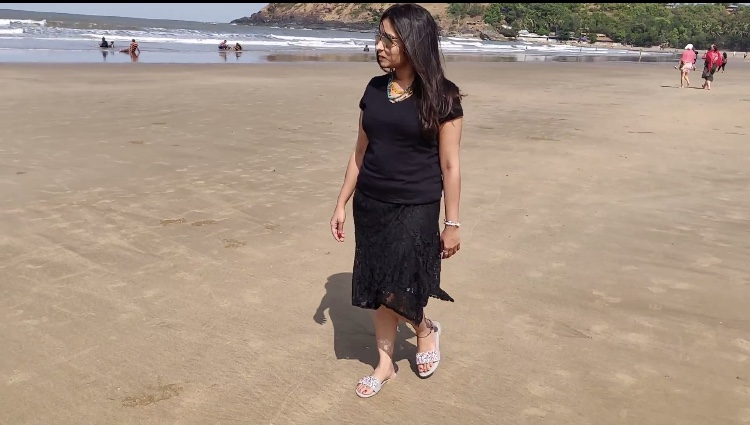 you can even shop for a few bracelets or necklaces from the local vendors who keep coming there every 2 mins, and can also get a jewelled braid done.
I then trekked back to Om beach for lunch and then went on for a small nap.
At around 4, I again went to the same Moksha cafe to play hula hoop with the friends that I had made the previous day, time passed by without my knowledge.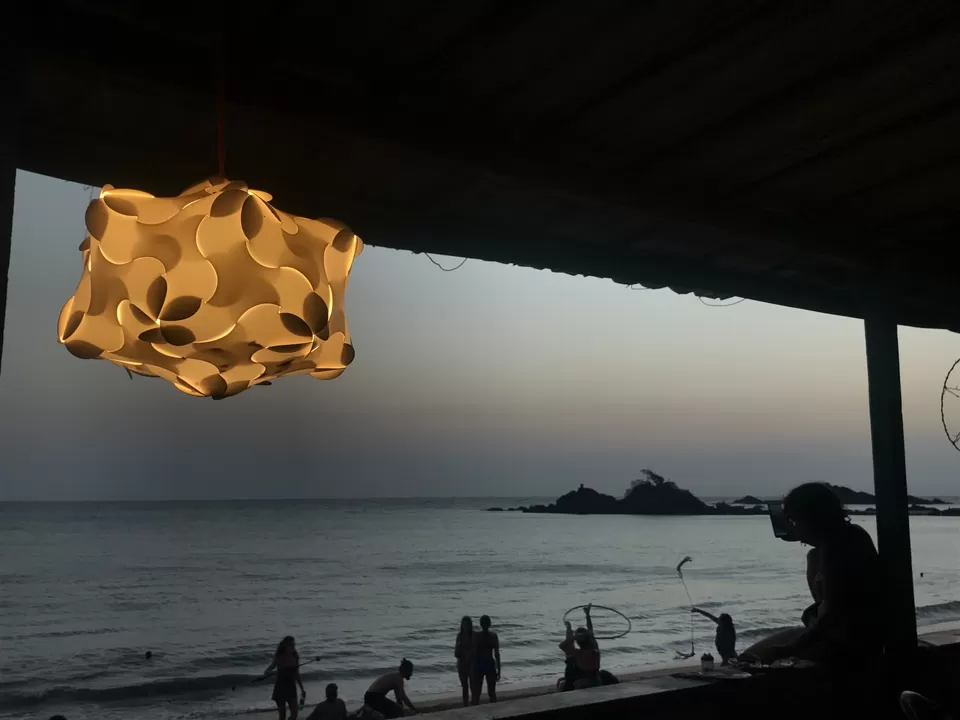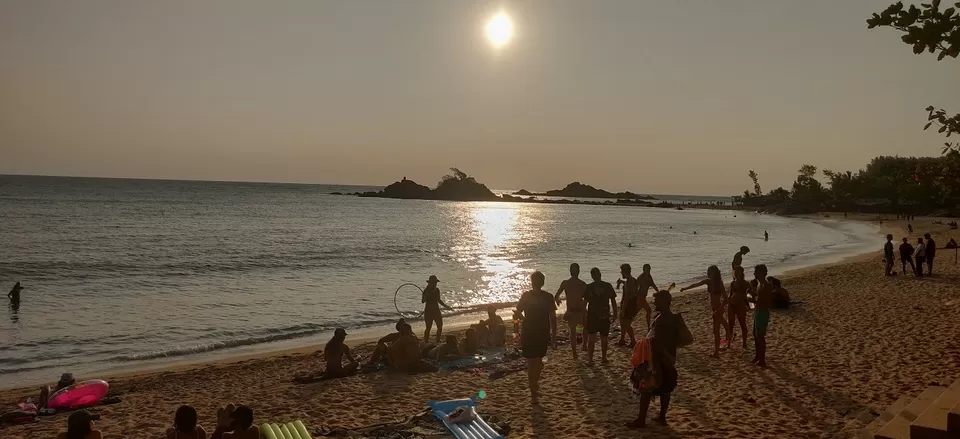 It was time to head back for dinner. Reached namaste cafe around 9pm to enjoy the last dinner of this amazing trip.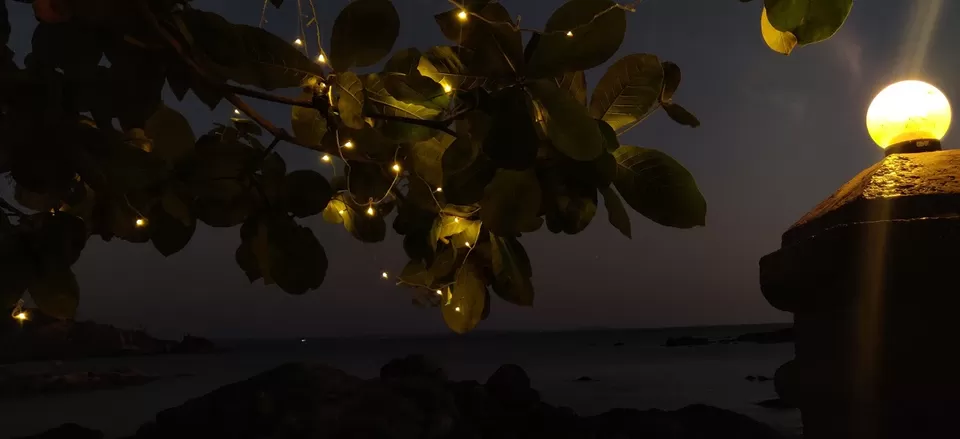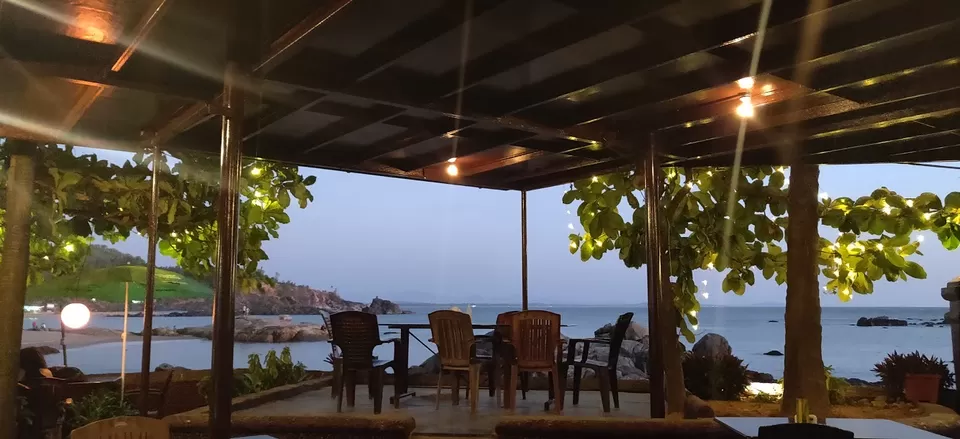 After dinner, I just sat on the shore listening to the waves for almost 2 hours, before heading back to the room for a good nights sleep.
The next day, I checked out from the hotel, visited the famous Mahabaleshwara temple, This is the only temple where devotees are allowed inside the Garbha gudi and they are allowed to worship the atmalinga.
And this is how a budget solo trip ended with a lot of memories.