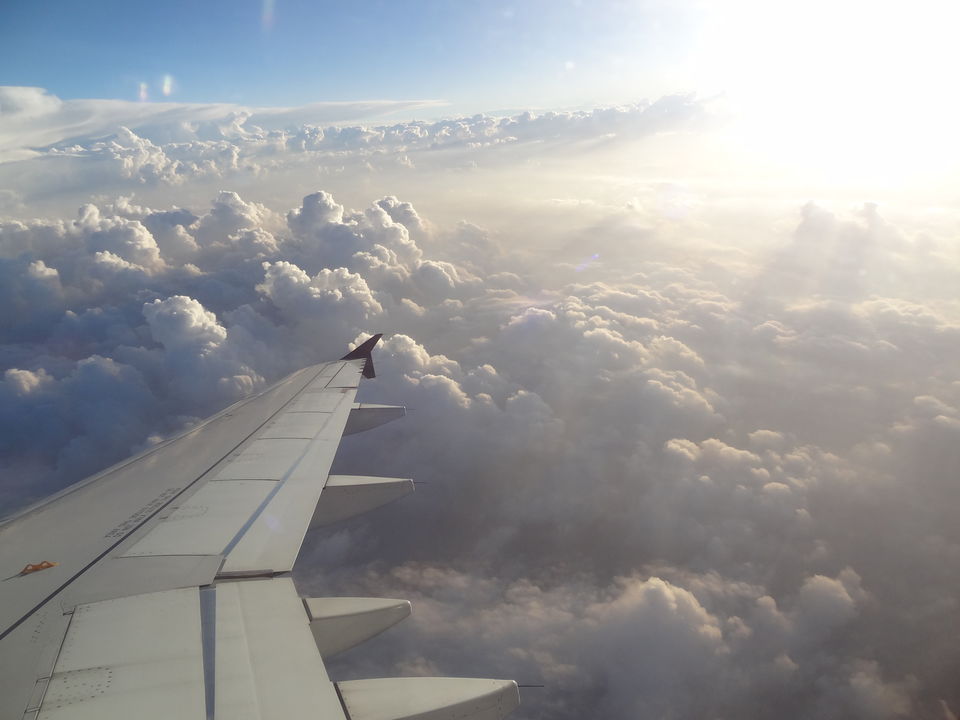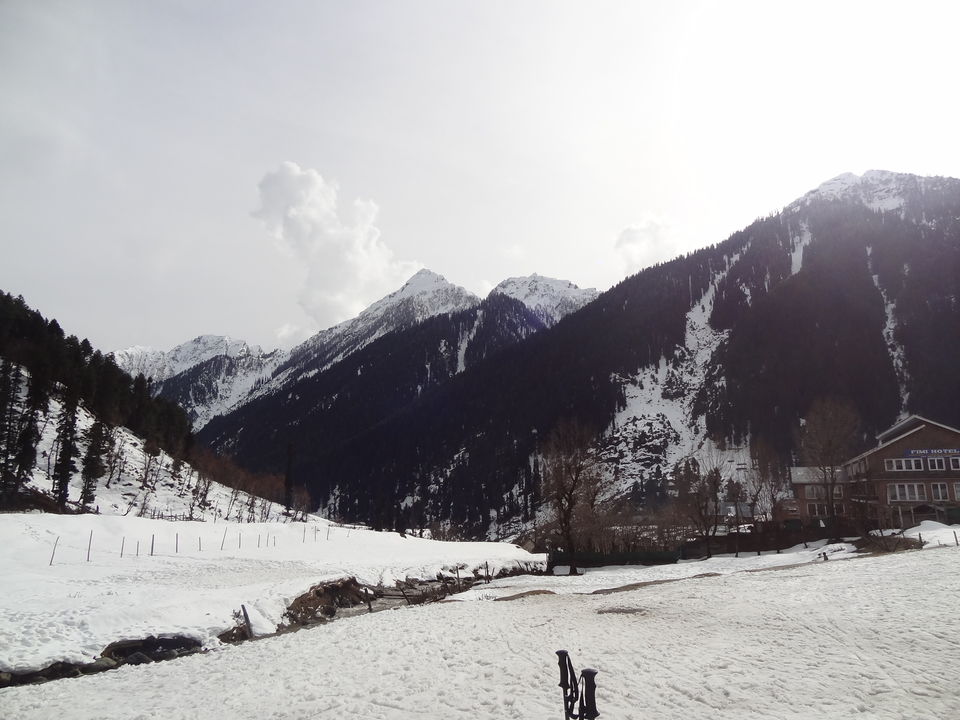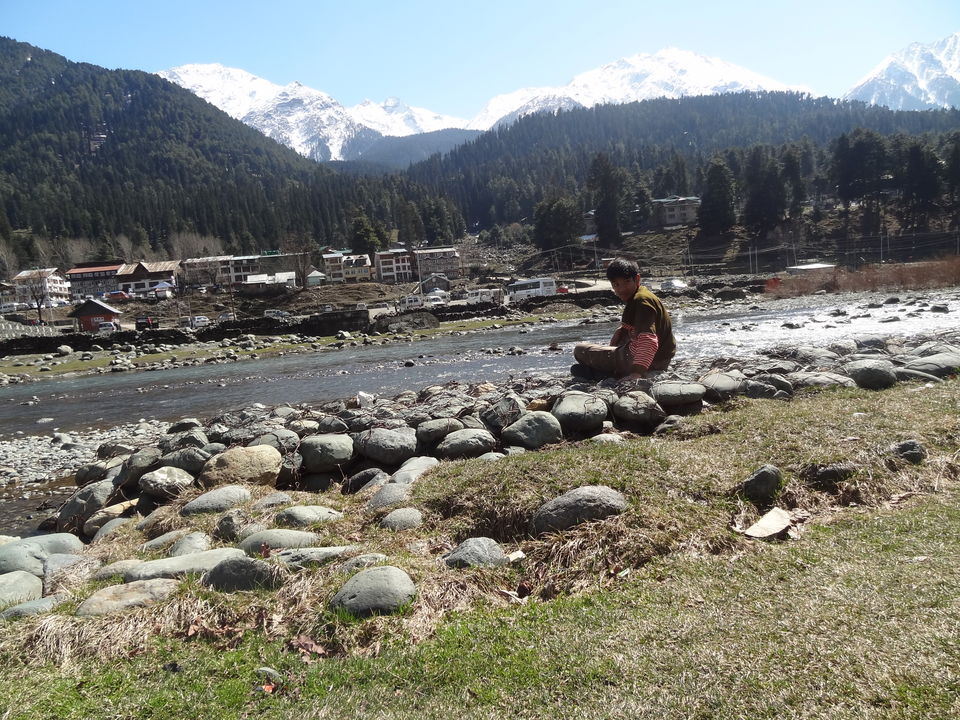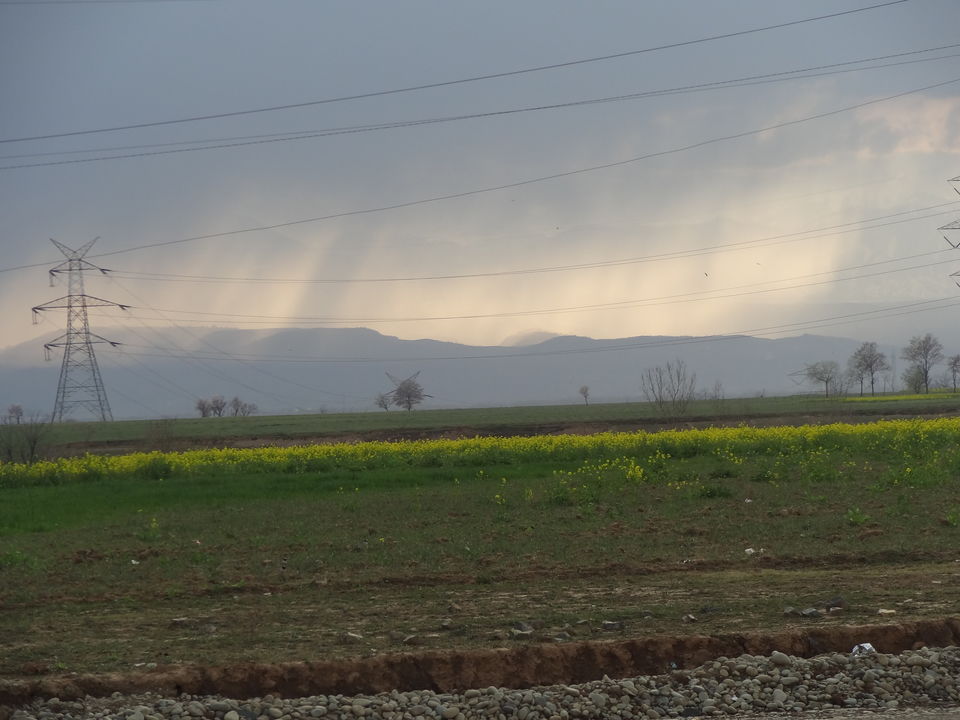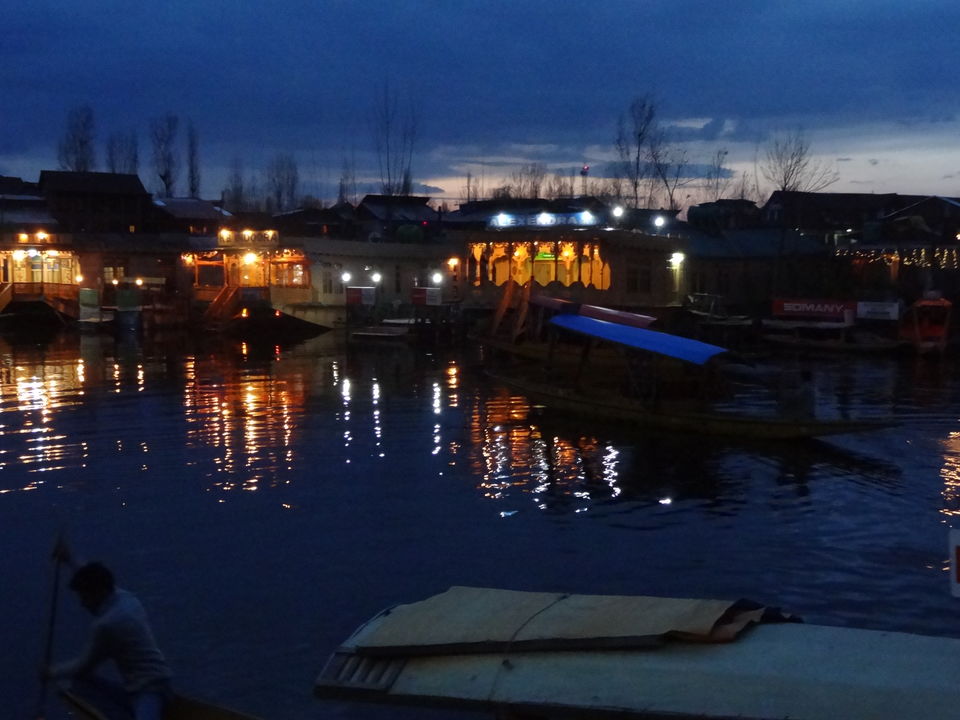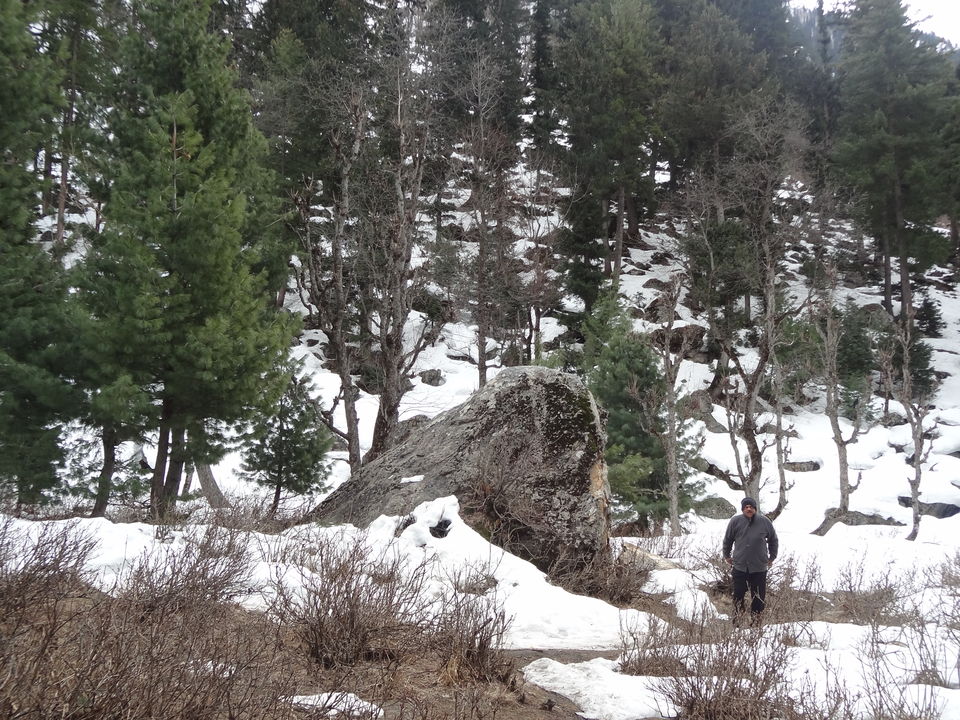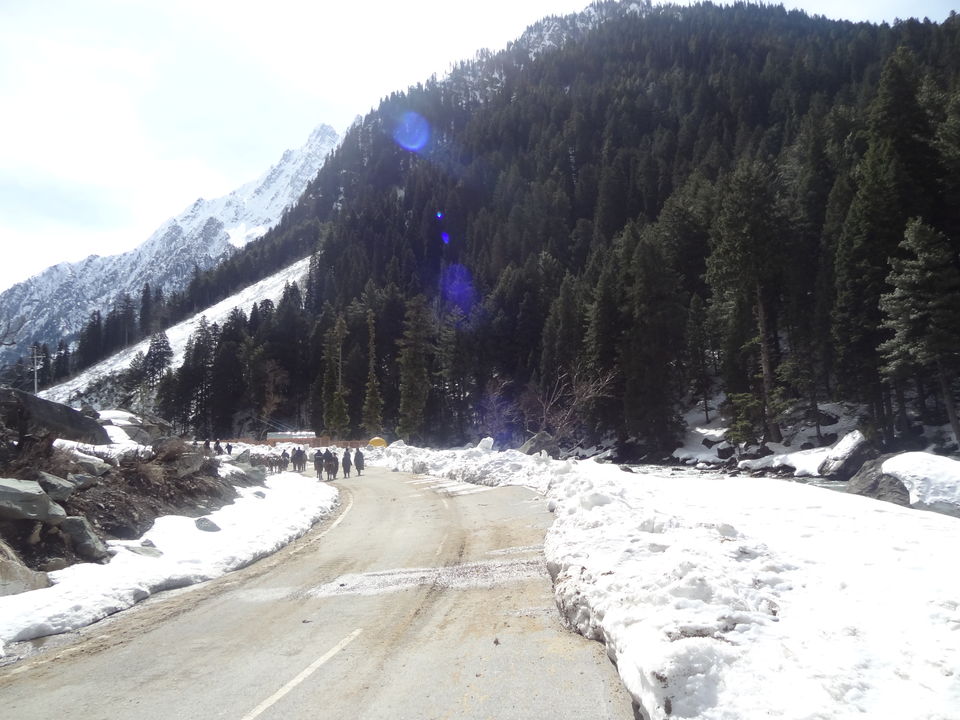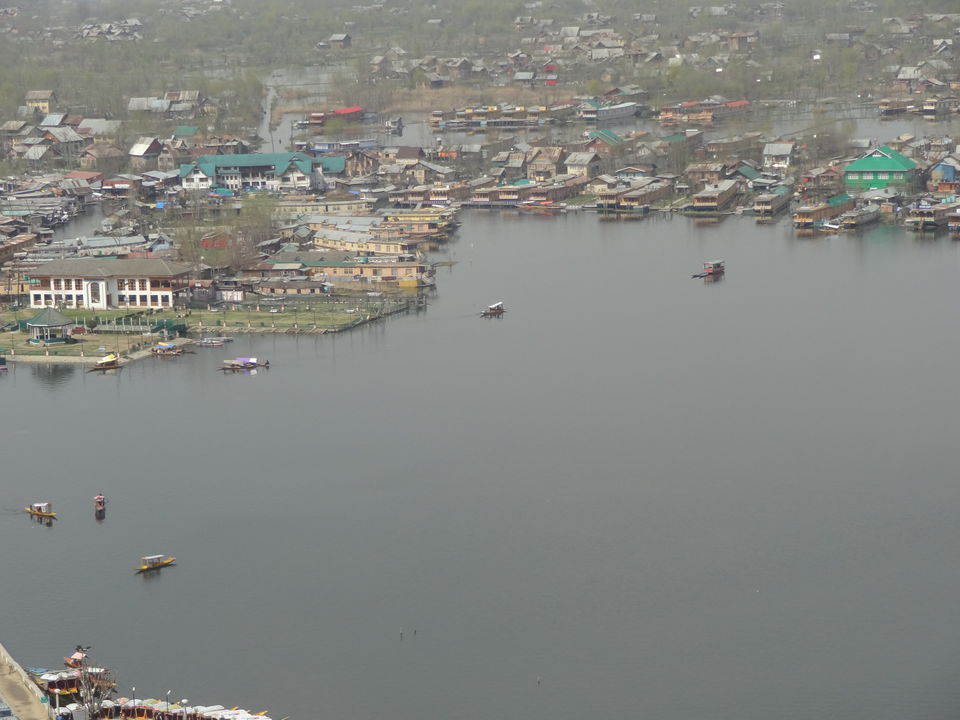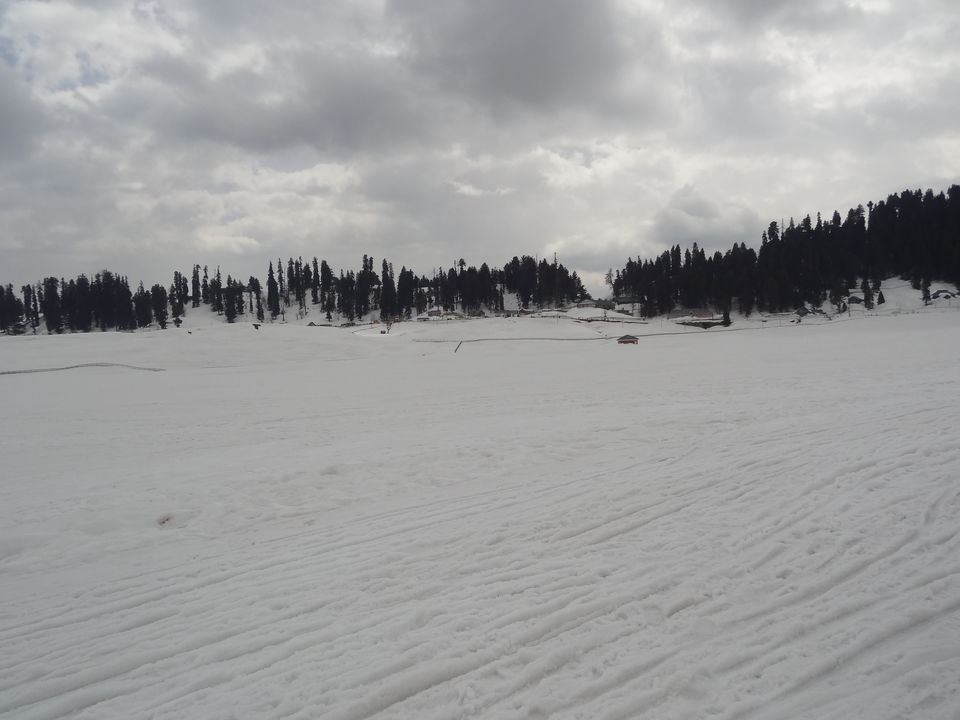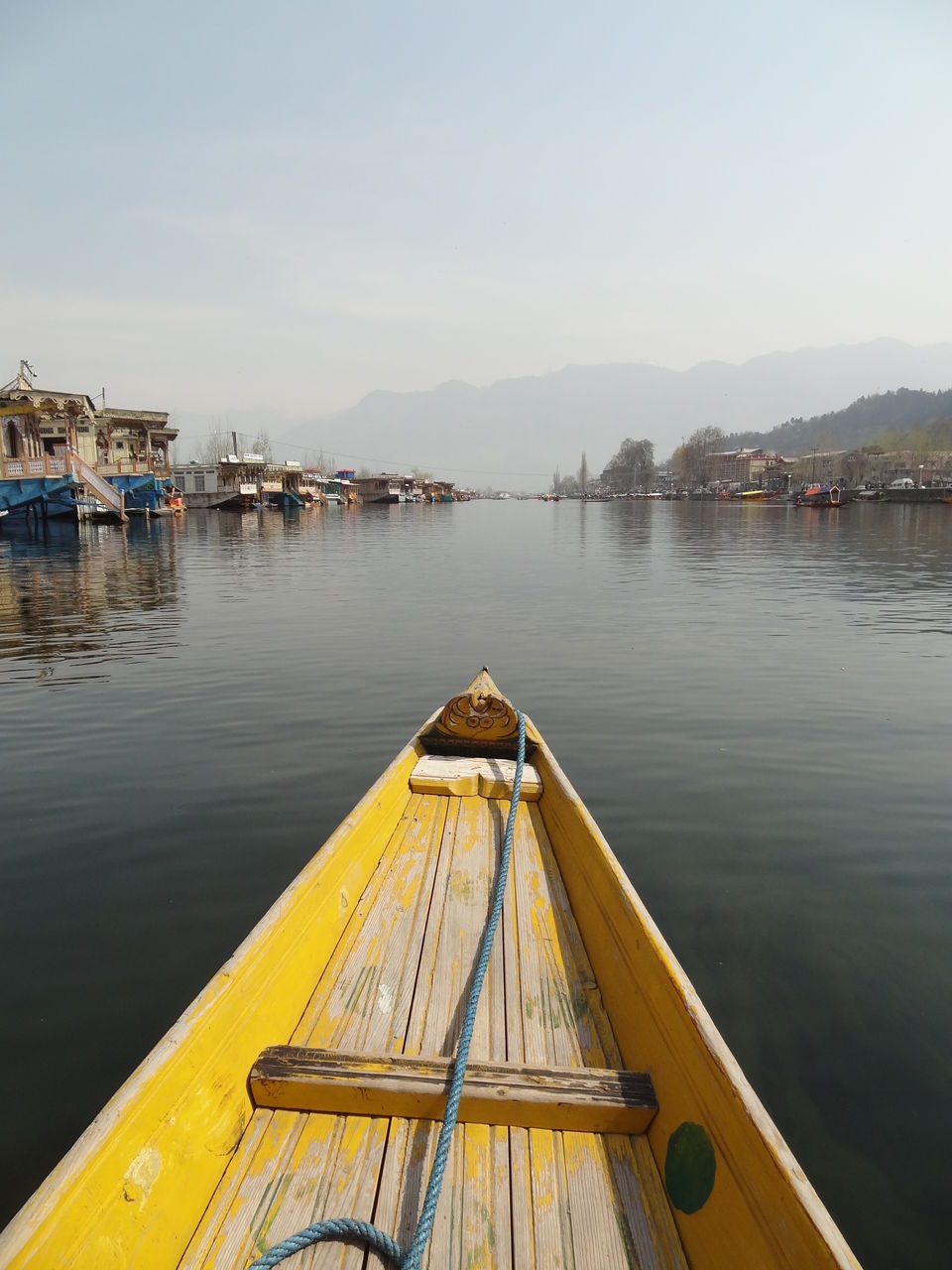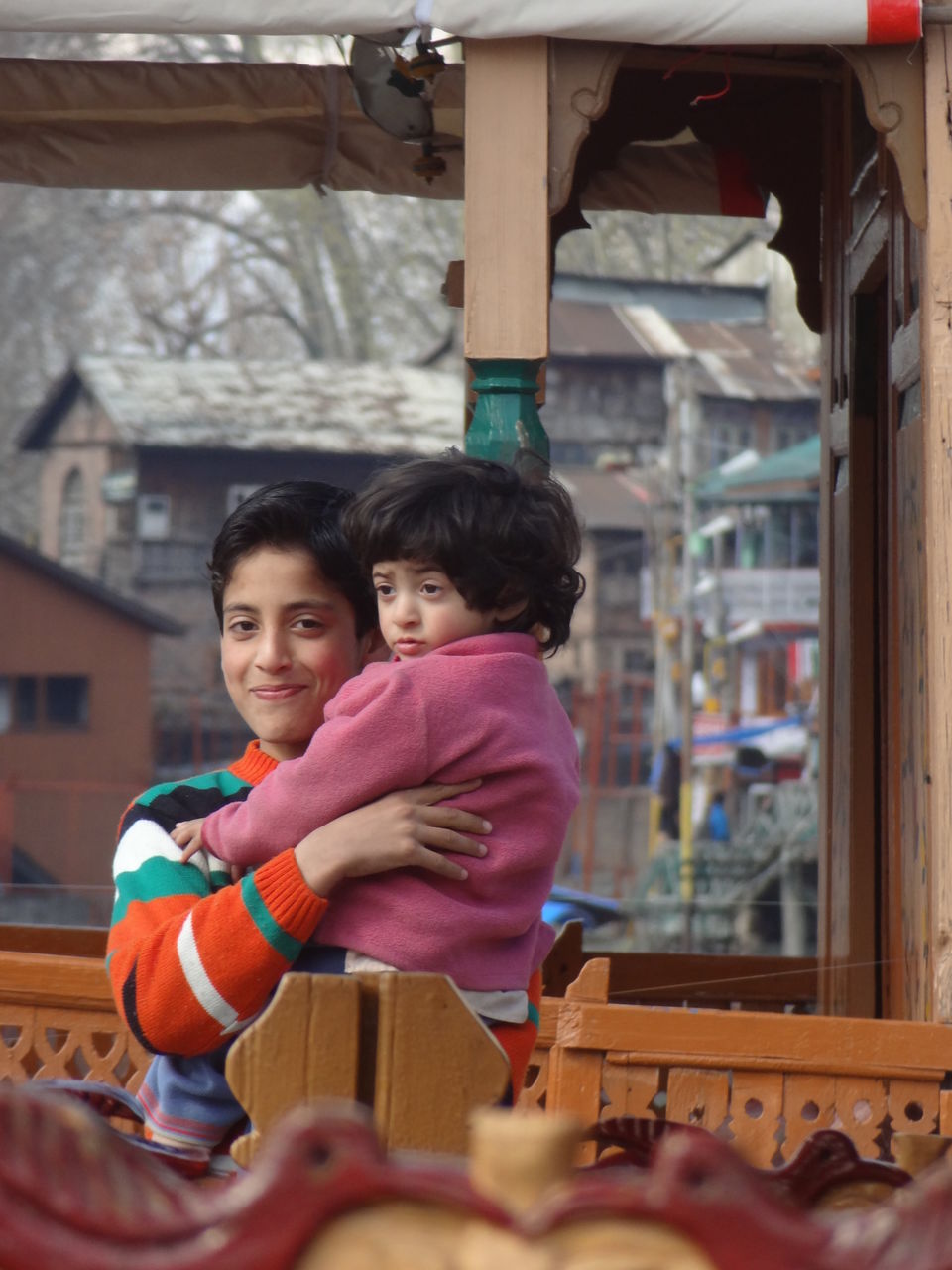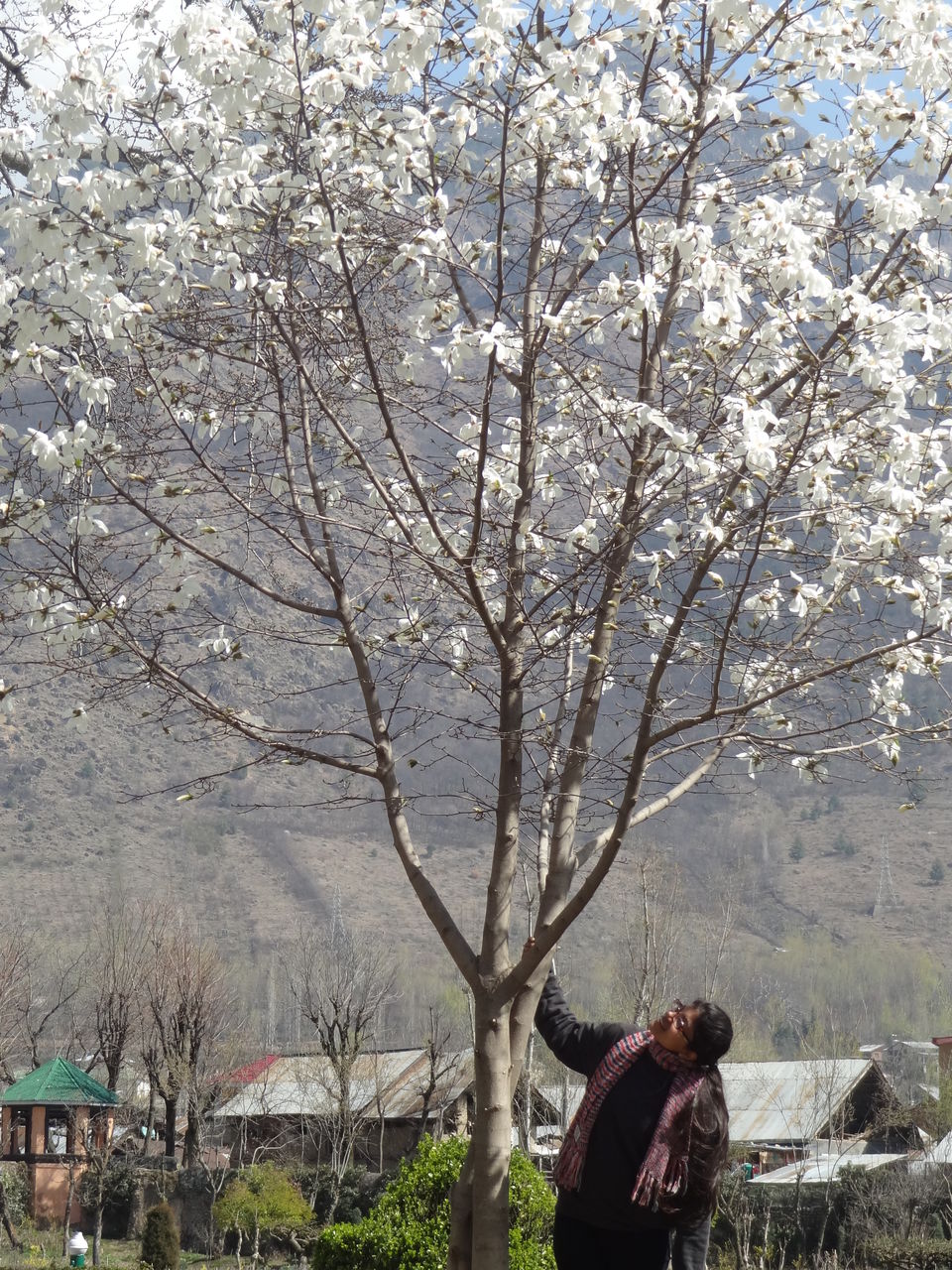 My heart, a mixed bag of emotions was excited to begin a journey but also showed signs of nervousness. Eyes were glued to the window waiting to capture their first flight experience when in a split second the plane took off. When the sun hidden behind the clouds came into view, the captivating beauty was simply a sign that this was going to be a wonderful vacation. I was headed to what they called 'Heaven on Earth' - Kashmir, little did I knew I was in for 6 days of sheer adventure.
As soon as we landed in Srinagar we took a direct taxi to Pahalgam, the four hour drive was calming as it took us through the small villages showing glimpses of the life of people. We stopped at Ashwagaon to refresh ourselves and also meet someone we knew back from Delhi. They had a small house with a goat tied in the backyard and an apple tree whose leaves would soon shadow the front porch. I was happy to see how the whole village gathered together to meet people from the nation's capital and greeted us with such humility. After the small break we headed straight to Pahalgam where we shifted our luggage to our rooms, hired a taxi and headed immediately to see the nearby places.
Betaab valley was first on our list and the snow capped mountains took our breath away. For someone who had never seen snow before this was a sight to capture and forever live by. Pristine beauty that is still untouched was seen at Aru Valley which is nearby to Betaab and a 40 minute ride from our hotel. A night stay in Pahalgam would leave you wishing to settle down here with a house near the river, where every morning you could wake up to the view of foggy mountains. On the second day we headed back to the city and booked ourselves a Houseboat which should be called your own luxury hotel on water. The antique furniture and distinctive artworks demand ones admiration.A stay here is must have experience when in Srinagar.
It is rightly said that the best way to discover a city is by foot. So when at Gate 1 of Dal Lake, take left to enjoy Shikara rides and local cuisines or a right to head straight to the market to find souvenirs. Pashmina shalls, Kesar, original Rajma pulses there is a lot the markets offer.
The third day we made an early morning start to Sonmarg where one could witness beauty in its purest of forms. Surrounded by icy mountains and river running on the side, I would rather suggest people to walk the stretch towards the valley to capture nature in its true essence. One can also try all the adventure sports here like skiing, riding, and there are horsebacks all around at a fixed price to take you around the place. The next day we preferred to see the local sites and enjoy a relaxing evening. Places like Pari Mahal, Tulip Garden, Chashme Shahi, Shankracharya temple, Lal Chowk not only have great historic value but have also since times become favorite tourist spots.
The last on our list was Gulmarg, situated at a height of about 8,825 ft this small town means meadow of flowers and has become a popular skiing destination. The Gandola ride to the top is combination pack of fun and adventure and its best to take a guide along who explains the history of the place. One step outside that trolley and I was surrounded by range of mountains covered in deep snow. People skiing down the slope, families enjoying around and everywhere you see there is snow. One look around and I could understand the meaning of words like picturesque beauty, paradise on earth I had read in reviews before coming back here. It was the perfect end to a wonderful journey. We returned back home with memories that are still fresh as ever.
What not to Miss-
A stay in the houseboat is a must have experience. Enjoy the shikara rides and indulge into the shopping on Dal Lake.
Visit the highest point in Gulmarg to enjoy a breathtaking view of the mountains and witness nature at its best display.
One has to climb many stairs to the Shankaracharya Temple on Zambarwan Mountain in Srinagar. Visit this place for two things, the rich cultural value and the scenic view it provides of the city.
Best time to visit-
March to August. However I would suggest enjoying the snow its best to visit around mid March. If you are keen on seeing the greenery and blooming flowers the perfect time would be June- July.( The travel expenditure also varies )