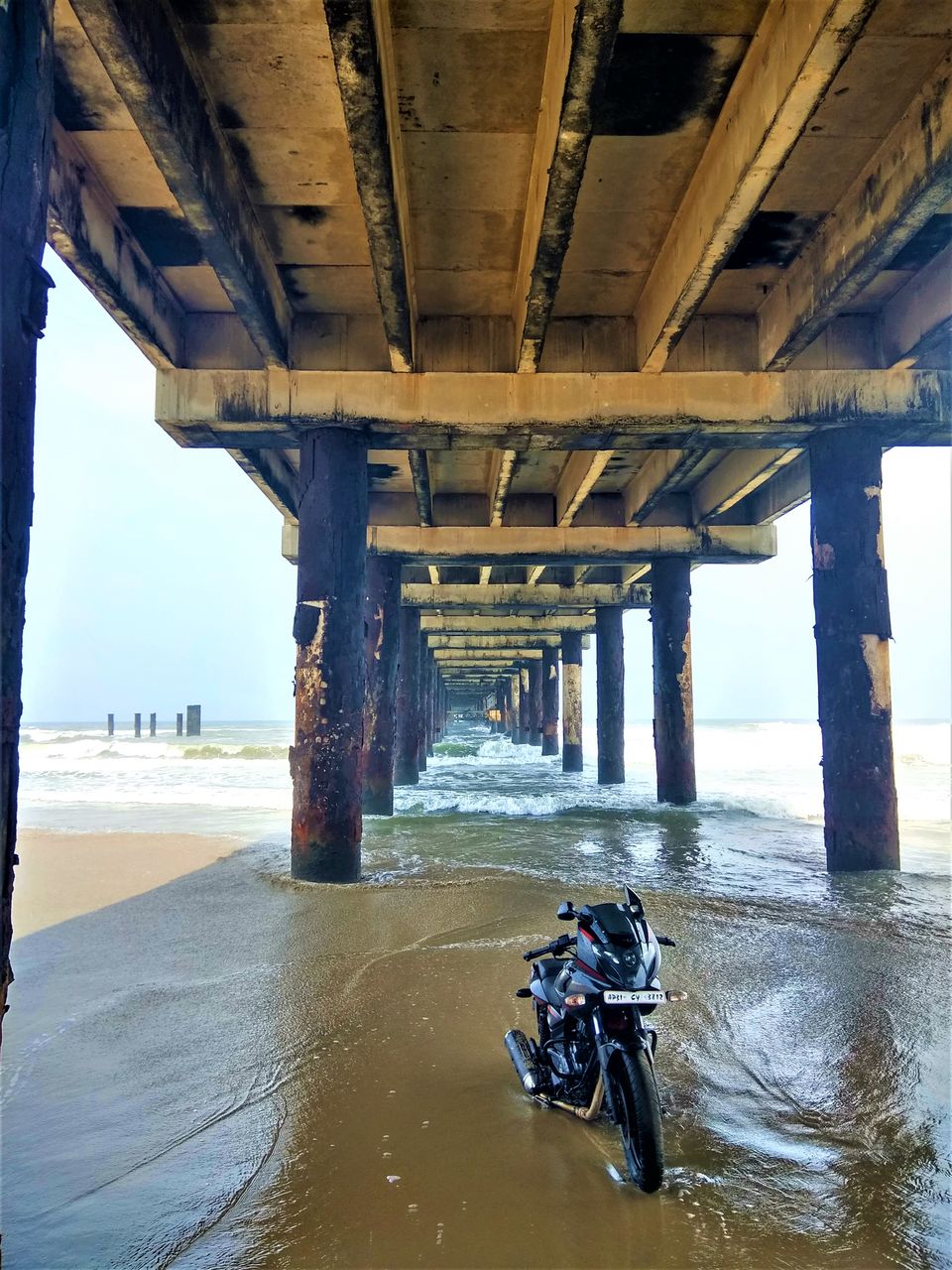 Visakhapatnam, the city of Destination is one of the finest places in India to explore the oceans in a beautiful way. This city got a lot of history regarding it's oceanographic adventures in many ways. Be it a naval base, longest beach footpath and too many beaches, Vizag is the hub of beaches and beautiful places. I'm always proud to mention Visakhapatnam as my hometown. I belong to this beach destination, maybe that is the reason, I mention myself as a Thallasophile.
We think we know every inch of our hometown. But indeed, any place can never be totally explored. There will be always a mystery left in any place. Visakhapatnam got many beaches like RamaKrishna Beach, Rushikonda Beach, Bheemili beach, and many small beaches. The beaches I have mentioned are the popular beaches and also the most visited ones too. These beaches also became like tourist attractions now a days, because Vizag is all about beaches. But only a few have explored those deepest oceans of Vizag and the beach places which are in very nook and corners of the city. Every year, our cousins plan together for a beach trip in our hometown every summer. It became like a ritual since childhood because we belong here.
Like, every year, we have planned this year too, but in a different way. We thought of visiting to those places where the beaches are quite hidden from the average crowd of Vizag. These beaches present deep inside of the city, where the routes are very clumsy enough. Many small villages are attached with these beaches and many mountains are surrounded around them. Out of them, we decided to visit NTPC Pump beach of Visakhapatnam. The route to it is indescribable.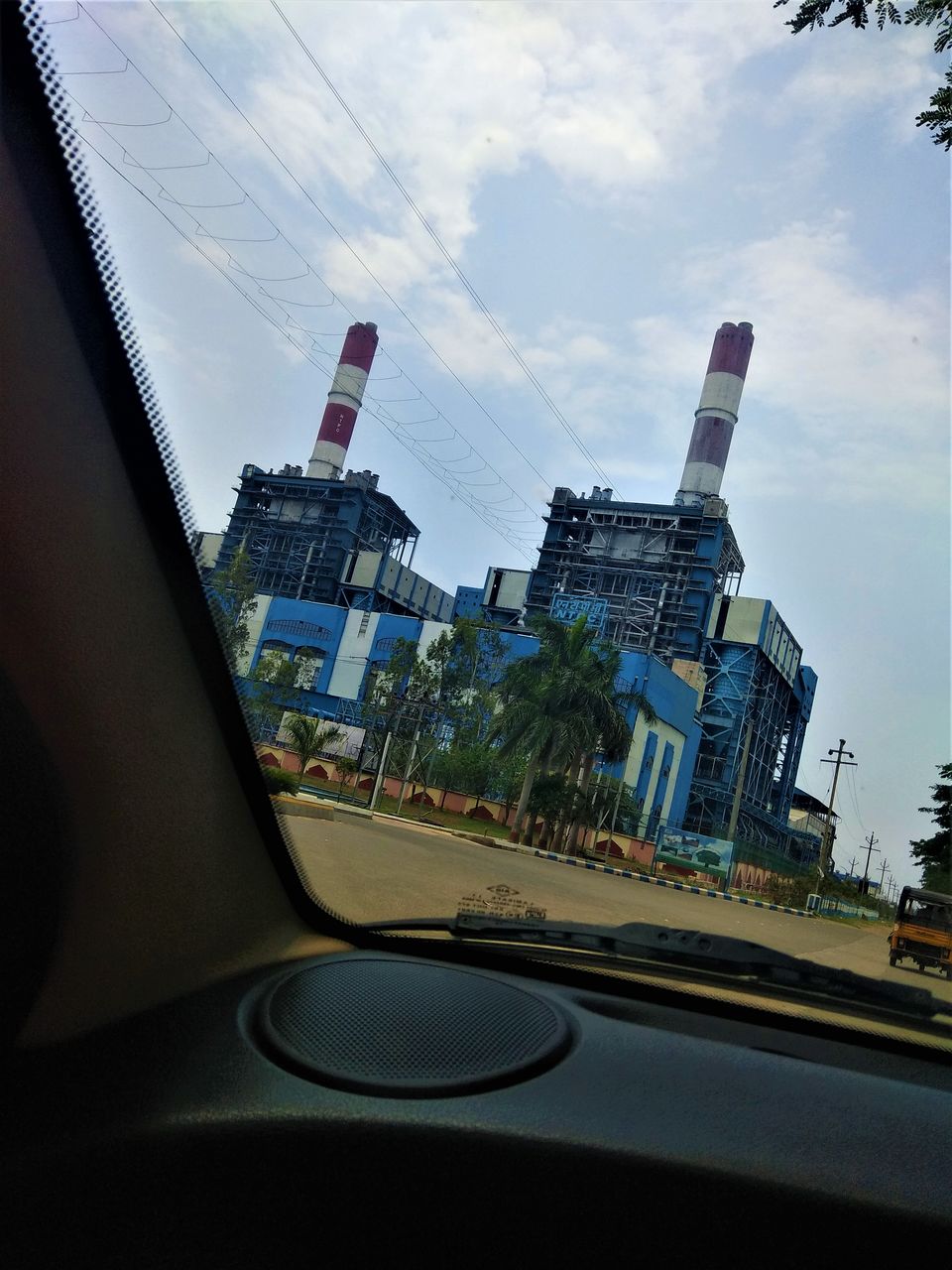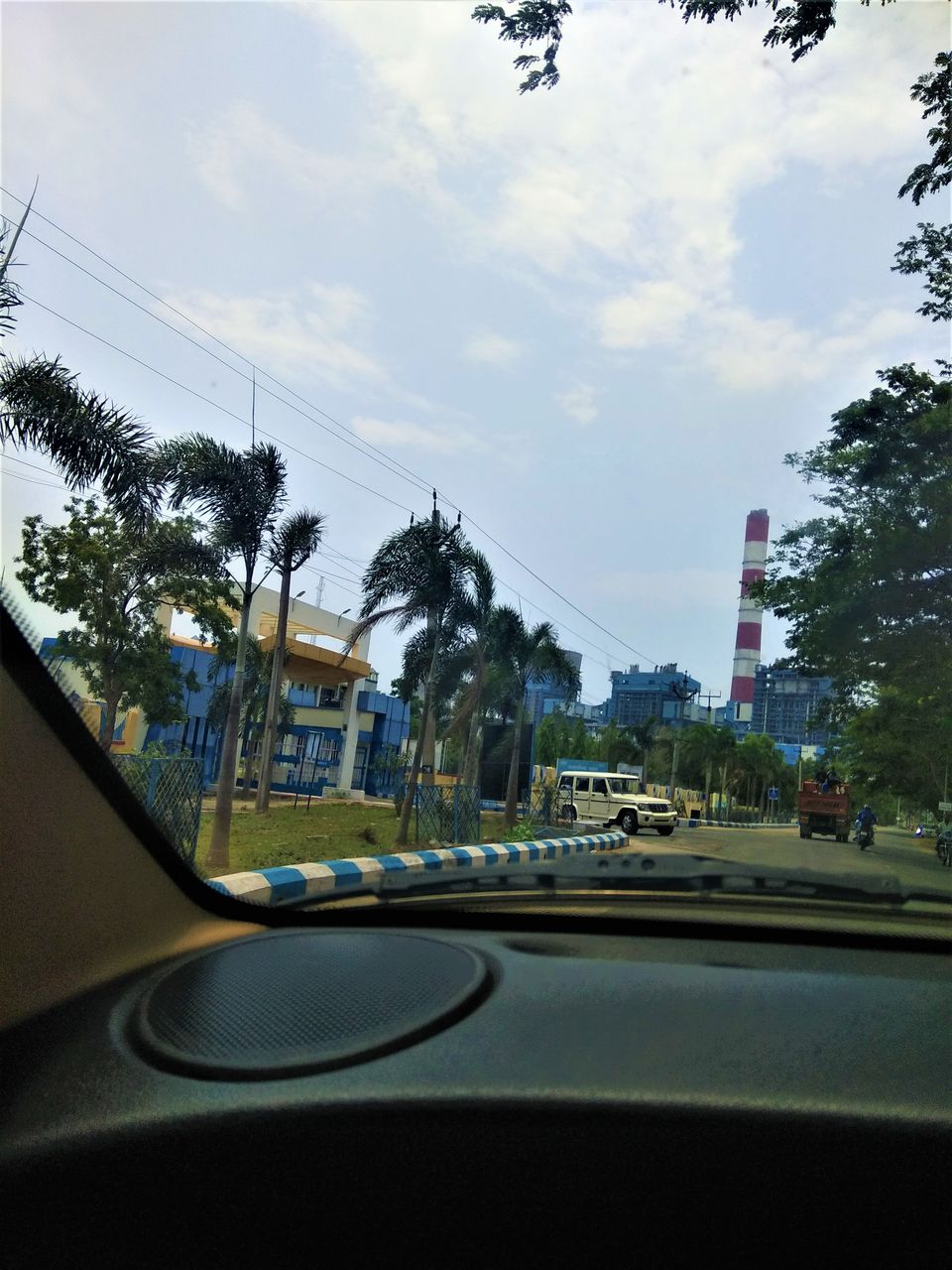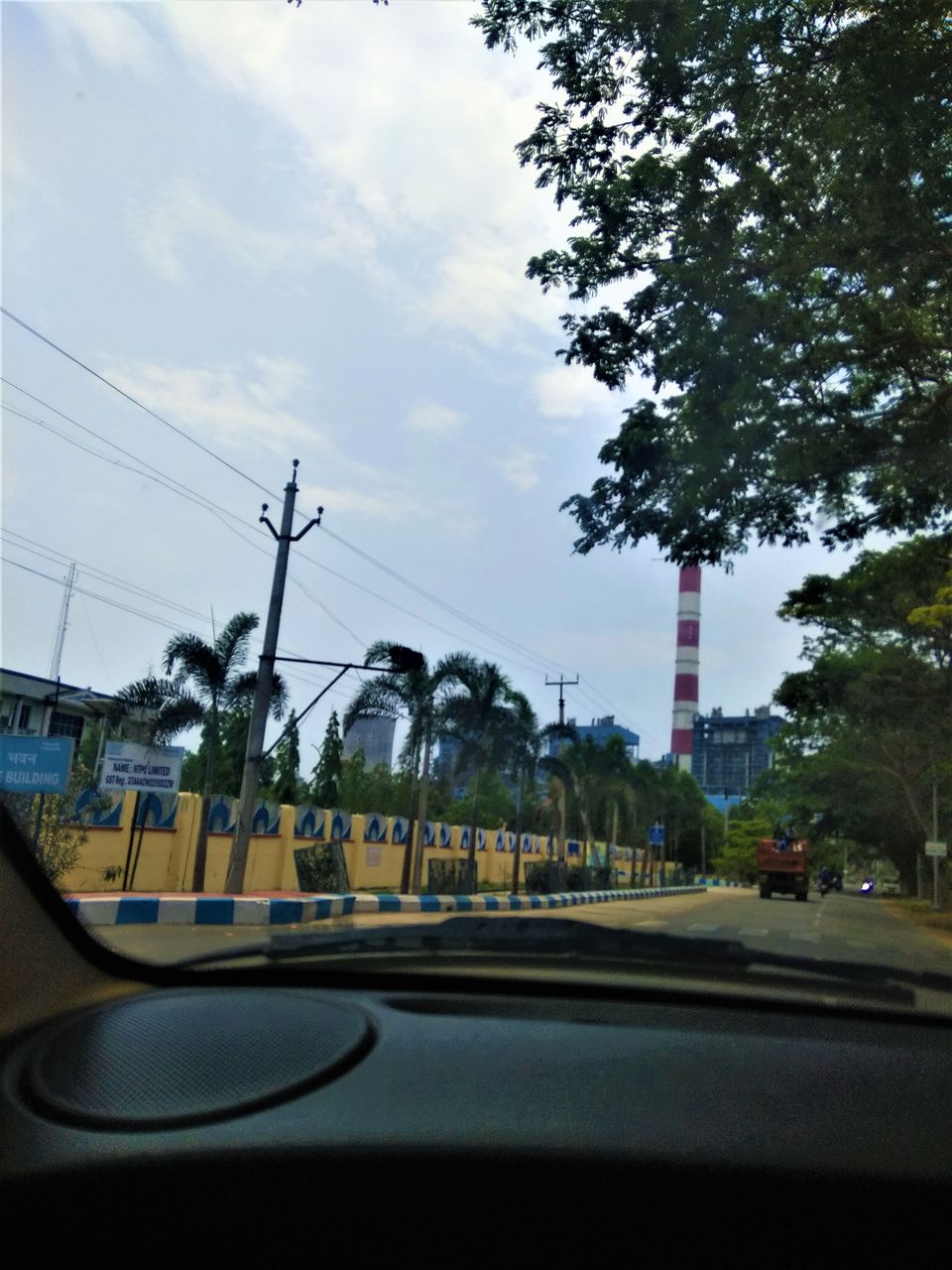 We, seven cousins have started in our car and totally relied on our fuel of the car and most importantly, google maps. Those maps were very helpful for us to reach such deep locations in our hometown. We literally felt that we lost while traveling towards this place. National Thermal Power Corporation plant was situated in Vizag to provide power supply to the nearest villages, cities and states. For that, they have to use the water to produce power. Hence the construction of Power plant on the seashore led to a beach destination in Vizag with an architectural view. That was when people started naming it as NTPC Pump beach. This is one of the scariest beaches in India. Totally restricted for Swimming and playing near the waves. This beach is kind of dangerous, but the view is breathtaking.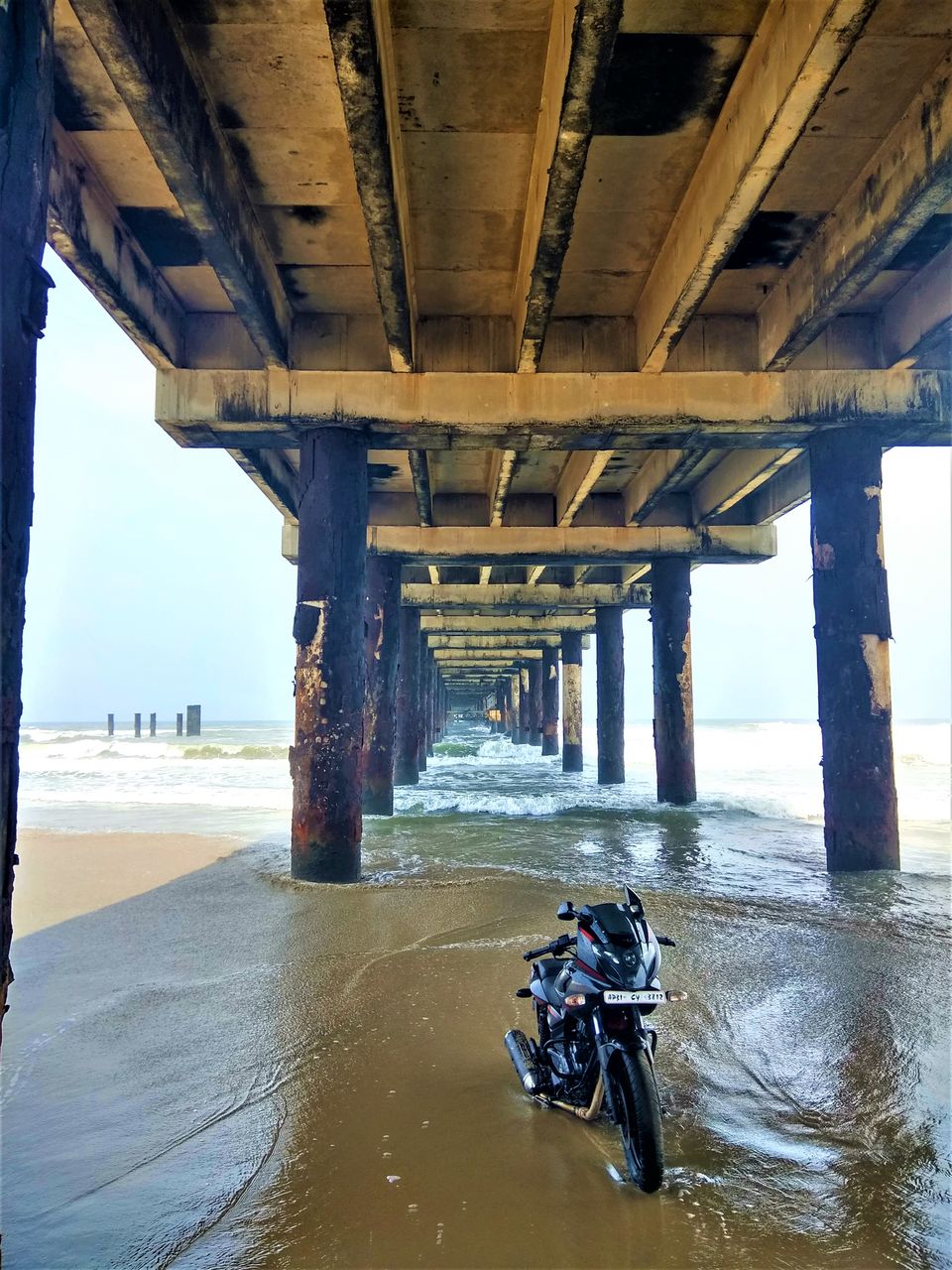 Many people dream to take pictures at this architectural yet natural view of this beach. A lot of film making scenes also happen in this place every now and then. So, people love to visit this place, but one can only find a very few population nearby. To reach this beach, one must need an utmost patience to travel around 2okm from the Steel Plant, Visakhapatnam.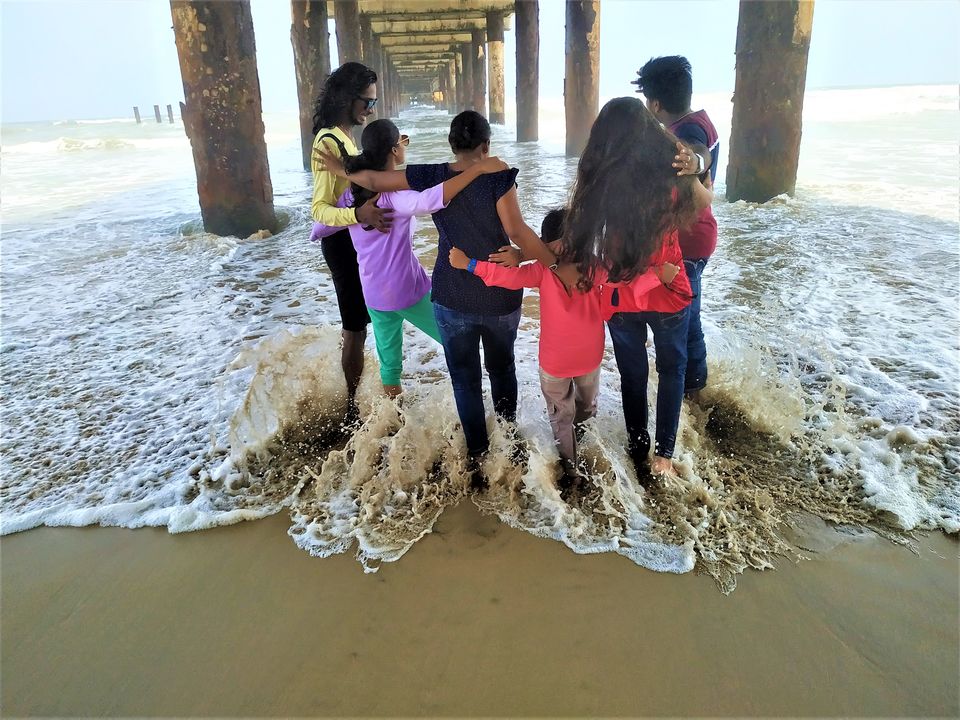 We have traveled on the route of Steel Plant to NTPC, Vizag to reach the beach. Travelling on this route was sort of hectic and one can hardly see people around during the travel. Because, the route was full of fields, ponds, and power plants. Only mornings to late afternoons are recommended timings to visit this beach. And I would suggest people to visit this place in a group. It will be difficult for a person to visit this beach alone.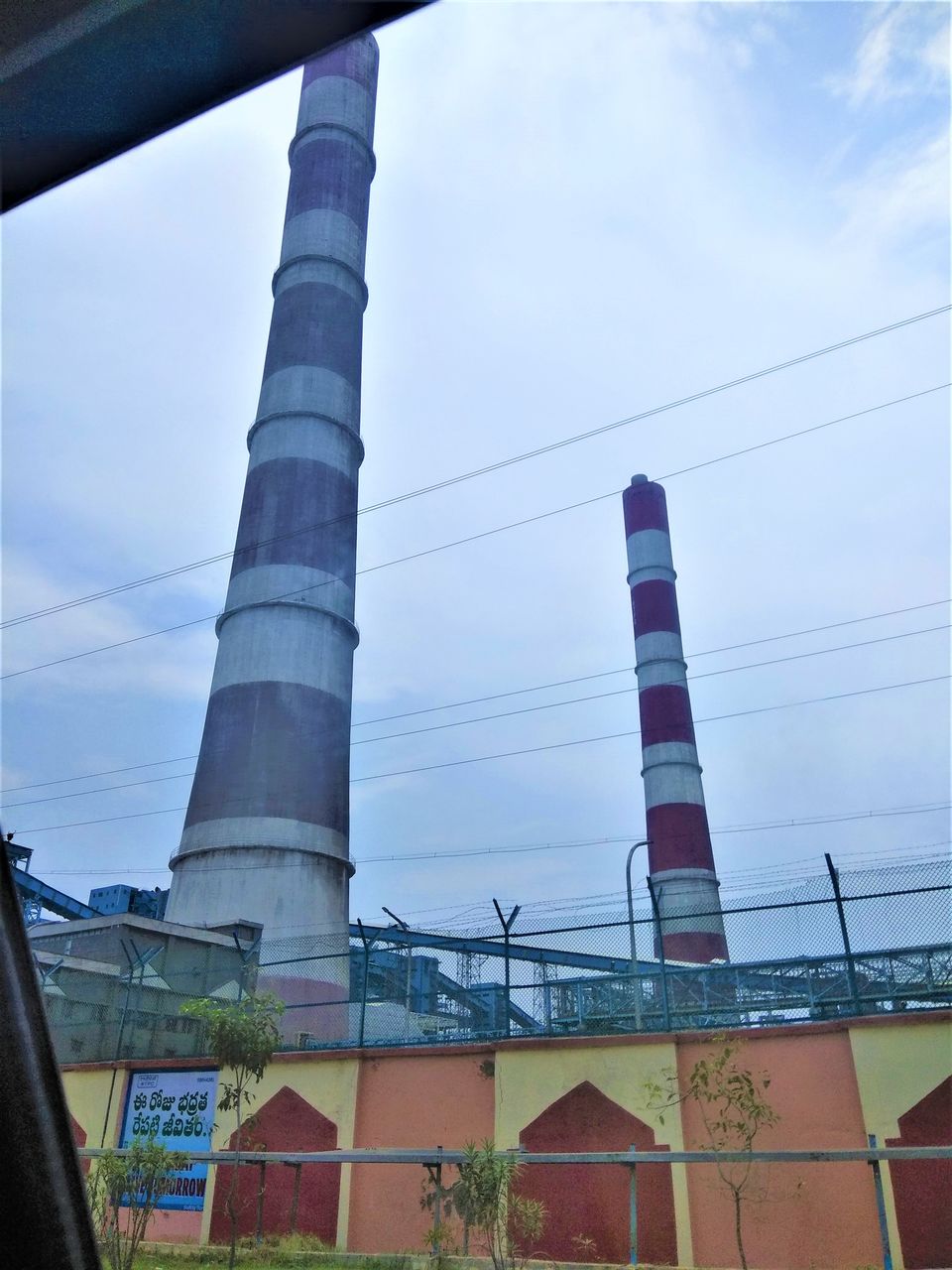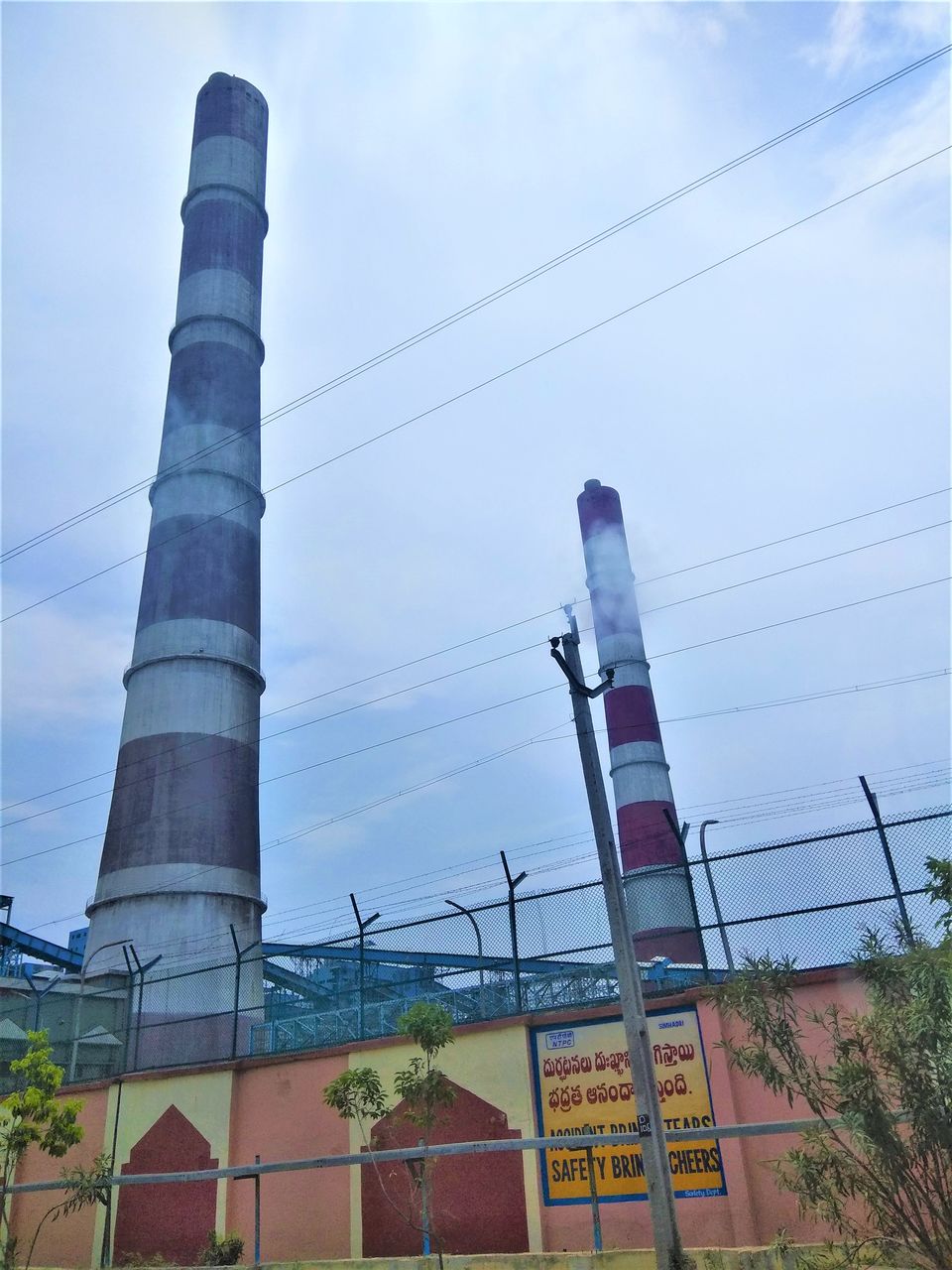 After following the google maps and asking millions of questions to nearest villagers, we finally reached the destination. Explaining the beauty of this place is kind of difficult because it was scary, wild and pretty enough. The waves were huge. The tidal motion was too heavy. The sand was black and soft. It was a vast place for a beach, but one must not forget that it was constructed for the purpose of acquiring the power through the water. We found a huge architectural bridge that was constructed on the sea and people were not allowed to climb the bridge. That rustic bridge was the attractive element of this beach.
That soft sand, cool breeze, bright sun, warm water, heavy tides, the bridge, the greenish blue waves, everything was gorgeous and perfect for a photo shoot. As I have already mentioned that the swimming was prohibited at this place because of the heavy flow of the water. The waves were very rude and they just beat people off with their heaviness. I must say, this beach was a wild beauty to explore. But the pictures were awesome. We had a great time on the shore of the beach by clicking hell lot of pictures. Mostly, people visit this place to click beautiful portraits on the shore of the beach by making the bridge as a background.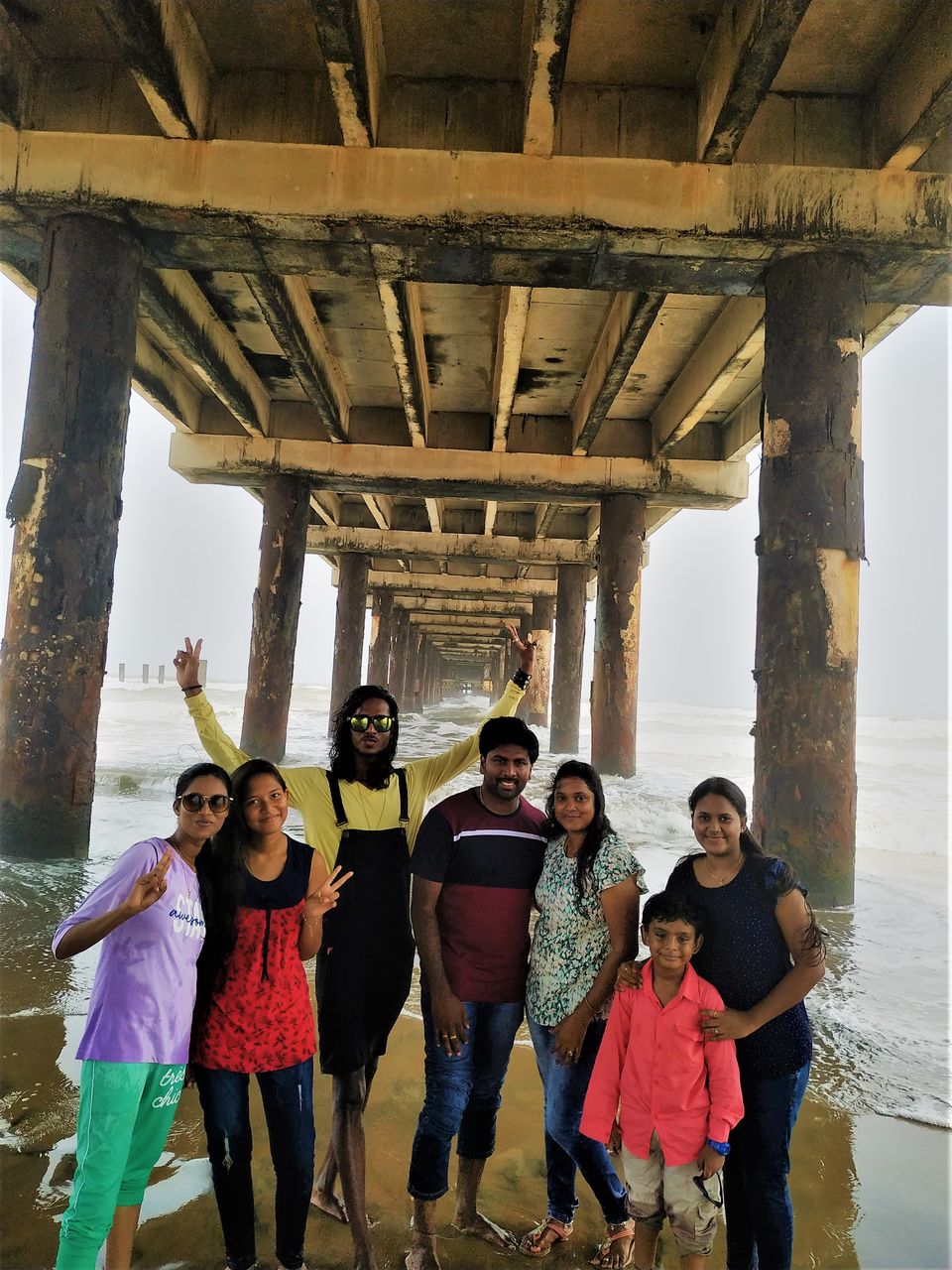 Exploring this beach is quite difficult, but if you are a beach lover, you have to be a bit adventurous to visit this beach place. One must be well prepared before planning to this beach. Because, the life near the beach is very low. One must aware of the surroundings and the people very often. They must not get excited to swim in this place because the currents are too heavy. Food and drinks are totally unavailable. One can hardly find a peanut seller too. One must take care of their belongings and vehicles because many bad incidents have taken place at this beach. On top of it, this beach is a good place to hang out only if you go with your friends and family together. A alone trip to this beach is kind of difficult ride though. People near the villages which are situated on the shore of the beach are helpful to guide you to reach the destination. On my experience, this place must be visited once in a lifetime to unleash the adventurous personality of yours in a thrilling way because this beach is quite exciting and alluring too.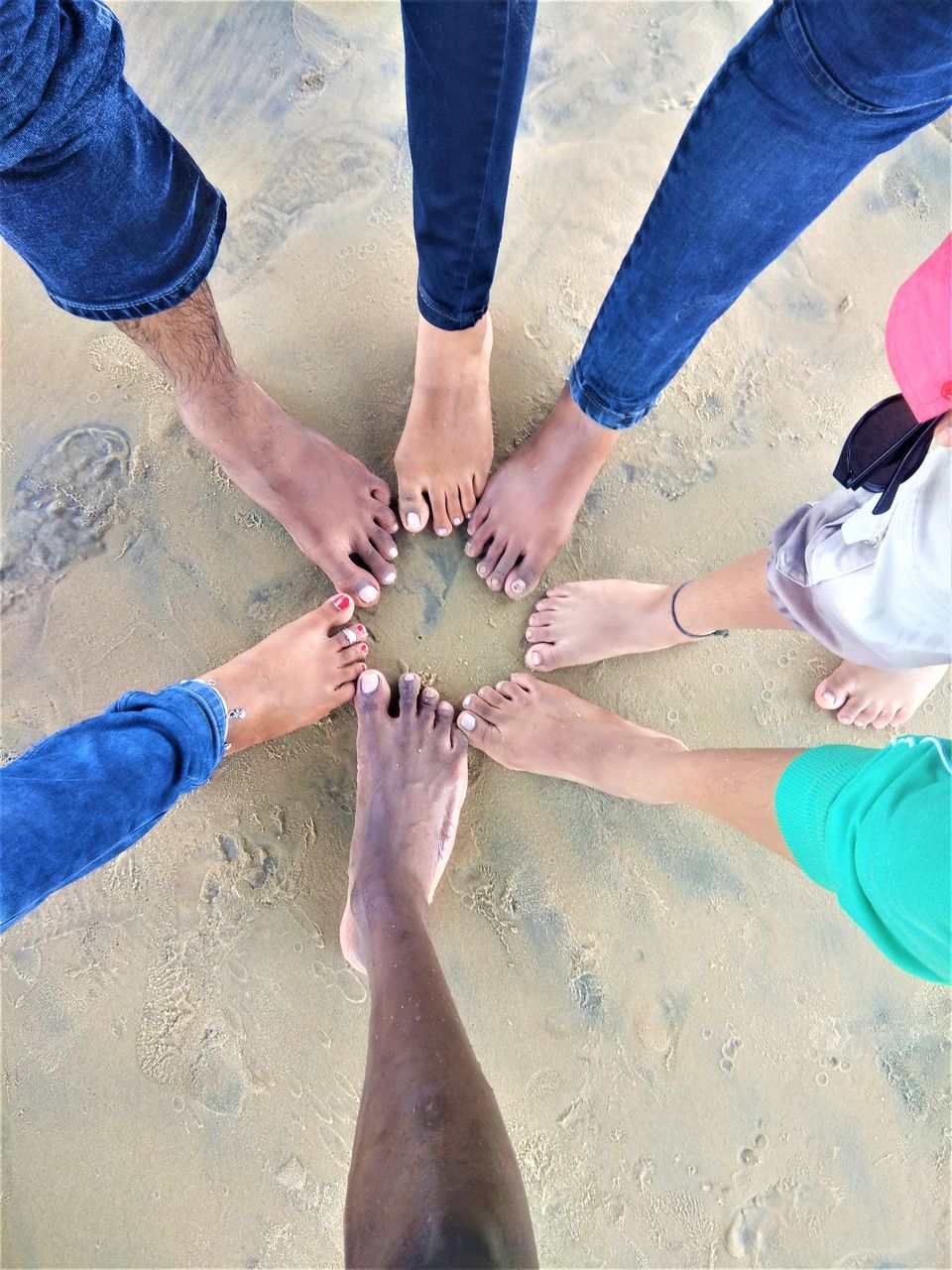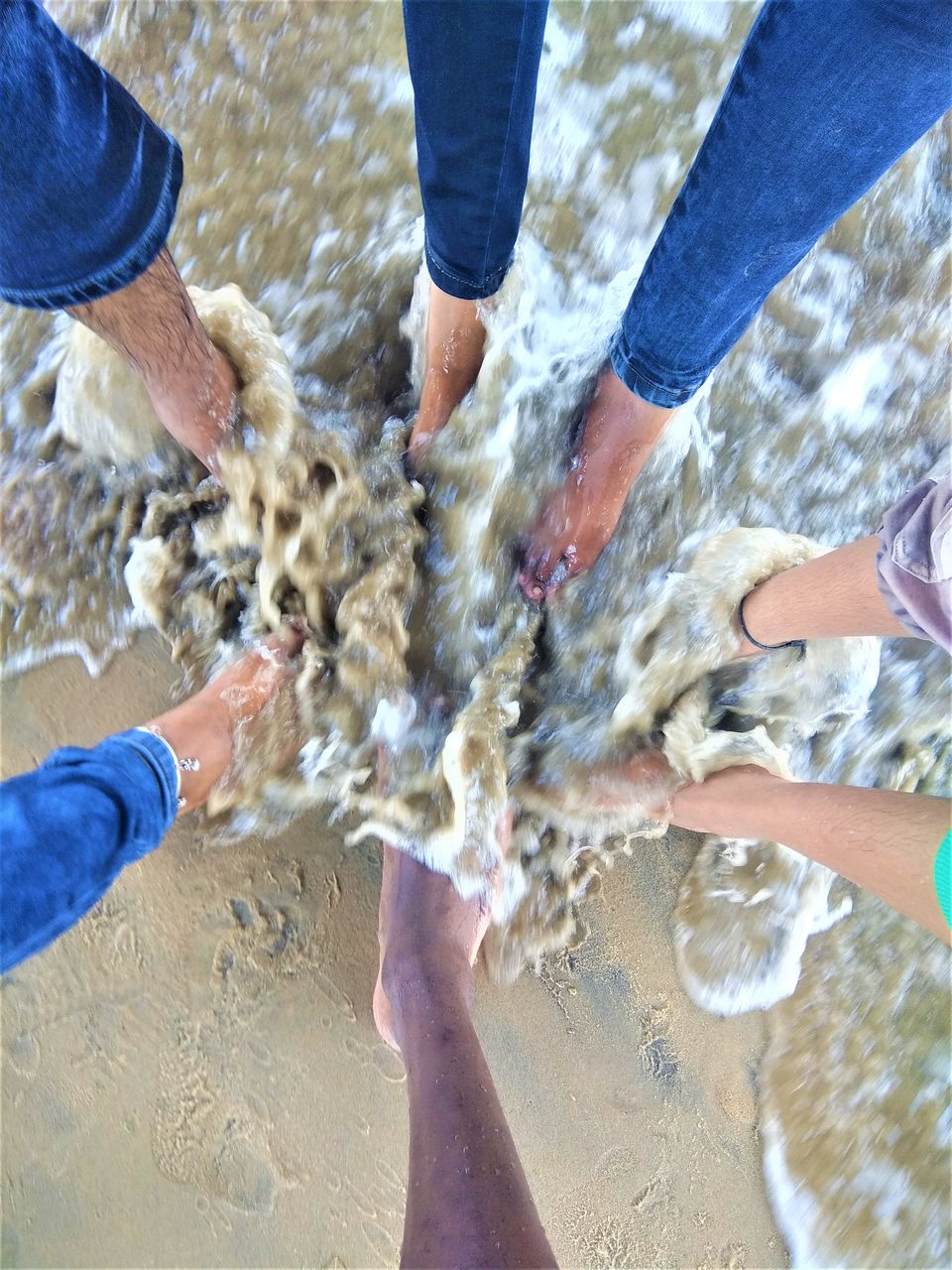 What are you waiting for? Plan for the trip and here I'm mentioning the details about how to reach this beach.
Reach Visakhapatnam. Travel to Visakhapatnam Steel city or Kurmanapalem. Enter the Steel city through the Arch and ride till Telugu Talli statue and from there ride towards NTPC Visakhapatnam. You will find many routes from there, but opt the roads which are wide. You will find a small cross over bridge, if you find that bridge, you can be sure that you are near to the beach. Trust Google maps, they will take you to the correct location for sure!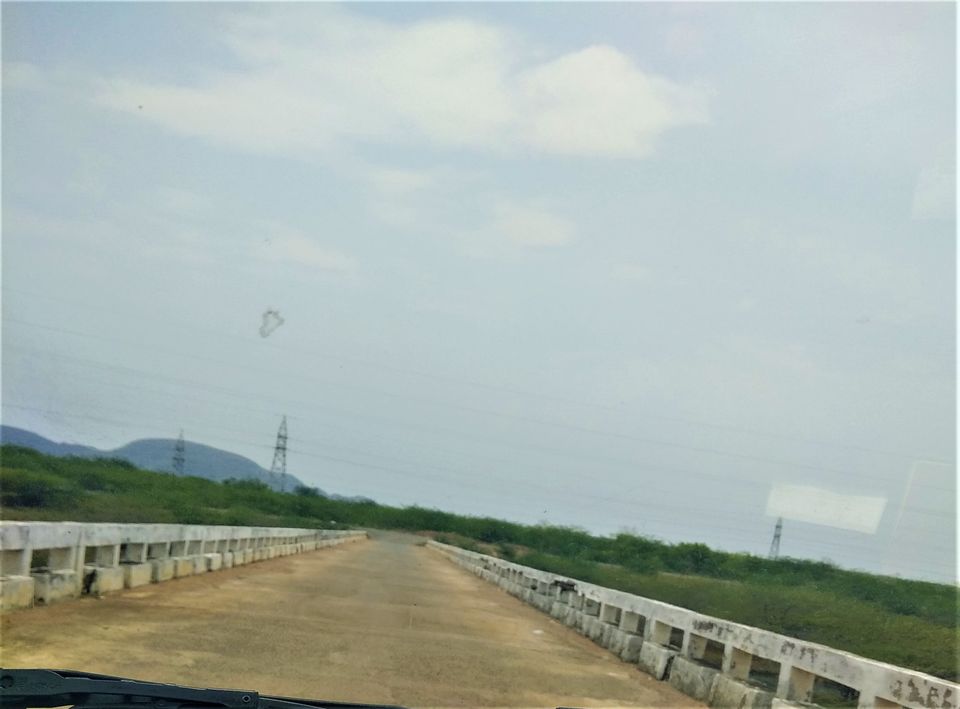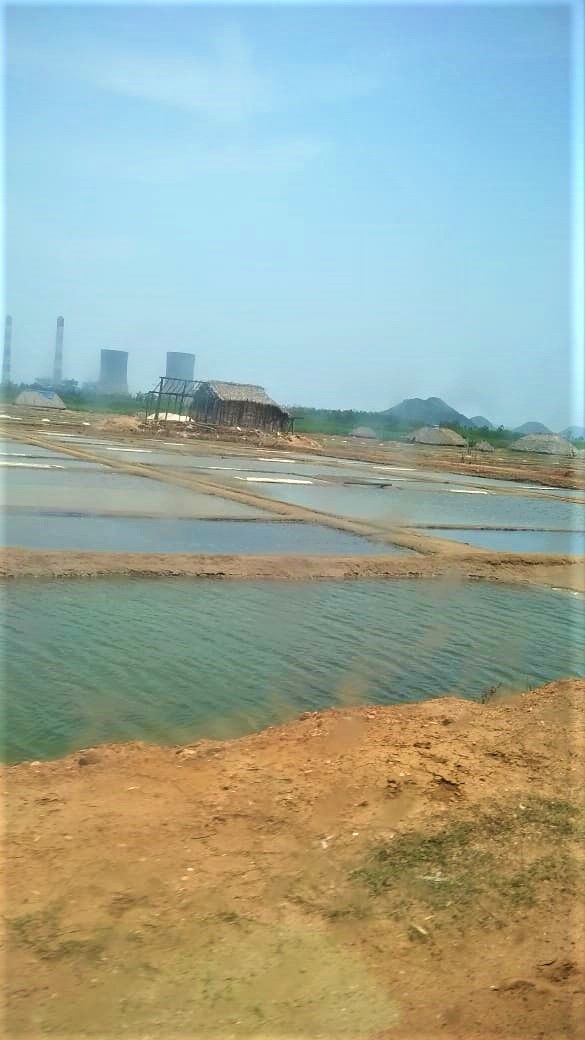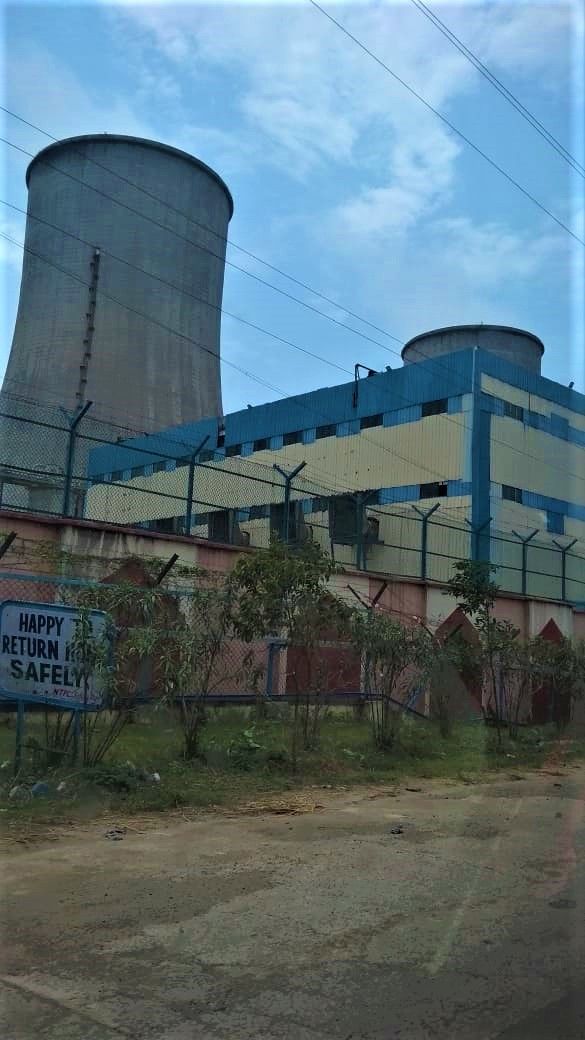 So, whenever you visit this beach city, try planning for this NTPC Pump beach with your group in your vehicles to have an exciting day in Vizag.
Happy Beach Vacay!!